CROW (Conserve Reading on Wednesdays)
Wednesday, 15th November 2017
Brookfields School, Tilehurst ~ Wildlife garden maintenance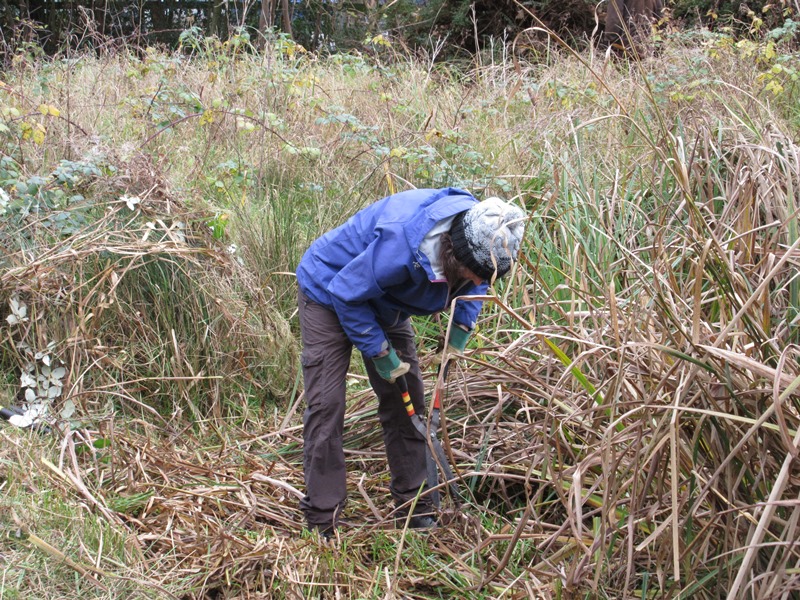 Keeping a promise made when we last visited the school at the end of May to return in the autumn to do some 'tidying' after the summer's growth, cutting the 'meadow' area, trimming back brambles and overgrowing hedges, clearing paths and if possible, reducing the vegetation growing in the pond.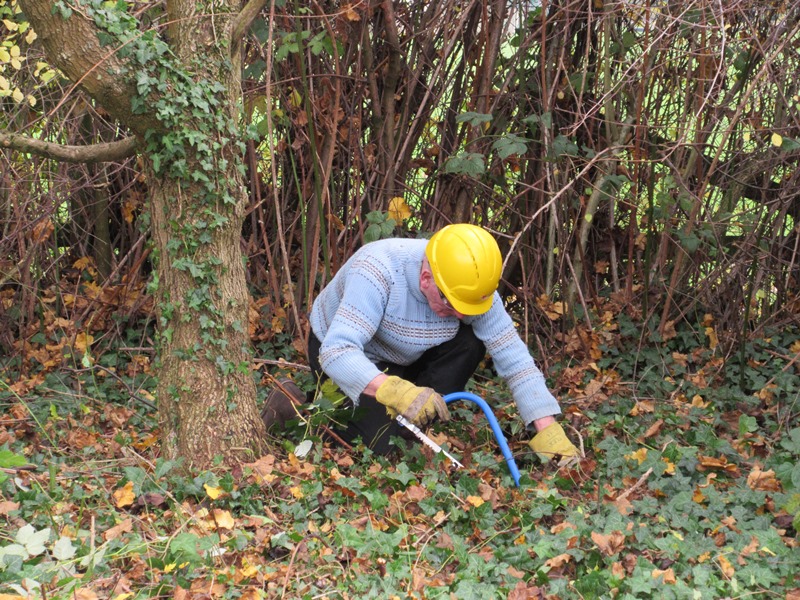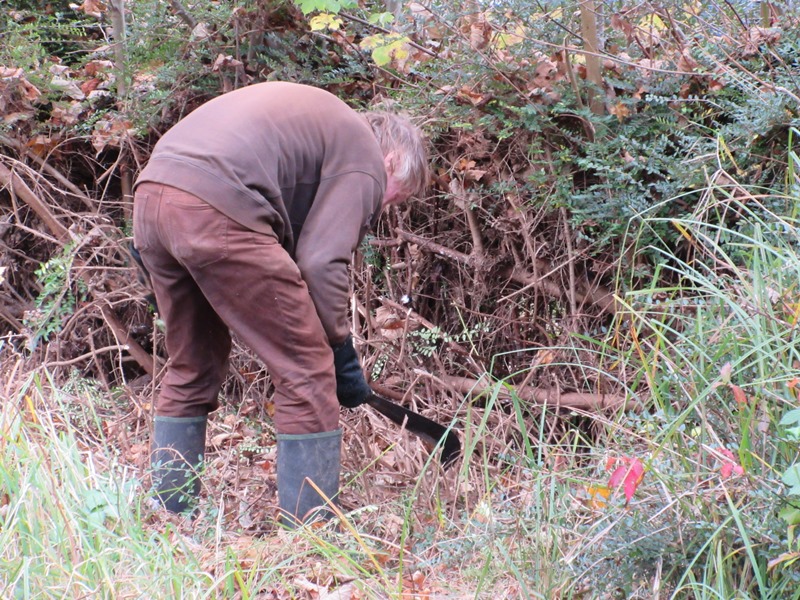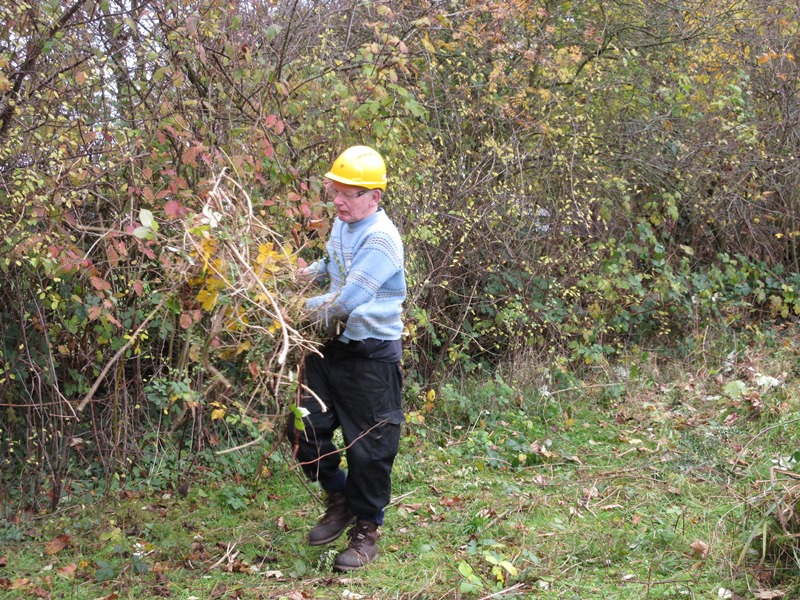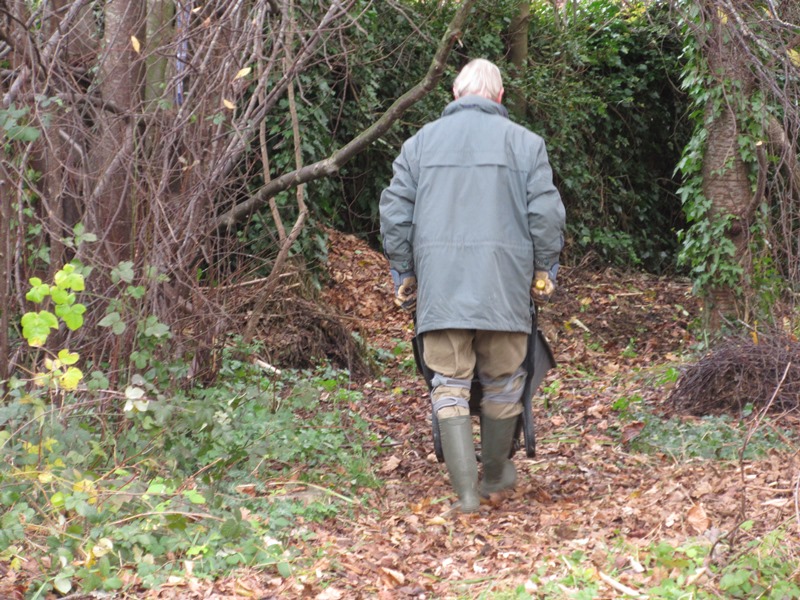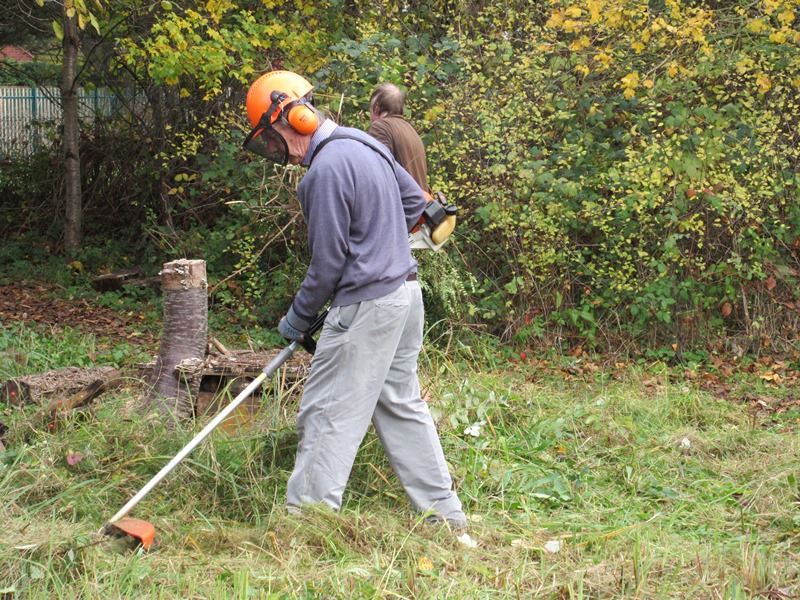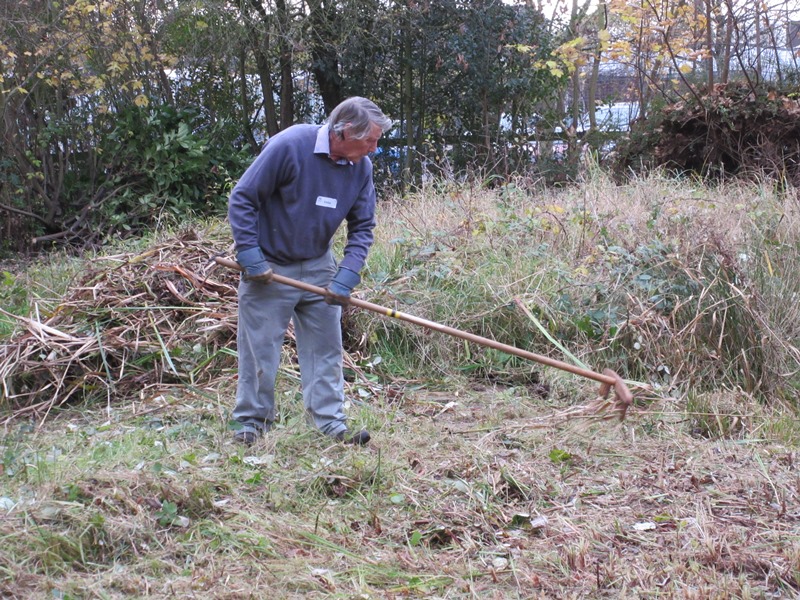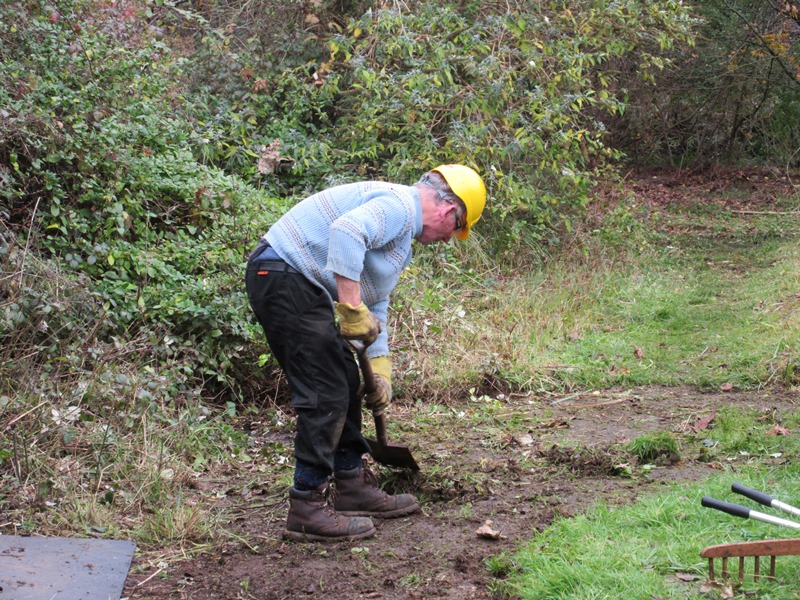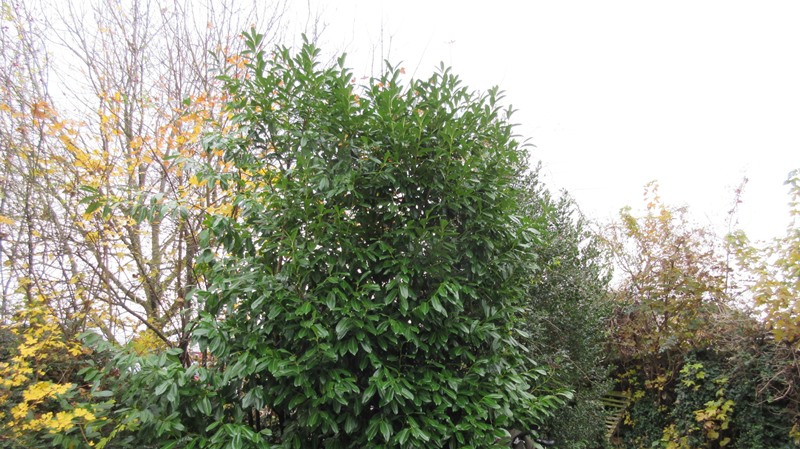 Not for the first time the laurel growing all too vigorously near the entrance was reduced .....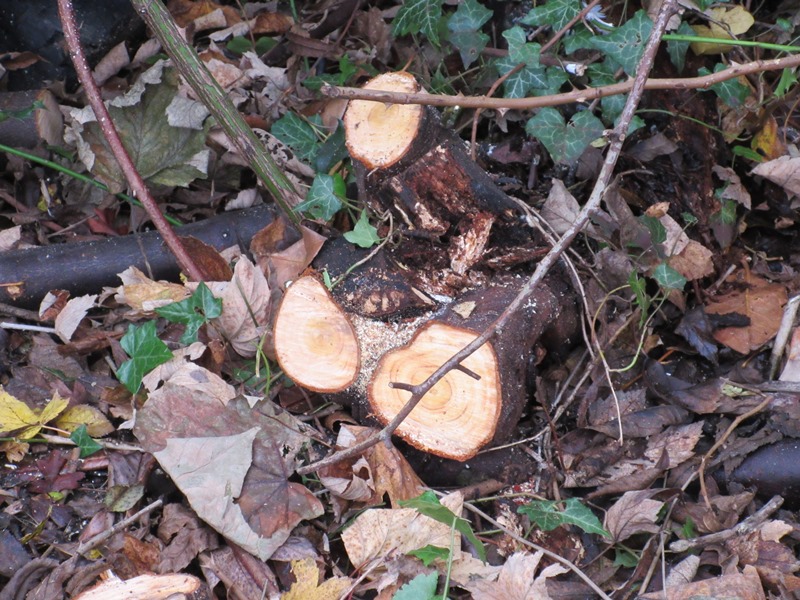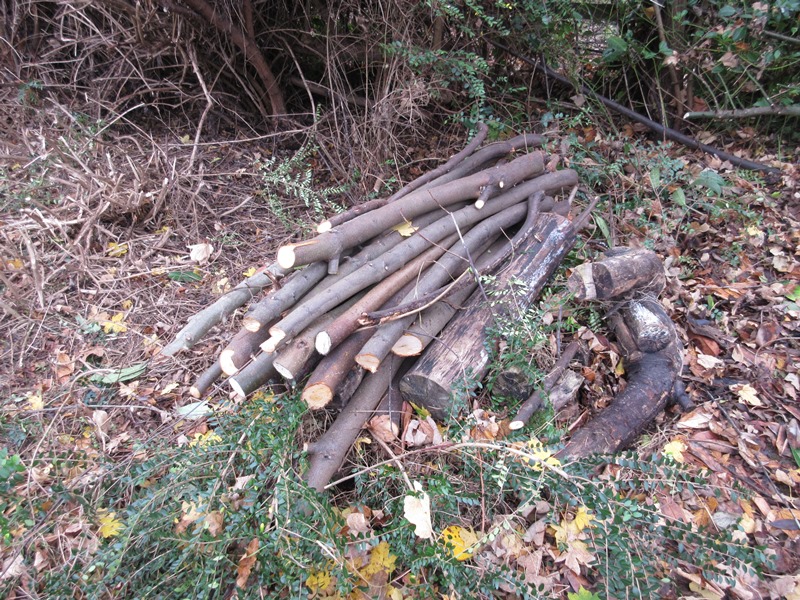 ..... to a stump and a pile of logs.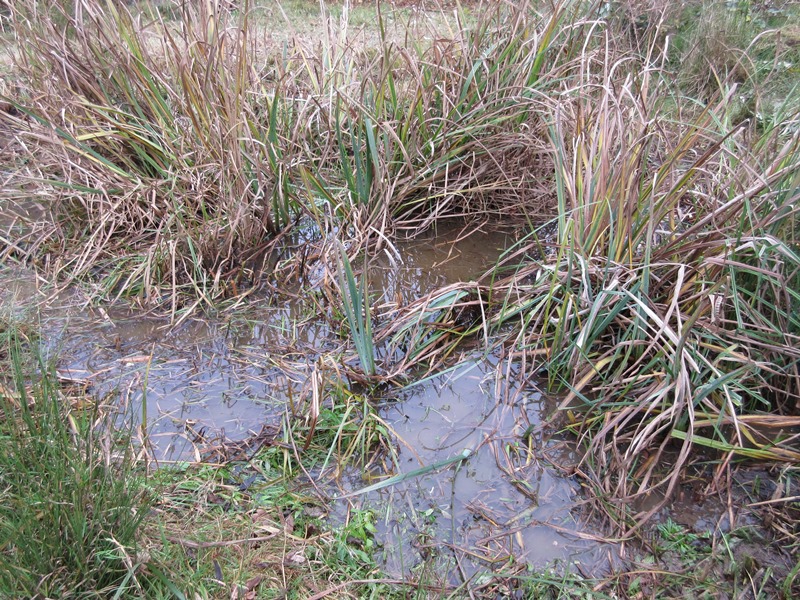 By the end of the task sufficient vegetation had been removed from the pond as to allow the water to again be visible.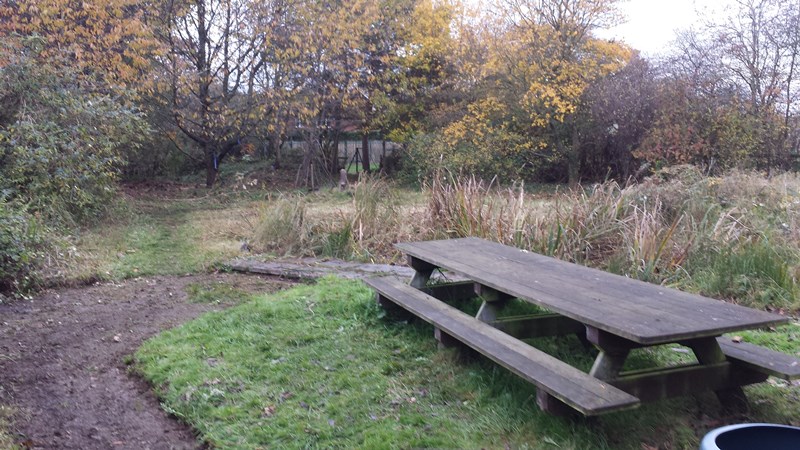 Created: Sunday, 24th December 2017
Photographs: Alan Stevens; John Lerpiniere