CROW (Conserve Reading on Wednesdays)
Wednesday, 17th August 2016
Bugs Bottom, Gravel Hill, Emmer Green ~ Ragwort clearance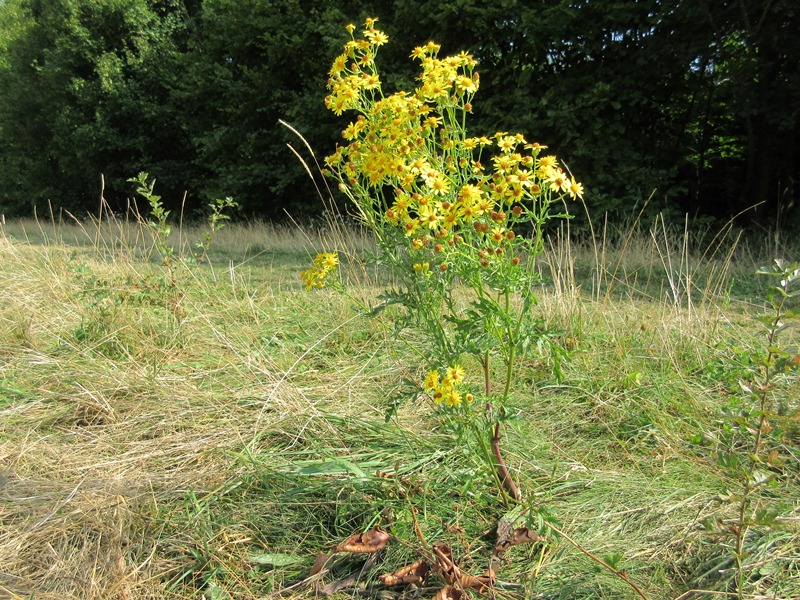 A short task as we found that the grass had been mown and the only ragwort that remained to be pulled was around the edge of the site which we cleared in about an hour.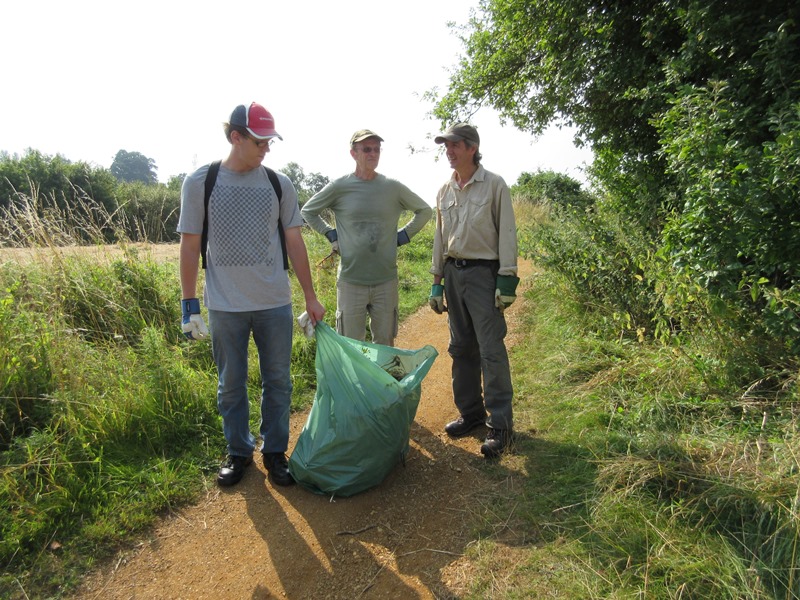 Even so we still managed to collect a considerable amount.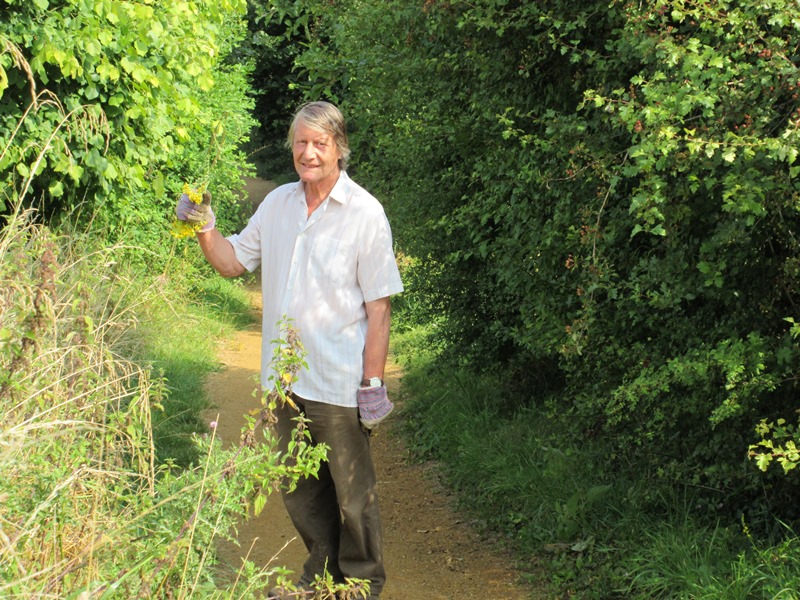 By coffee the task was complete so we moved on to Clayfield Copse where an overgrown path awaited out attention.
Created: Thursday, 18th August 2016
Photographs: Alan Stevens