CROW (Conserve Reading on Wednesdays)
Wednesday, 15th April 2015
Caversham Court ~ Pond maintenance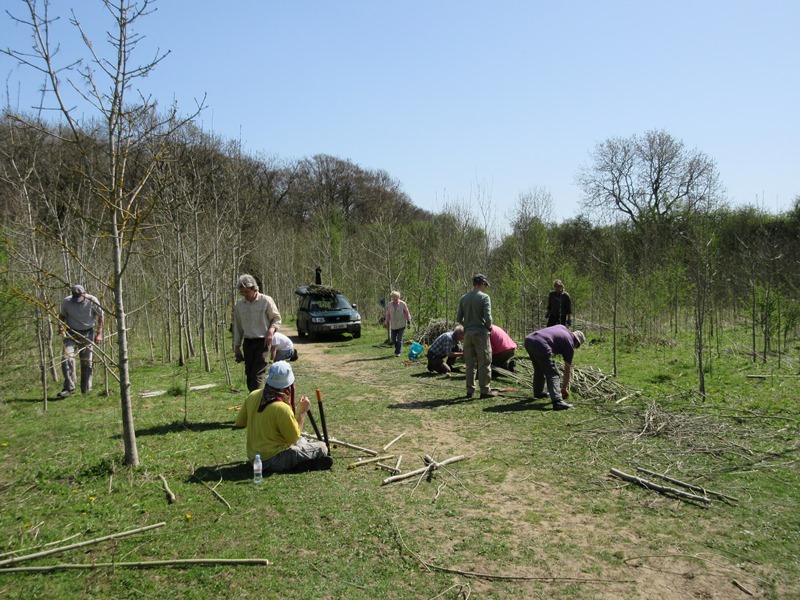 After a morning's coppicing at Clayfield Copse in preparation for Econet's Bean Pole Day event, in the afternoon everyone adjourned to Caversham Court for a short task clearing the weed which was preventing access to the pond from the dipping platform.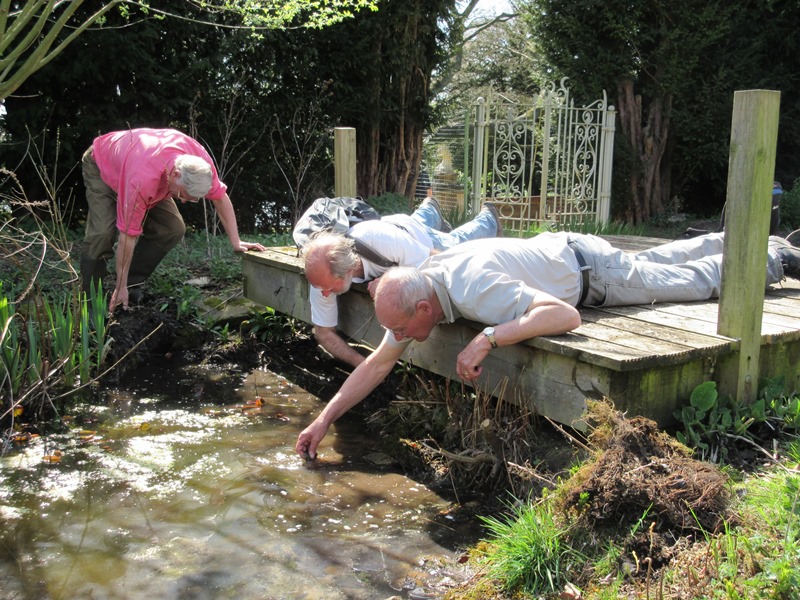 There does not seem to be an ideal time to maintain a pond but no spawn was found to be present and the material removed was stacked on the bank giving any creatures it might contain the opportunity to return to the water.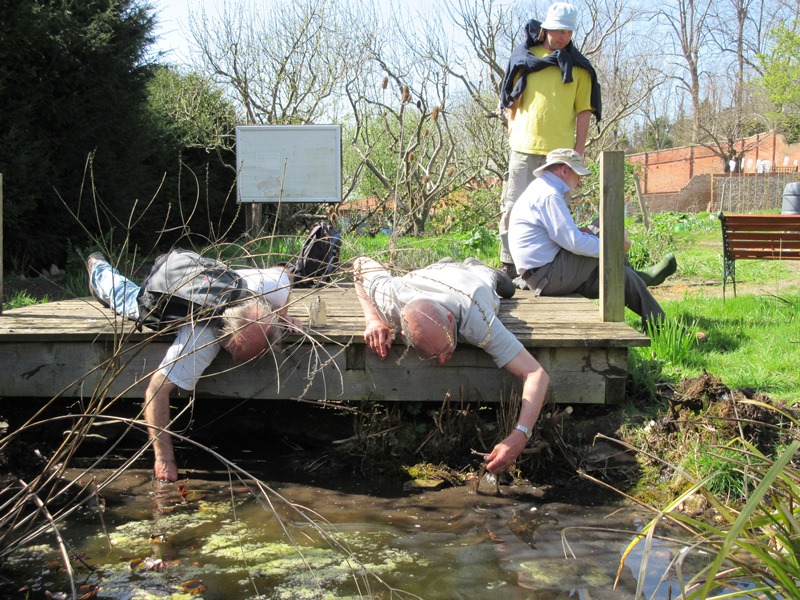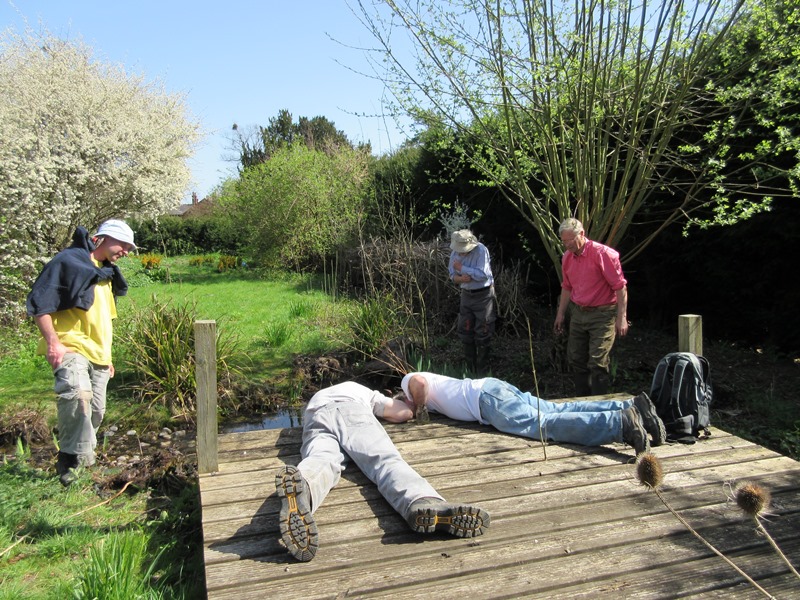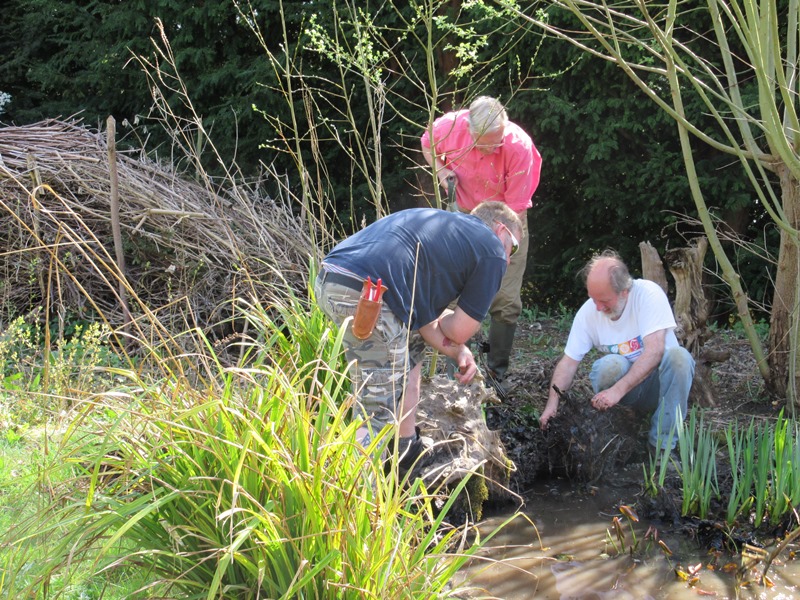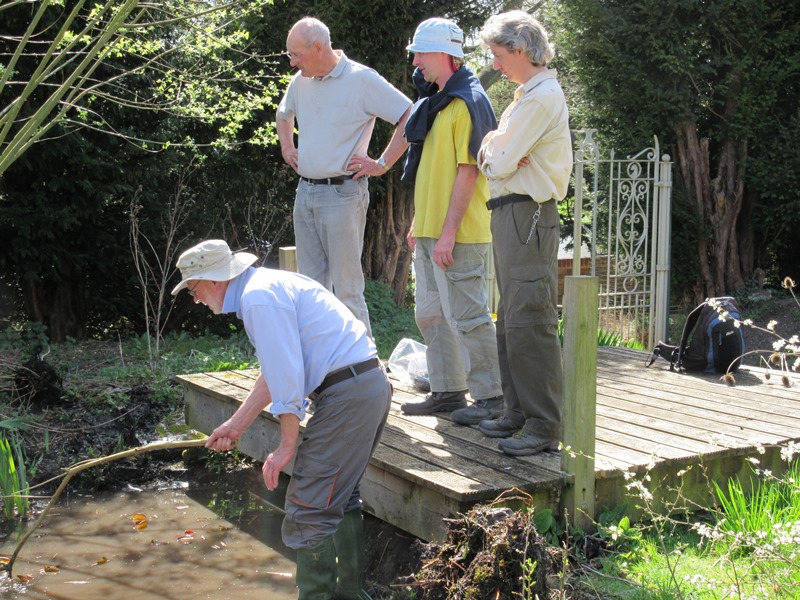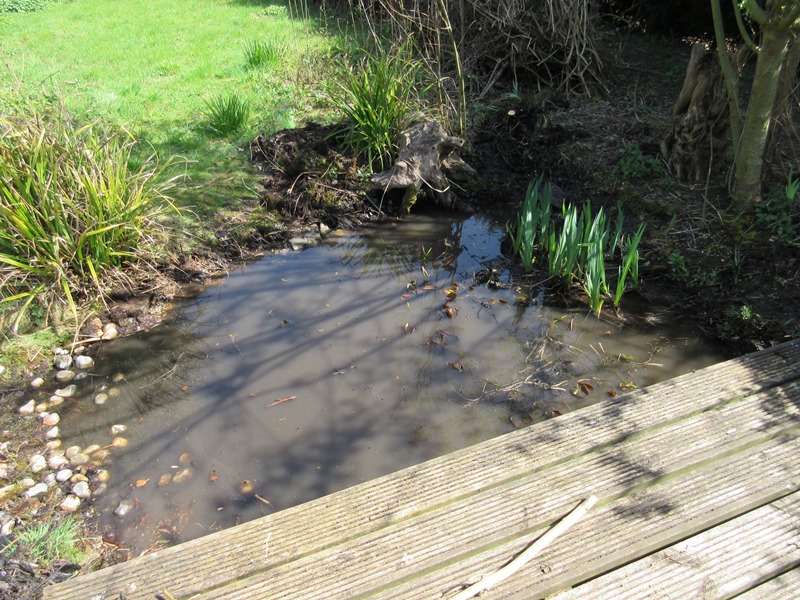 Accessible water although a little muddy.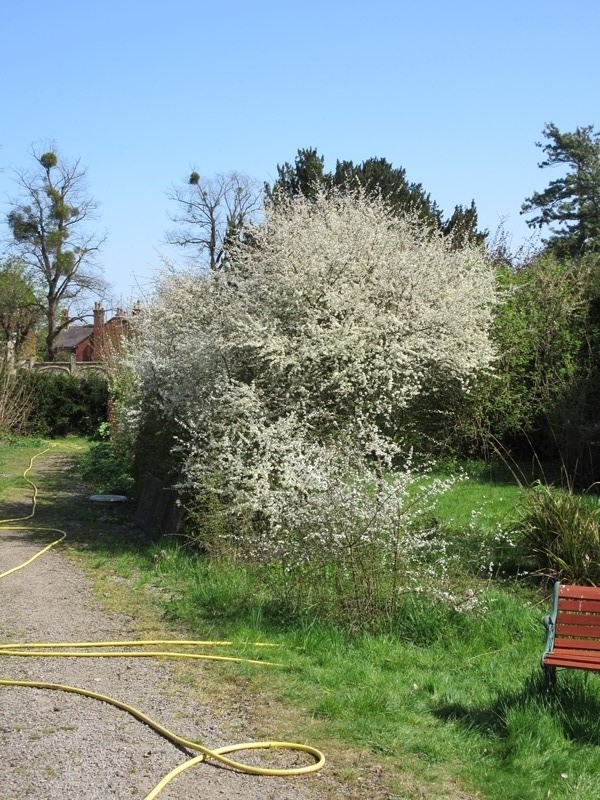 Near the pond is the hedge consisting mainly of blackthorn now fully in flower, which was laid by CROW in October 2007.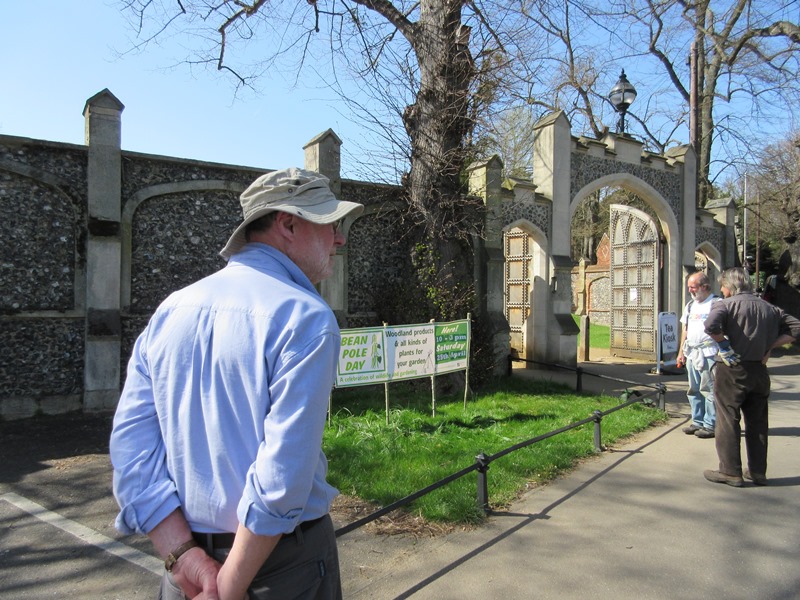 Final job for the day, displaying the Bean Pole Day banner.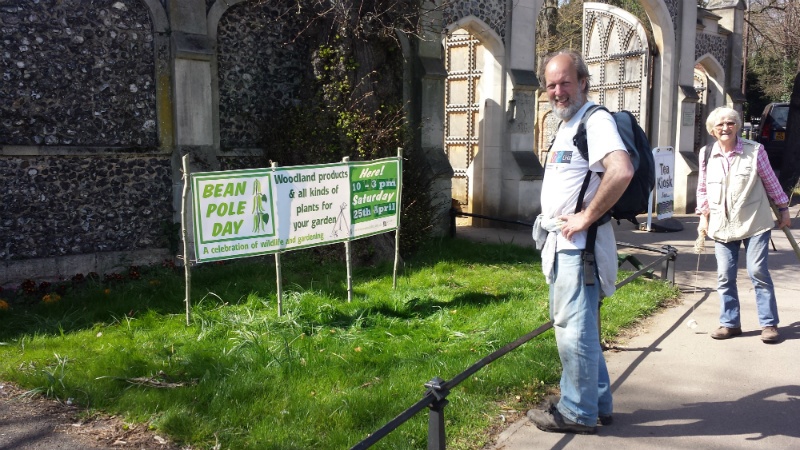 We'll be back on Saturday, 25th April with a supply of bean poles and pea sticks, to promote with the help of various other local groups the use of woodland products and wildlife friendly gardening.
Created: Sunday, 19th April 2015
Photographs: Alan Stevens, John Lerpiniere