ECONET
Conservation Volunteers, Reading, Berkshire
Conservation of the Natural Environment
Home
About Us
Programme
Links
Photo's
Contacts
Events: Index Previous Next For site: Index Previous Next By date: Previous Next
Saturday, 6th December 2014
Caversham Court ~ Christmas Sale
also
Sunday, 7th December 2014
Nature Discovery Centre, Thatcham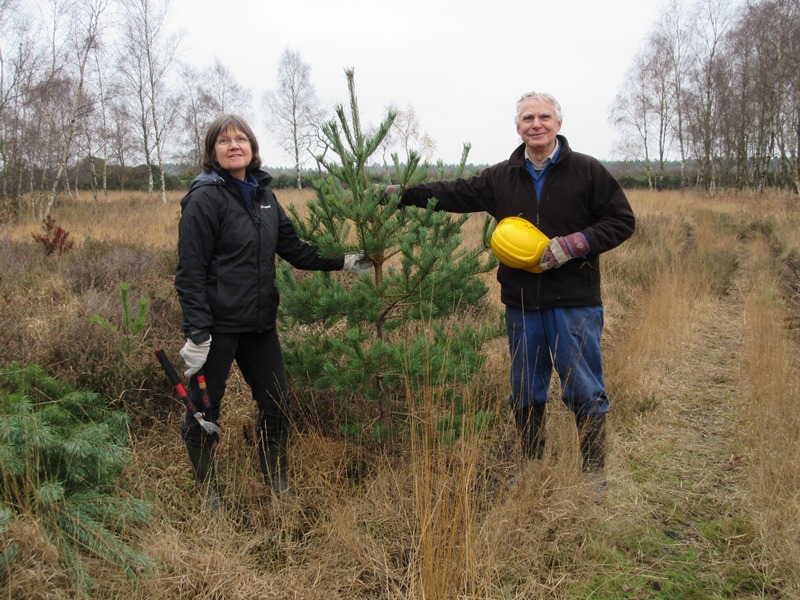 In additional to our annual event at Caversham Court, this year the volunteers from Newbury & Thatcham Green Gym where organising a sale at the Nature Discovery Centre for which they had arranged a separate task to cut trees as pictured here.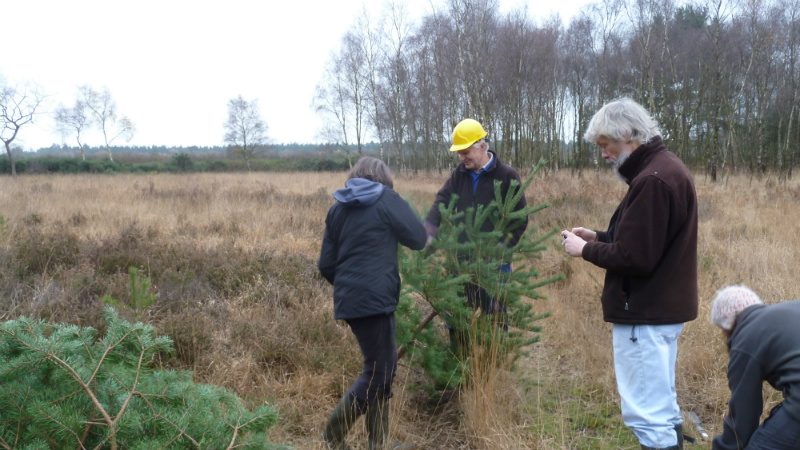 While Alan organised a photo for a press release, see previous photo, Cathy amused herself taking her own pictures of the scene.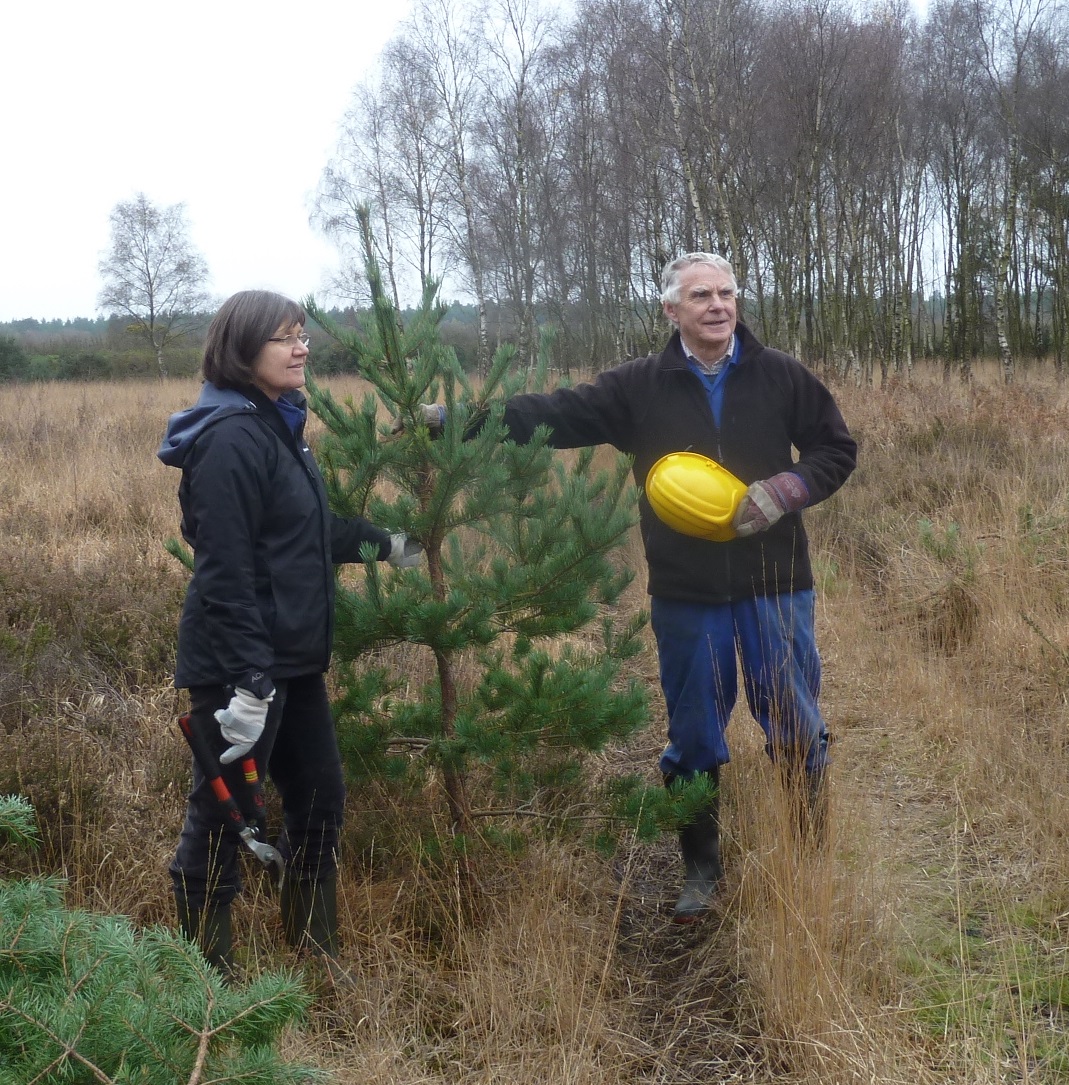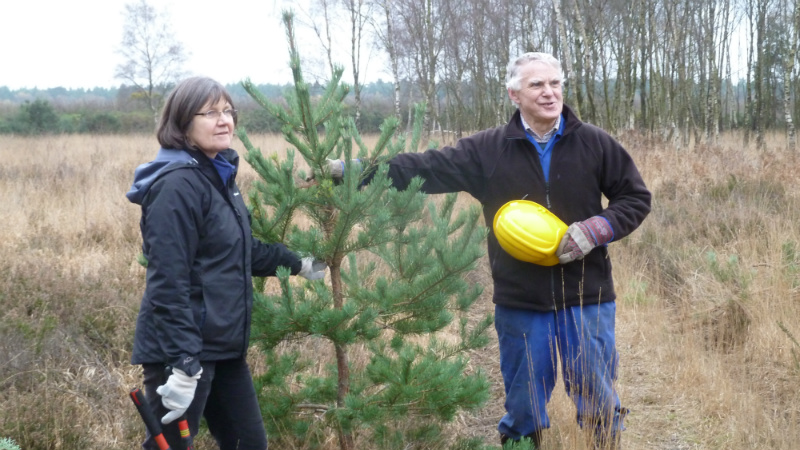 The Green Gym was helped with the transport of trees to Thatcham by the Wildlife Trust (BBOWT) for which the Trust was to received a share of the proceeds from the sale. The Trust had also helped by allowing us to hold the sale at Thatcham.
Trees for the Caversham sale are normally cut a week before the sale in case of bad weather but because of storage problems arising from the building work at Caversham Court, this year trees were not cut until the day before the sale. So it was that we found ourselves working alongside staff and volunteers from BBOWT getting trees for their sale at Wildmoor.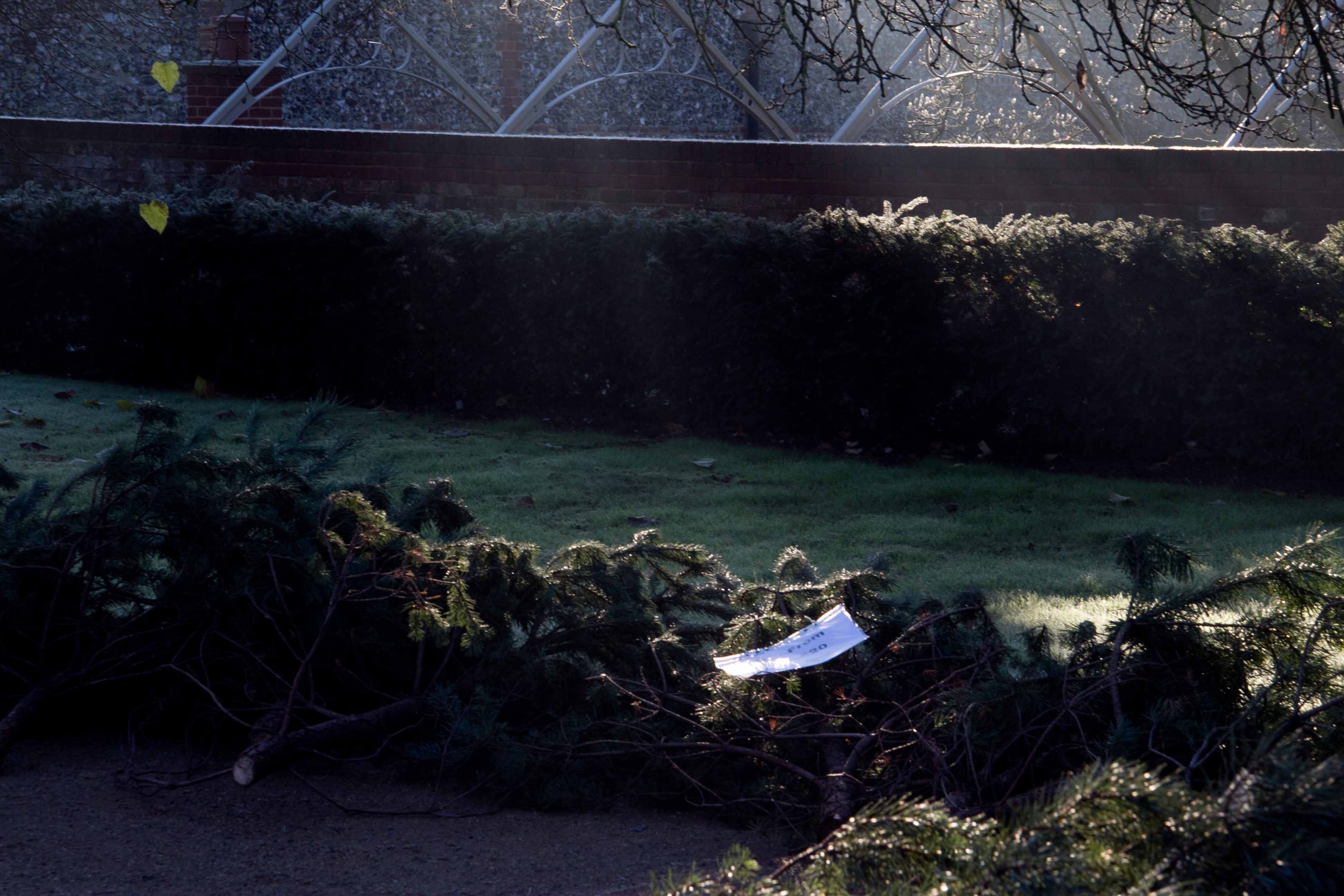 December 6th dawned cold and bright with volunteers already on site by eight thirty laying out trees in readiness for the start of sale at Caversham Court.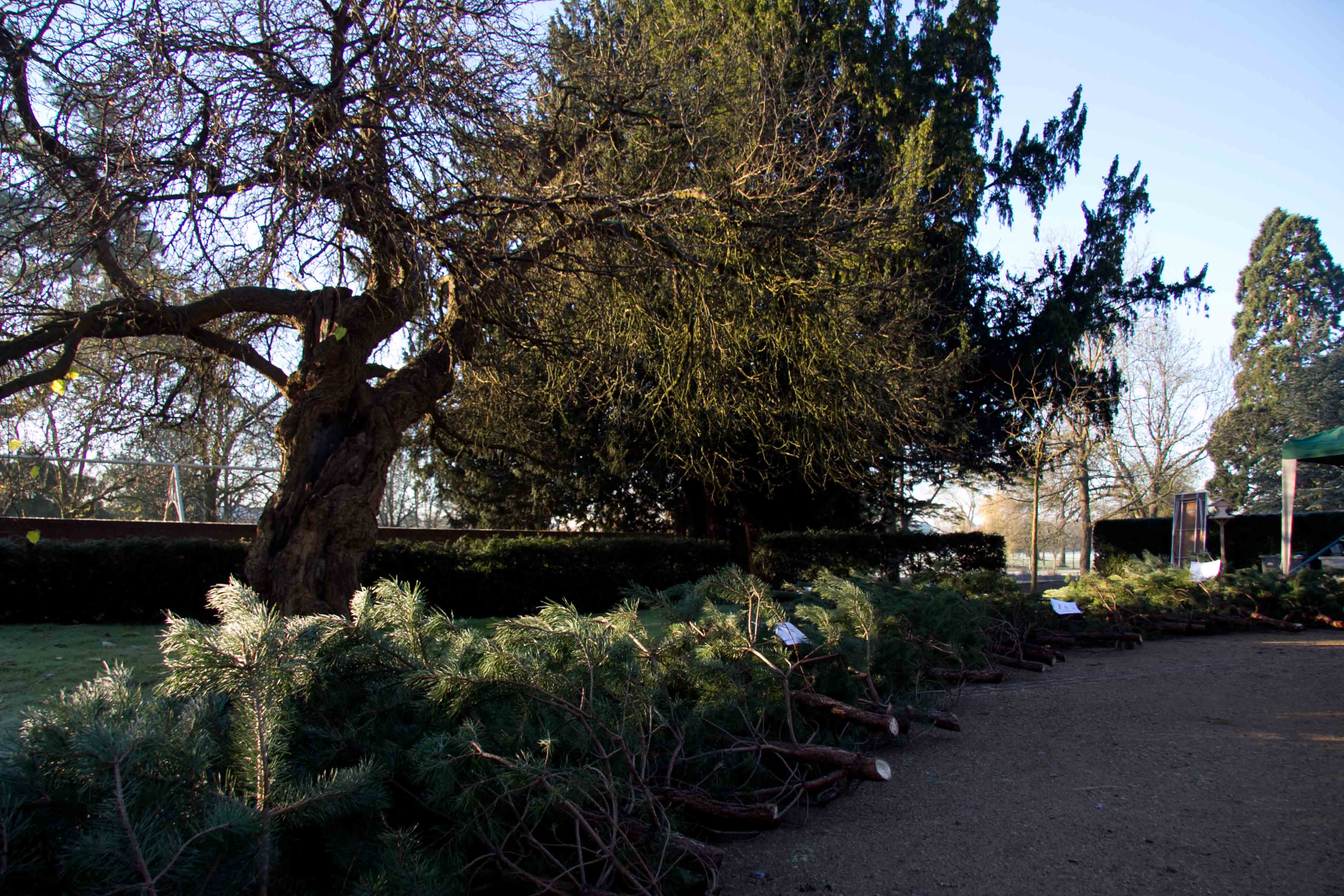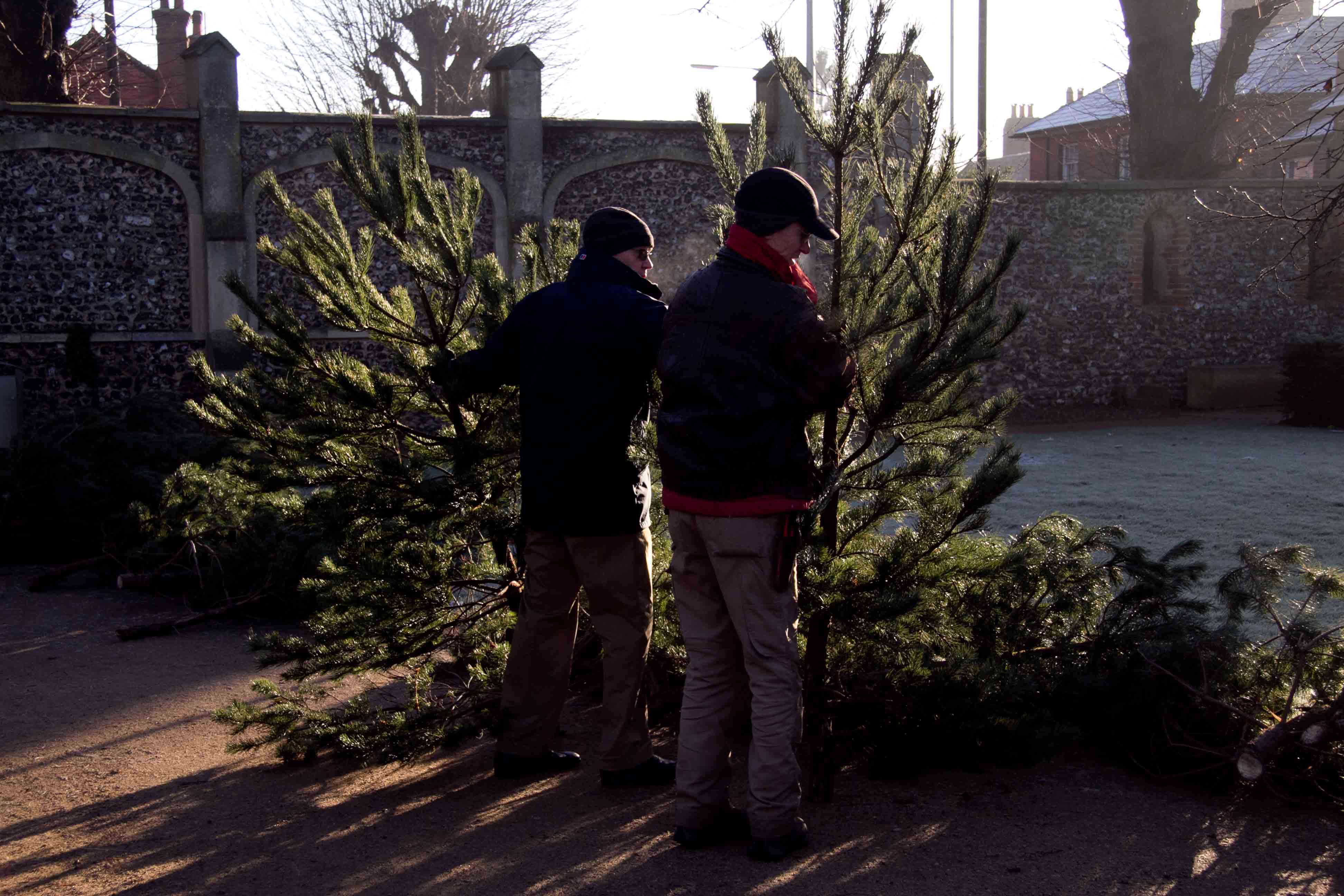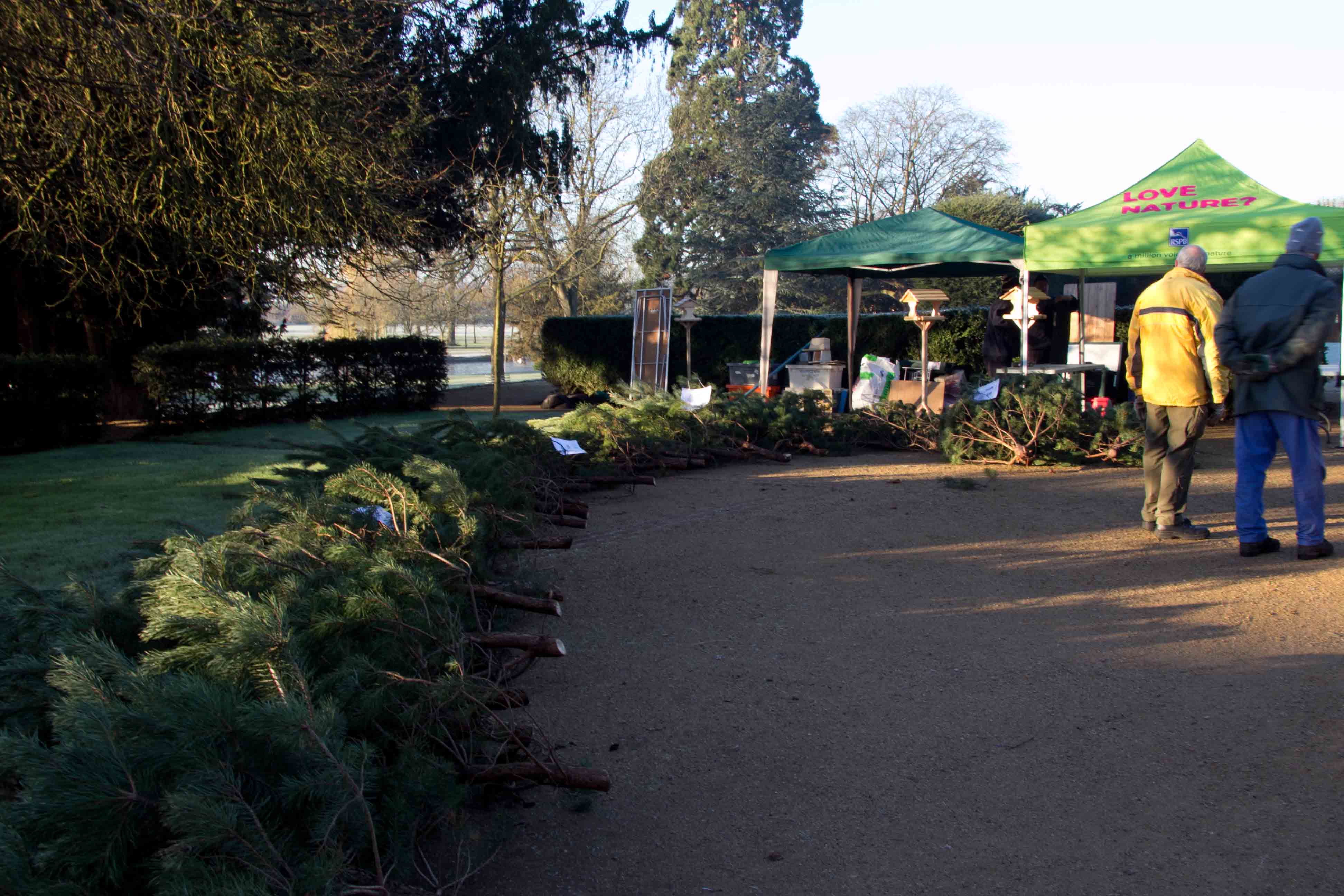 As well as trees, BBOWT and RSPB had stalls selling seasonal goods and local willow weaver Christine Brewster was also present, to see Christine's work visit The Stripey Basket, www.stripeybasket.co.uk.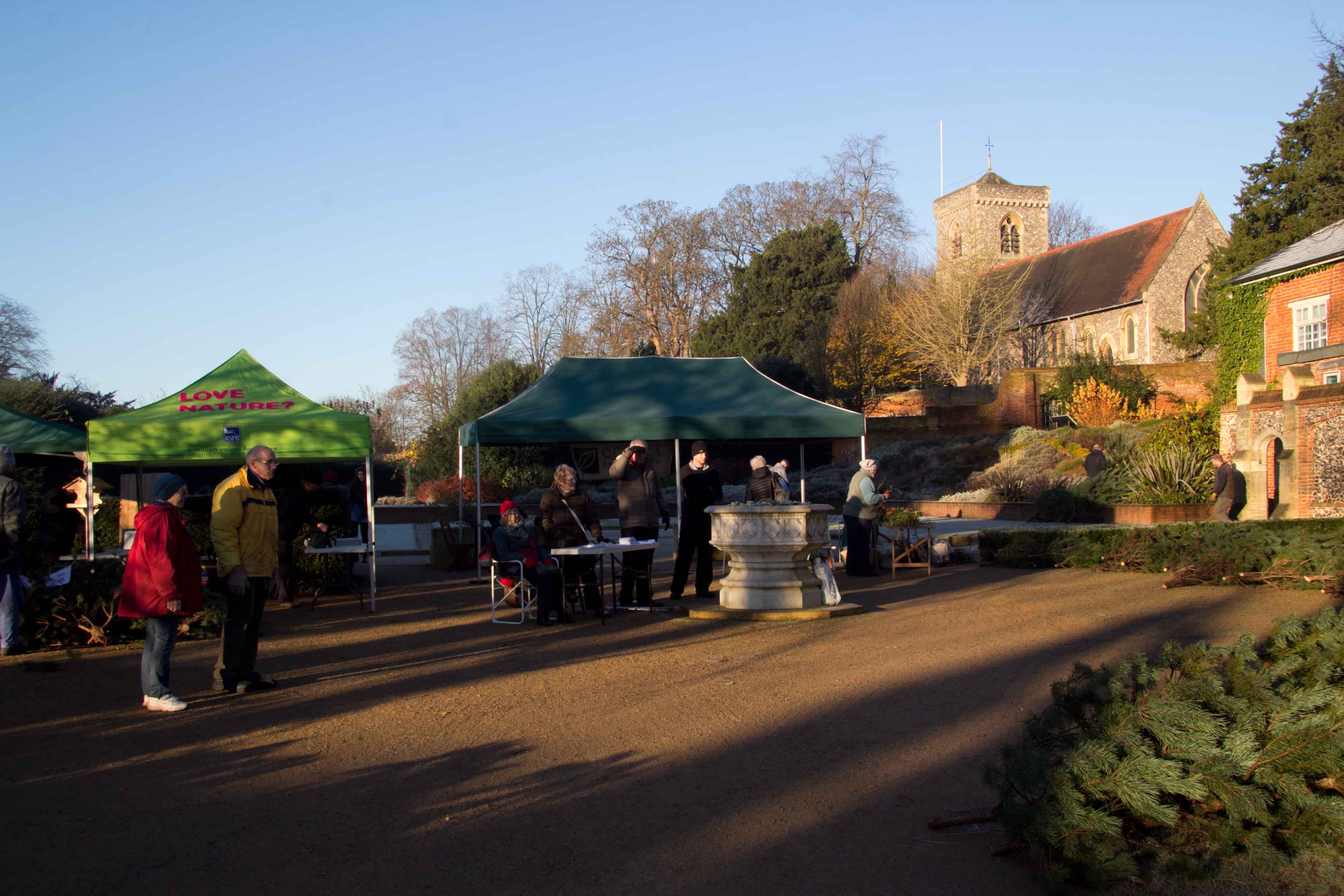 This year the sale was being held in the gardens rather than the courtyard which given the good weather, made a lovely setting.
The sale was scheduled to start at ten o'clock but we were ready by nine thirty and soon our first customers were appearing.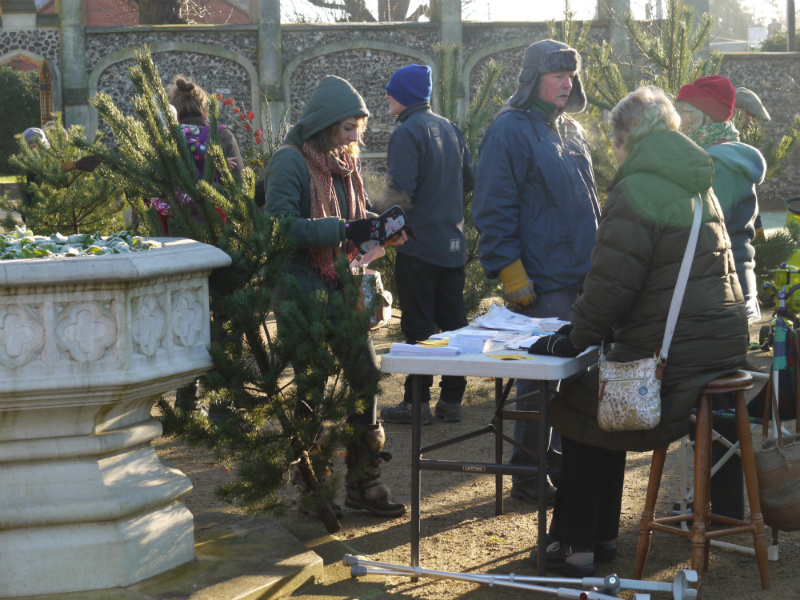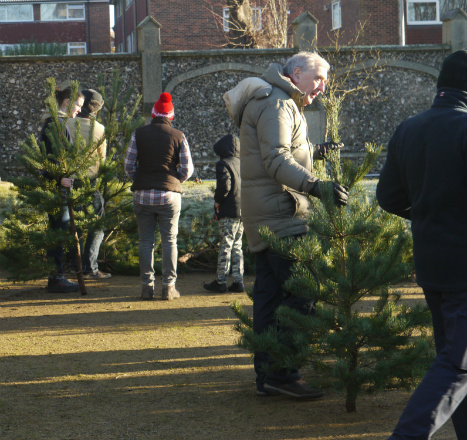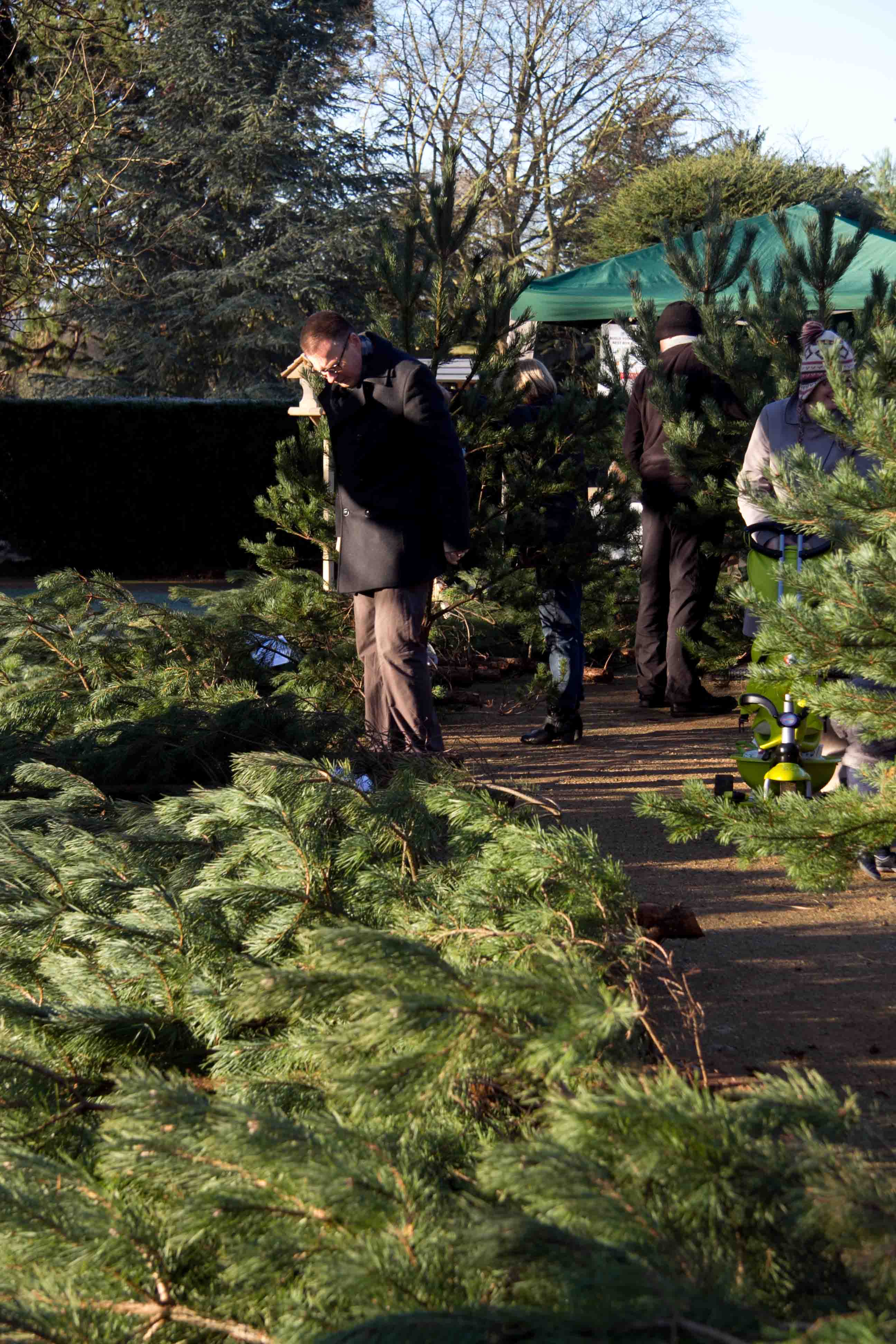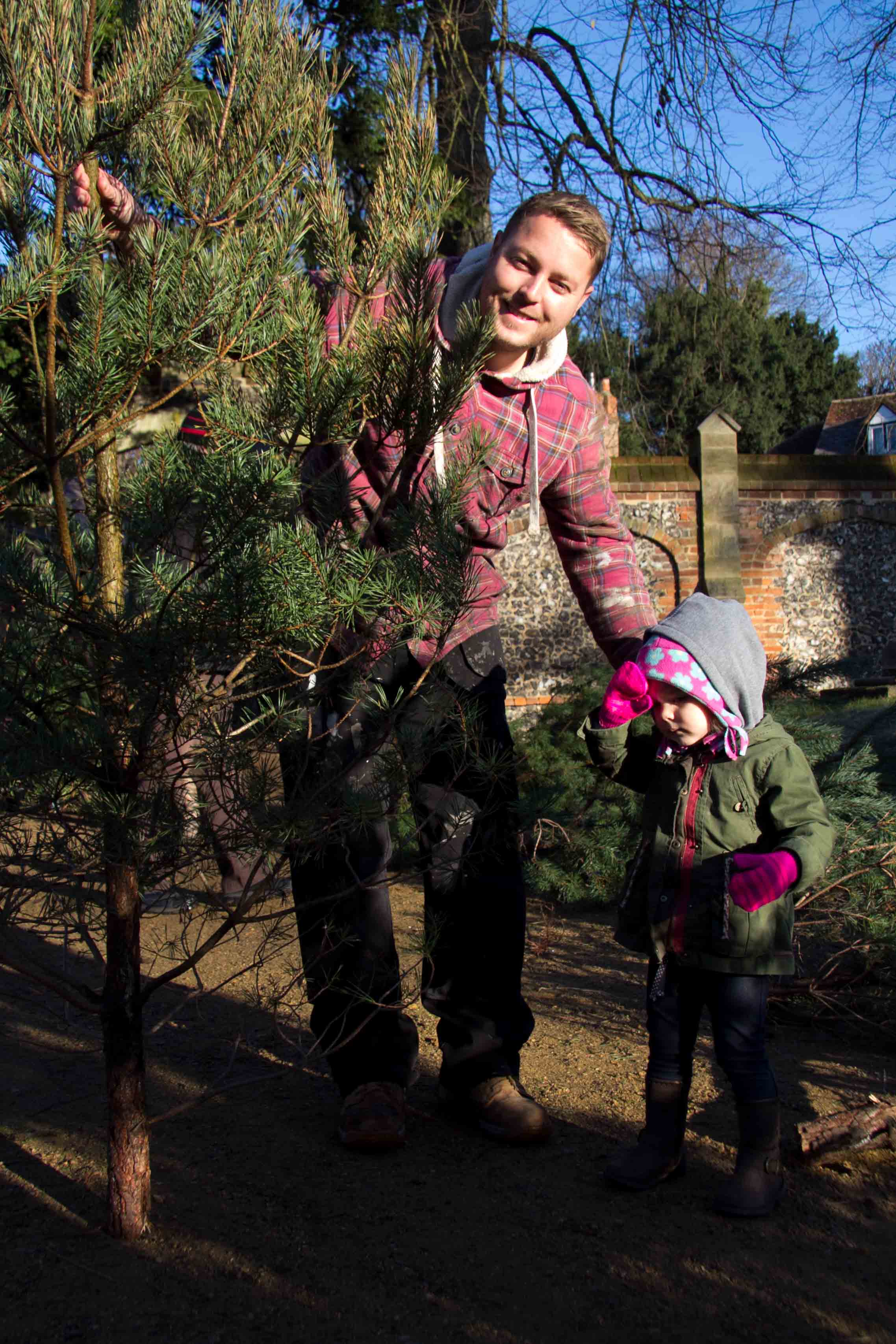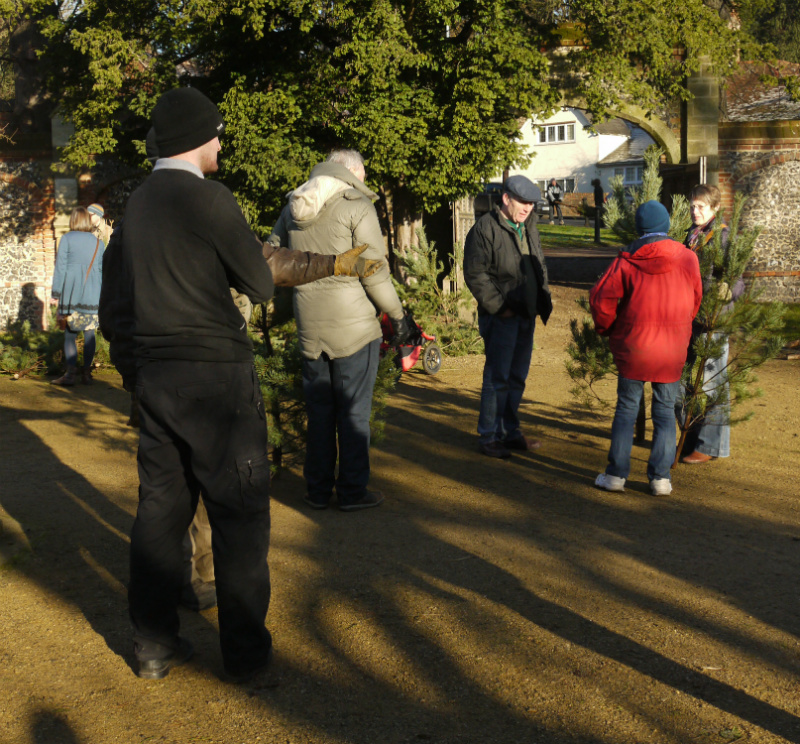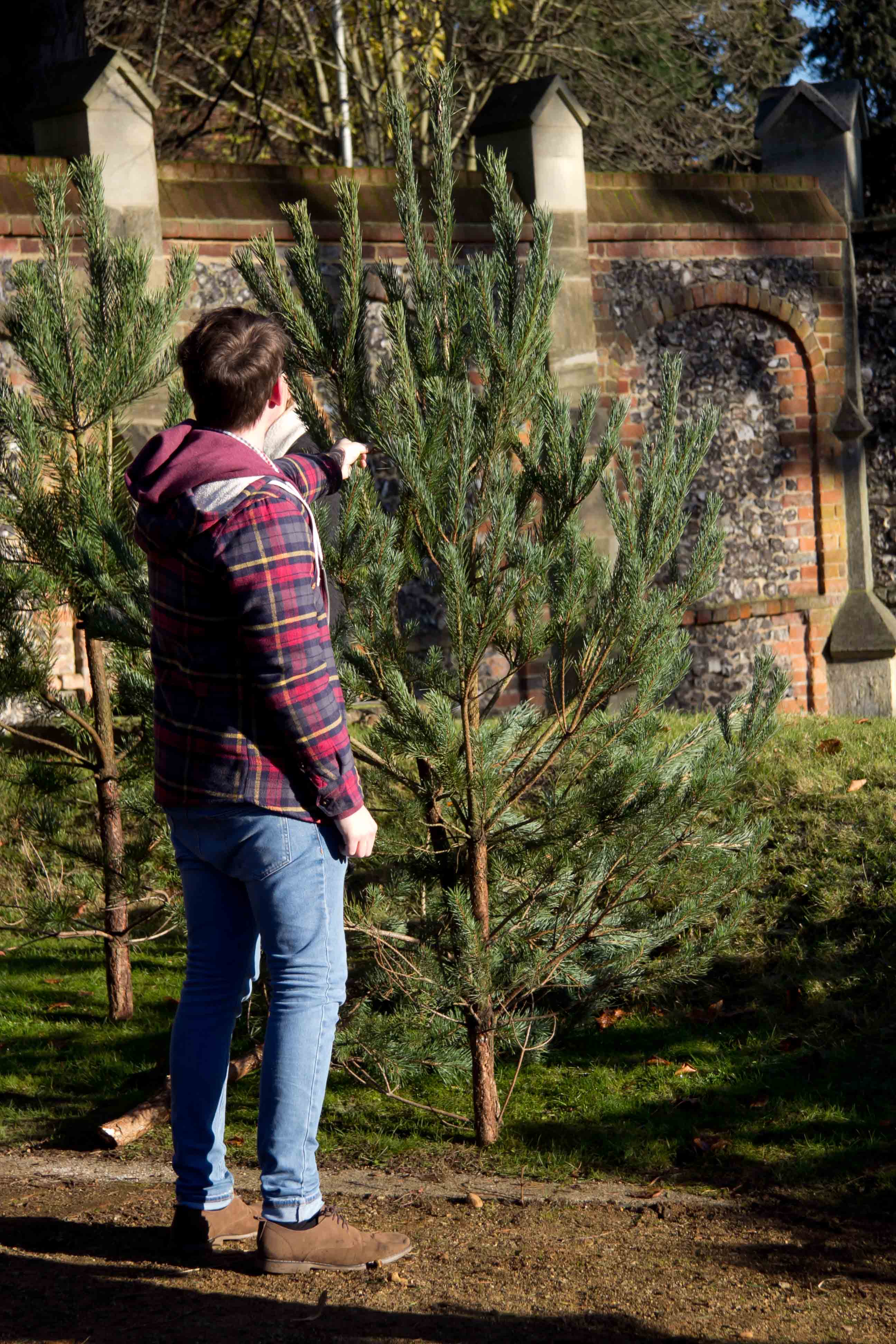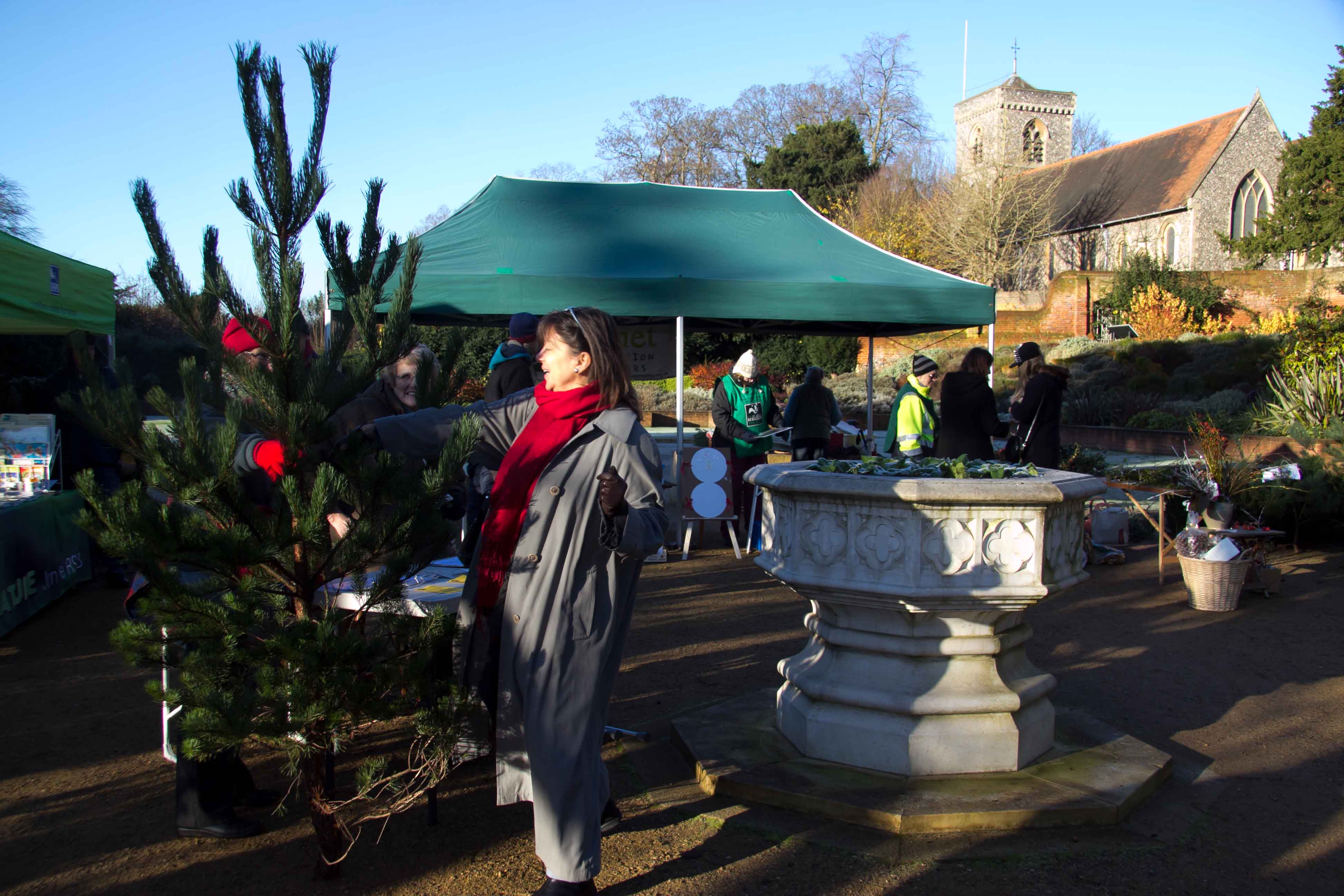 The day was a great success. At two o'clock as the sale came to an end and we cleared away, the very last of the trees was sold.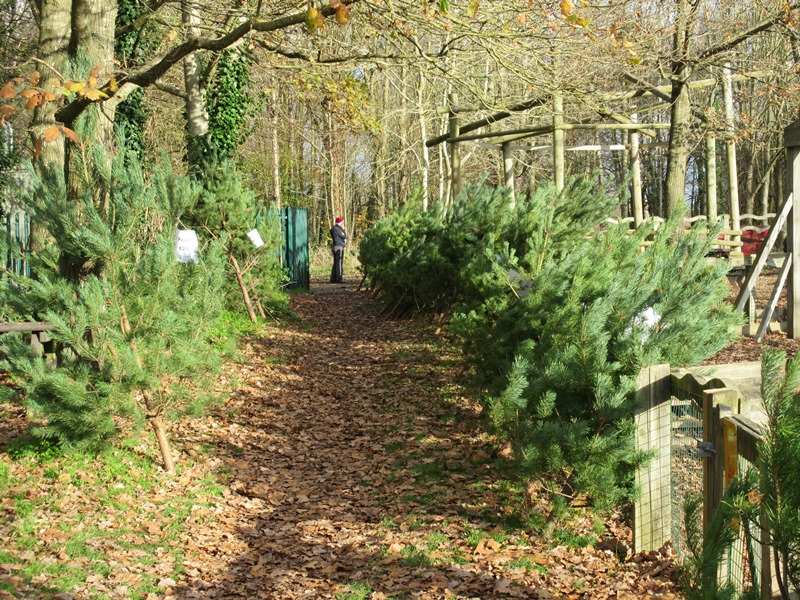 The sale at Thatcham was a much quieter affair and having set out the trees Oonagh from The Conservation Volunteers awaits the arrival of our first customer. There was even time to watch the participants in Thatcham's Santa Fun Run as they passed by. However with help from Green Gym members Tim and Denise, by the end of the day we had sold a third of the trees, which given this was our first sale at the site was judged to have been a success.
An Econet tree!
Many thanks to our volunteers whose work it all possible. Thanks also to those who have provided us with photos, in particular Kit and Rachel for their photo's of the Caversham sale - more of Rachel's work can be seen by visiting Rachel Paton Photograph at www.patonphotography.co.uk - and to Louise and Mike for sharing the photo of their tree. However most of all we would like to thank the general public for their support without which the sale would not have been such an outstanding success.
From the press:
Newbury Weekly News
getreading
Created: Sunday, 14th December 2014
Photographs: Alan Stevens, Cathy Holwill, John Lerpiniere, Kit Brownlee, Mike Kempton, Rachel Paton
Events: Index Previous Next For site: Index Previous Next By date: Previous Next