CROW (Conserve Reading on Wednesdays)
Wednesday, 16th March 2016
Cornwell Copse, Tilehurst ~ Coppicing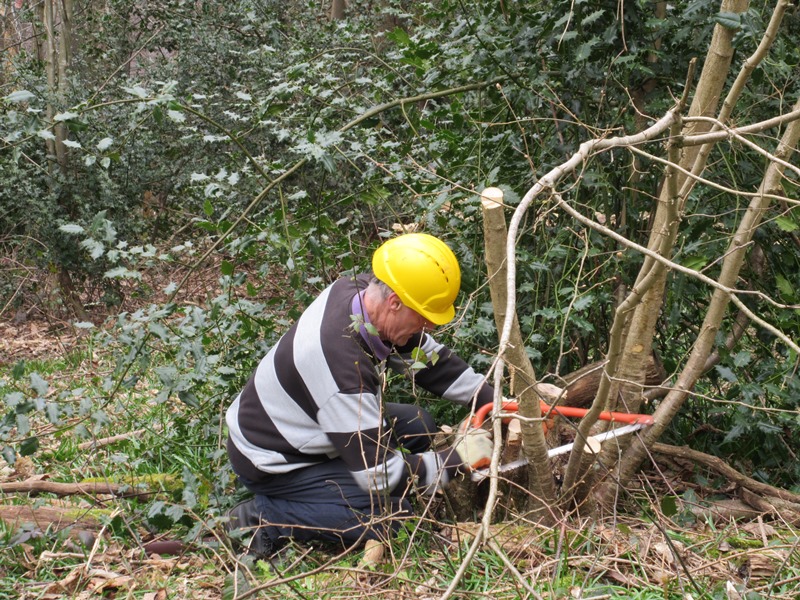 A continuation of the task started last December concentrating on taking out some of the larger sweet chestnut and willow which occupied the site.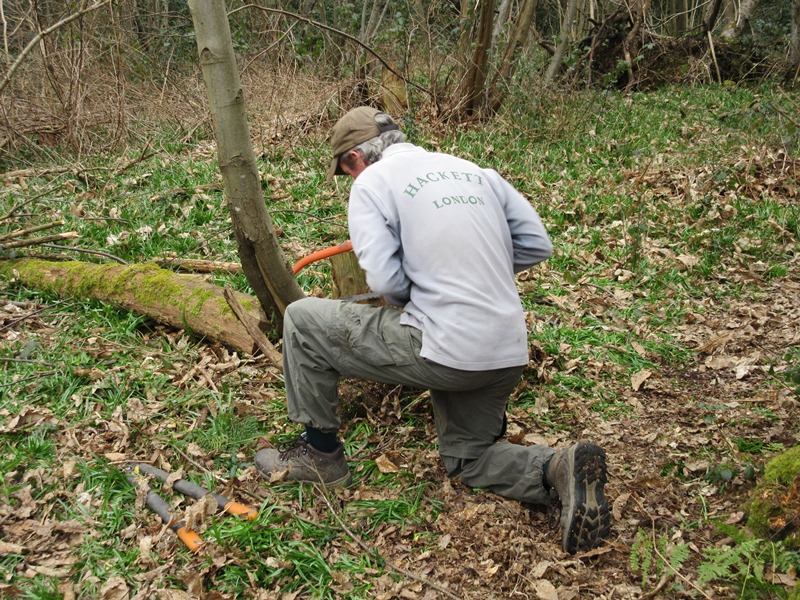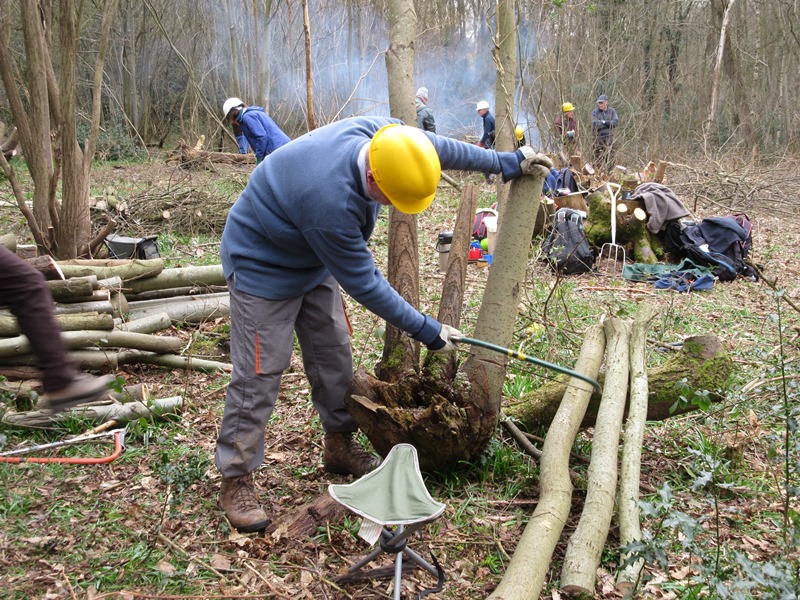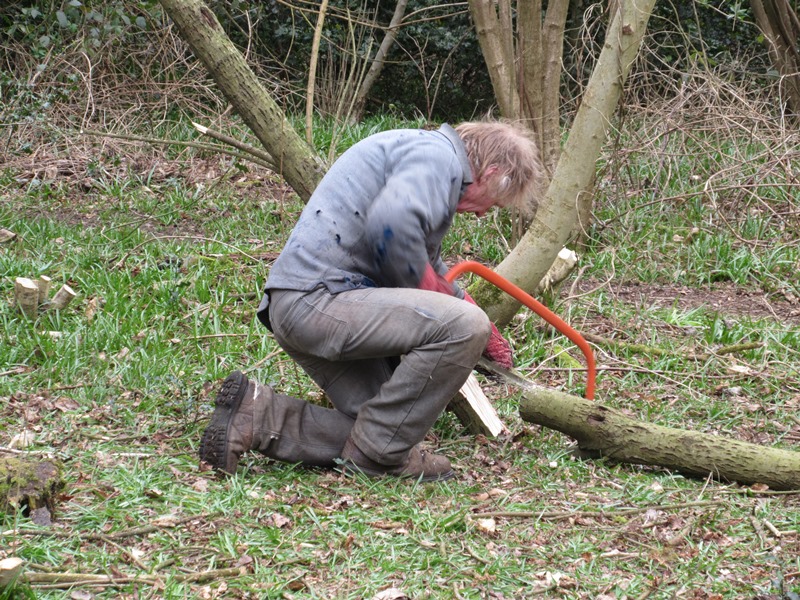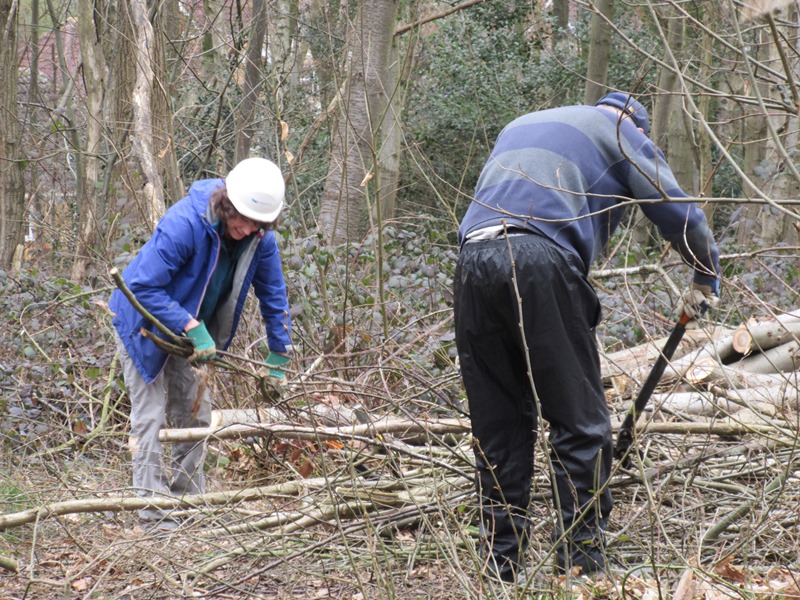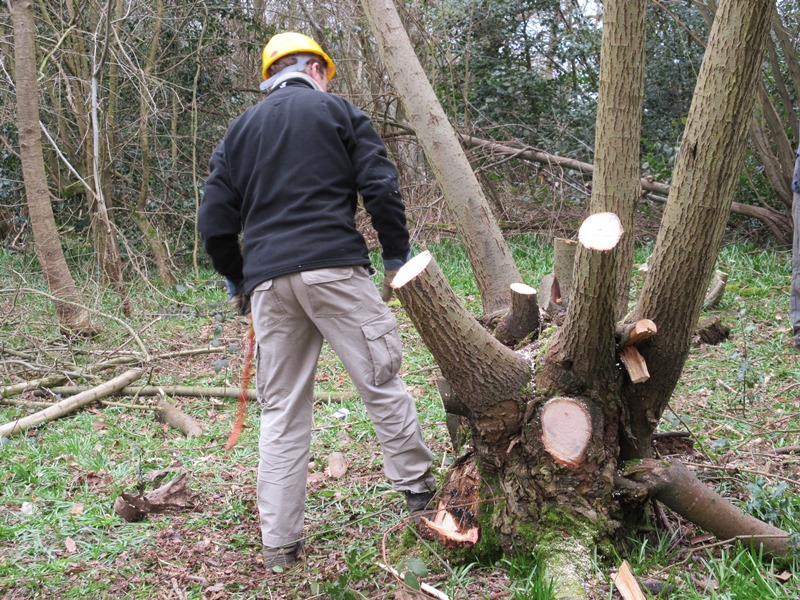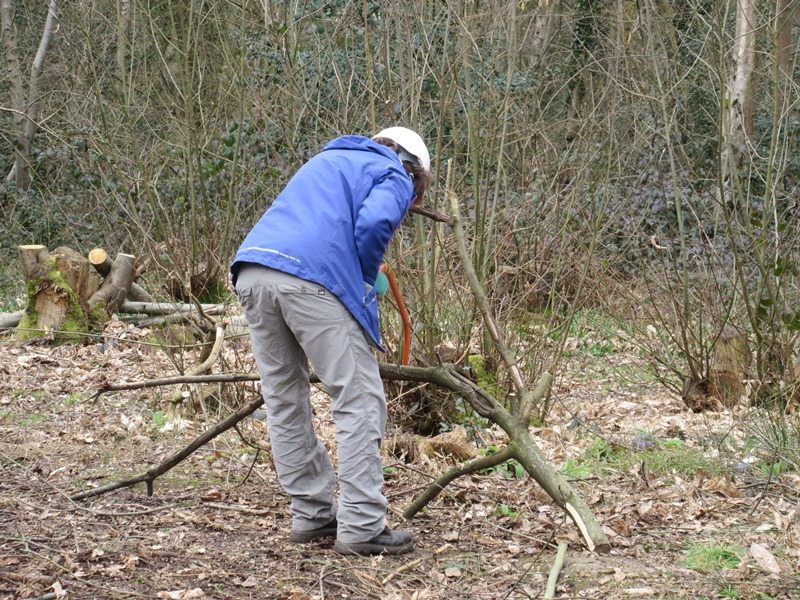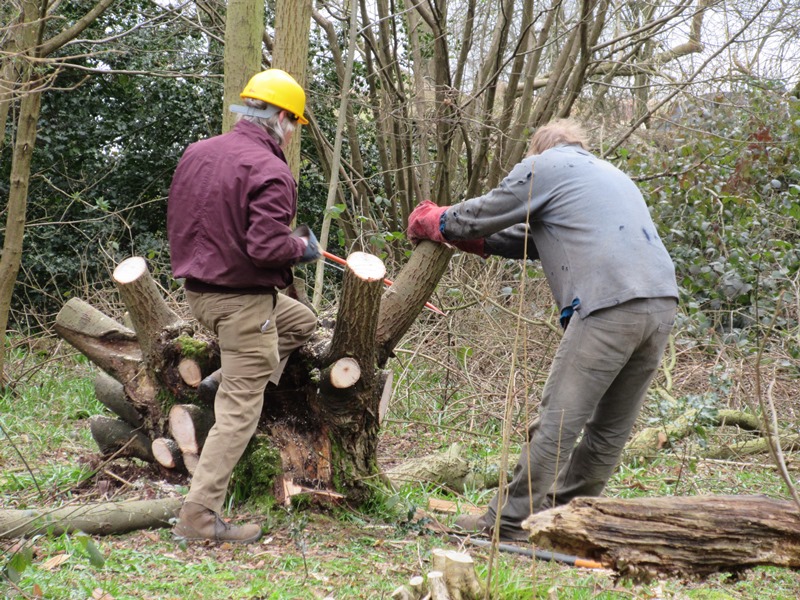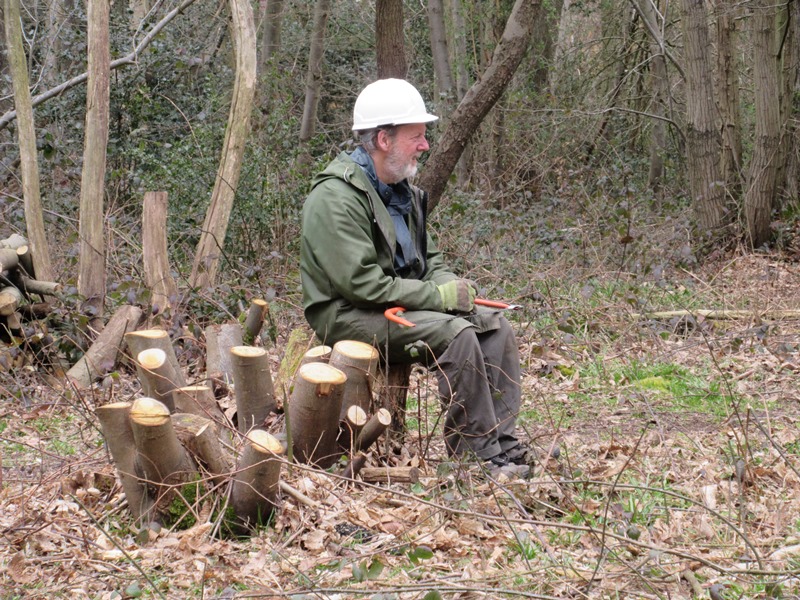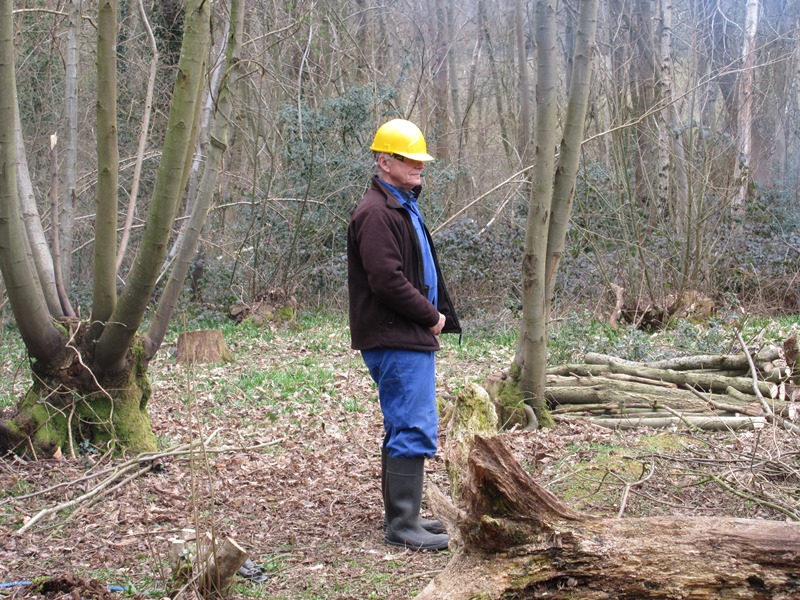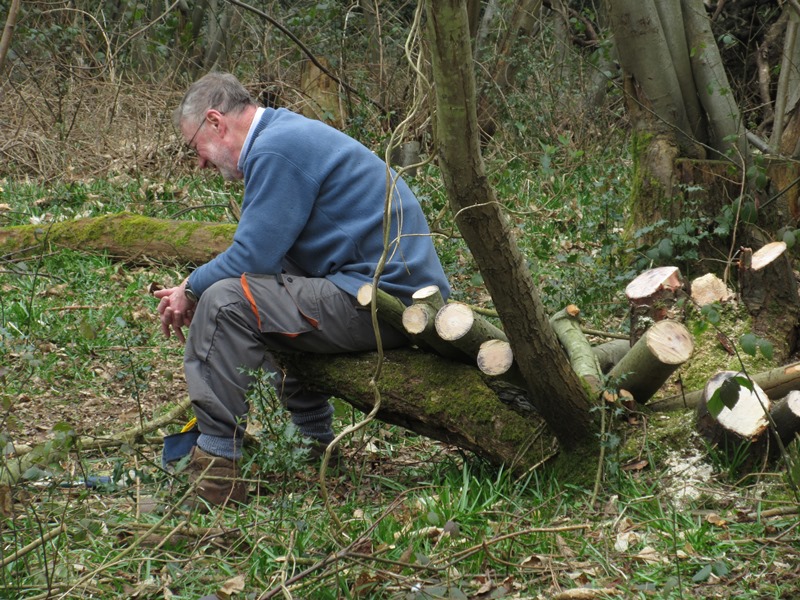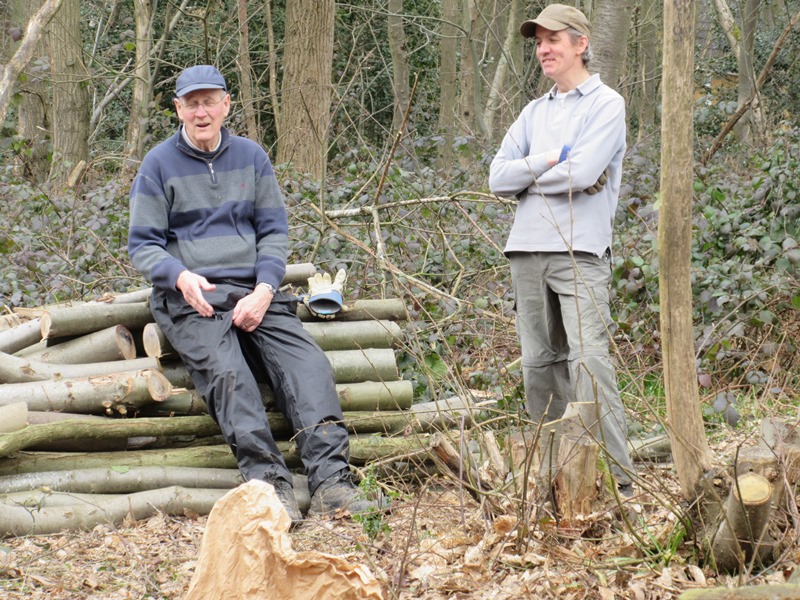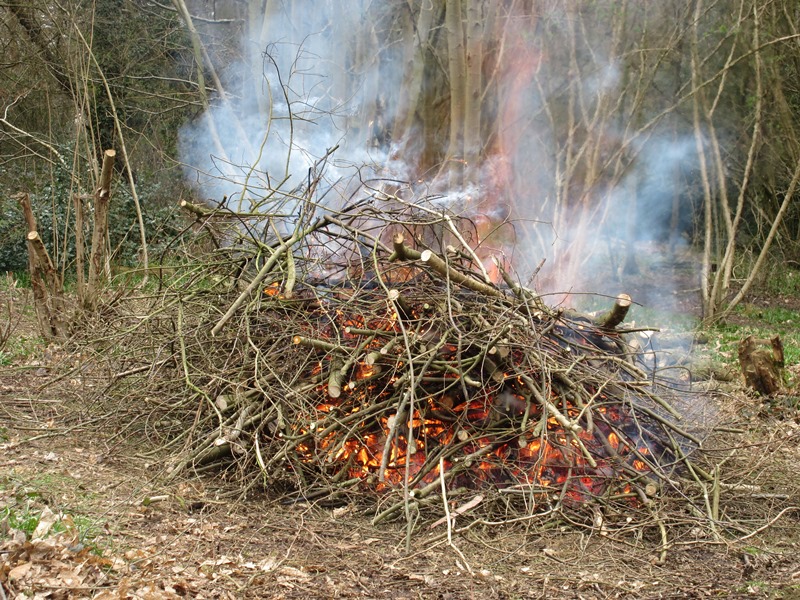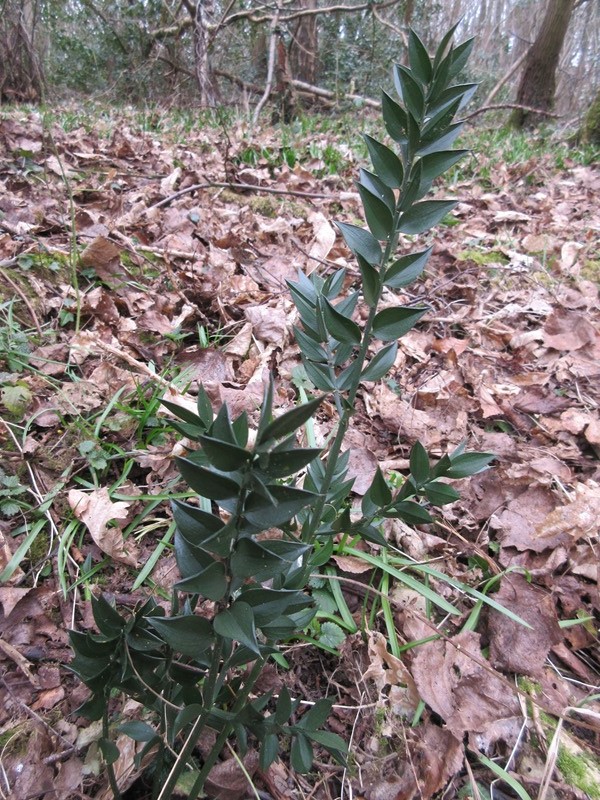 During a walk around the site we discovered this butcher's broom (Ruscus aculeatus), a small evergreen scrub with spiny leaves so named because it was once used by butchers to clean their chopping blocks. Regarded as an ancient woodland indicator, it is an unusual plant in that the flowers followed by red berries form at the centre of the leaves, in fact these 'leaves' are flattened stems the true leaves having been reduced to small scales.
Also found were leaves from a wild service tree although the tree itself was not identified, whilst not rare this member of the Sorbus family is among the more uncommon of our native woodland trees.
We also took the opportunity to clear some fallen trees which were blocking the paths.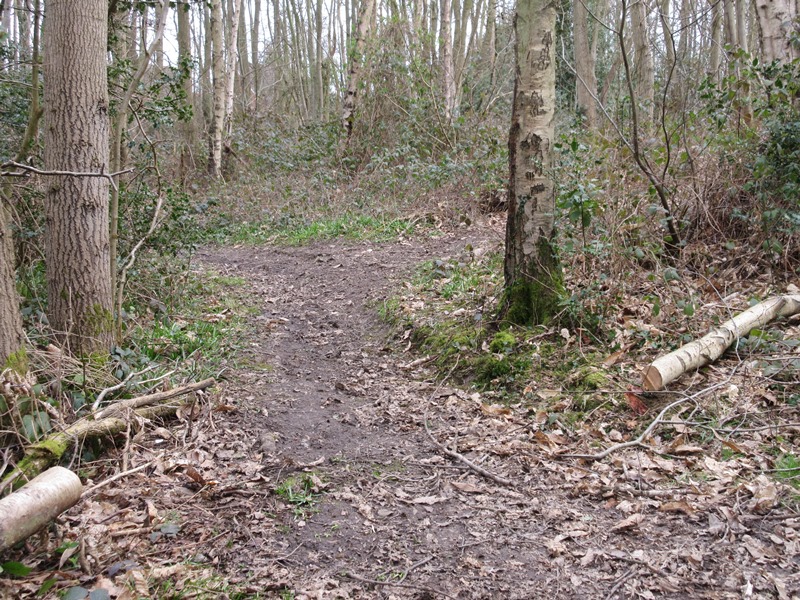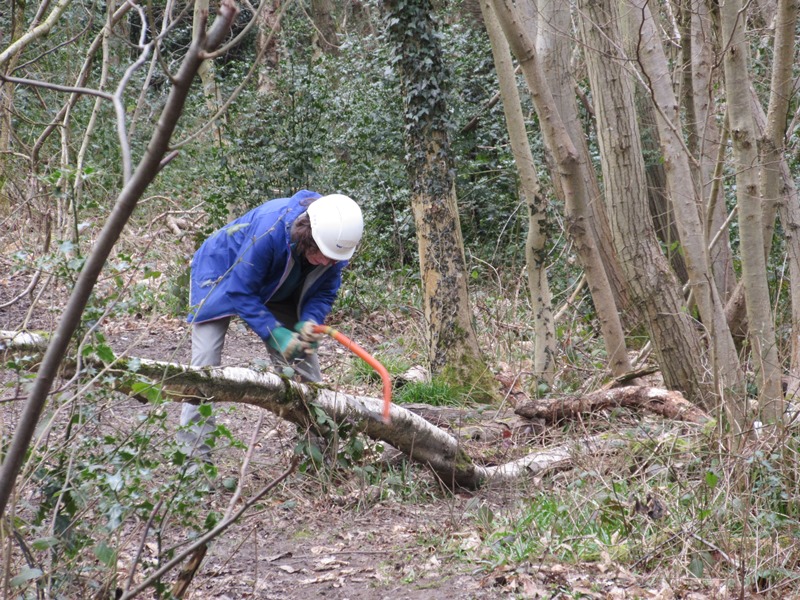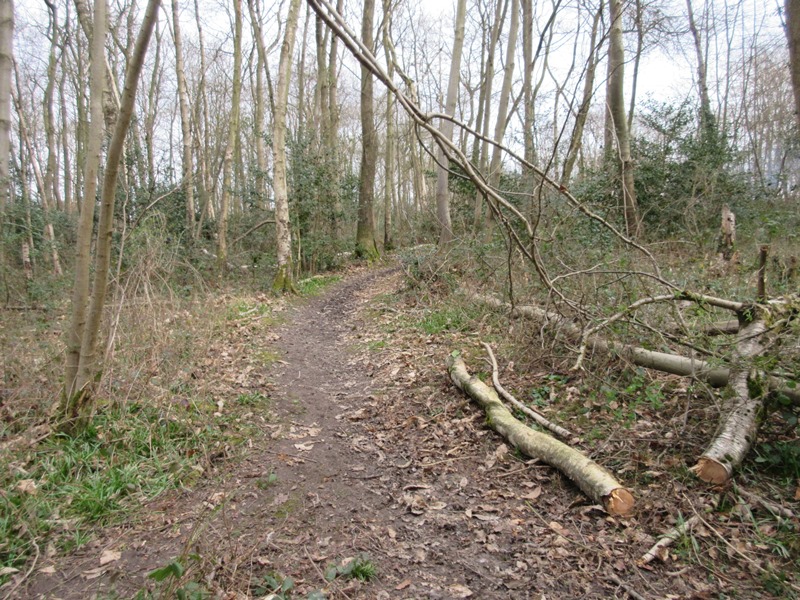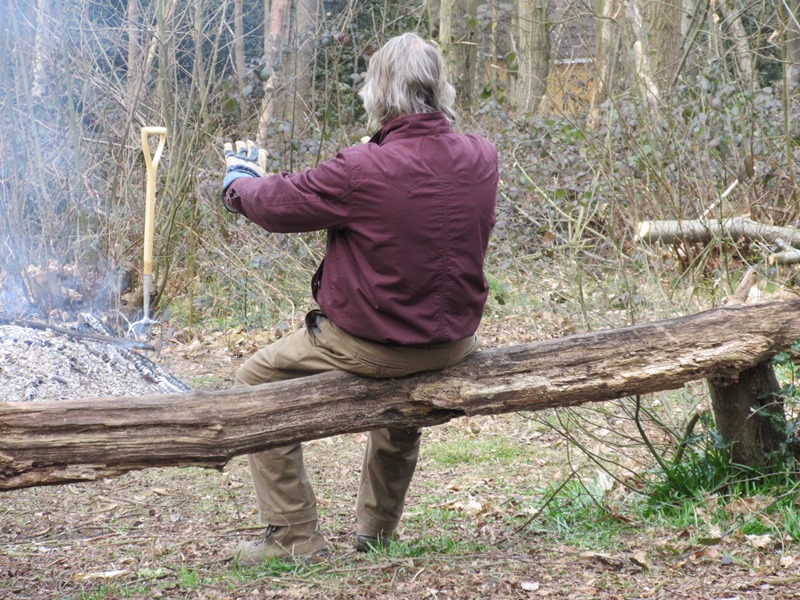 End of task.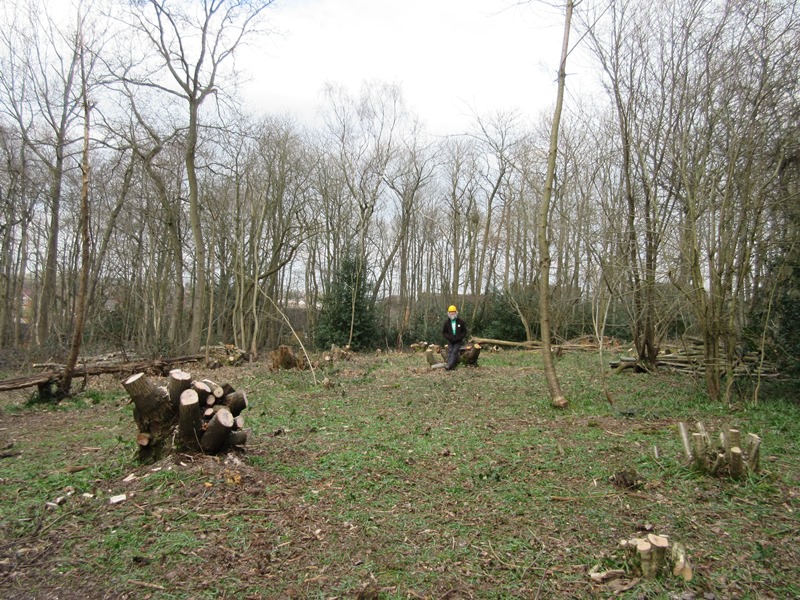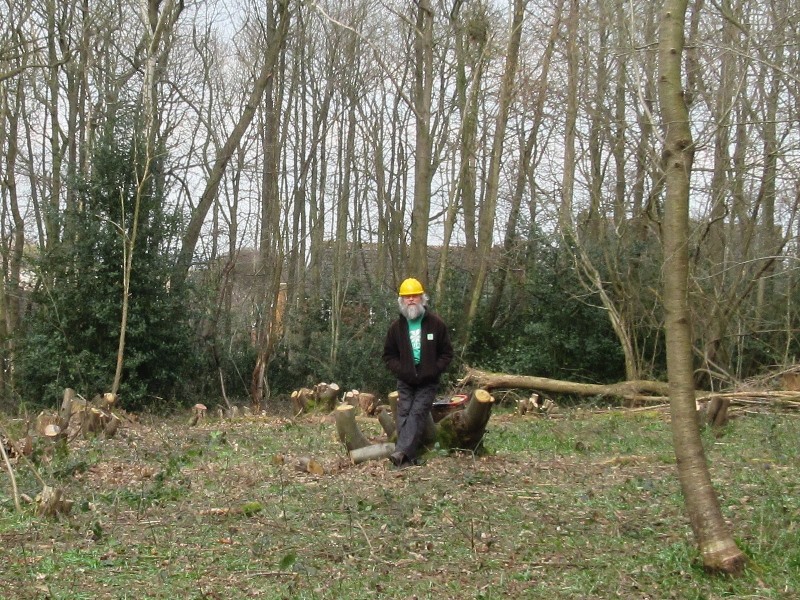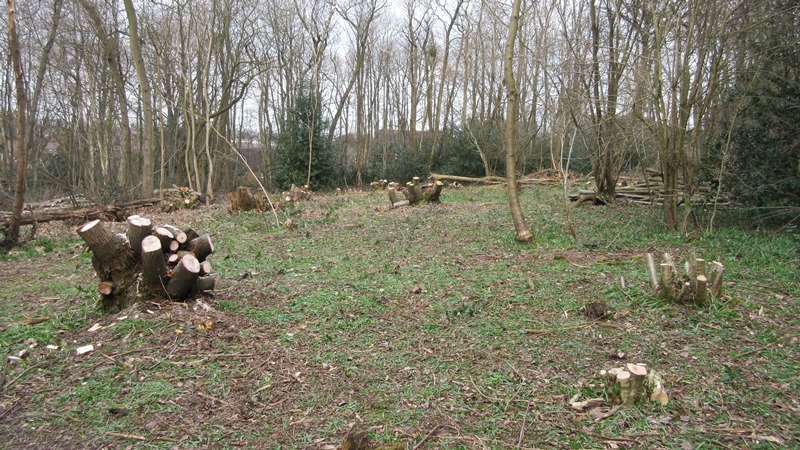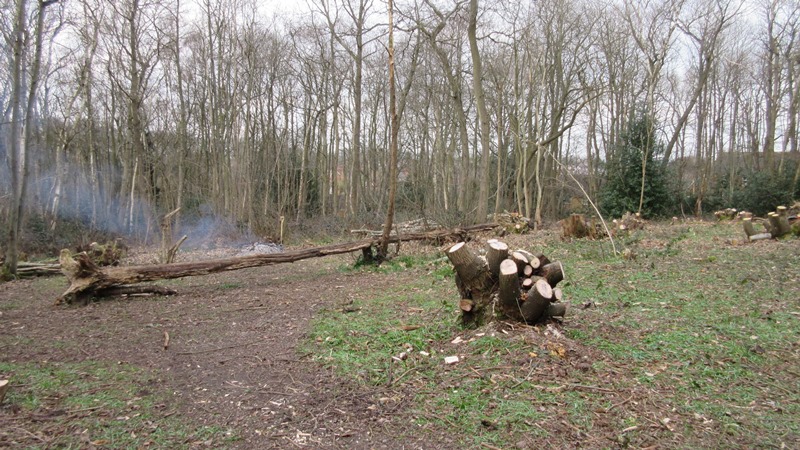 Thursday, 18th May 2018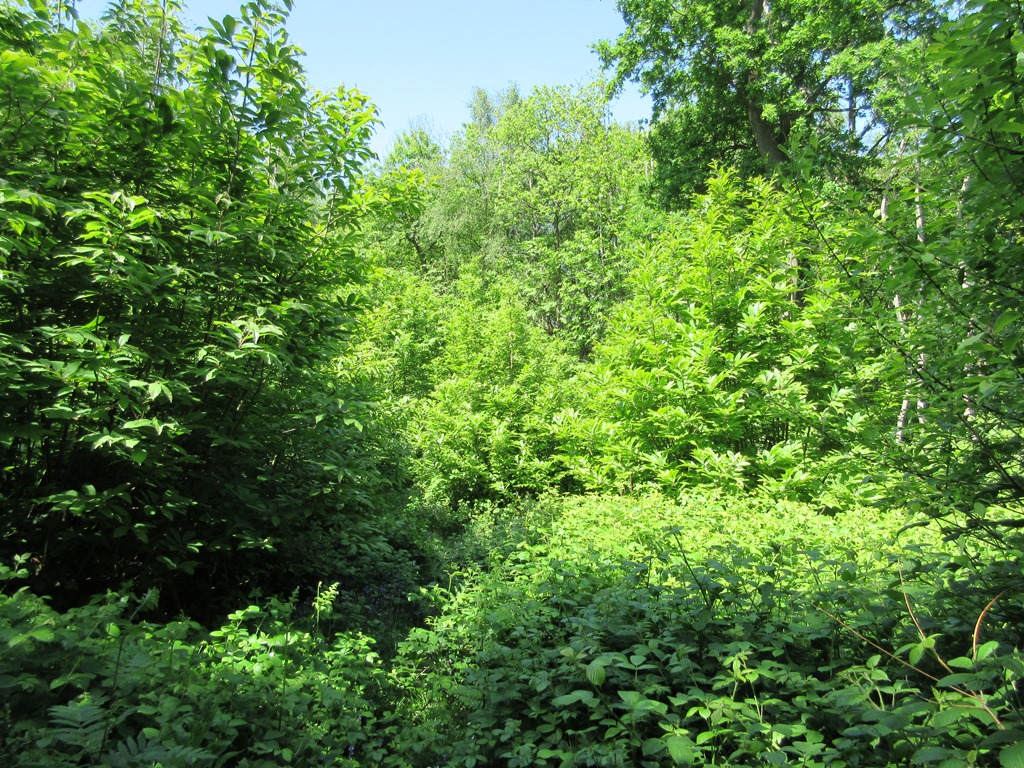 Two years later.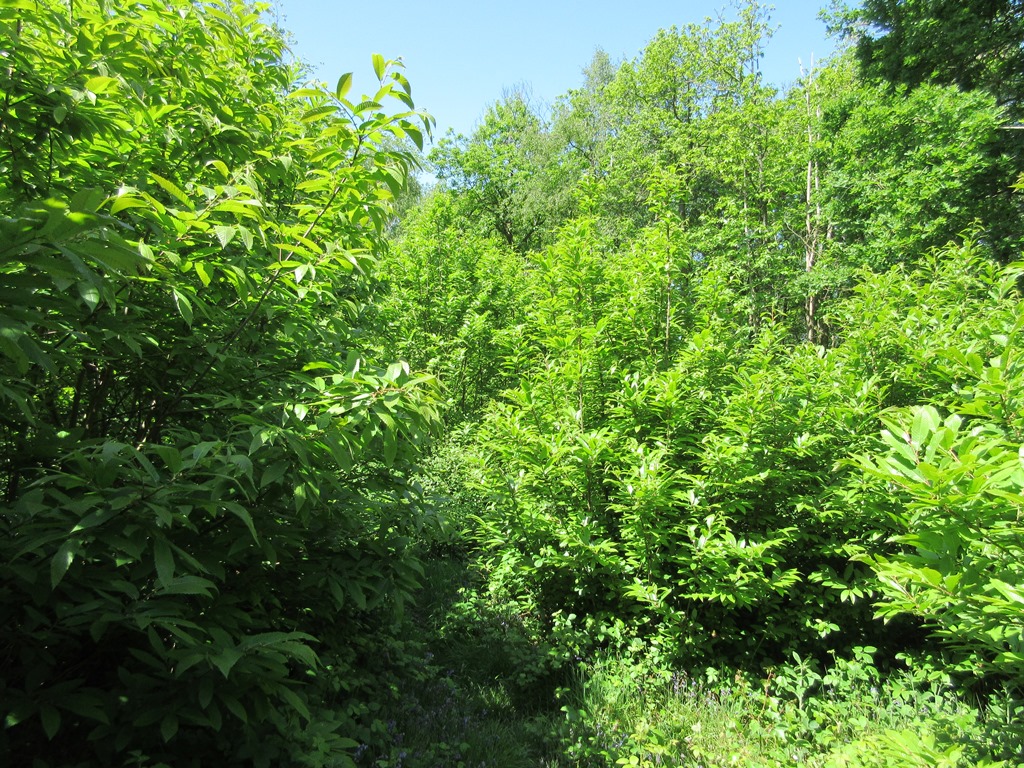 Created: Tuesday, 22nd March 2016
Updated: Thursday, 17th May 2018
Photographs: Alan Stevens