CROW (Conserve Reading on Wednesdays)
Wednesday, 9th July 2014
Fobney Island Wetland Nature Reserve ~ Himalayan balsam clearance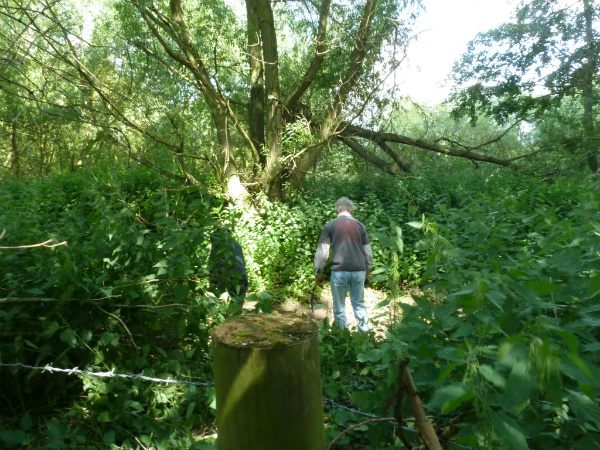 This was our second visit to Fobney this year to clear Himalayan balsam. On our first visit when we had also cleared paths, the balsam was only just showing above the nettles, on this occasion we felt it would be more visible and were not disappointed.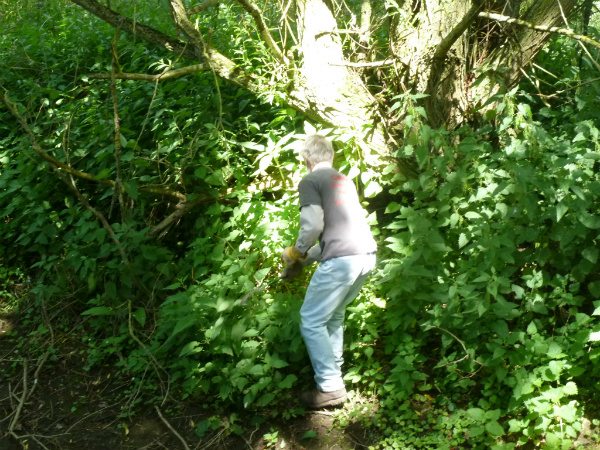 We started the task in the woodland area south of the river having planned a circle route with the intention of returning to the car park via the Island in time for coffee. Unfortunately there was more to be done than anticipated and for one of the few times in the group's history we found ourselves skipping coffee, instead settling for an early lunch.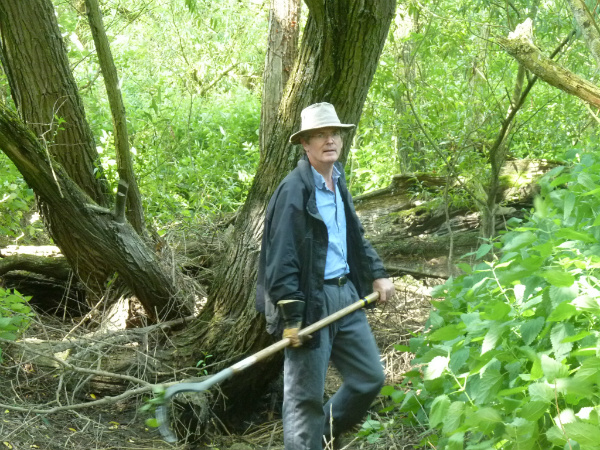 Mike R had apparently heard stories concerning the cunning nature of balsam and was taking no chances.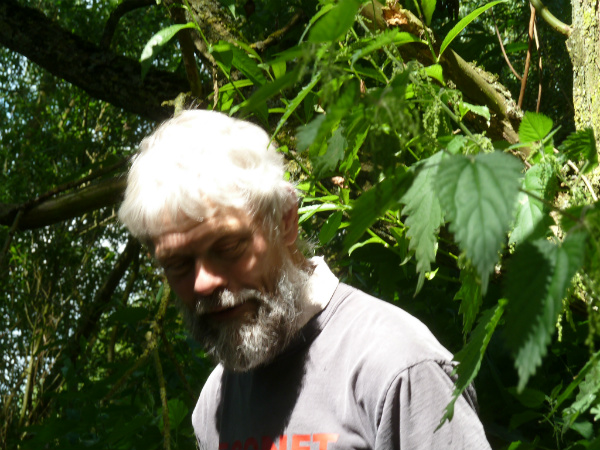 The treasurer had had a late night and was showing signs of dozing off.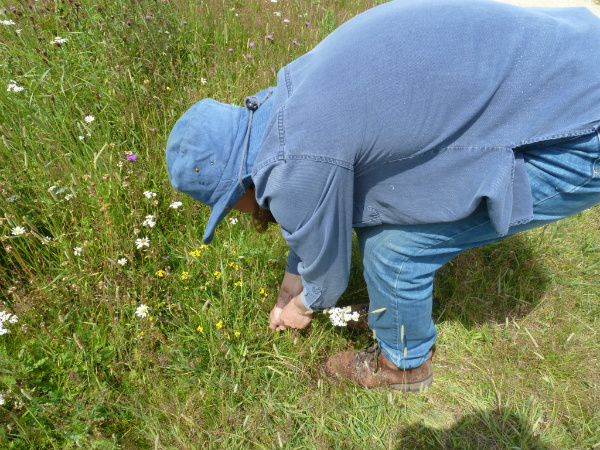 It seems Trish had found an exceedingly small balsam with an exceeding large root system.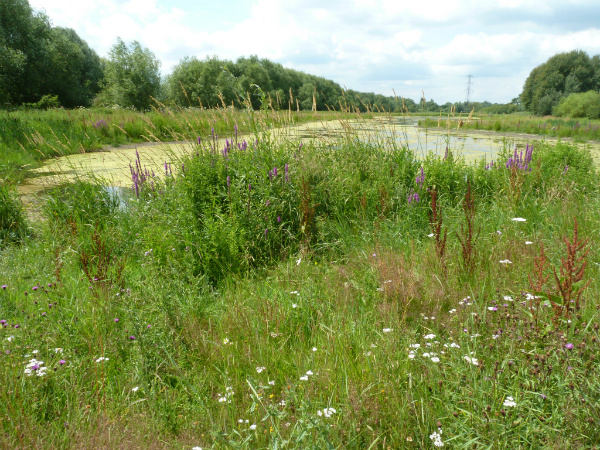 We had lunch on the Island which was looking very lush.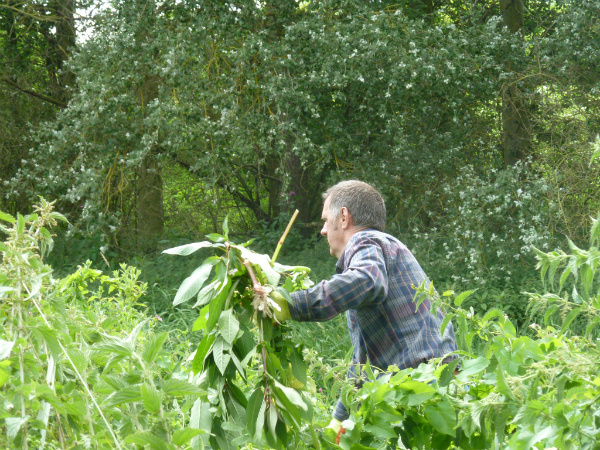 After lunch we started along the canal in the direction of Reading clearing the balsam from the banks, as demonstrated by Chris.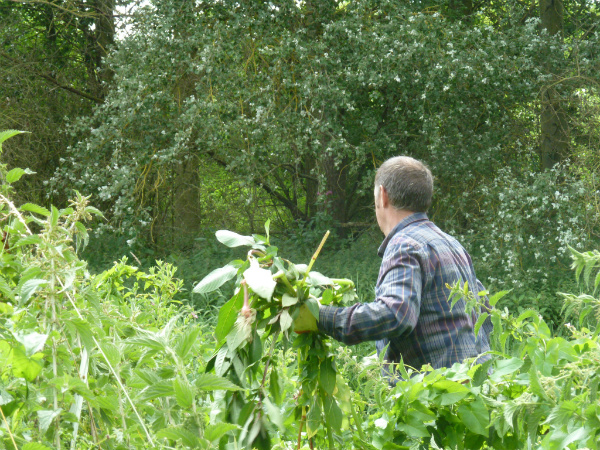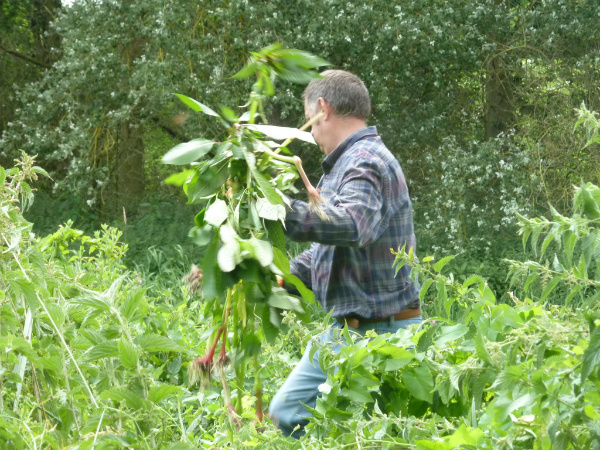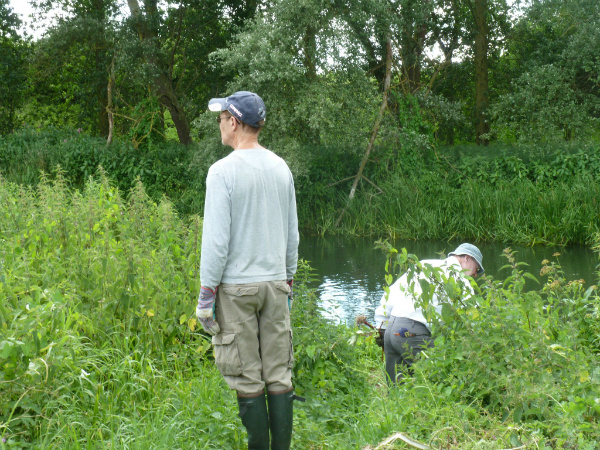 Mike K keeps a lookout presumably from fear of counter attack.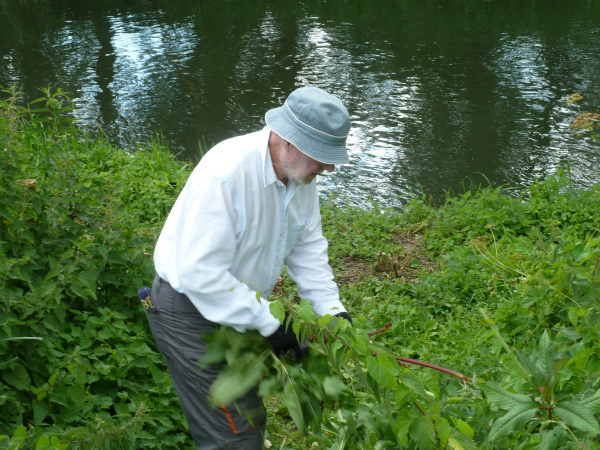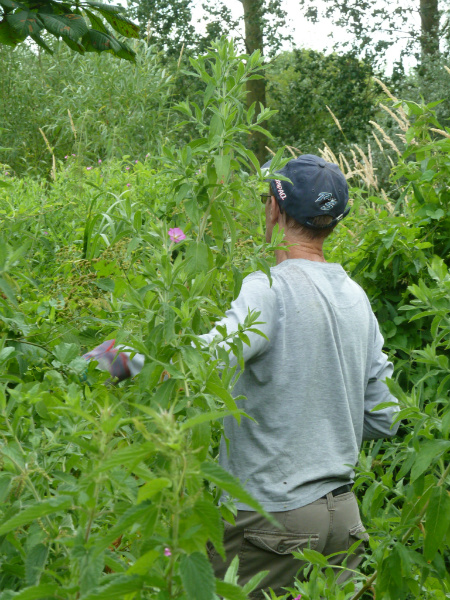 Ah, he's seen one and is going for the kill!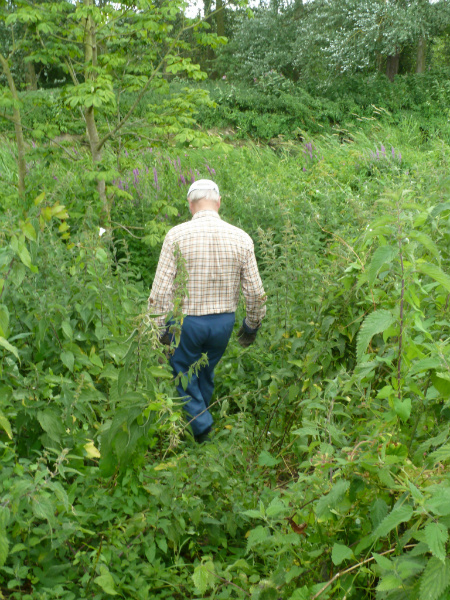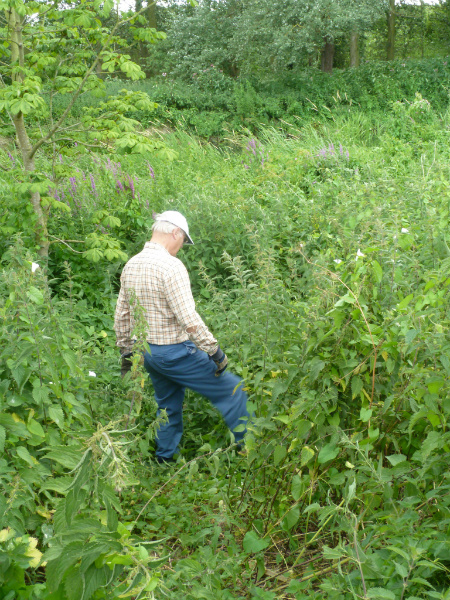 The enemy!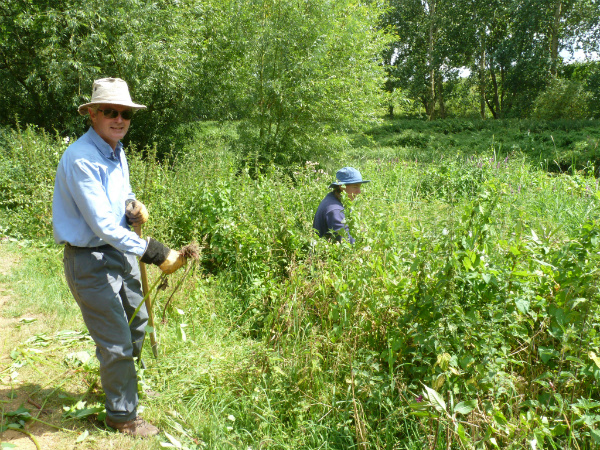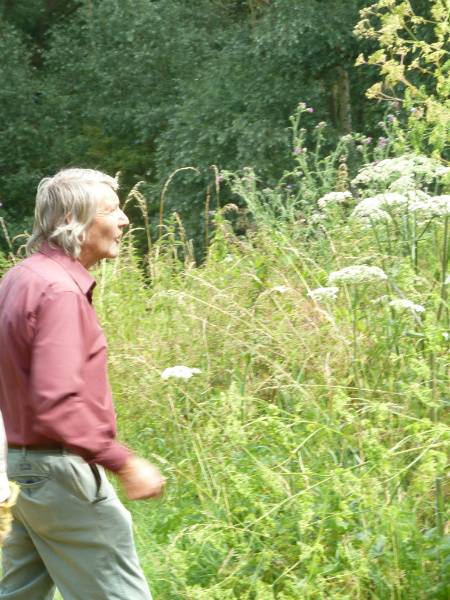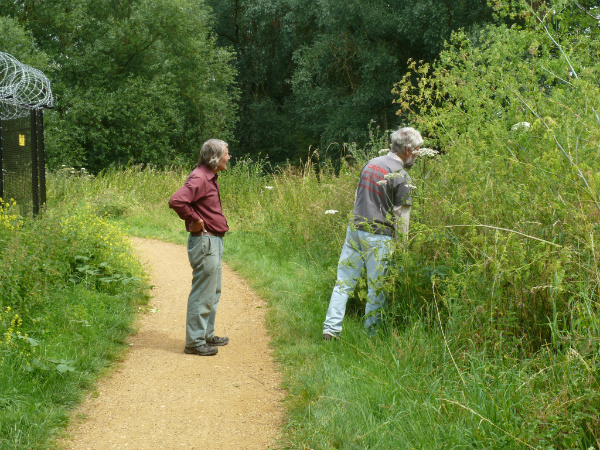 What have they seen? Best not to ask!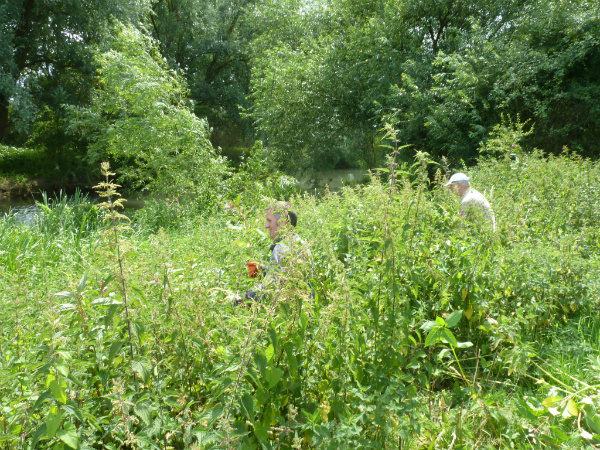 No they're not sitting down and yes they are nettles.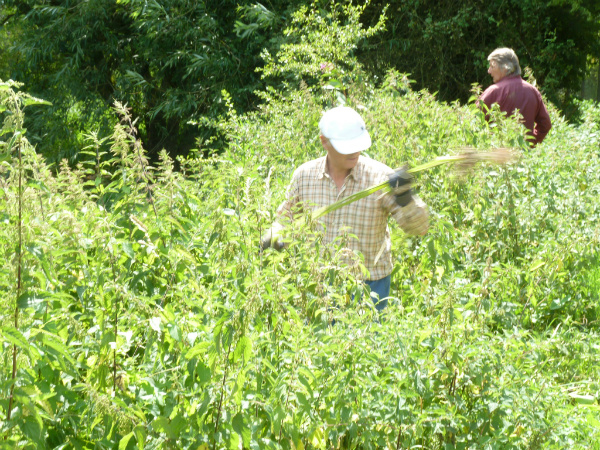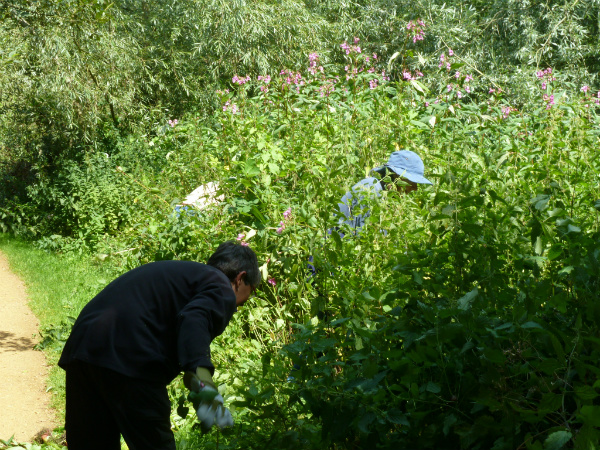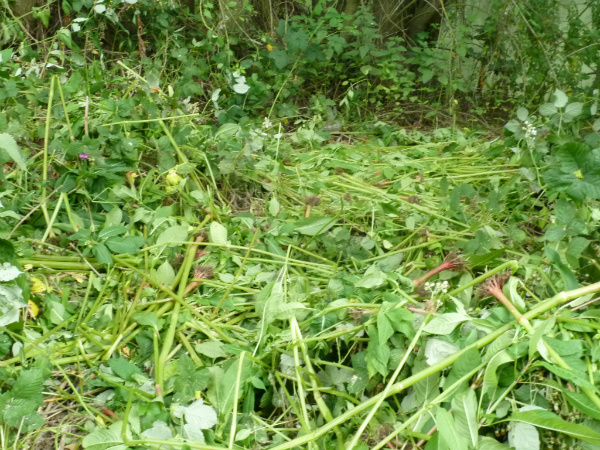 Bashed balsam.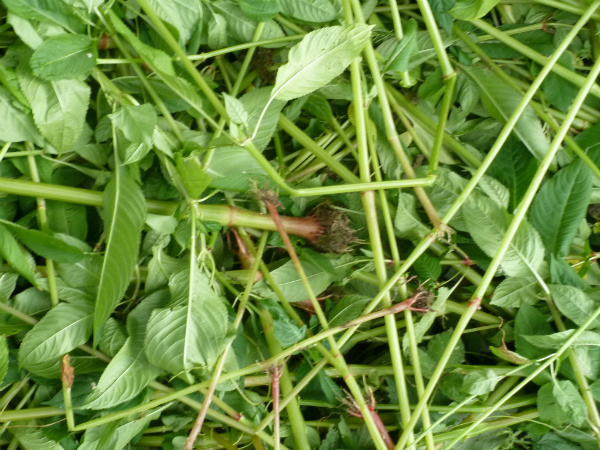 Thanks to everyone who joined us, Barry, Bob, Cathy, Chris, John, Judith, Mary, Mike K, Mike R, Trish and Alan.
While the flowers of balsam are a food source for bees in late summer, it is an invasive non-native species whose vigorous and dense growth can overwhelm the native vegetation in damp places such as river banks, resulting in a lose of diversity.
Created: Wednesday, 9th July 2014
Photographs: Cathy Holwill