CROW (Conserve Reading on Wednesdays)
Wednesday, 28th February 2018
Furze Plat, Emmer Green ~ Coppicing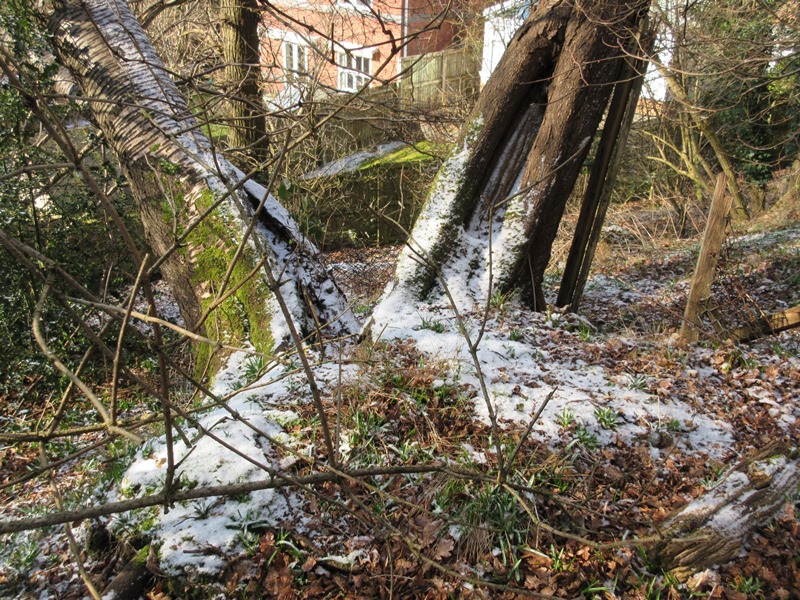 Blue skies and a light covering of snow through which the leaves of the bluebells where pushing greeted the group for a day's coppicing which was to start with the temperature hovering at around -4°C.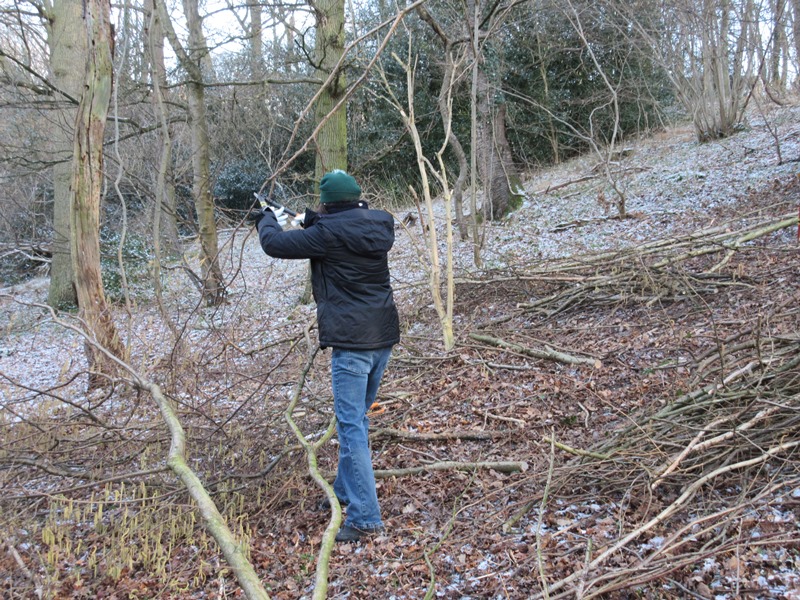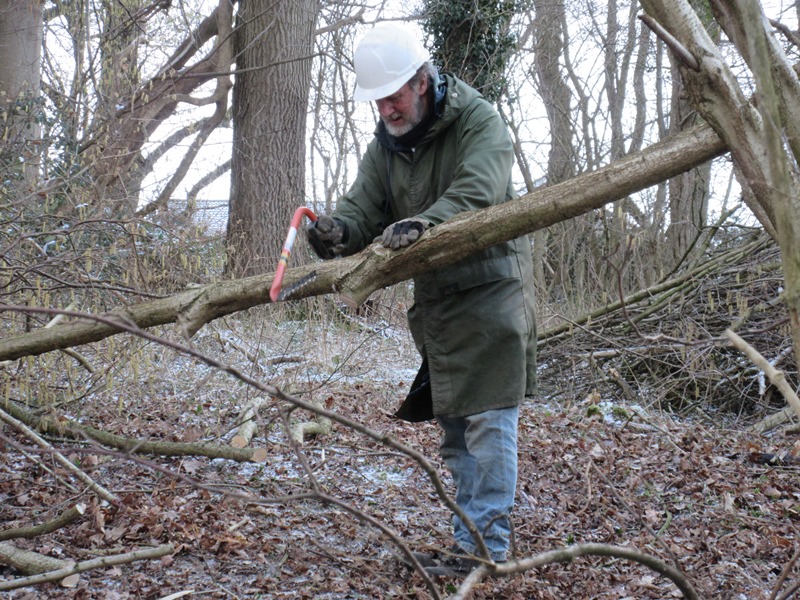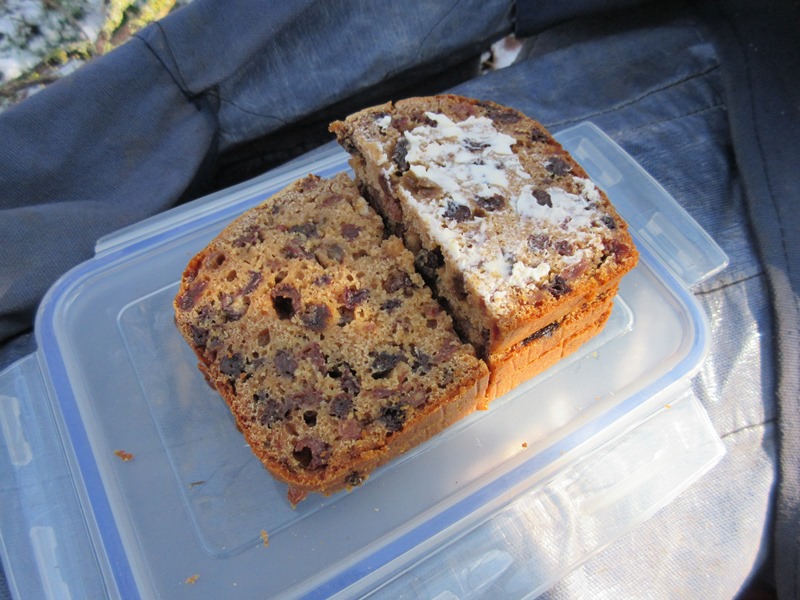 To mark St David's Day the following day, Bob kindly brought along bara brith for coffee made by his own fair hand and very tasty it was too!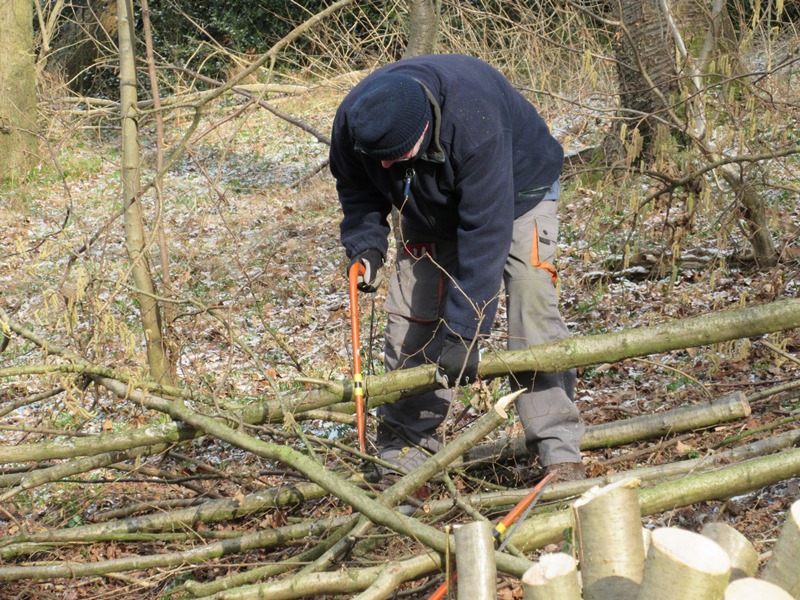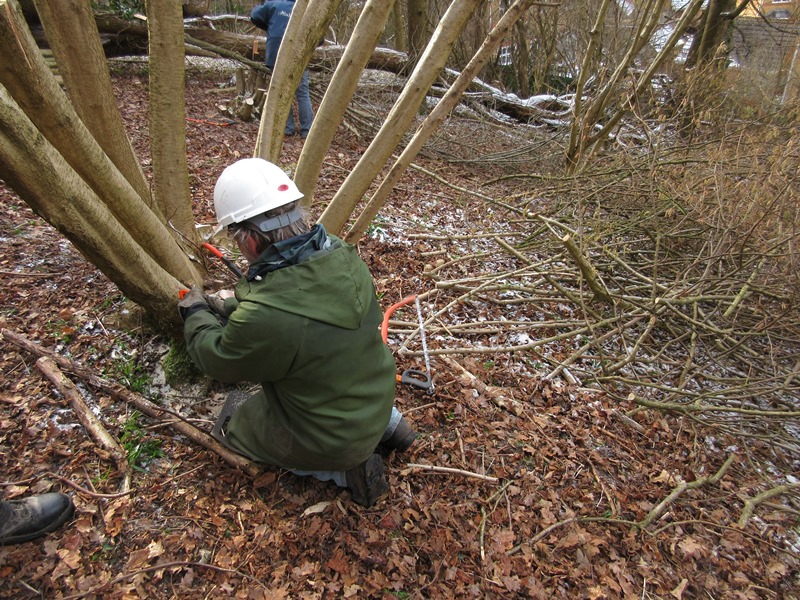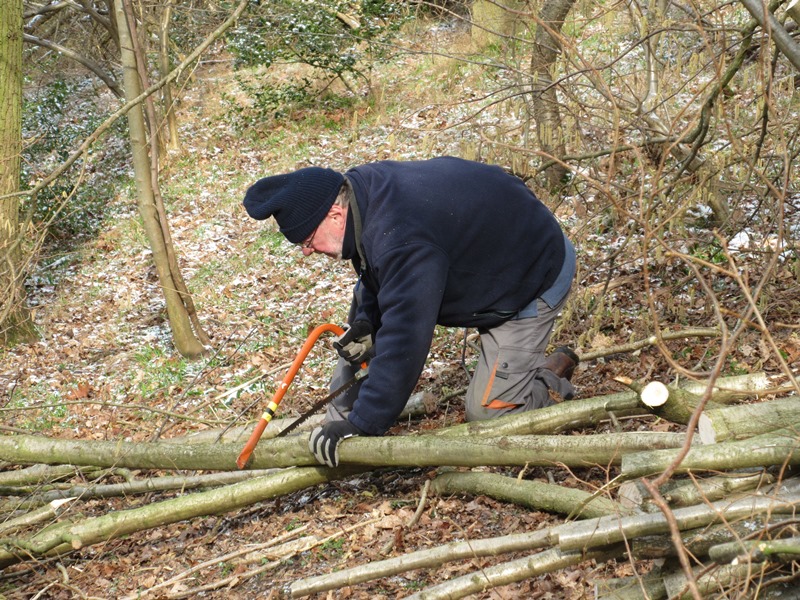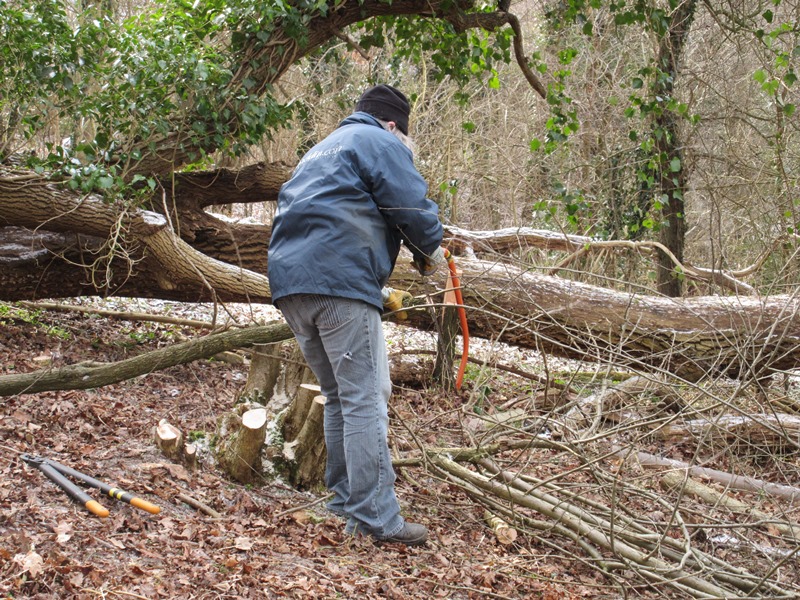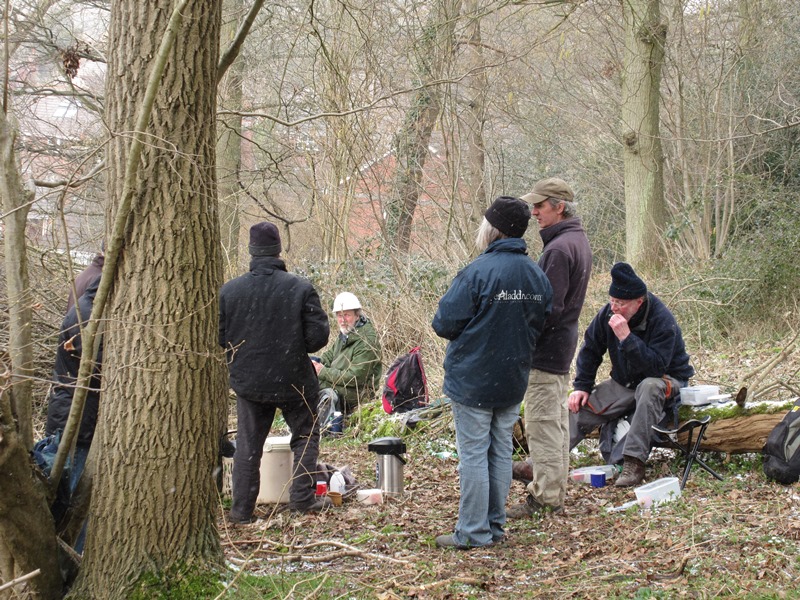 Lunch saw the arrival of the first of the day's snow flurries.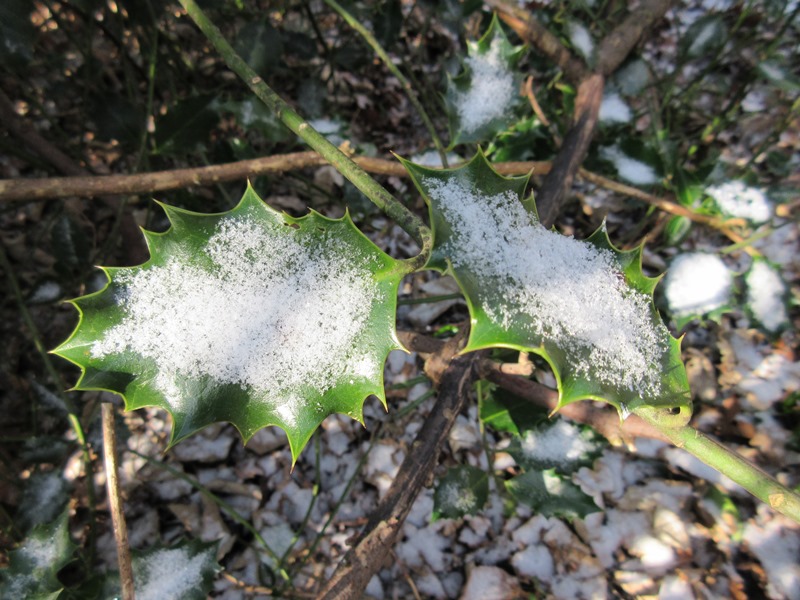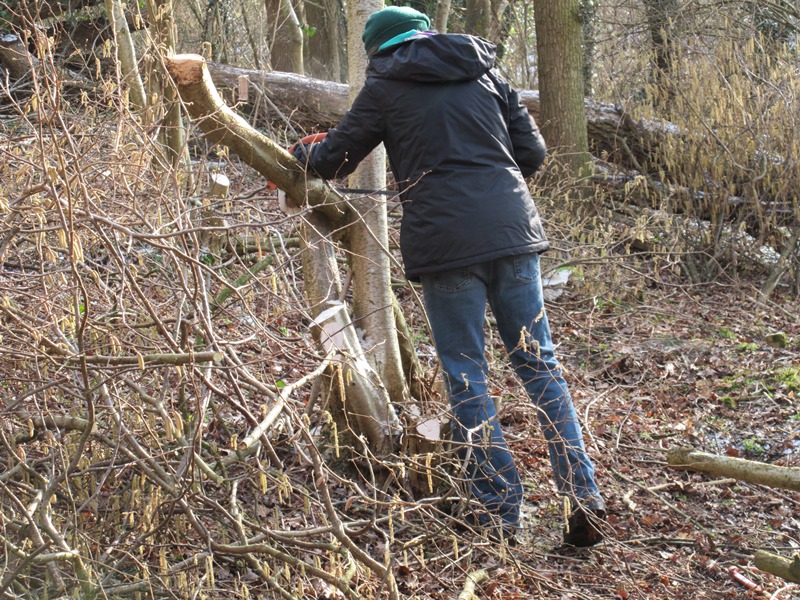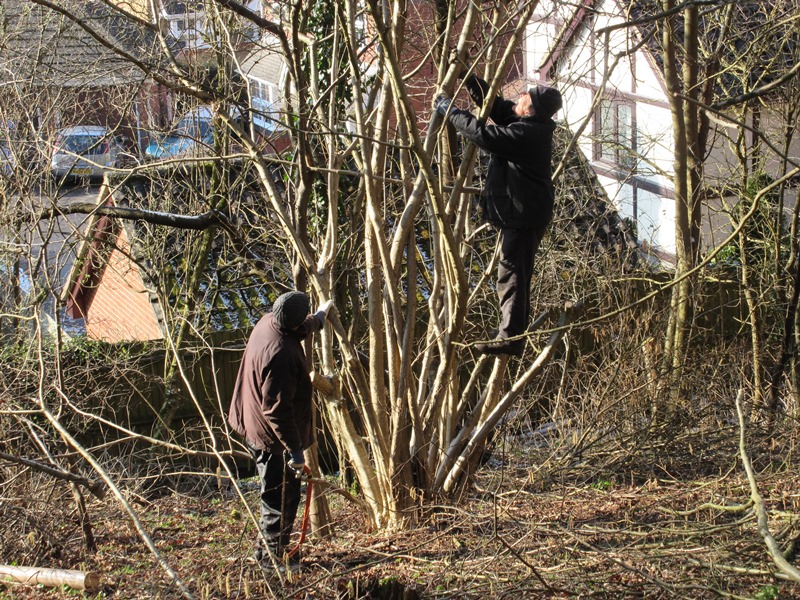 A conundrum, how best to coppice this tangled hazel stool whilst retaining some stems for layering, .....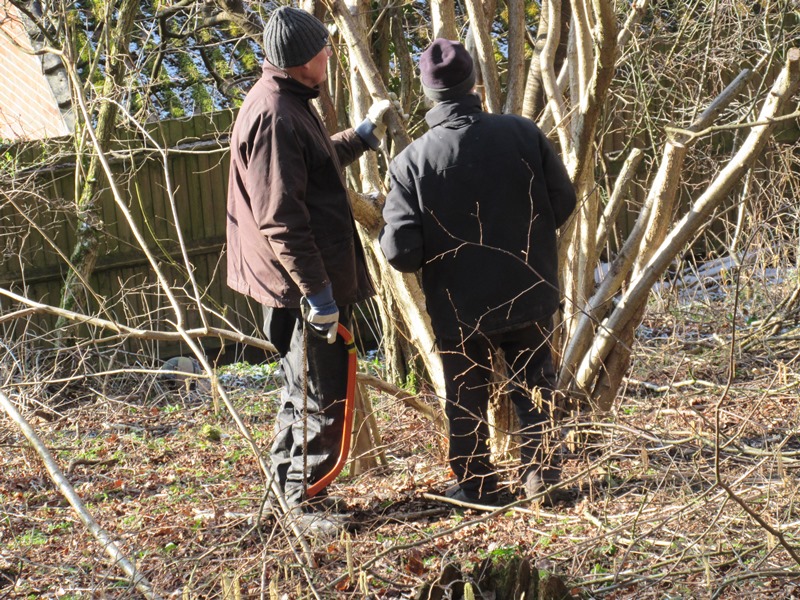 ..... a start was made but the complete solution was left for another visit.
Created: Saturday, 3rd March 2018
Photographs: Alan Stevens