CROW (Conserve Reading on Wednesdays)
Wednesday, 10th January 2018
Kings Meadow ~ Willow harvest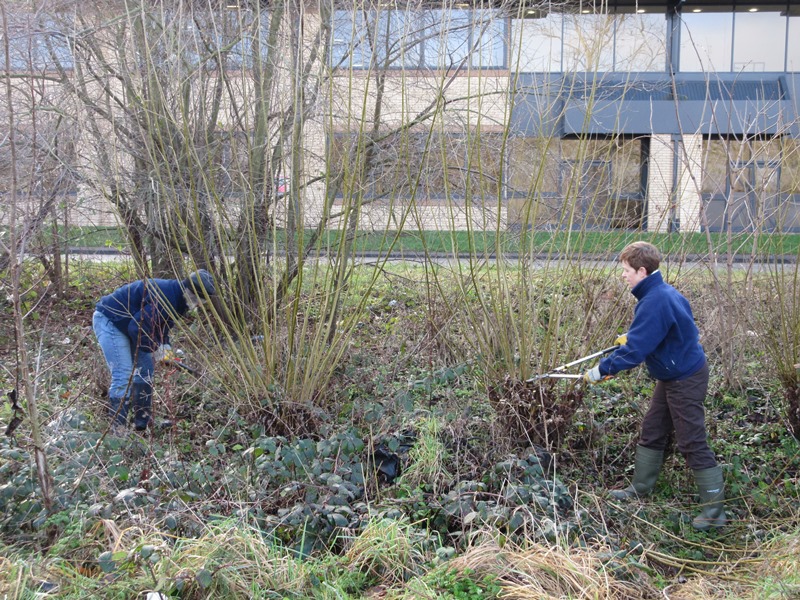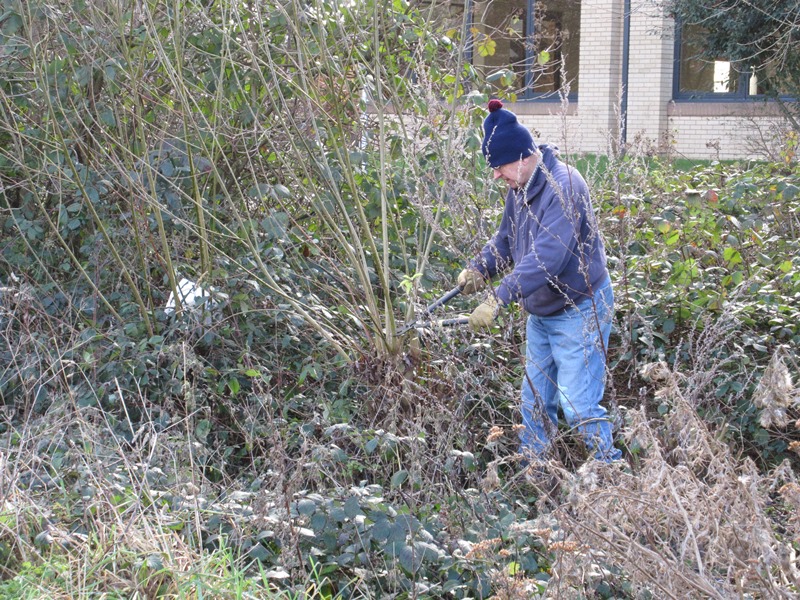 At the start of the task we were joined by Sam from That's tv Thames Valley filming the group, a short extract from which was broadcast that evening.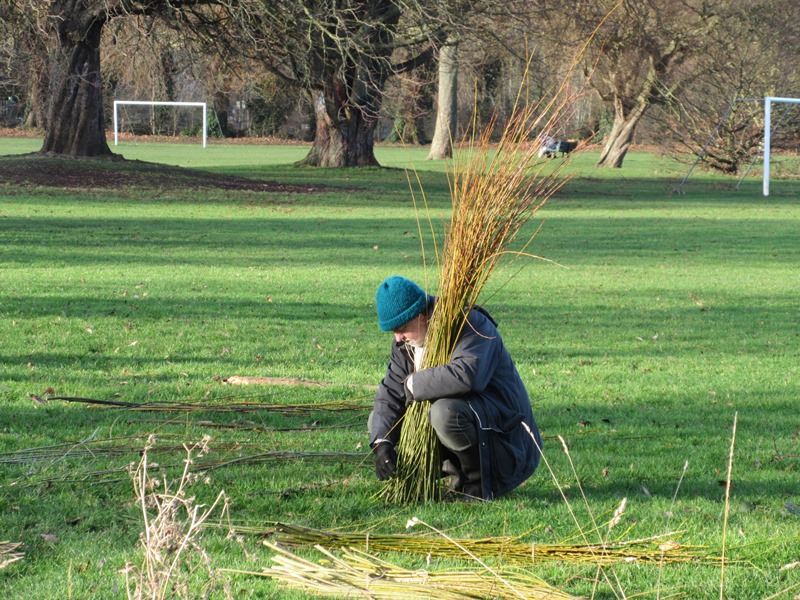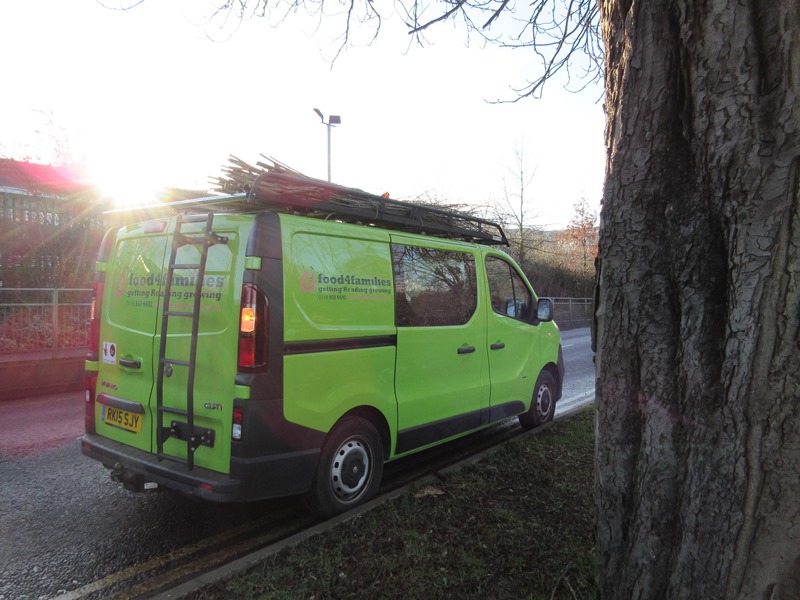 The willow was for a variety of uses including weaving and plant supports, some going to the RISC roof garden and Food for Families.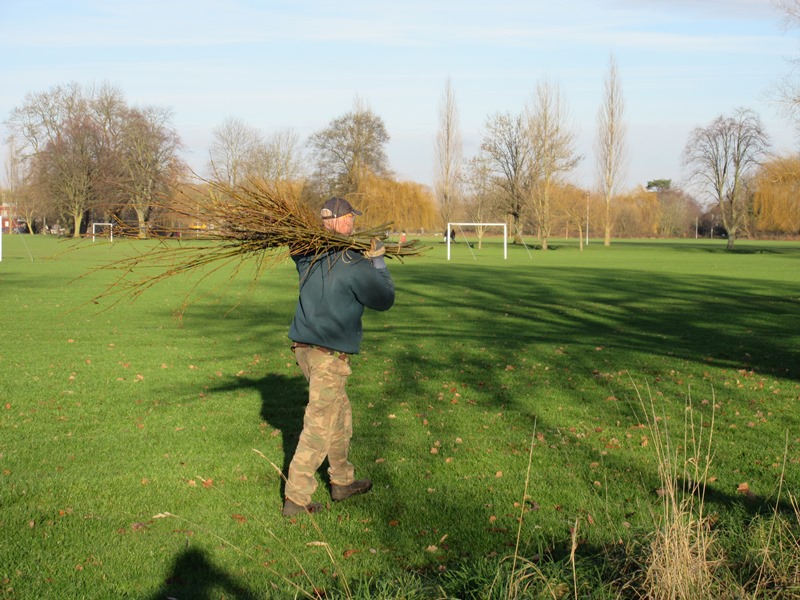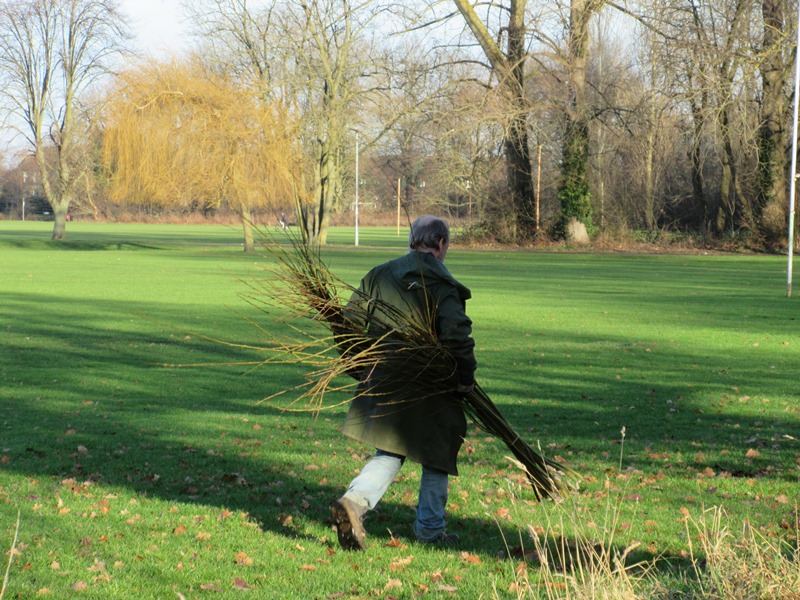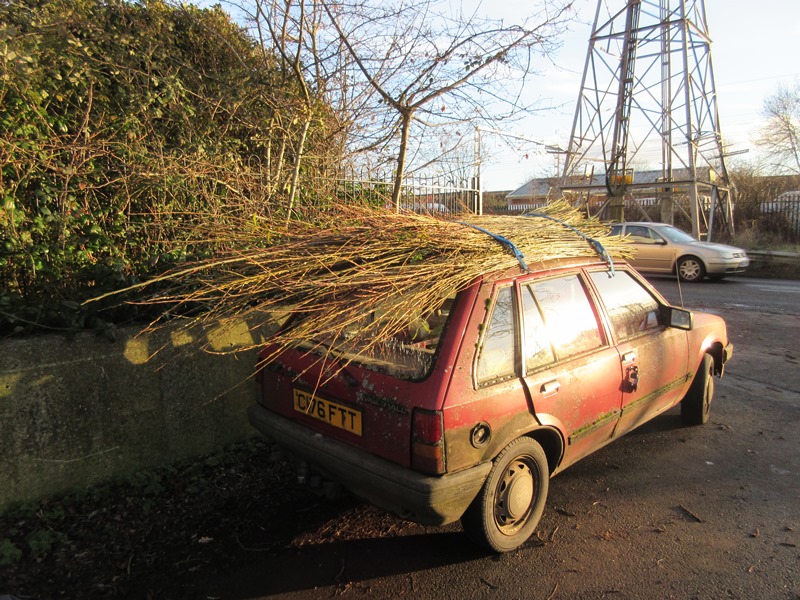 This was the last occasion we will be seeing Trish's Nova which is being retired, .....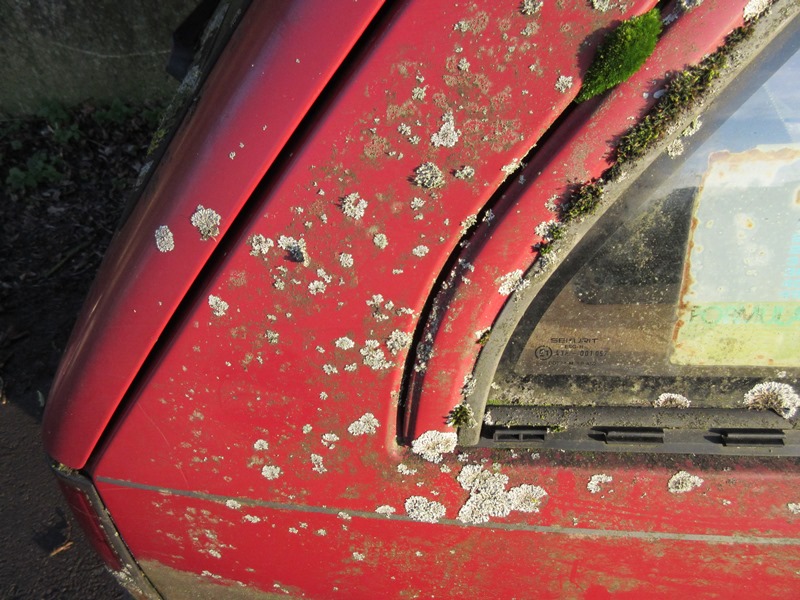 ..... the car has not only provided transport for willow but a home for various lichens, around twenty types at last count.
Created: Saturday, 13th January 2018
Photographs: Alan Stevens