CROW (Conserve Reading on Wednesdays)
Winter 2011/2012
Kings Meadow ~ Willow harvest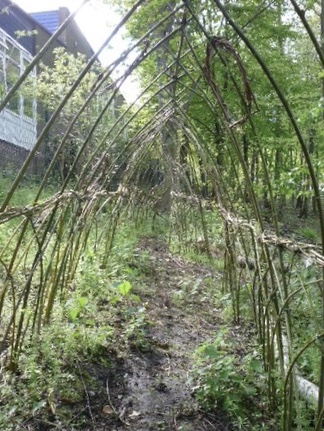 Each year willow from the Kings Meadow willow beds adja to Napier Road is harvested as part of the ongoing management of the beds. The willow is used for weaving, plant supports, tunnels, etc. Among the recipients of willow from this year's harvest have been the Florian Gardens Community Allotment at Southcote, Chesham Bois CE Combined School and The Village Montessori Nursery School at Bradfield Southend.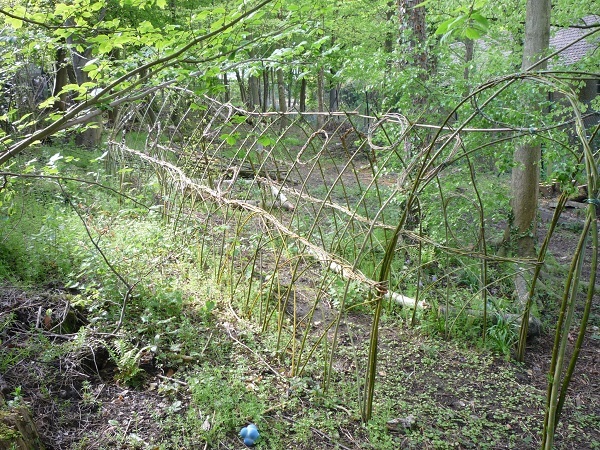 At Chesham Bois School they have created a Jubilee tunnel, a feature of the school's Woodland Improvement project. Sue Grice, the Project's Coordinator for the school's PTA, wrote "All the children had such fun creating the tunnel and it will be a fabulous play feature in our woodland."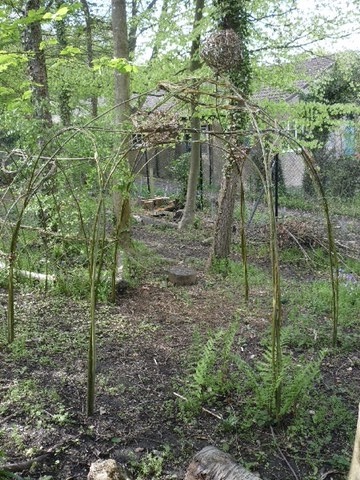 The 'Jubilee Crown' end of the [Chesham Bois] tunnel "at the end of a very busy day of planting and tying".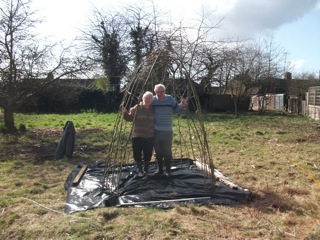 At The Village Montessori Nursery School, The Conservation Volunteers used the willow to repair an existing tunnel, while the Florian Gardens Community Allotment have created two arbours (photo's above and below).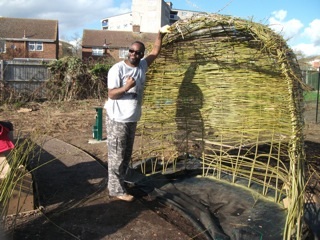 Our thanks to Chesham Bois School and Food4Families for sharing these photo's with us.