CROW (Conserve Reading on Wednesdays)
Wednesday, 1st February 2017
Lavell's Lake, Hurst ~ Hedgelaying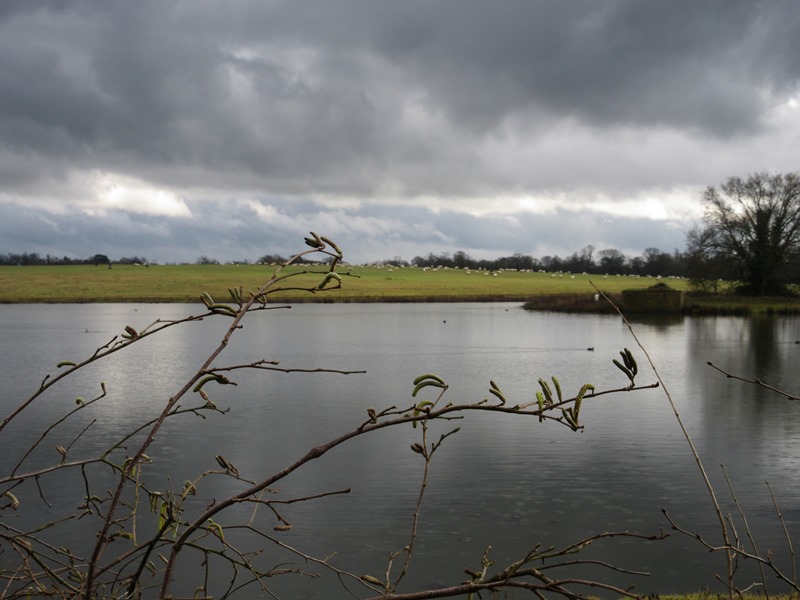 Once the morning rain had cleared the remainder of the day was dry although the sky was often threatening when we returned to resume laying the hedge next to Lea Farm Lake, very different to our last visit in November when there had been blue sky and frost.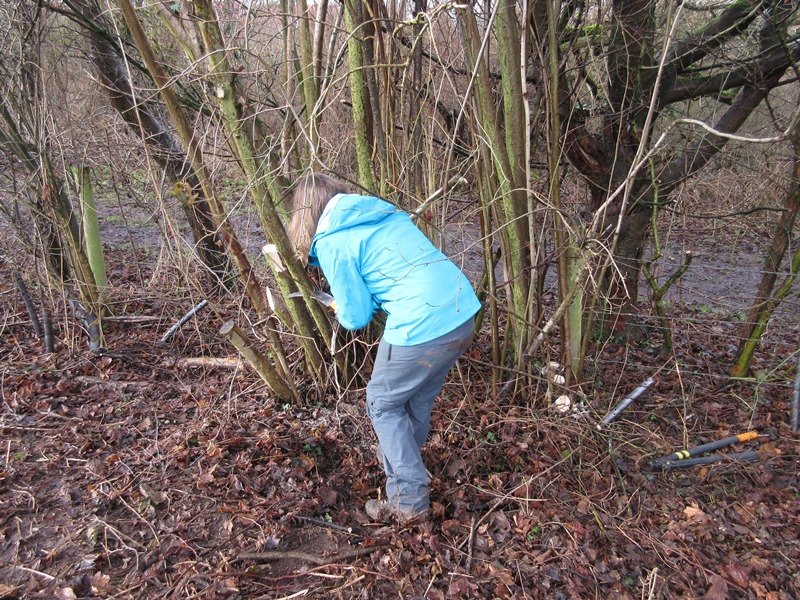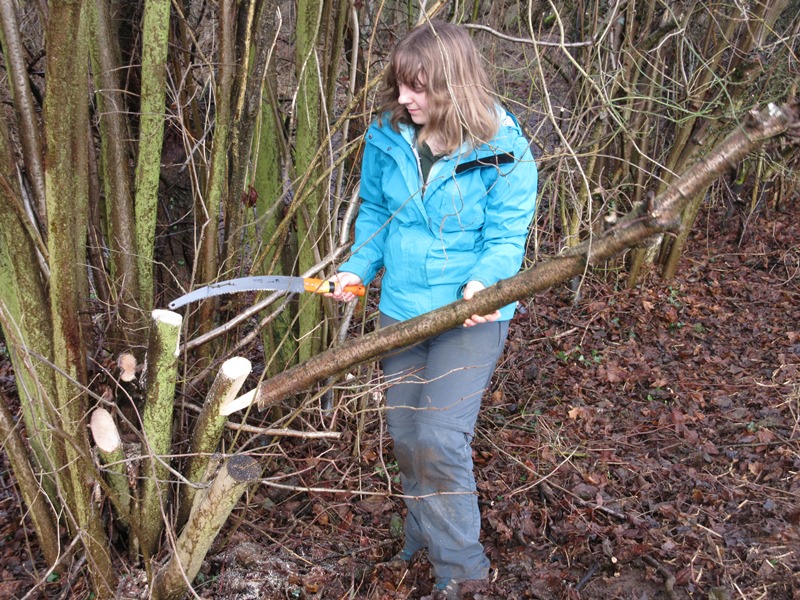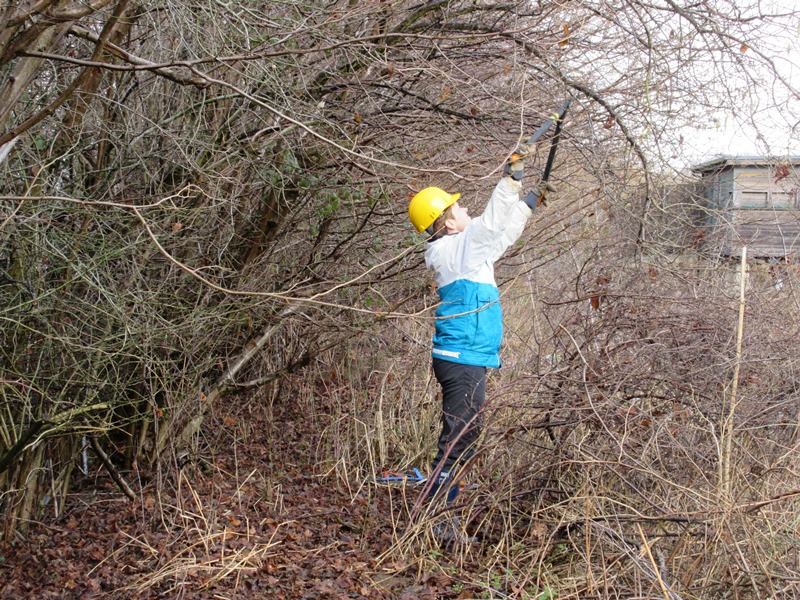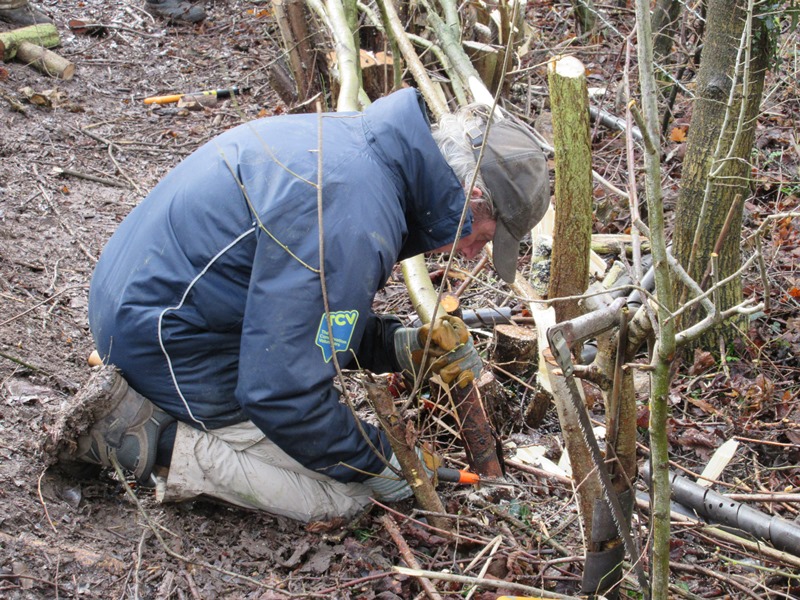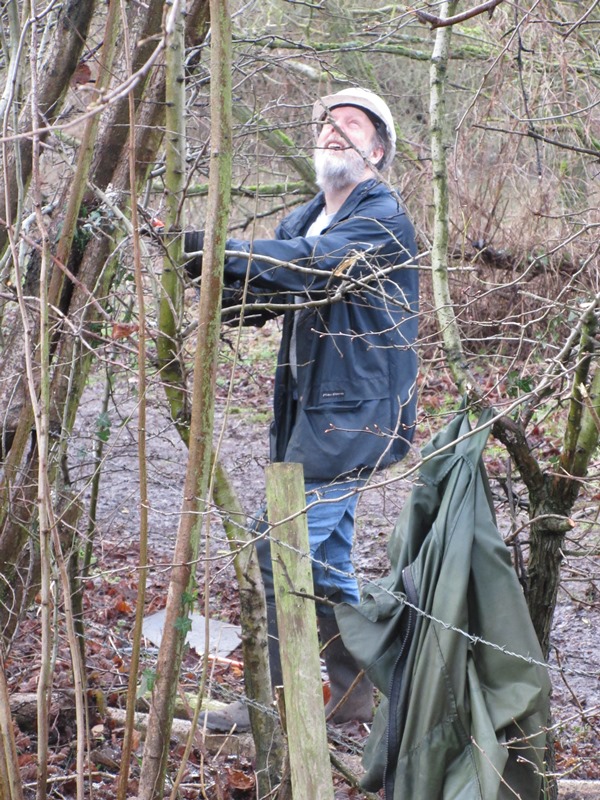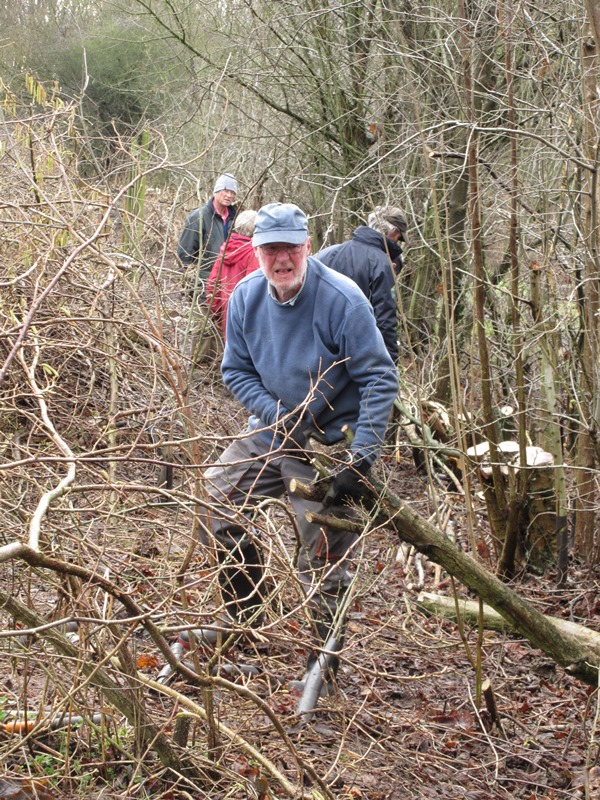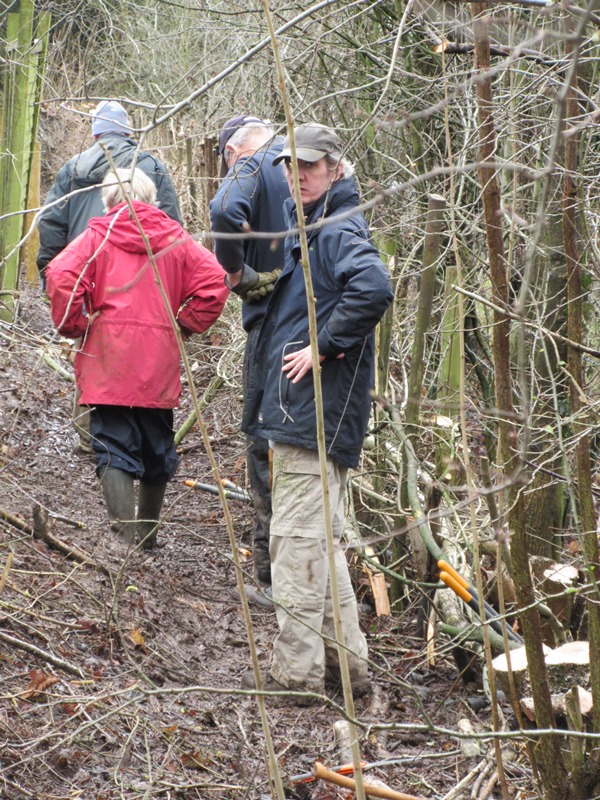 Lunch!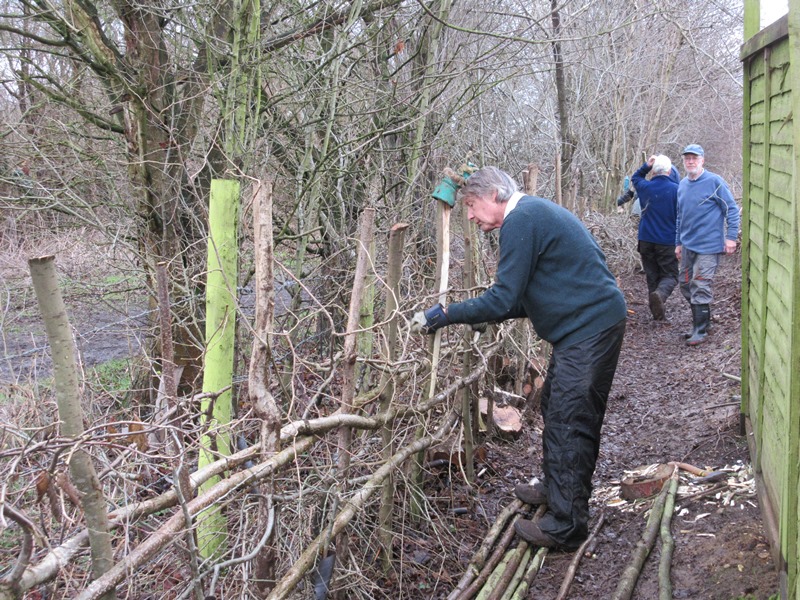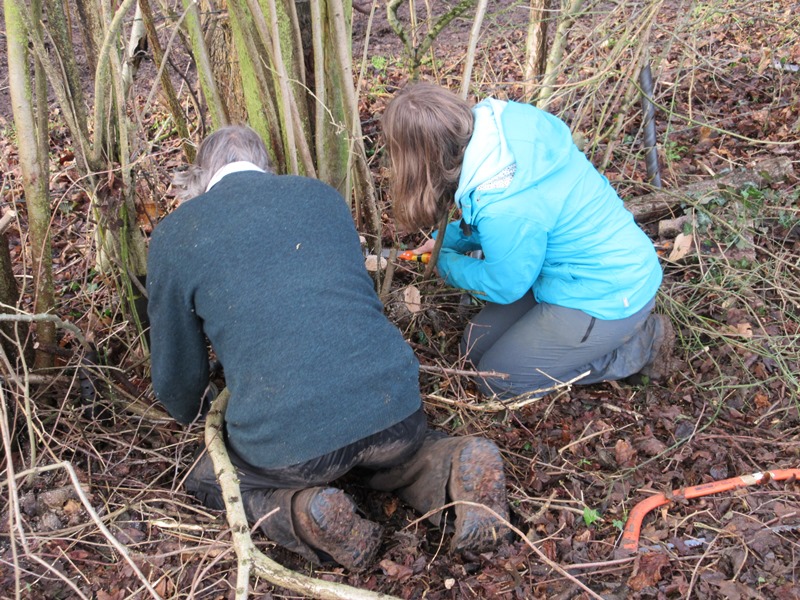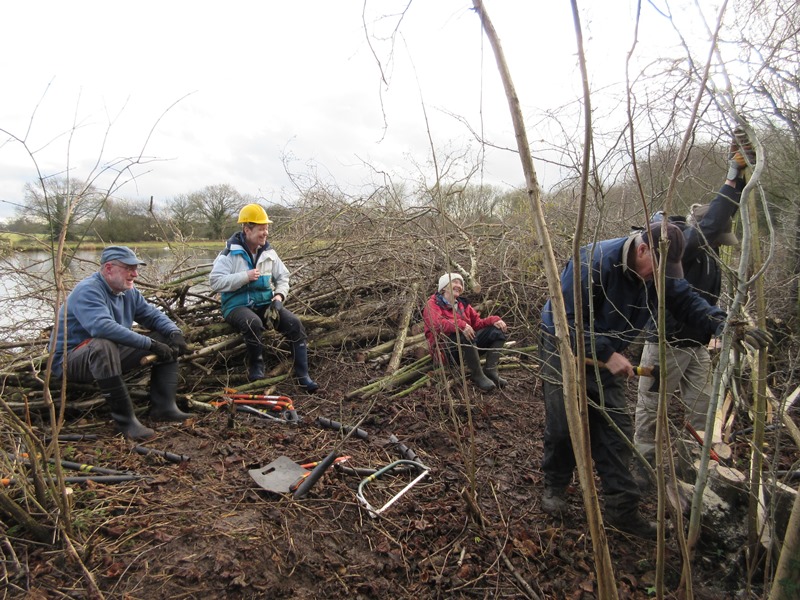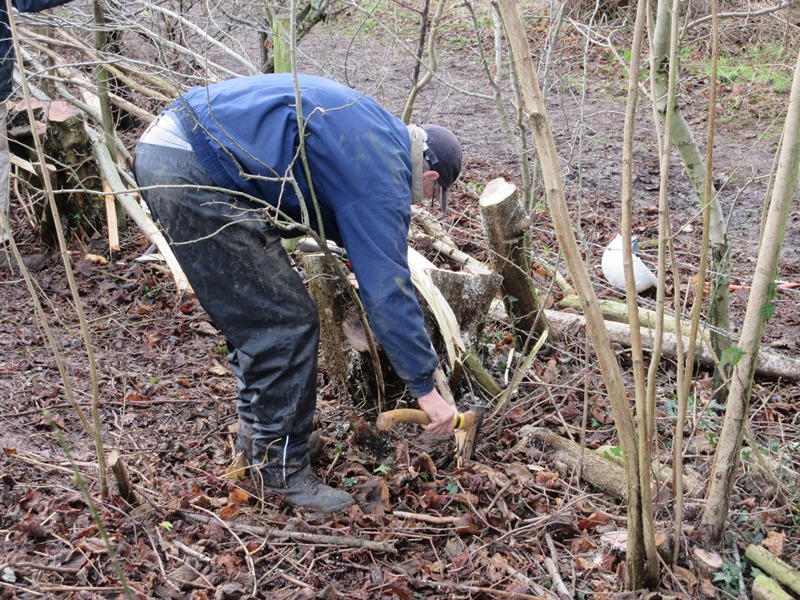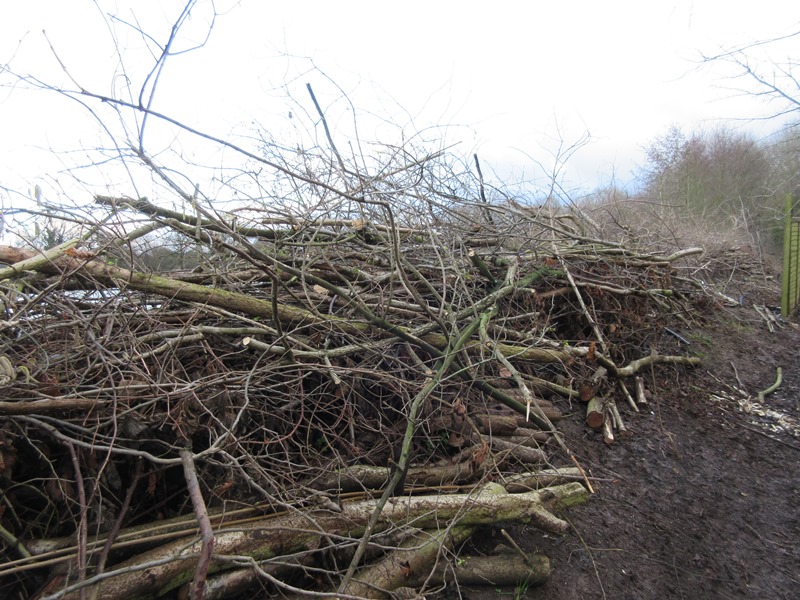 The waste material was stacked at the top of the bank between the hedge and the lake, primarily to screen the lake from the footpath next to the hedge so that users of the path will not disturb the lake's bird population.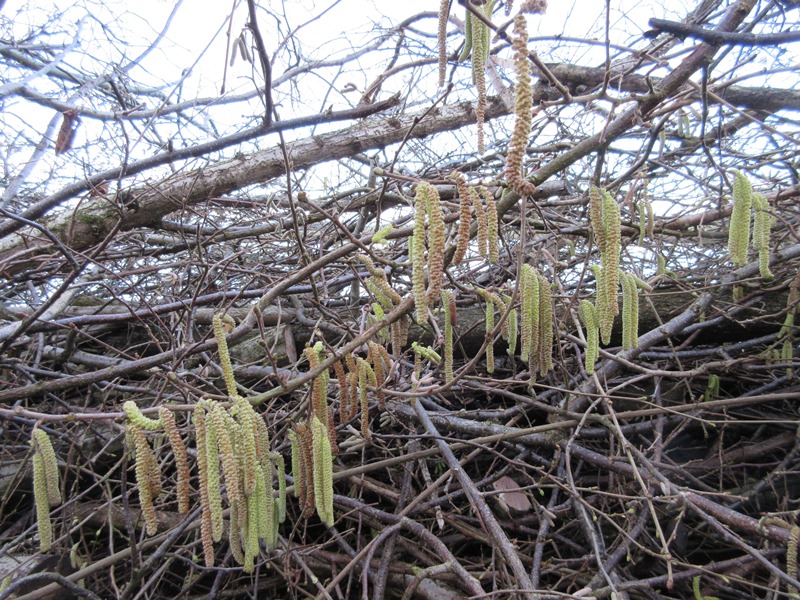 The waste included some early signs of spring.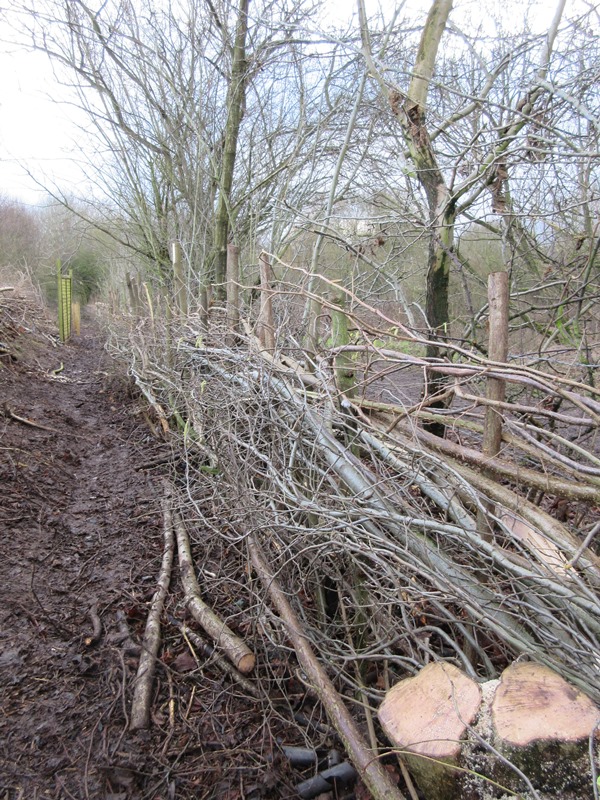 Work in progress .....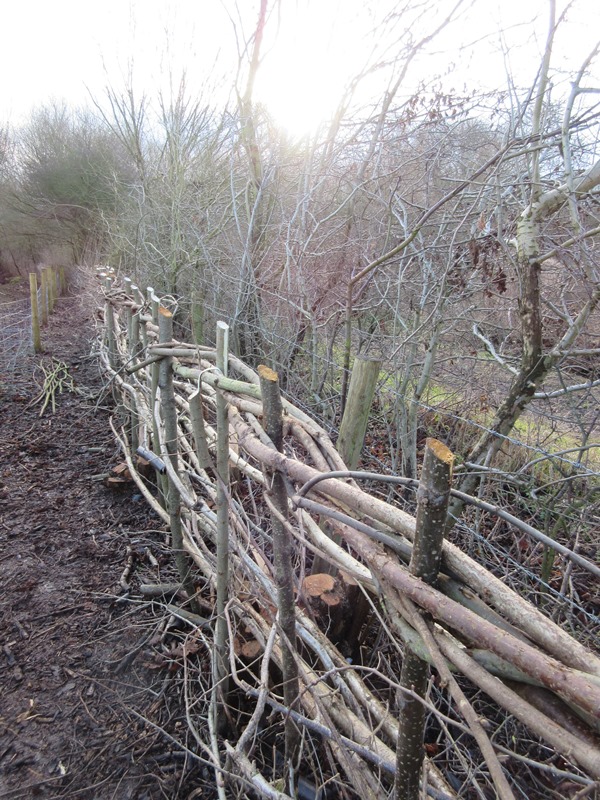 ..... but much of the hedge was now complete.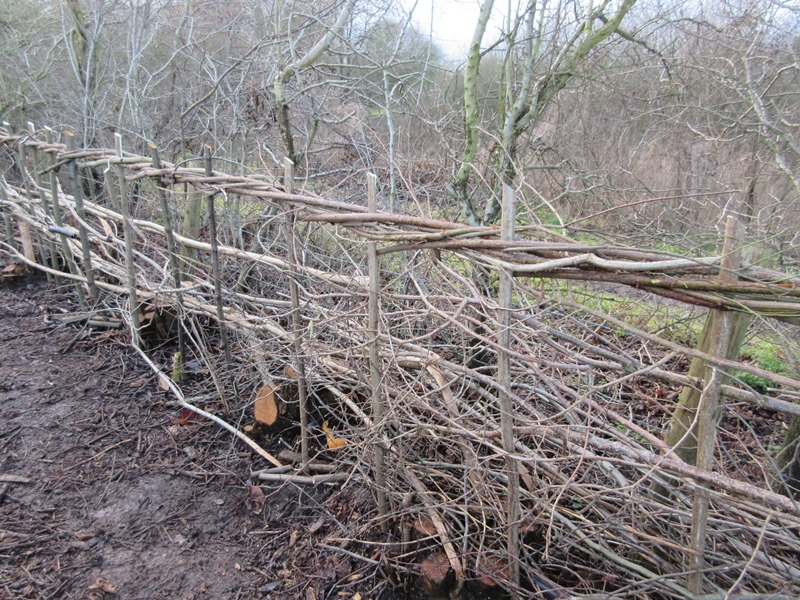 We hope to return once more this winter to finish laying the hedge as far as the entrance to the site's bird hide.
Created: Saturday, 4th February 2017
Photographs: Alan Stevens