CROW (Conserve Reading on Wednesdays)
Wednesday, 9th May 2018
Lavell's Lake, Hurst ~ Hedgelaying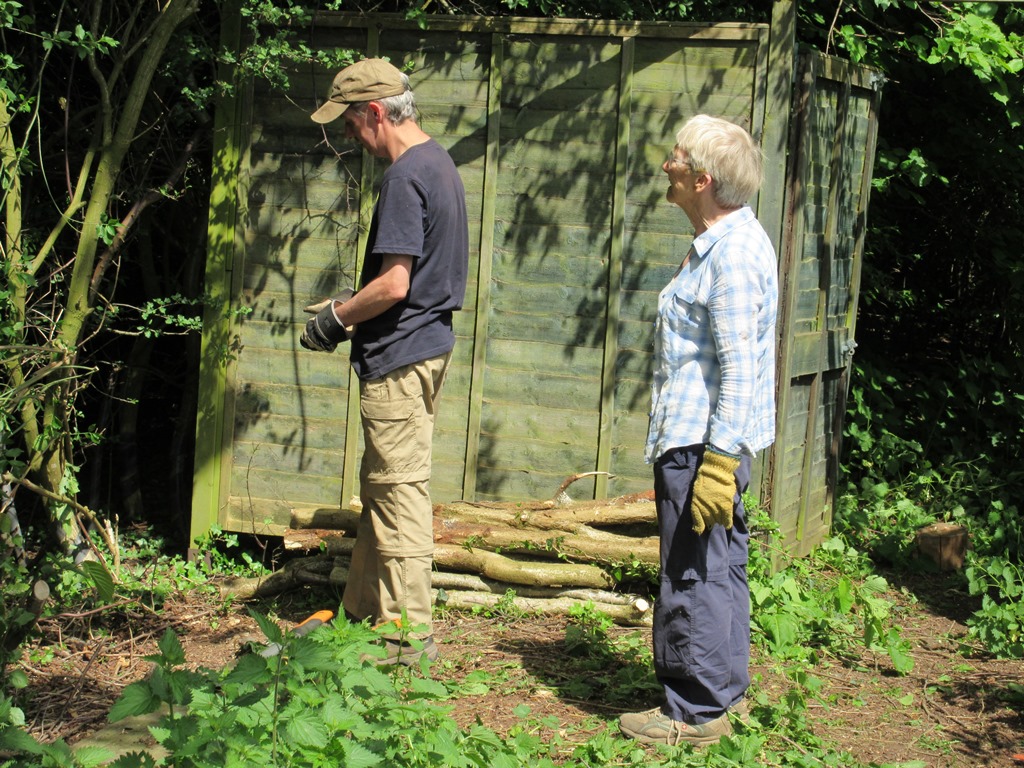 A much delayed task originally planned for the start of April when the site was inaccessible because of flooding, we finally returned on a gloriously sunny day primarily to complete the staking and binding of the last section of hedge we had laid during the winter.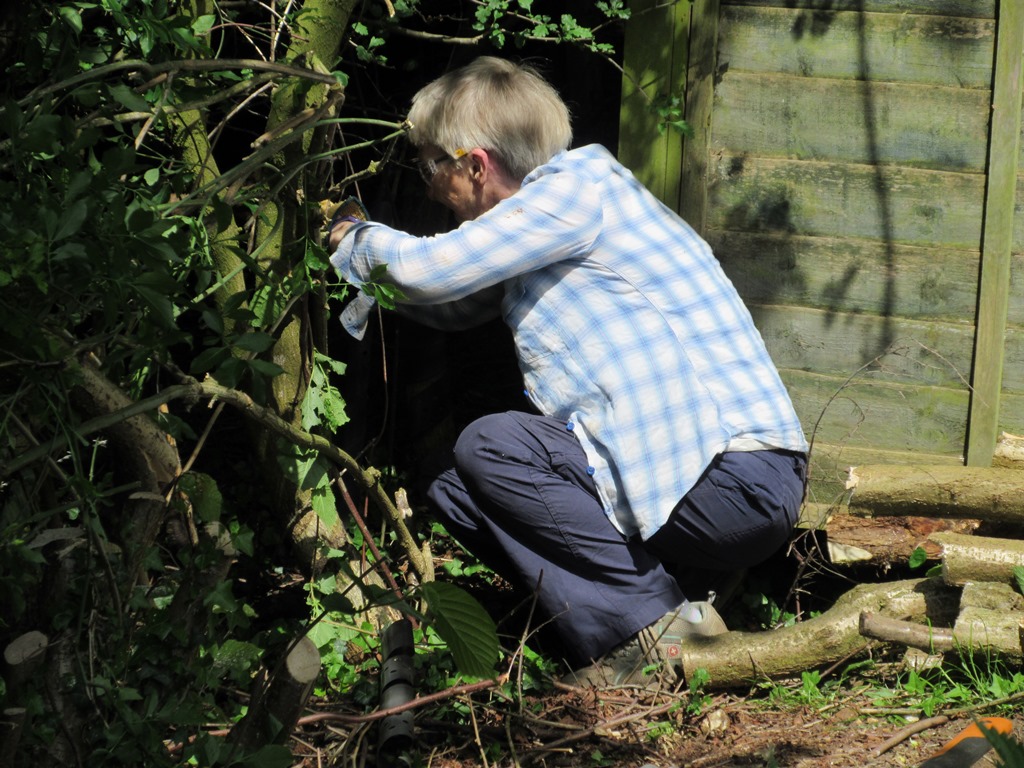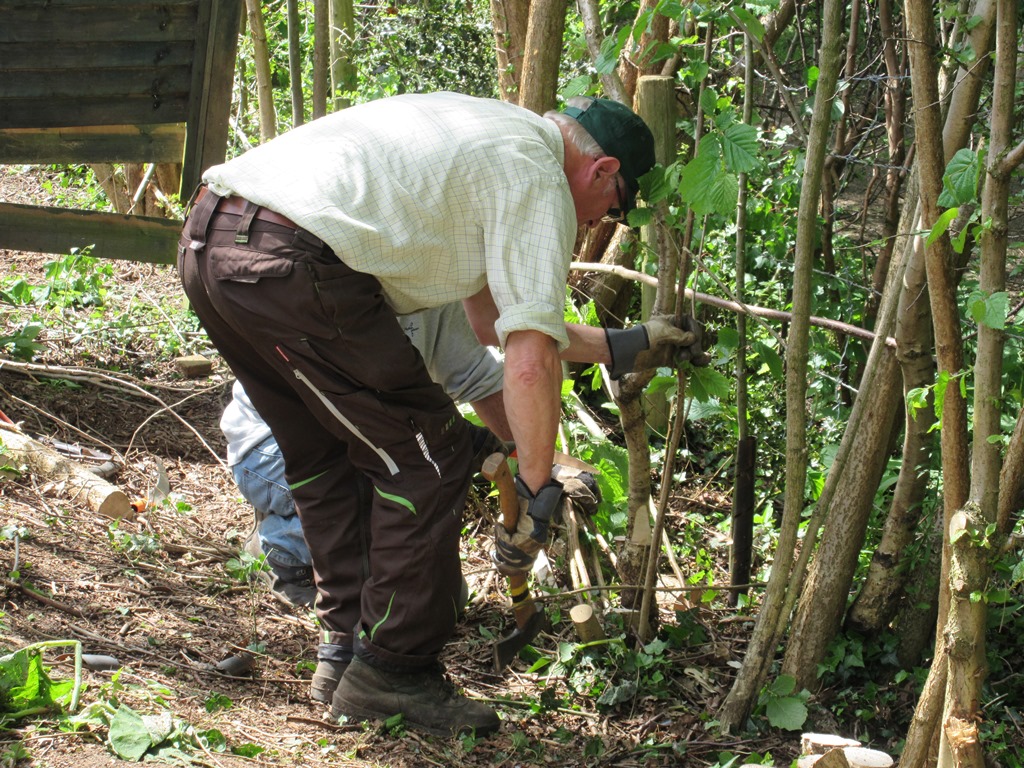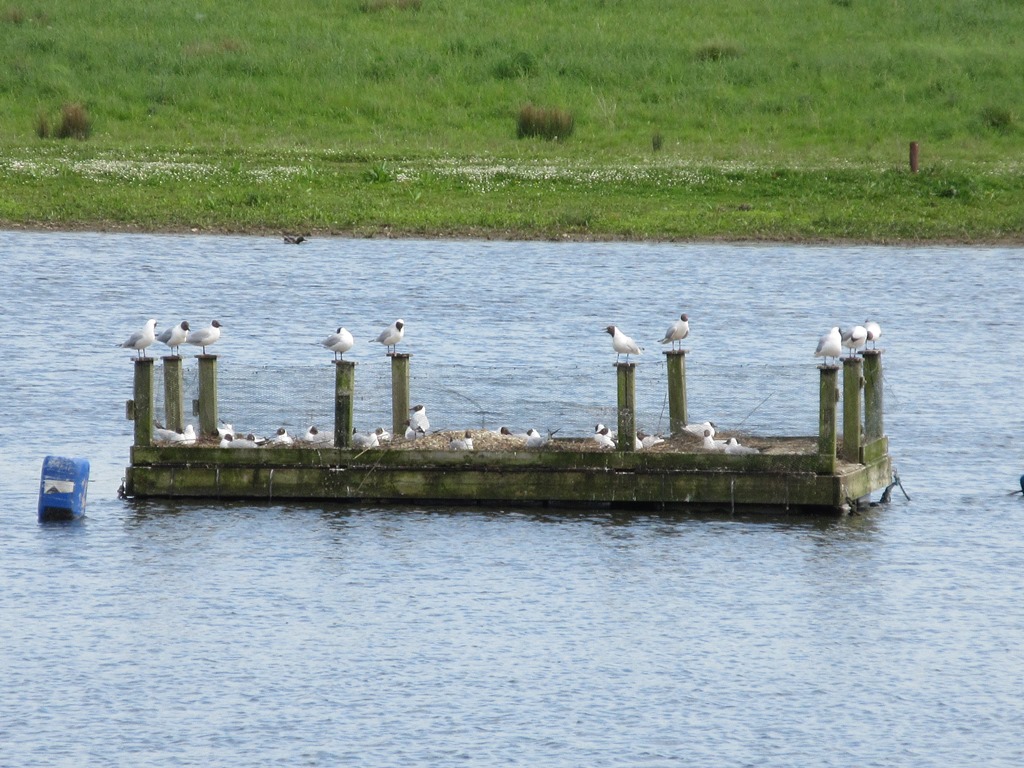 The constant cries of the gulls on the adjacent lake provided an accompaniment for the task.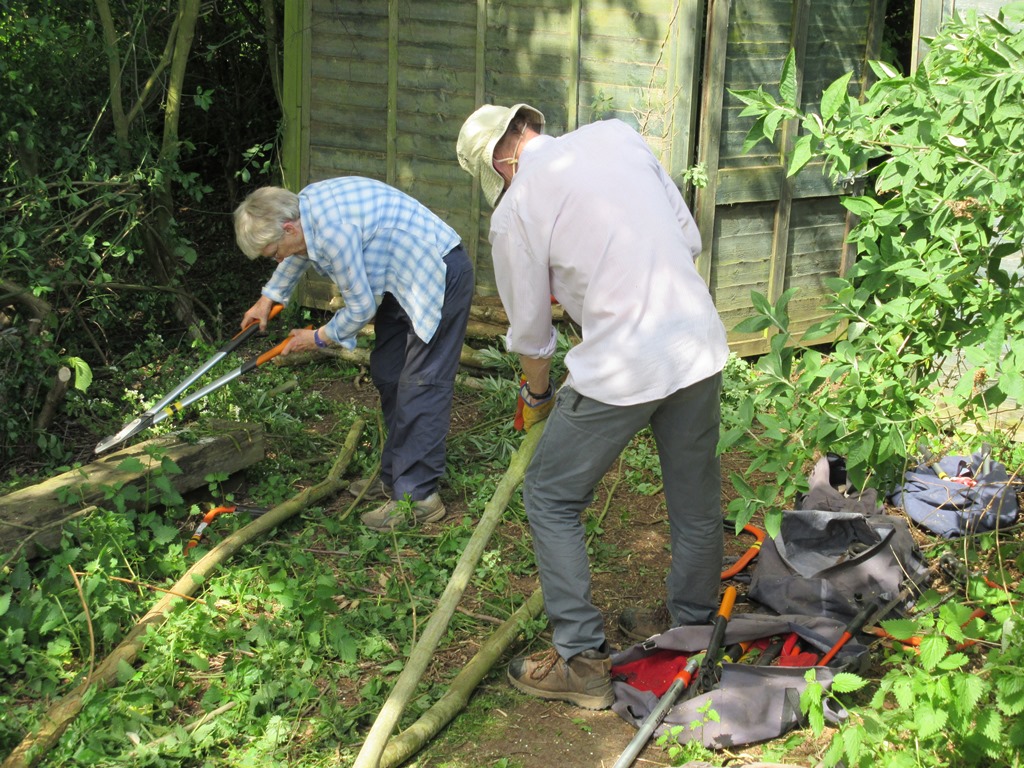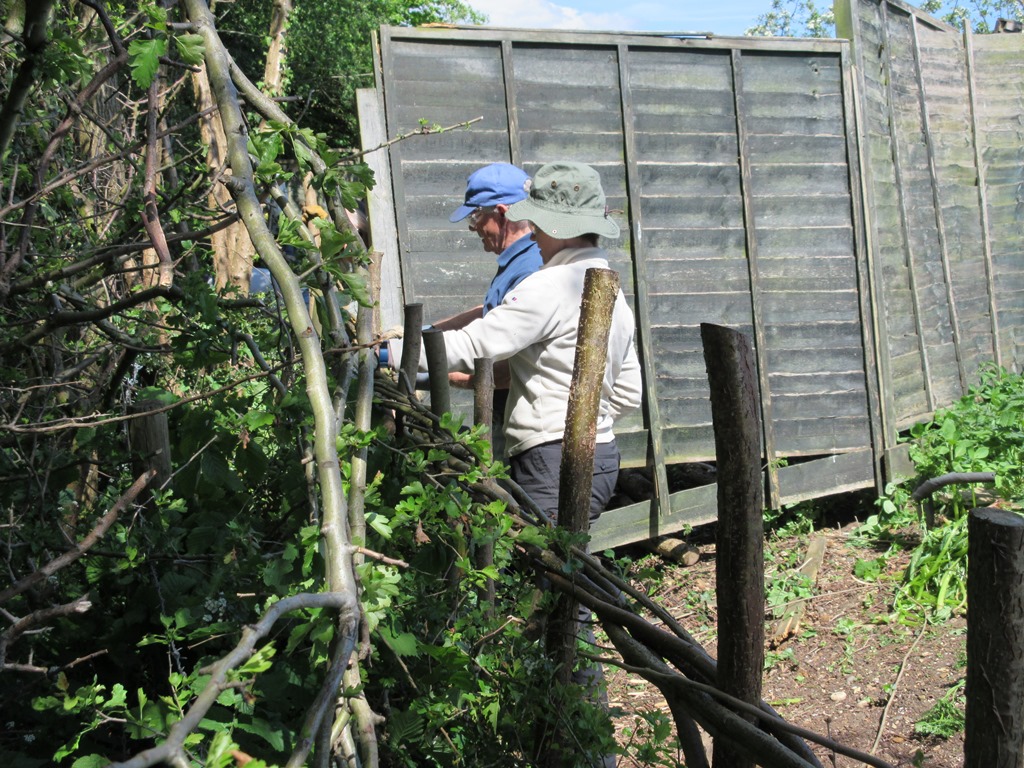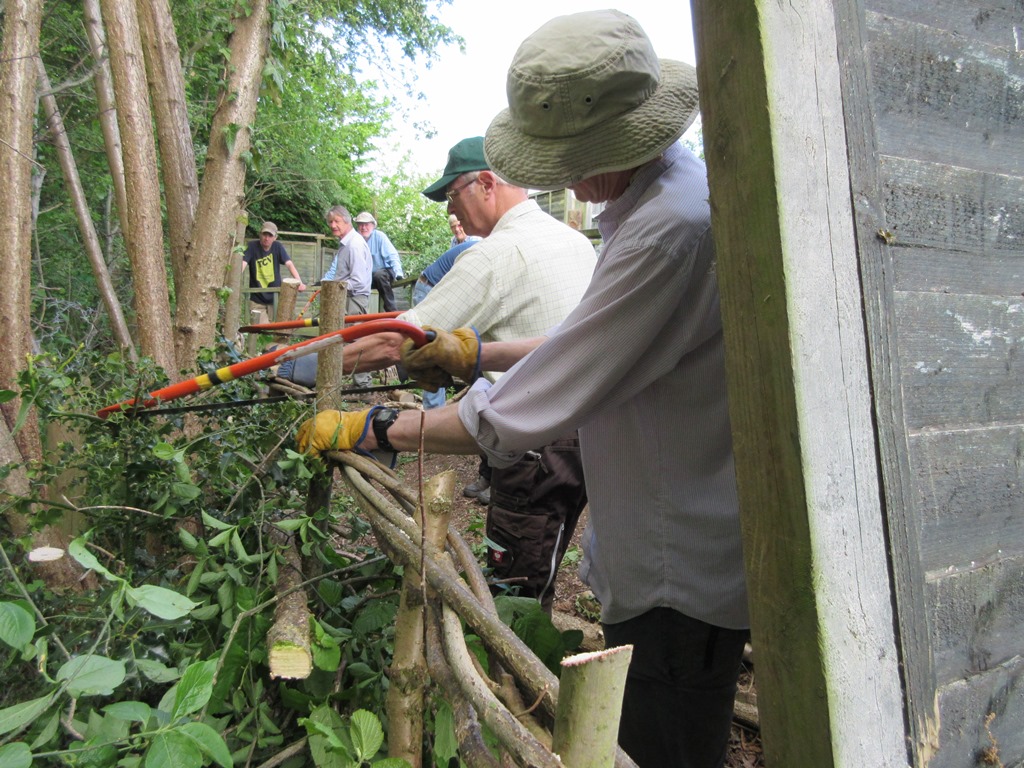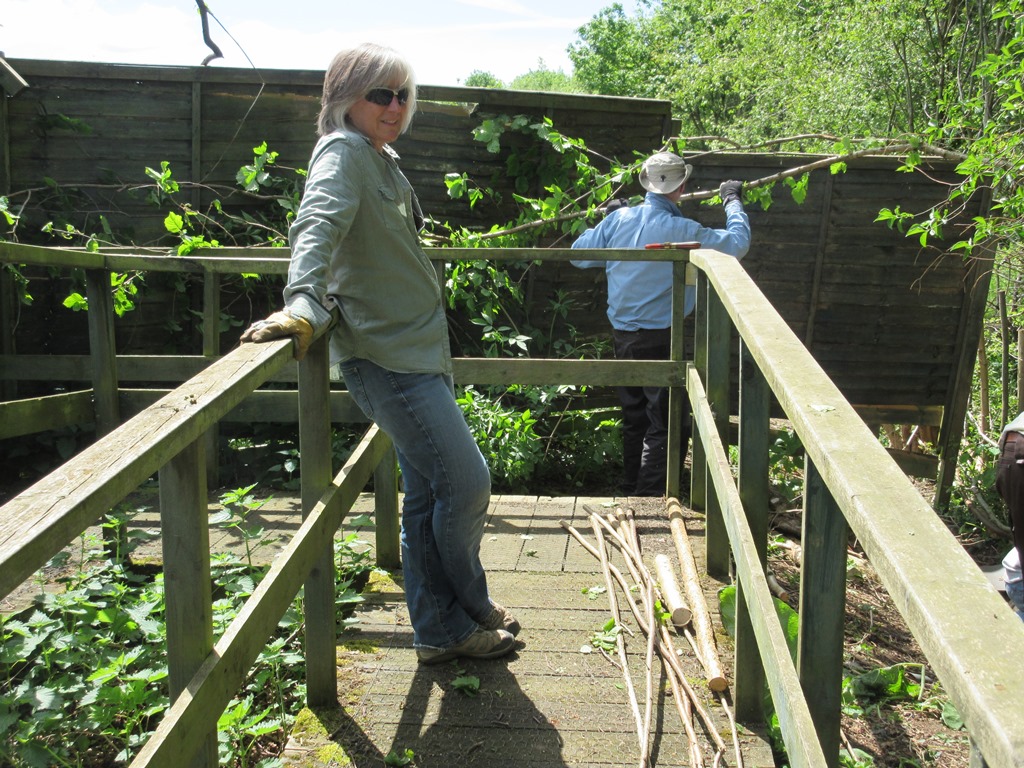 There's no greater job satisfaction than watching others do the work.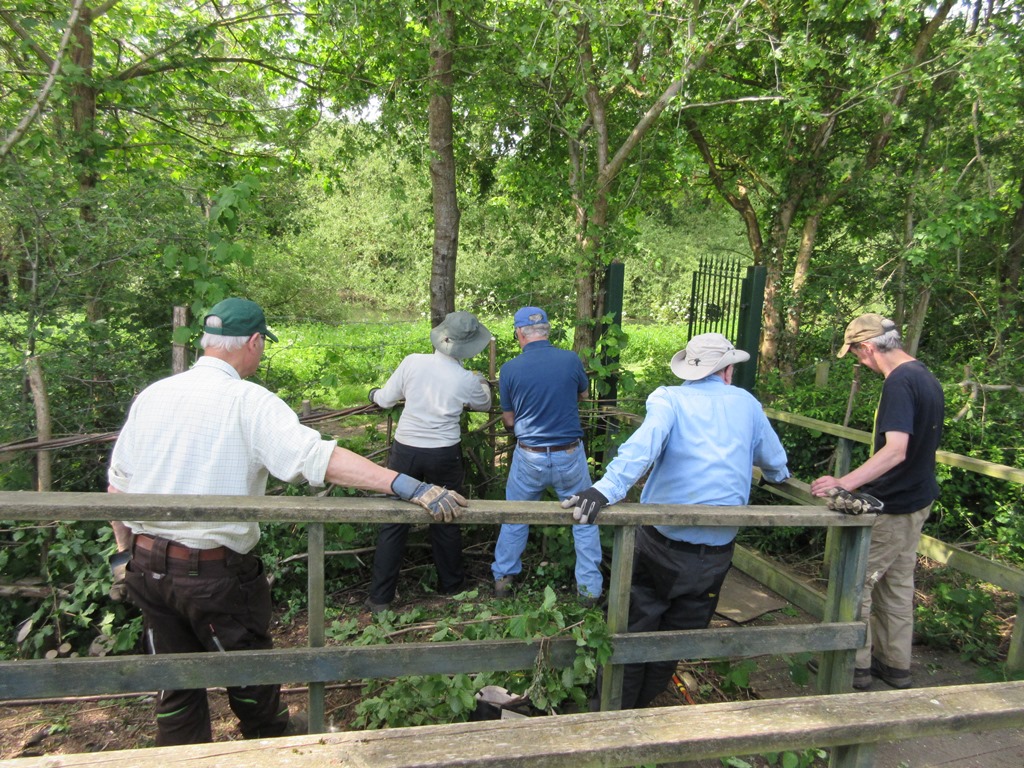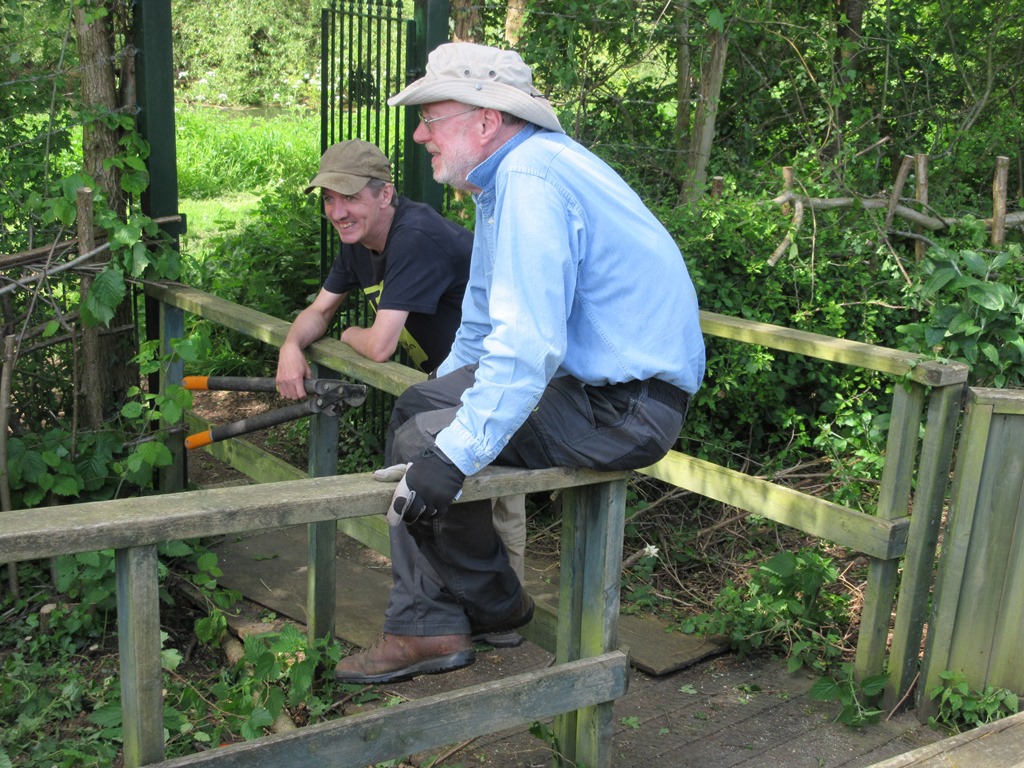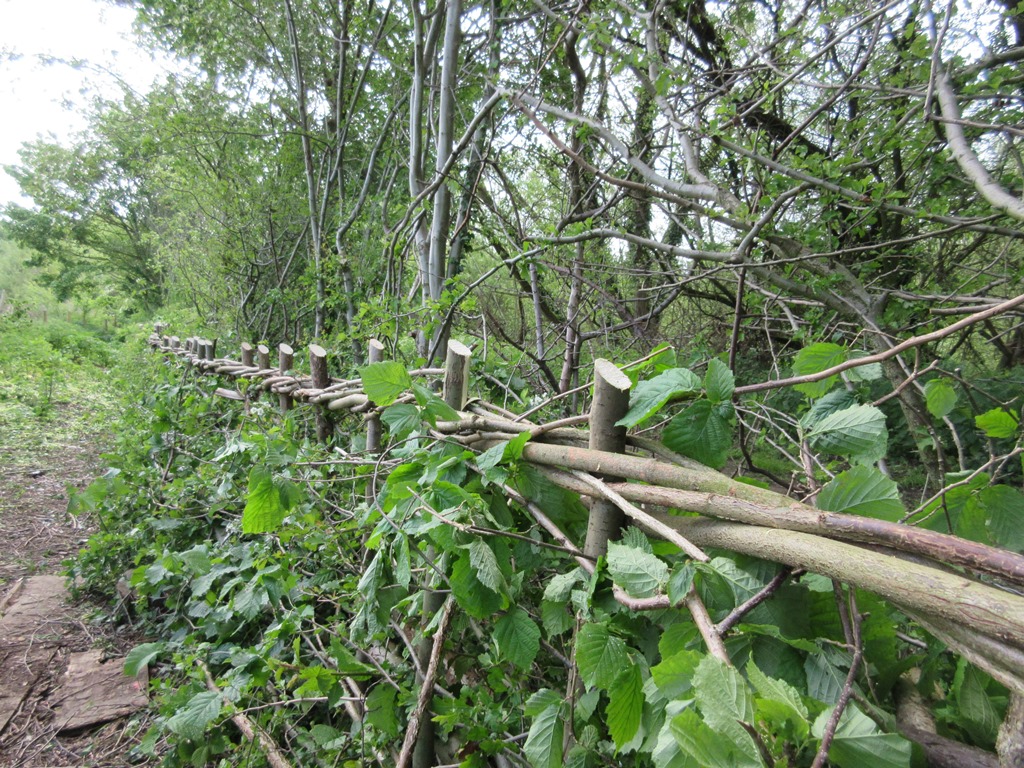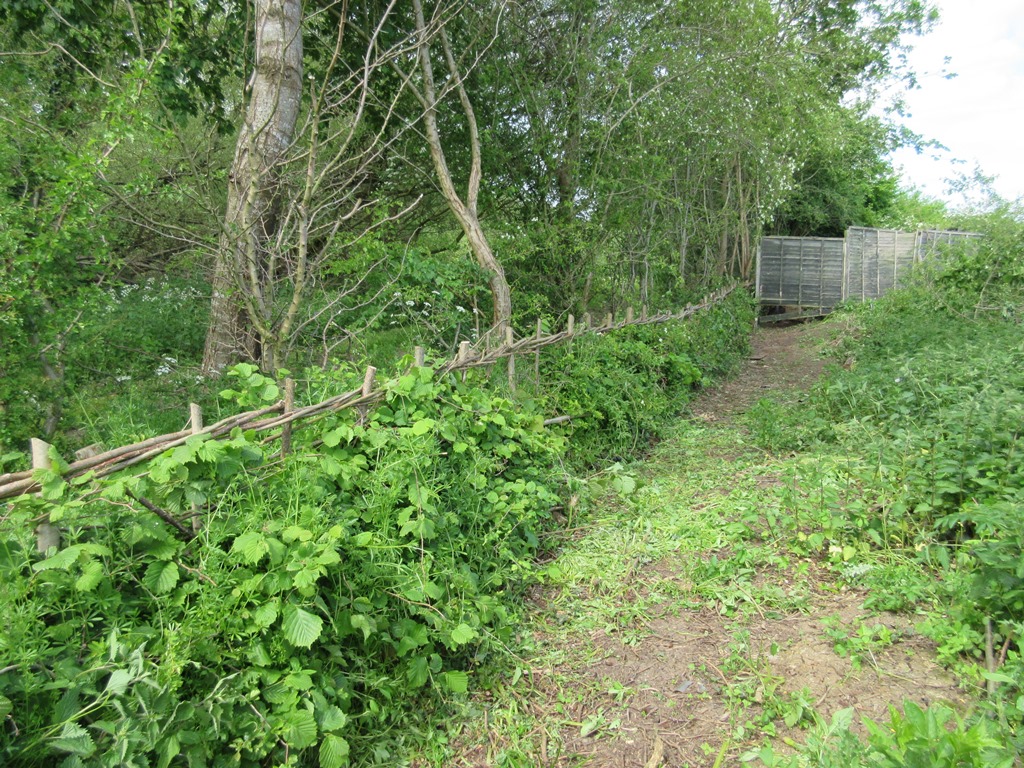 Created: Wednesday, 16th May 2018
Photographs: Alan Stevens