CROW (Conserve Reading on Wednesdays)
Wednesday, 18th November 2015
Lavell's Lake, Hurst ~ Hedgelaying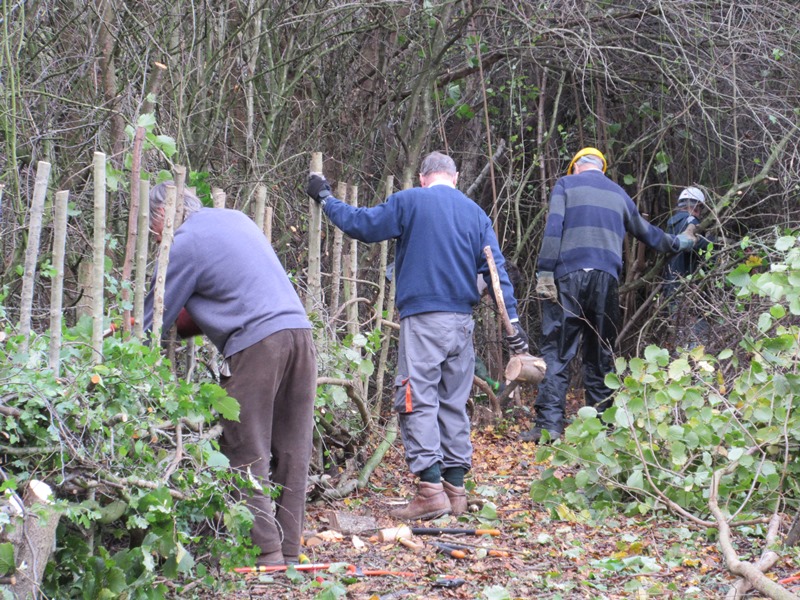 Our second visit to continue laying the hedge near Lea Farm Lake.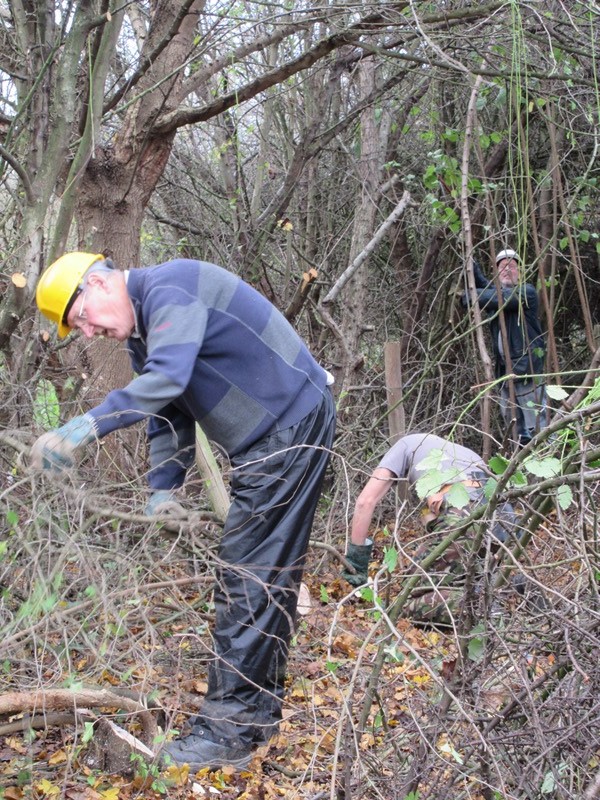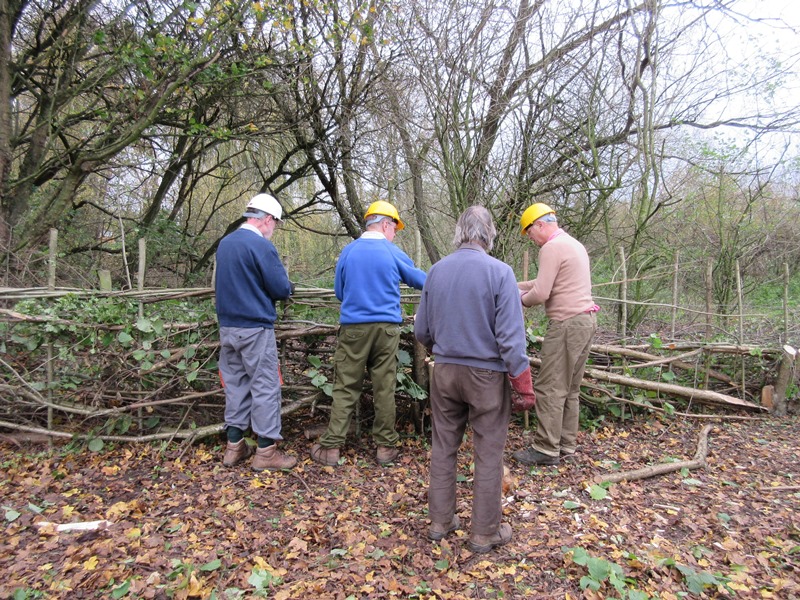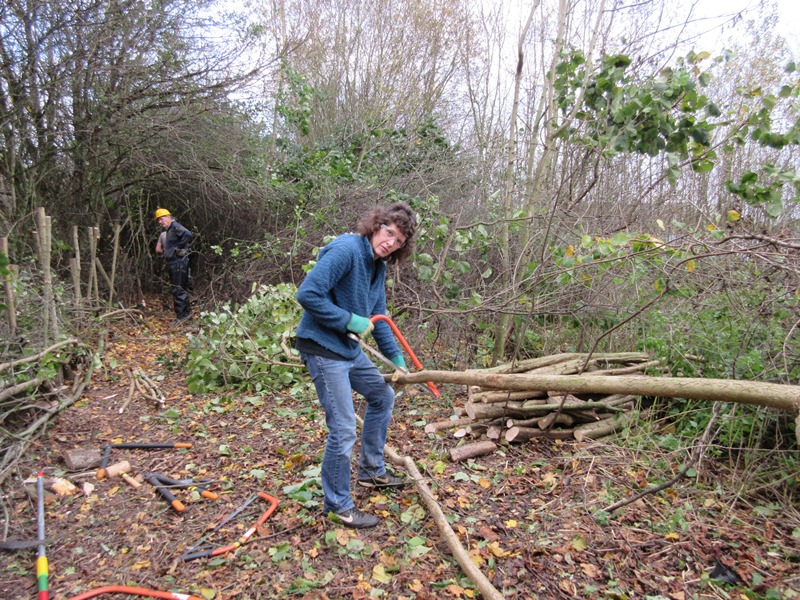 While some worked on the hedge others were busy clearing the surplus material, cutting the thicker branches to length for stacking in log piles .....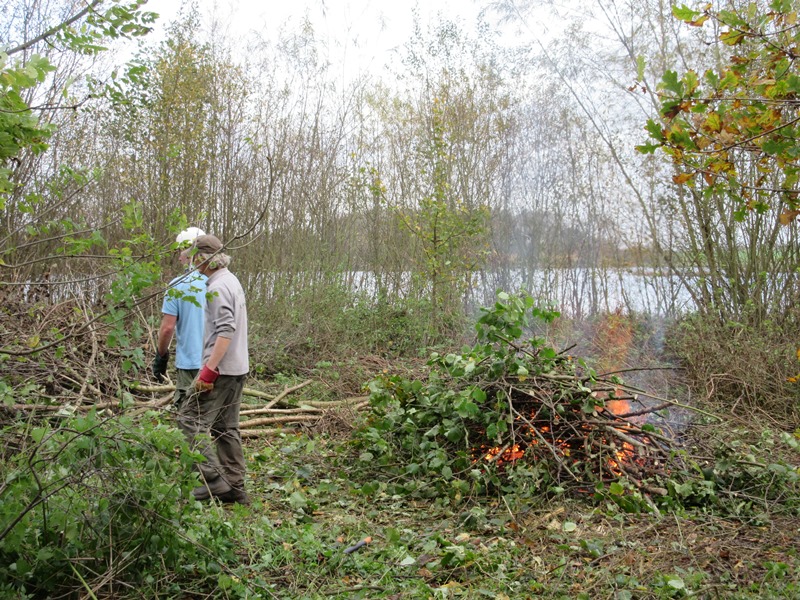 .... and burning the remainder.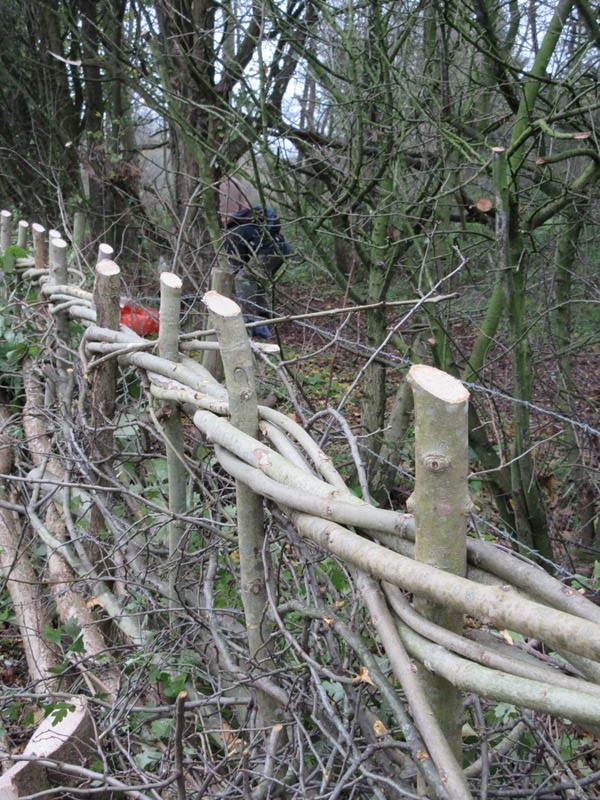 By the end of the day a substantial length of hedge had been finished.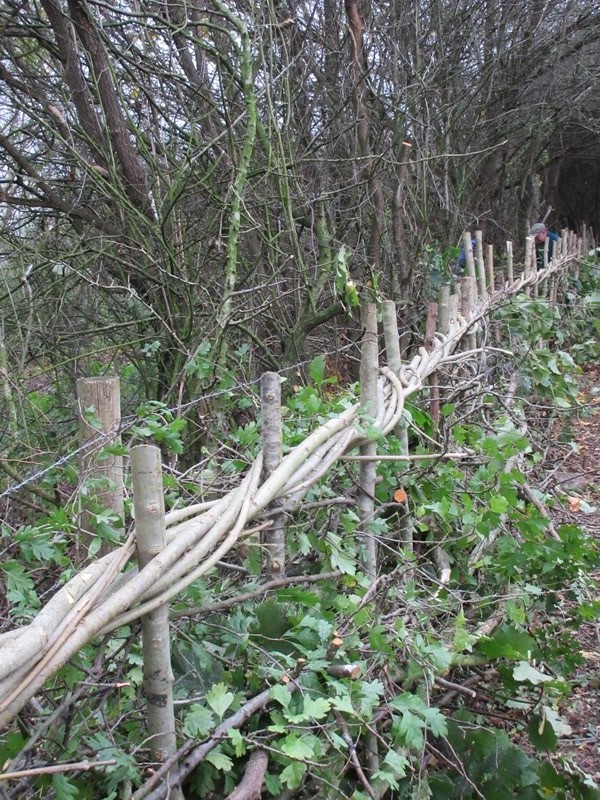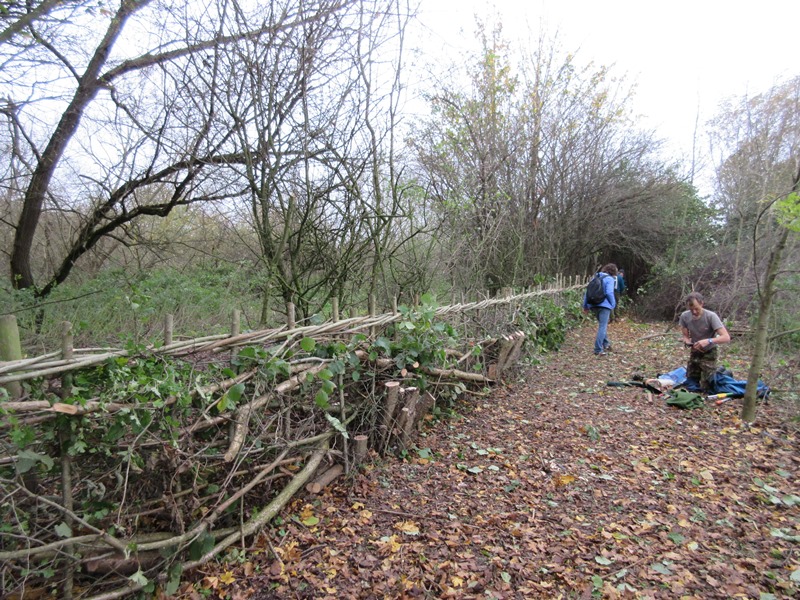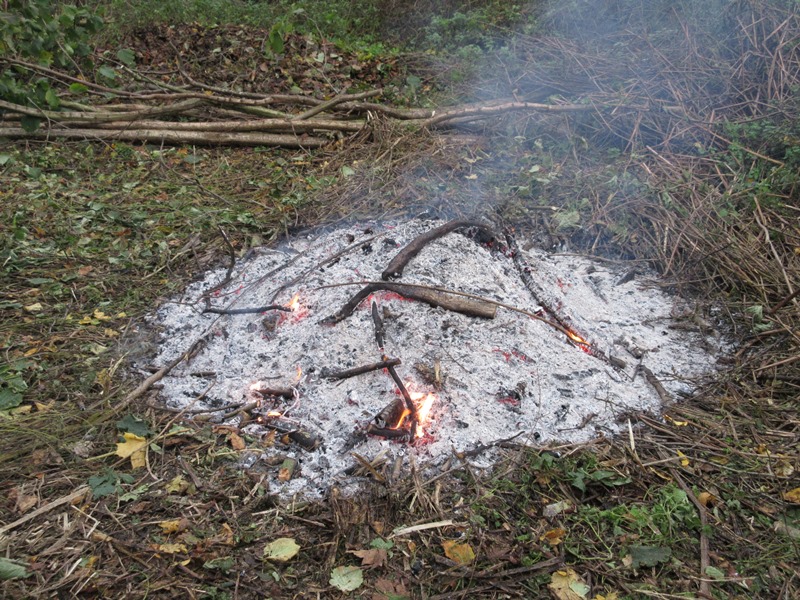 The dying embers of the bonfire which had provided us with the first baked potatoes of the autumn.
We will return in the New Year when the focus, initially at least, will be on clearing the blackthorn scrub which is impeding access to the hedge and possibly removing some of the larger trees from the line of the hedge before resuming laying.
Created: Saturday, 21st November 2015
Photographs: Alan Stevens