CROW (Conserve Reading on Wednesdays)
Wednesday, 29th November 2017
Lavell's Lake, Hurst ~ Hedgelaying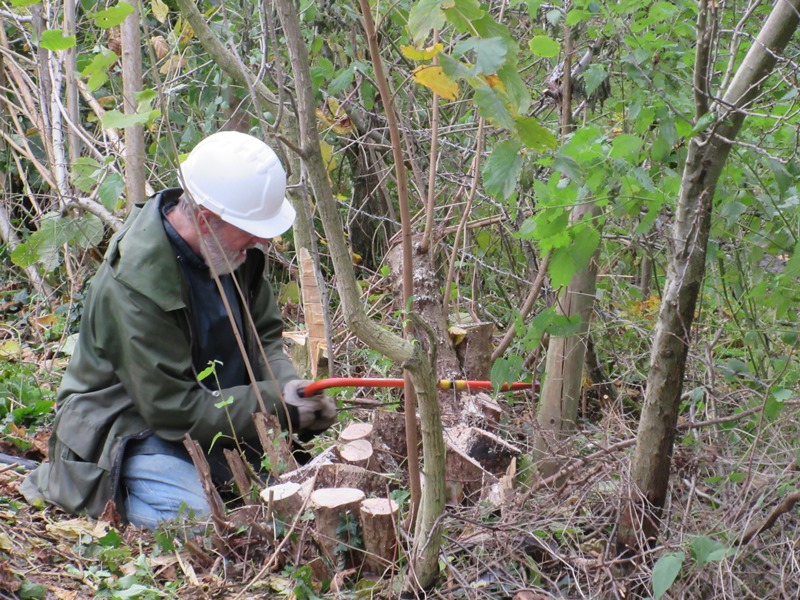 Laying of the hedge next to Lea Farm Lake upon which work had started in 2015, was resumed. While some prepared and began to lay a further section of hedge, others focused on what had been laid last year thickening by weaving in this summer's growth.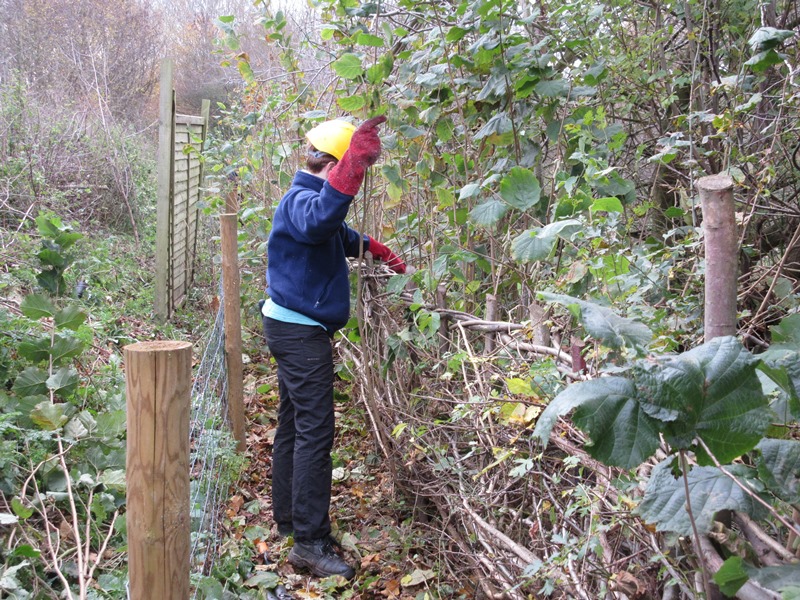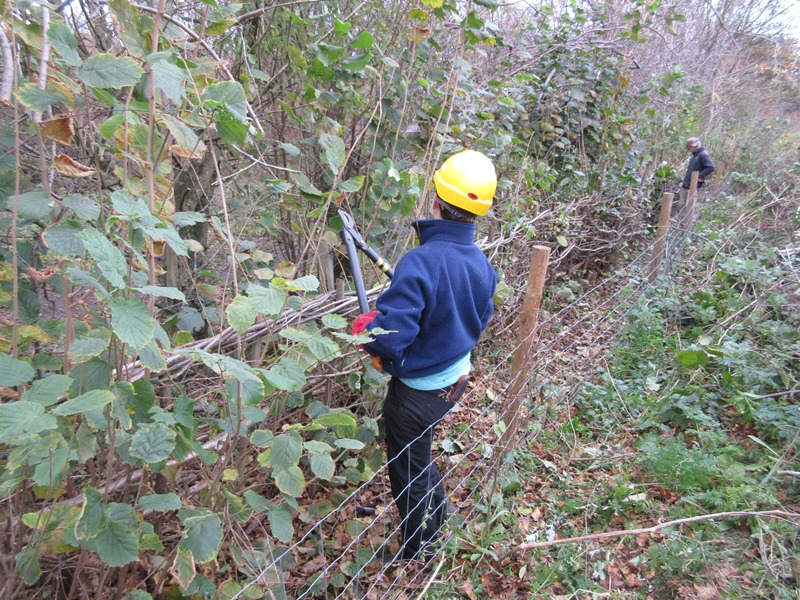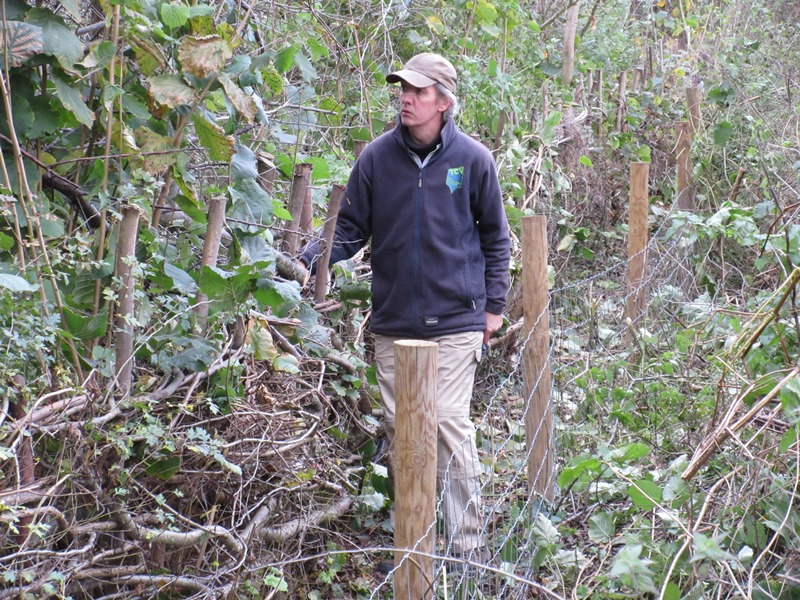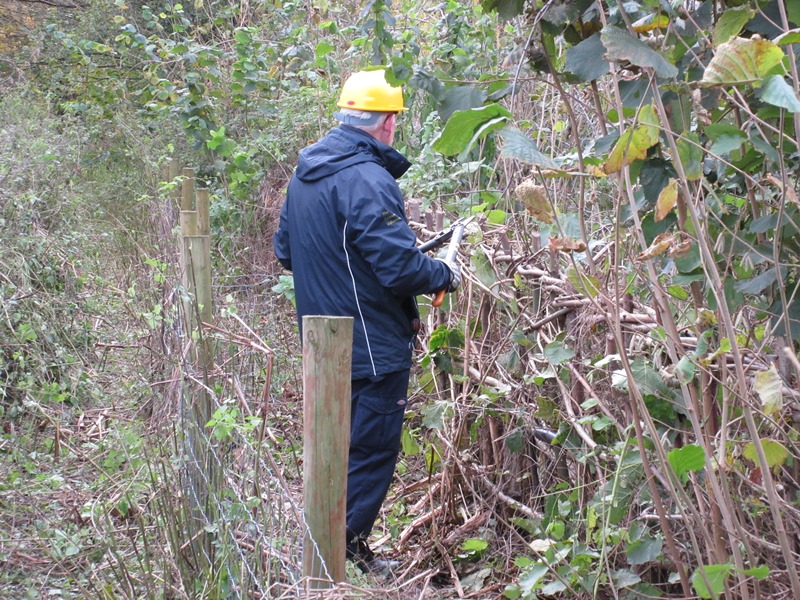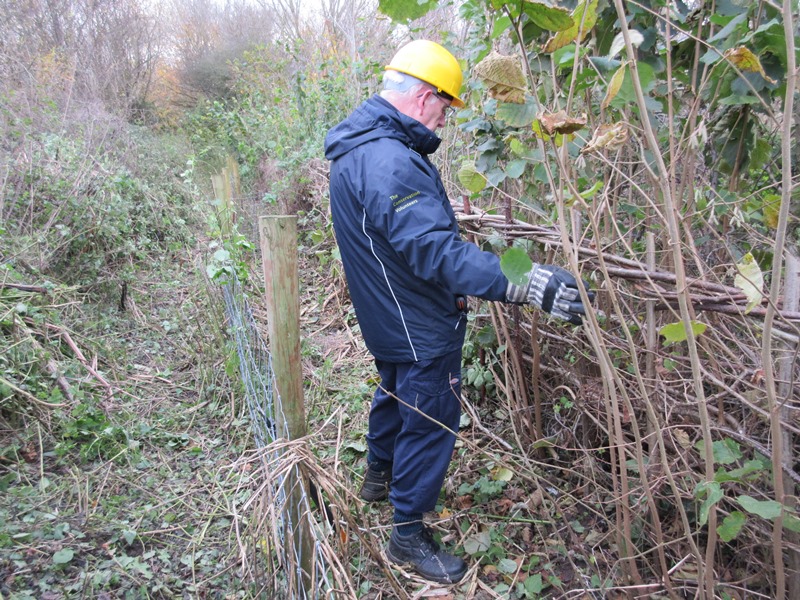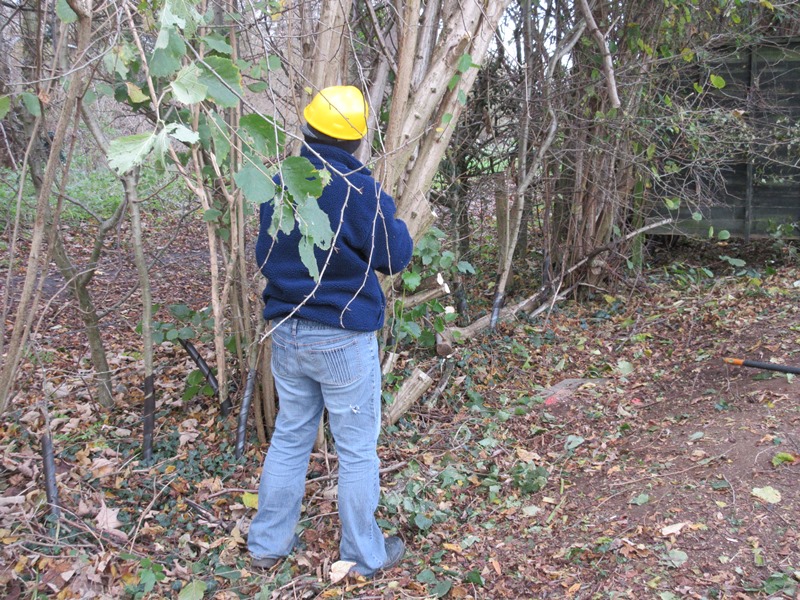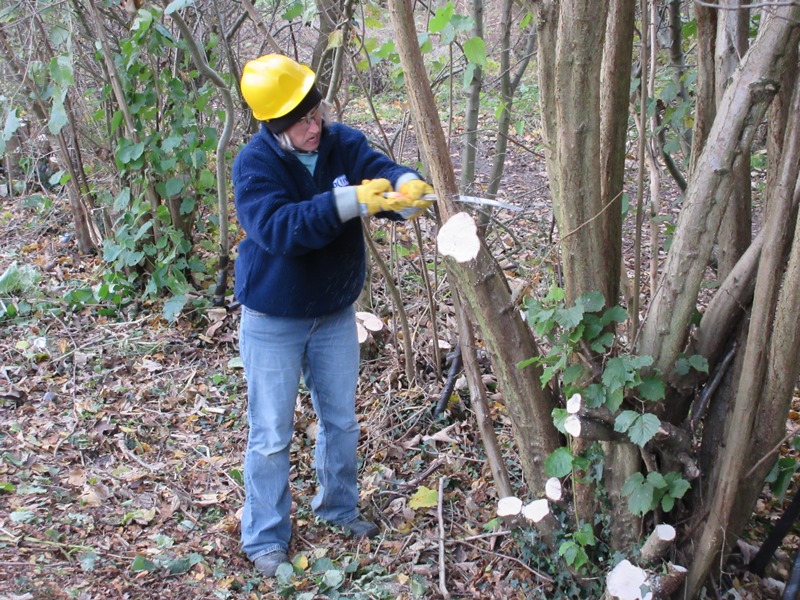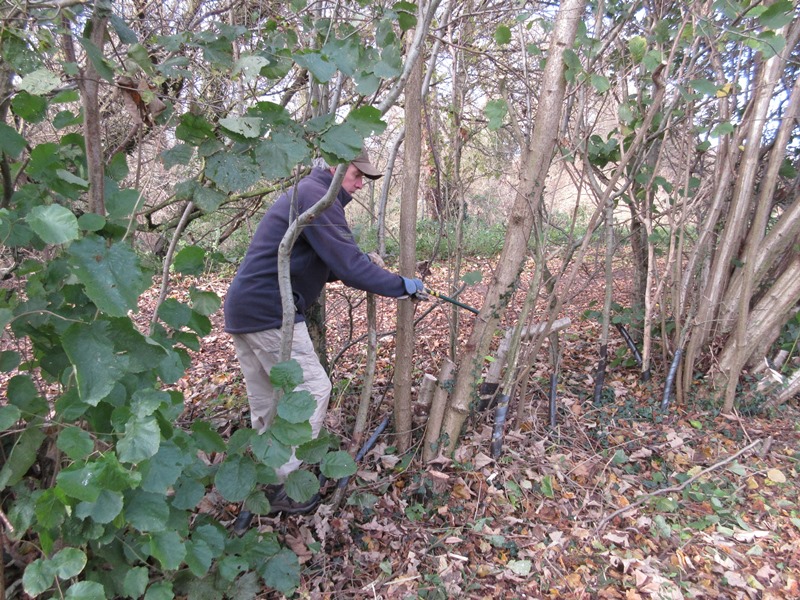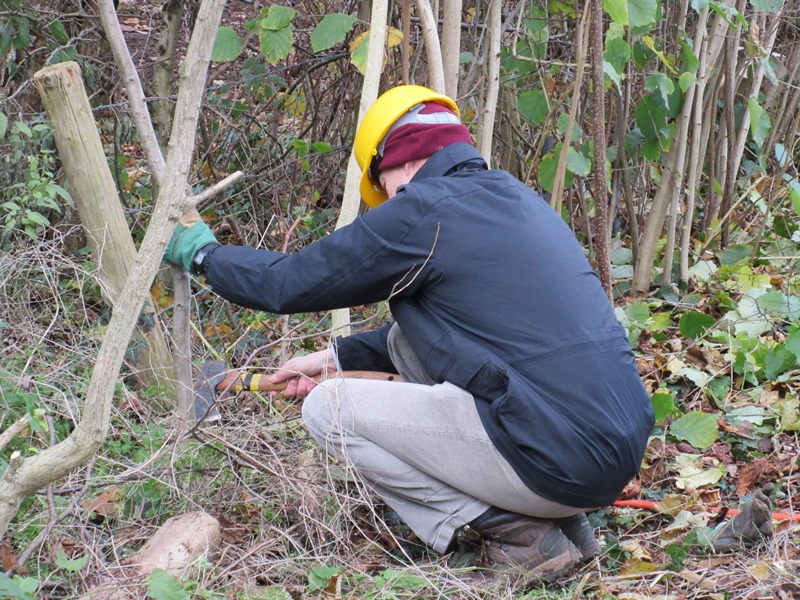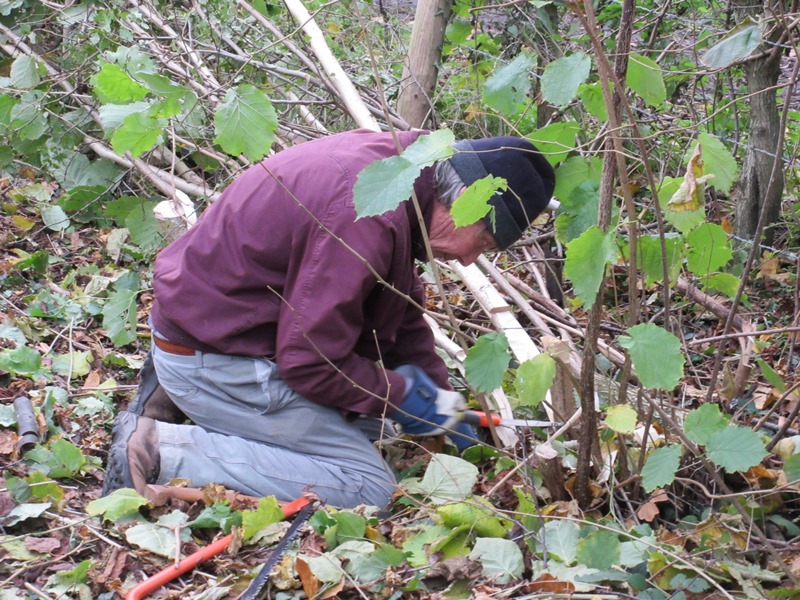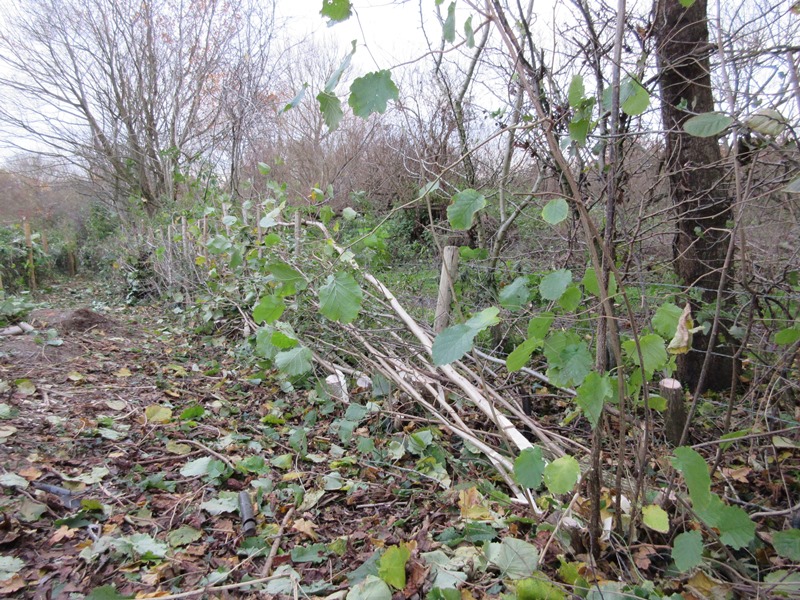 We will return!
Created: Sunday, 24th December 2017
Photographs: Alan Stevens