CROW (Conserve Reading on Wednesdays)
Wednesday, 20th July 2016
Sheepdrove Organic Farm, Lambourn ~ Woodland clearance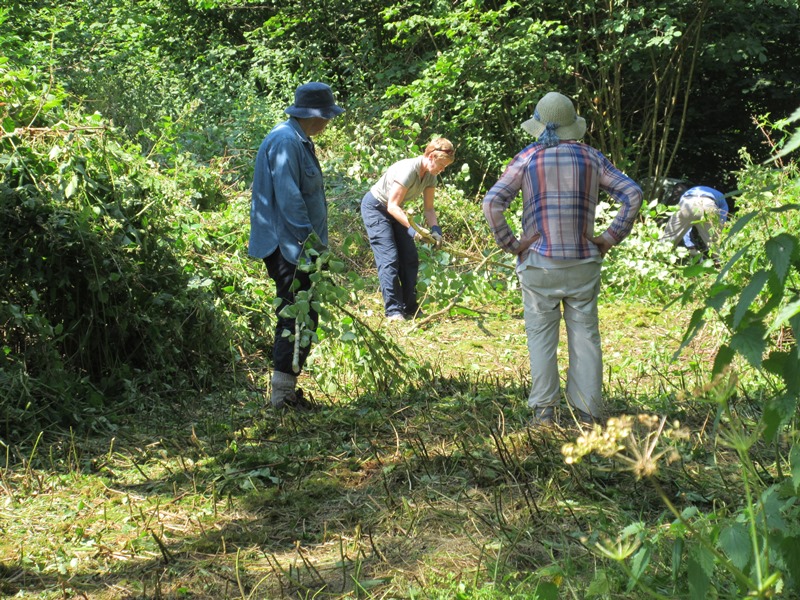 Our annual visit, this year to clear a track through woodland to allow the installation of an electric fence prior to the introduction of pigs to the woodland.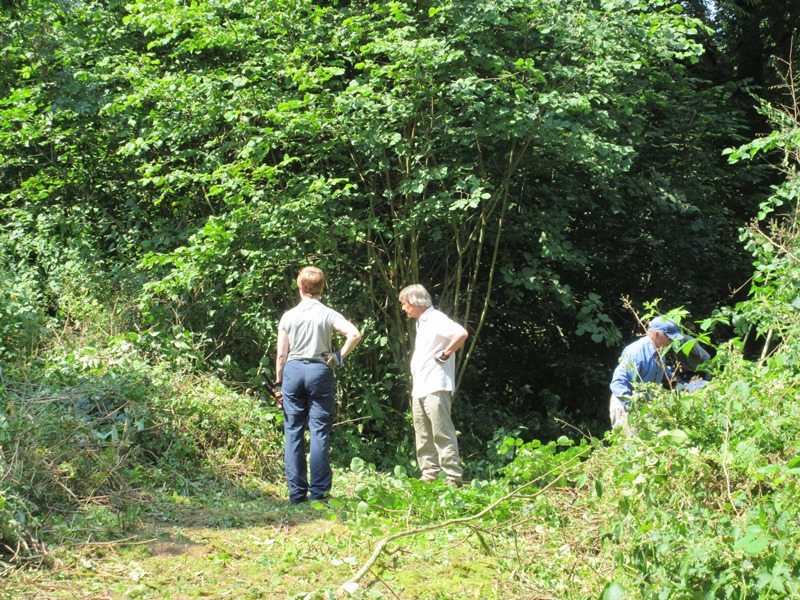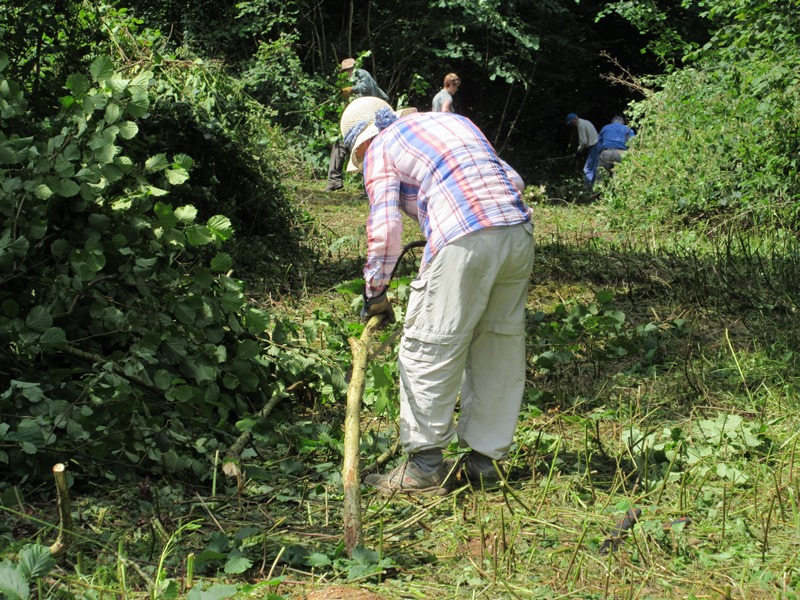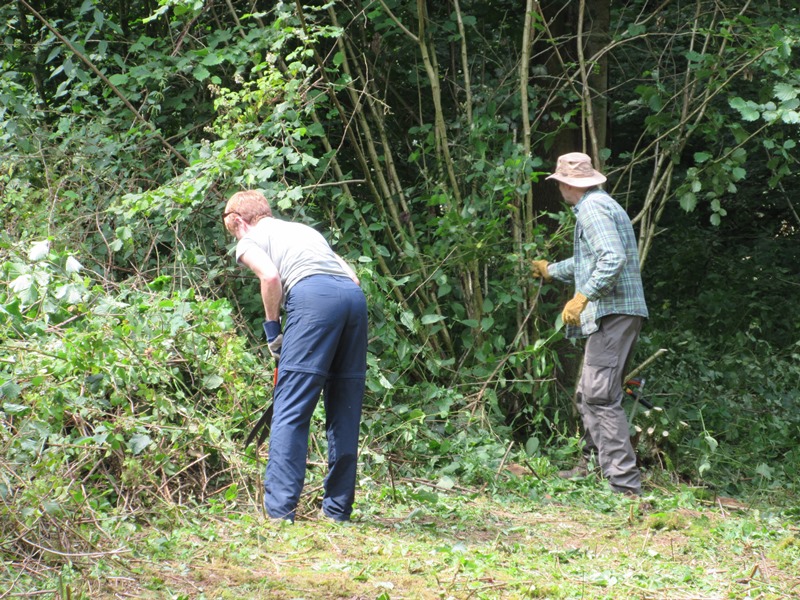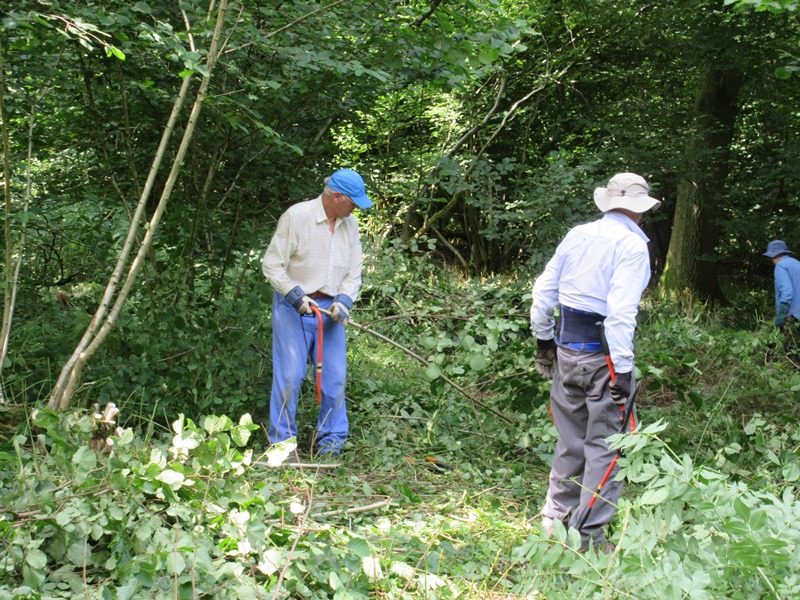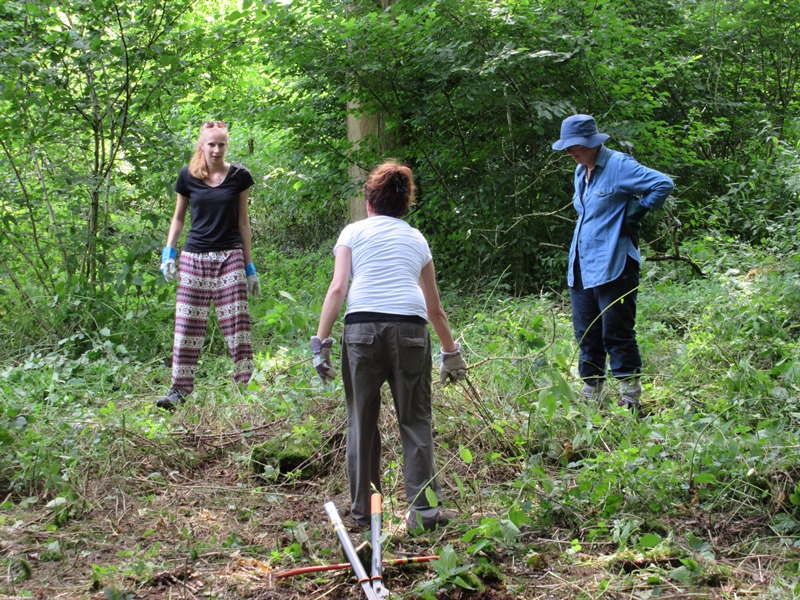 We were joined for the day by Ellie (left) and Viccy (centre) from the farm.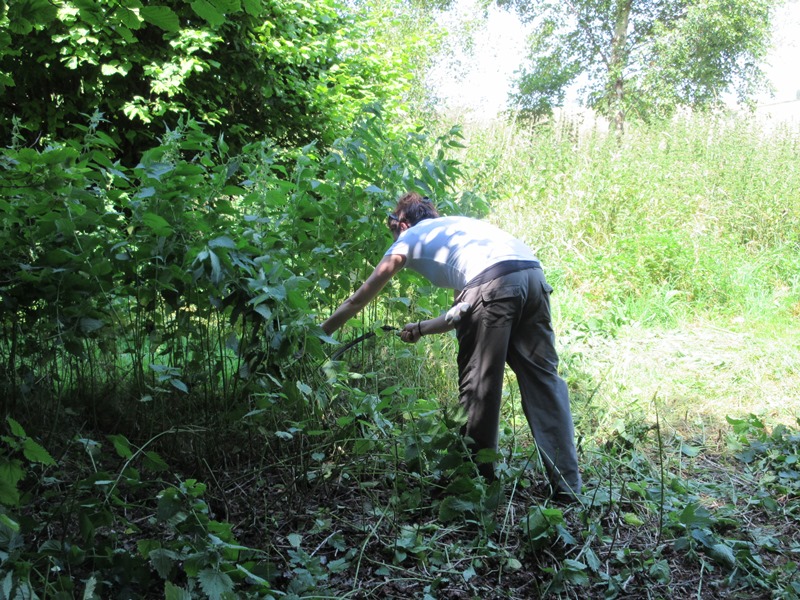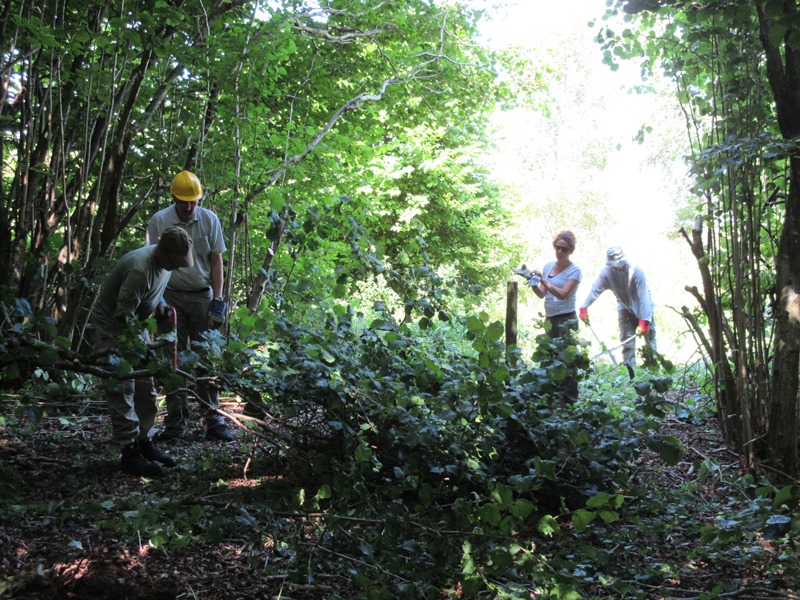 Light at the end of the tunnel! As the time approached one o'clock we had made excellent progress and the task was approaching completion. This was fortunate as the weather was hot and humid and given the Farm was about to provide us with an excellent lunch it was doubtful we would be feeling like further energetic activity during the afternoon.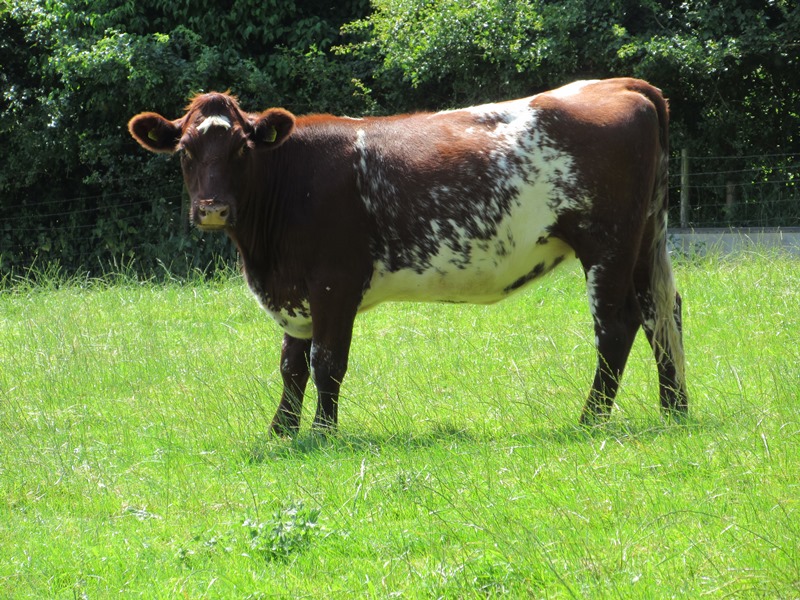 A visit to Sheepdrove would not be complete without paying our respects to at least some of the livestock.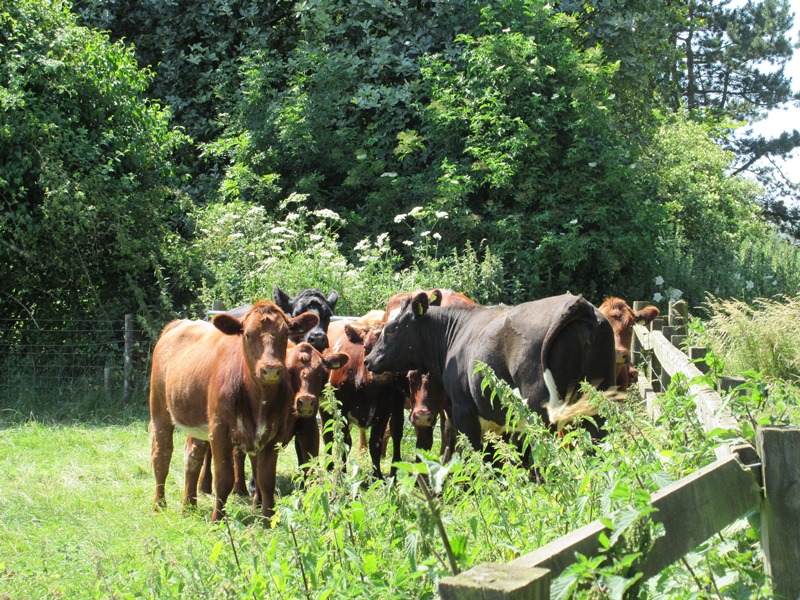 Created: Sunday, 24th July 2016
Photographs: Alan Stevens
Pig fencing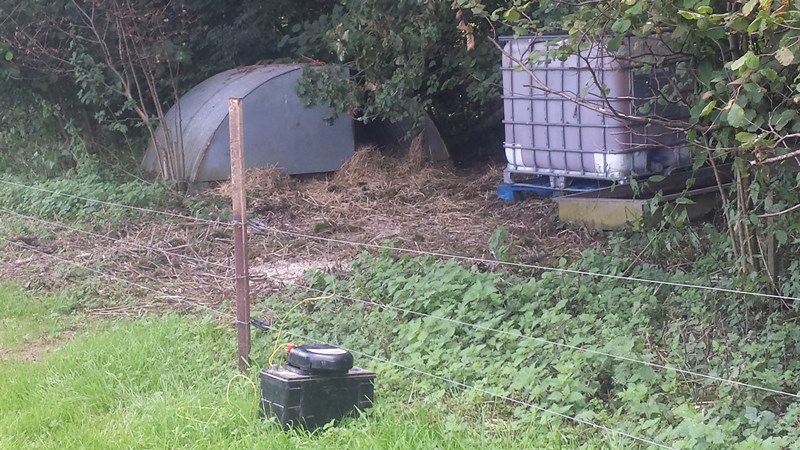 Electric pig fencing installed following CROW's task in July to clear part of the route.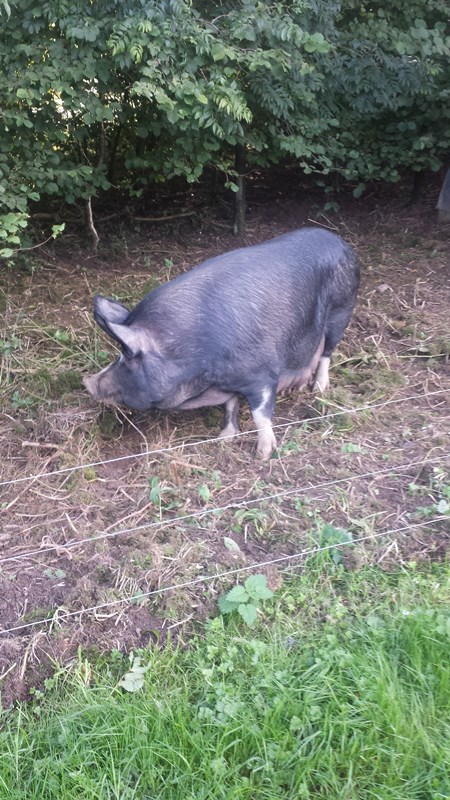 And a few weeks later.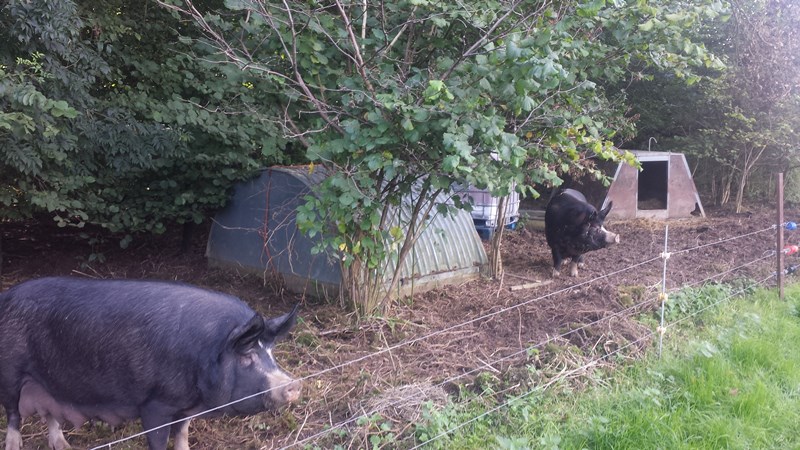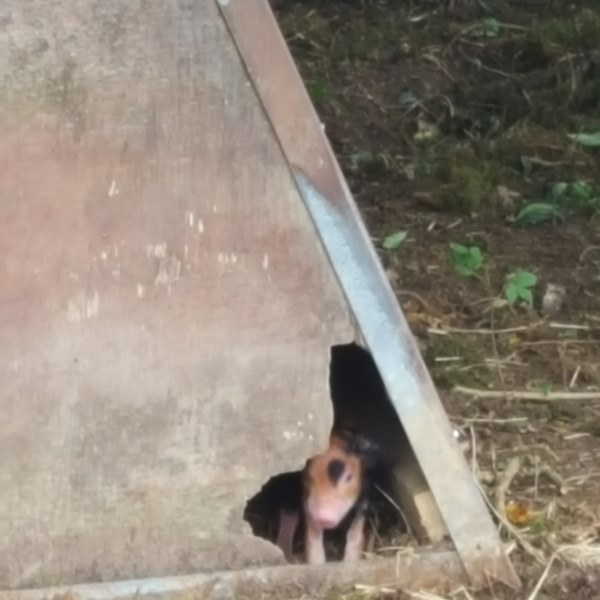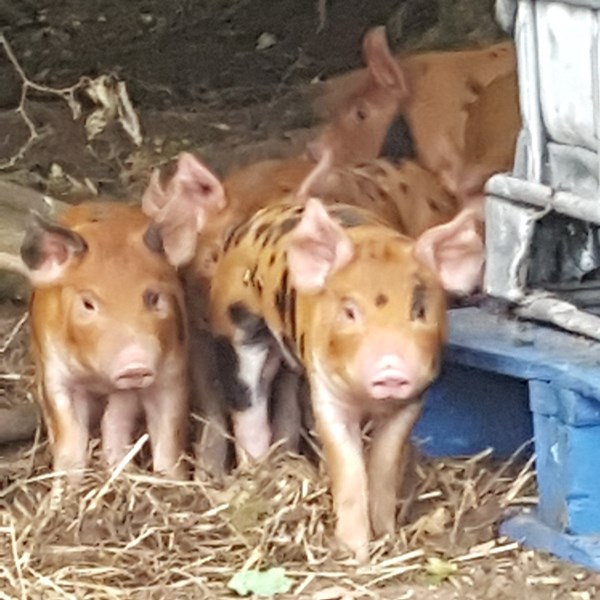 Our thanks to Viccy for the piglet photo's.
Created: Monday, 3rd October 2016
Photographs: John Lerpiniere, Viccy Hatton