CROW (Conserve Reading on Wednesdays)
Wednesday, 19th November 2014
Wokefield Common ~ Gorse clearance (with bonfire)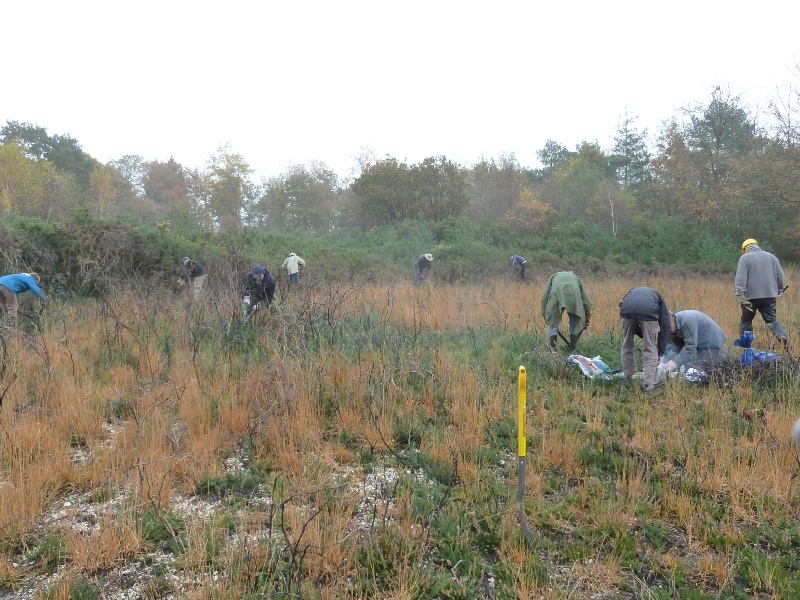 This was the latest in a series of visits to the site when CROW has been tasked with cutting back the oldest of the gorse which would otherwise blanket the site. While the gorse will re-grow its clearance does provide the heather with an opportunity to reestablish.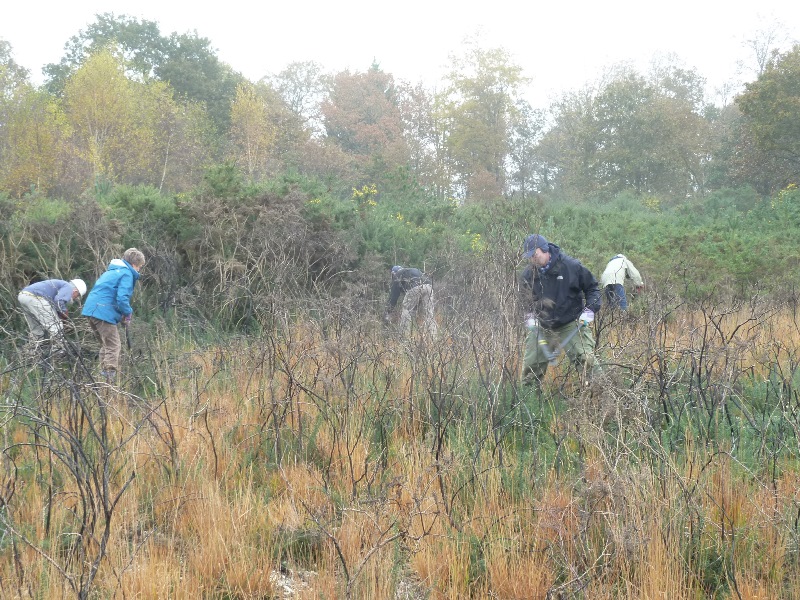 The team was soon hard at work.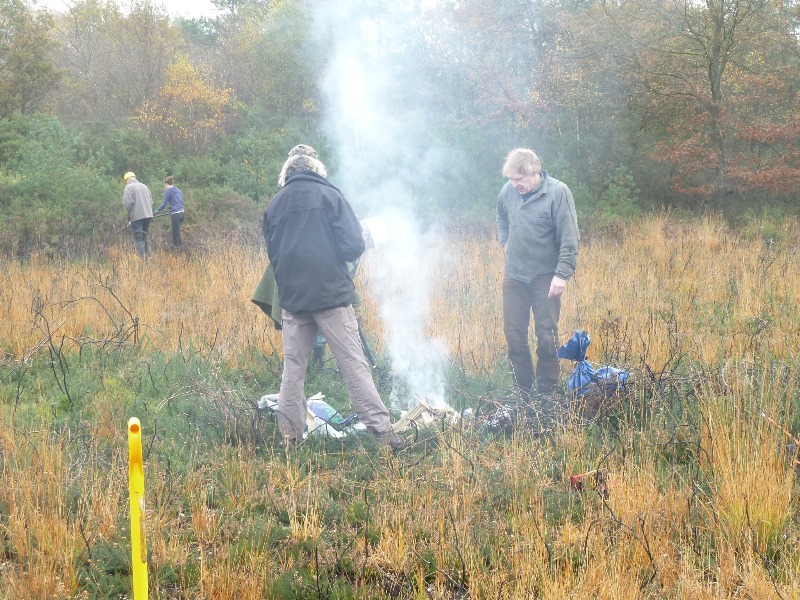 The cut material was to be burnt allowing the team to enjoy a bonfire if not the smoke.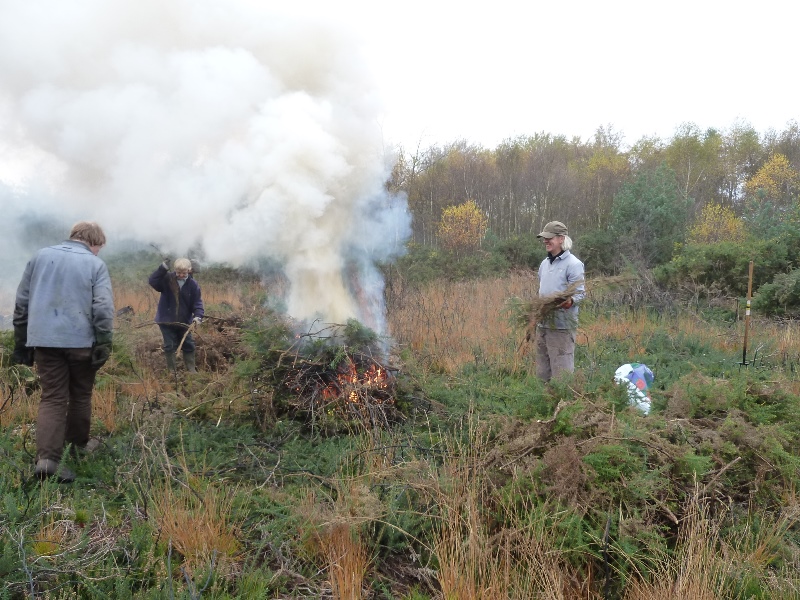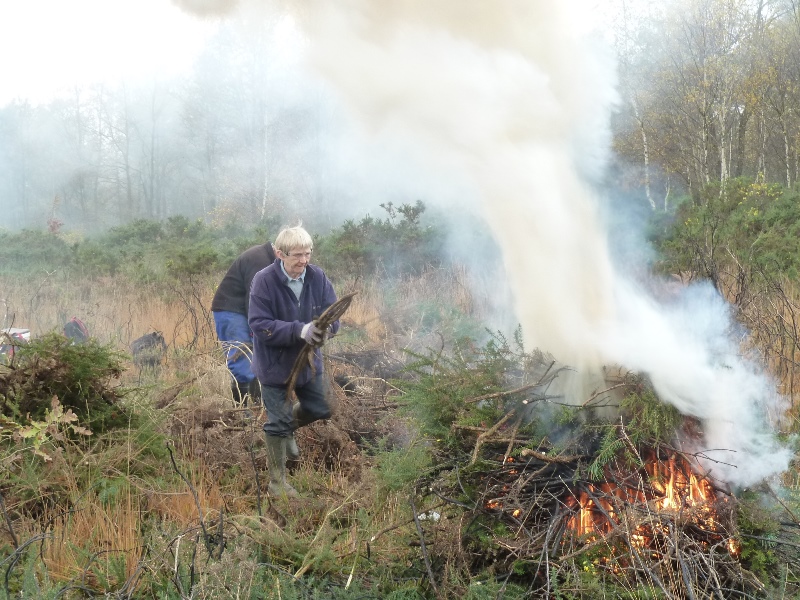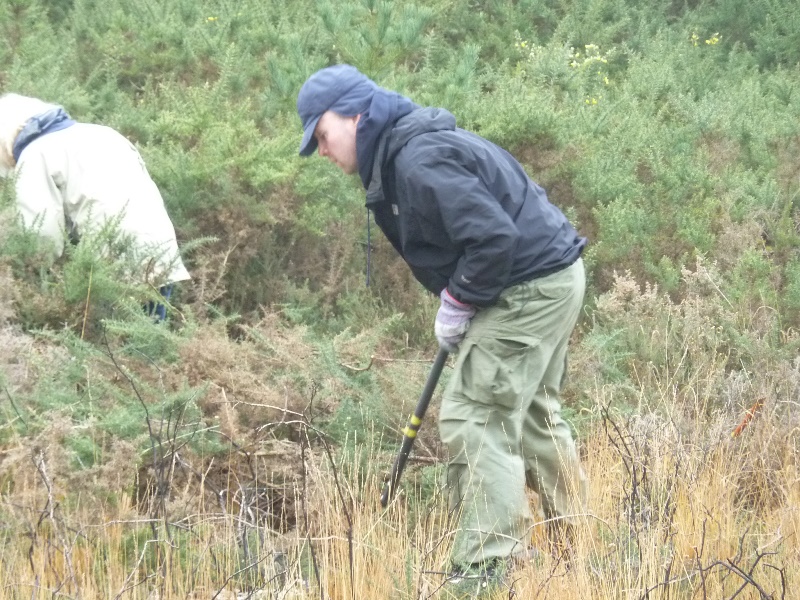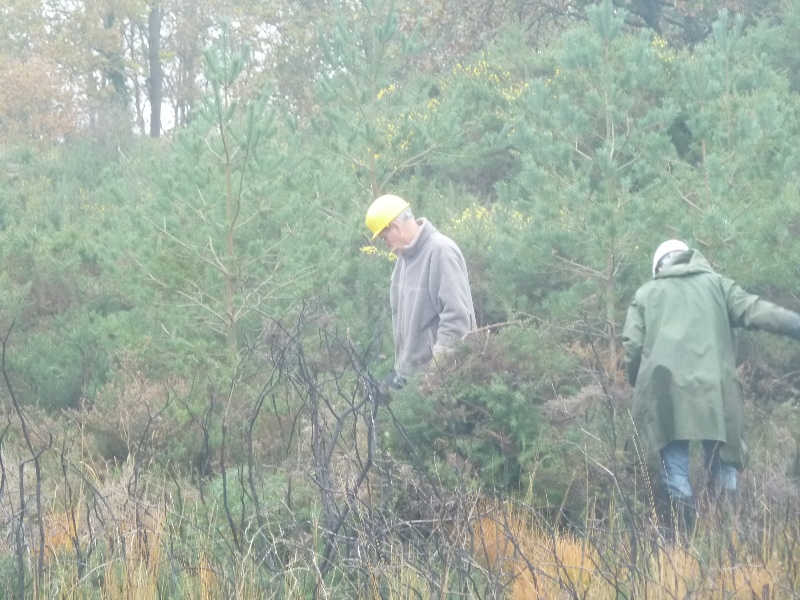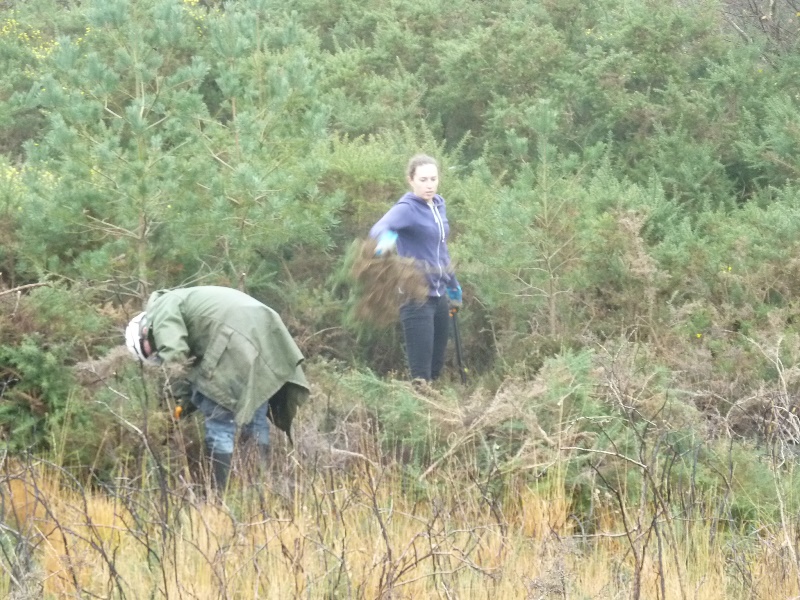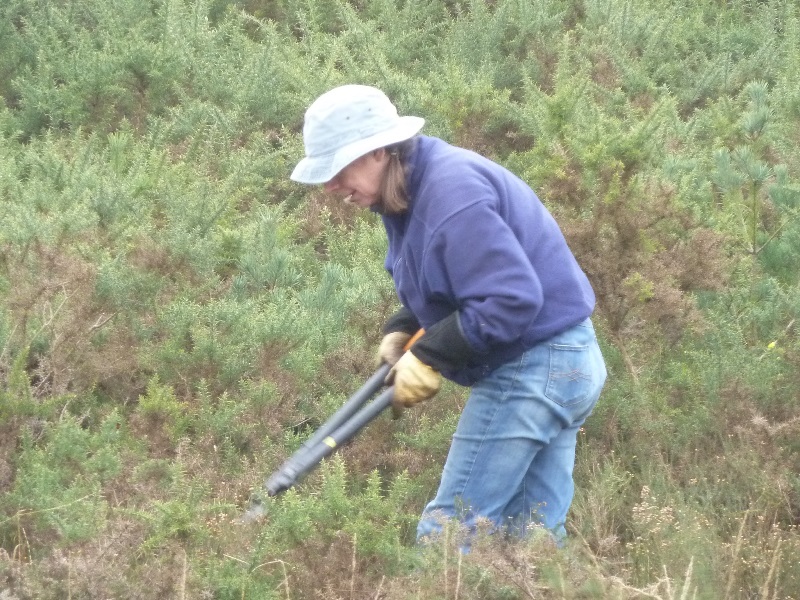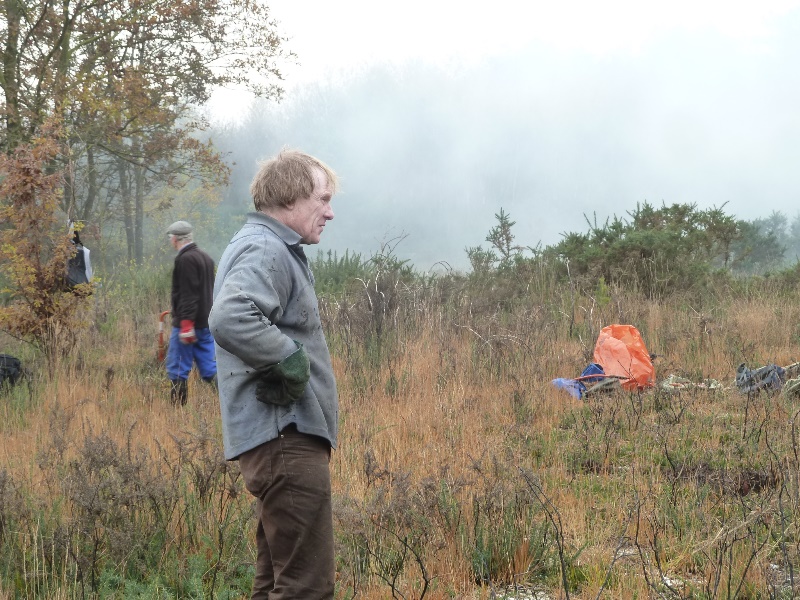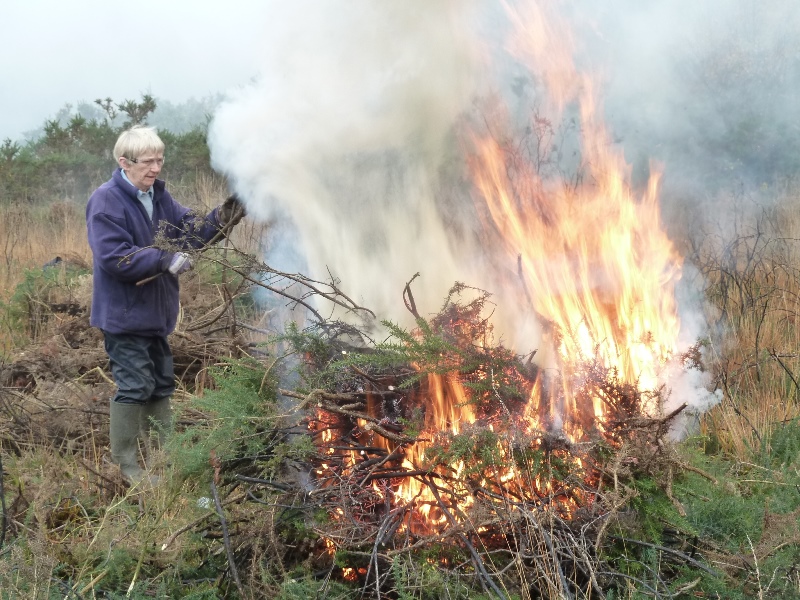 Soon the fire was burning well but still material was being cut faster than it could be safely burnt.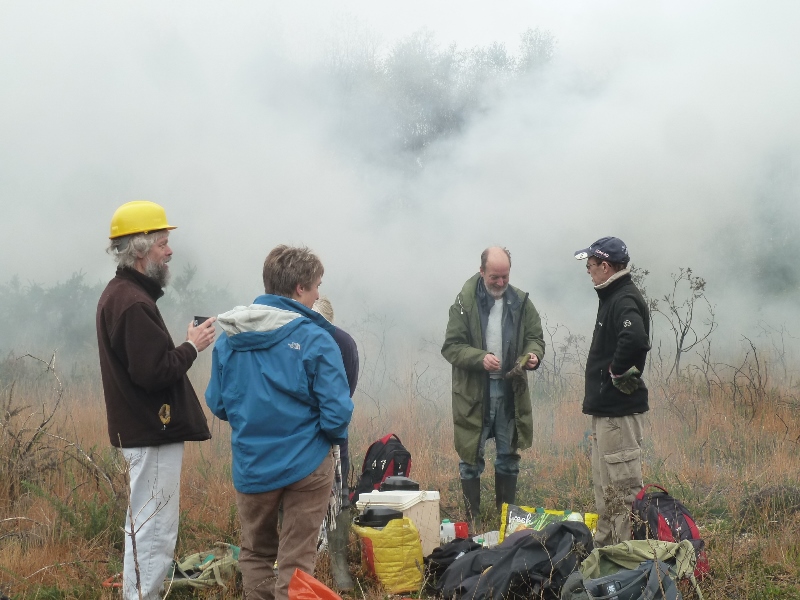 Avoiding the smoke, the group breaks for a well deserved cup of coffee (or tea).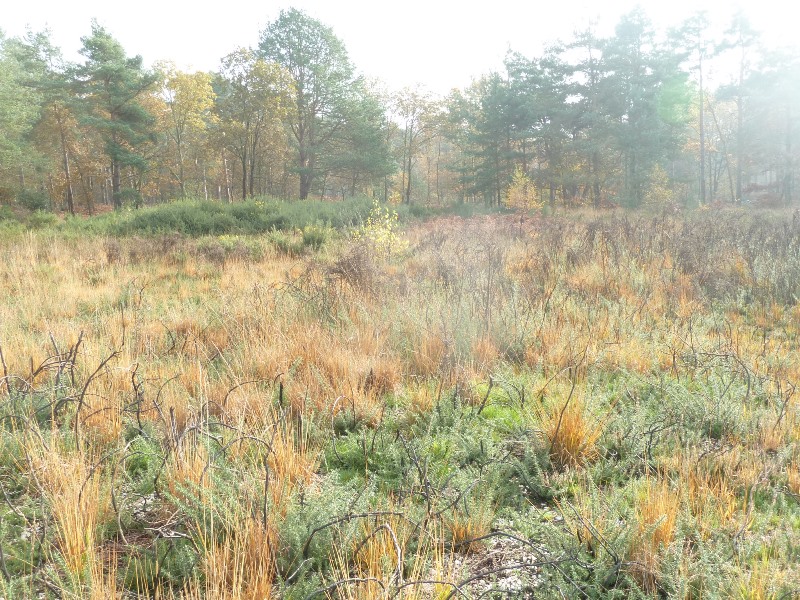 There had been two fires at the site in recent times, the latest being in the spring of this year .....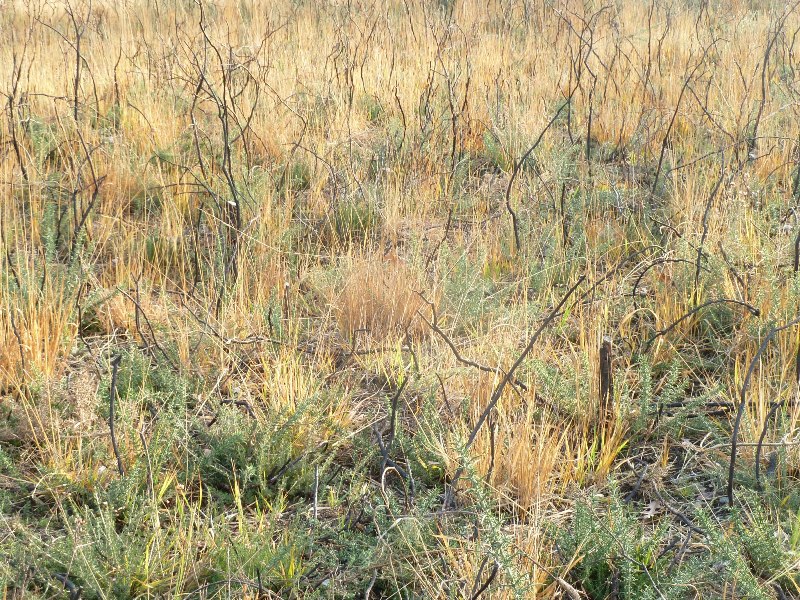 ..... much evidence of which still remains.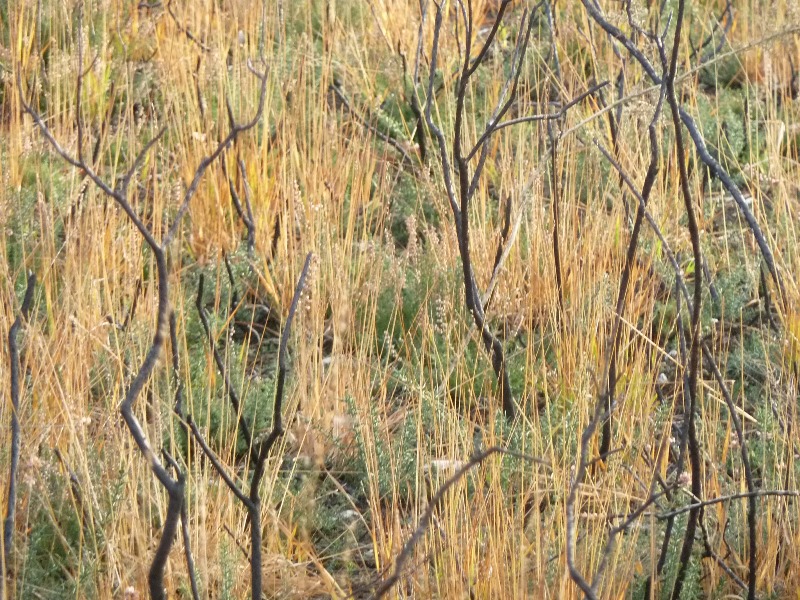 Despite the apparent devastation both heather and gorse were already re-growing and the patches of bare ground created by the fire provide excellent basking places for the common lizards, grass snakes and adders which inhabit the site.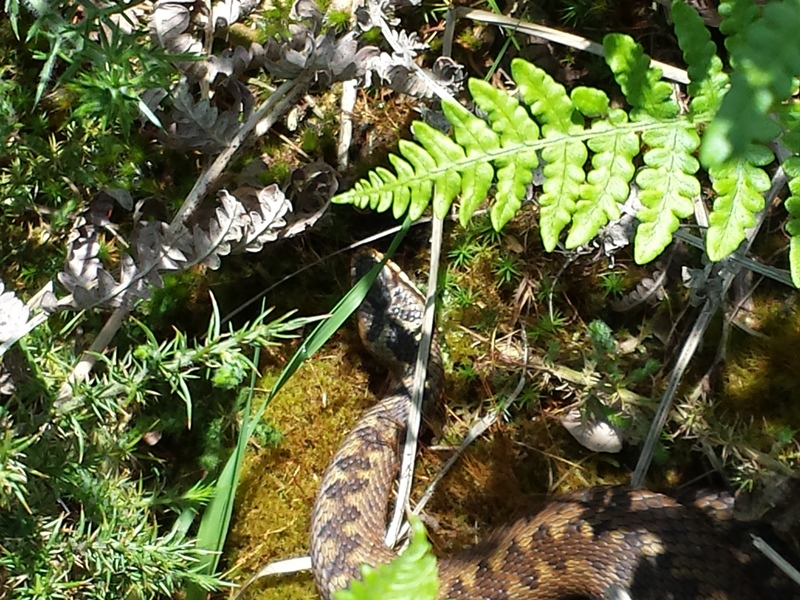 It had been feared that the earlier fire had killed the Common's population of adders but this proved unfounded as a photo from June of this year shows.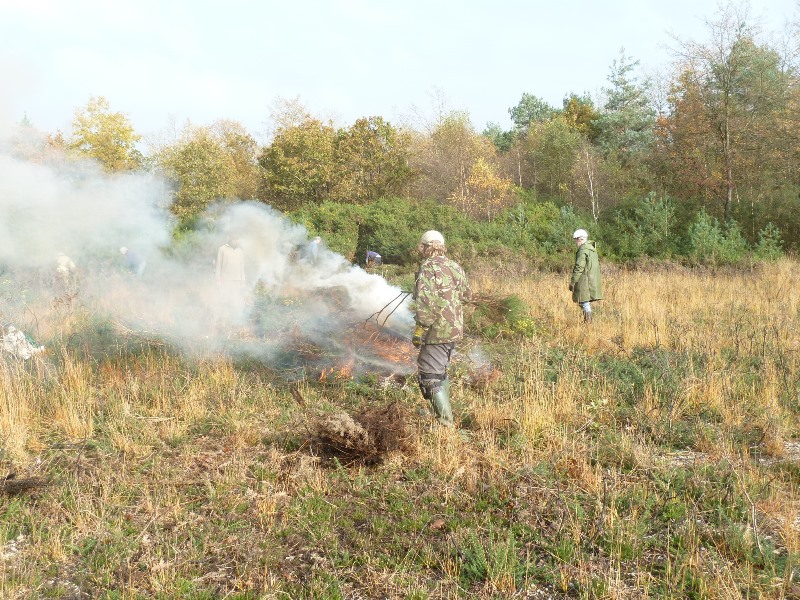 After coffee we were soon back at work.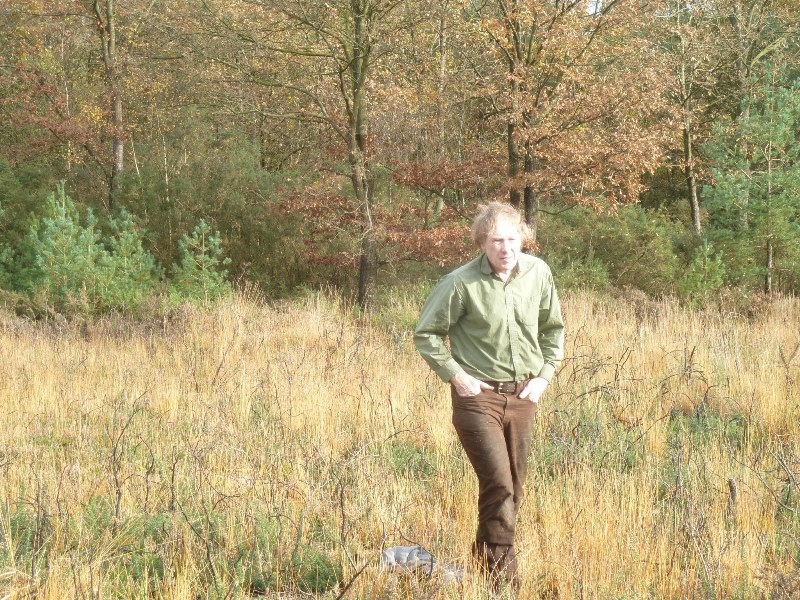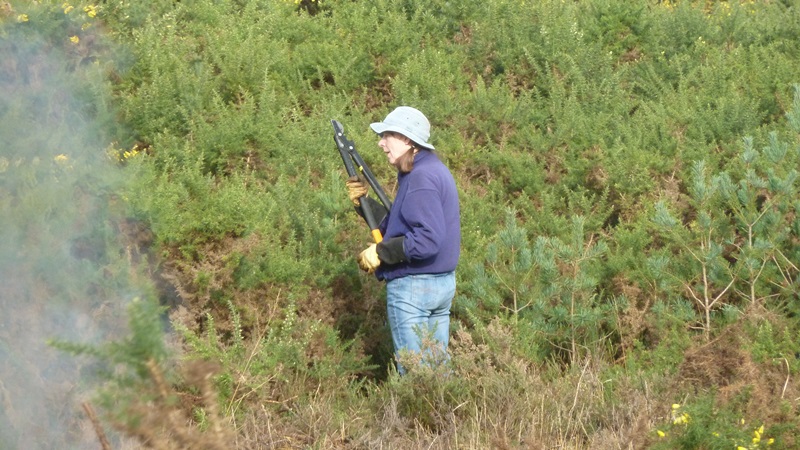 And then it was lunch.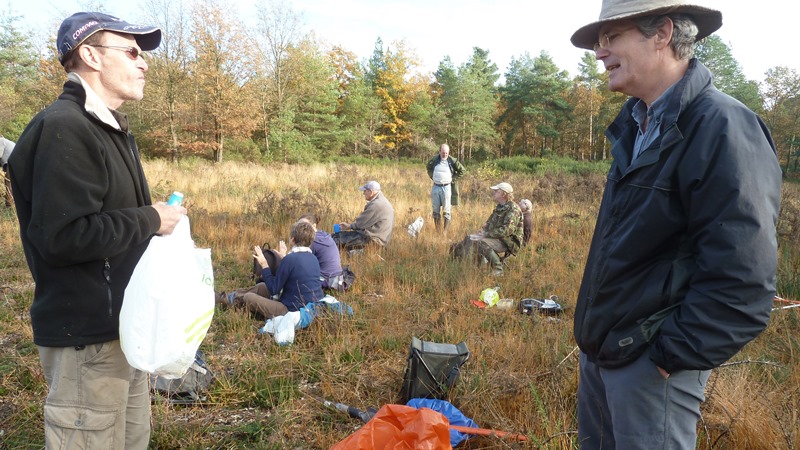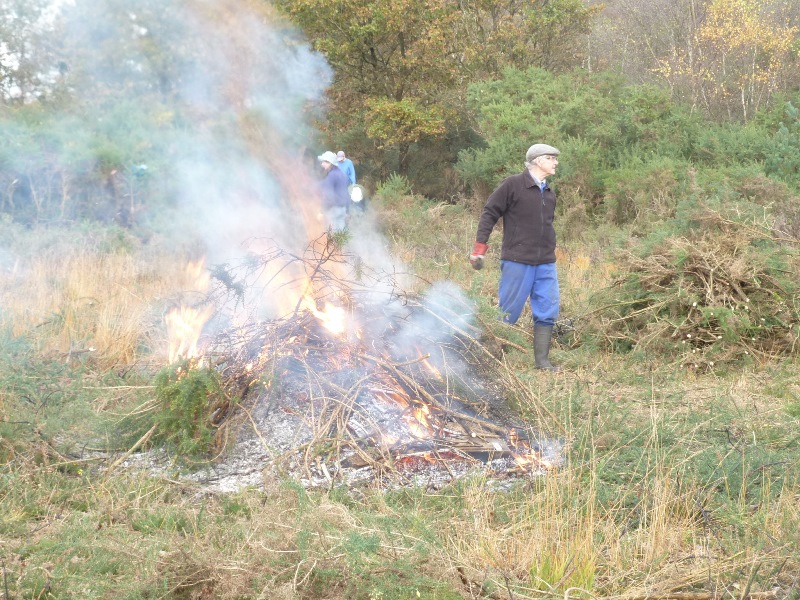 With lunch over and the fire was again soon blazing.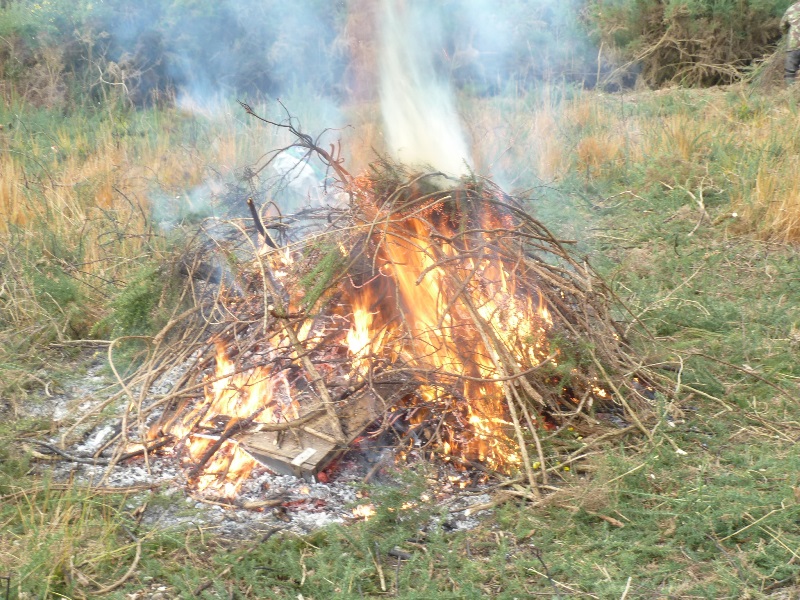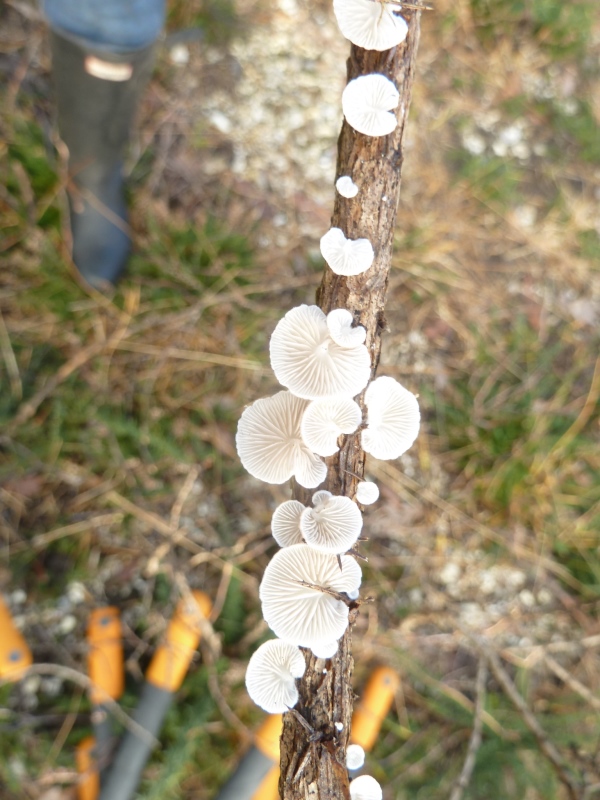 Clearing areas such as this it is always interesting to see what is discovered, .....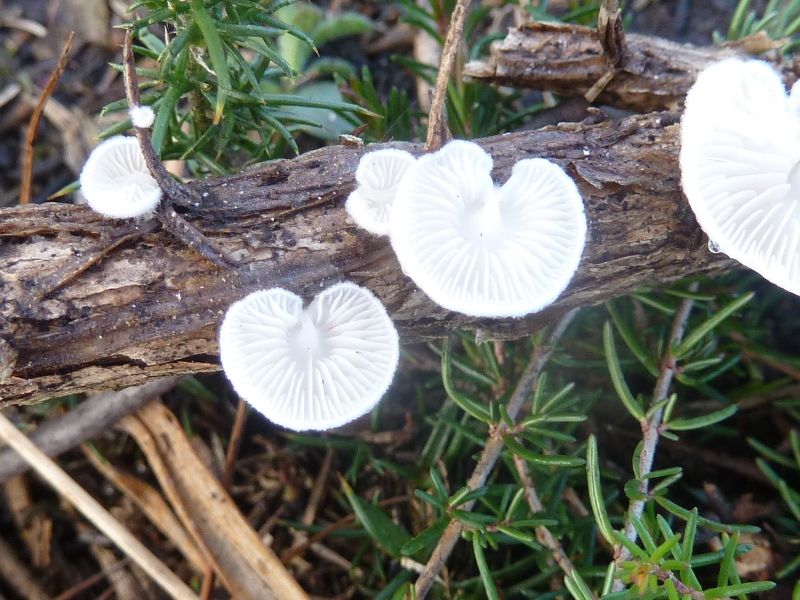 ..... it may be fungi growing on the stems of dead gorse .....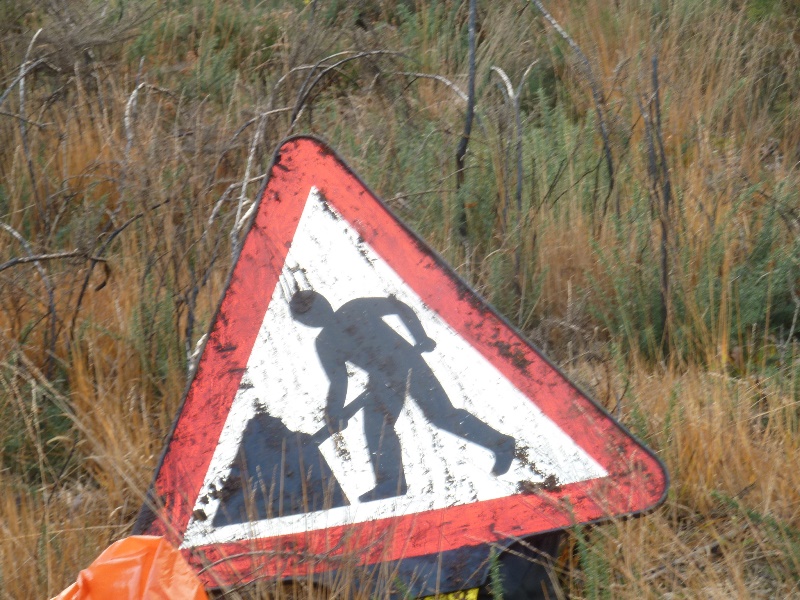 ..... or some other item.
As the task reached its end we stopped cutting and dragged the last of the cut material to the fire for burning.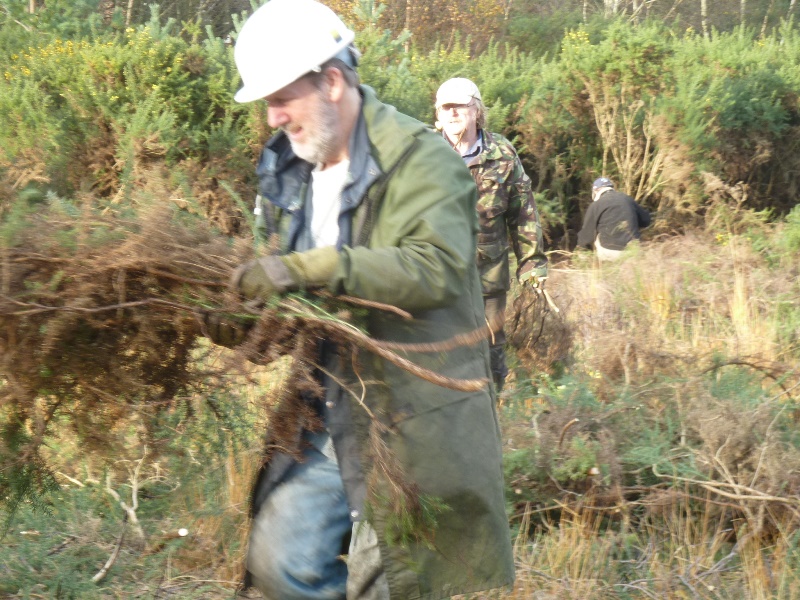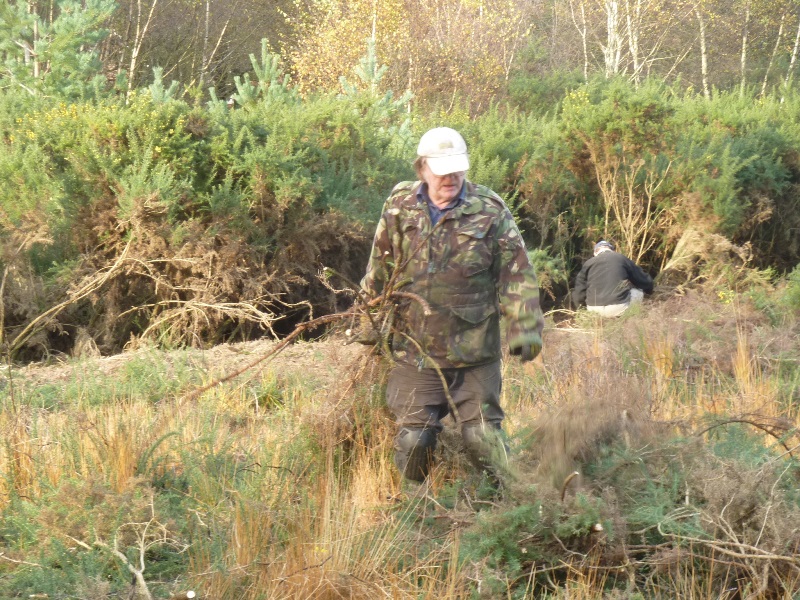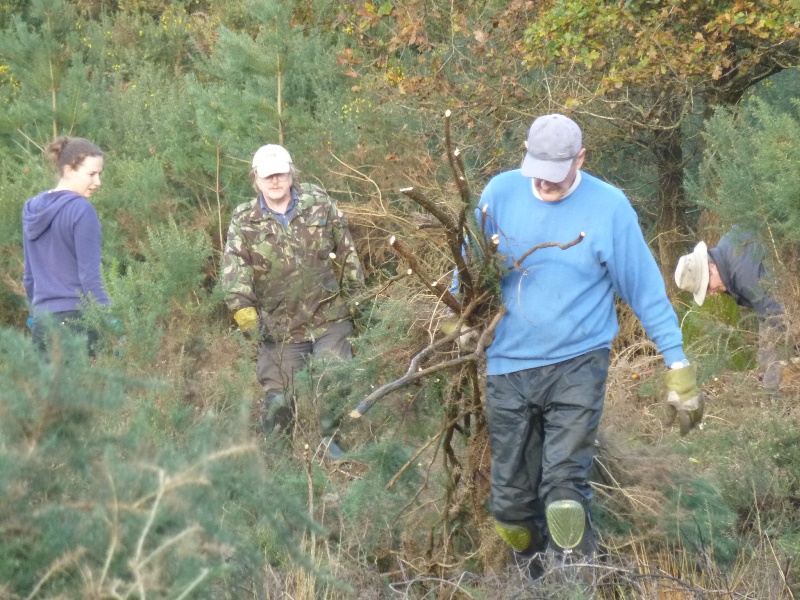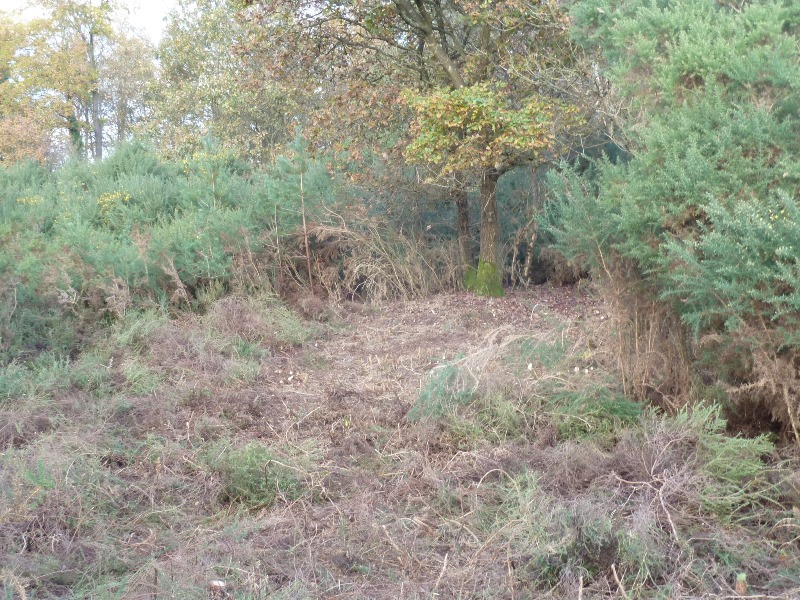 By the end of the day a significant area of gorse had been cleared.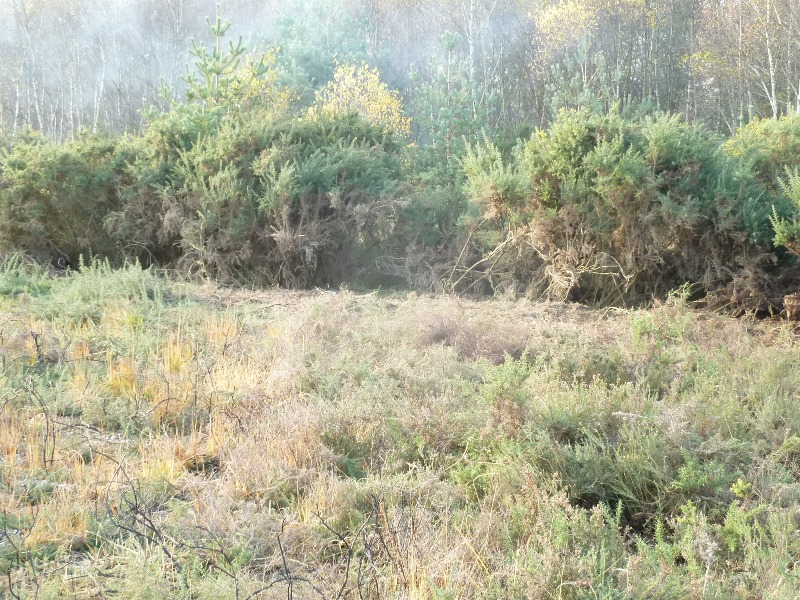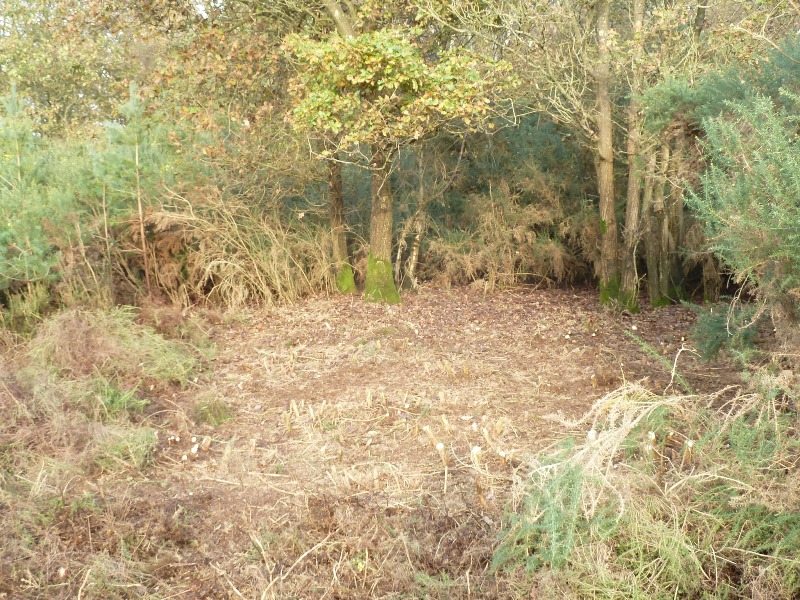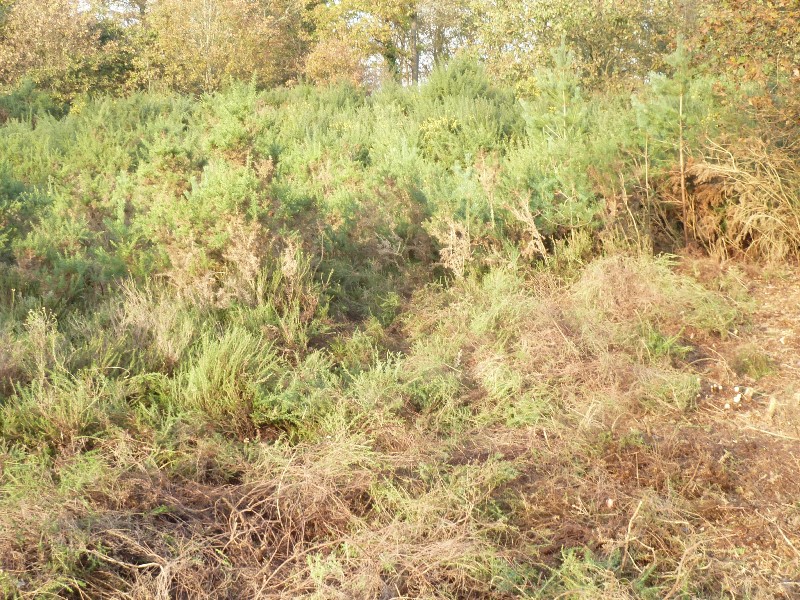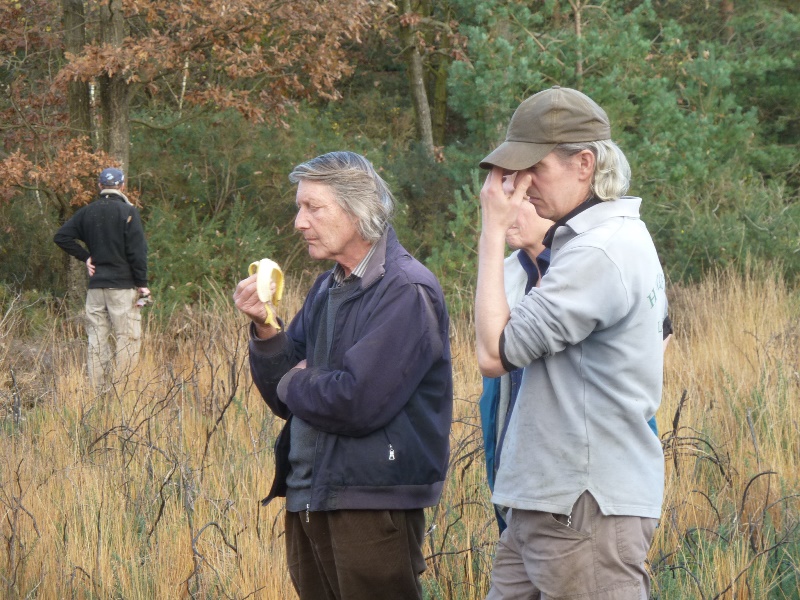 As Marcus averts his eyes and the rest of the team take stock of what has been achieved, John enjoys a late lunch.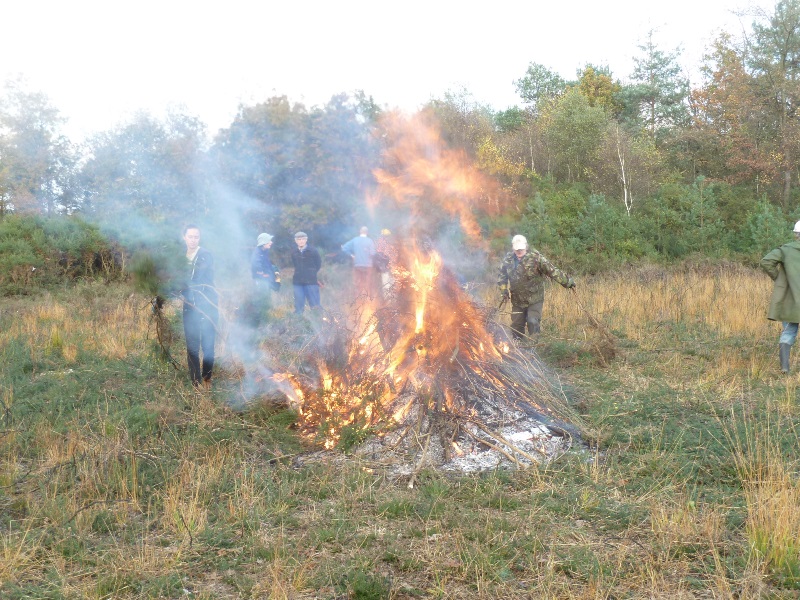 The last of the material to be burnt goes on to the fire and then most depart. A few delay leaving until the fire can be safely left then they too depart.
Many thanks to all who help. Eighteen volunteers is, at least in recent times, a record for the group.
Created: Wednesday, 26th November 2014
Photographs: Cathy Holwill, John Lerpiniere