CROW (Conserve Reading on Wednesdays)
Wednesday, 12th December 2018
Wolf Conservation Trust, Beenham ~ Hedgelaying preparation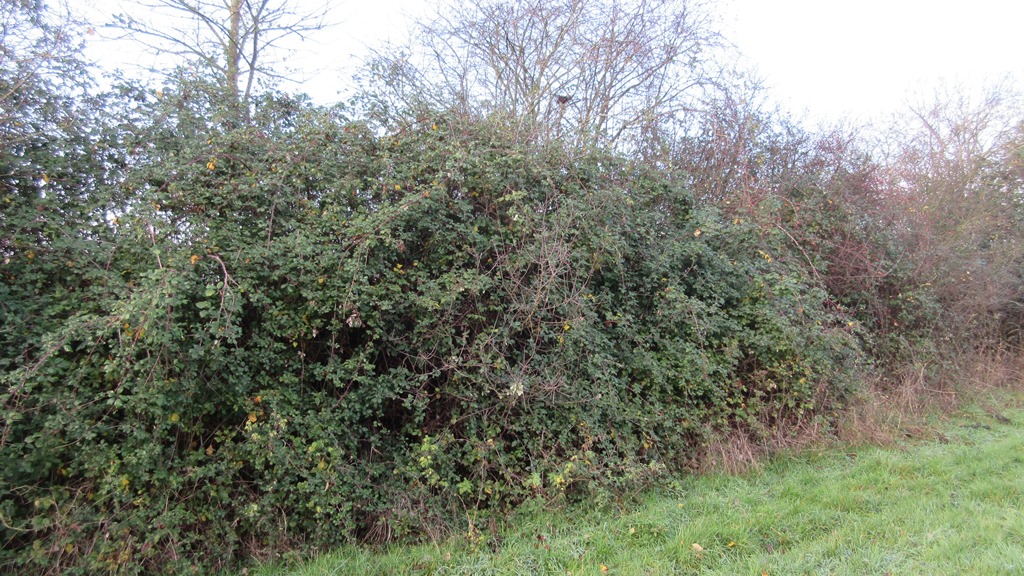 From the outset it was obvious this was going to be a challenging hedge to lay.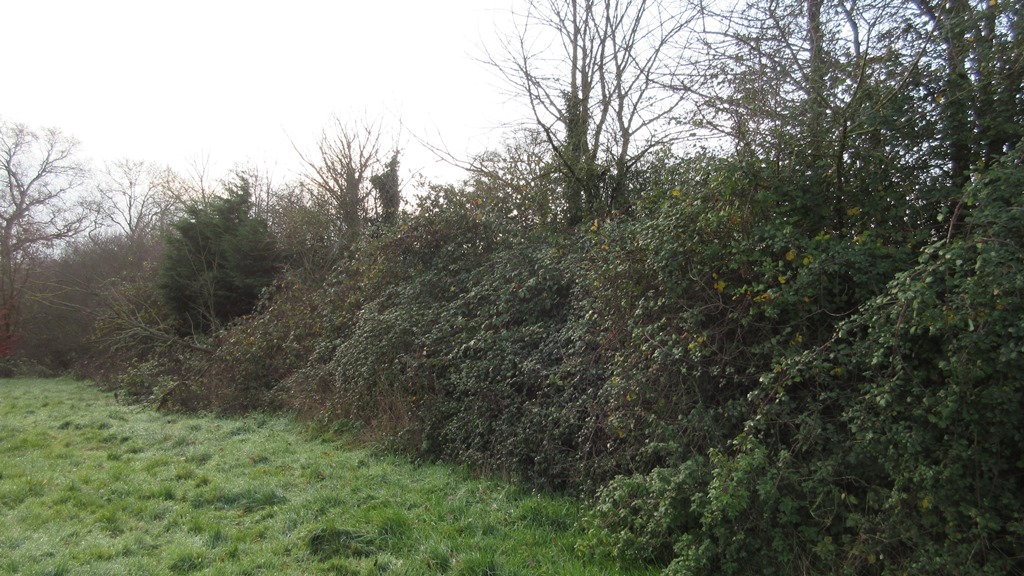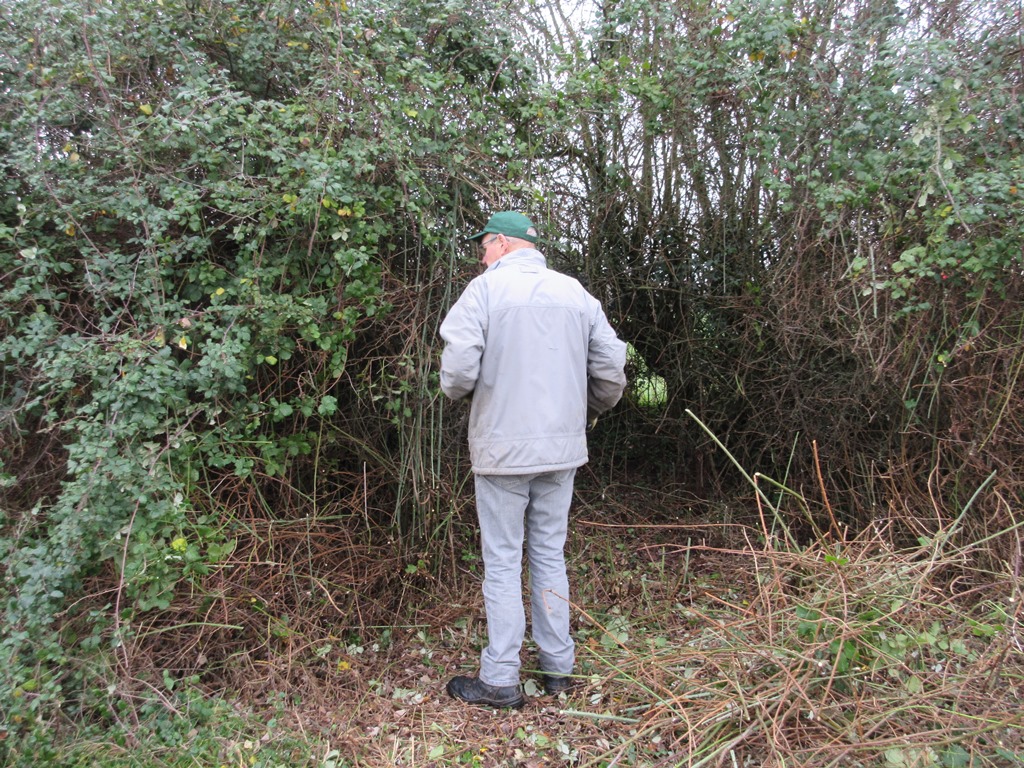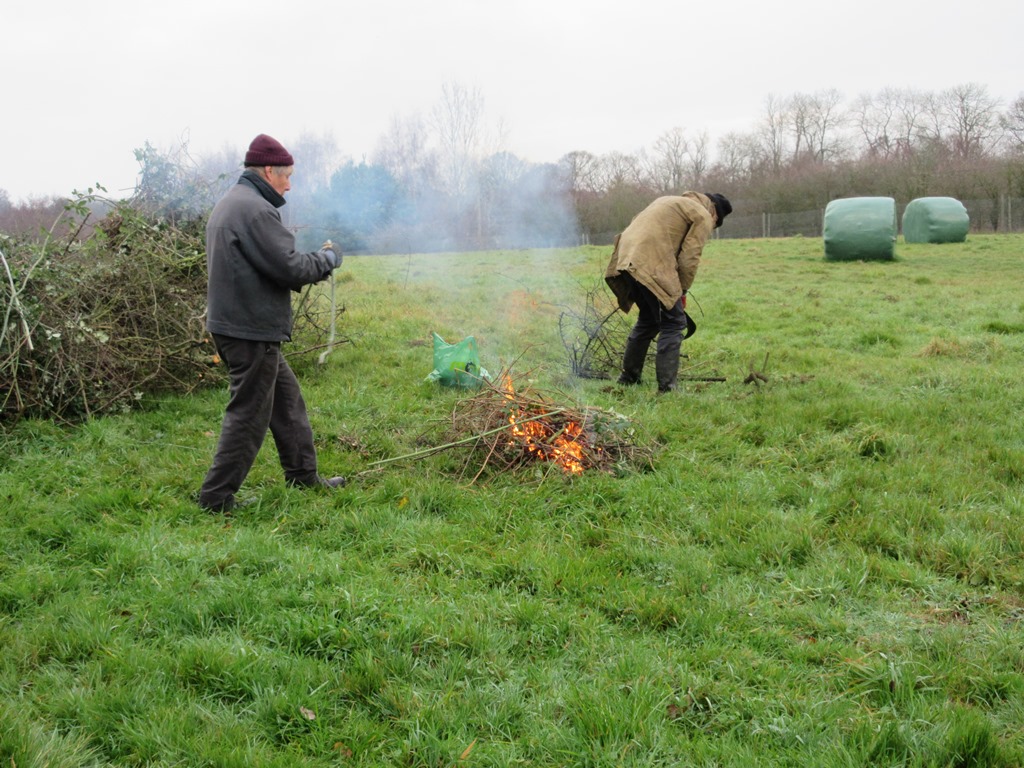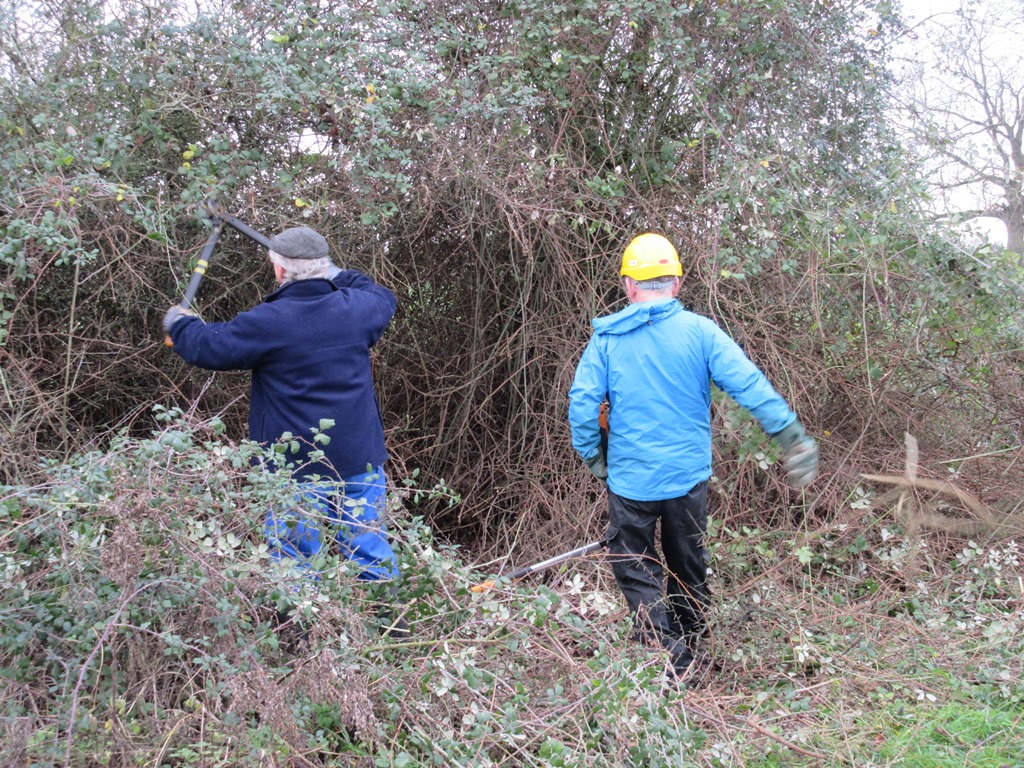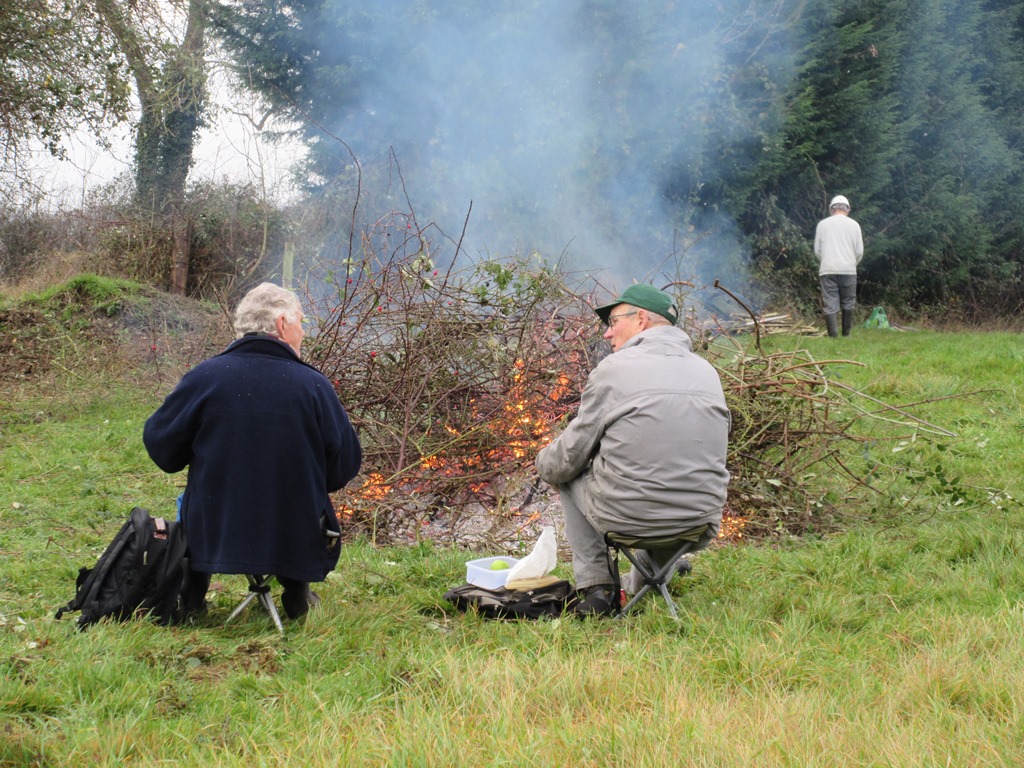 With an increasingly bitter wind the bonfire was all the more welcome at lunchtime .....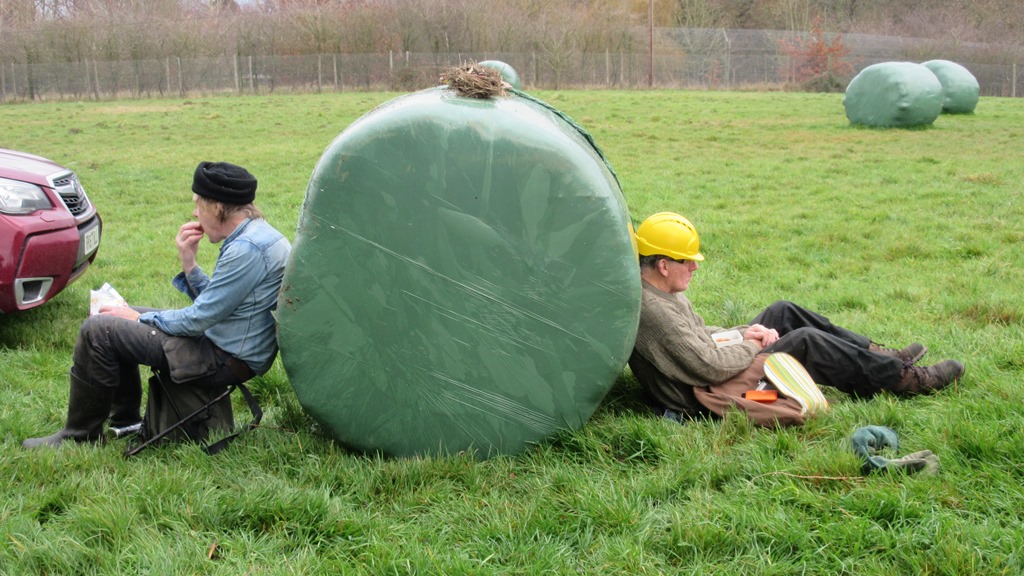 ..... although some found other places to seek shelter.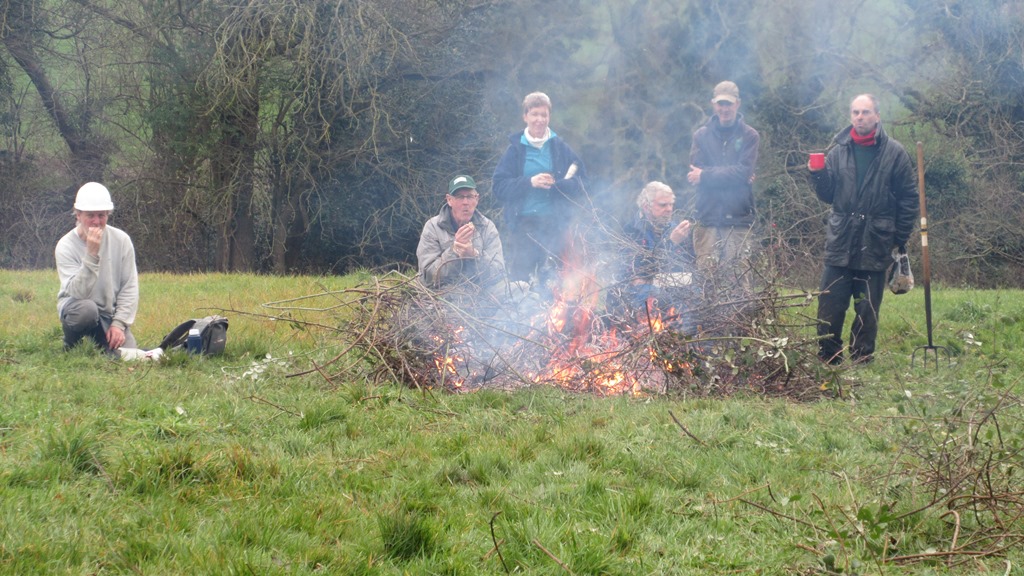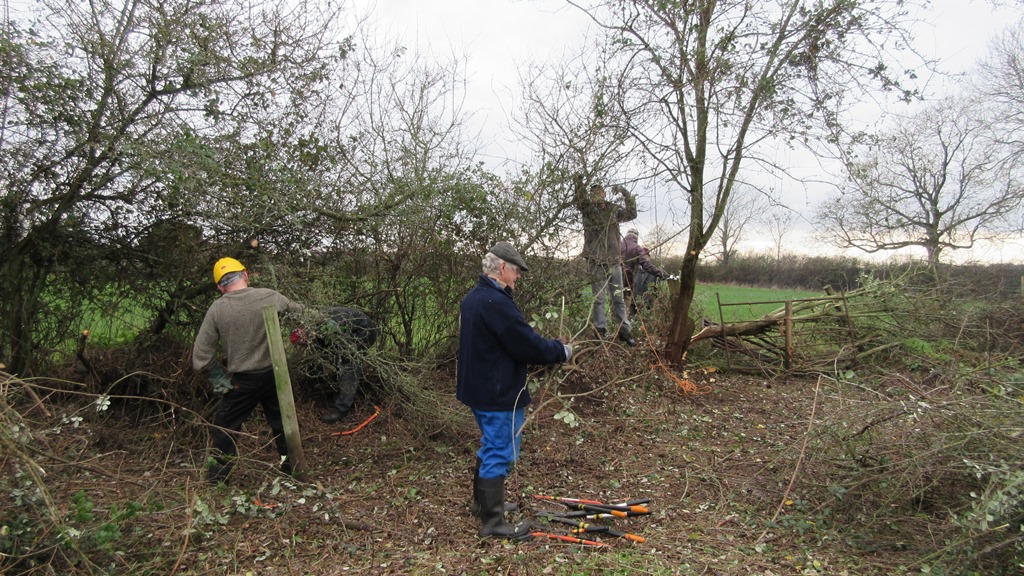 Early afternoon and the temptation to start laying proved to great.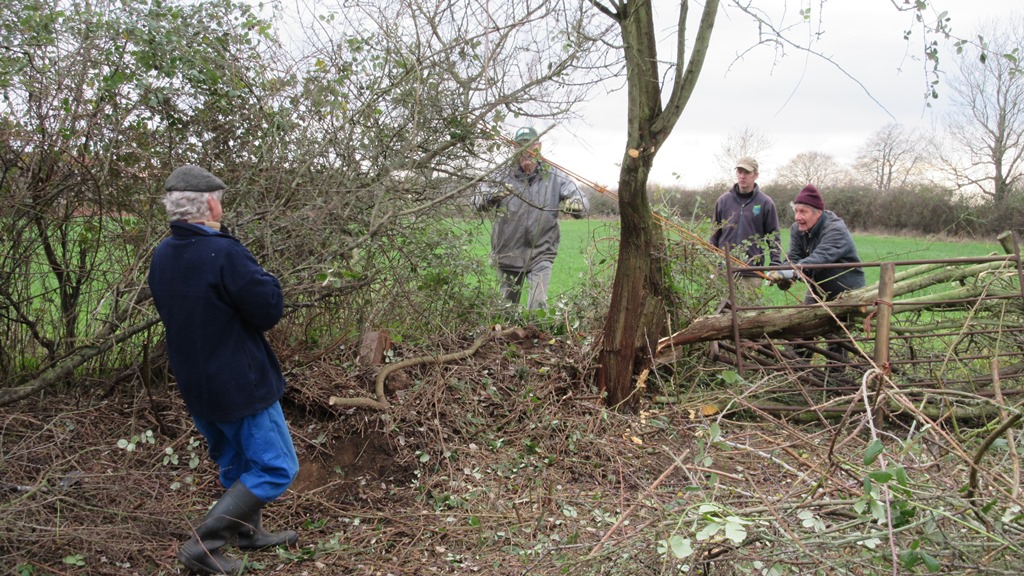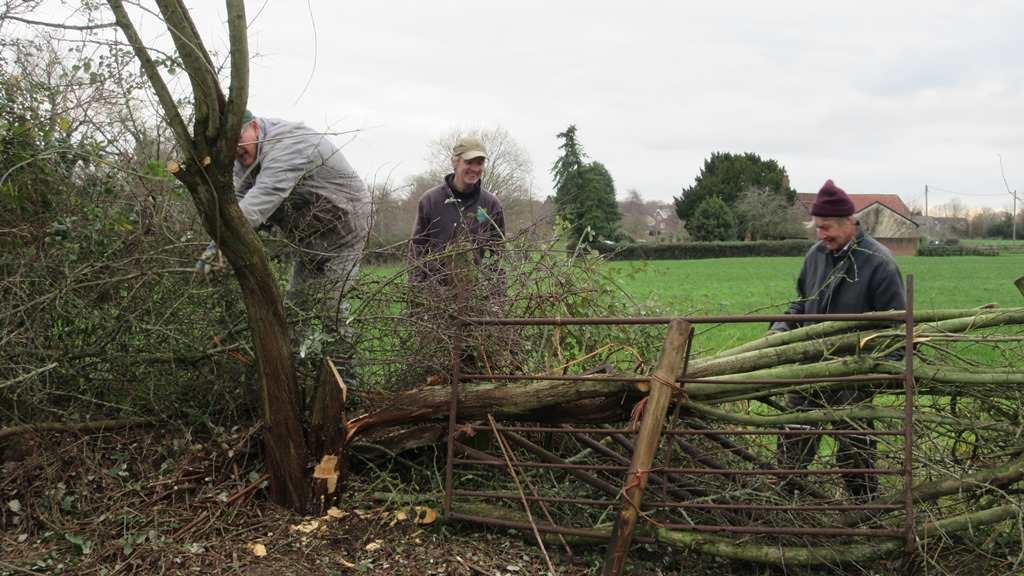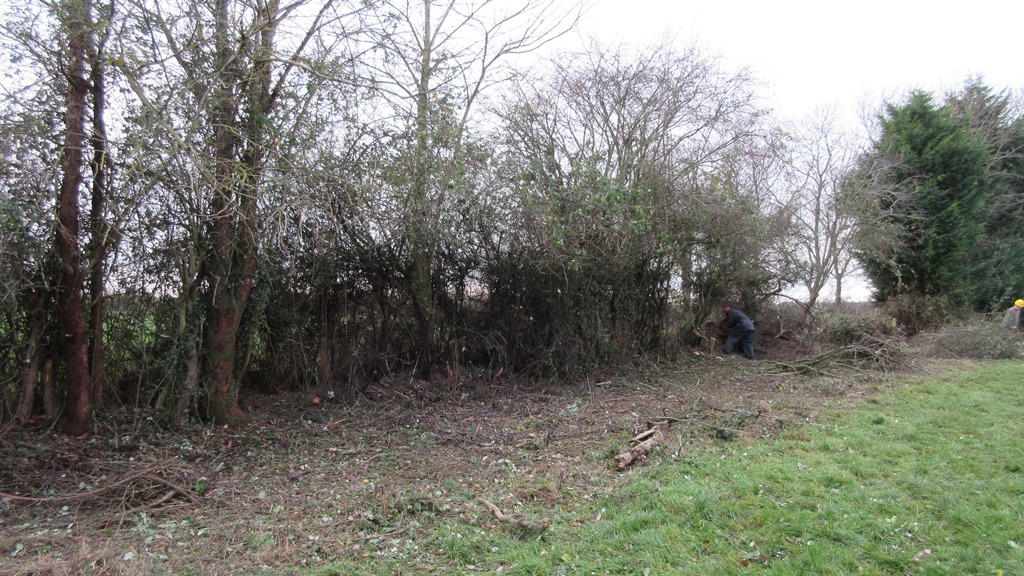 Even with the initial clearing complete and the laying started, the task seems none the less daunting.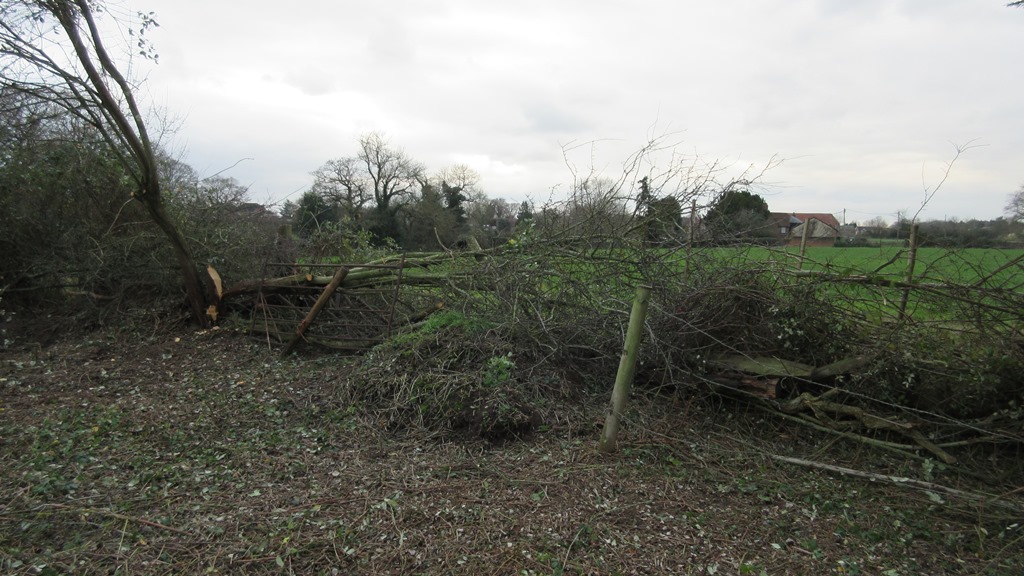 Created: Saturday, 15th December 2018
Photographs: Alan Stevens