CROW (Conserve Reading on Wednesdays)
Wednesday, 29th January 2014
Wolf Conservation Trust, Beenham ~ Hedgelaying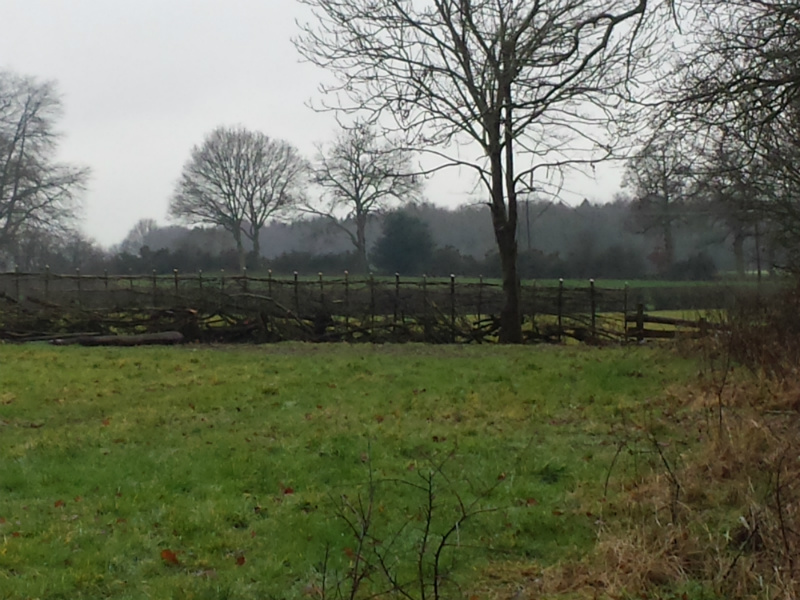 Having completed the laying of one hedge over the previous two winters, CROW returned to the Wolf Trust in November to commence laying a further section of hedge which we finished on this our final visit for the winter.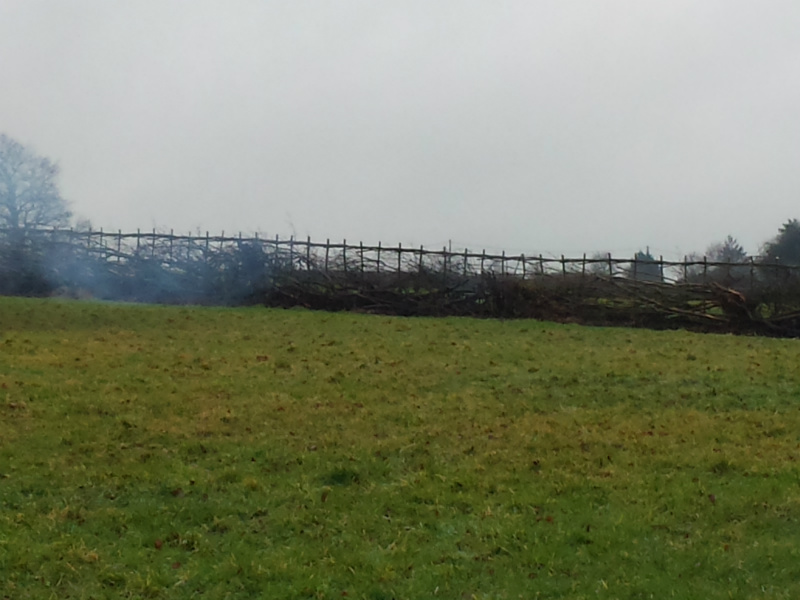 The main purpose of the task was to complete the staking and binding, and on a dismal grey day, being both cold and damp, the bonfire to clear the remaining brash was much appreciated.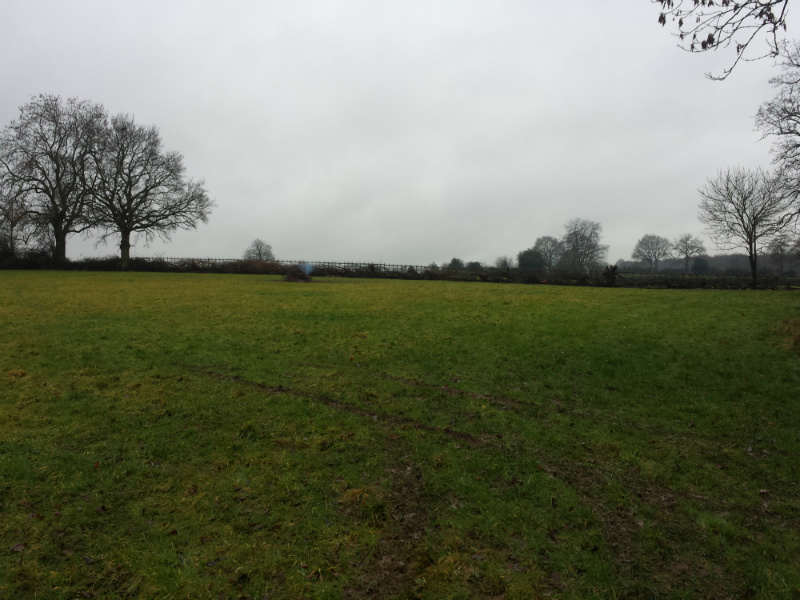 Our thanks to the five students from Reading College who joined us for the task - not an ideal introduction to wildlife conservation but we hope they enjoyed themselves.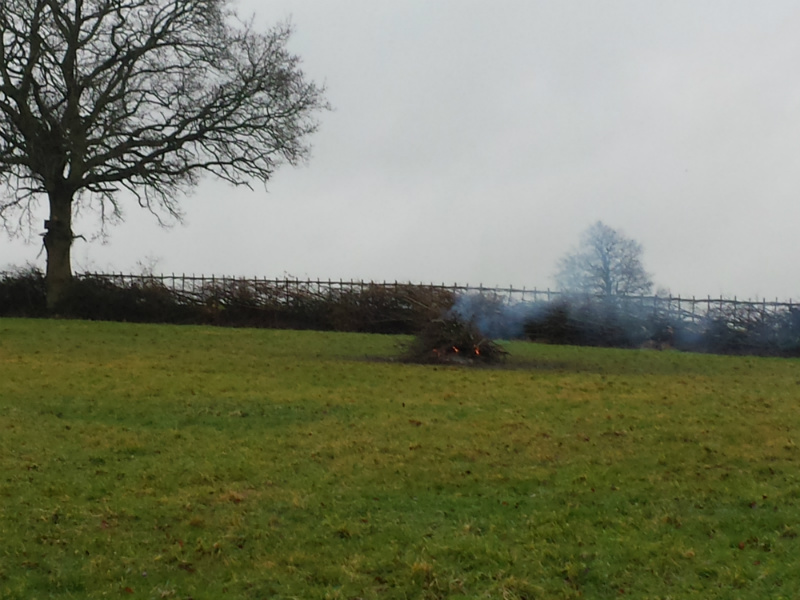 We hope to return in the autumn to lay a further section of this hedge to the accompaniment of the howling of the wolves!
Created: Wednesday, 19th March 2014
Photographs: John Lerpiniere