CROW (Conserve Reading on Wednesdays)
Wednesday, 8th March 2017
Wolf Conservation Trust, Beenham ~ Hedgelaying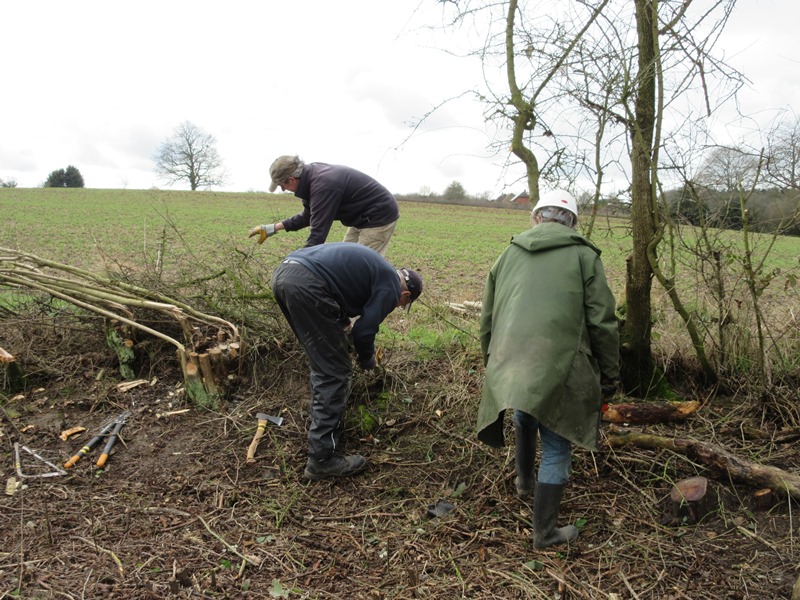 Our final visit to the Wolf Trust this winter and the group sets about laying the last of the section of hedge on which work started last November .....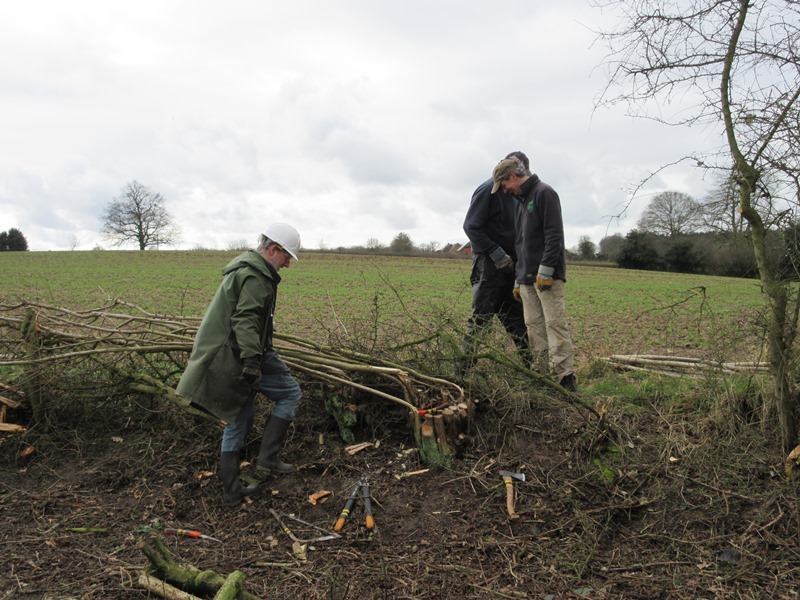 ..... spurred on by the prospect of rain which in the end failed to materialise, and accompanied by the howling of wolves and the cries of a pair of lapwings (peew performing their courtship display in the adjacent field.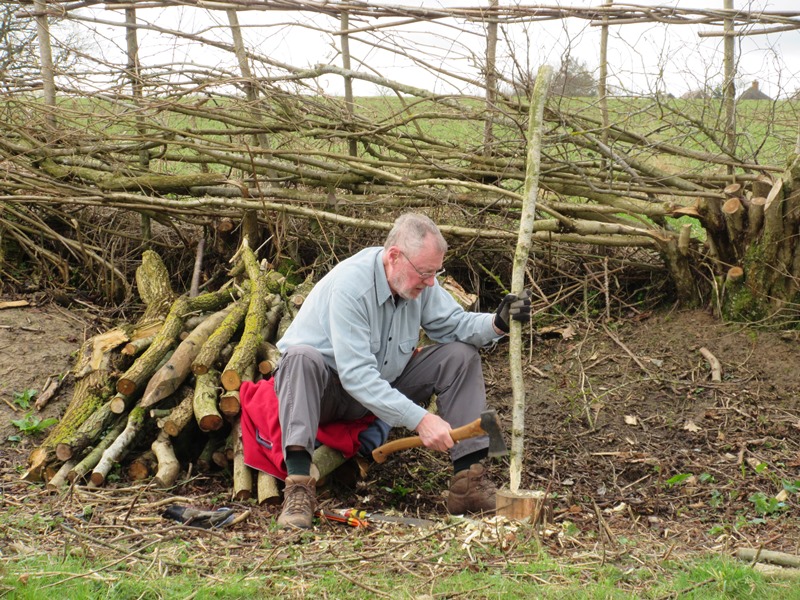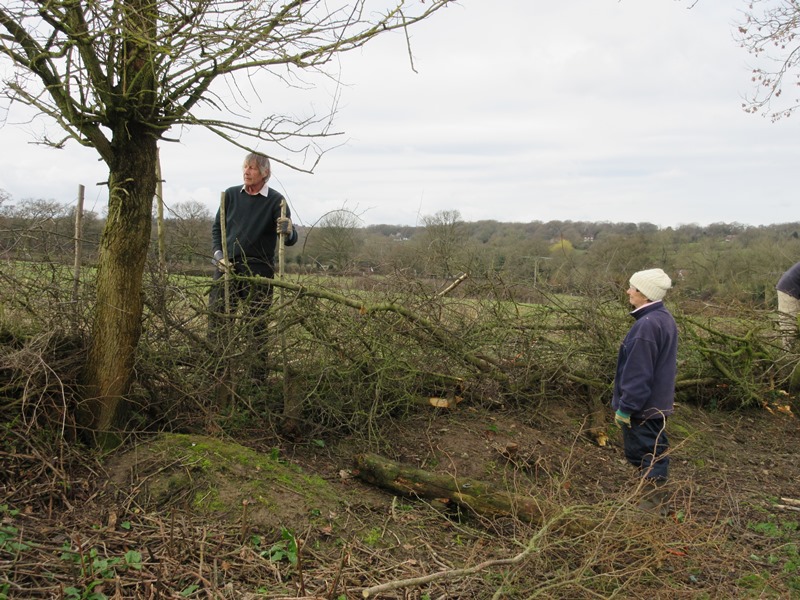 By the end of the day all the brash needed to be and was .....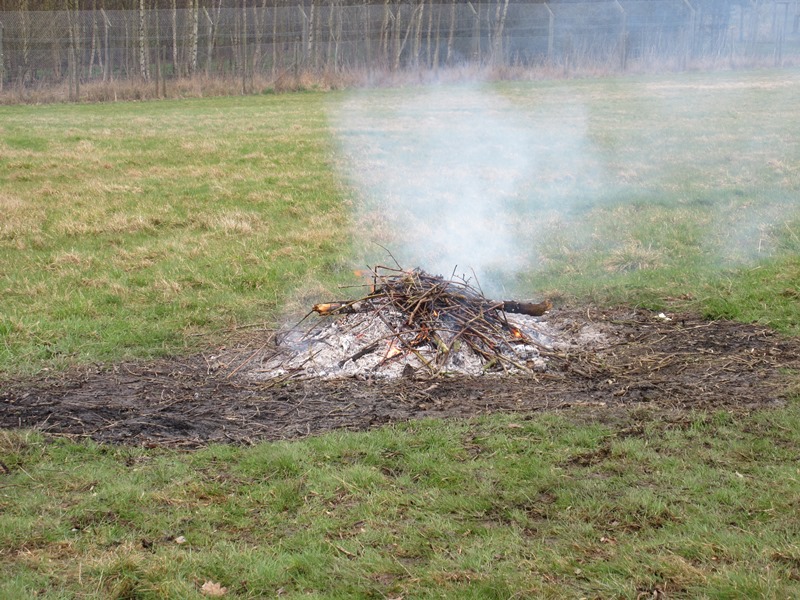 ..... cleared!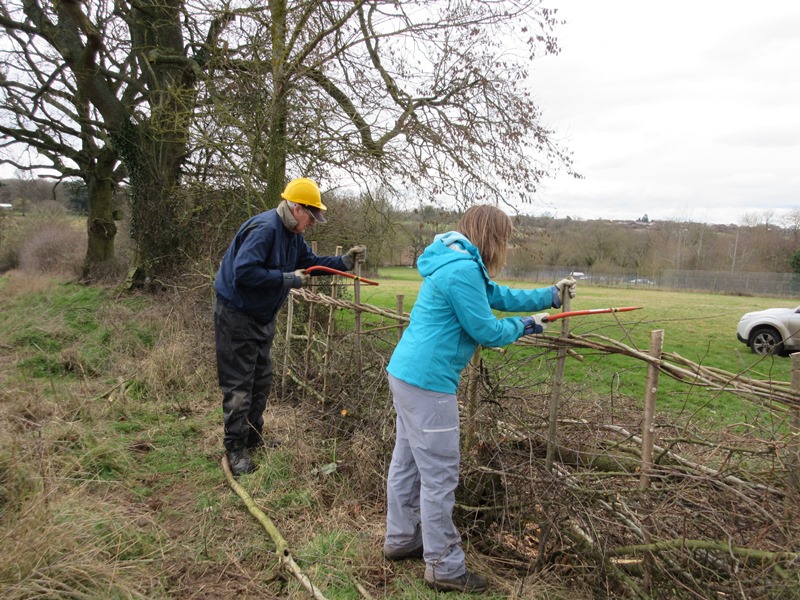 Putting a shine on the last of the stakes.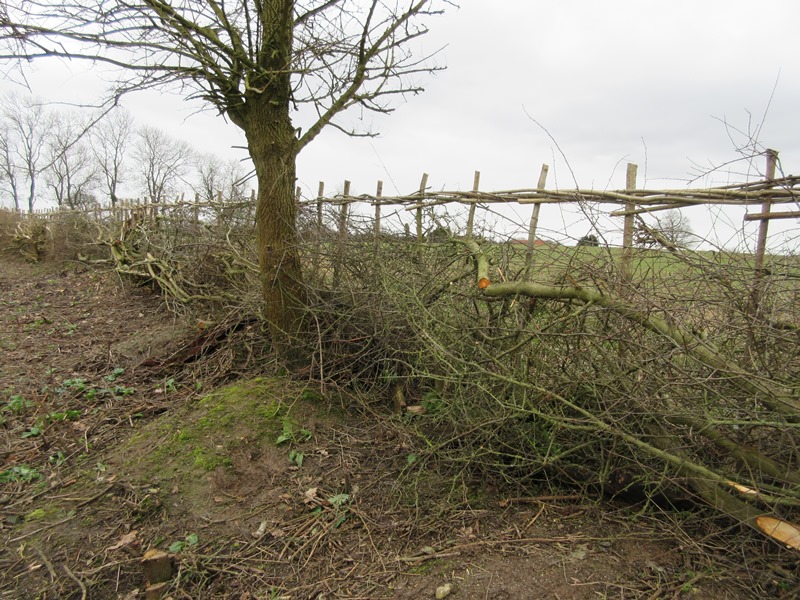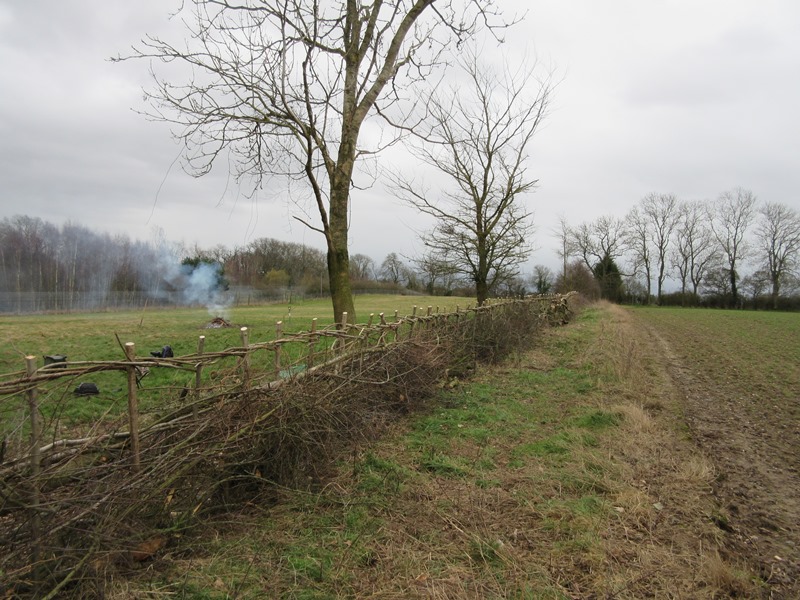 The finished hedge.
Created: Thursday, 16th March 2017
Photographs: Alan Stevens