CROW (Conserve Reading on Wednesdays)
Wednesday, 19th March 2008
Forbury Gardens ~ Installing nest boxes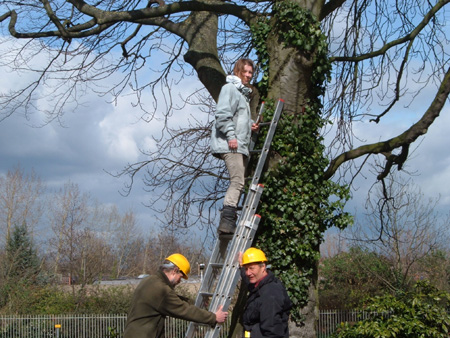 On the 19th March CROW visited Caversham Court where seven nest boxes were installed, before moving on to Forbury Gardens where a further four boxes were to be located. The boxes, of various types, were provided by Reading Borough Council and came from Alana Ecology.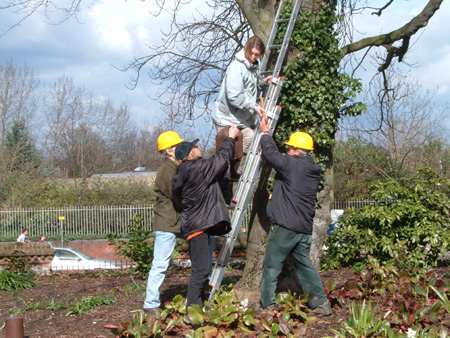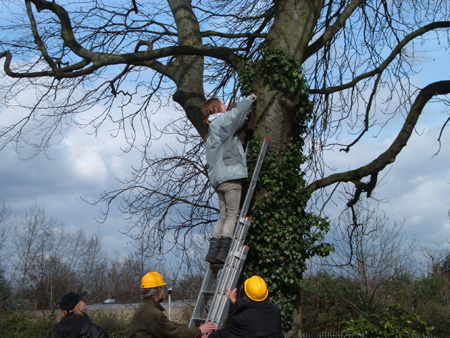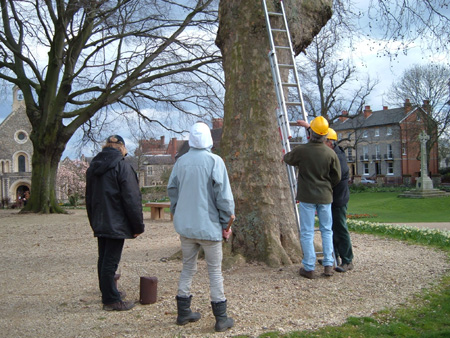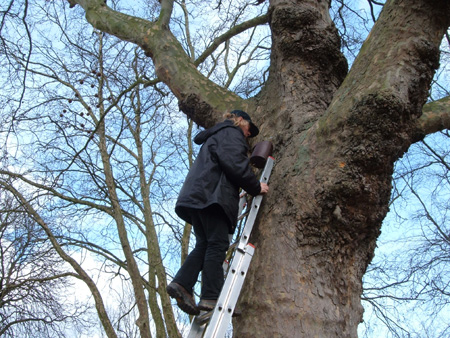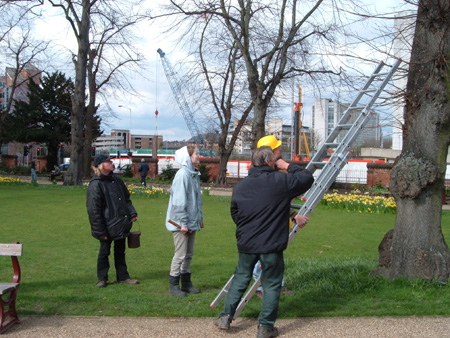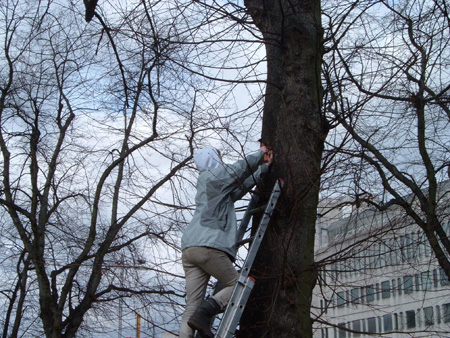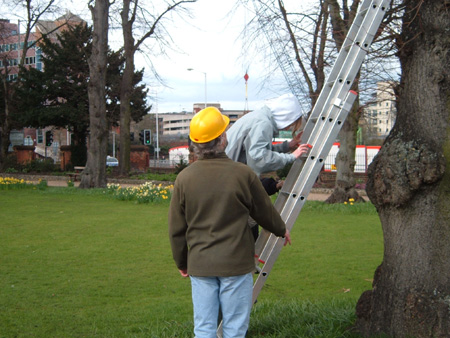 CROW team: John, Lawrence, Alan and Emma, a Countryside and Environment student from the Berkshire College of Agriculture. Also with us at Caversham Court were Gill, Judith and Dave.
A footnote and an apology. On a visit to Caversham Court on the 23rd April 2008, blue tits were observed visiting one of the boxes we had installed. In the original version of this page it was stated that the task took place in 1708, this was an error and we would like to apologise to anyone who we unintentionally mislead.
Created: Sunday, 16th July 2017
Photographs: Paul Hiscox, RBC