CROW (Conserve Reading on Wednesdays)
Wednesday, 7th November 2007
Brookfields School, Tilehurst ~ Meadow and pond maintenance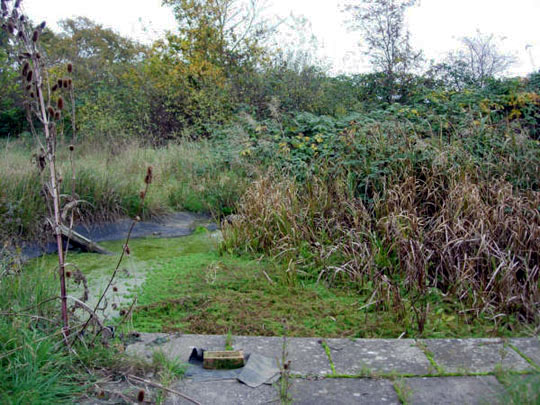 After a wet summer, our autumn visit to the school's wildlife garden found the site covered with long grass and bramble making access by the students difficult. The surface of the pond was also completely covered with weed including parrots feather.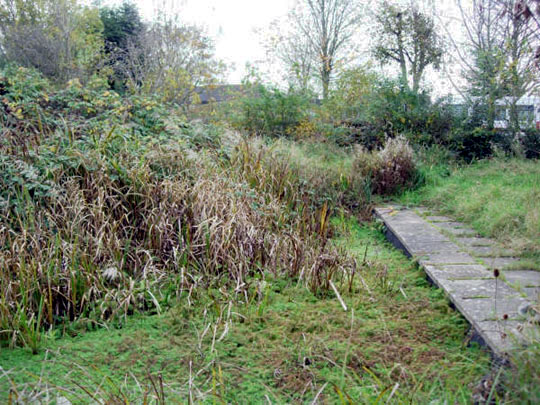 In fact those who did not know the site could easily have been forgiven for not noticing the existence of a pond.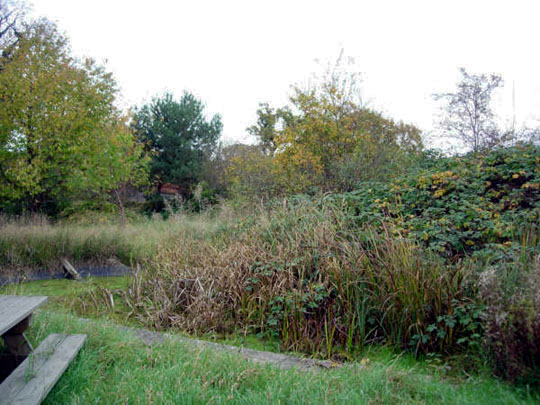 Drastic action was called for.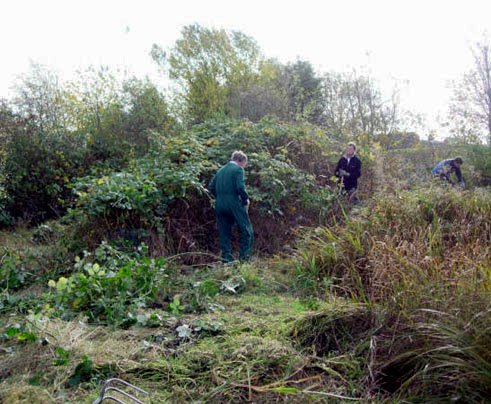 While Phil began work on reducing the amount of weed in the pond, the rest of the team started to attack the grass and bramble.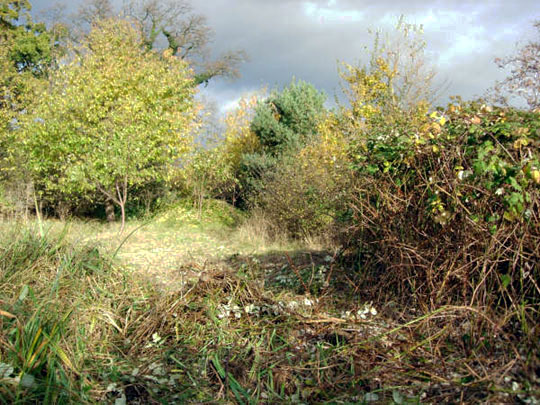 The bramble needed to be cut back hard as it was threatening to invade the pond.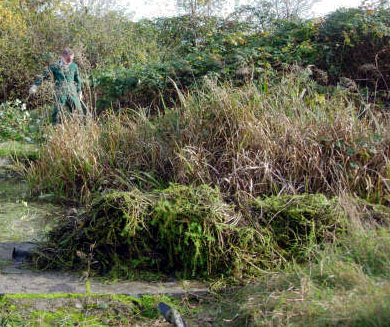 Weed removed from the pond was left at the edge allowing any creatures it contained to return to the water.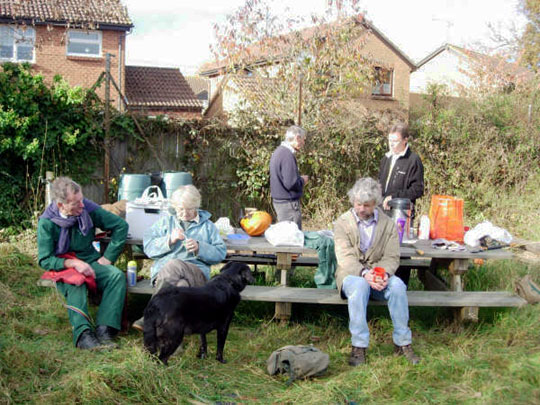 After a morning's hard work, it's time for a well deserved break and some lunch.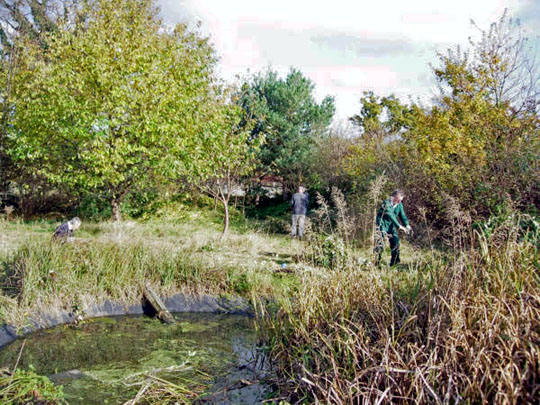 The pond is starting to look better with water once again visible after much of the weed has been removed.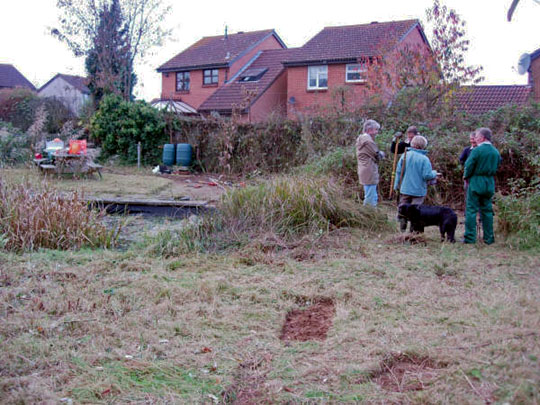 The task is almost over, the final job of clearing top soil from a number of areas in preparation for wild flower sowing having been accomplished. The original intention had been for CROW to sow the wild flowers, but with the access now much improved it was decided to leave this for the students.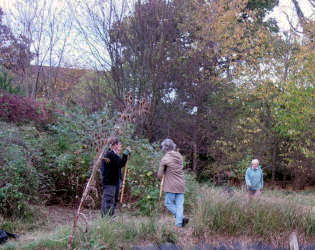 At the end of a hard day's work, group members are only to happy to demonstrate the multi-purpose nature of many of the tools we used.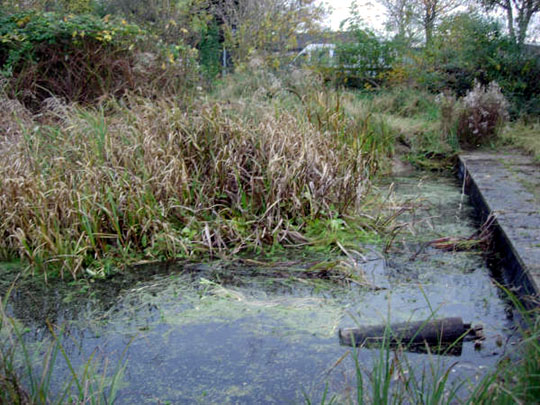 Just time for a final look at what has been achieved.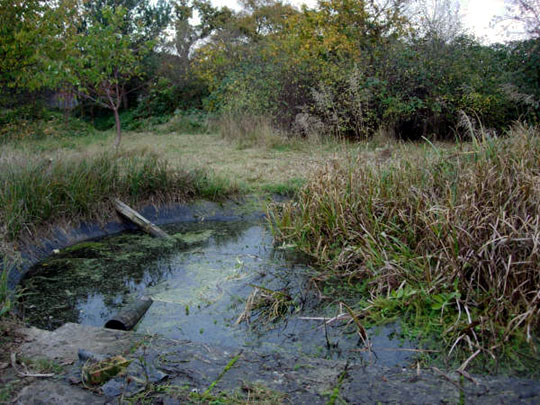 "a triumph as always" Colin Esrich, Brookfields School
The CROW team: Judith, John, Mike, Phil, Terry and Alan together with James and two of his companions for part of the morning, and not forgetting Poppy. Many thanks to Phil for the photographs.