Friends of Clayfield Copse
Saturday, 11th September 2021
Clayfield Copse, Caversham ~ Bat Evening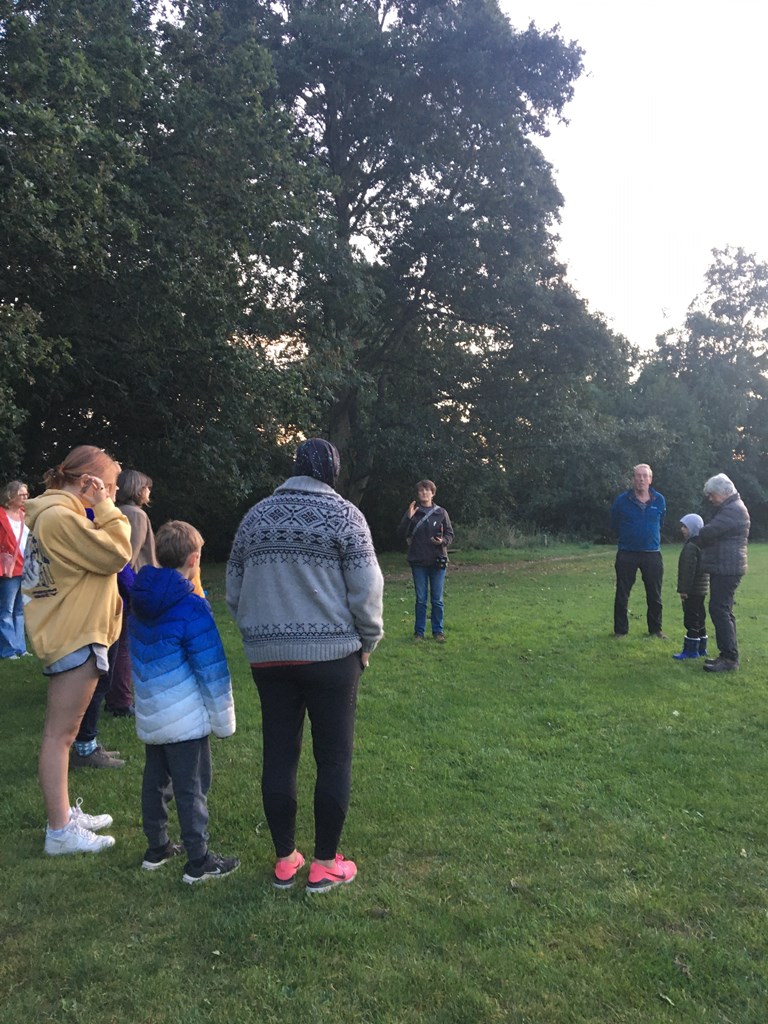 Around twenty people joined Rose-Ann from the Berks & South Bucks Bat Group for a guided walk around the meadows and woodlands during which the following bat species were heard and/or seen: common pipistrelle, soprano pipistrelle, noctule and serotine. A male and a female tawny owl were also heard. For more information on UK bats visit the Bat Conservation Trust website.
Updated: Friday, 17th September 2021
Photographs: Judith Oliver