Friends of Clayfield Copse
Sunday, 3rd May 2015
Clayfield Copse, Caversham ~ Regular monthly task - Coppicing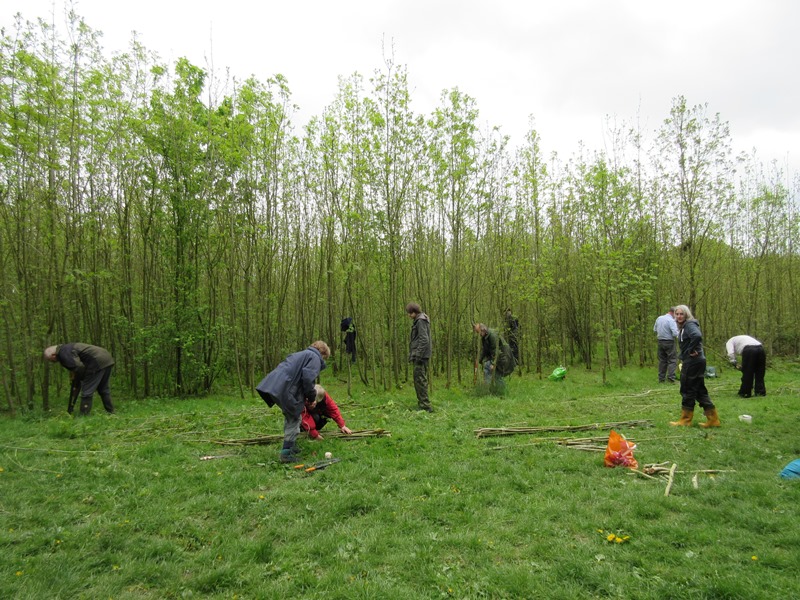 Despite having been up at half four this morning for the Dawn Chorus walk, some were back on site by ten o'clock to join the regularly task which this month was devoted to coppicing to provide bean poles for Whitley GrowAllot community allotment, part of Reading's Food4Families project.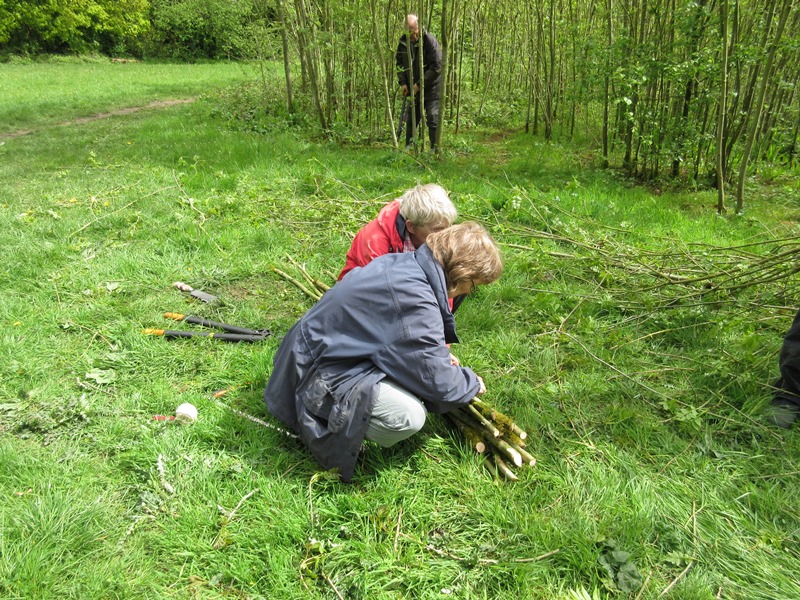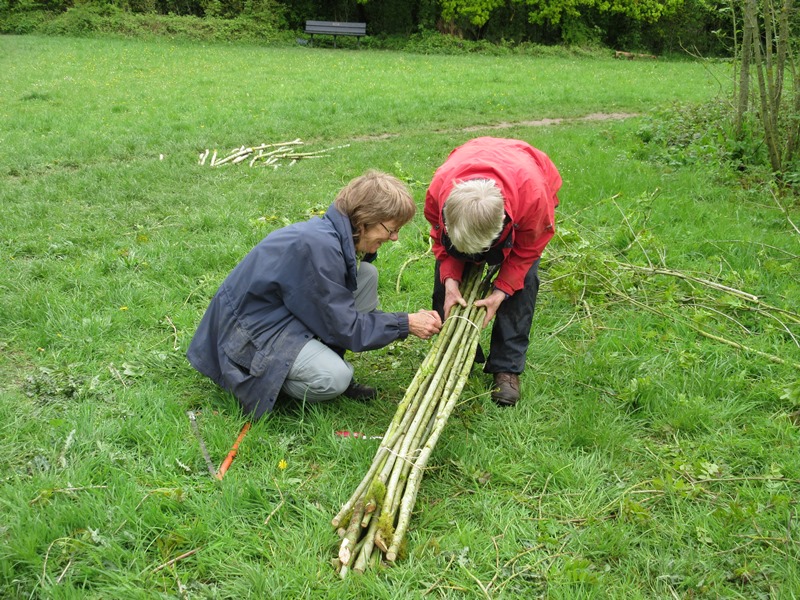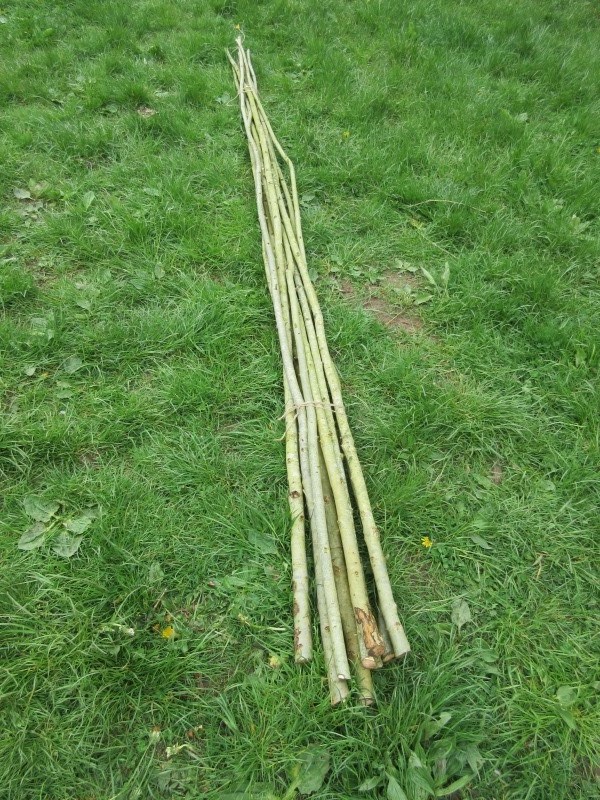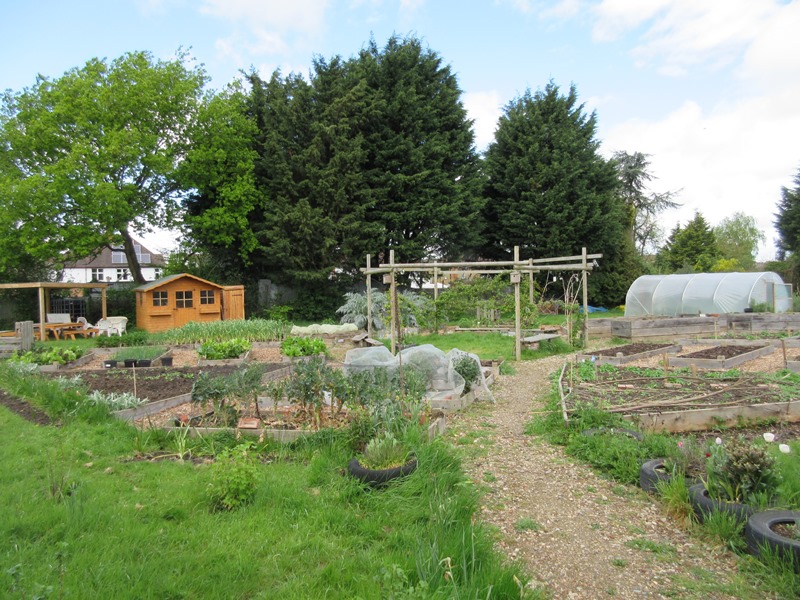 Whitley GrowAllot which is located off Meavy Gardens, Brixham Road.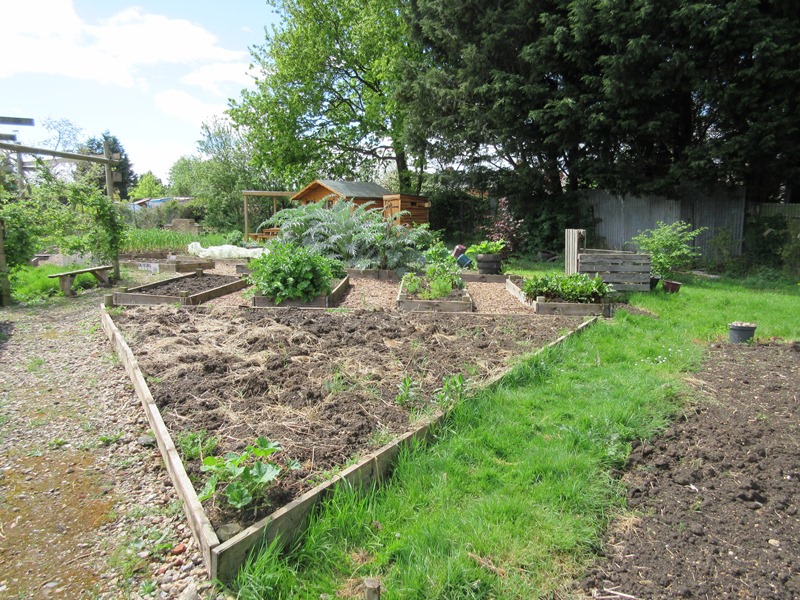 The allotment includes a pond created by The Conservation Volunteers and a hive of bees.
We wish them a successful growing season and a bumper crop of beans.
Created: Monday, 4th May 2015
Photographs: Alan Stevens