Wednesday, 9th May 2007
Clayfield Copse, Caversham ~ Common Spotted Orchids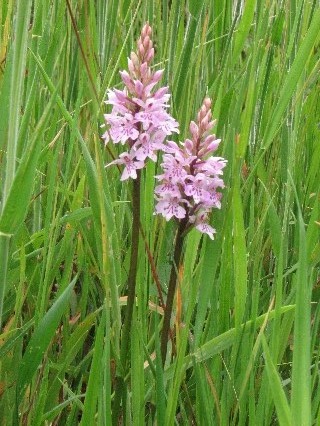 A common spotted orchid (Dactylorhiza fuchsii) has been found flowering at the site.
Whilst not rare, it is the first time this plant has been found flowering at Clayfield Copse in recent years and hopefully is an indicator that the aim of the local 'Friends of' group to increase the diversity of the site's wildlife is succeeding.
If you would like to help with the work of maintaining Clayfield Copse, Econet runs a conservation task here on the first Sunday of each month. Please visit our Programme for contact information and details.
Our thanks to Jill Verran for making the discovery and allowing us to use her photograph. Jill has been taking wildlife photo's at Clayfield Copse since April 2007 and we hope to include more on the website in the future.