CROW (Conserve Reading on Wednesdays)
Wednesday, 11th March 2009
Downsway Primary School, Tilehurst ~ Hedgelaying and planting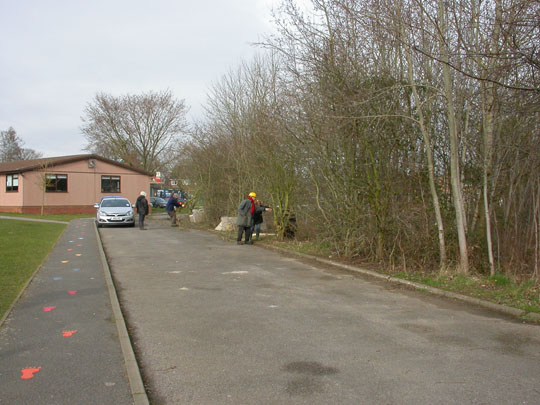 As part of a project to restore the school's wildlife area, CROW was asked to lay the hedge at the edge of the woodland area. The hedge consisted almost exclusively of hawthorn and had not been cut for a number of years (if ever). As it was very sparse in places, the opportunity was taken to do some new planting filling the gaps using a variety of native species obtained locally. The task was spread over two weeks.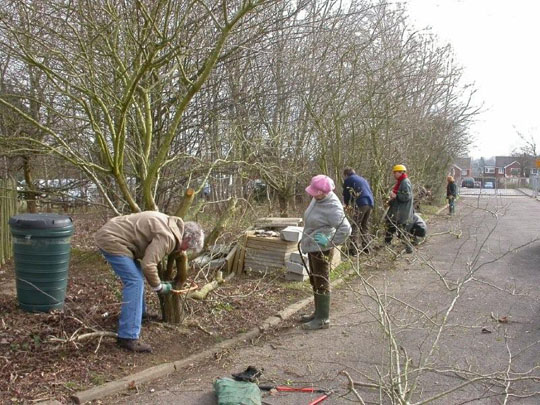 The first job was to thin the existing hedge. Whilst most of our work is practical in nature, there are often opportunities for those with management skills to exercise them.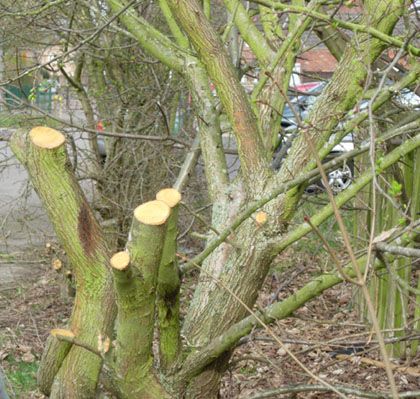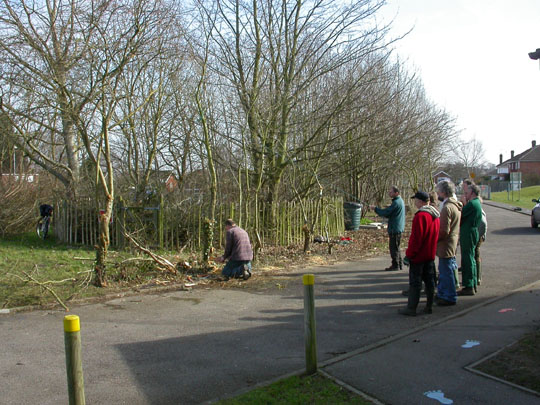 Keith gives a masterclass - for once the pupils appear to be paying attention!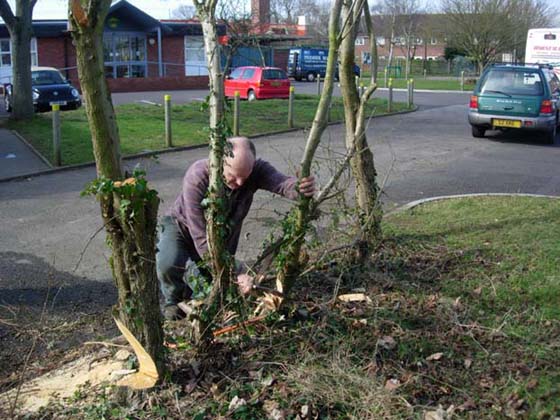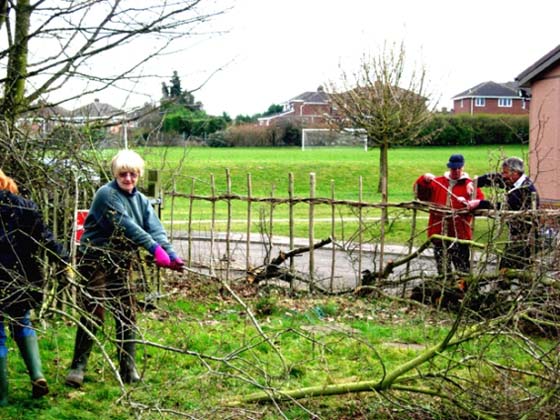 The waste material is stacked ready for chipping.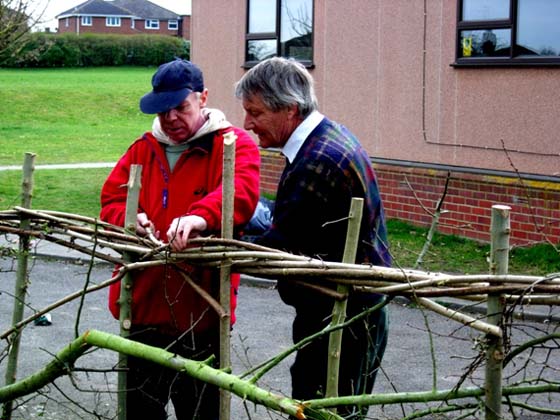 John gives Laurence a lesson in binding.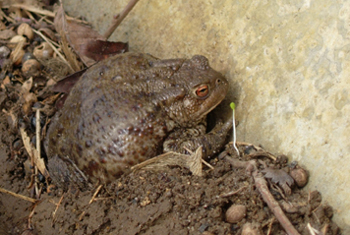 This sleepy fellow was found beneath a pile of paving stones which had to be moved.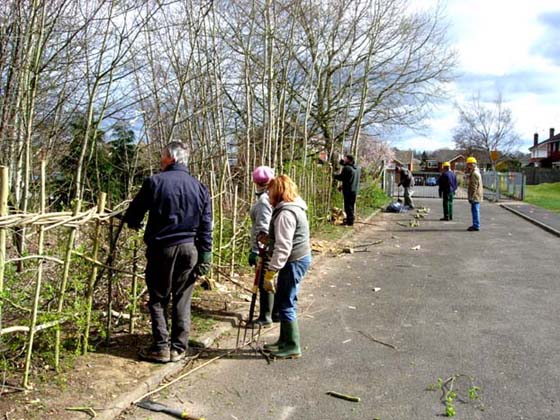 Work resumes at the start of our second visit.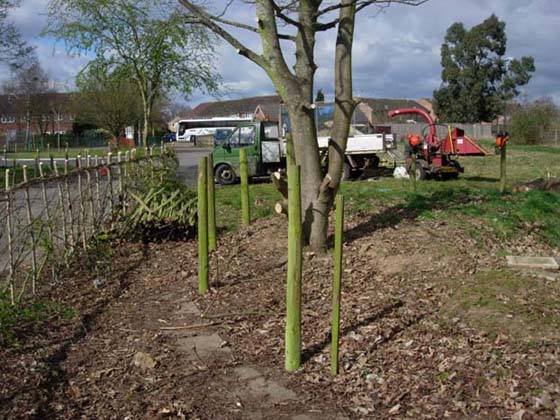 West Berkshire Council's Countryside team were also on site during our second visit felling larger trees around the pond and chipping the waste.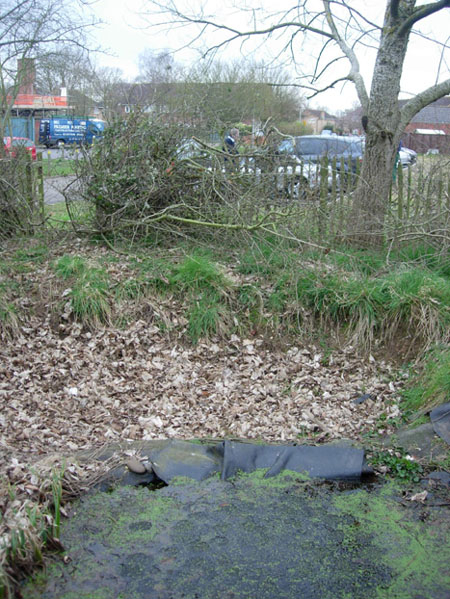 The pond - rather neglected but filled with frog spawn.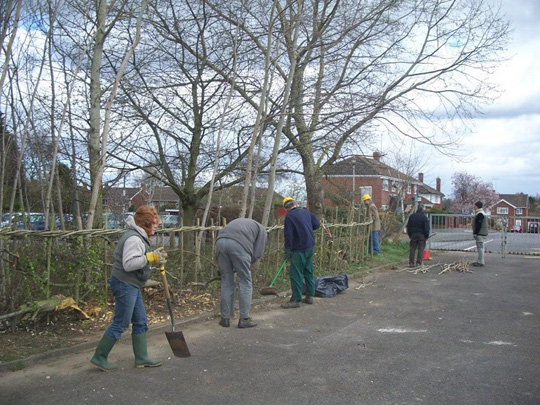 The task approaches its end so it's time for some tidying.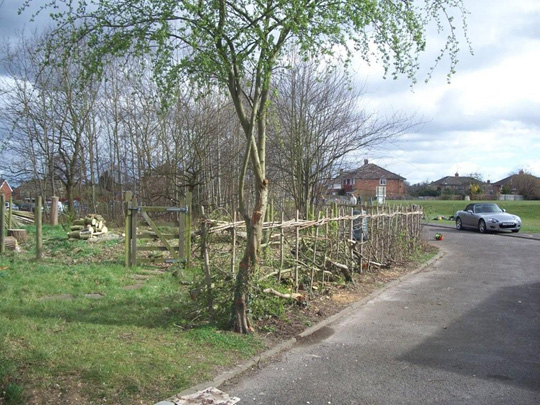 The finished product.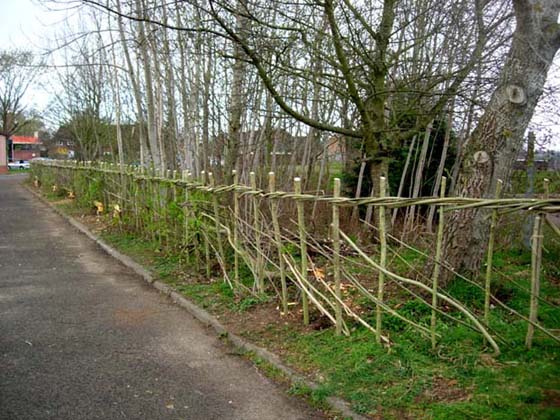 A job well done - well, that was our verdict!