Newbury and Thatcham Green Gym
Monday, 22nd December 2014
Earlstone Common, Burghclere ~ Rhododendron clearance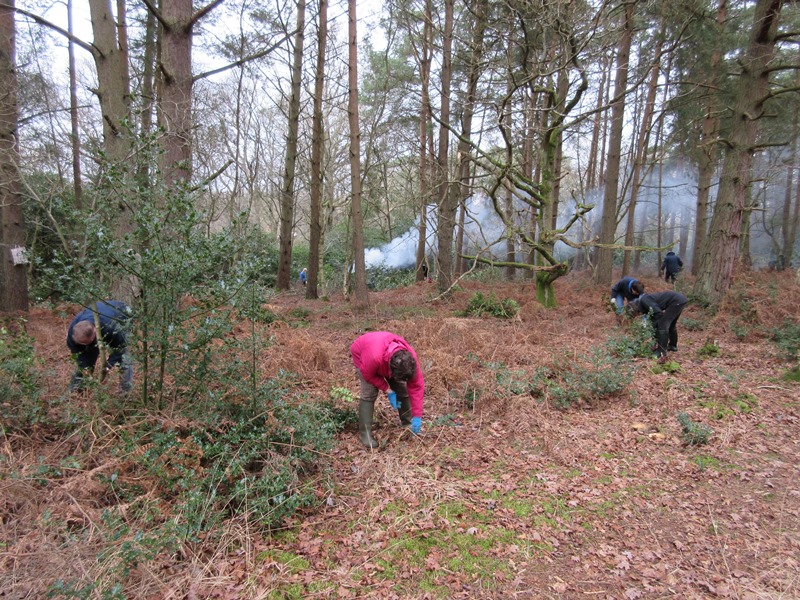 Burning the rhododendron previously cleared was the main objective of Newbury & Thatcham Green Gym's final task of the year but with the fire showing some reluctance to get established they turned their attention to the holly which also plagues this site.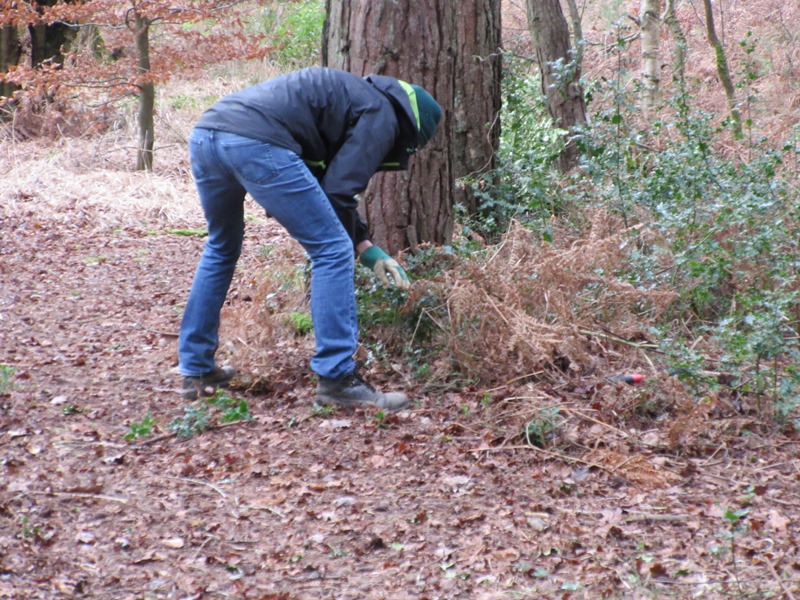 The loose leafy soil meant the young holly could be easily pulled out as Cathy so ably demonstrates.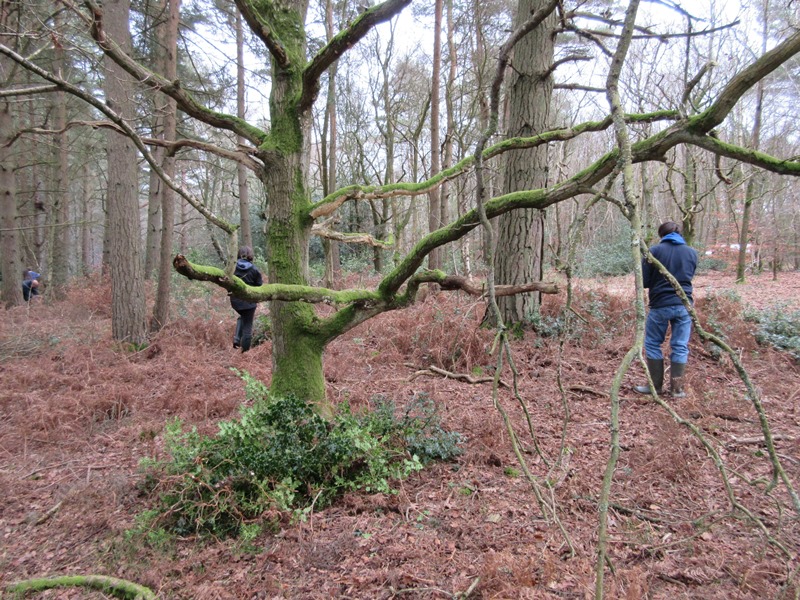 At the start of the last century the site was open heathland and would have been used for grazing livestock. At that time the Common's trustees were charged with maintaining it as it then was, regrettably over the course of time they have failed for today much of the site is covered with rhododendron and holly together with areas of mature Scots pine. However small pockets of the originally heath remain and with careful management should re-establish.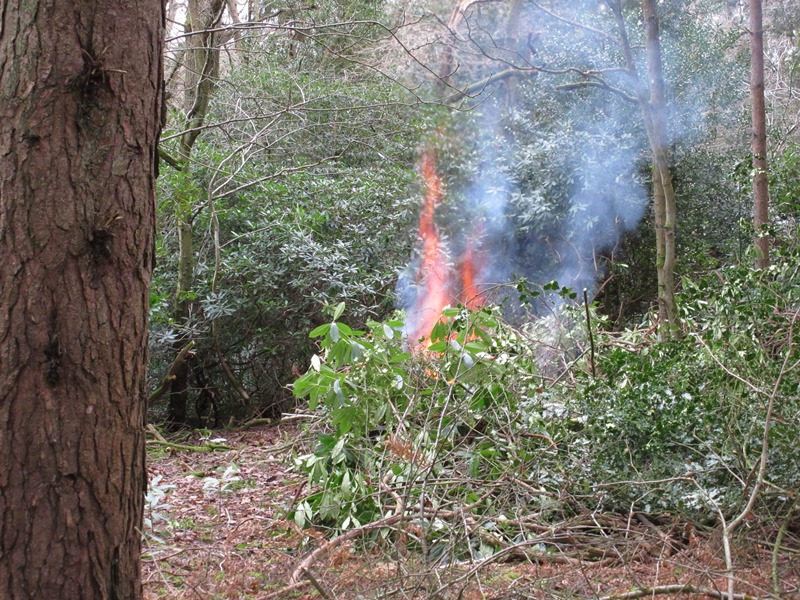 While the group stopped for coffee the fire finally decided to burst into life .....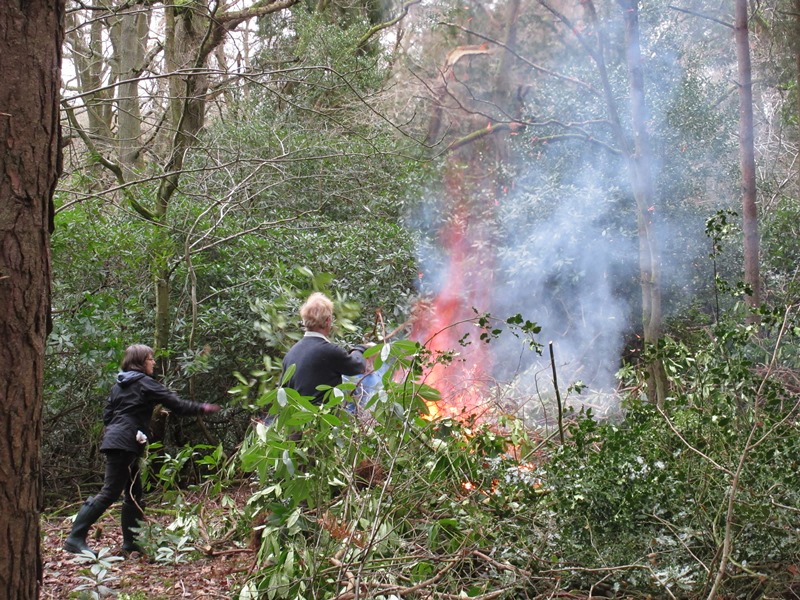 ..... and from then on everyone's efforts were focused on dragging material to the fire.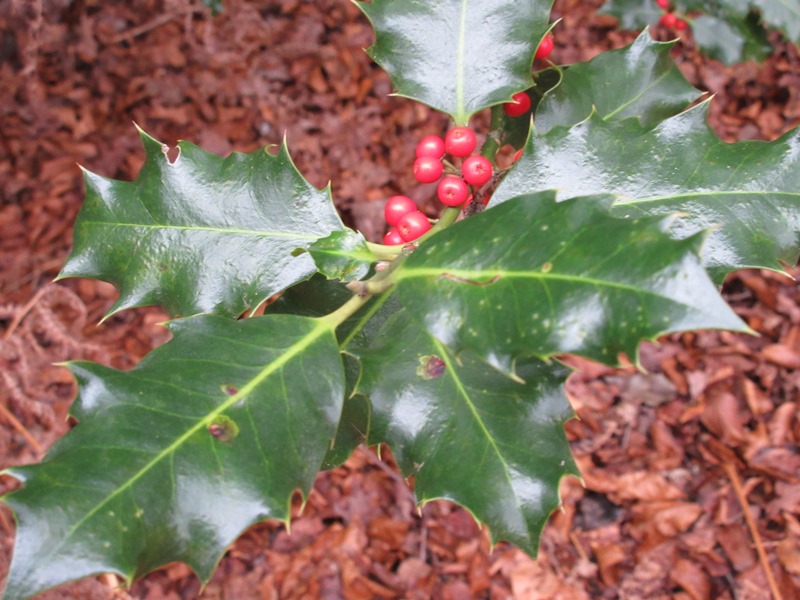 The next generation?
Log piles have been created using cleared timber to provide habitat for some of the site's wildlife.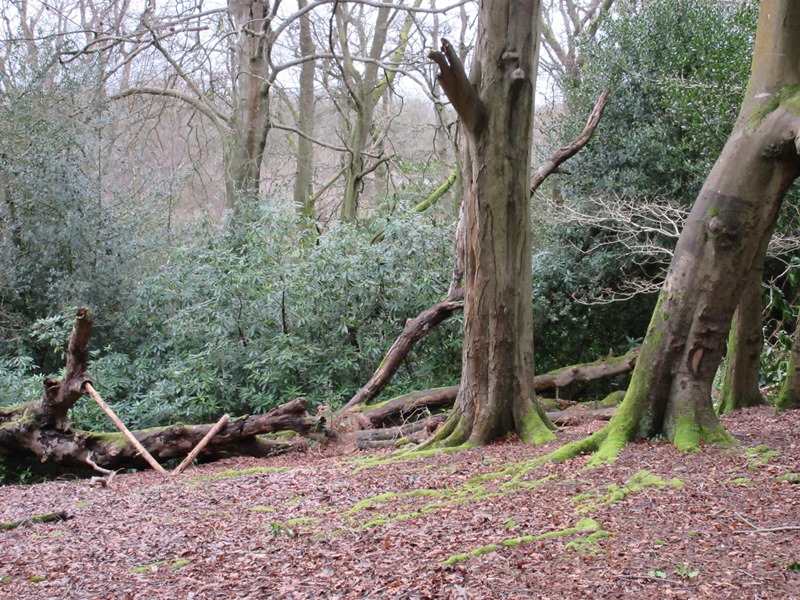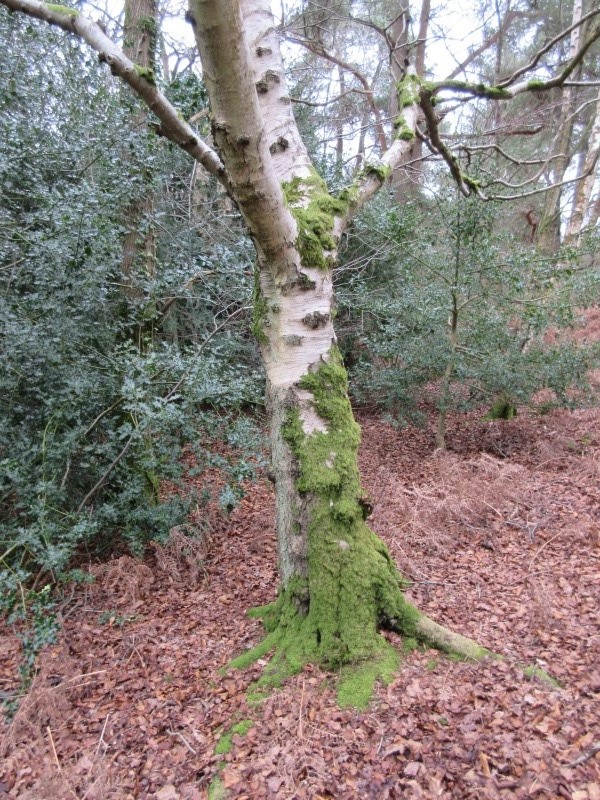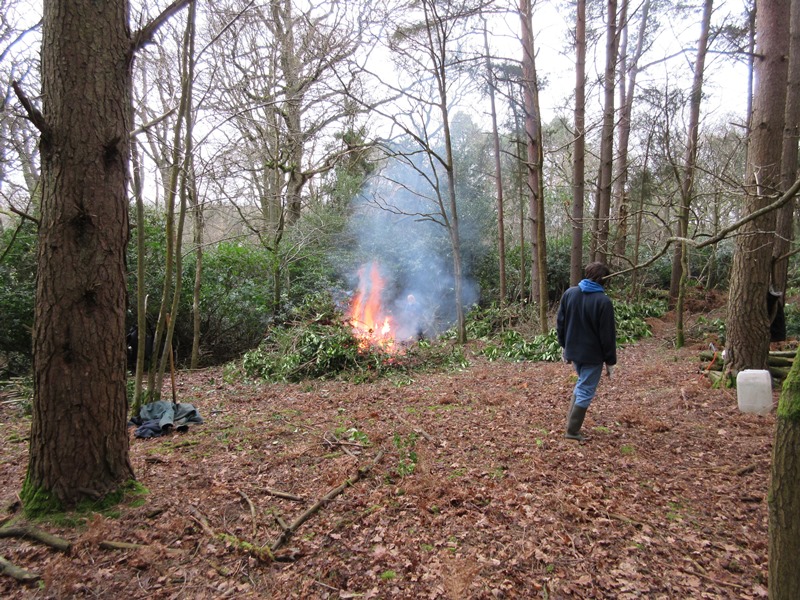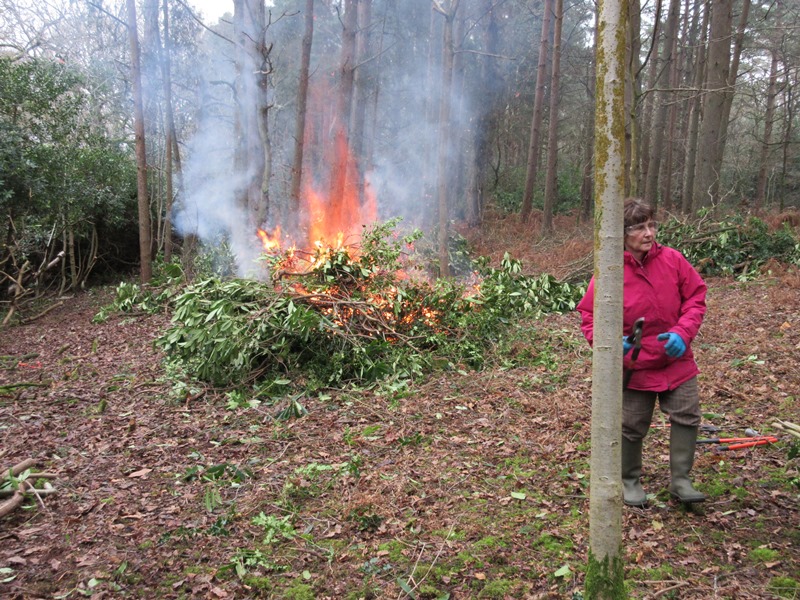 As the task drew to a close and we exchanged good wishes for the coming festive season, the fire was still burning fiercely. Fortunately Simon who had planned to stay until the fire could be safely left, had brought a good supply of water with which to dowse any flames which might venture to persist beyond even his intended time of departure.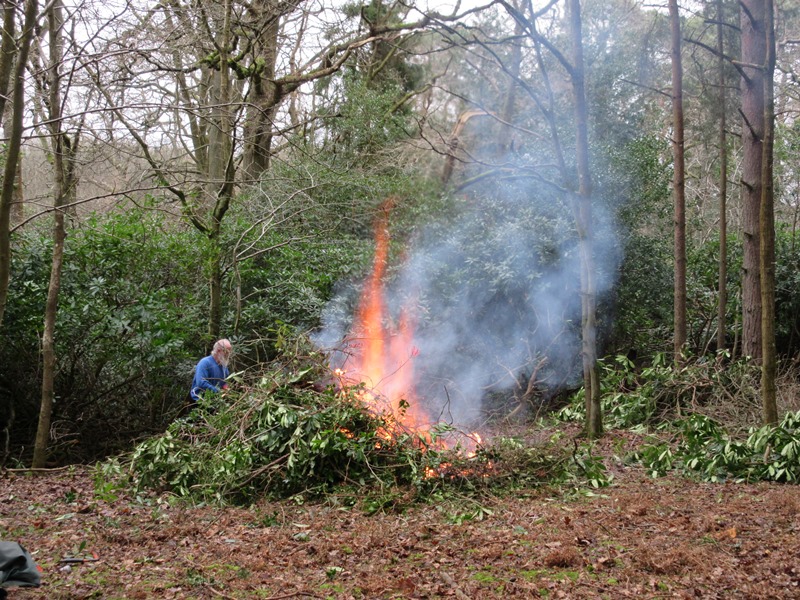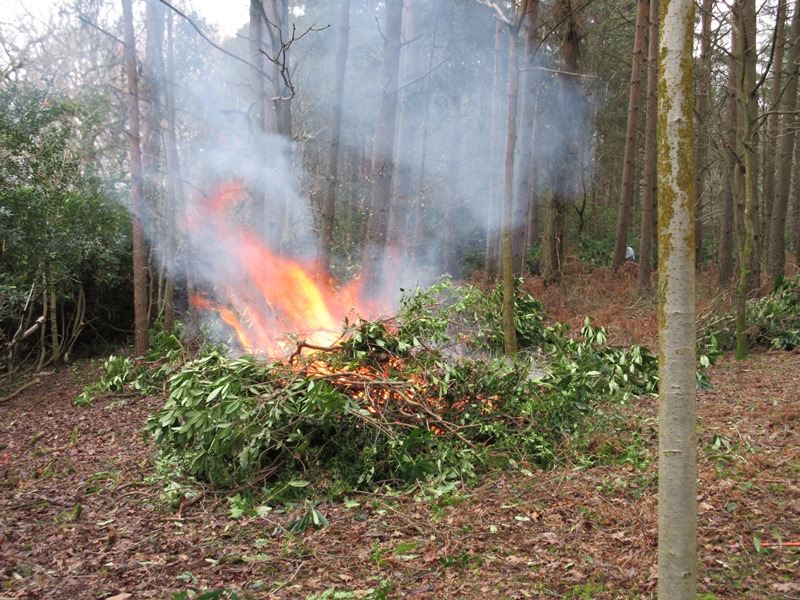 Our thanks to all who have supported Green Gym not only for this task but throughout 2014.
Created: Thursday, 1st January 2015
Photographs: Alan Stevens