CRoW (Conserve Reading on Wednesdays)
Wednesday, 5th February 2020
Fobney Island Wetland Nature Reserve ~ Hedgelaying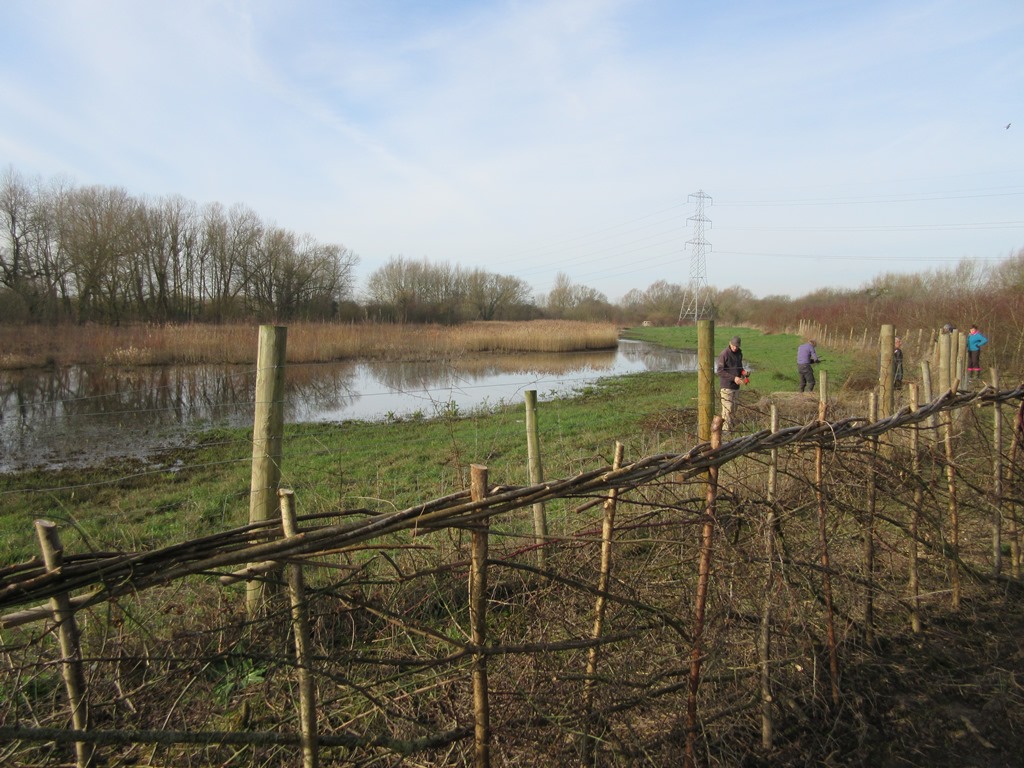 With the flooding which followed our previous visit when we had started laying this hedge, having receded work could resume without delay.
The mixture of blackthorn, hawthorn and wild rose which make up large sections of the hedge, require careful handling.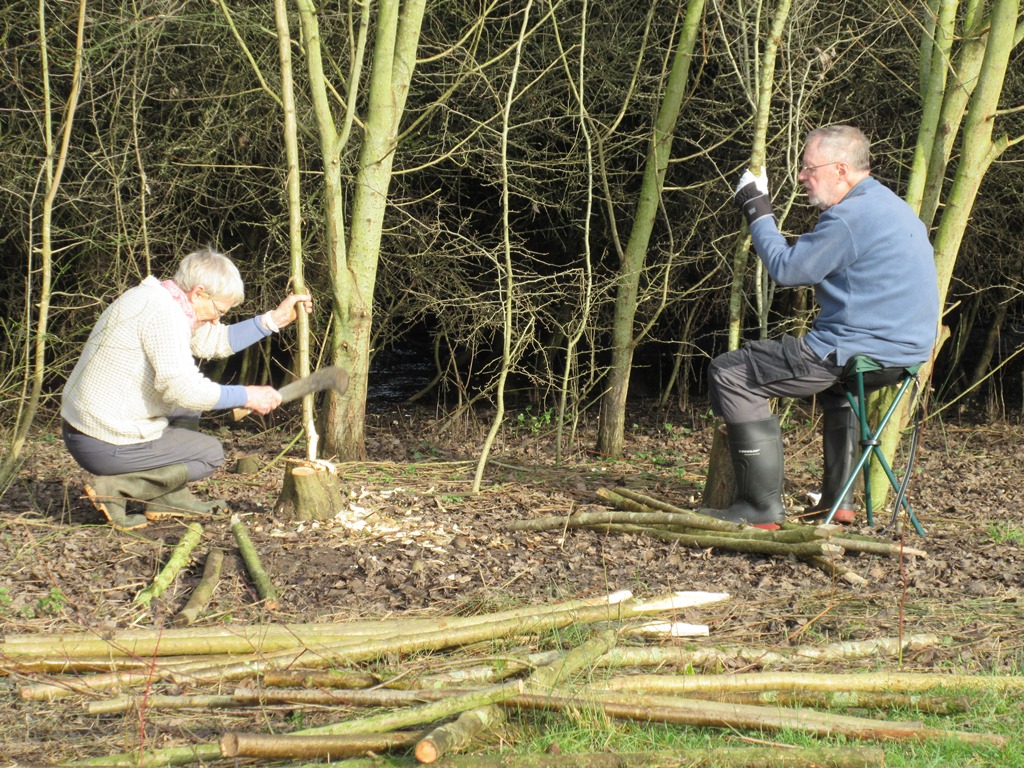 There's more ways than one .....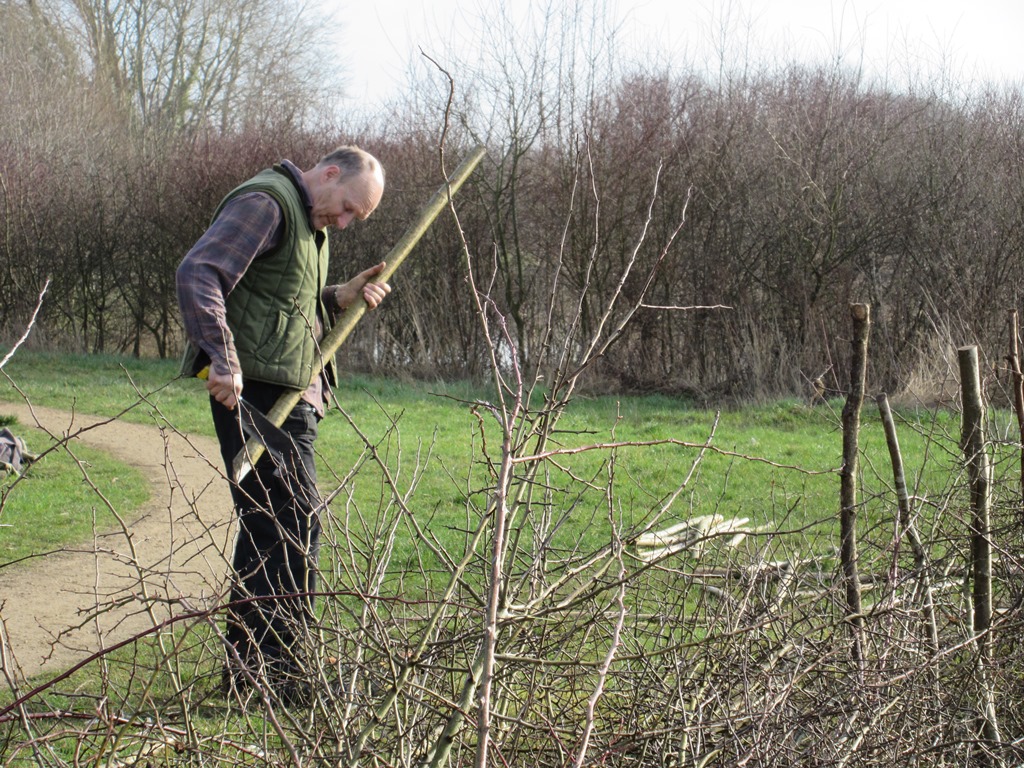 ..... to point a stake!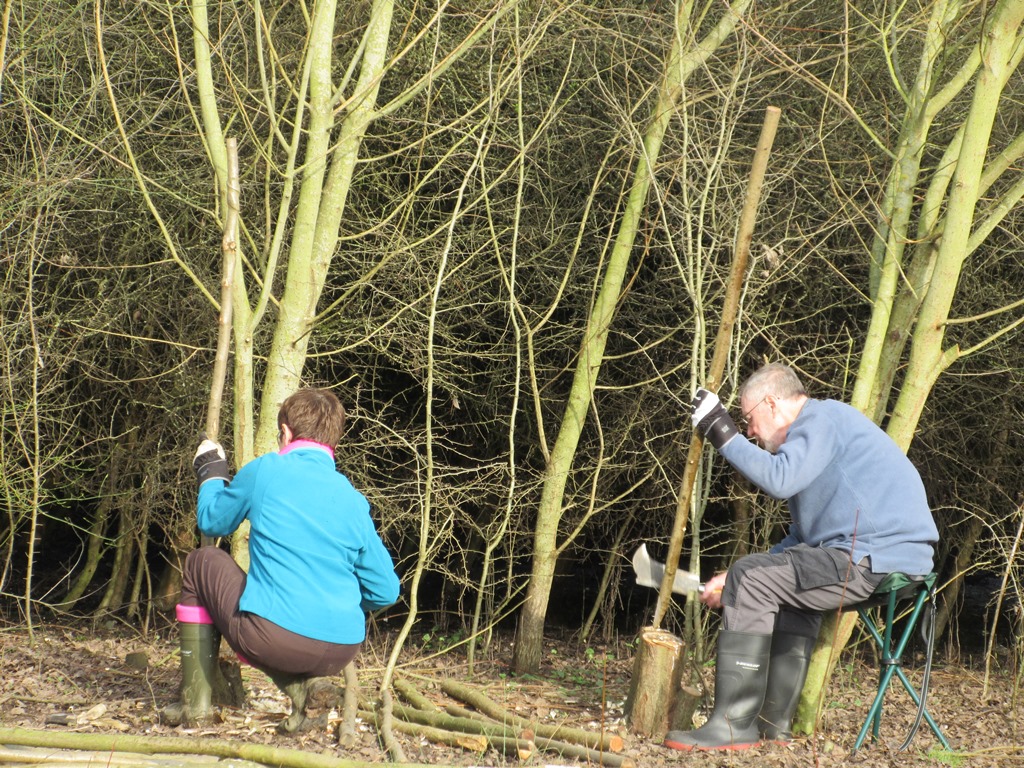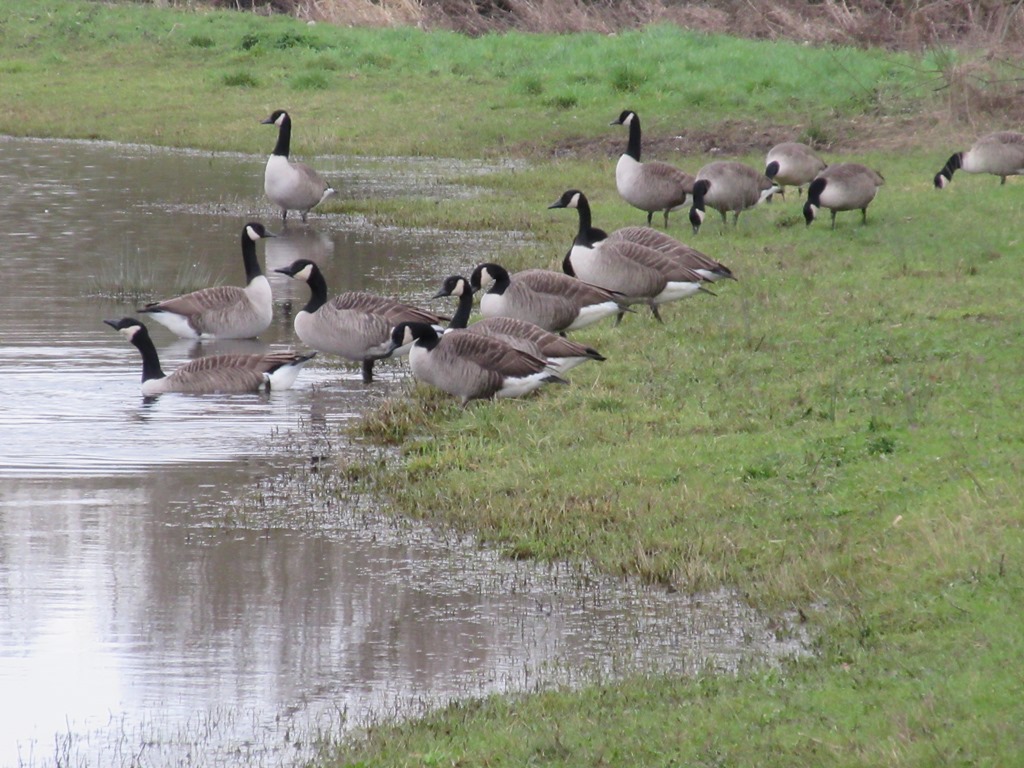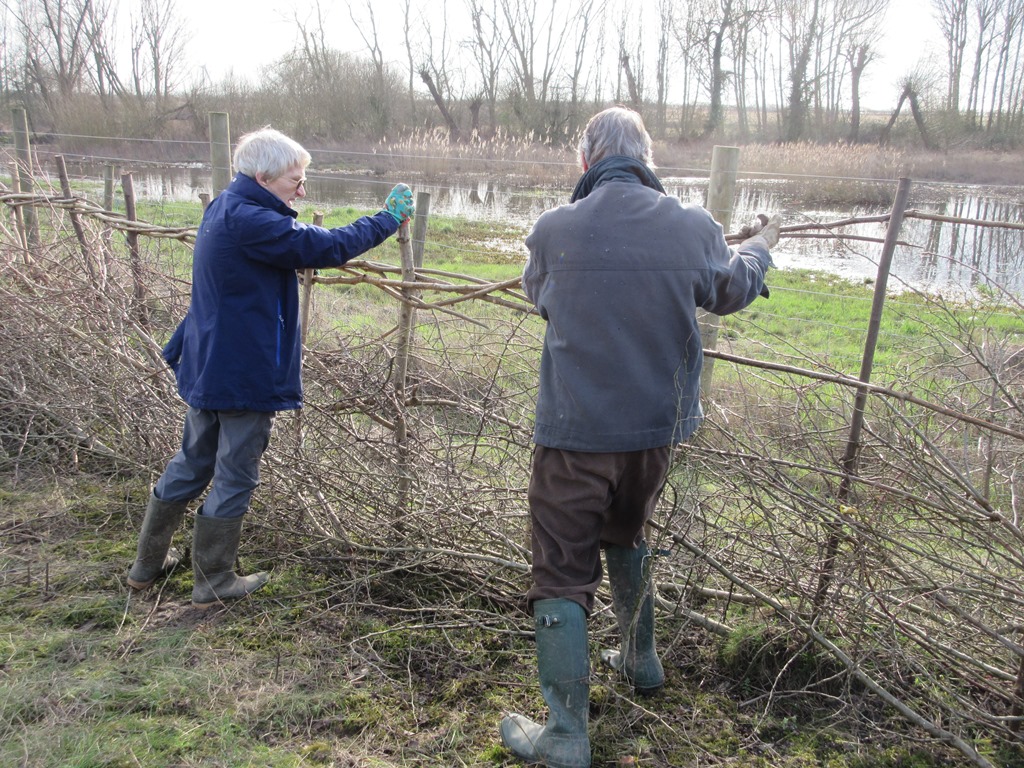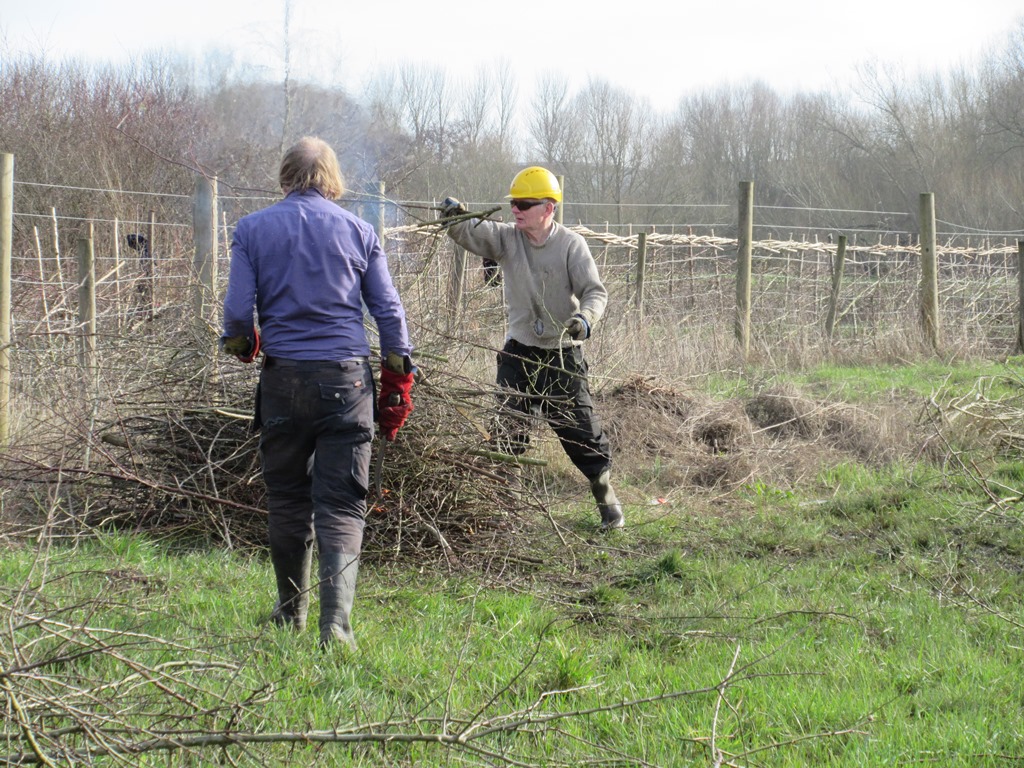 While we had been asked to avoid bonfires, the quantity of arisings was such it seemed sensible that some should be burnt.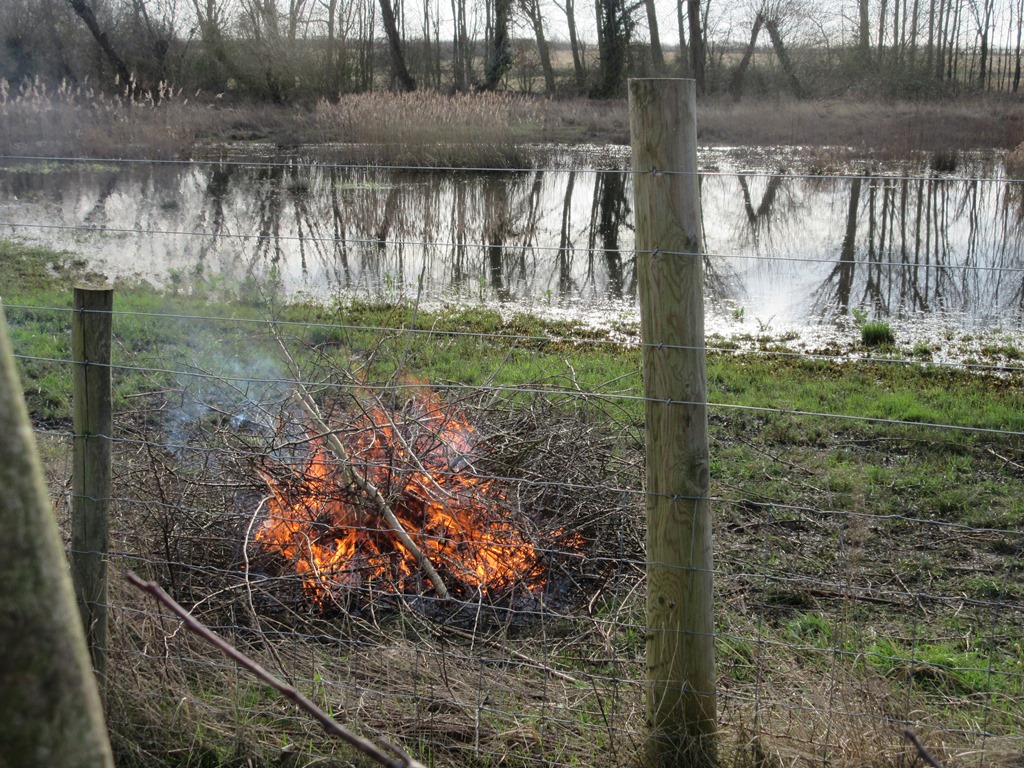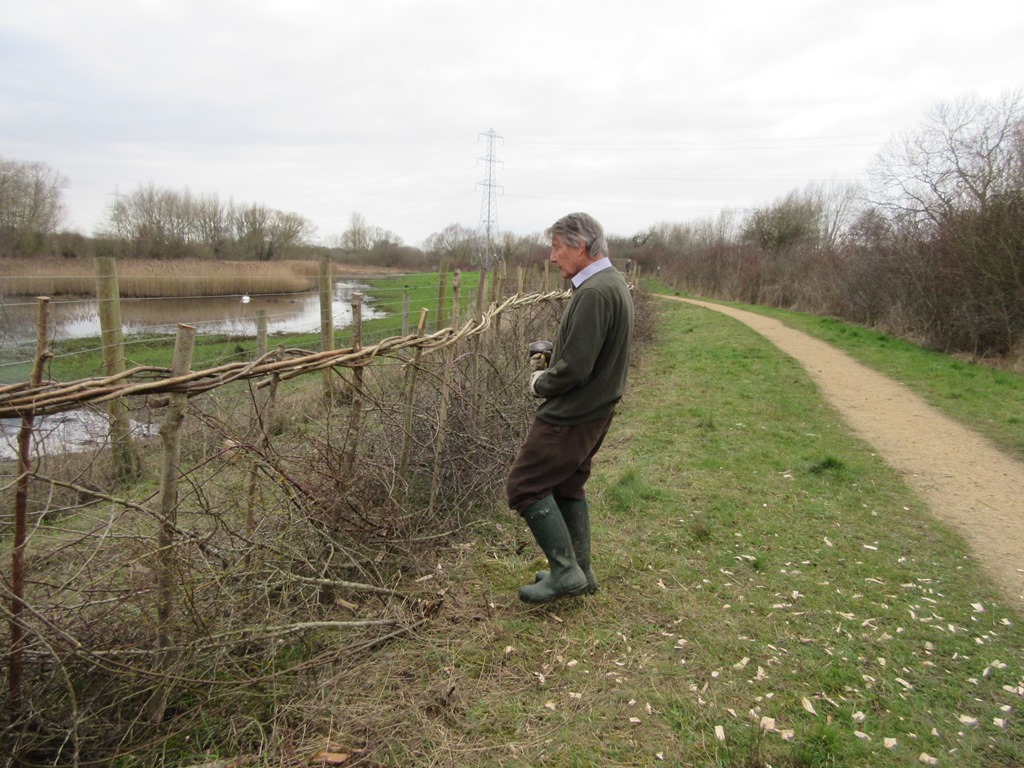 Final touches.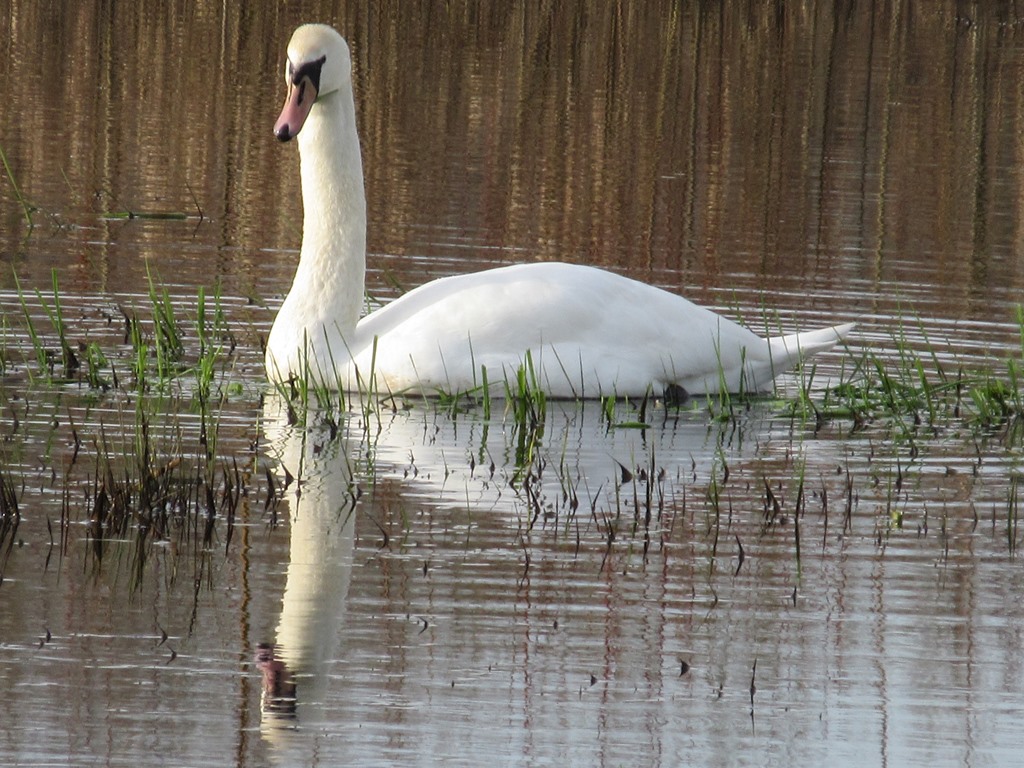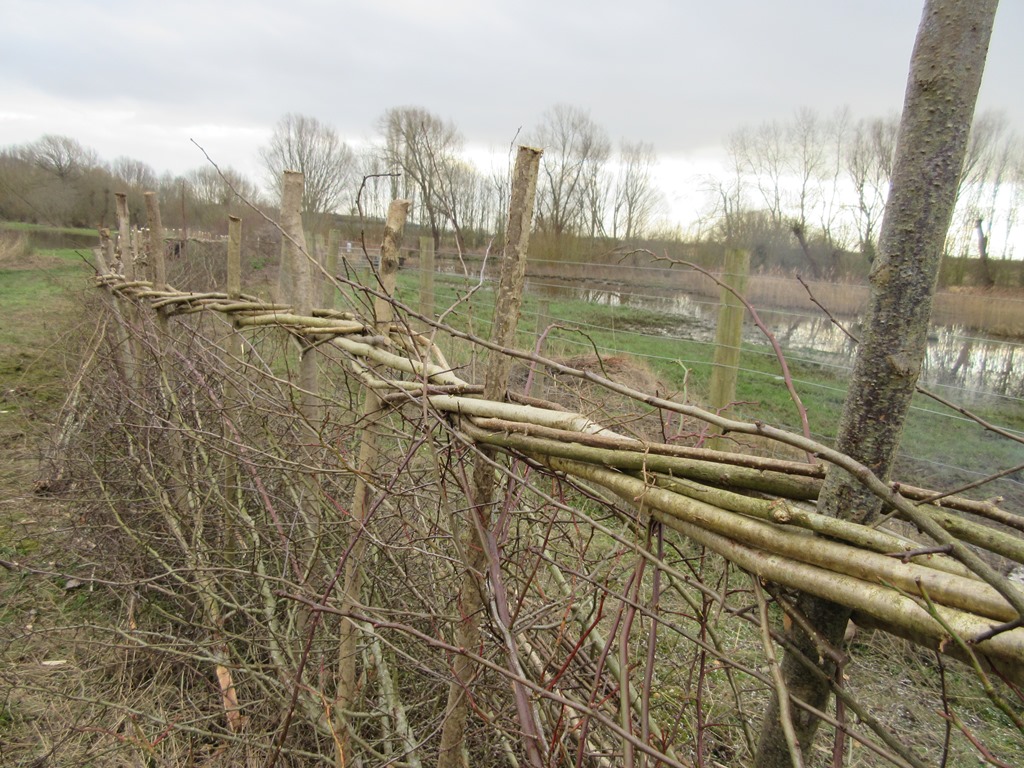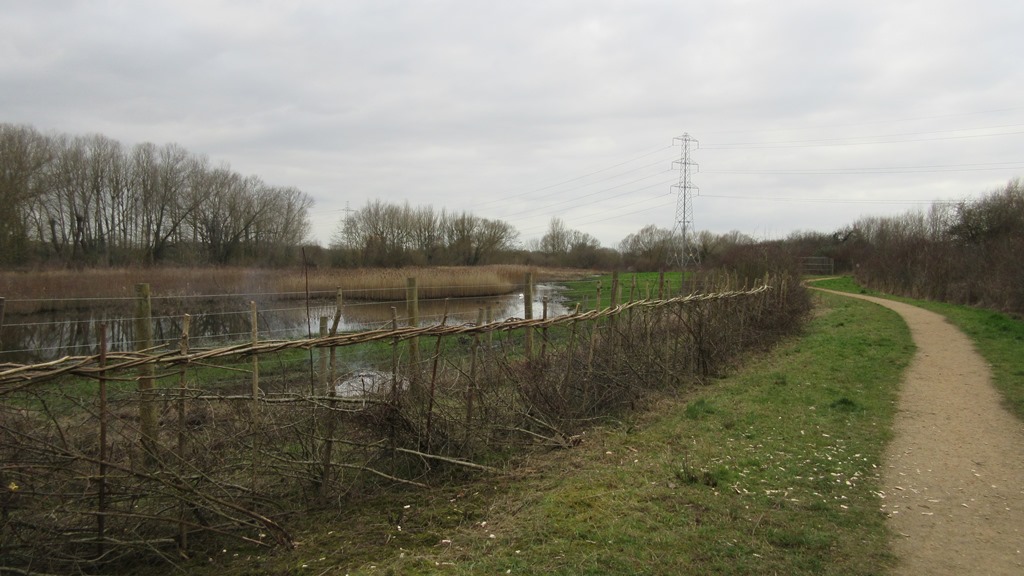 Updated: Saturday, 8th February 2020
Photographs: Alan Stevens