CROW (Conserve Reading on Wednesdays)
Wednesday, 25th January 2017
Hosehill Lake, Theale ~ Path widening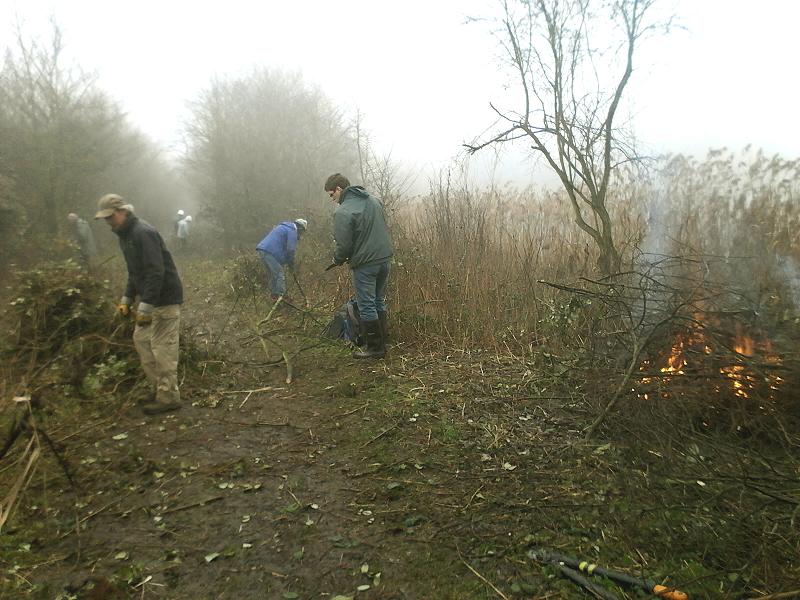 On a cold and frosty (indeed fogy) morning CROW began cutting back the shrubby growth, mainly bramble and willow, along the edges of a section of the path which runs around the lake.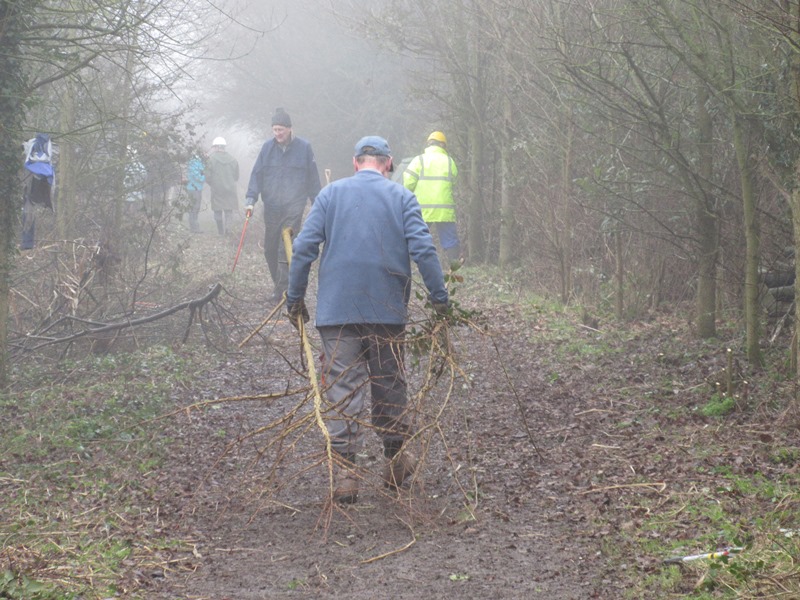 The vegetation was causing the path to narrow and this together with the loss of light meant it was becoming muddy.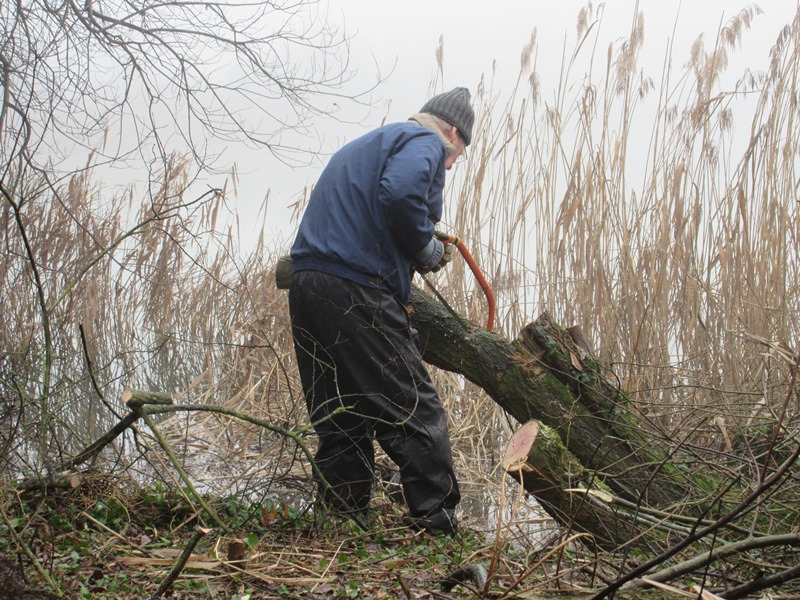 "At the water's edge."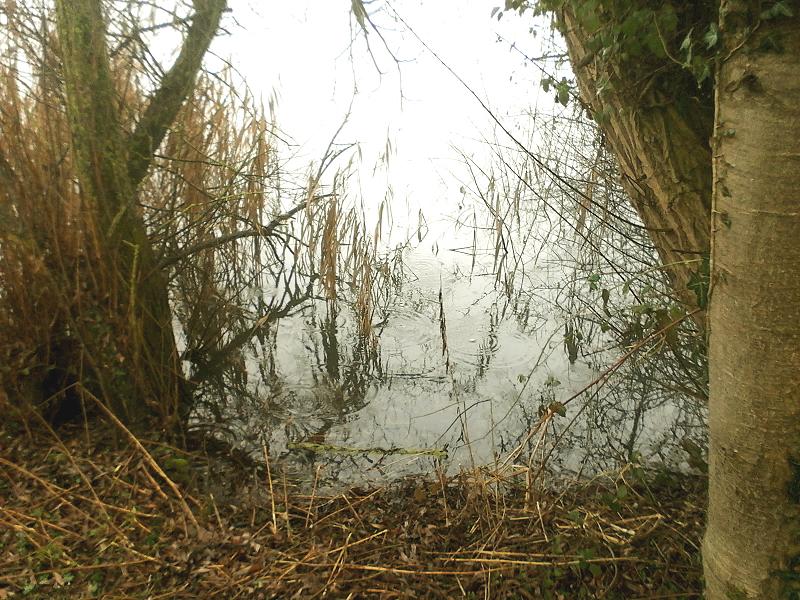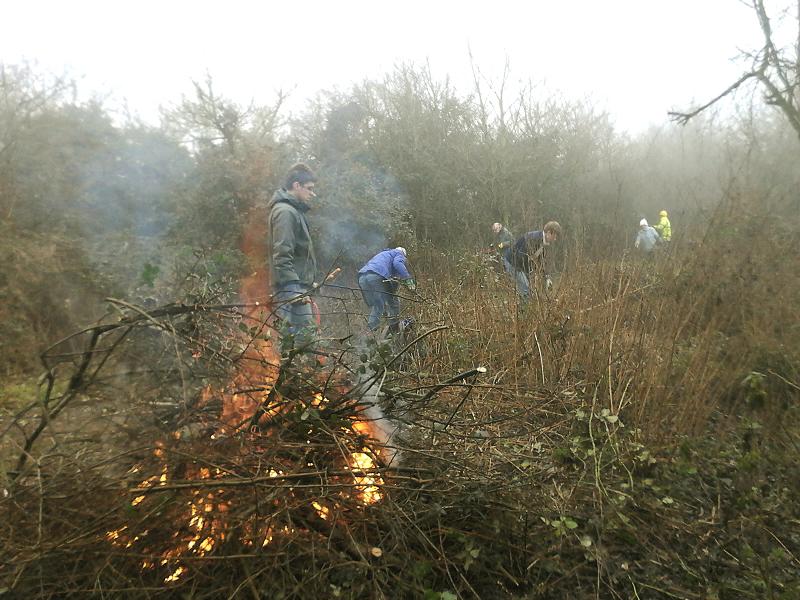 On such a cold day the bonfire was welcome although it may not have helped the fog.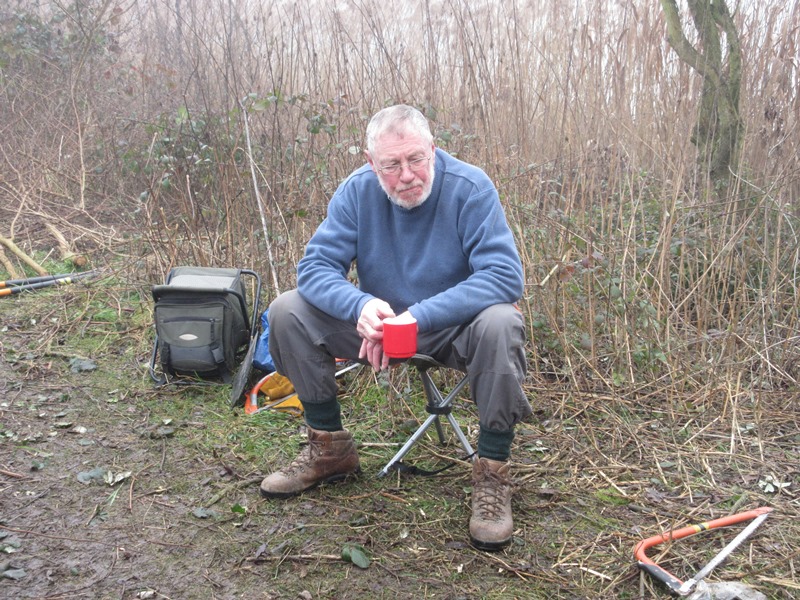 Coffee time and a welcome break.
By lunch this section of path was clear.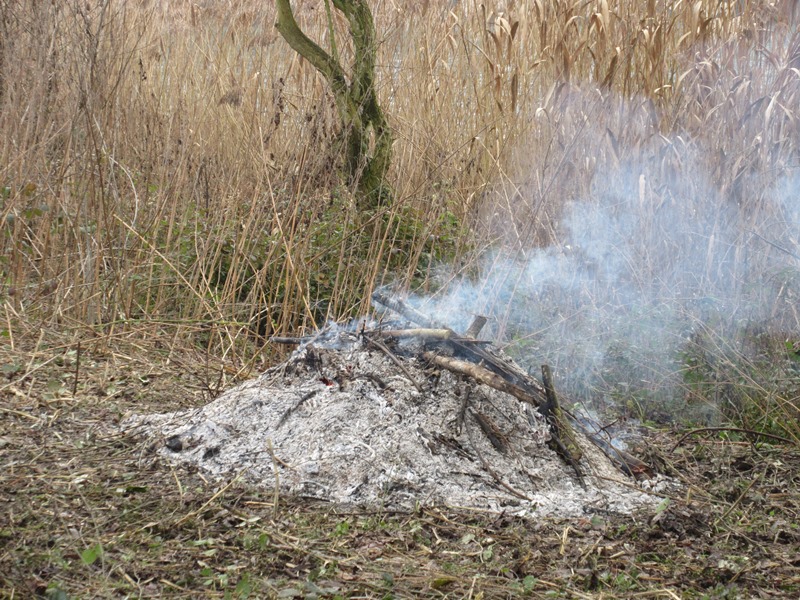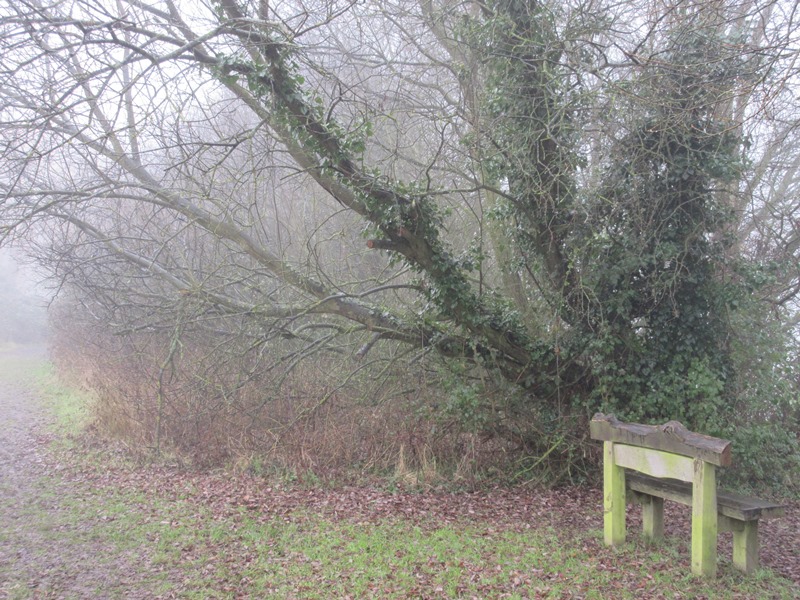 Elsewhere a further section of path needed attention, here the problem was in part the overhanging branches of some willows .....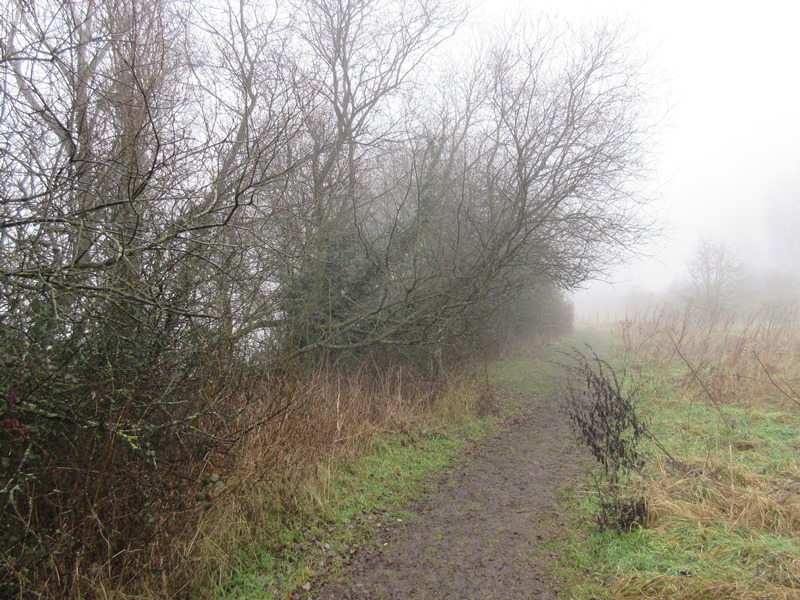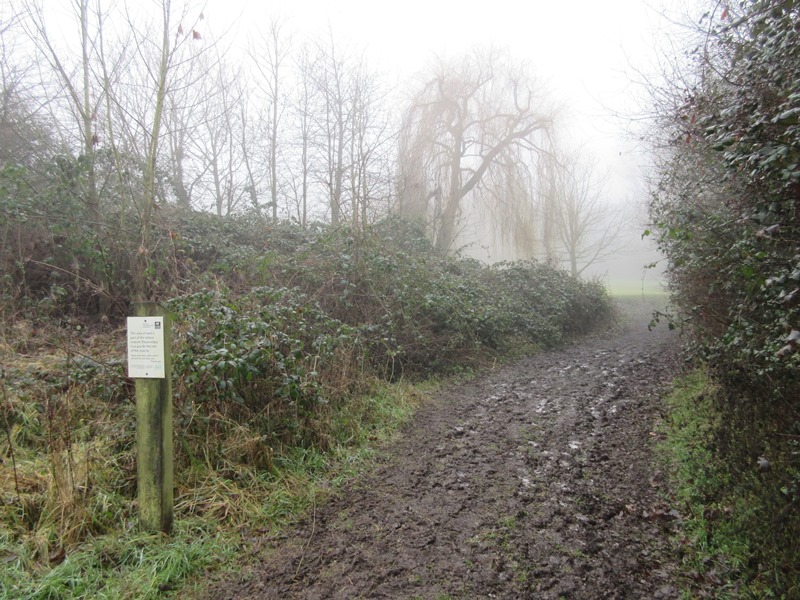 ..... and a spreading patch of bramble.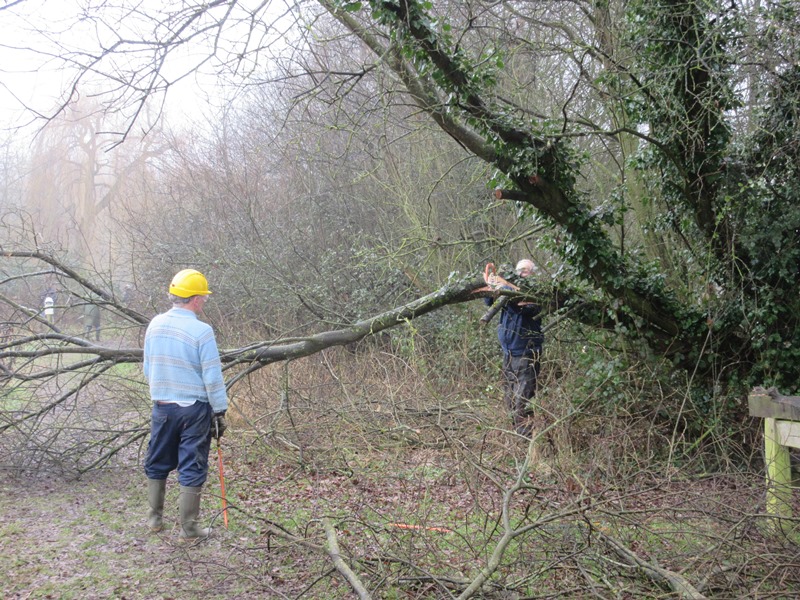 While some of the group started to tackle the willow .....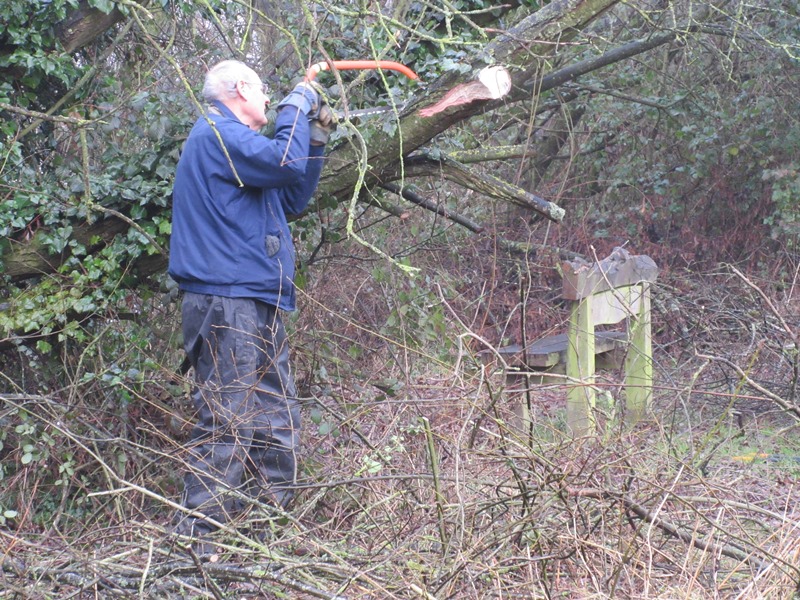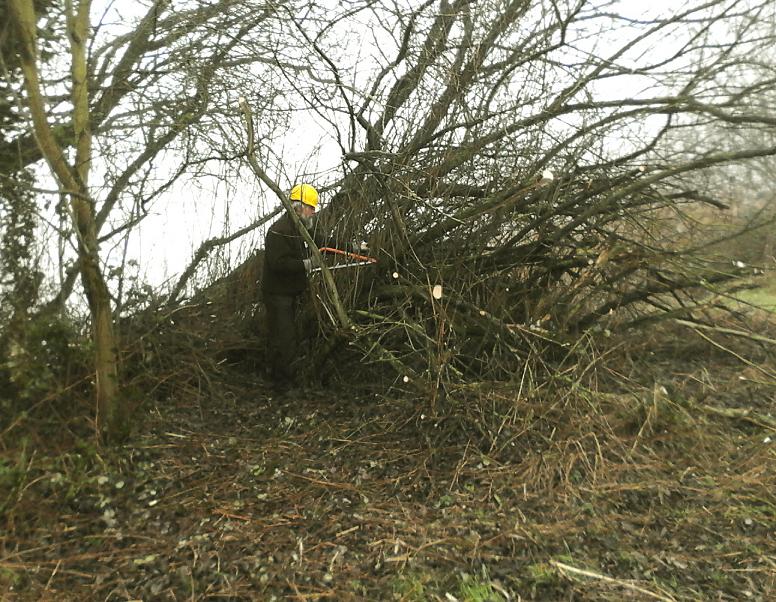 ..... (it was not always easy getting to the bottom of the problem), .....
..... others attacked the bramble .....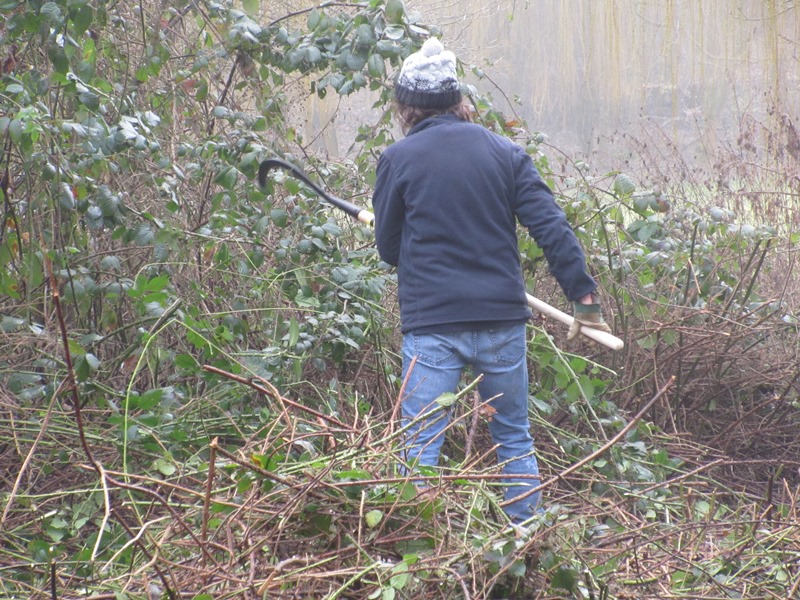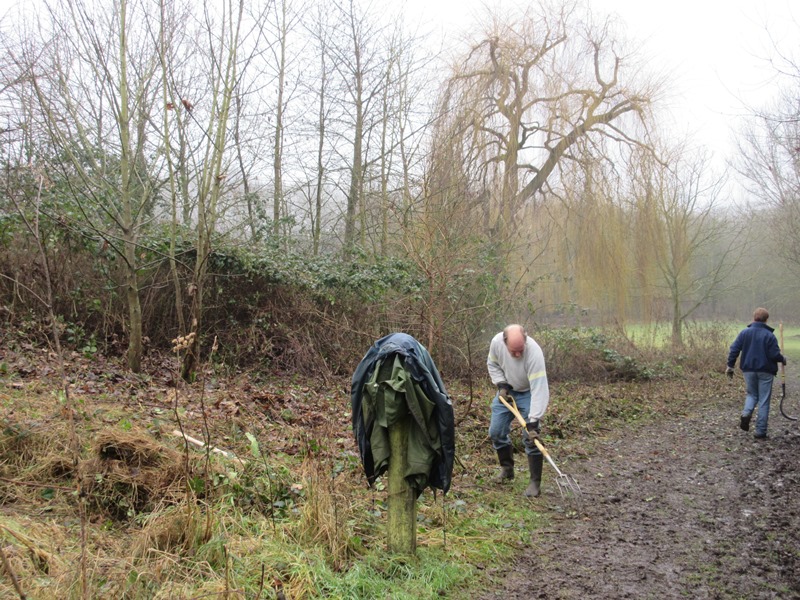 ..... which by lunch had been cleared.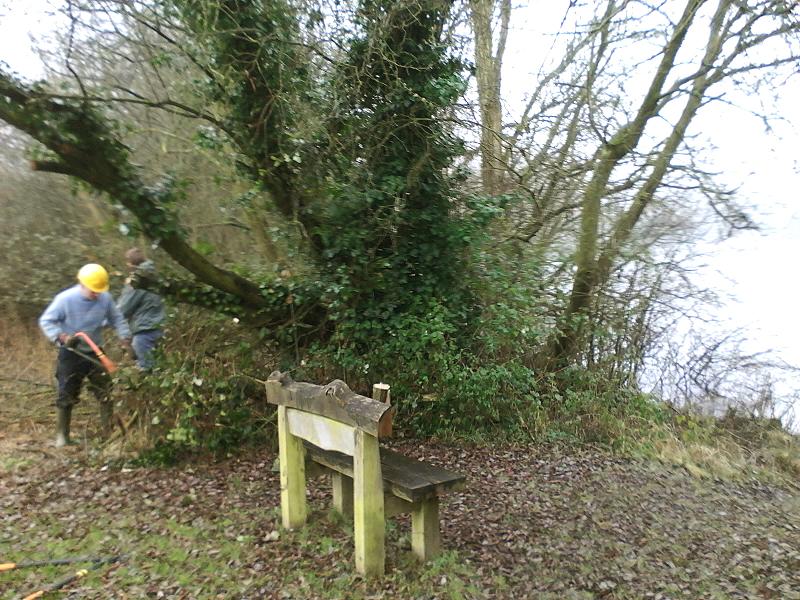 After lunch most of the group continued working on the same section of path.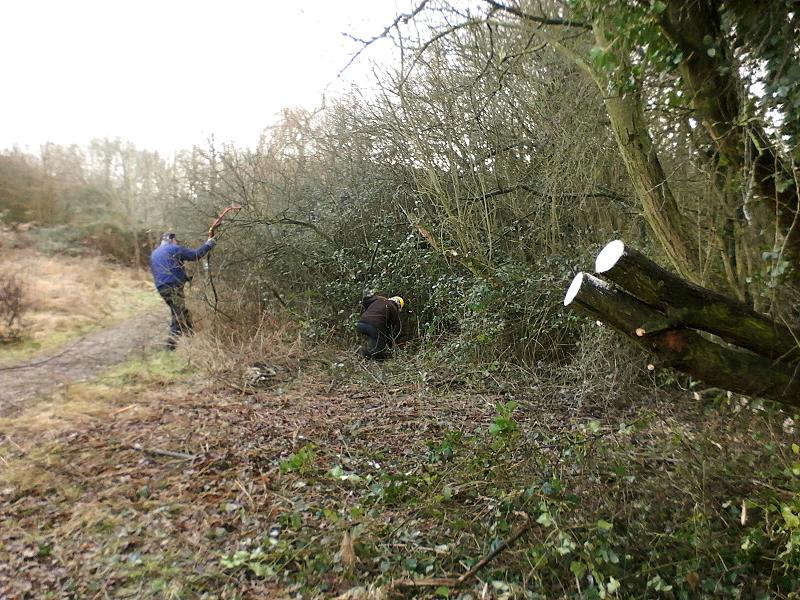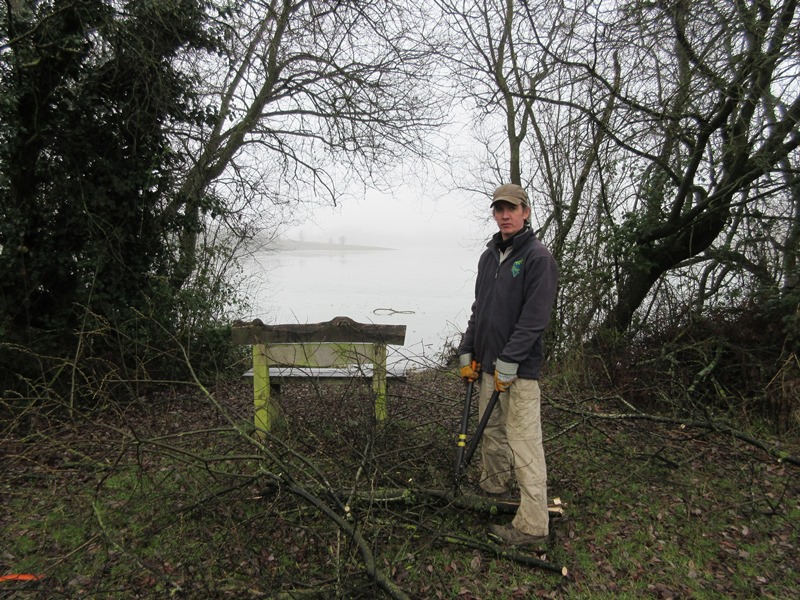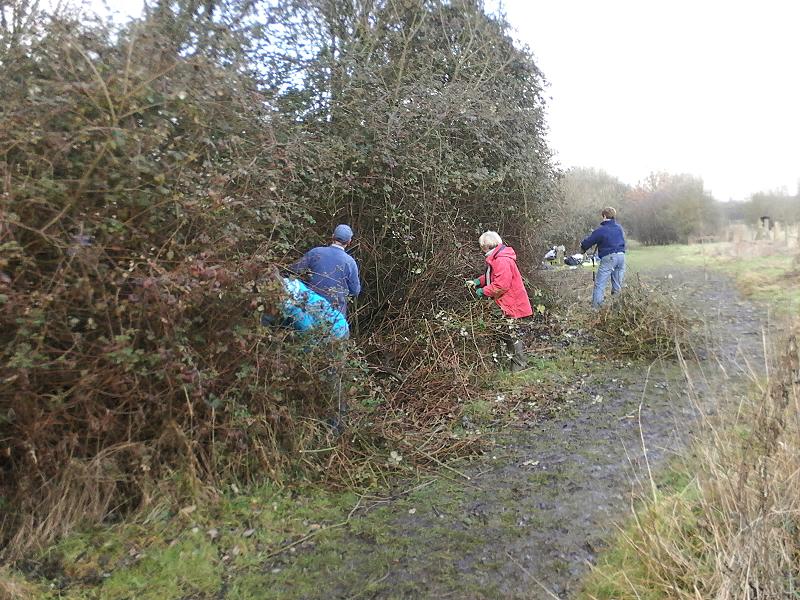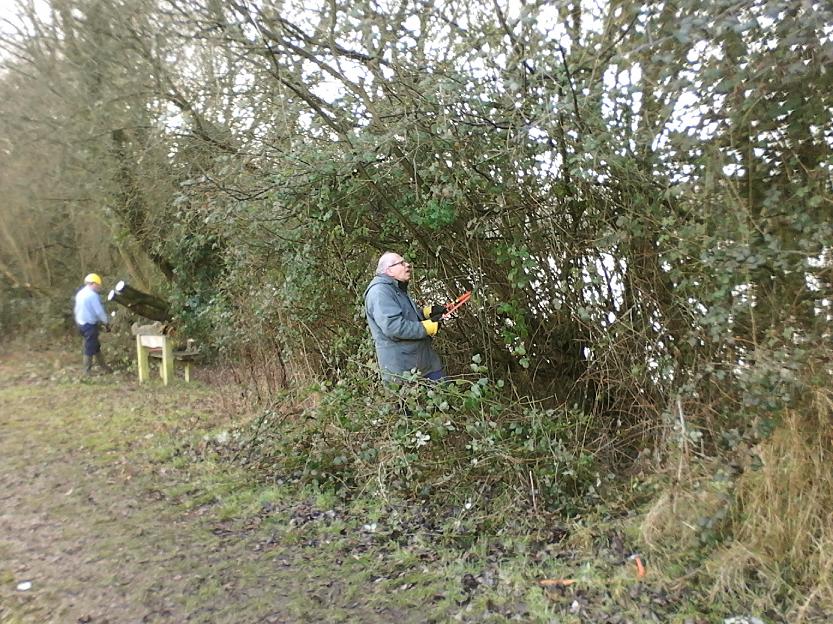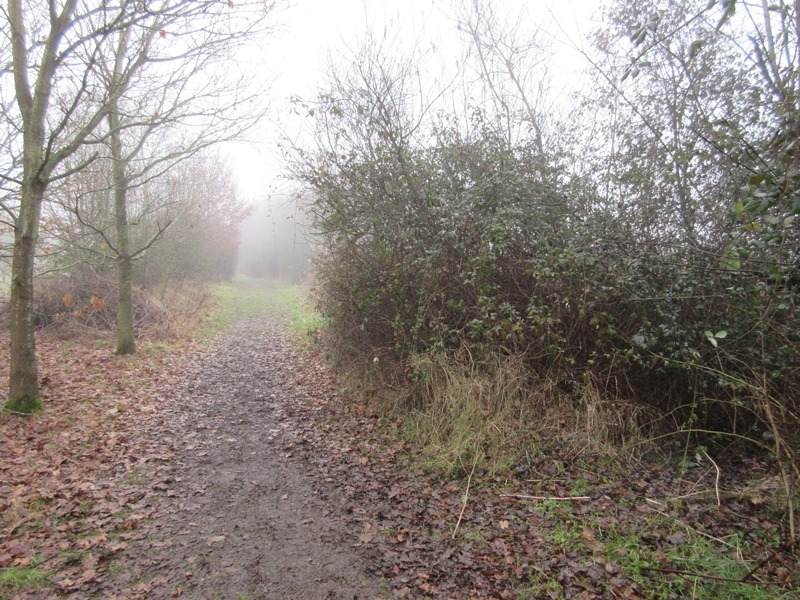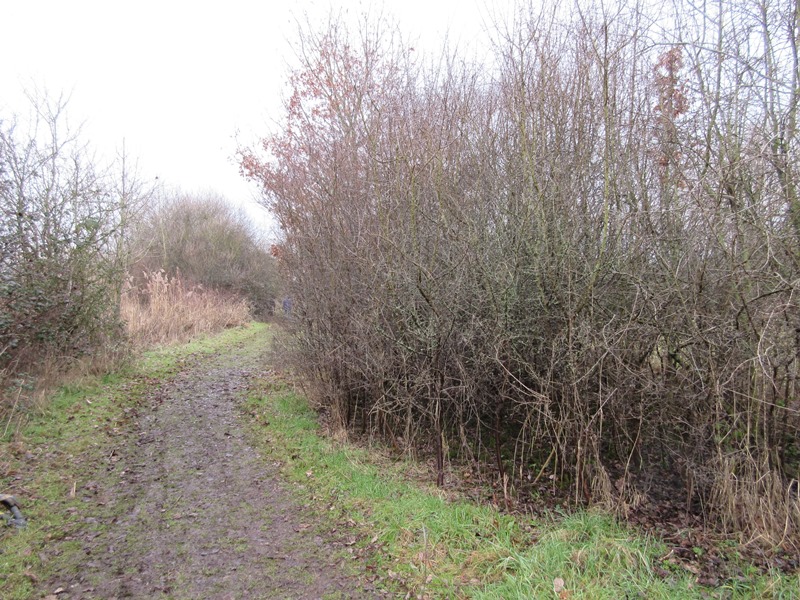 A typical pinch point here caused by encroaching blackthorn (on right) giving rise to a muddy path, .....
..... a problem hopefully eased by cutting back the offending thicket.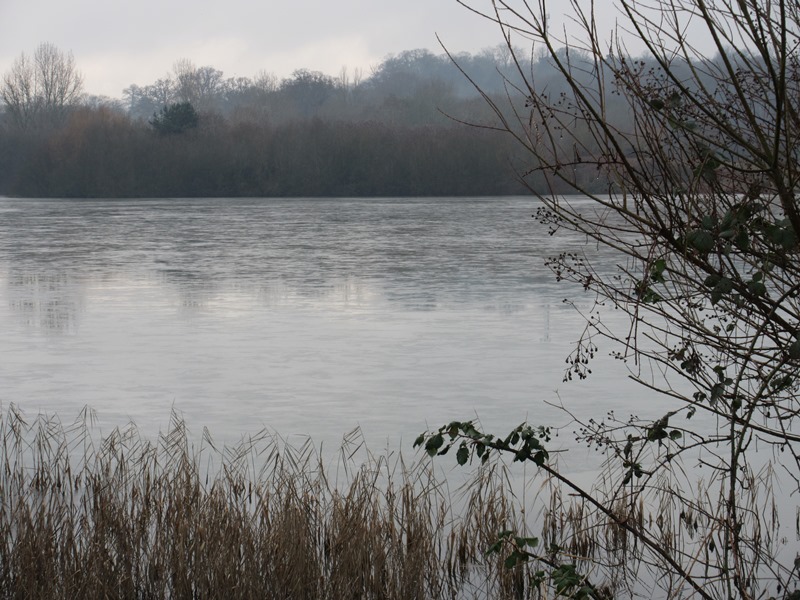 An ice covered lake, apart from a few tentative prods with the handle of a rake from the safety of the bank thankfully no one was tempted to go any further.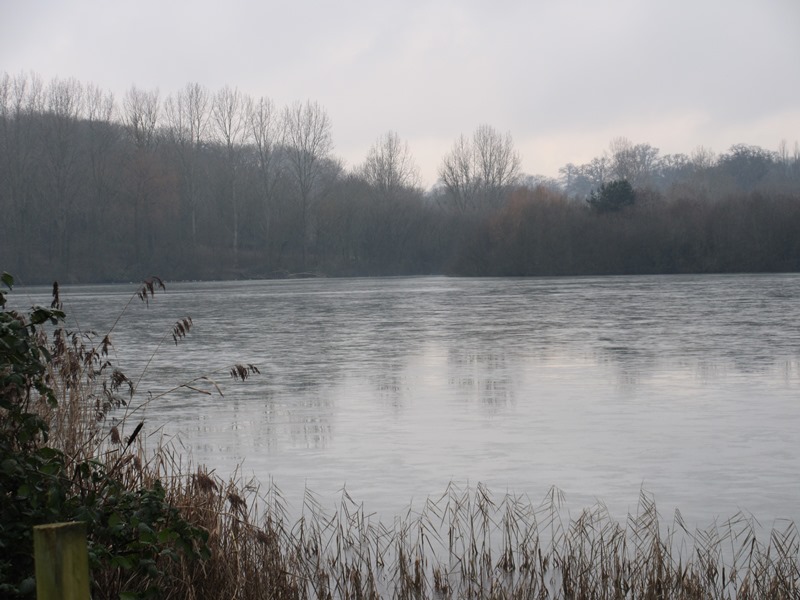 Created: Friday, 27th January 2017
Photographs: Alan Stevens, David Hume