CROW (Conserve Reading on Wednesdays)
Wednesday, 8th May 2019
Loddon Nature Reserve ~ Boardwalk maintenance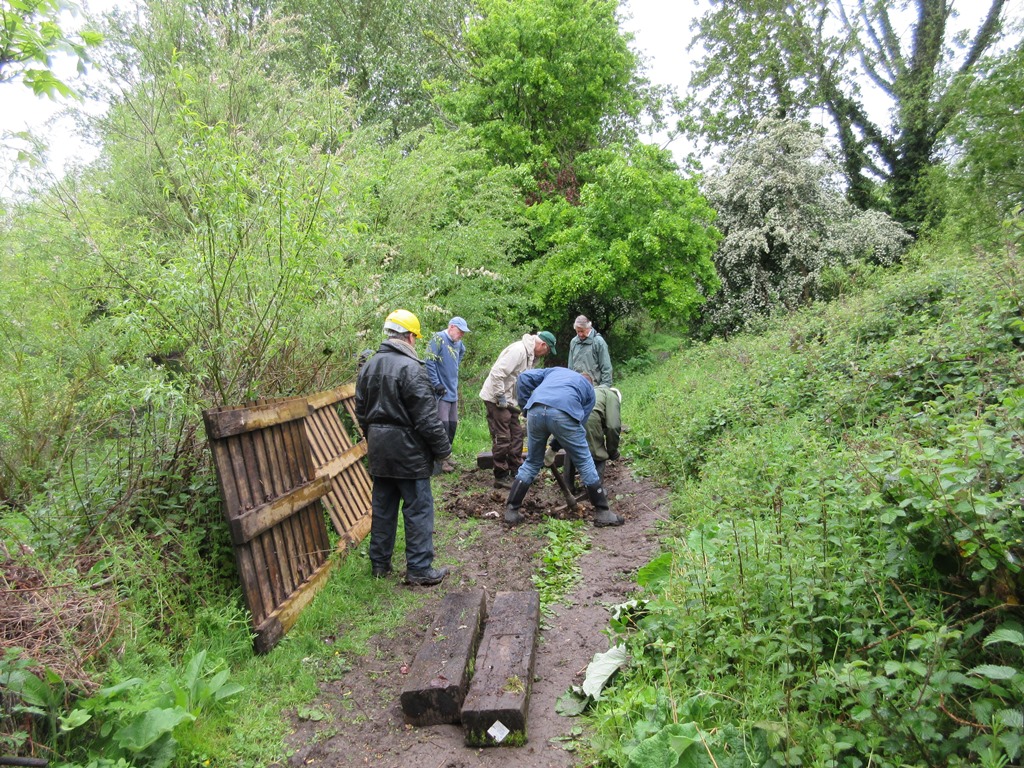 Last September we helped remove a length of decaying boardwalk which was to be replaced. Today we returned to reinstall two sections of the old boardwalk that had been saved, these were to be positioned further along the path which circumnavigates the site.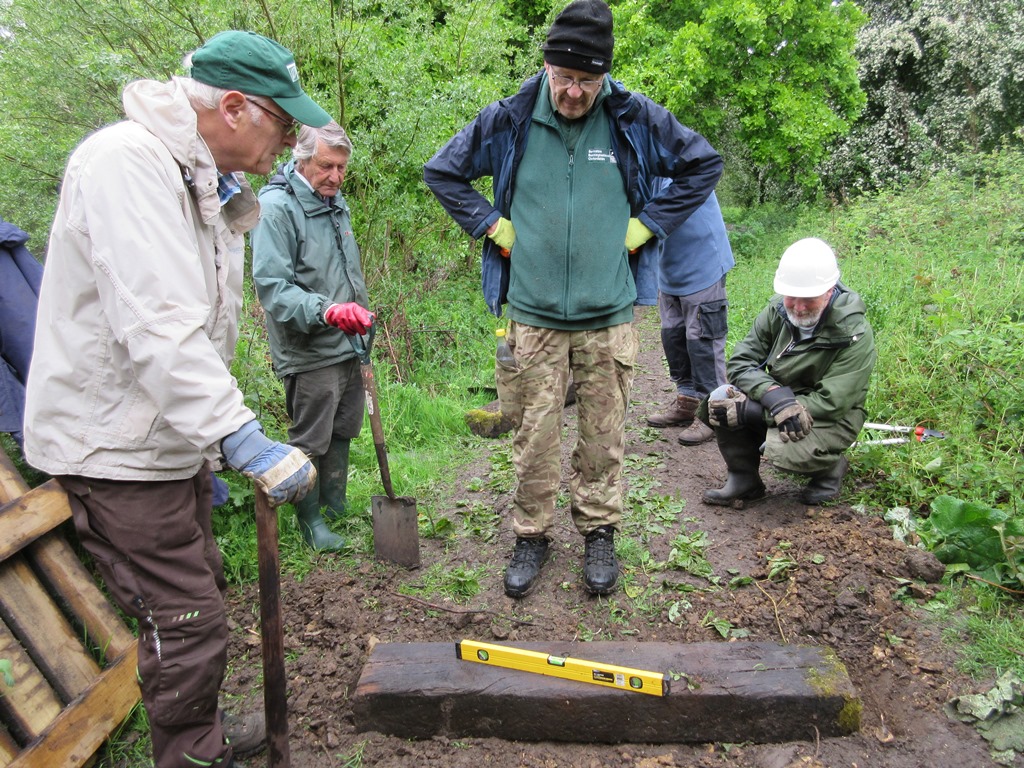 The boardwalk was to be supported by railway sleepers to which it was secured.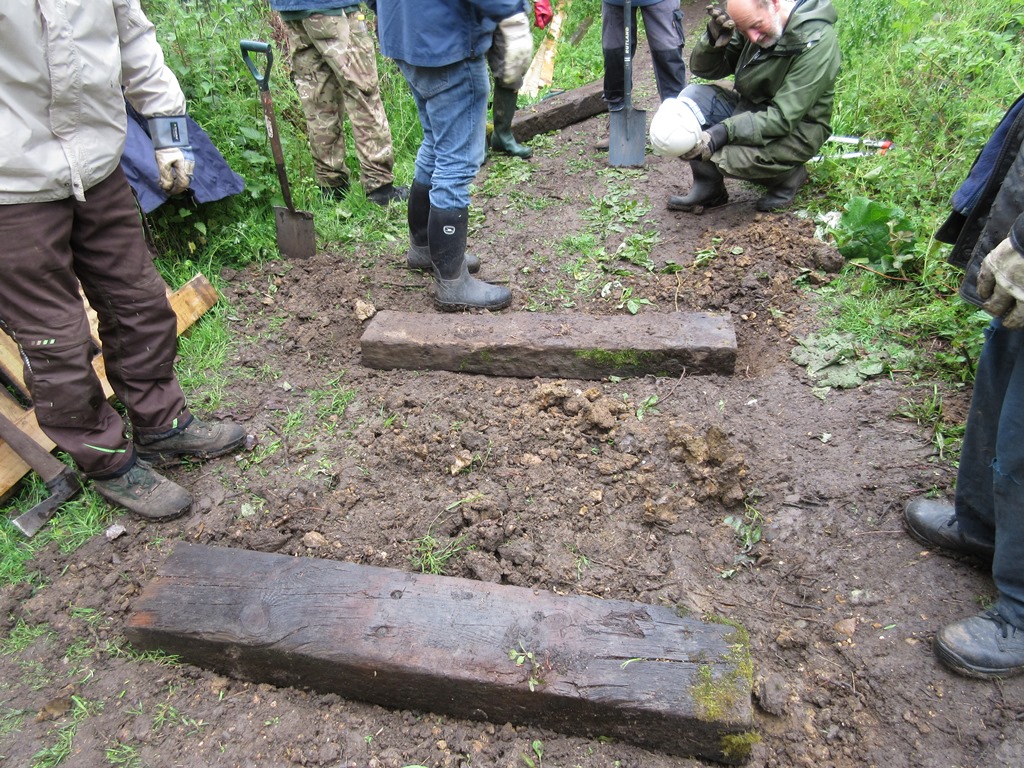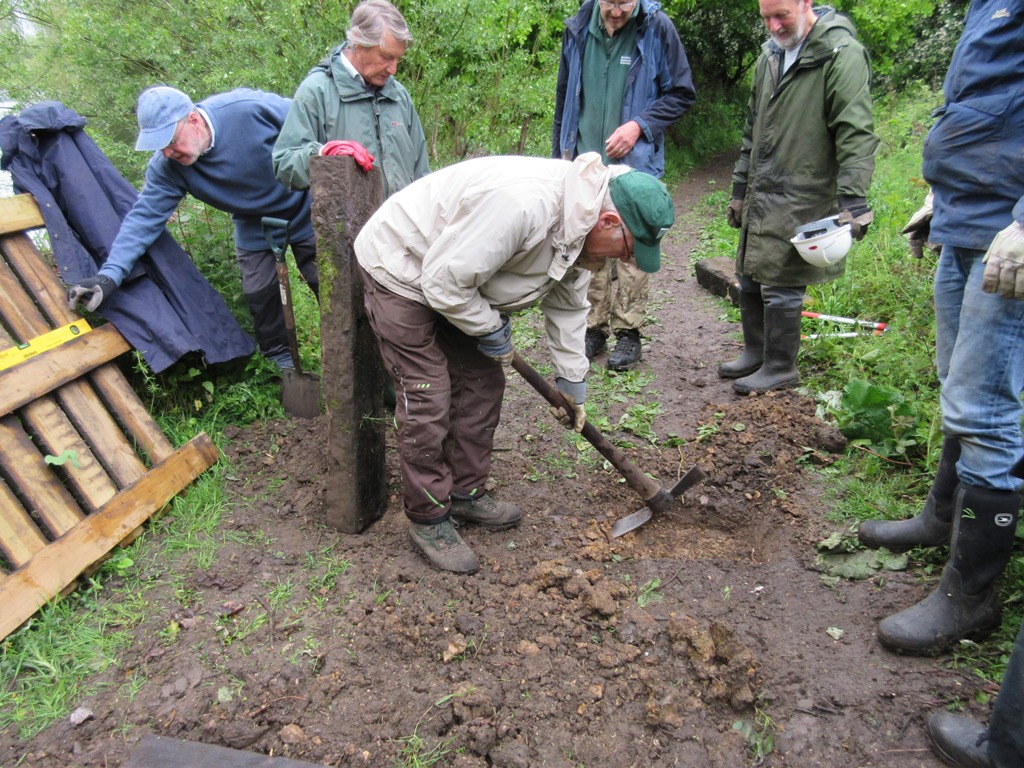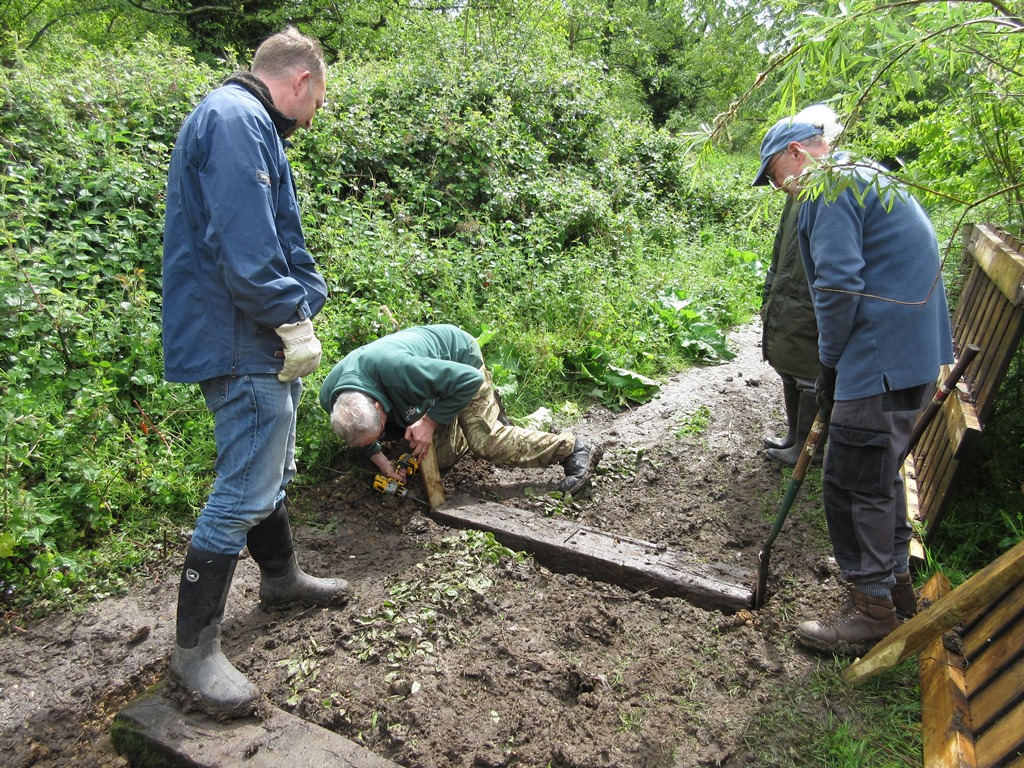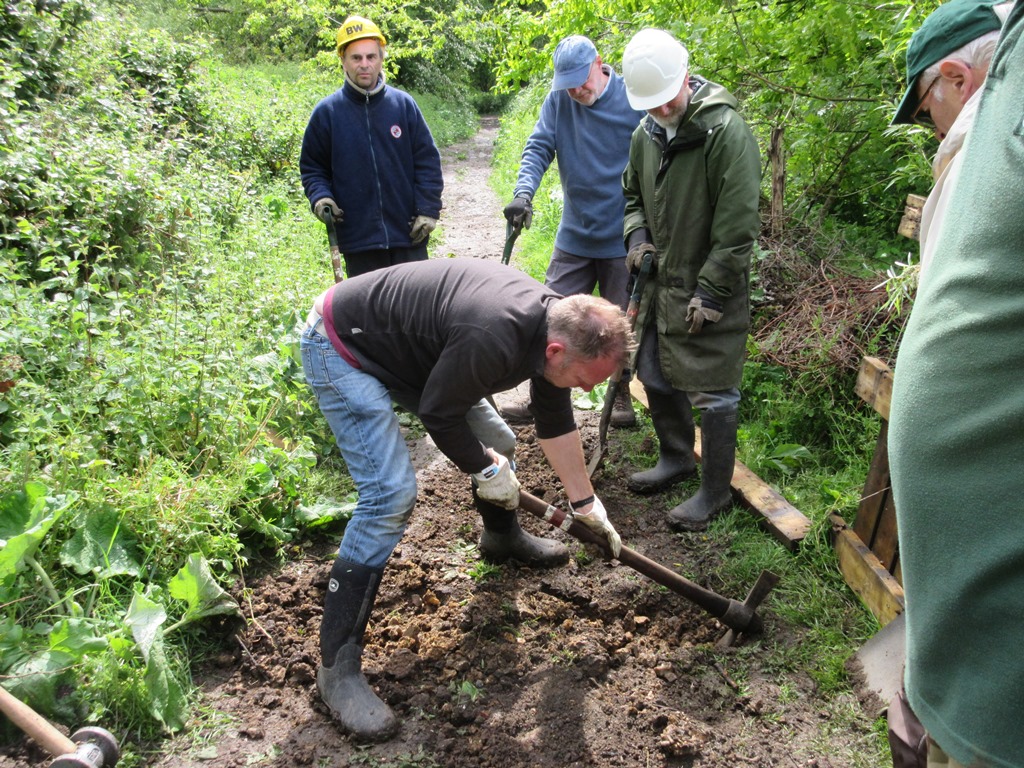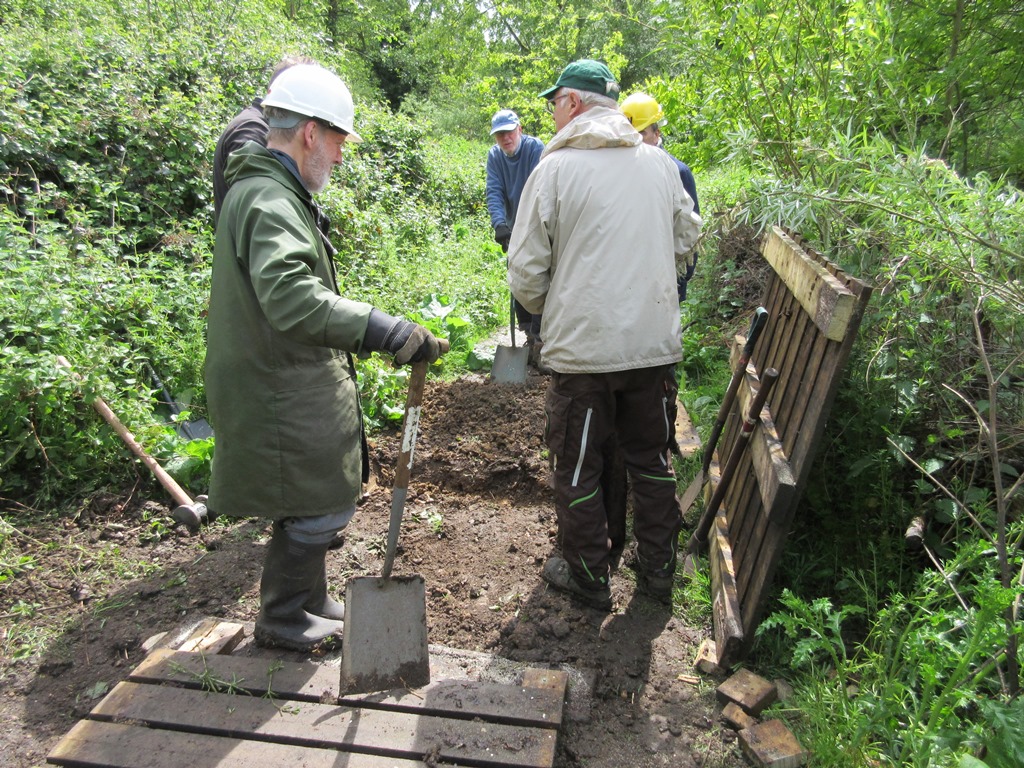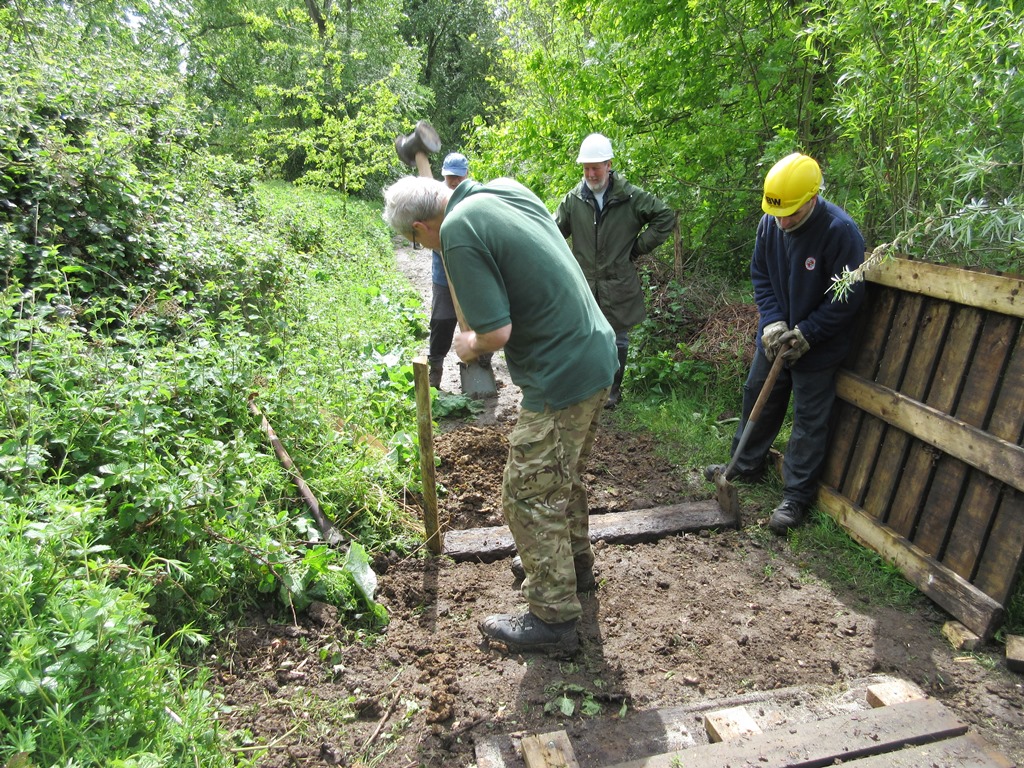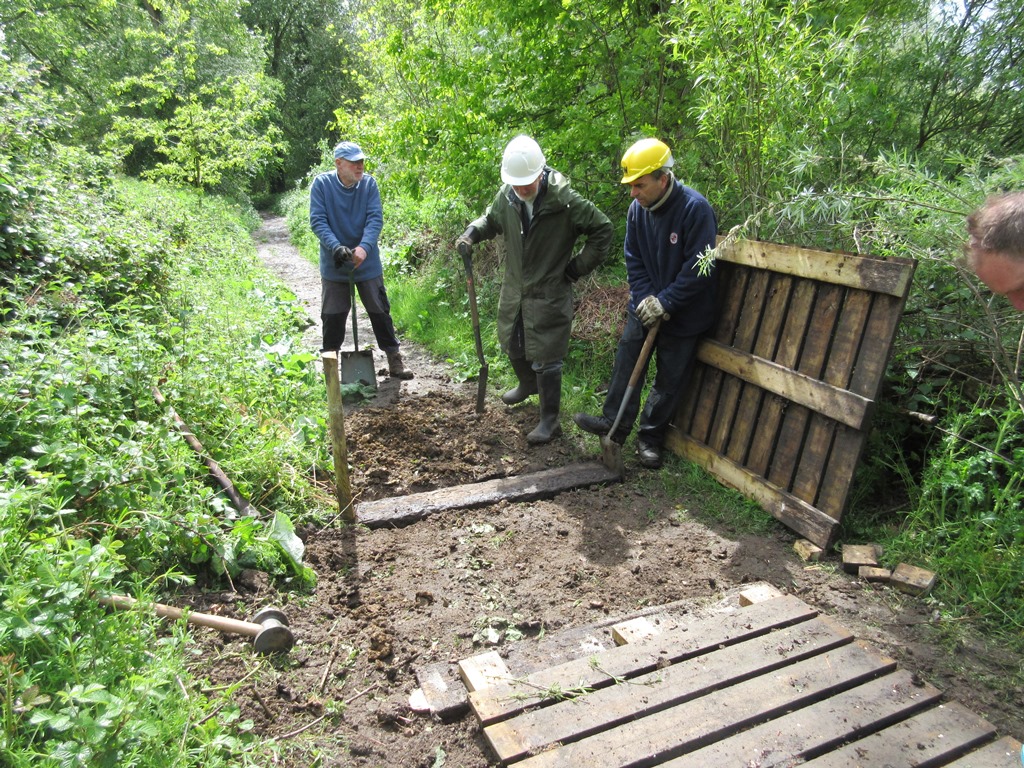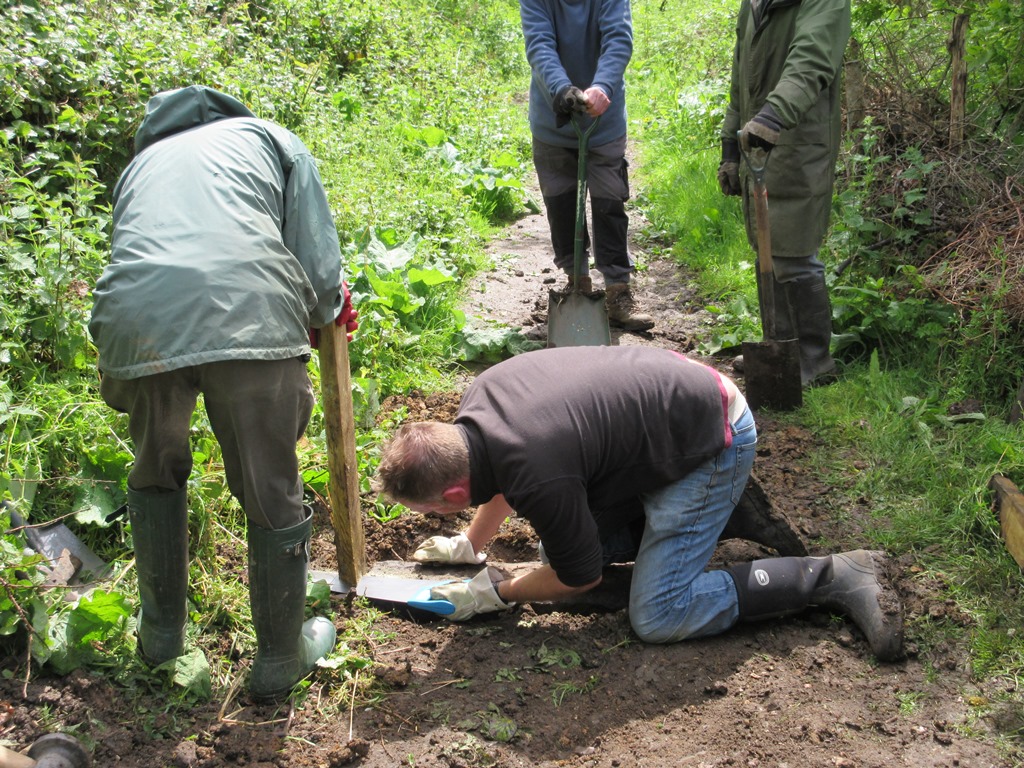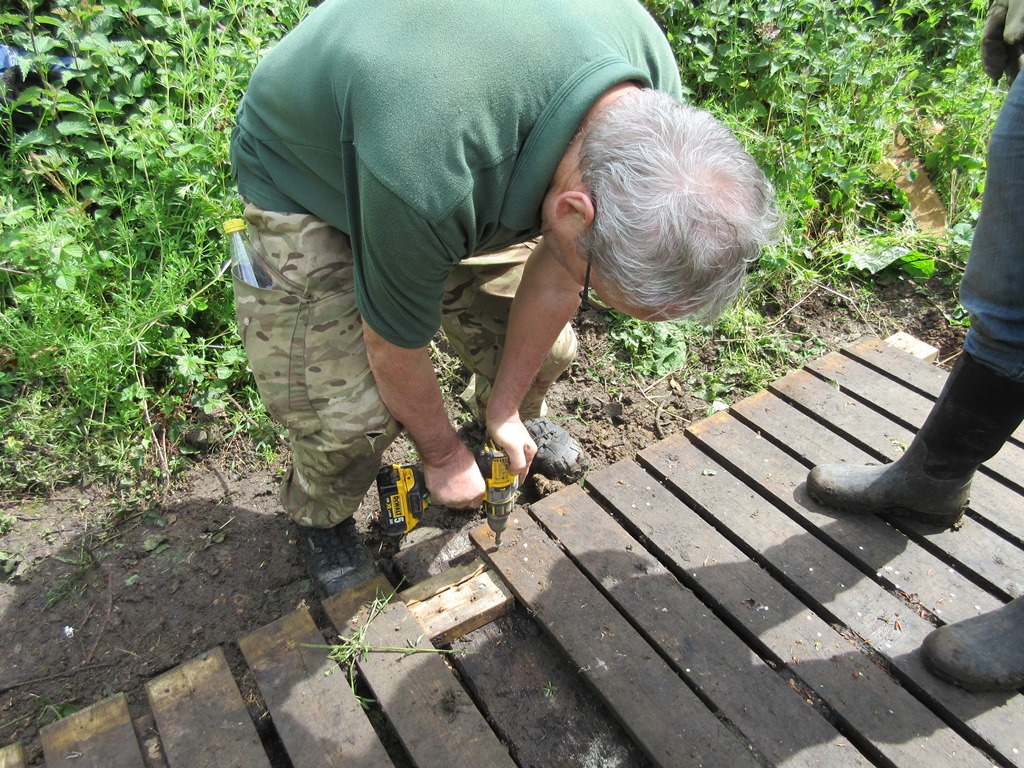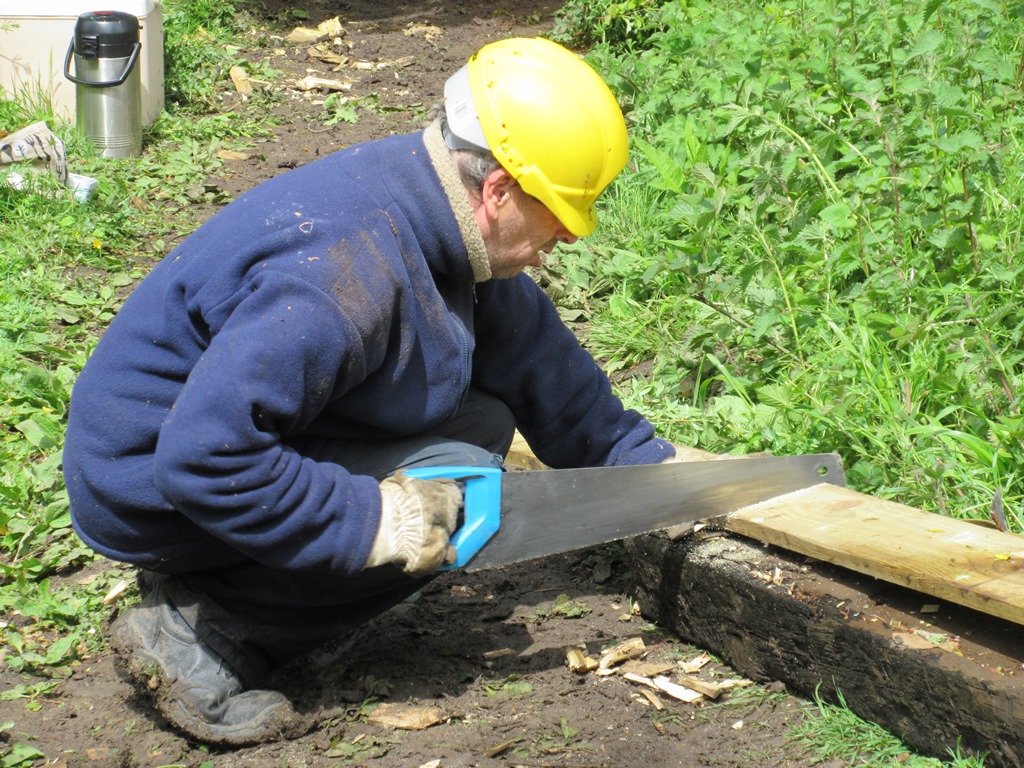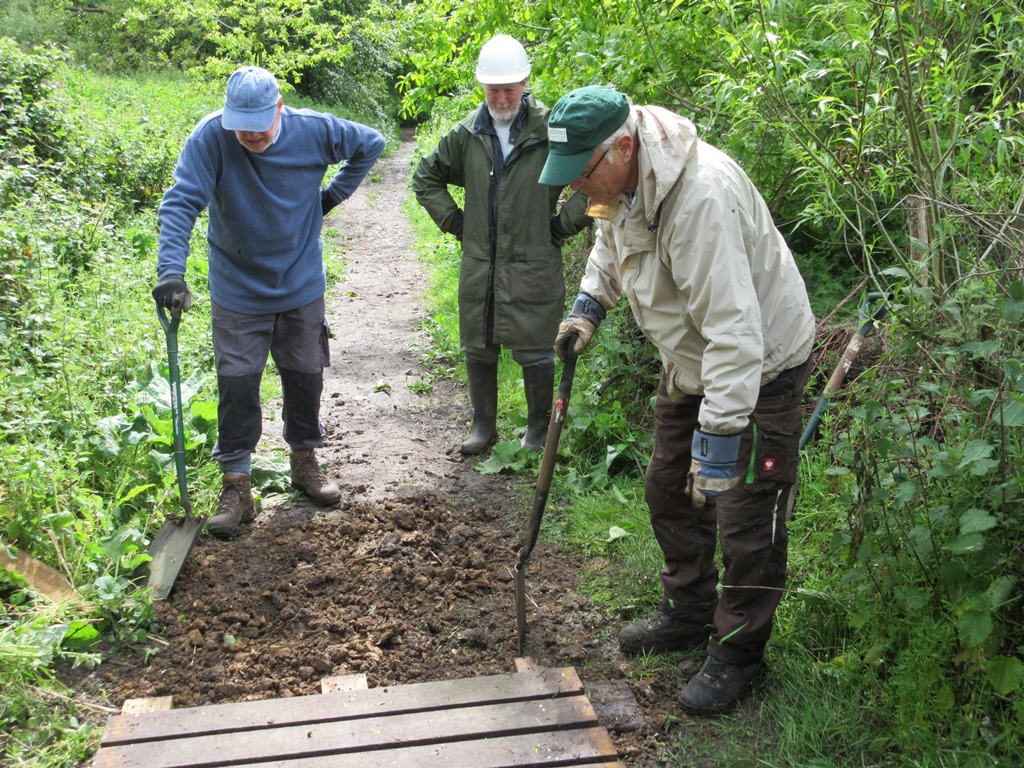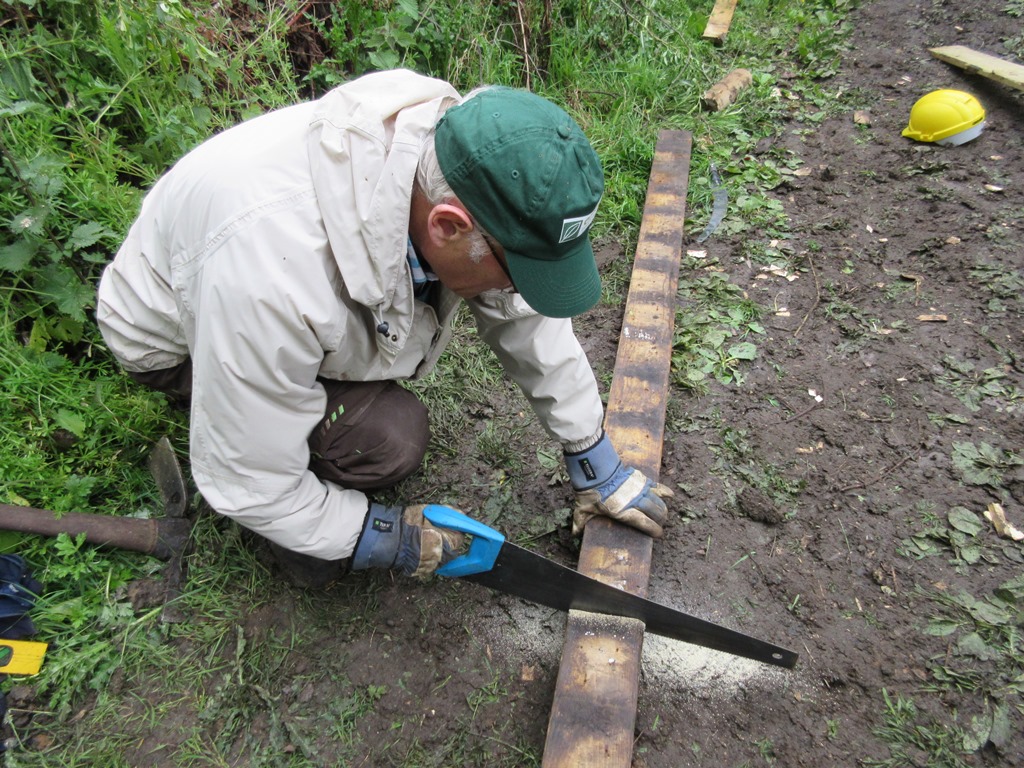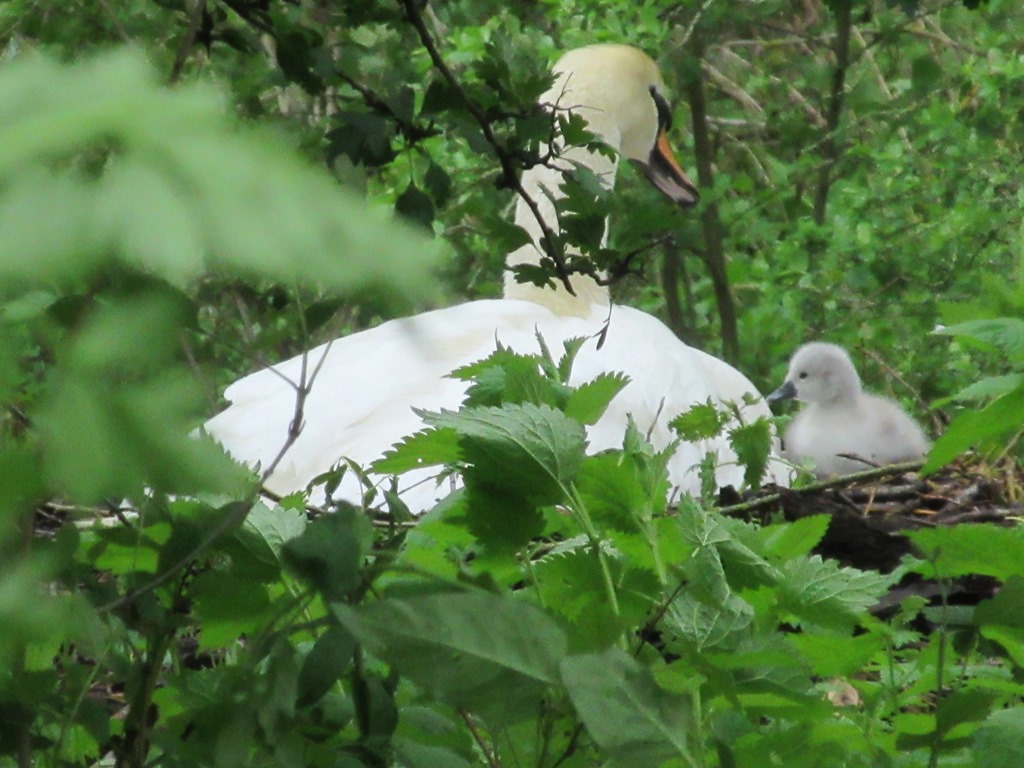 Do not disturb!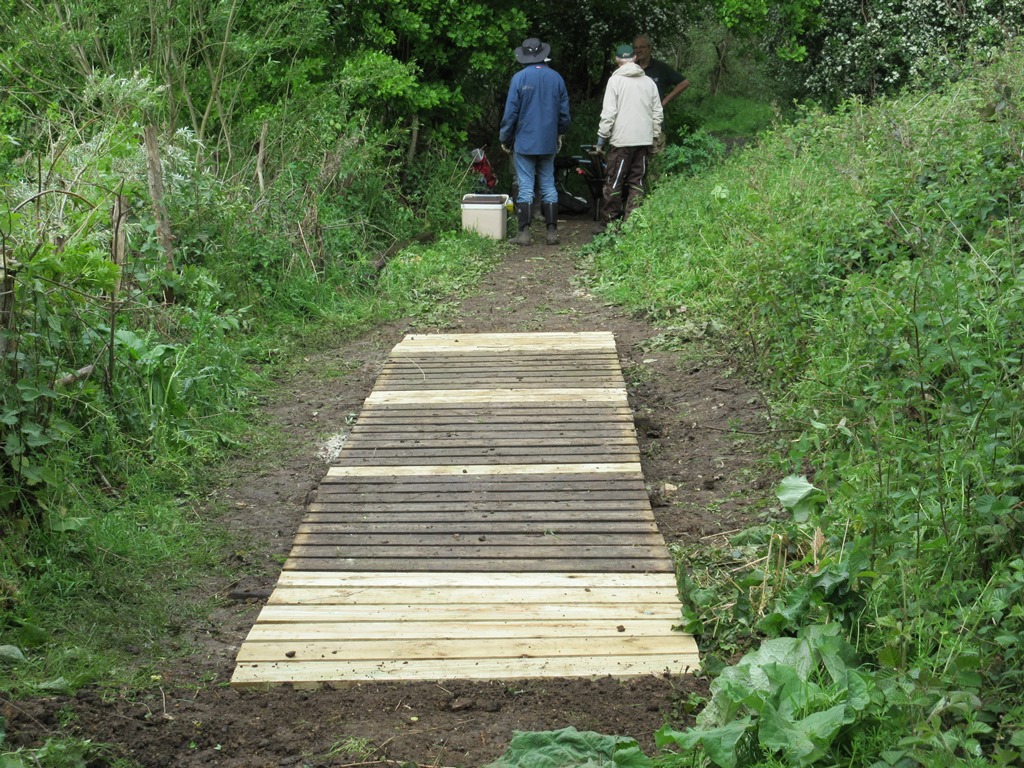 The newly installed boardwalk .....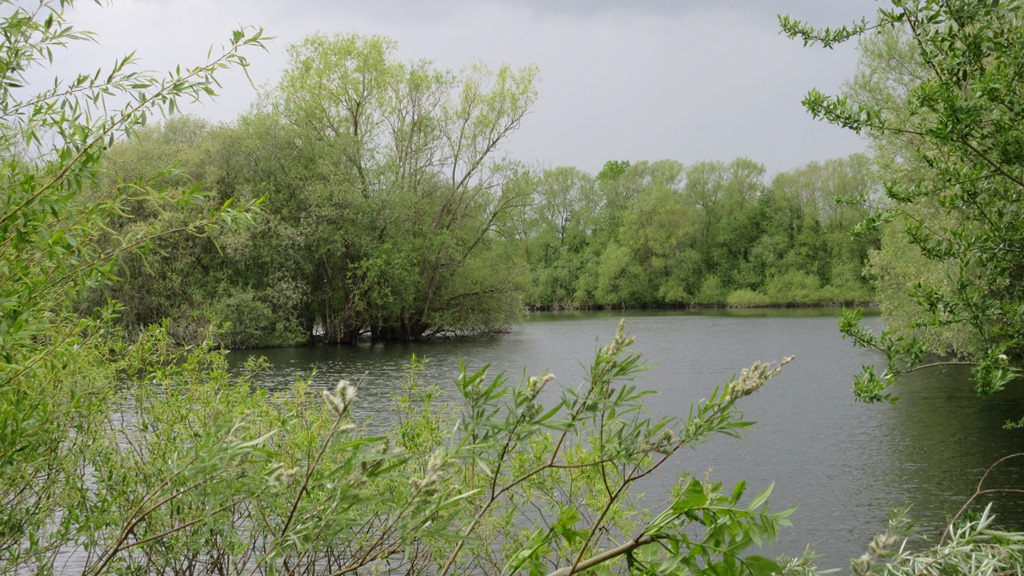 ..... and the view therefrom.
Updated: Saturday, 11th May 2019
Photographs: Alan Stevens