CROW (Conserve Reading on Wednesdays)
Wednesday, 4th July 2007
Lousehill Copse, Tilehurst ~ Pond maintenance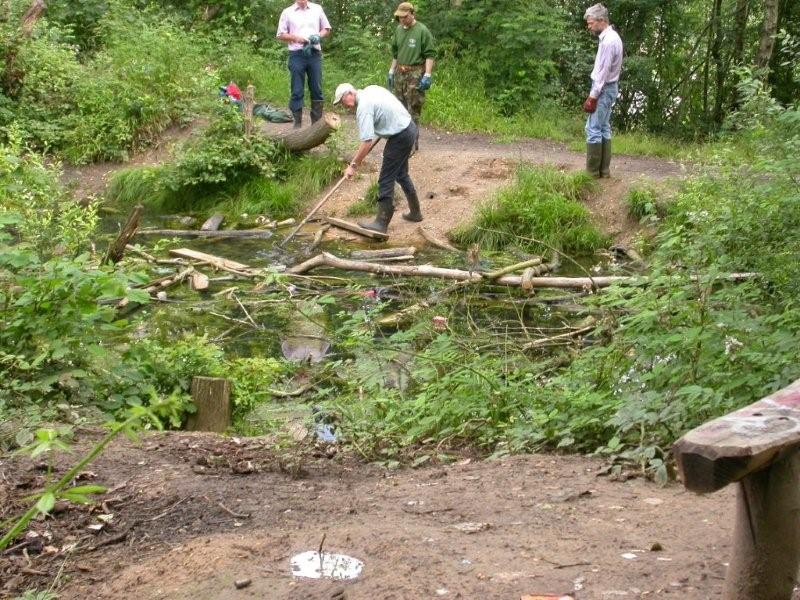 Independence Day found CROW at Lousehill Copse, Tilehurst where we had been asked by Reading Borough Council to clear logs and rubbish deposited in the pond. As well as large number of logs, laminated timber, plastic bags, bottles, etc., we also recovered an Asda shopping trolley and a child's pushchair. Happily, judging by the number of newts seen in the water, the pond appears to be in a fairly healthy state.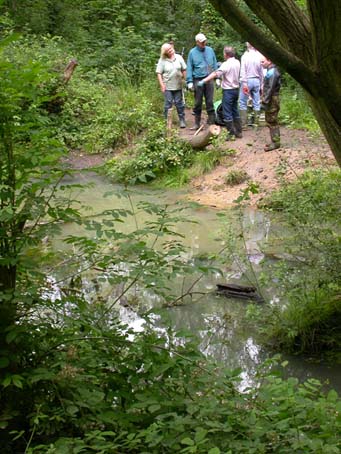 "Confronted by Ruth and Dave, Terry prepares to take a left turn."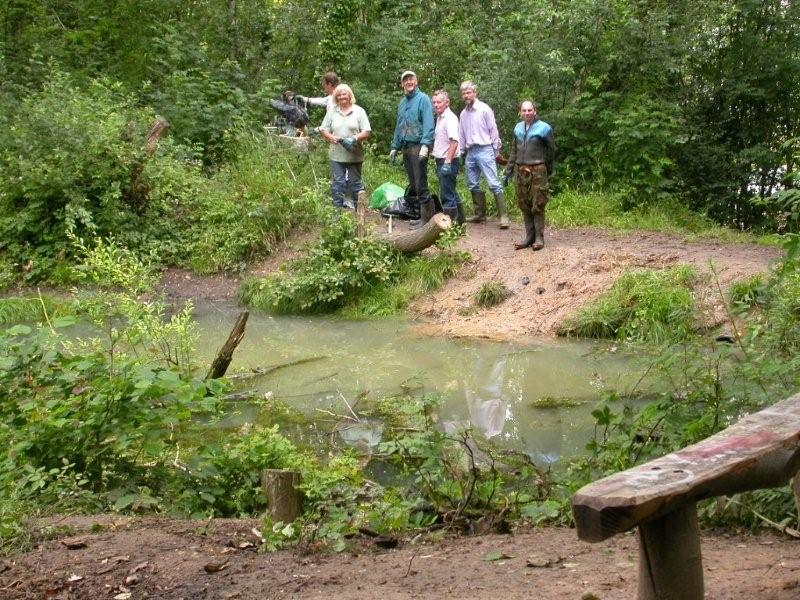 "While Mike packs the shopping, the rest of the group appear to have found something more interesting to look at."
CROW work party (from the left): Mike, Ruth, Dave, Terry, Alan and Phil plus John behind the camera.