CROW (Conserve Reading on Wednesdays)
Wednesday, 4th November 2015
Mumbery Nature Reserve, Wargrave ~ Laying wildlife hedge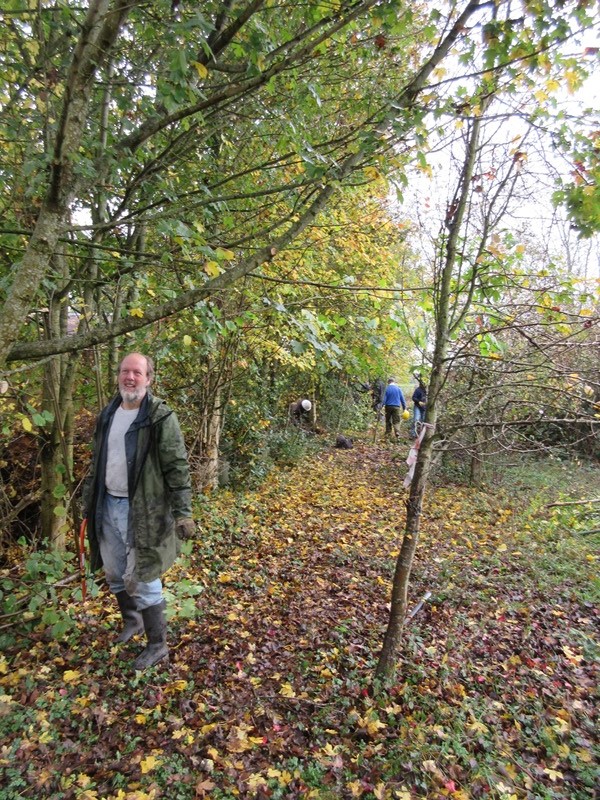 It was our intention that this visit would see the completion of the wildlife hedge on which we had started work in October 2014.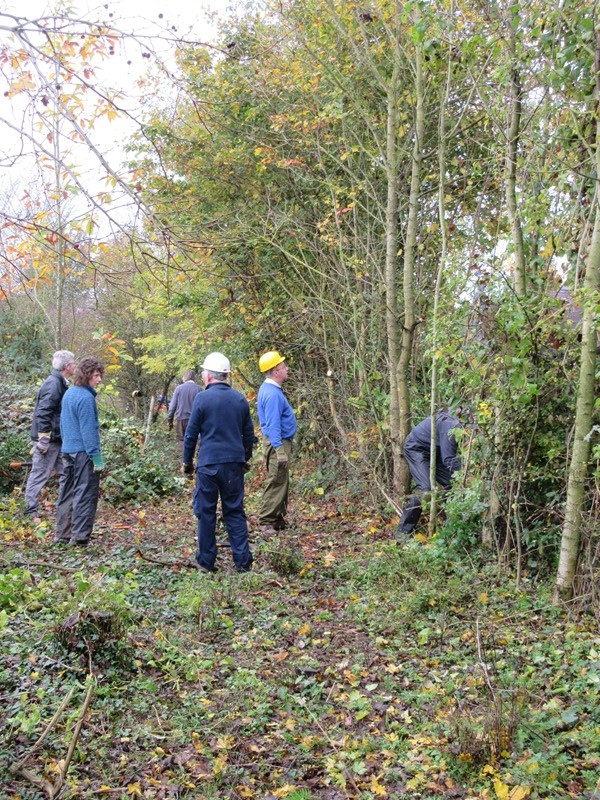 However much remained to be done.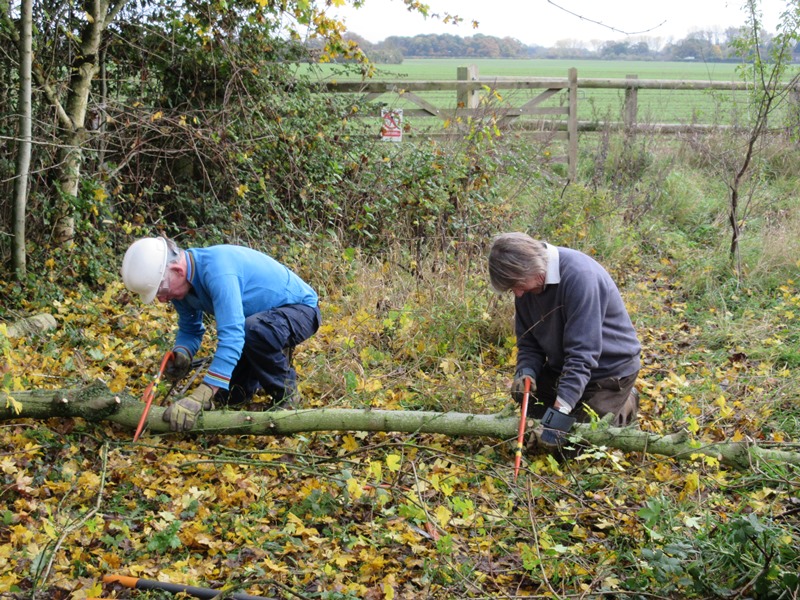 Everyone was soon hard at work. Some of the larger trees of which there were a considerable number, were retained as standards whilst the remainder were either laid into the hedge or felled, cut to length and placed in log piles.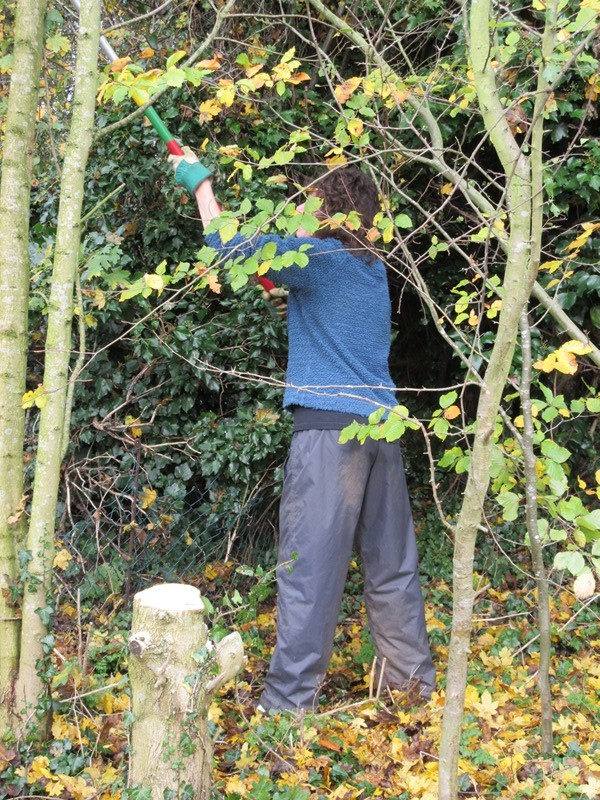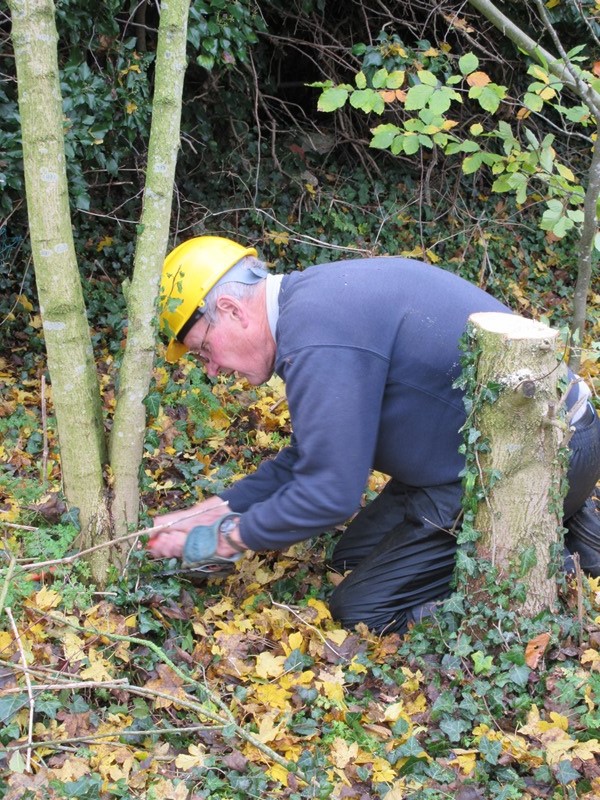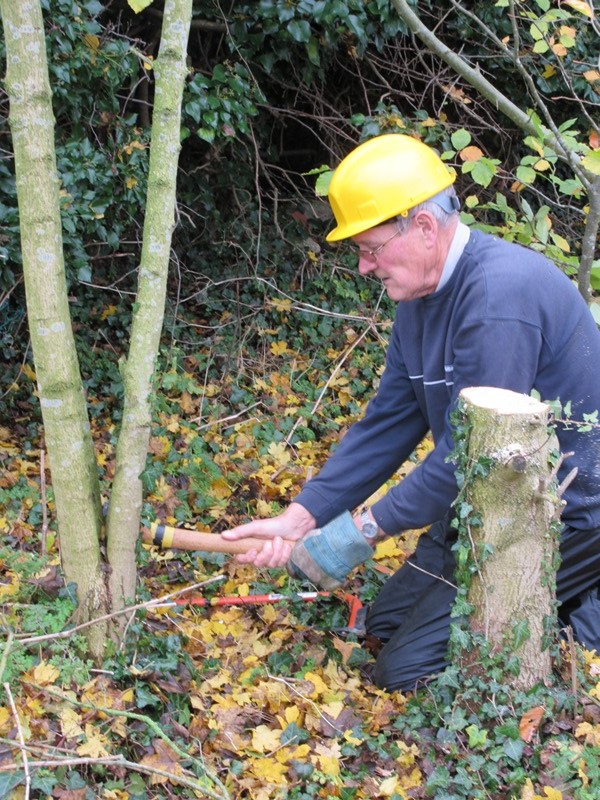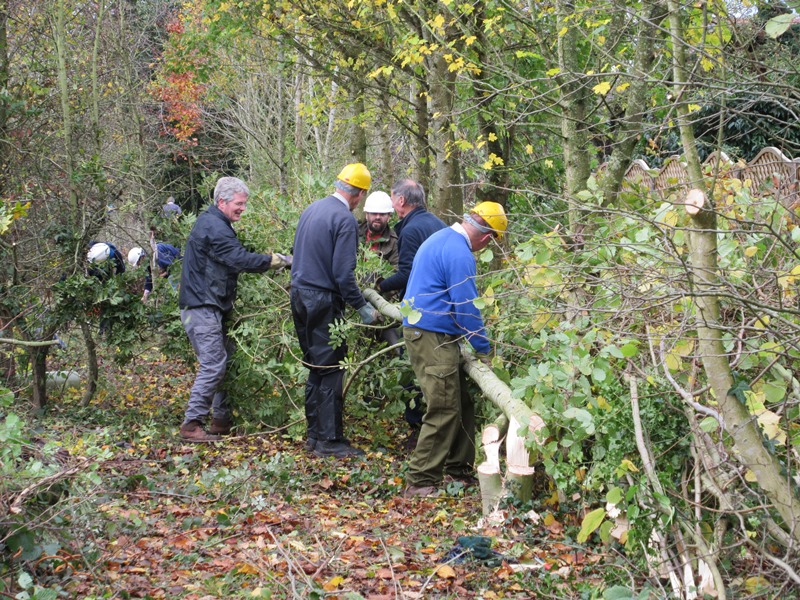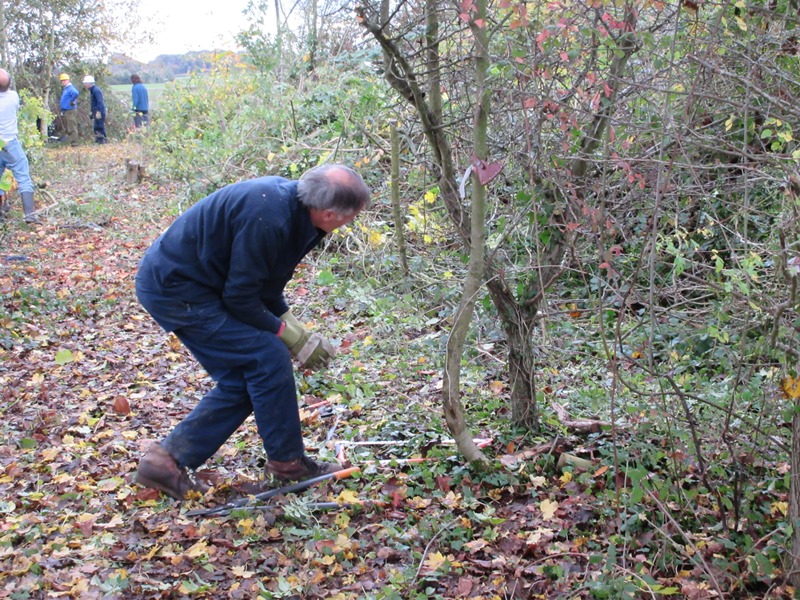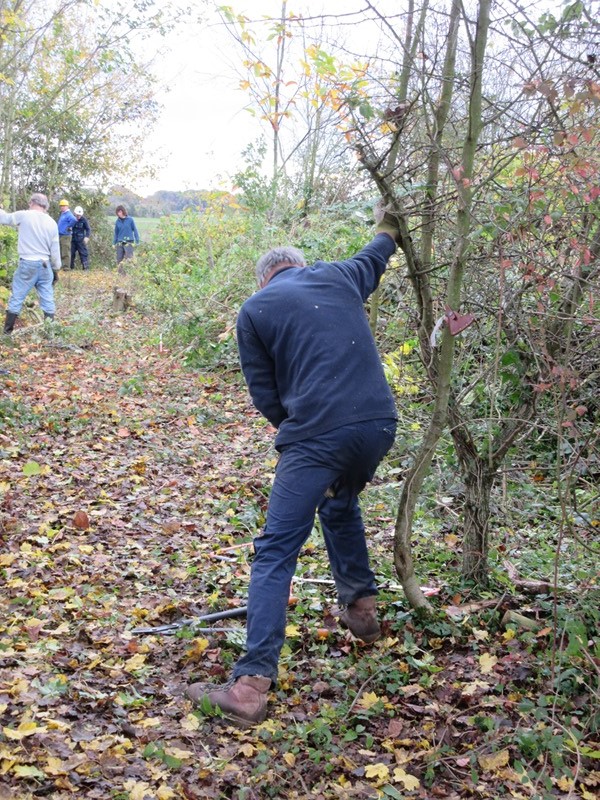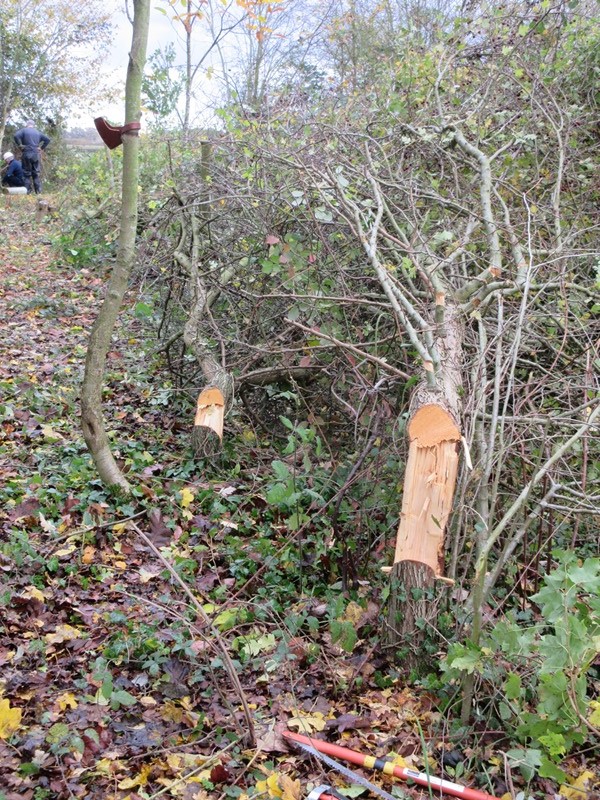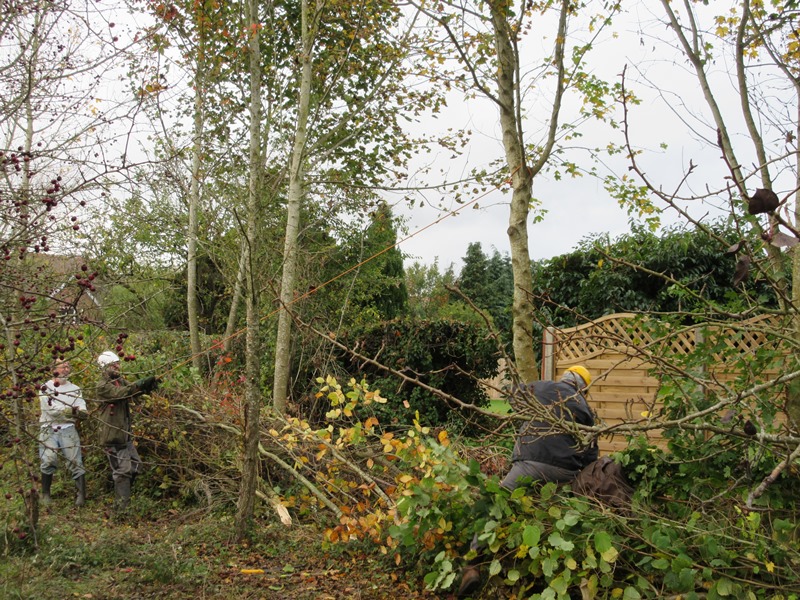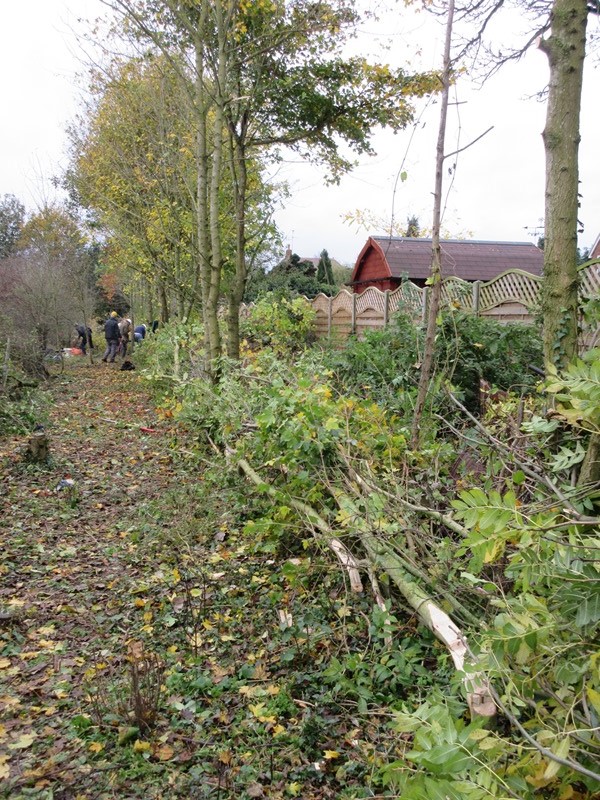 Early afternoon and good progress was being made.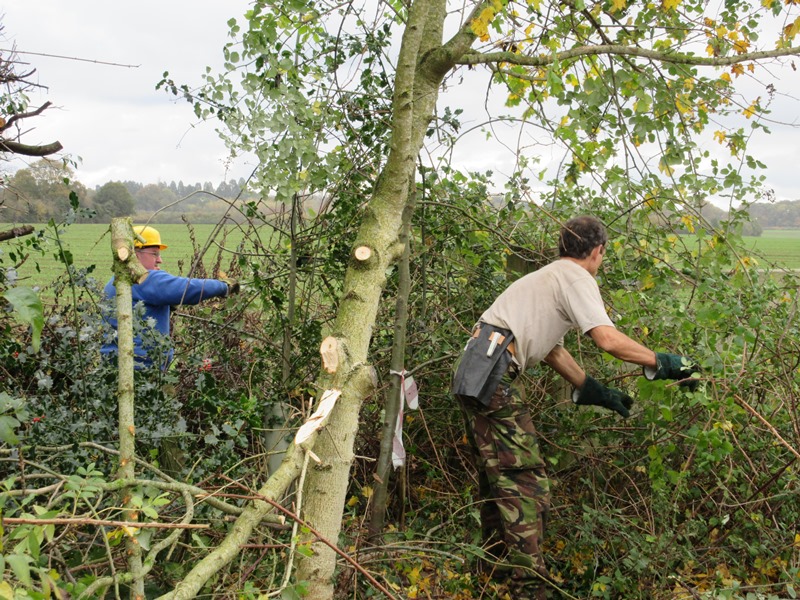 Mark and Mike tackle the last few feet of the hedge.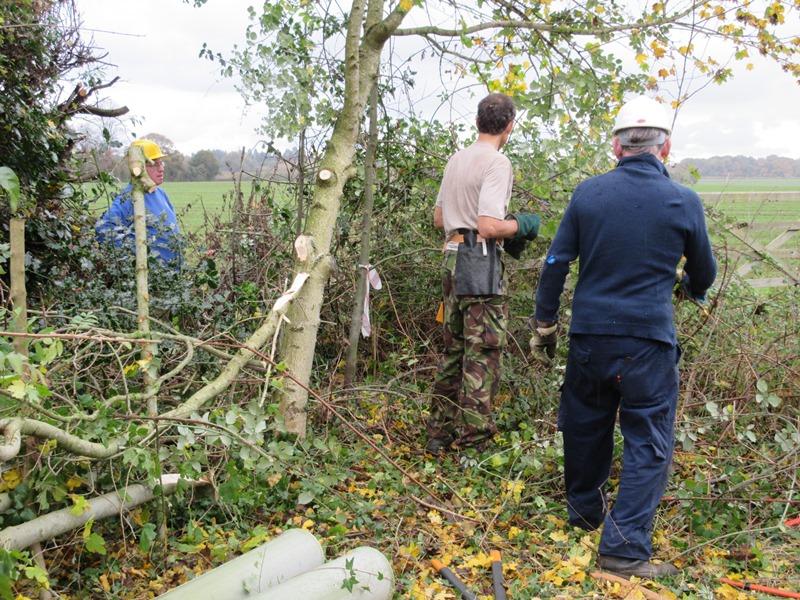 Done!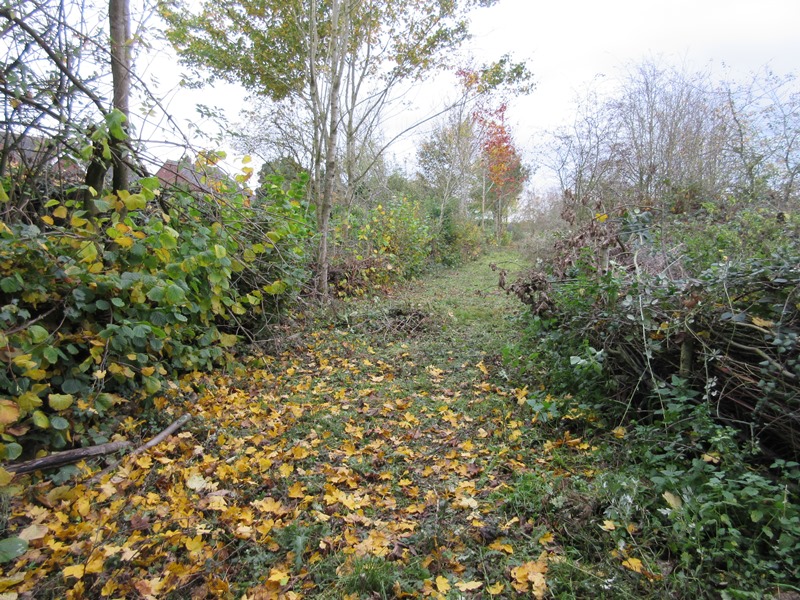 Back to the start, on the left the hedge laid in October 2014 with new growth much in evidence.
Created: Friday, 6th November 2015
Photographs: Alan Stevens