CROW (Conserve Reading on Wednesdays)
Wednesday, 27th August 2014
Oxford Road Community Gardens ~ Garden maintenance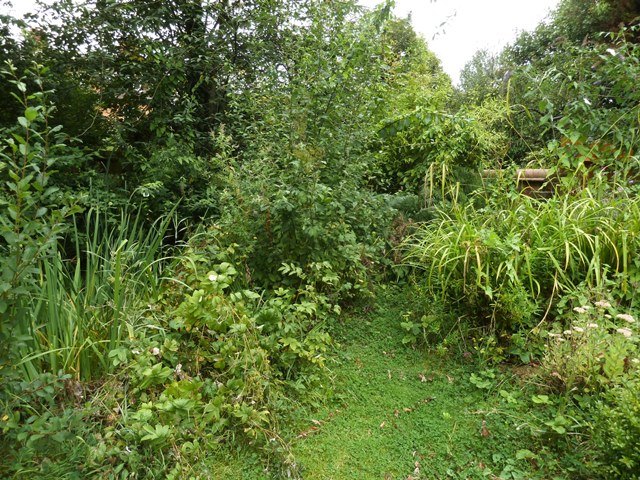 After an absence of almost six years CROW returned to the Community Gardens which are located only a short distance from the Oxford Road near West Reading Station. The purpose was to clear some of the vegetation which was starting to overcrowd the pond and to cut back the branches of trees and shrubs which were shading the garden.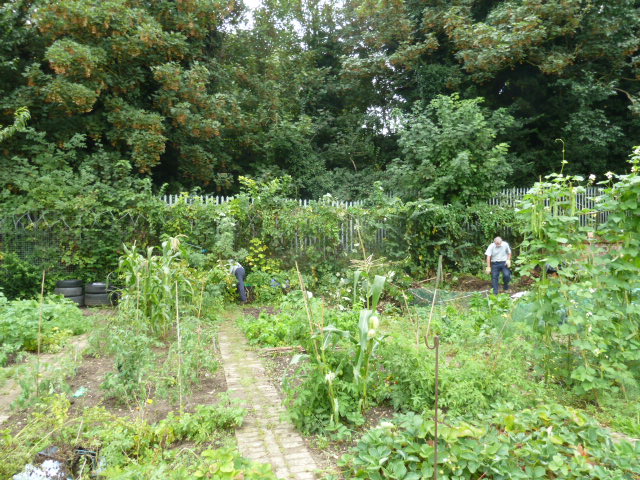 The Gardens consist of an allotment area in addition to lawns and a pond.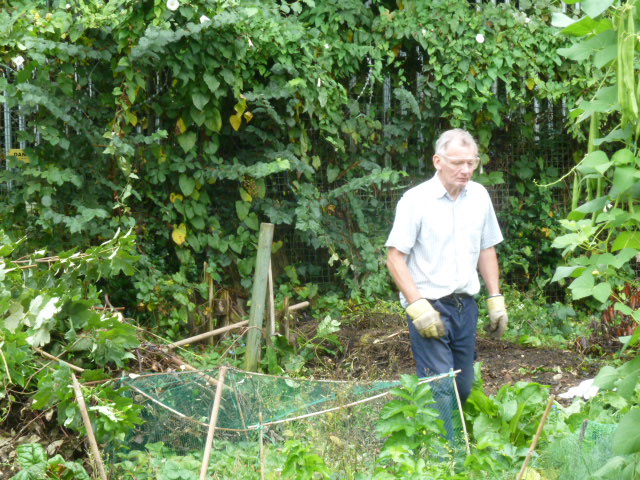 It seems that the vegetation started to fight back ceasing Judith by the arm.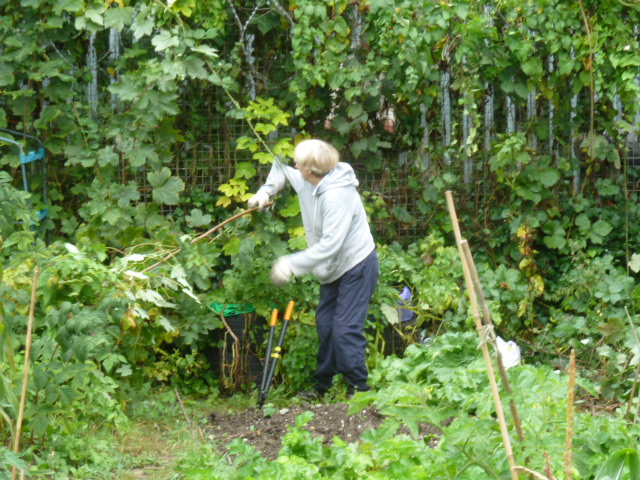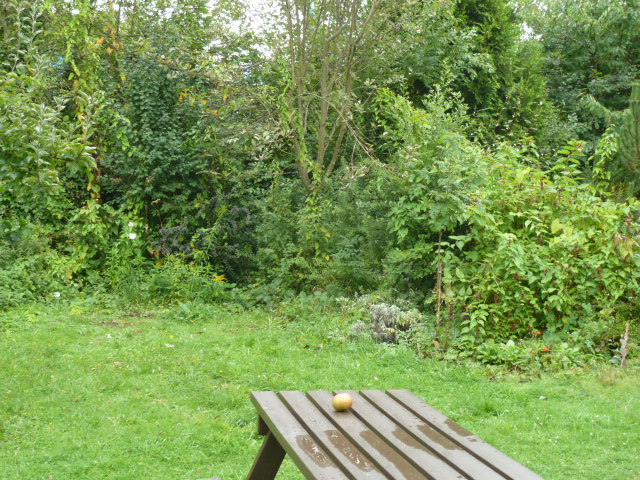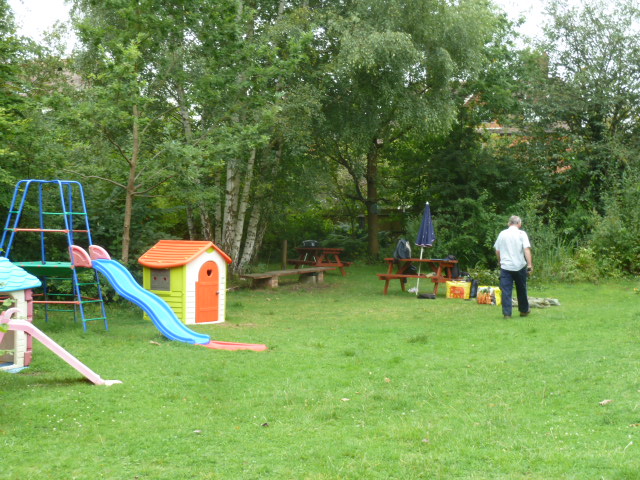 As well as the tranquility of the garden there was also a children's play area to be enjoyed.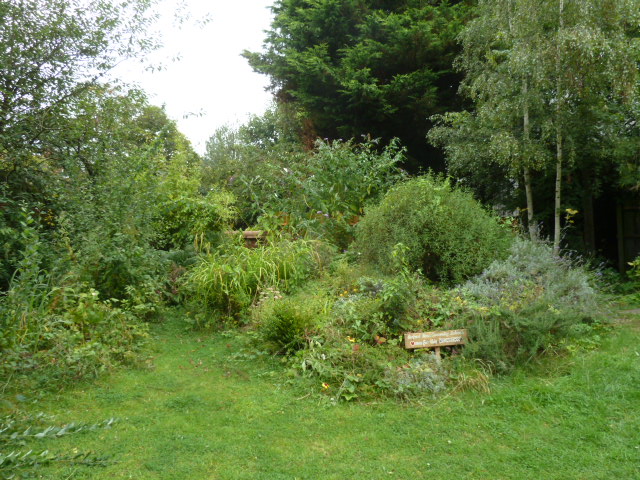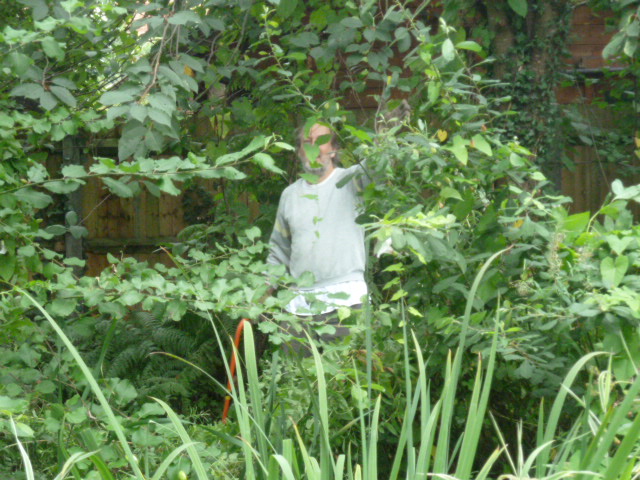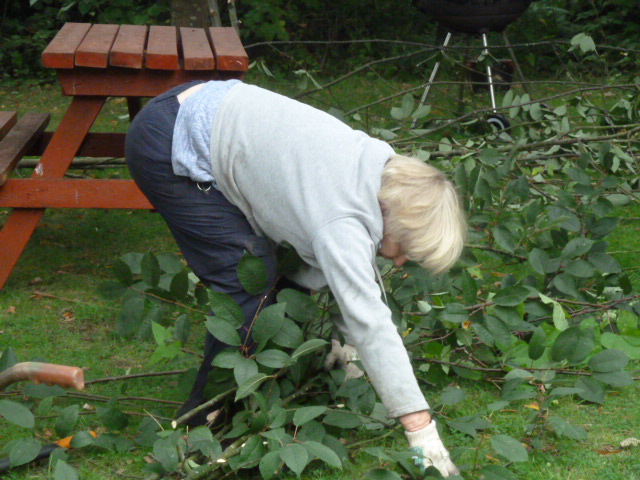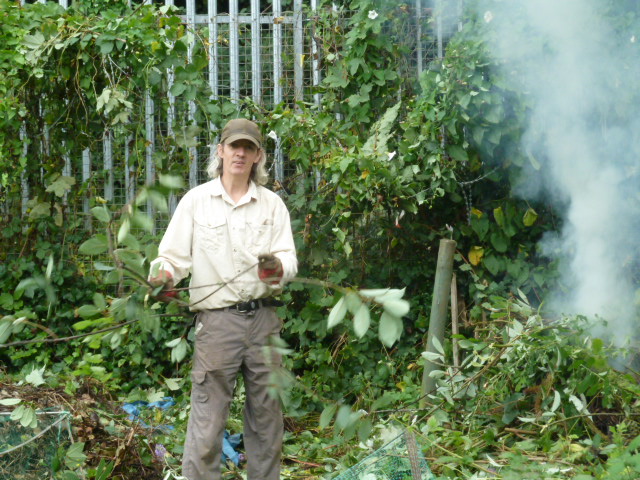 Marcus took charge of the bonfire .....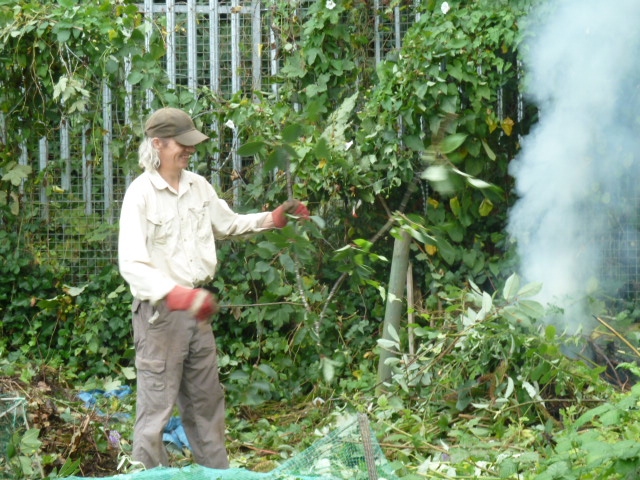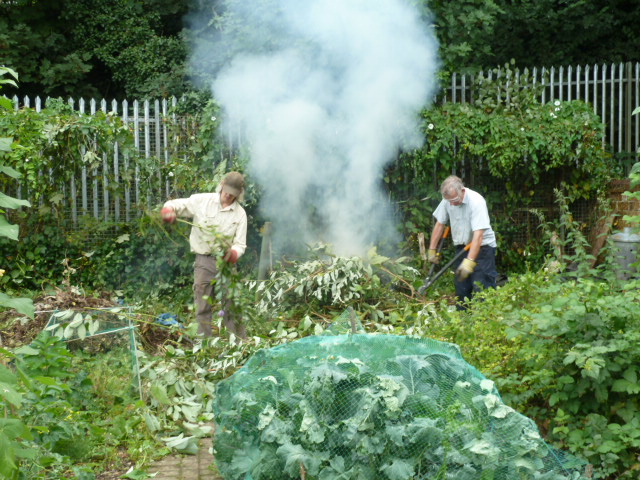 ..... with Terry's assistance.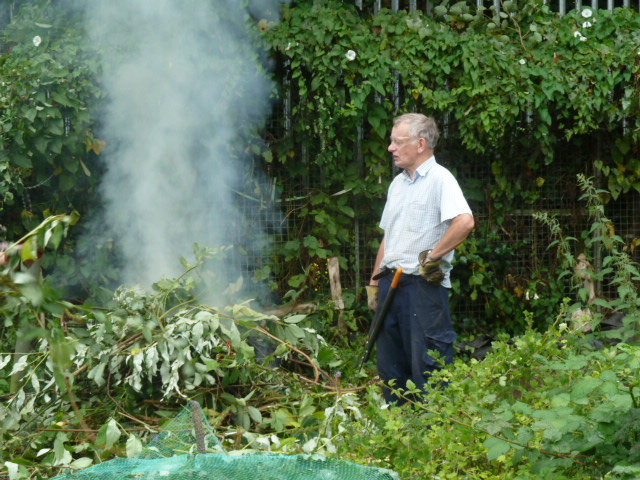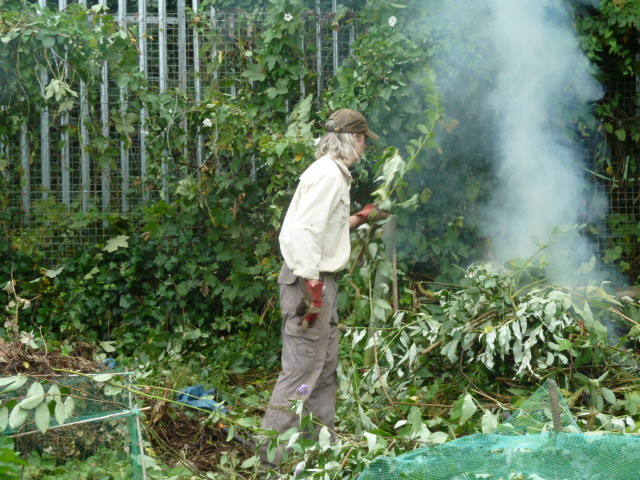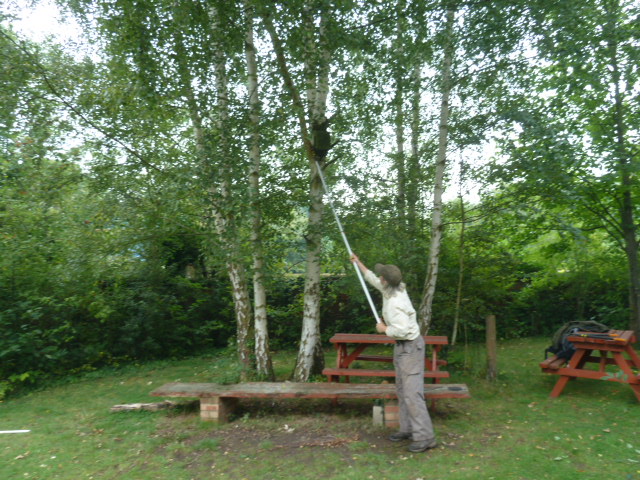 Some of the overhead branches were tackled with the aid of a pole saw.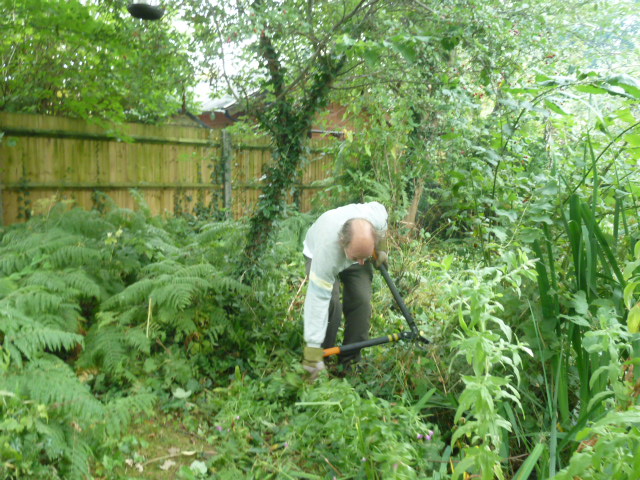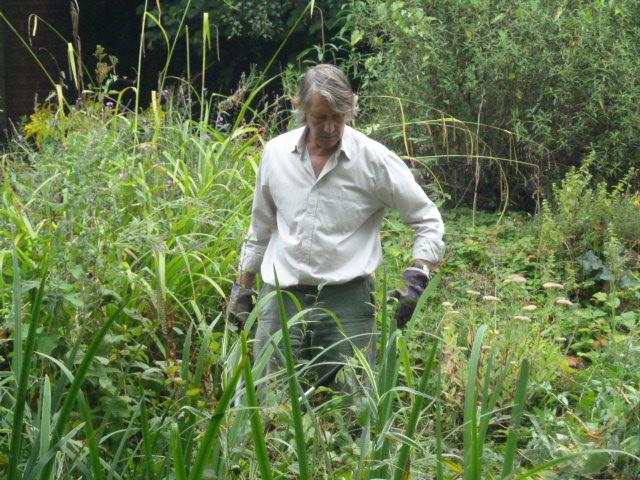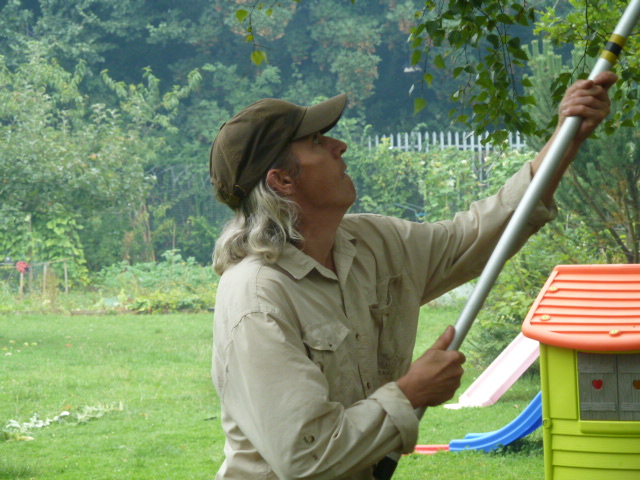 A study in concentration.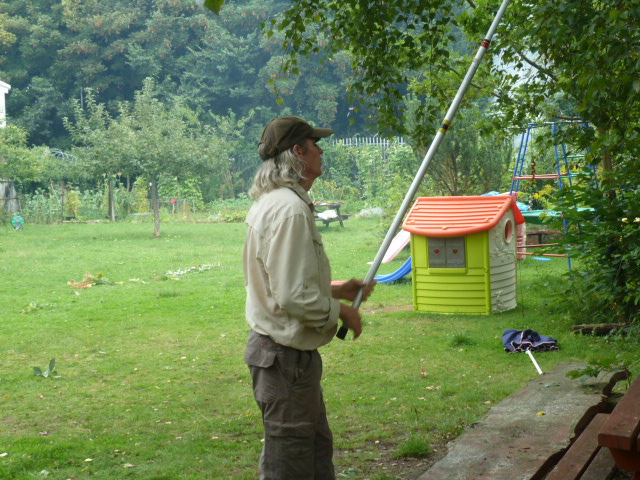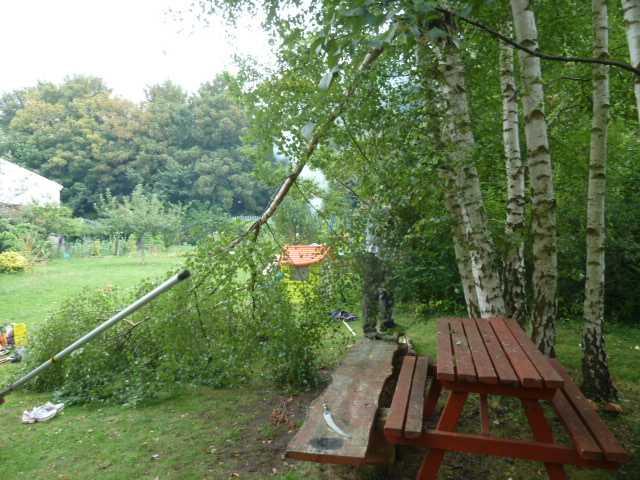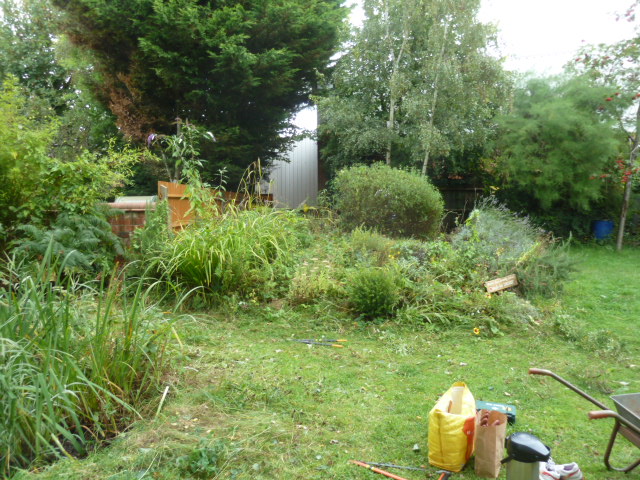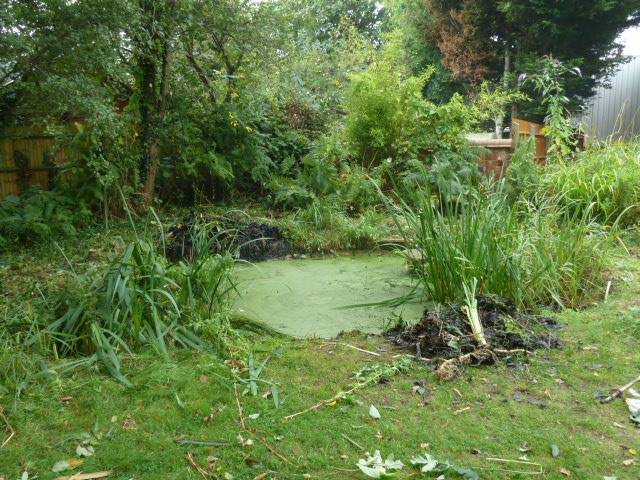 The pond after the excess vegetation had been cleared. The vegetation removed was stacked at the pond's side allowing any creatures it contained to return to the water.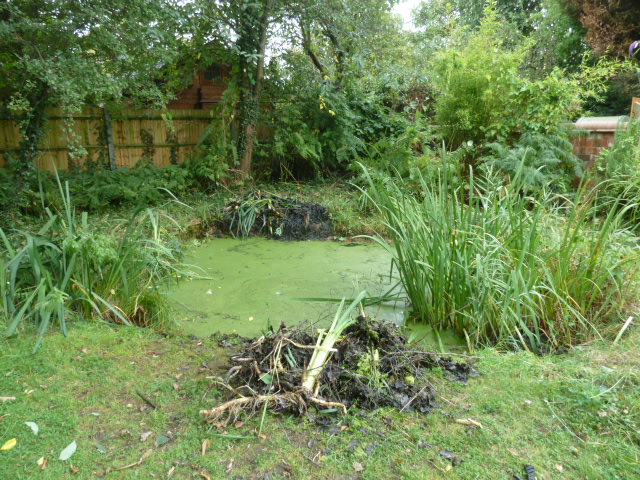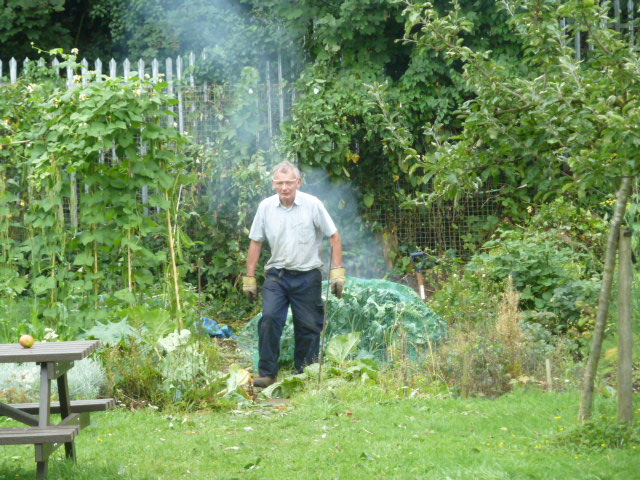 In the afternoon we allowed the bonfire to die down after one of the neighbours came to enquire how long we would continue burning. Local residents had been advised we would be having a fire.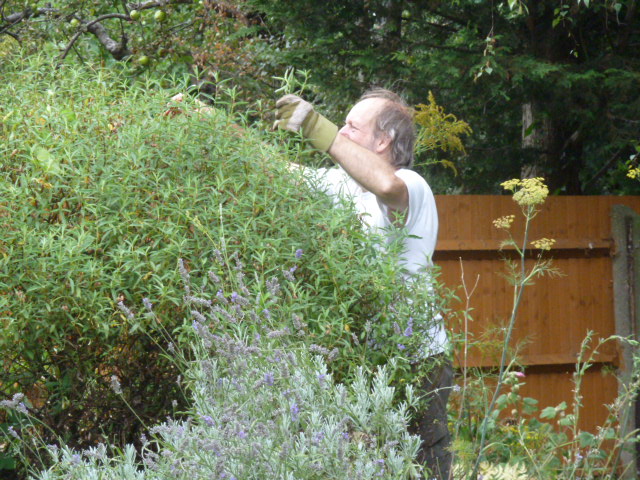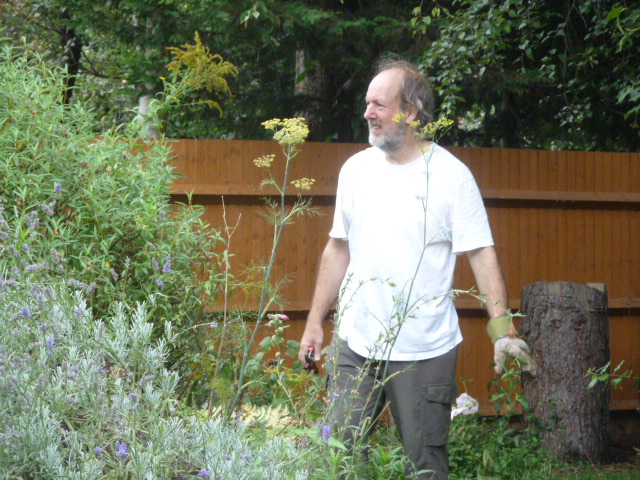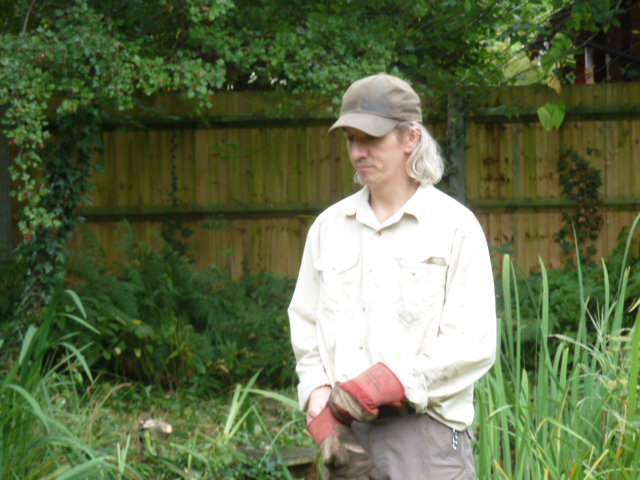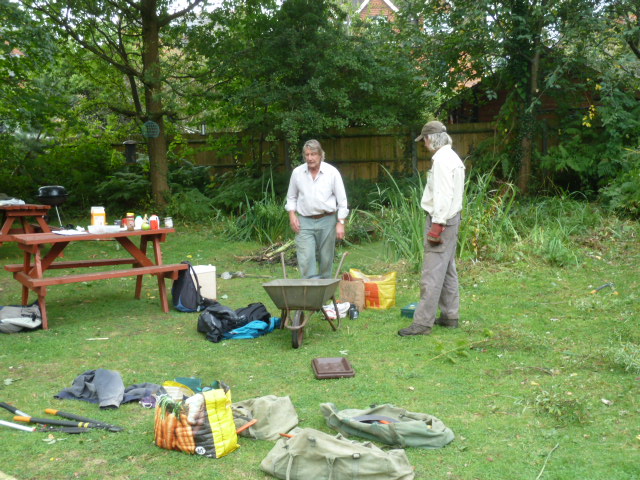 Thanks to those who joined us for the day, Cathy, Judith, John, Marcus, Peter and Terry.
Created: Saturday, 30th August 2014
Photographs: Cathy Holwill