CROW (Conserve Reading on Wednesdays)
Wednesday, 21st June 2017
Omer's Gully, Burghfield Common ~ Path clearance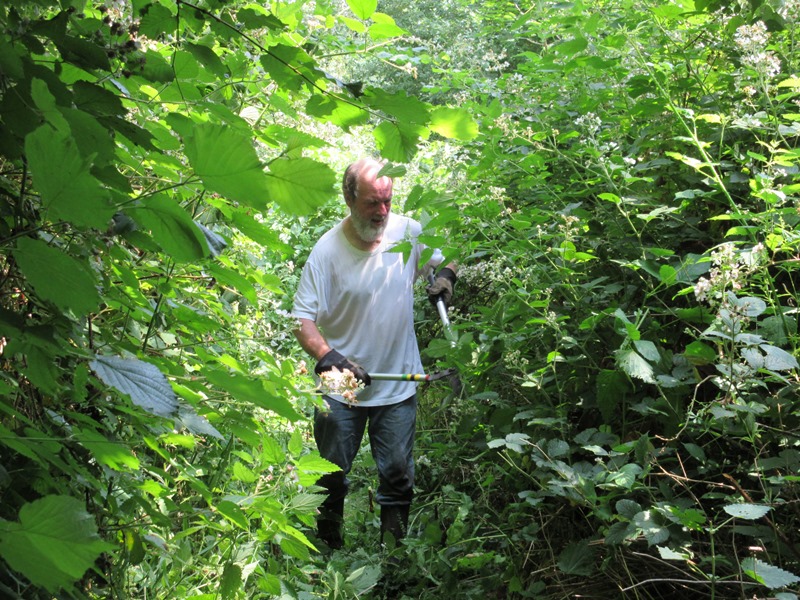 On our first visit to the site in 2011 it had taken 15 people all day to clear the path to Hollybush Lane, today on what was to prove to be the hottest day in over 40 years, it took just three and the task was complete by lunchtime. Perhaps the path could have been widened a little further in places but with the temperate steadily rising and forecast to reach 32° by the afternoon, common sense prevailed.

The rest of the team spent the time cutting back along other paths in the woodland and removing debris from the stream.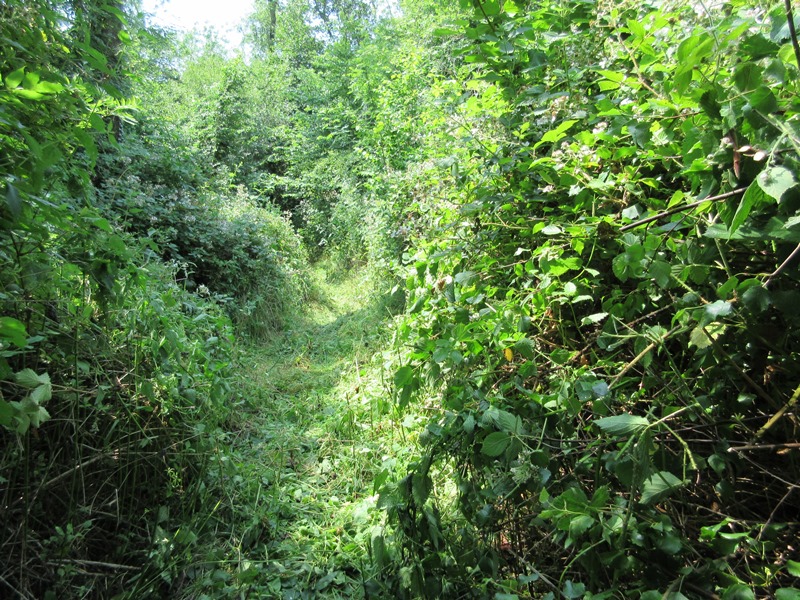 When we first cleared the Hollybush Lane path the adjacent woodland had recently been felled and the increased light had caused the bramble to run riot. The regrowth of felled trees along with our yearly visits mean that more of the path is now remaining opening and less is being badly obstructed by bramble.
Created: Sunday, 25th June 2017
Photographs: Alan Stevens