CROW (Conserve Reading on Wednesdays)
Wednesday, 9th October 2019
Padworth Lane Gravel Pit ~ Willow clearance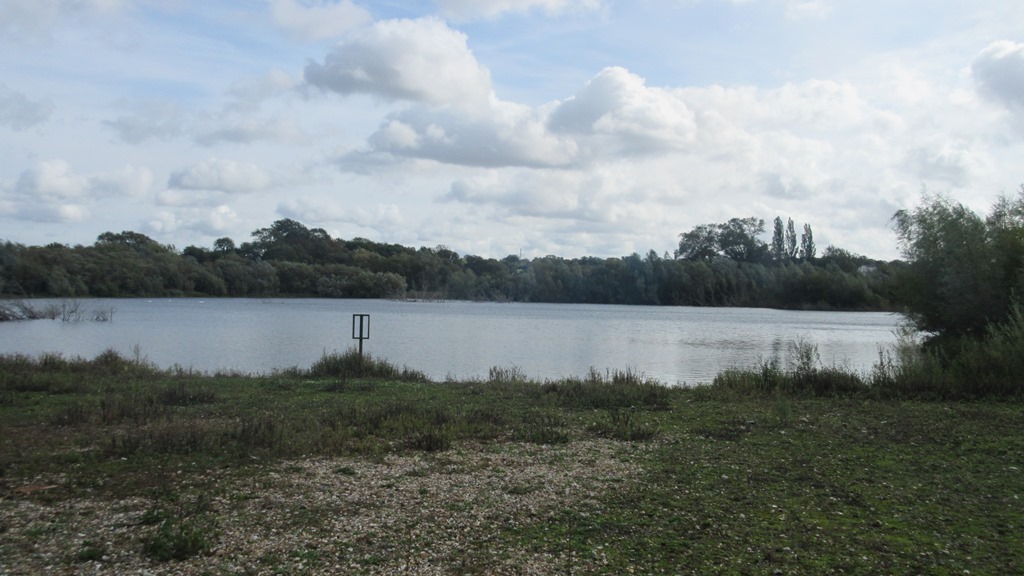 Our first visit to this site, a disused gravel pit which it is hoped will become a nature reserve. The site is already in use by a wide range of birds including shelduck.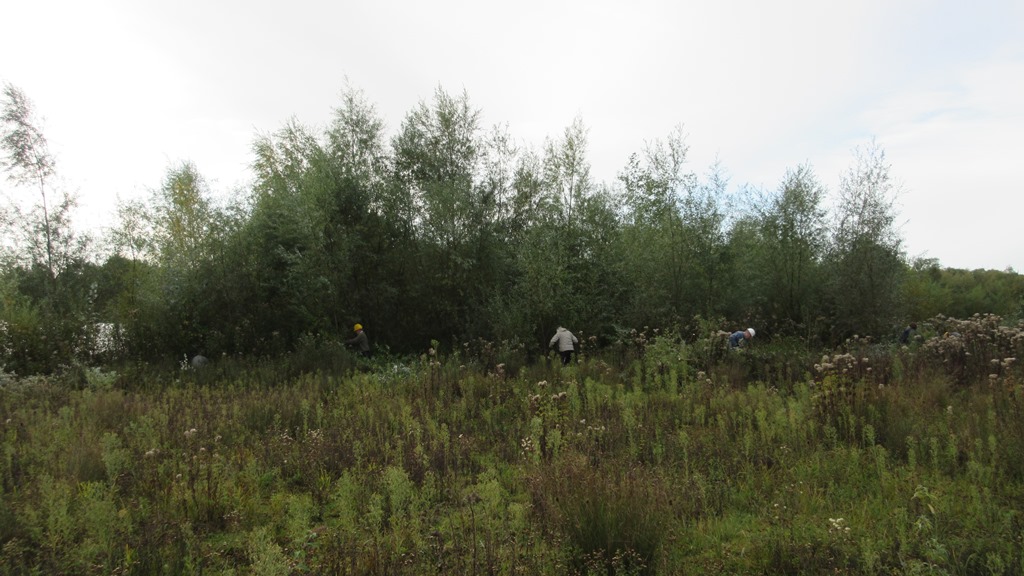 The task was to clear willow which was spreading out from the water's edge into an area frequented by butterflies such as the Common Blue and Brown Argus, and also to thin the remaining willow along the water's edge.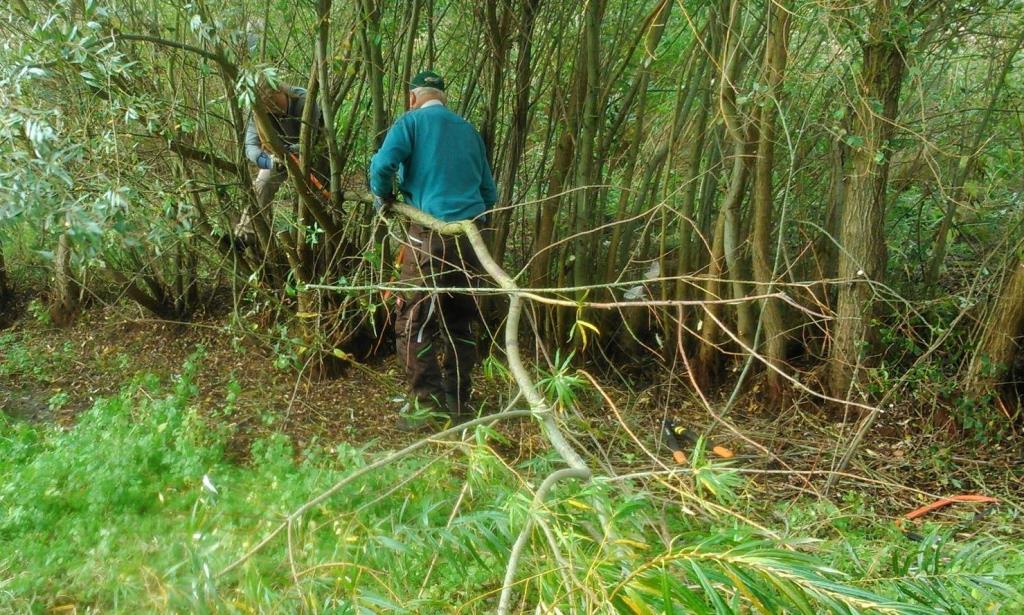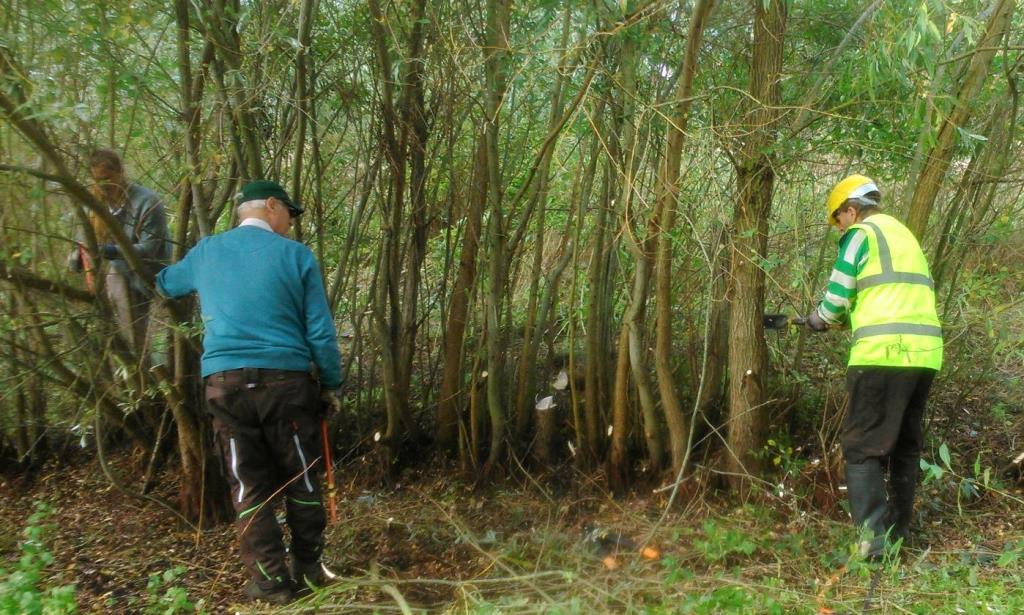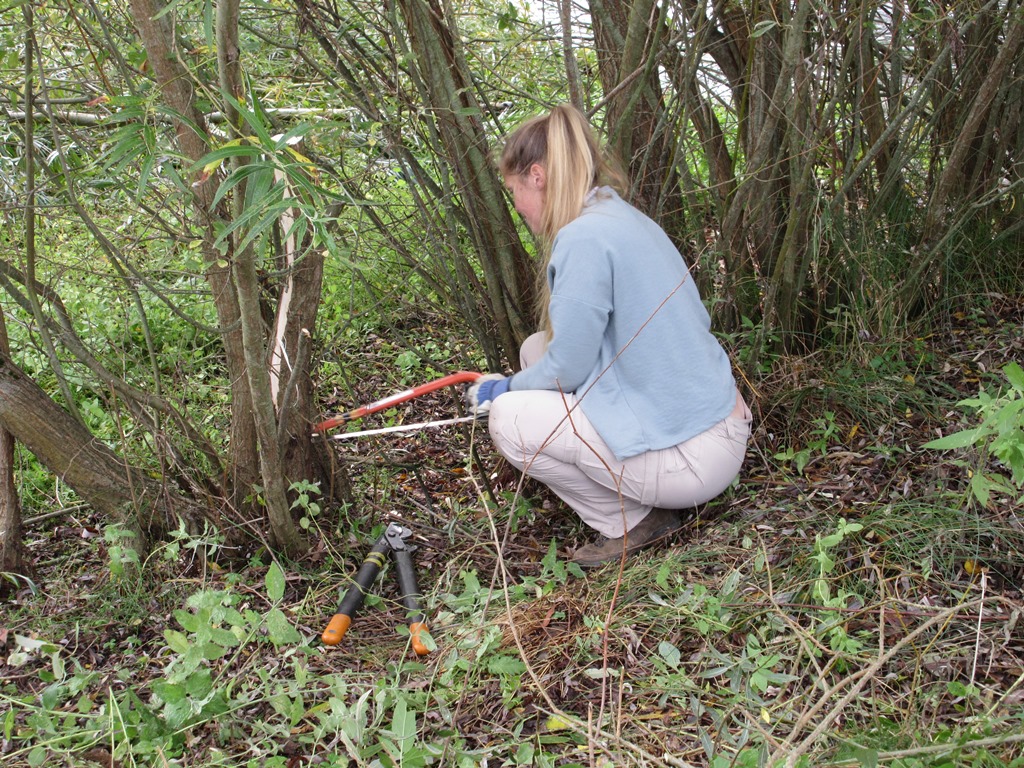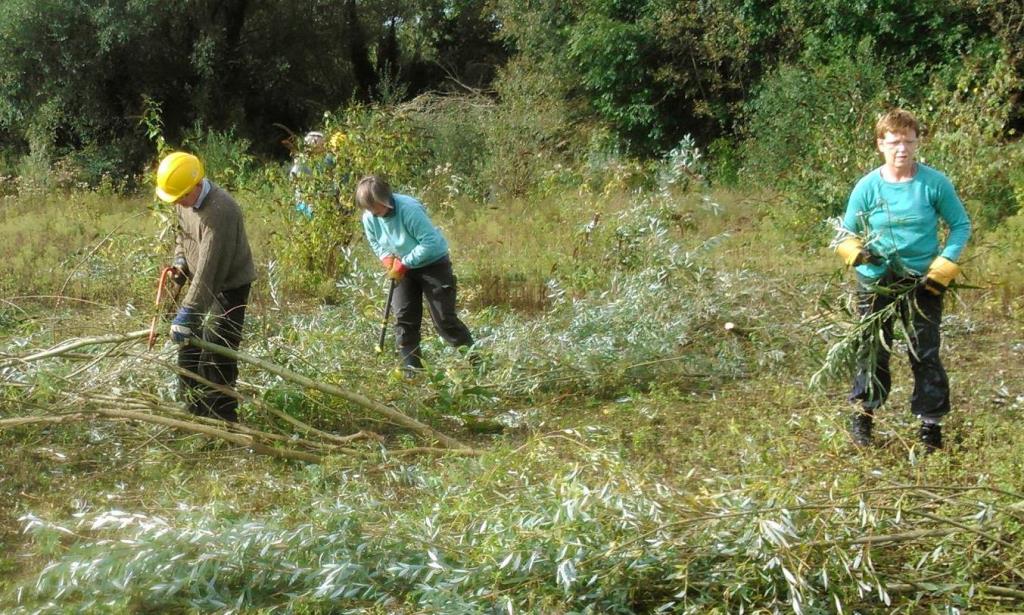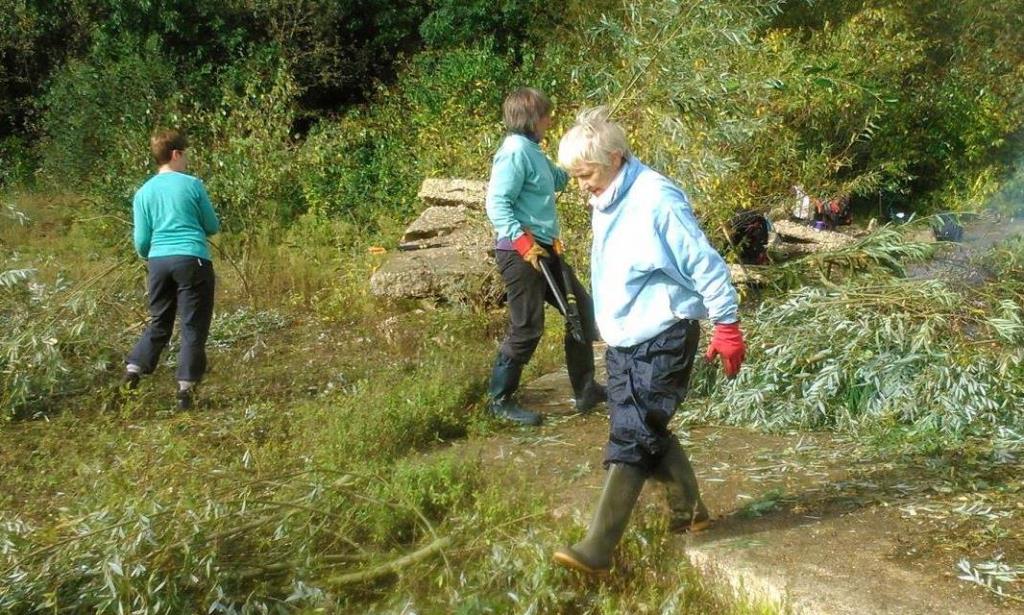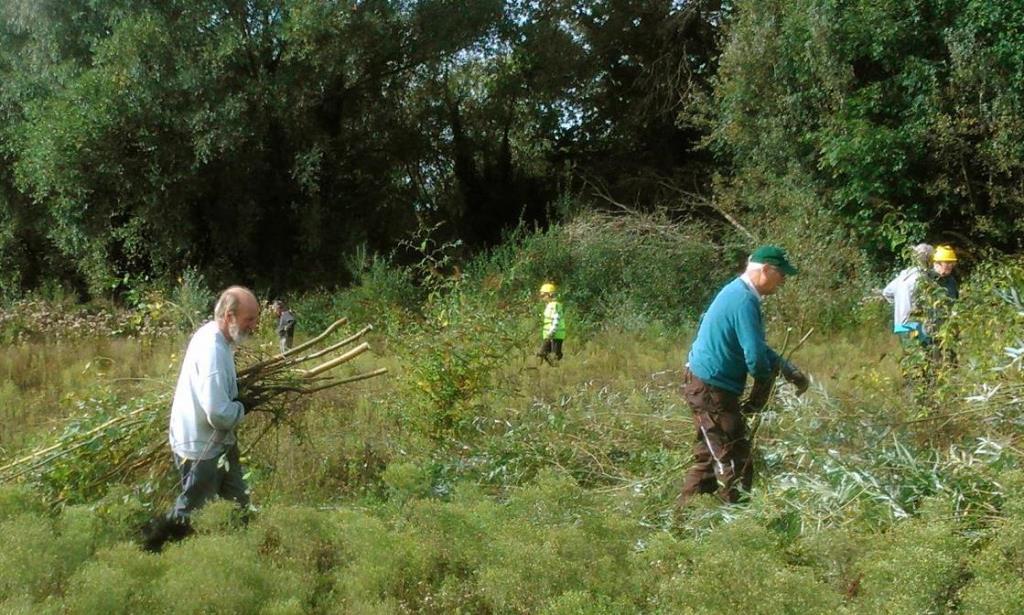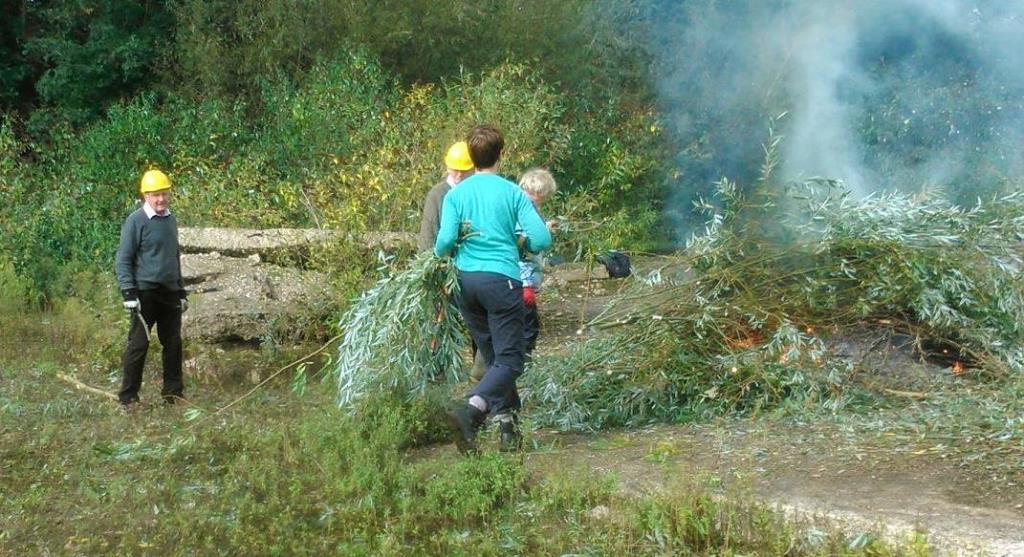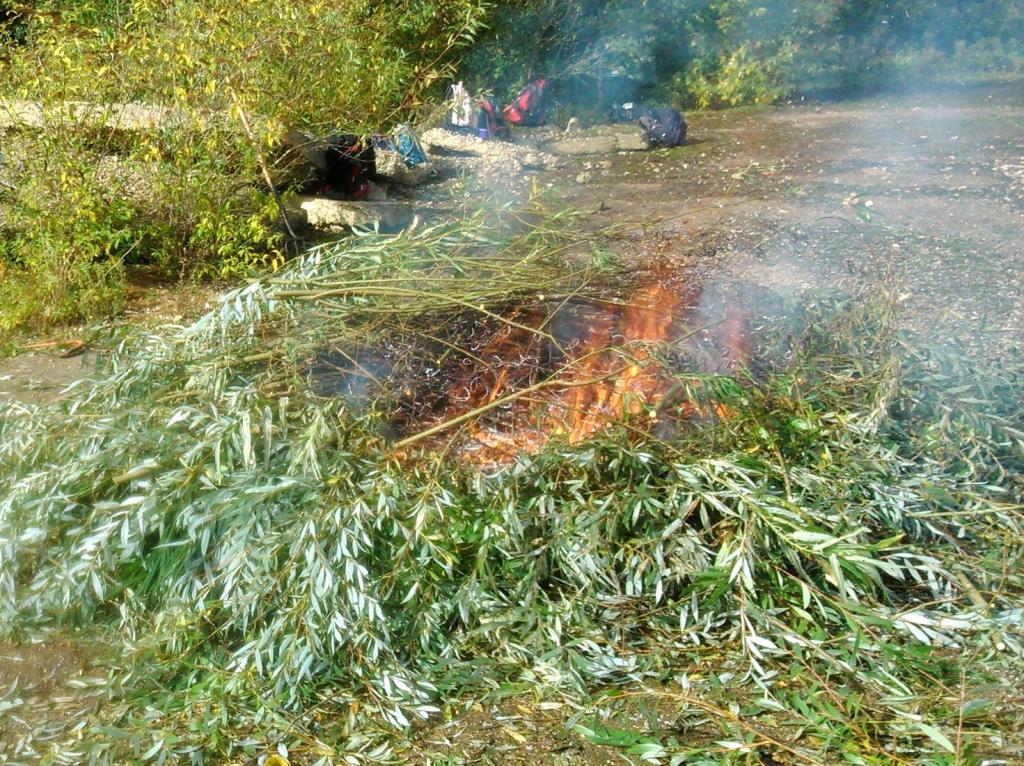 While some of the brash (waste) was burnt, much was used to create a dead hedge along part of the site's boundary.
With the task well under way there was a quick review of the extent of the thinning required (accompanied for reasons to complicated to explain other than it related to the photographer's apparel, by an outburst of song).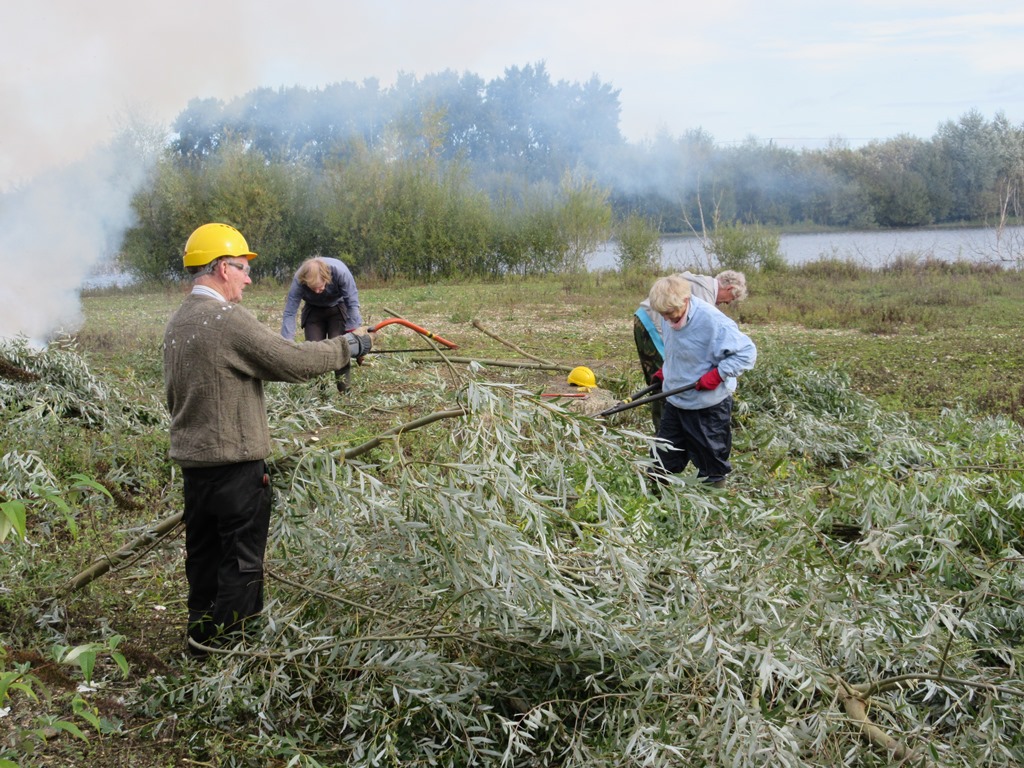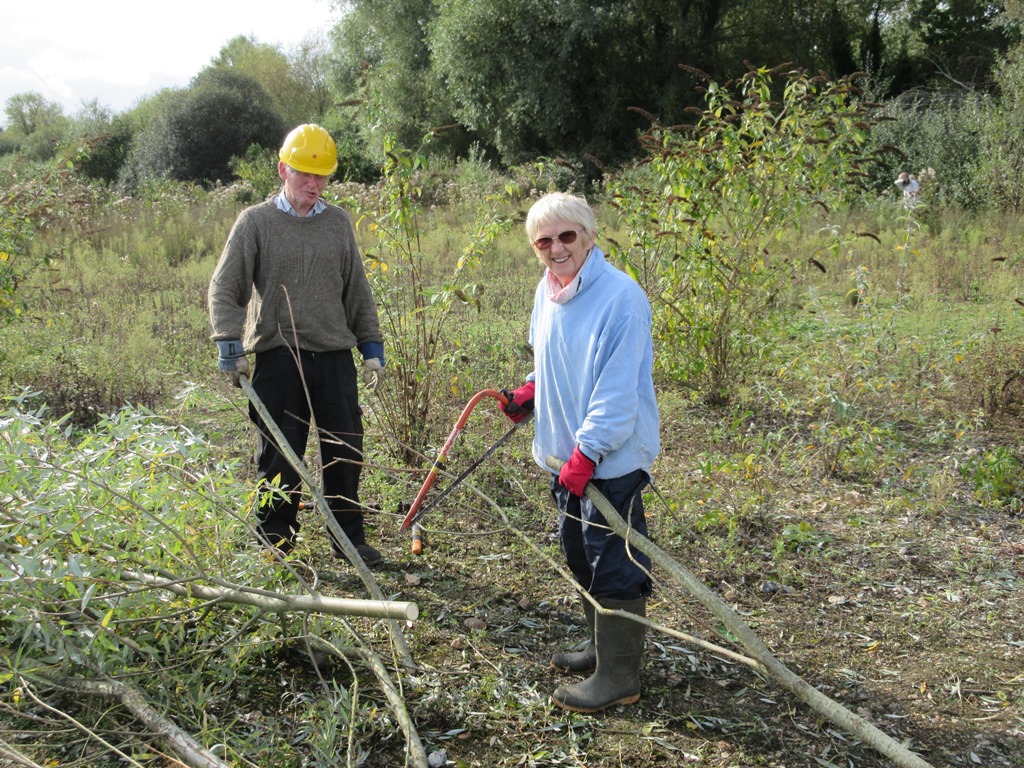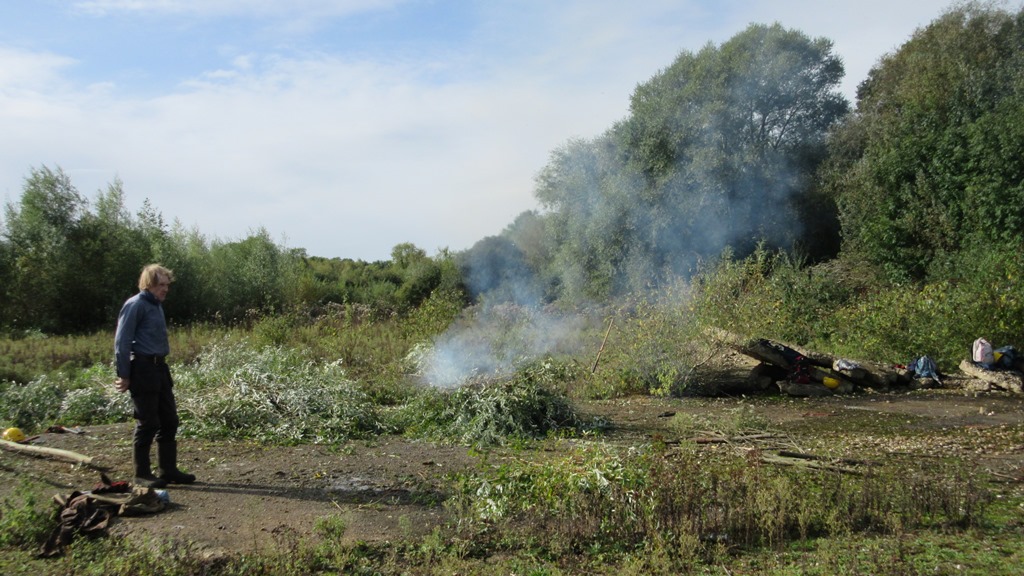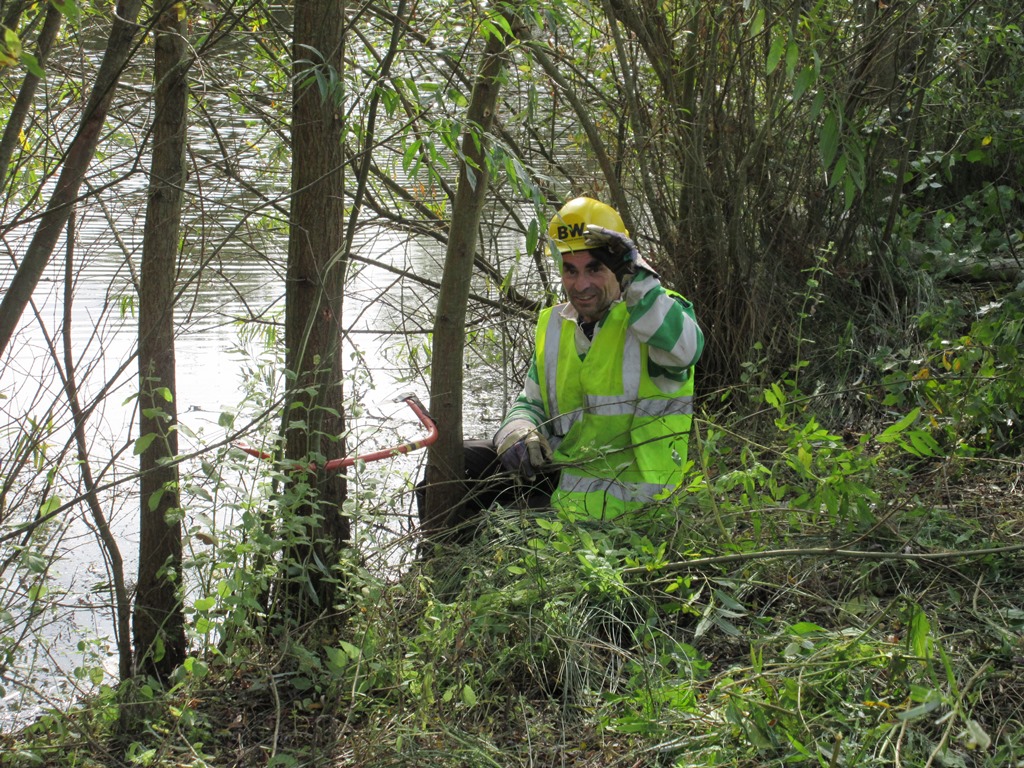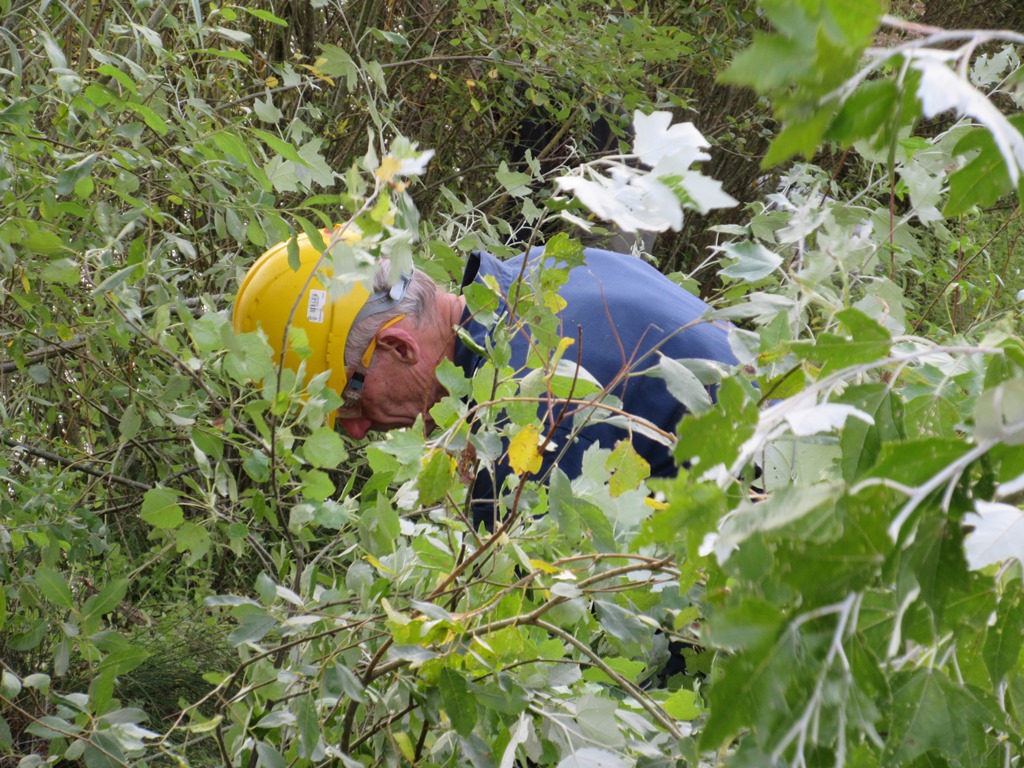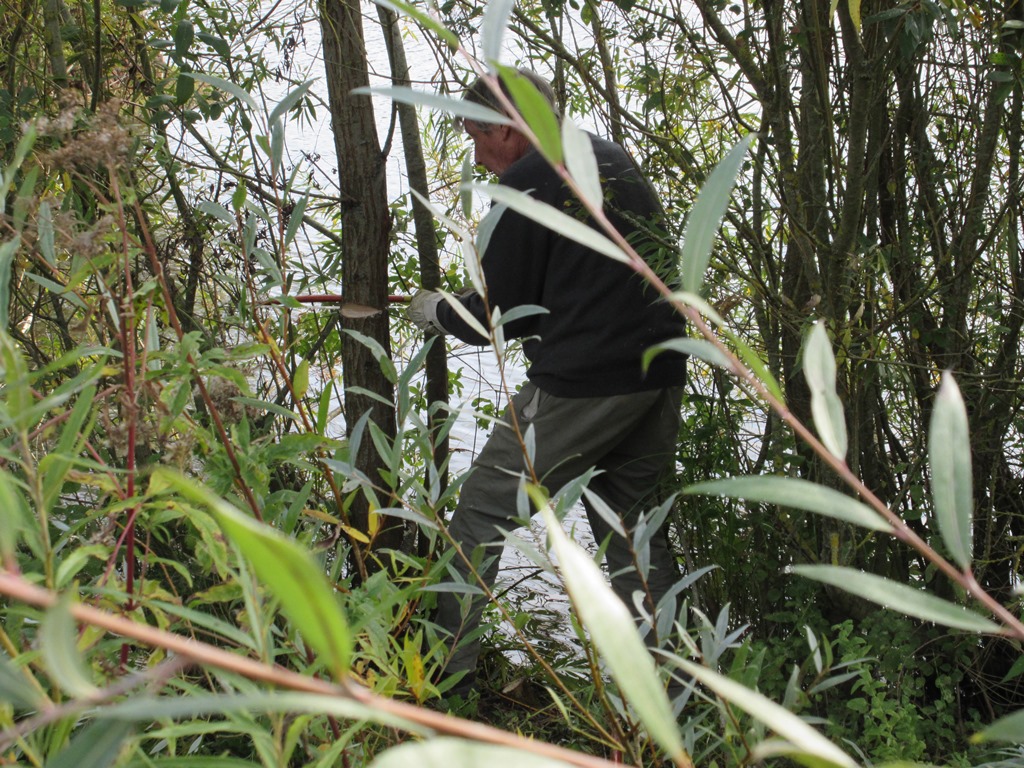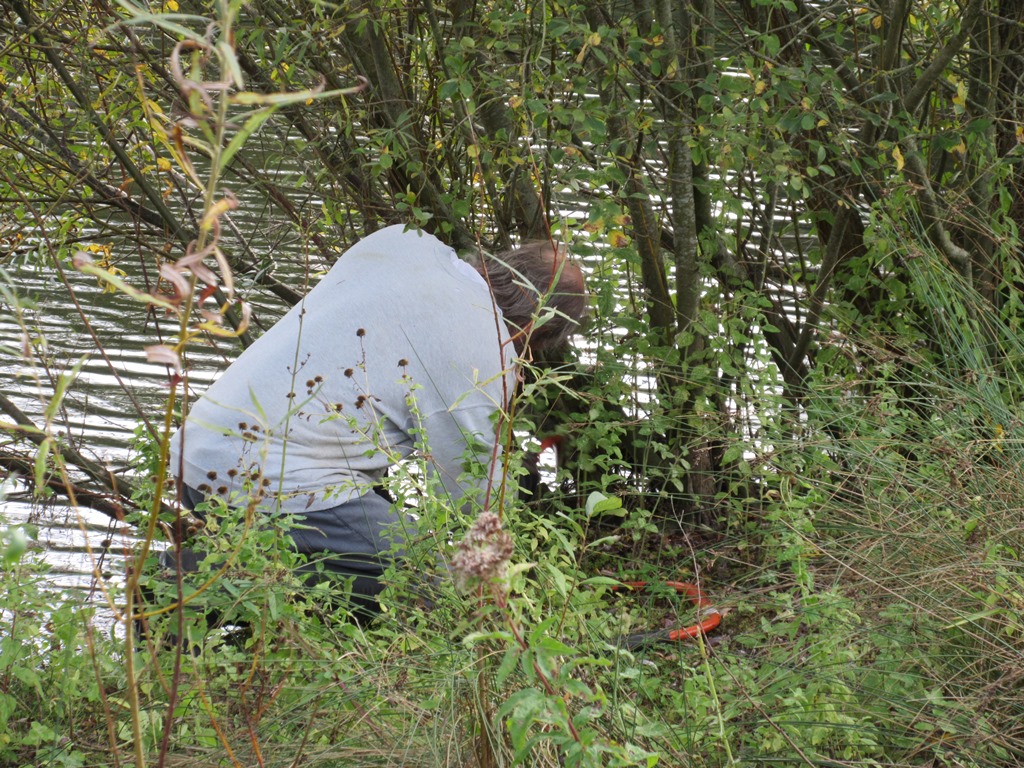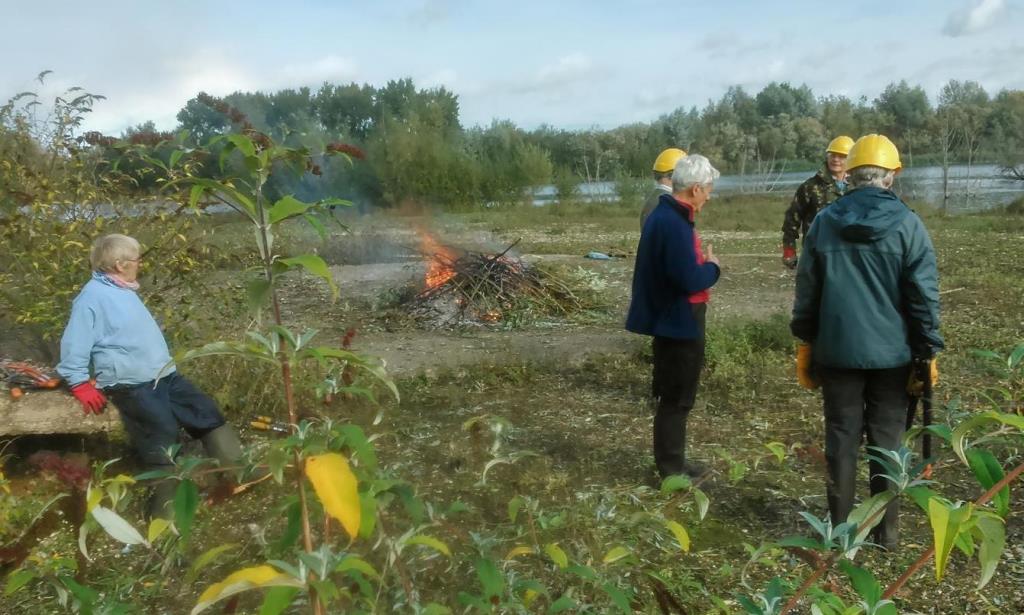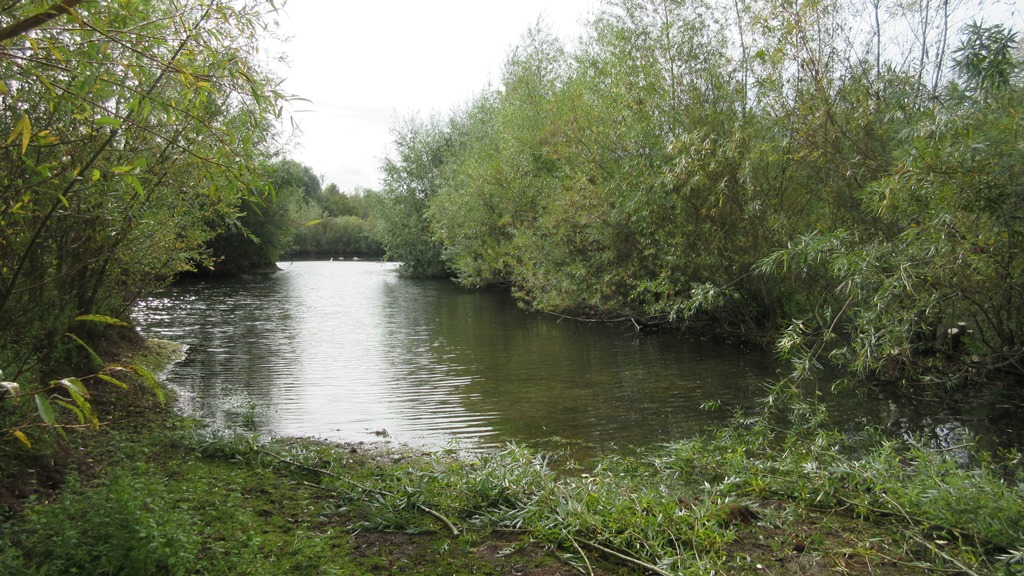 Updated: Saturday, 12th October 2019
Photographs: Alan Stevens; David Hume