CROW (Conserve Reading on Wednesdays)
Wednesday, 18th December 2013
Paices Wood Country Park, Aldermaston ~ Coppicing (with bonfire)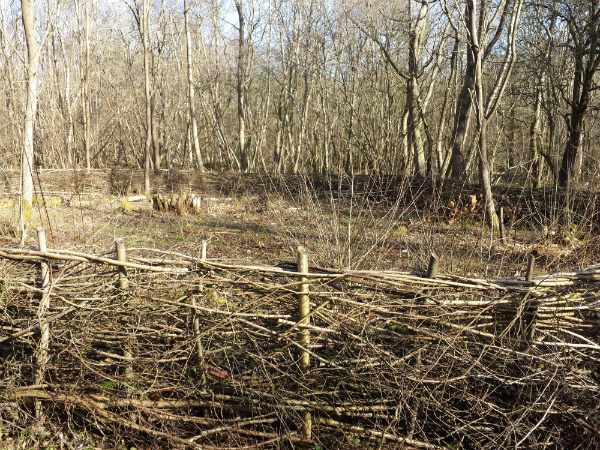 Dead hedging has been used successfully for this purpose elsewhere at this site and so it proved on this occasion. On our returned in the autumn of 2013, we found there had been considerable growth and no sign of damage. The circular shape was not as planned but evolved and whilst, at least originally, was considered twee by some has met with general approval.
Some larger willows remained within the plot and we now set about taking these out. By the end of our Christmas task the job was complete.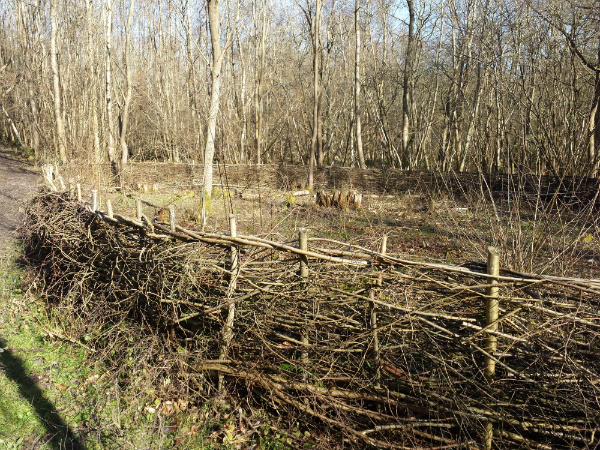 The brash from the final clearance provided fuel for the Christmas bonfire when we enjoyed mince pies and cake with our morning coffee and baked potatoes for lunch, and were visited by Simon head of WBC's Countryside Services and Oonagh from The Conservation Volunteers.
Coppice Plot - Paices Wood Country Park, Aldermaston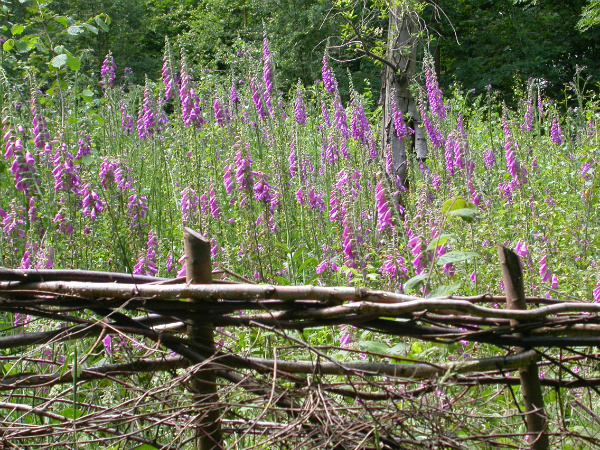 And in case anyone is wondering what impact coppicing has on the woodland, here's a previous coppice plot photographed in June 2008.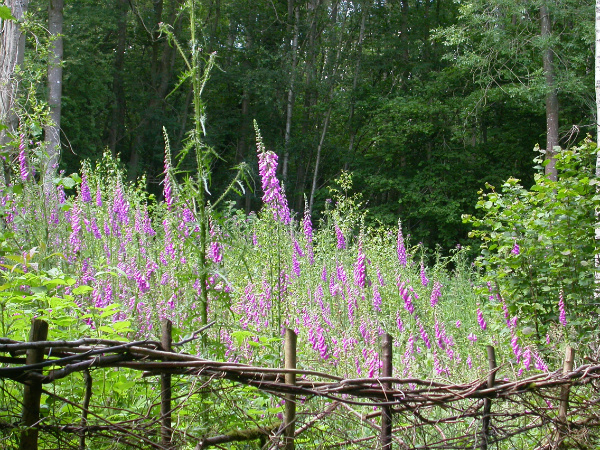 Created: Wednesday, 12th March 2014
Photographs: John Lerpiniere, Judith Oliver