CRoW (Conserve Reading on Wednesdays)
Wednesday, 15th August 2018
Paices Wood Country Park, Aldermaston ~ Vegetation and path clearance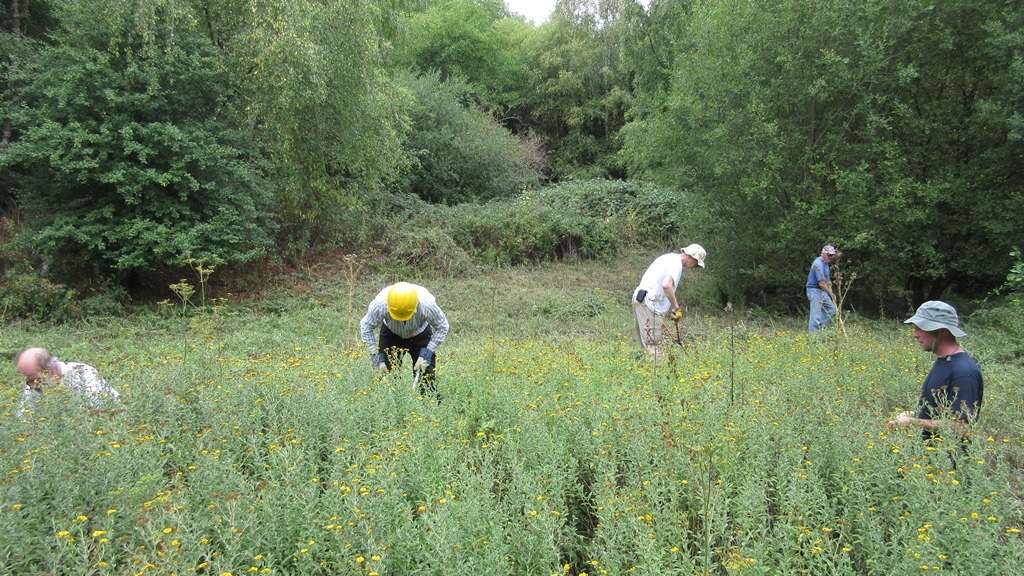 With one of the open areas becoming overwhelmed with common fleabane potentially to the detriment of other plants, this year's flowering was cut and cleared before the plants were able to set seed. As the name implies, fleabane was once thought to repel fleas.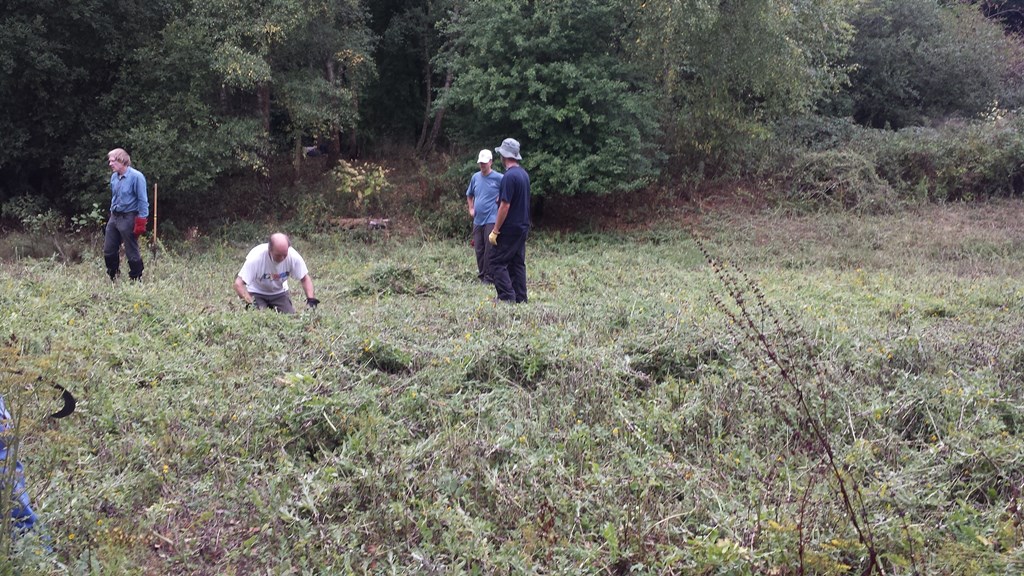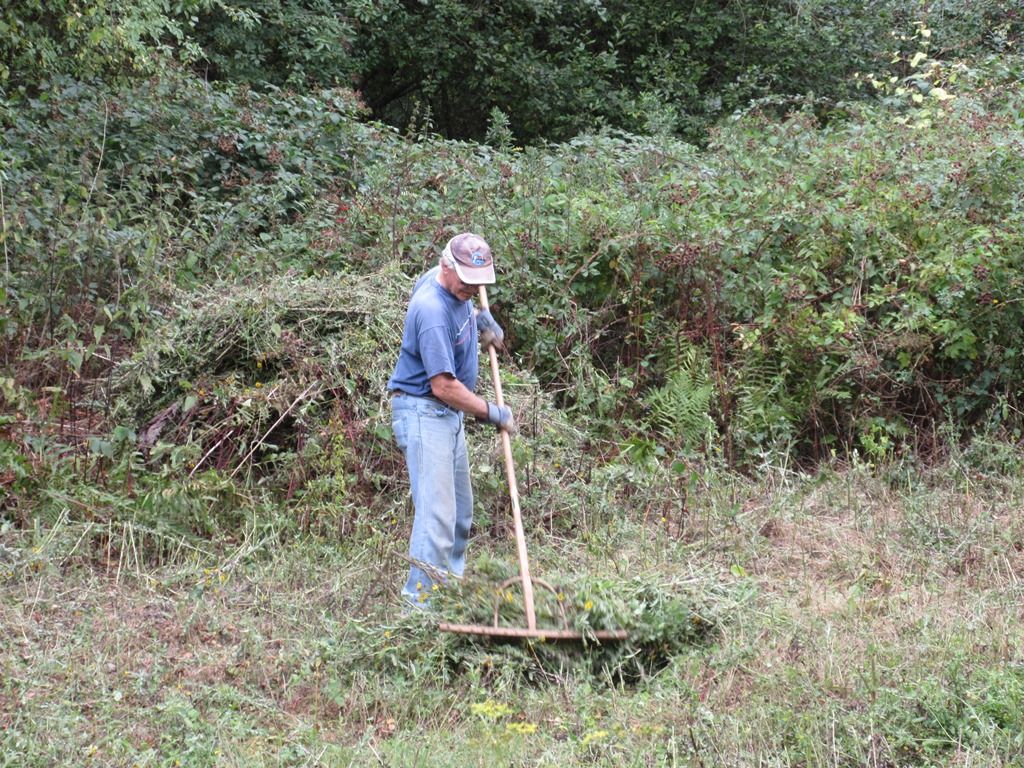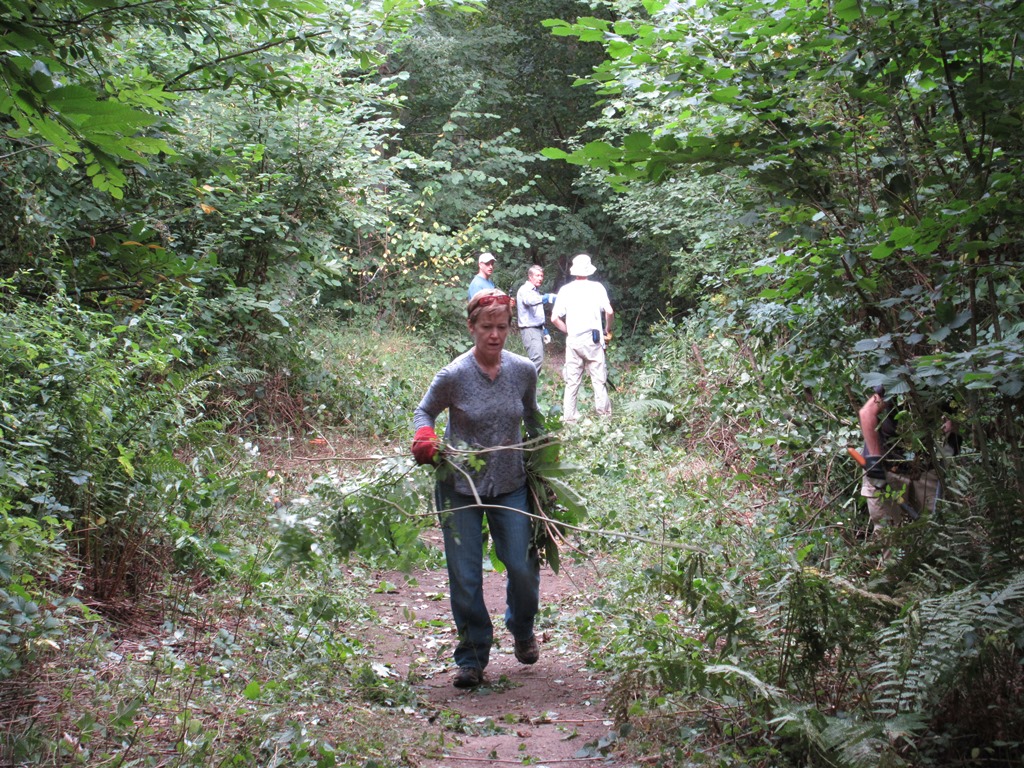 Elsewhere vegetation along paths needed cutting back.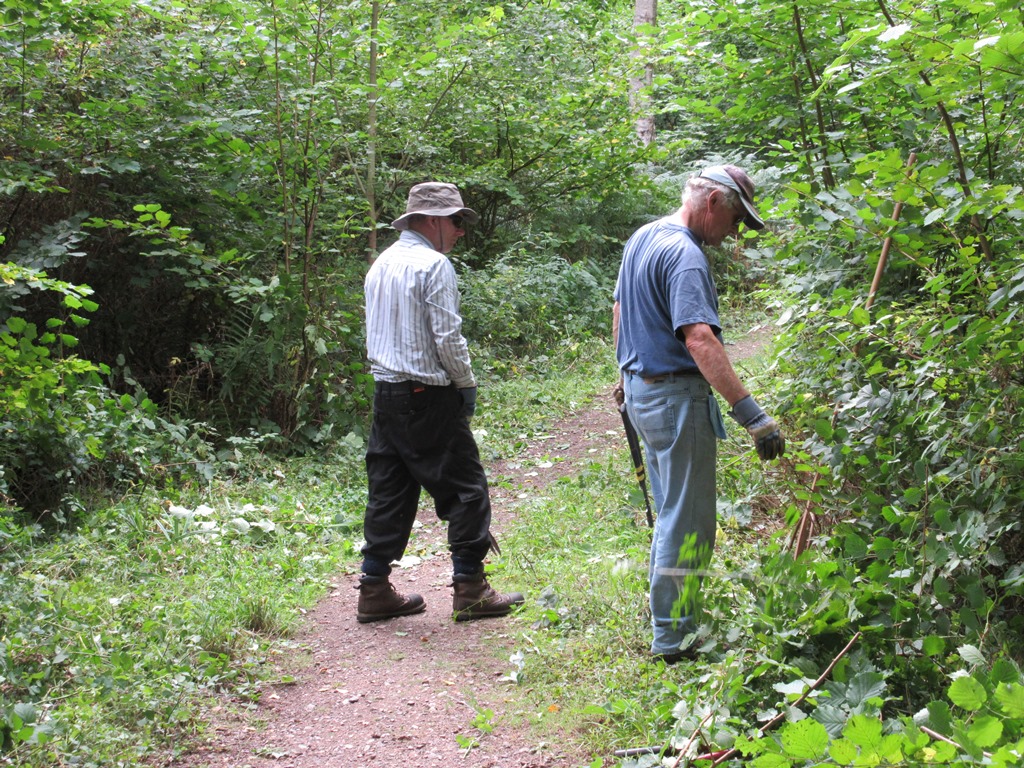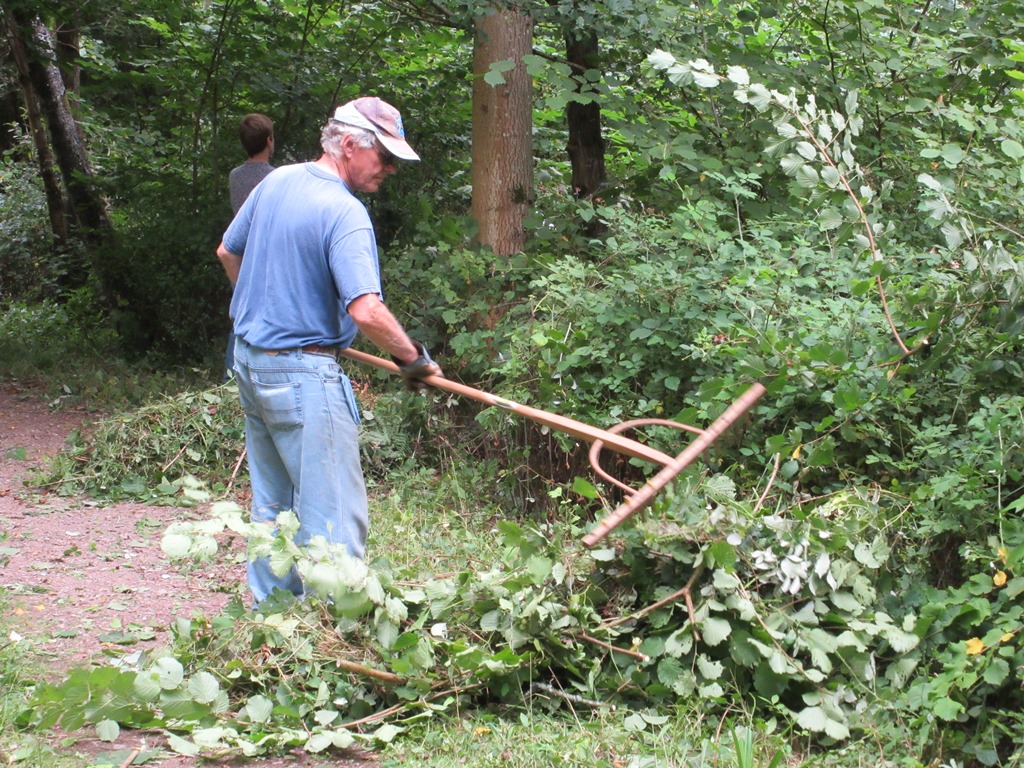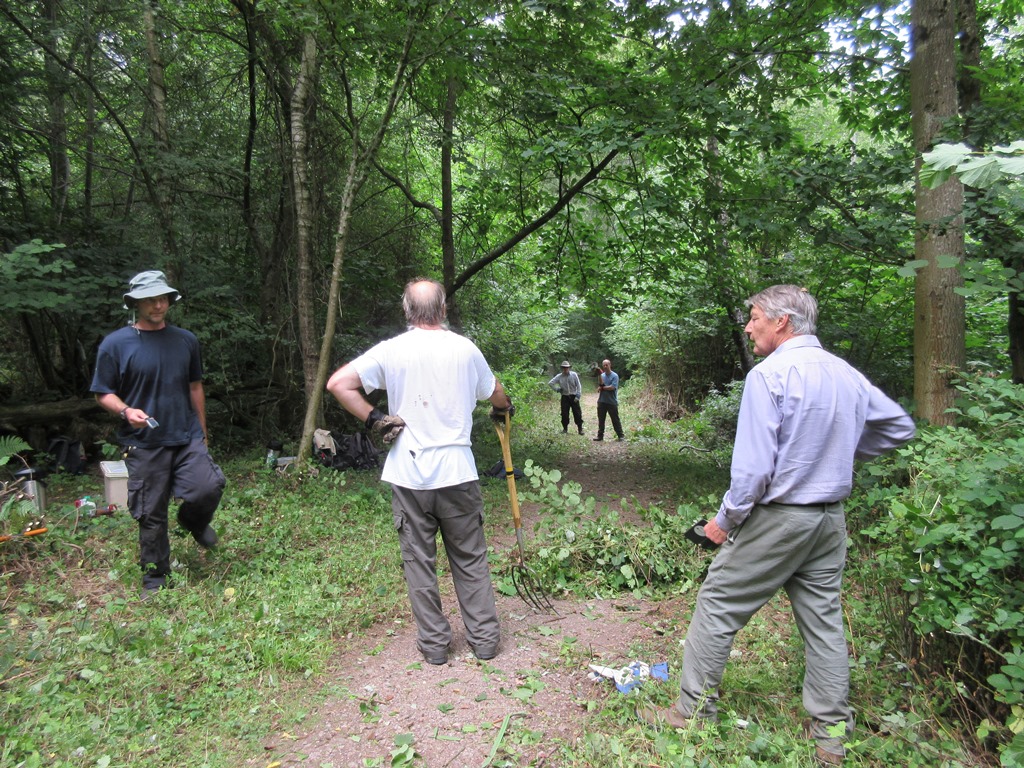 An overhanging tree might best be .....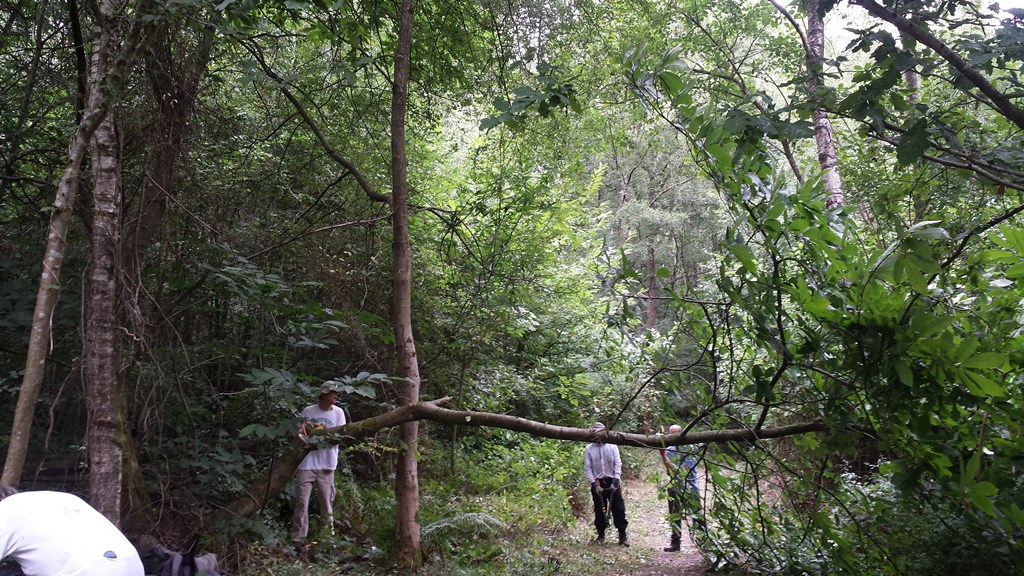 ..... felled and .....
..... cleared.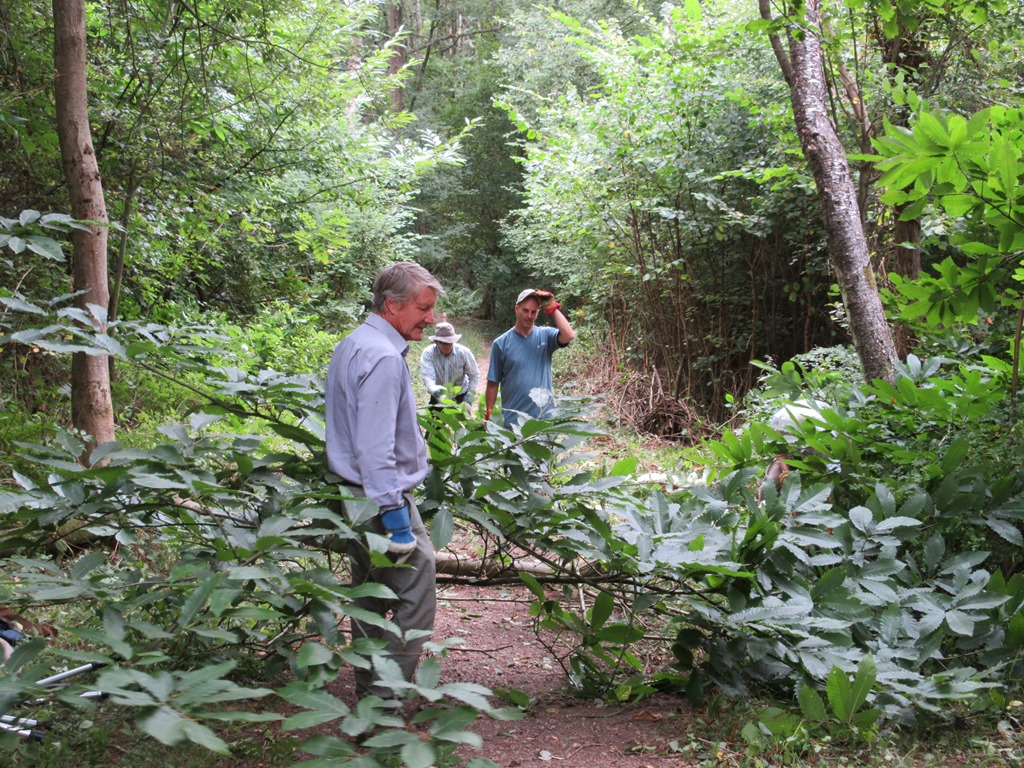 Updated: Saturday, 20th March 2021
Photographs: Alan Stevens; John Lerpiniere