CRoW (Conserve Reading on Wednesdays)
Wednesday, 22nd December 2021
Rushall Farm, Bradfield ~ Hedgelaying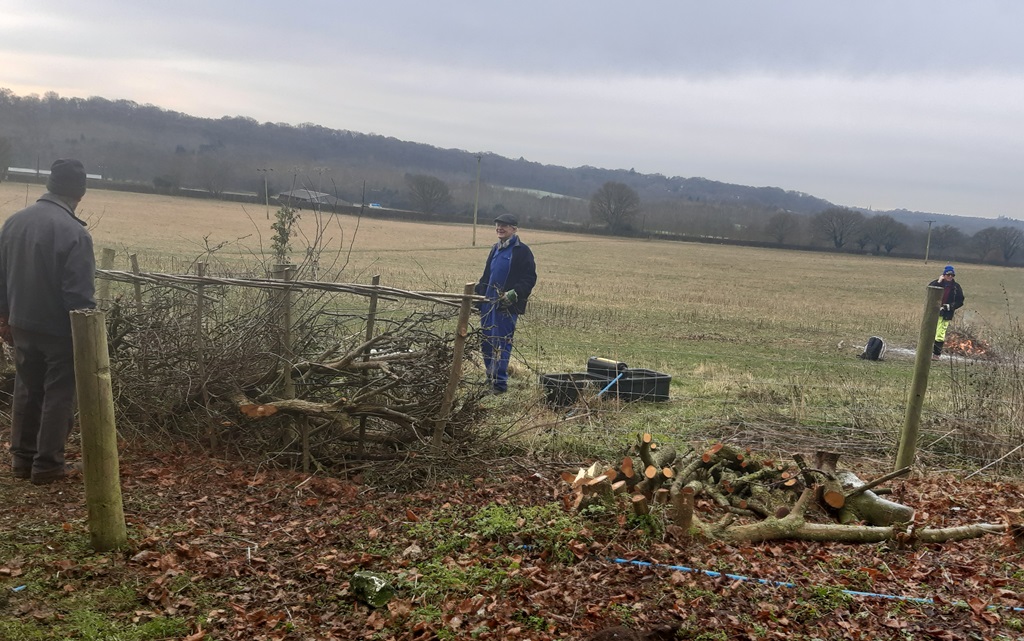 A frost day continuing laying the hedge on which the West Berkshire Countryside Society had started work the previous week.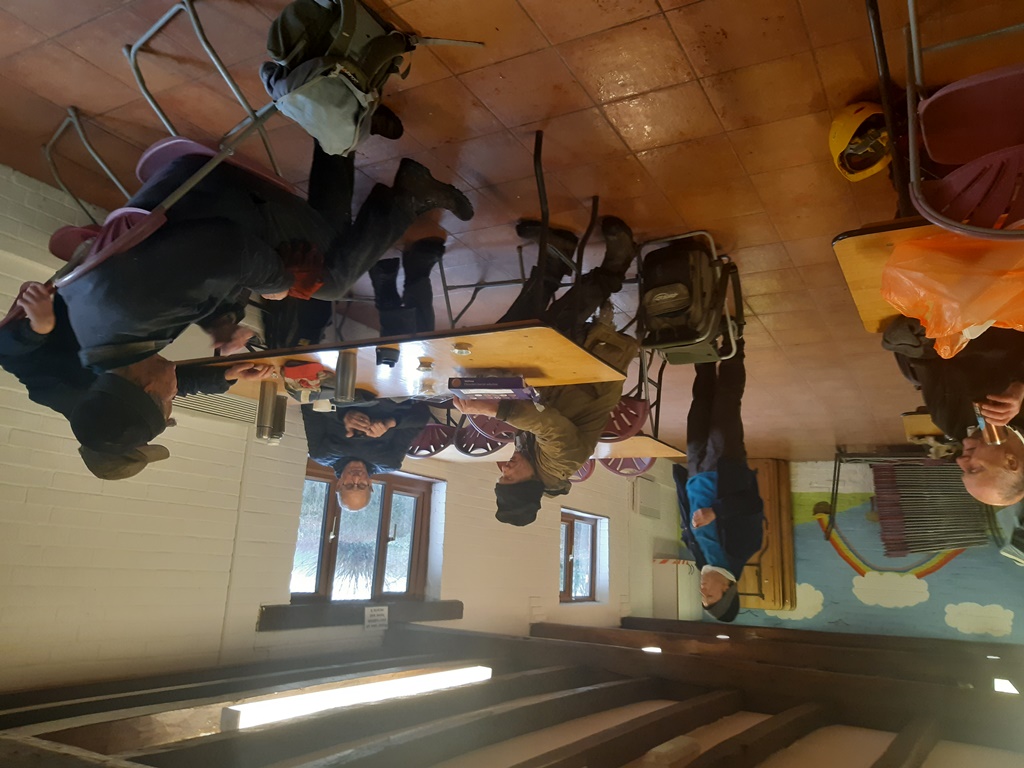 Given the chilly conditions, some shelter was welcome for both coffee and lunch.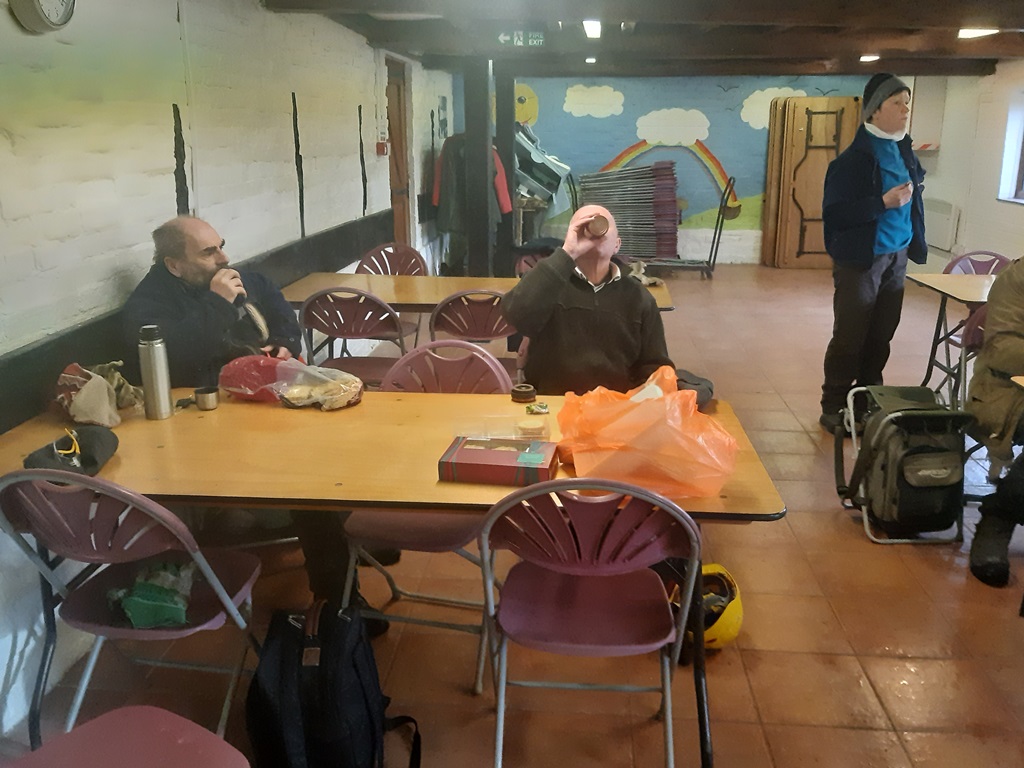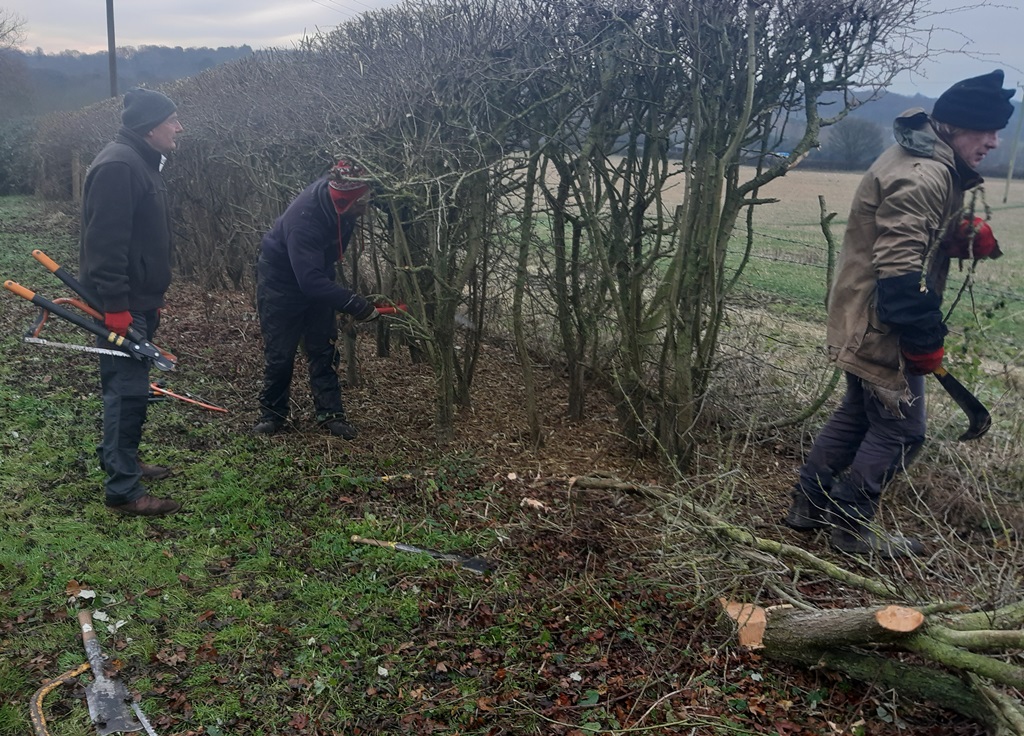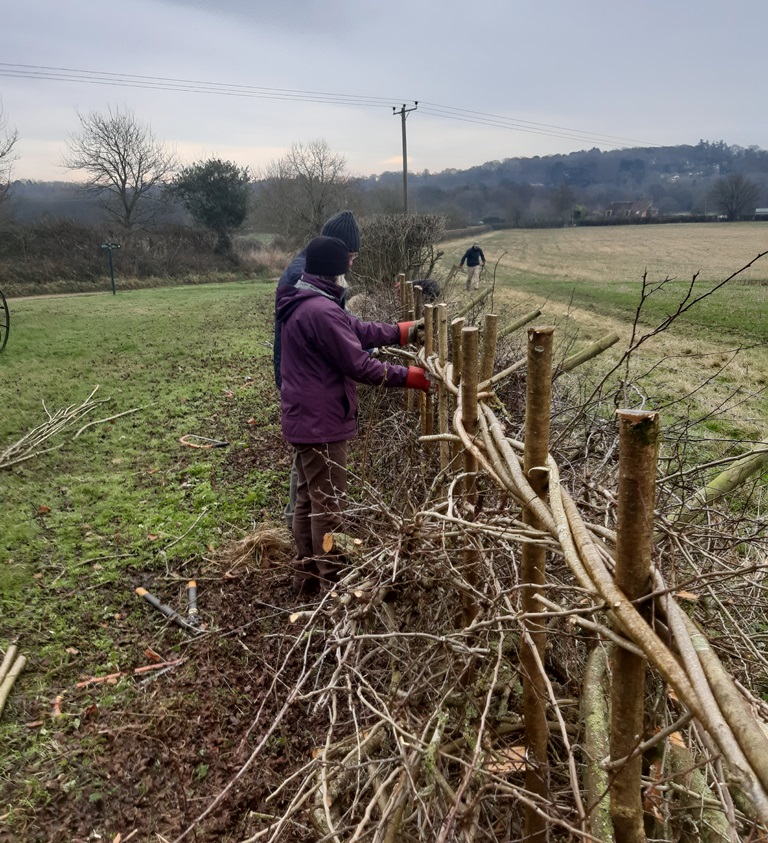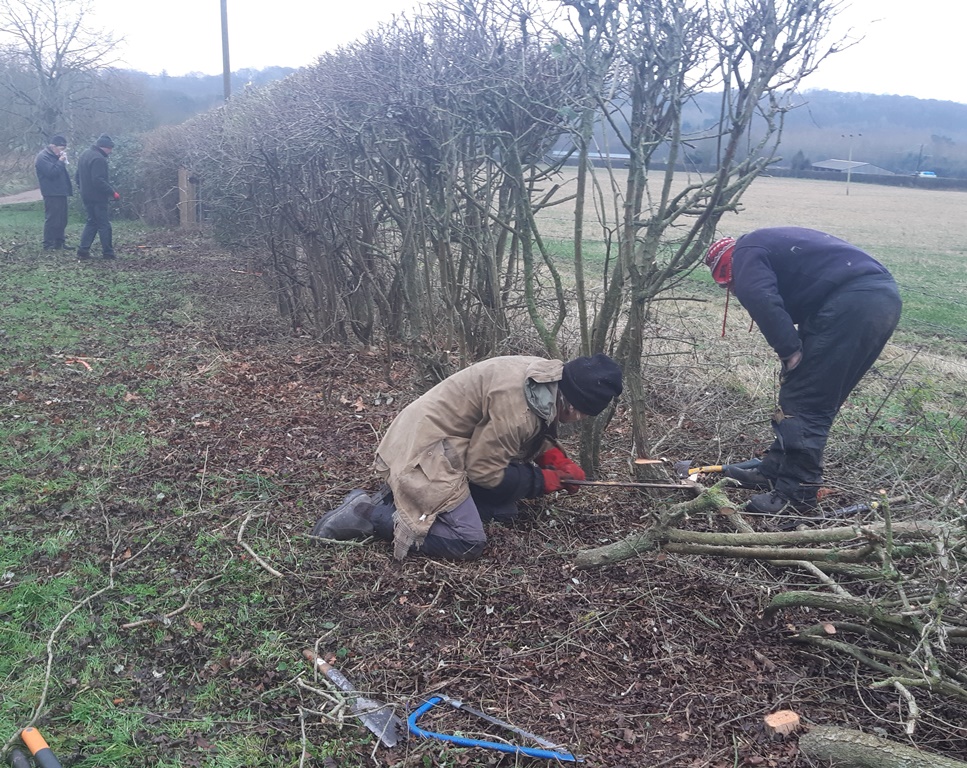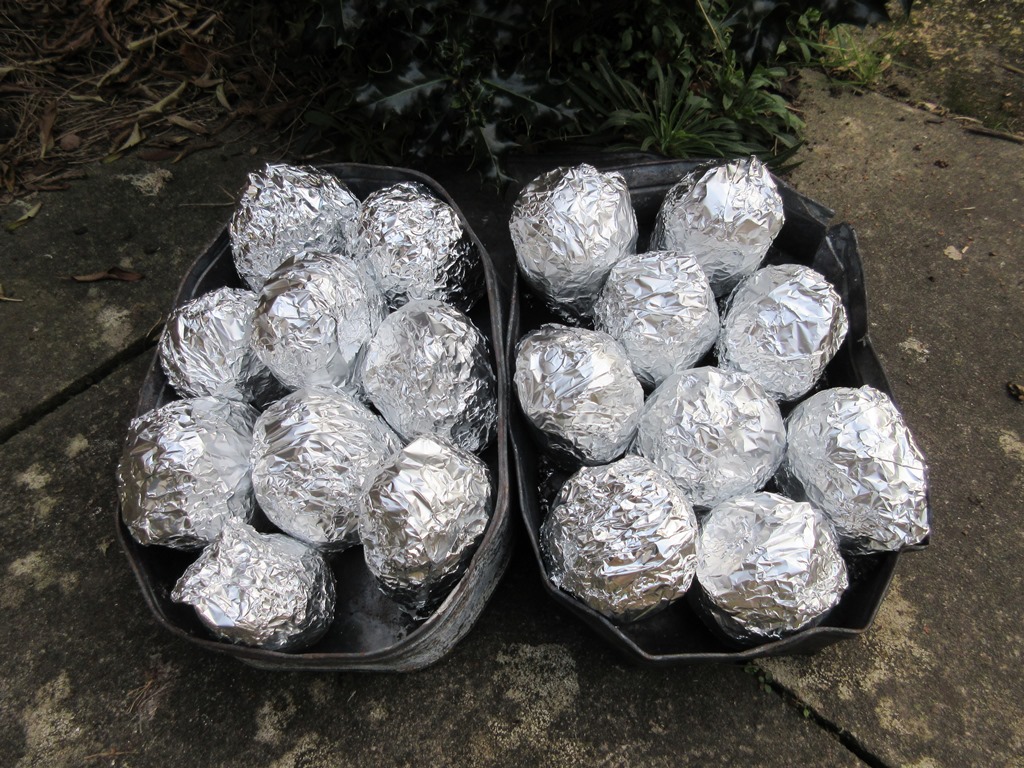 With a blazing fire to burn the brash, what better than some potatoes baked in the hot ash for lunch. Unfortunately, the fire failed to live up to expectations much of the brash having already been burnt, so we made use the farm's oven!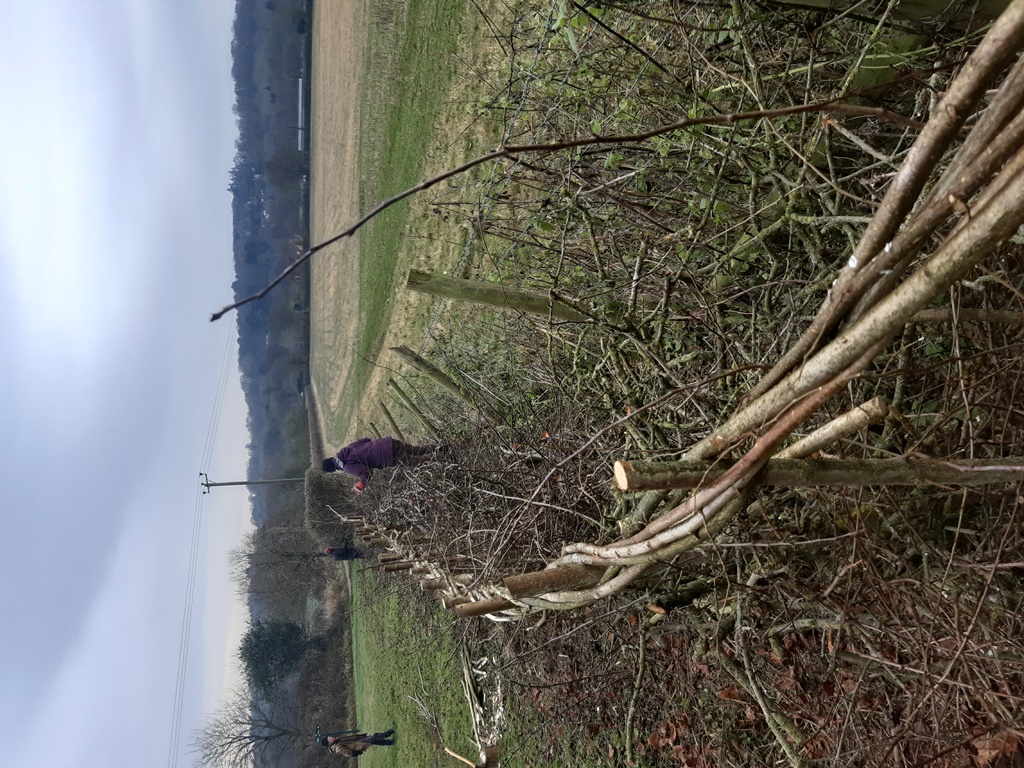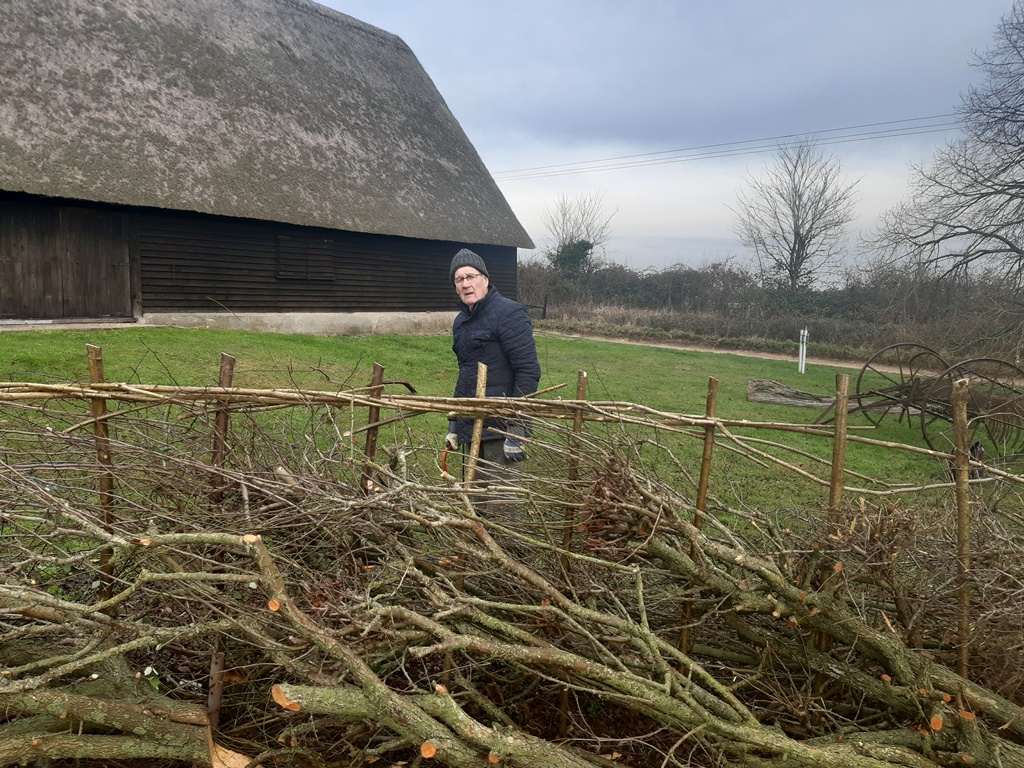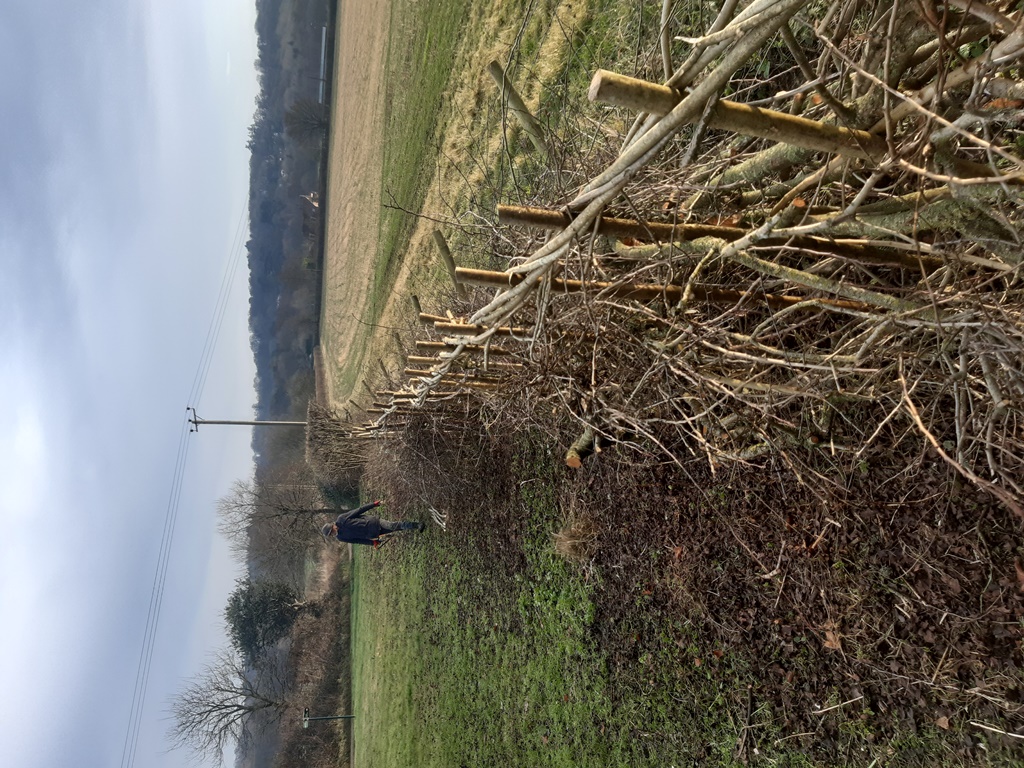 Updated: Tuesday, 28th December 2021
Photographs: Other; Terry Crawford