CRoW (Conserve Reading on Wednesdays)
Wednesday, 18th December 2019
Rushall Farm, Bradfield ~ Woodland management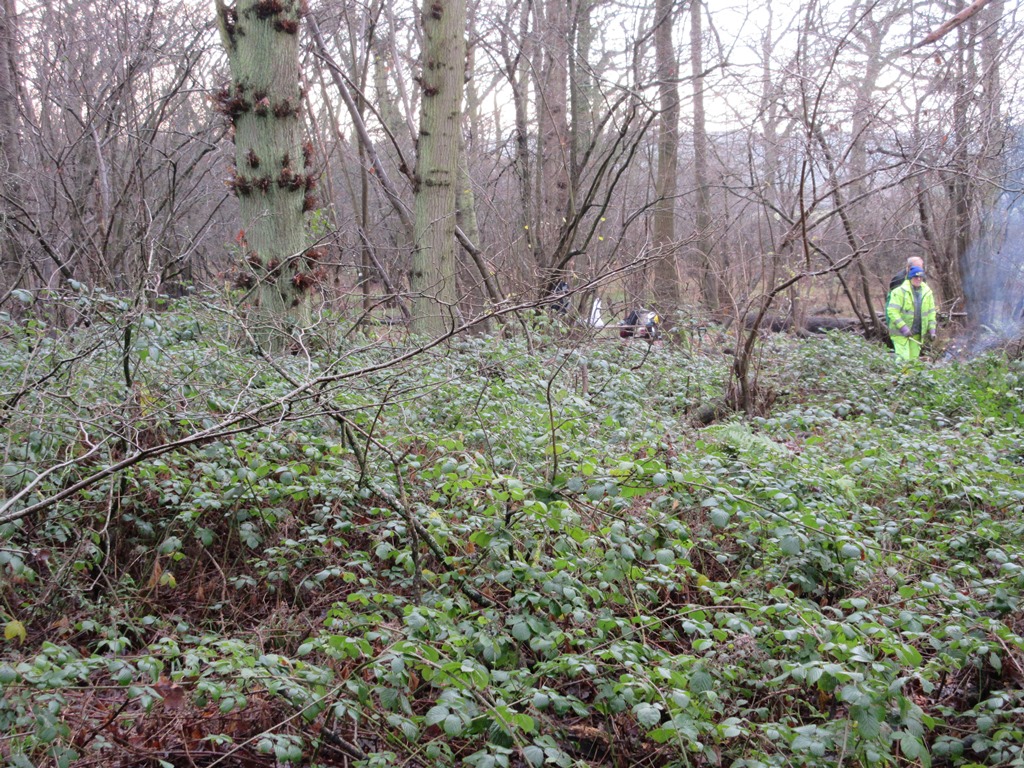 Our last task before Christmas, helping maintain an area of woodland often used by children during school visits.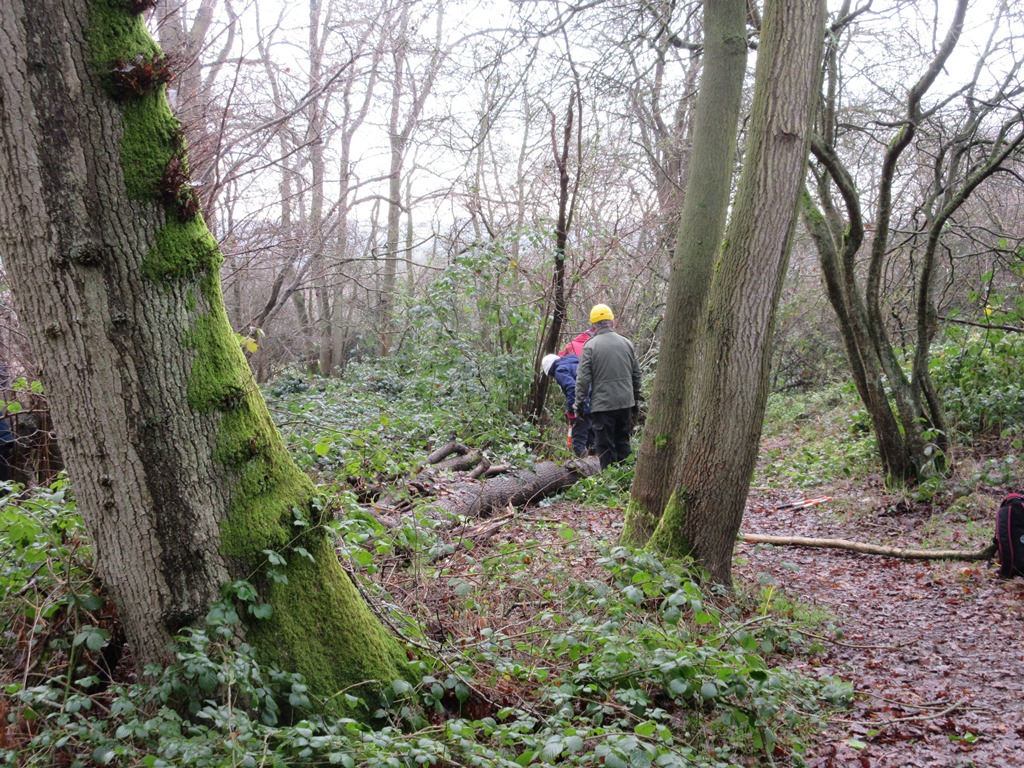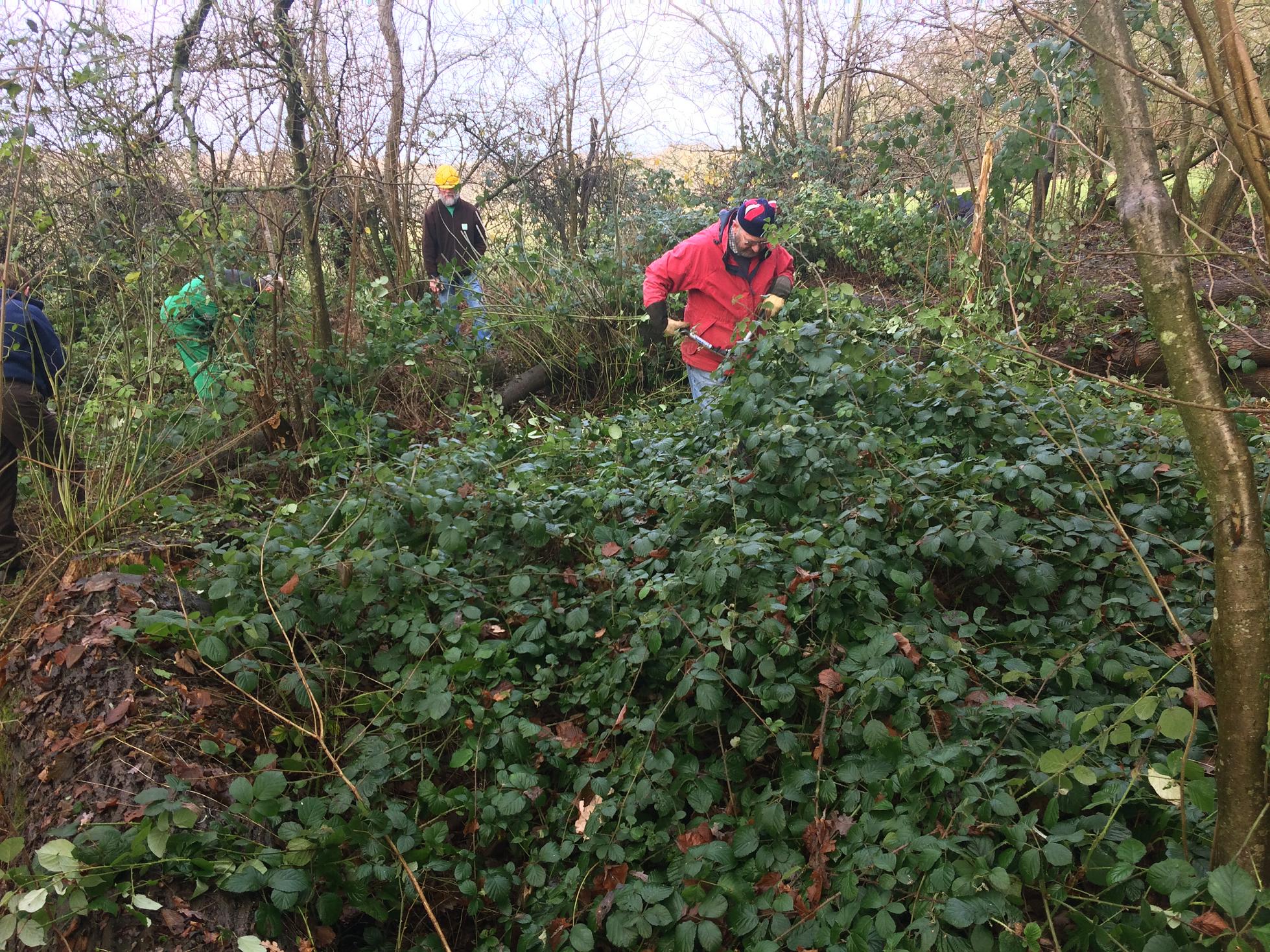 As well as some coppicing, the main objective was to reduce the amount of bramble carpeting the woodland floor.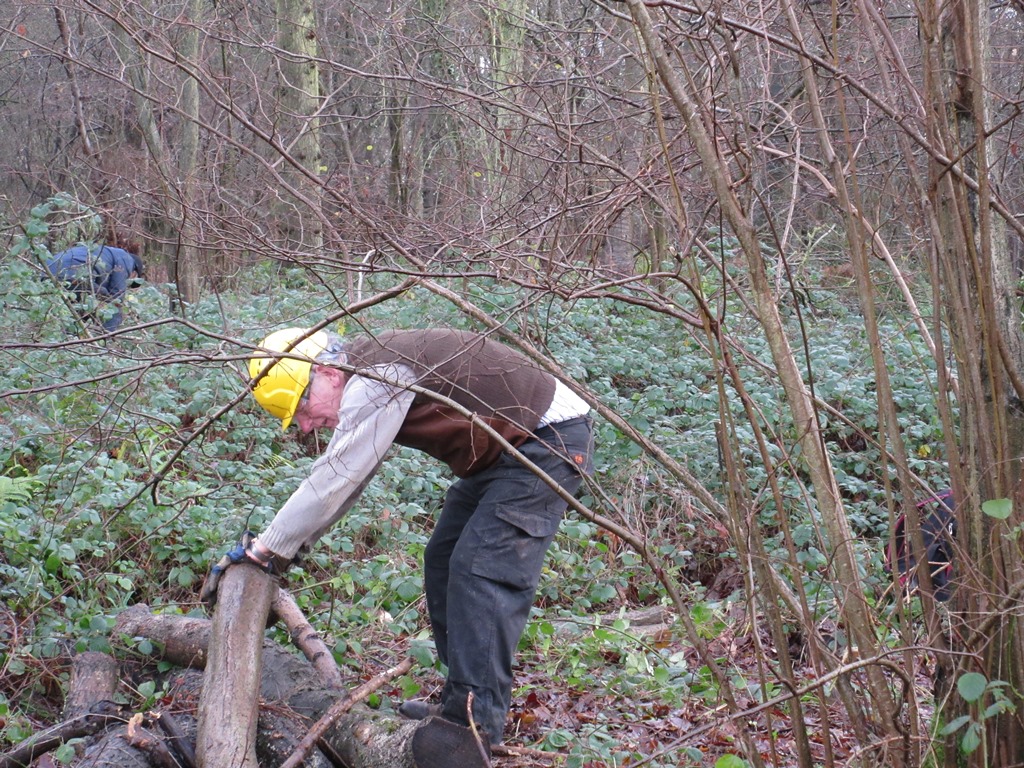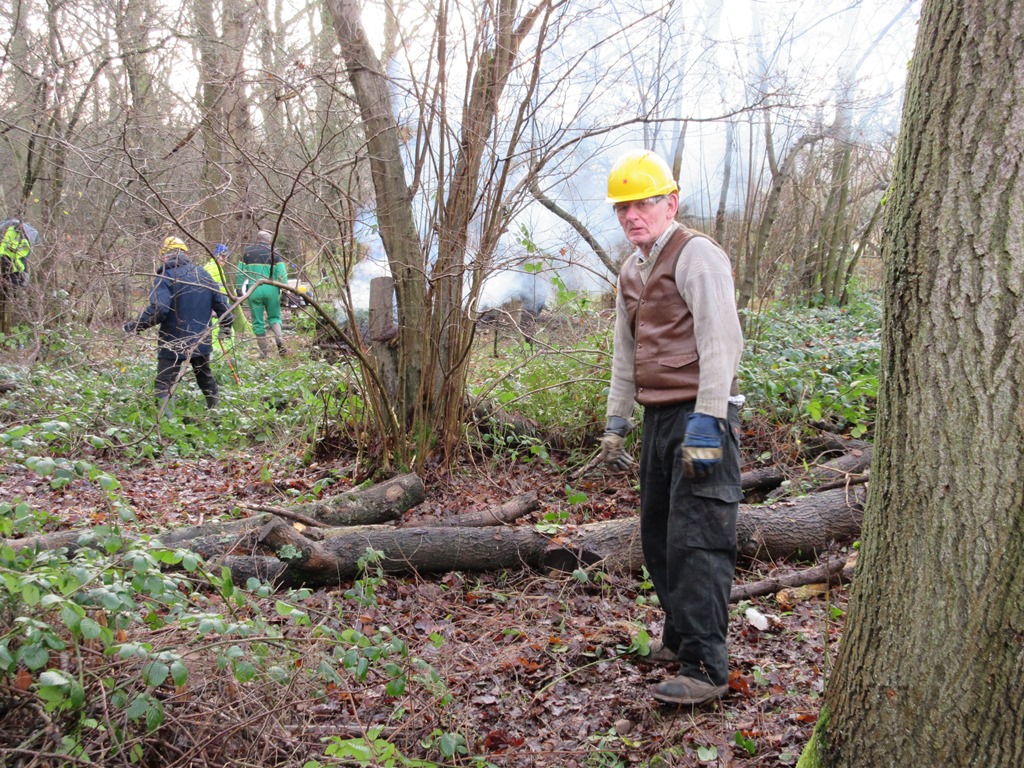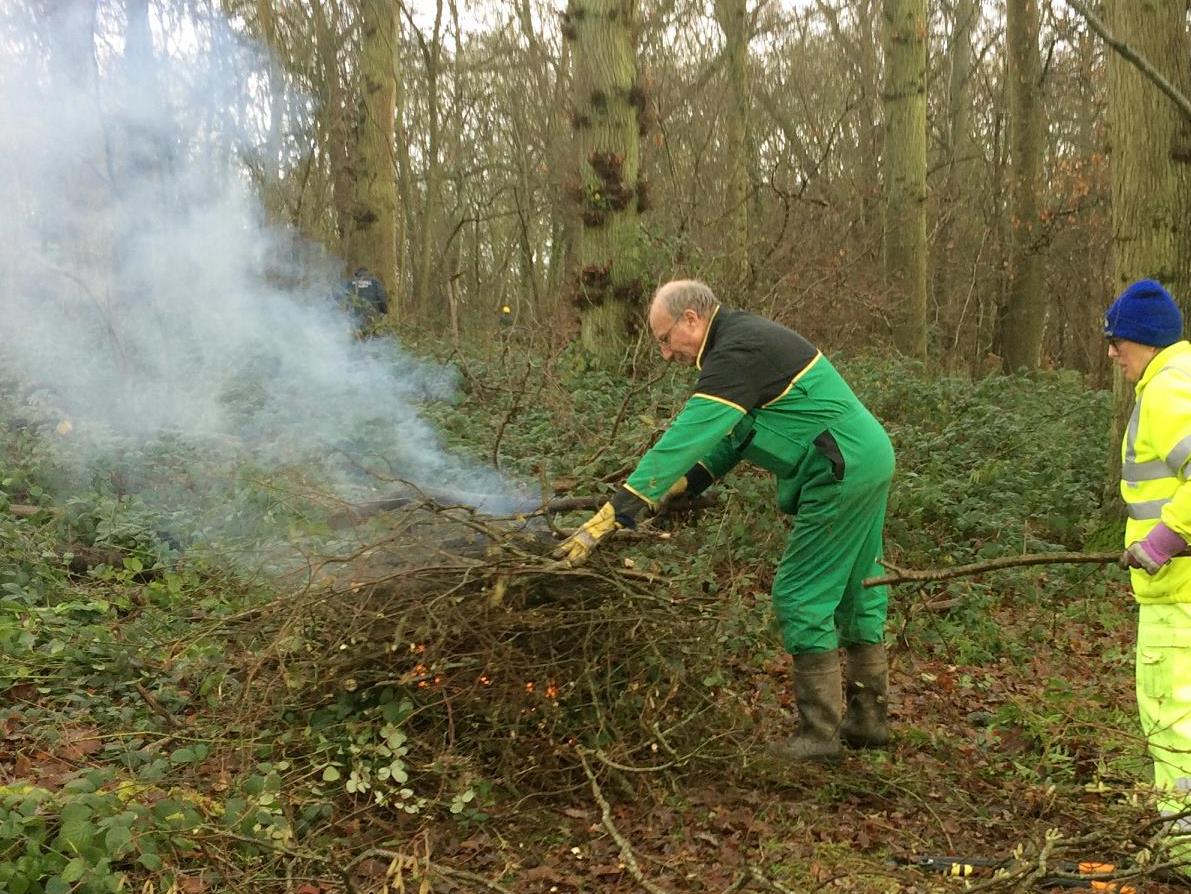 With potatoes to be baked a good fire was essential.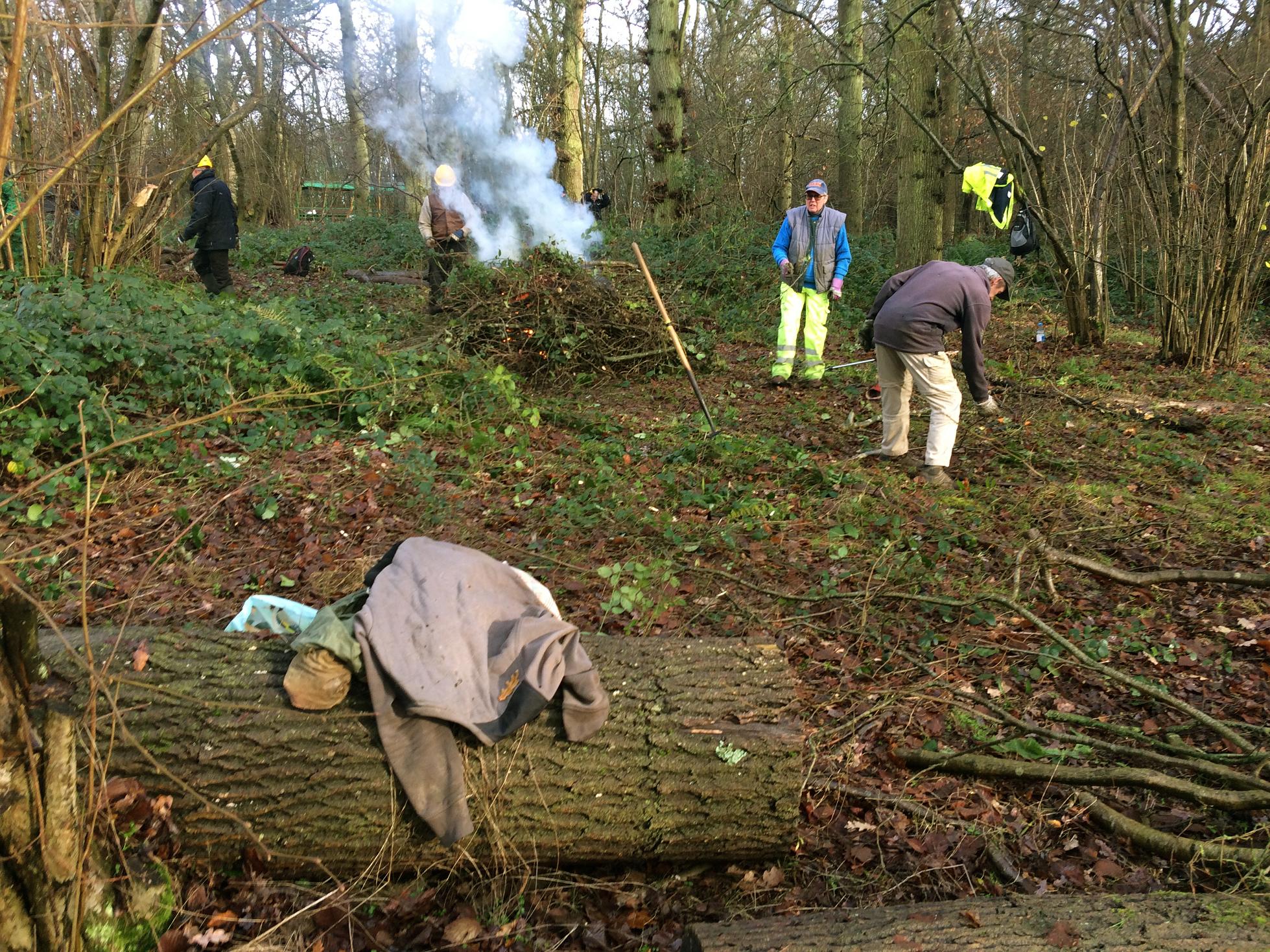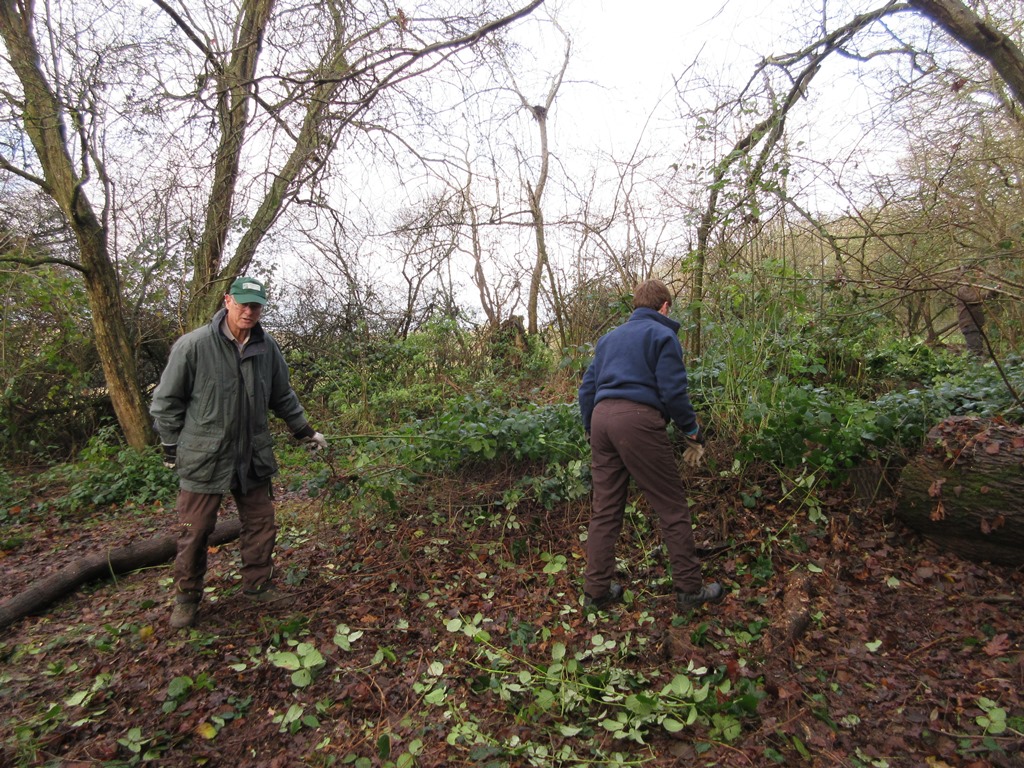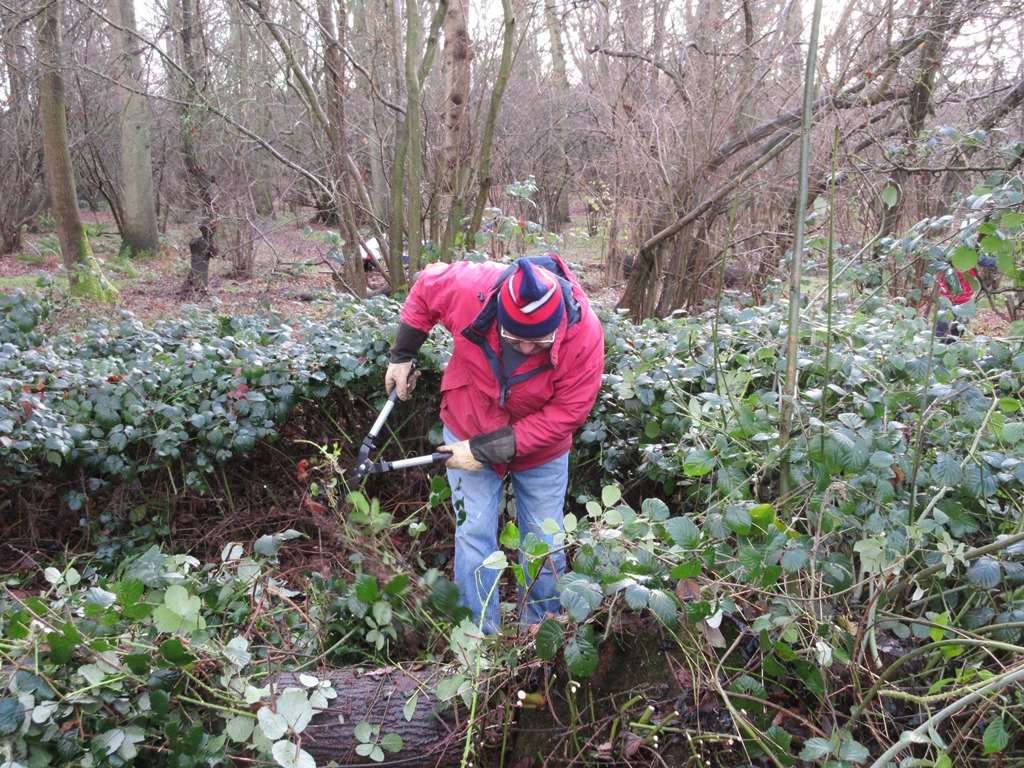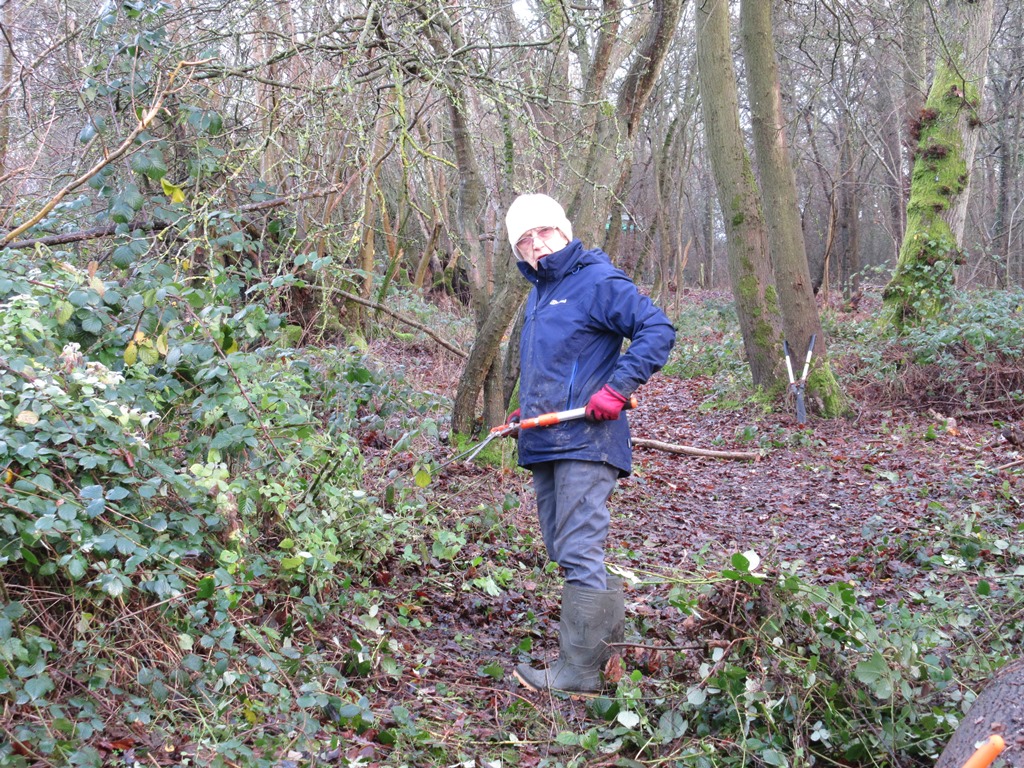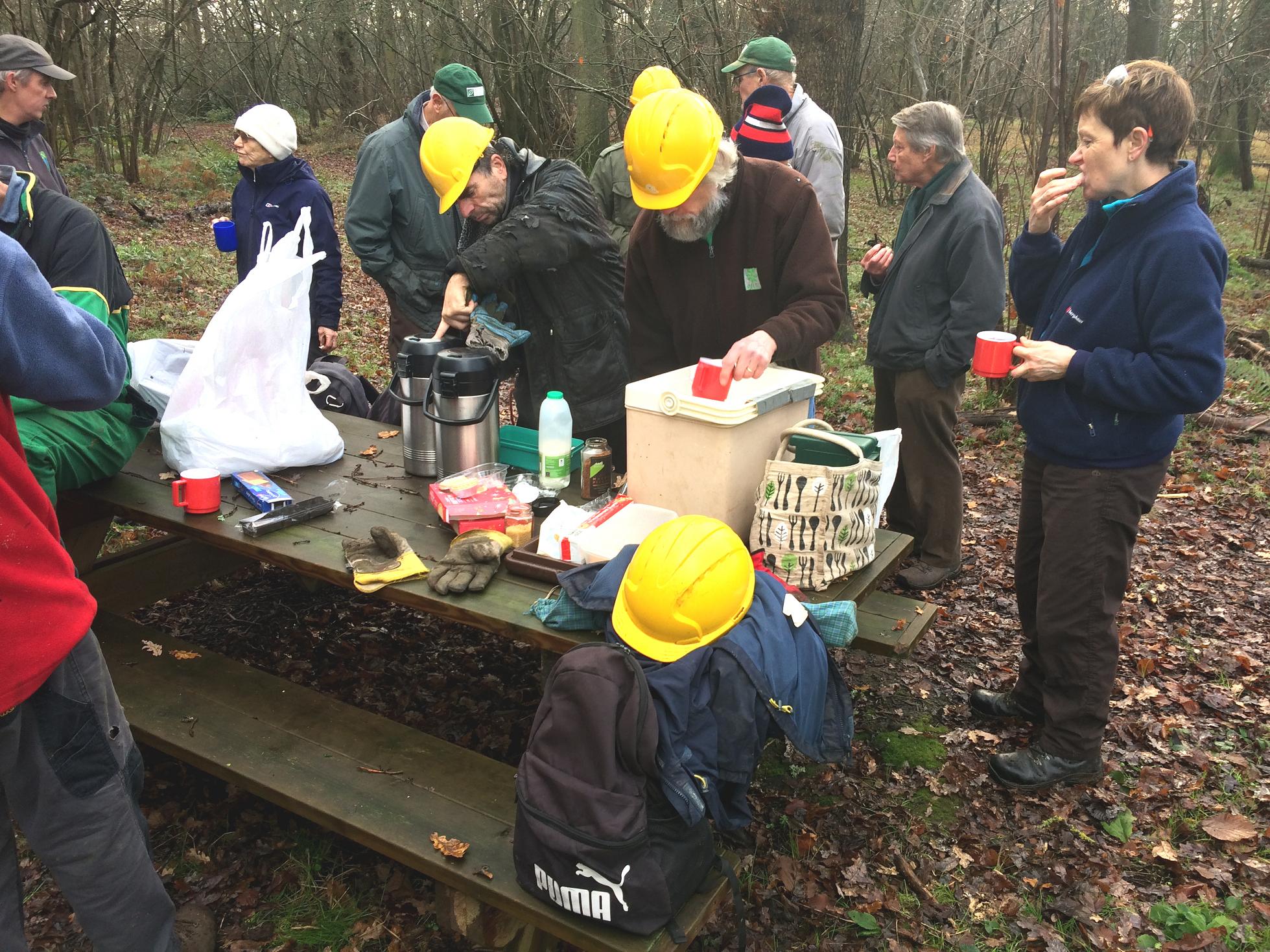 Coffee of course included mince pies and cake.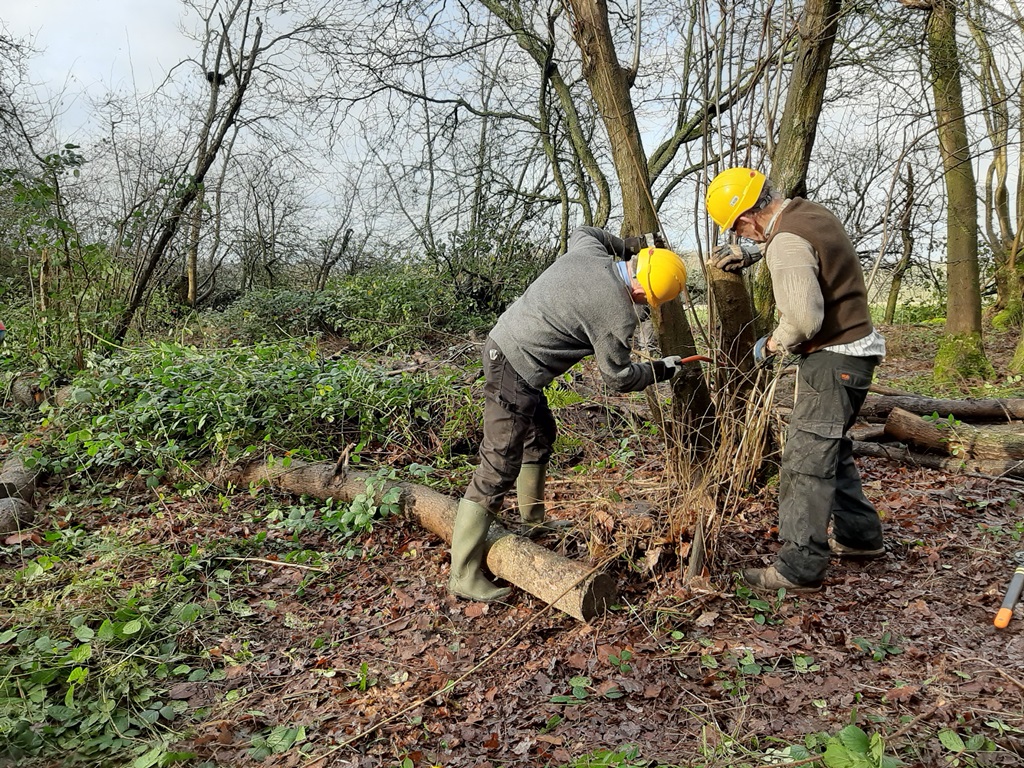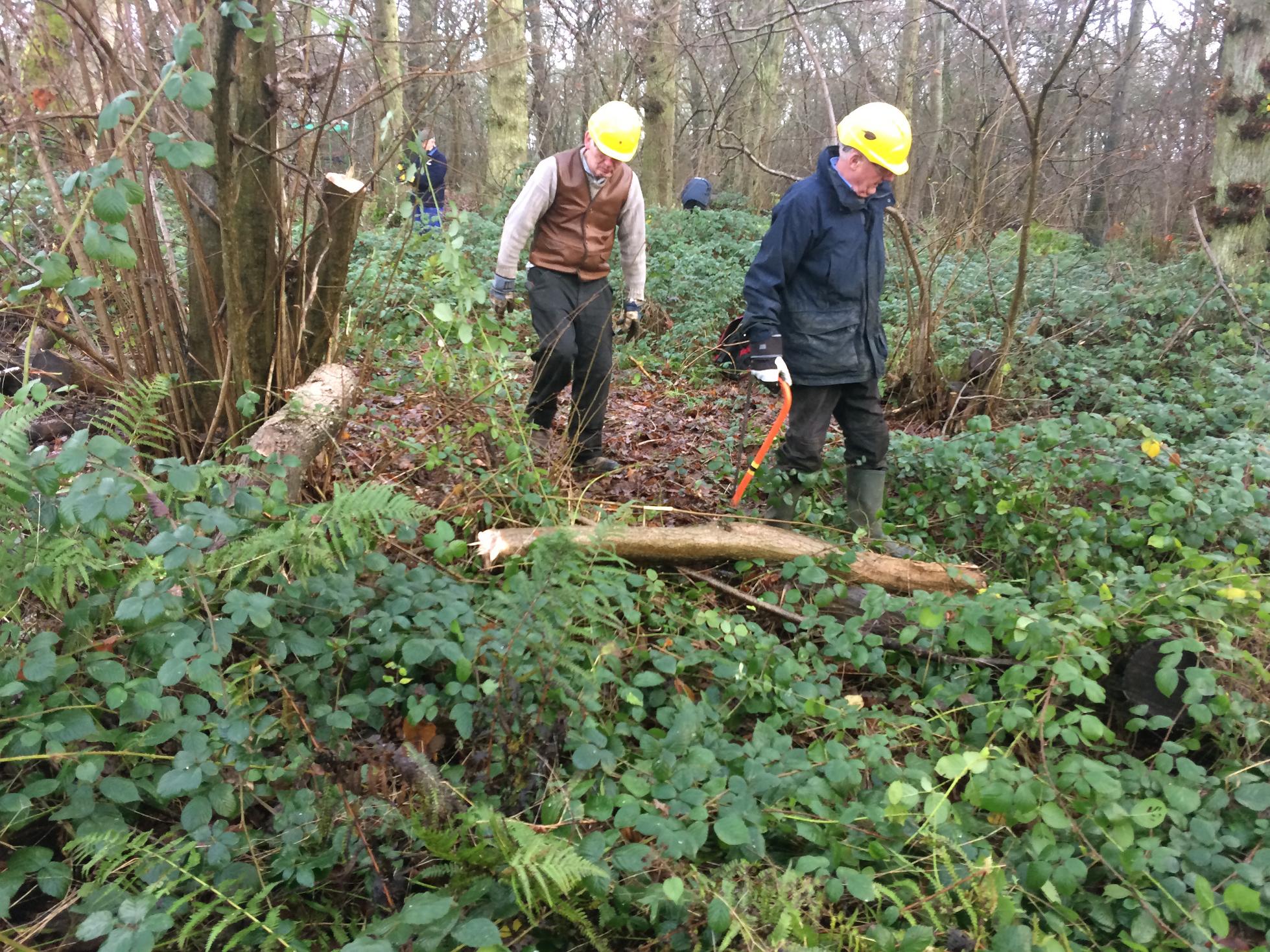 Back to work.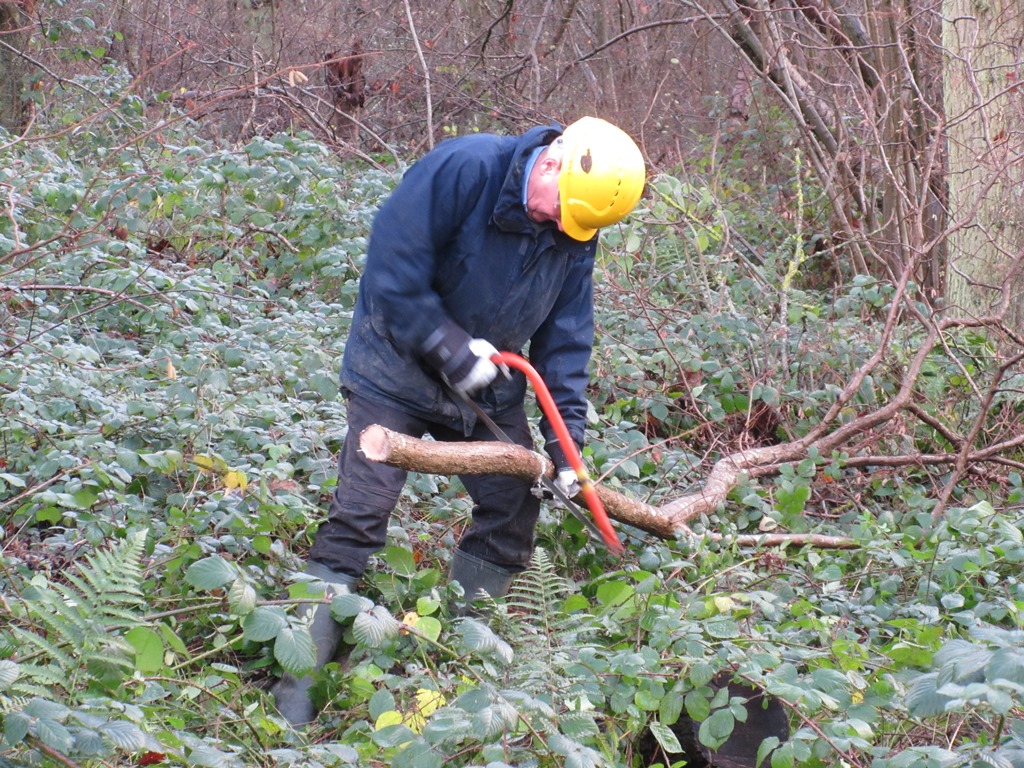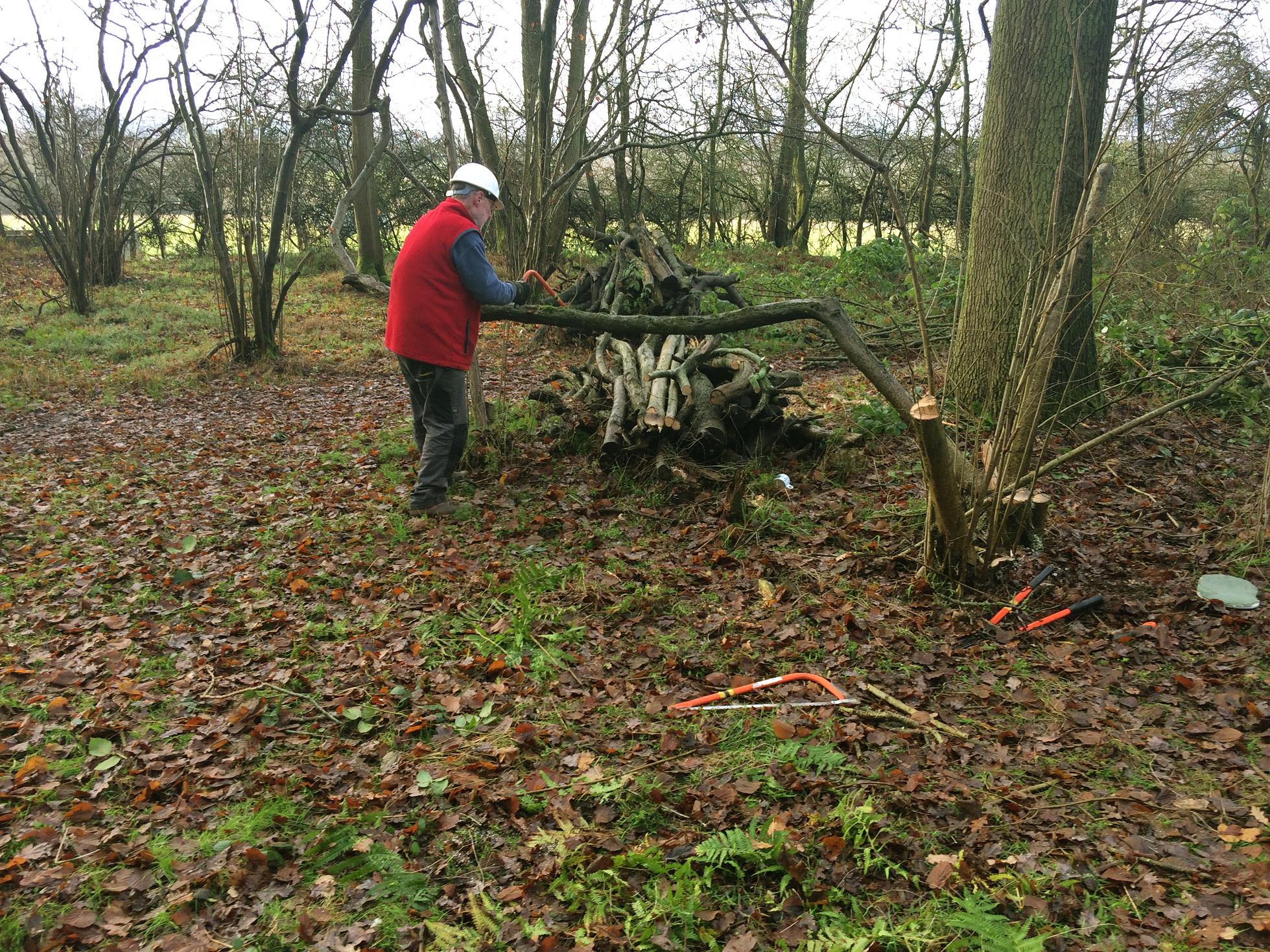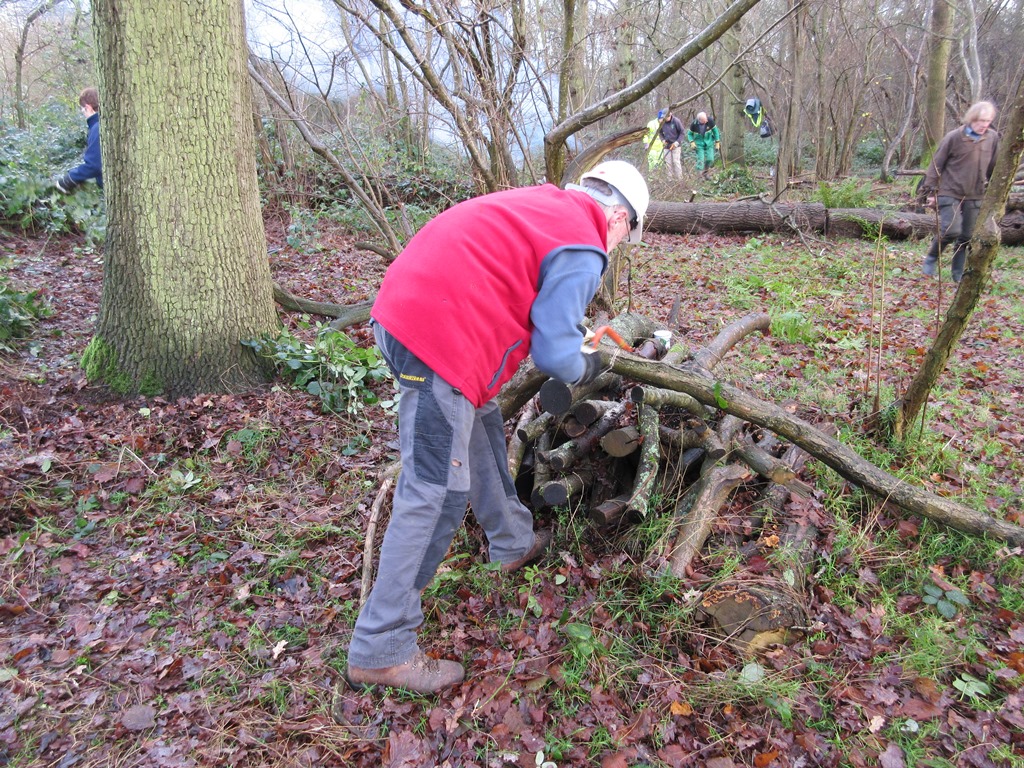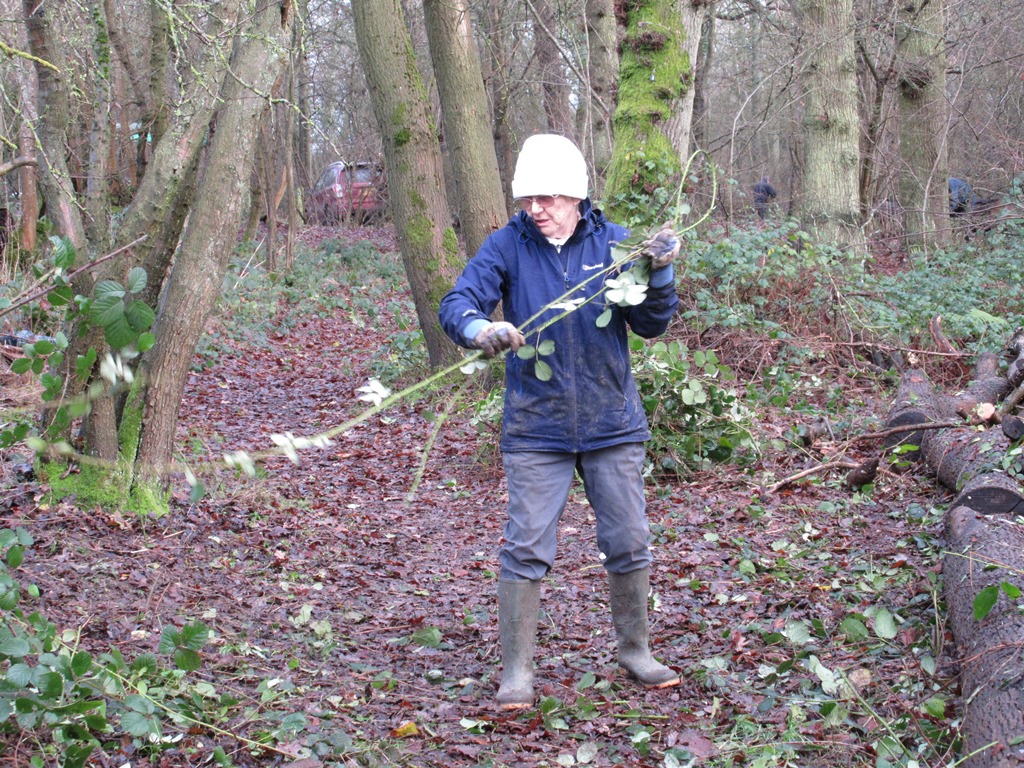 Uprooting the bramble was the most effective form of clearance.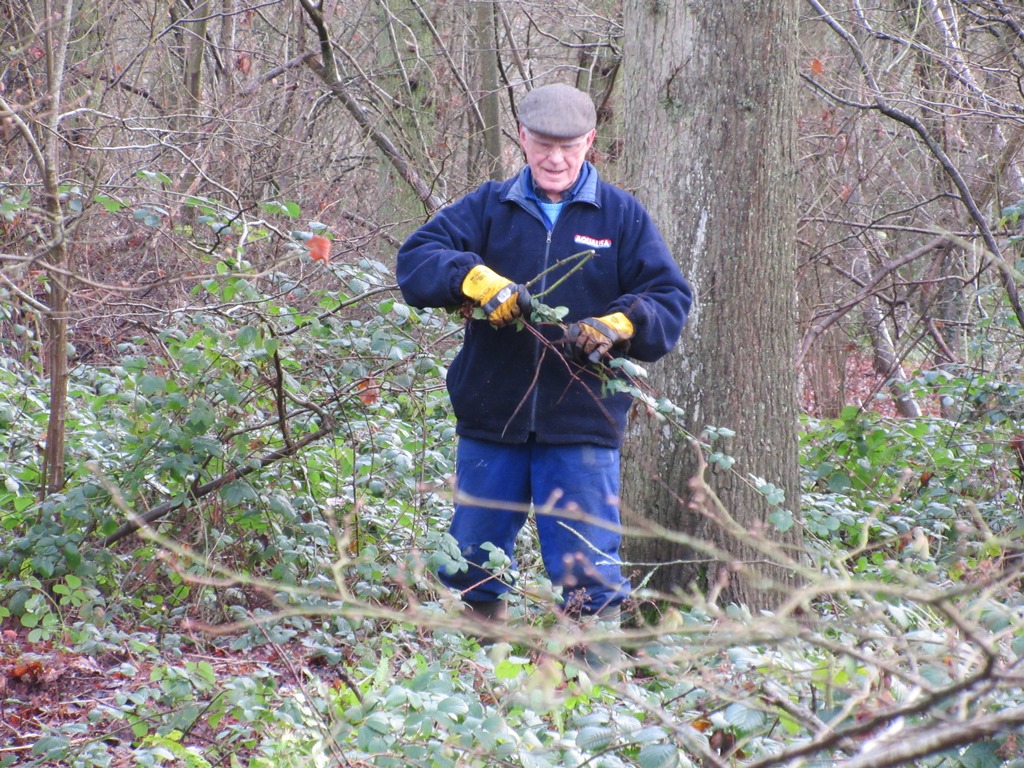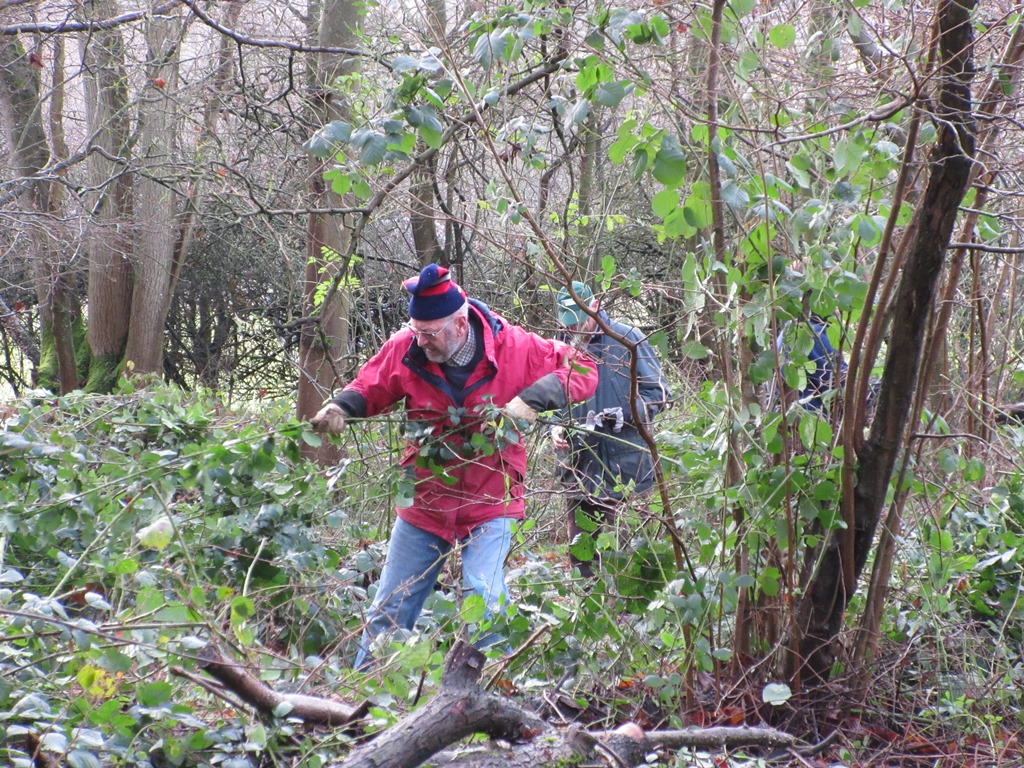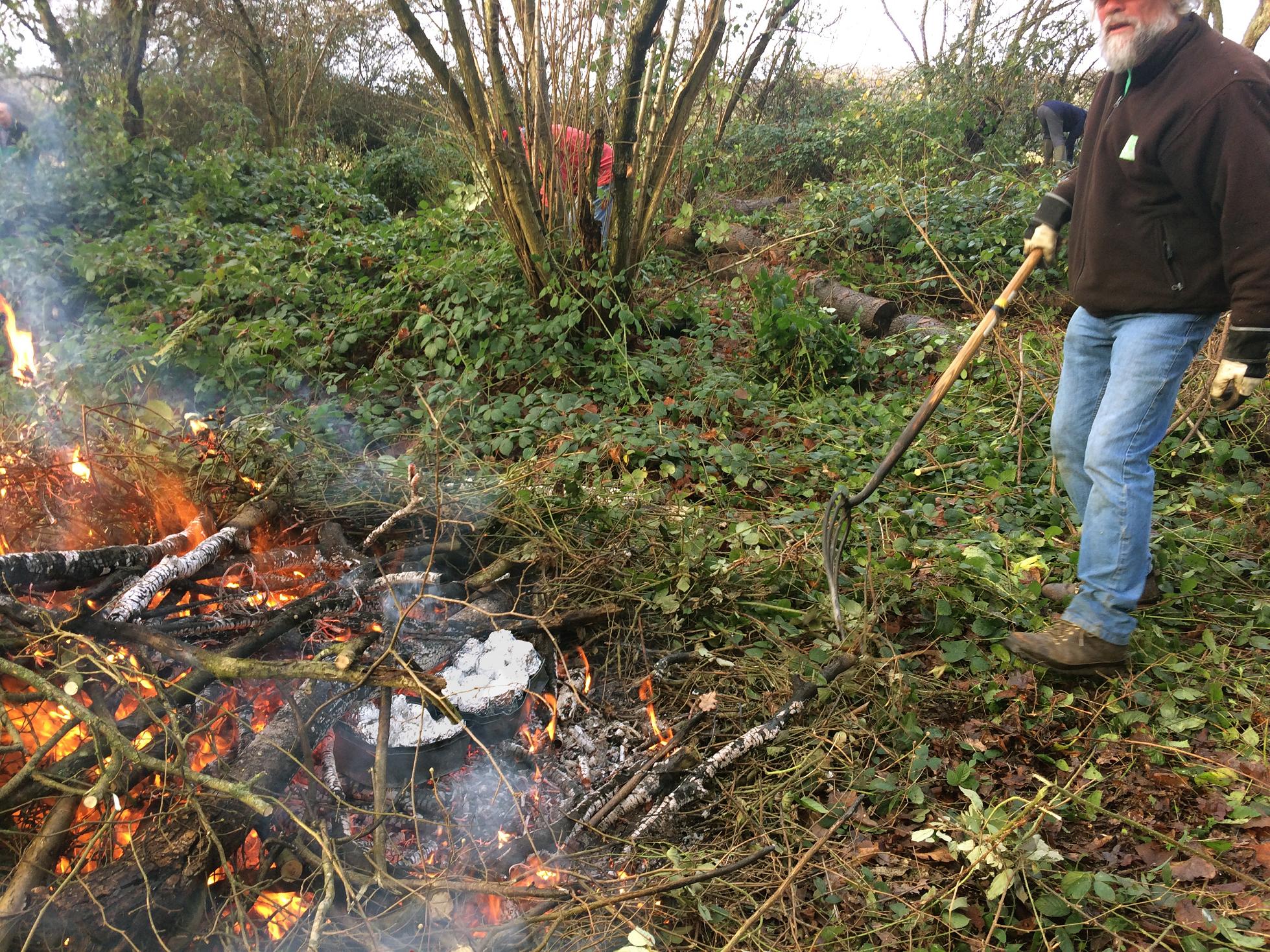 Time for the potatoes to go on .....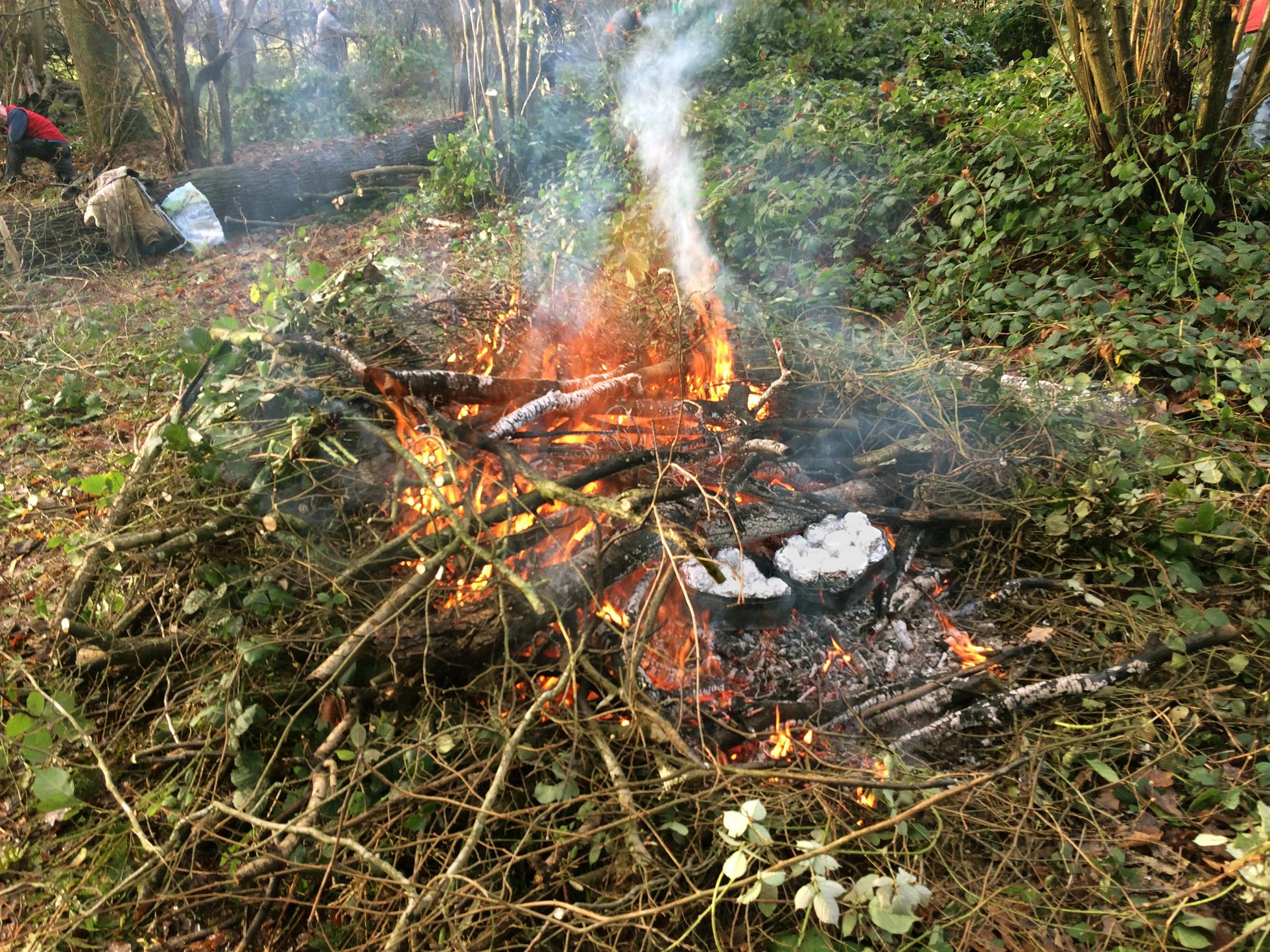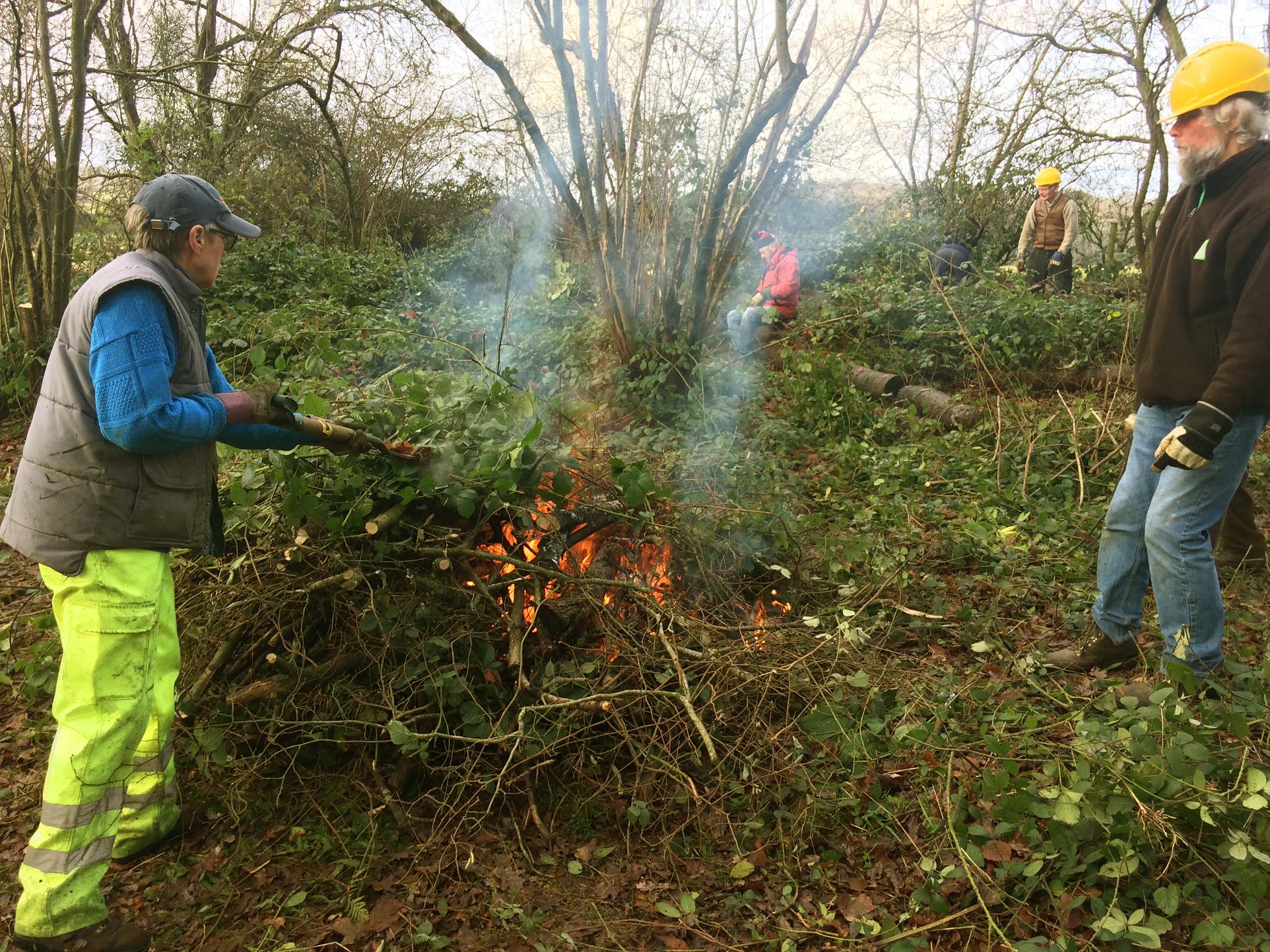 ..... but will they ever be seen again?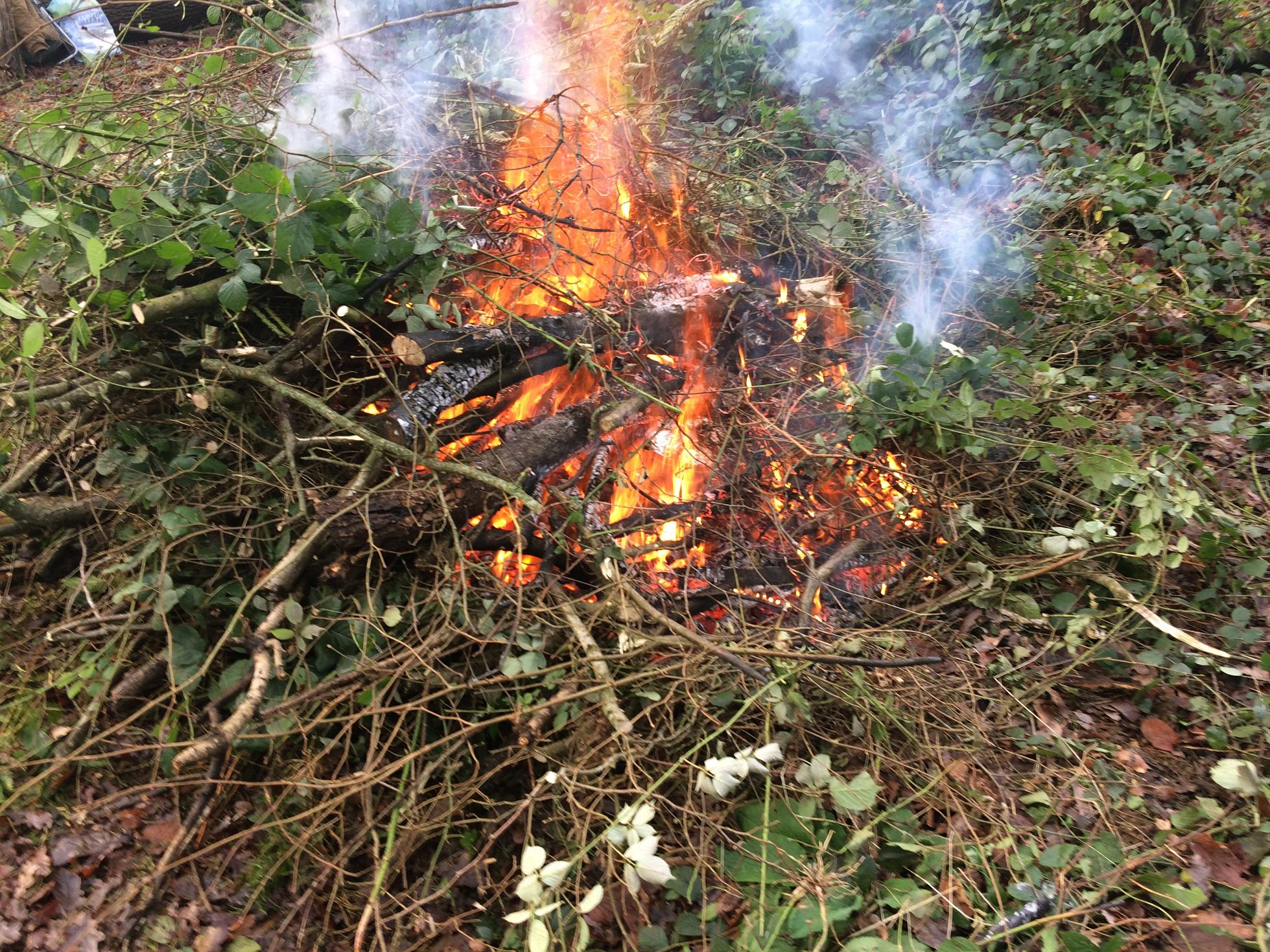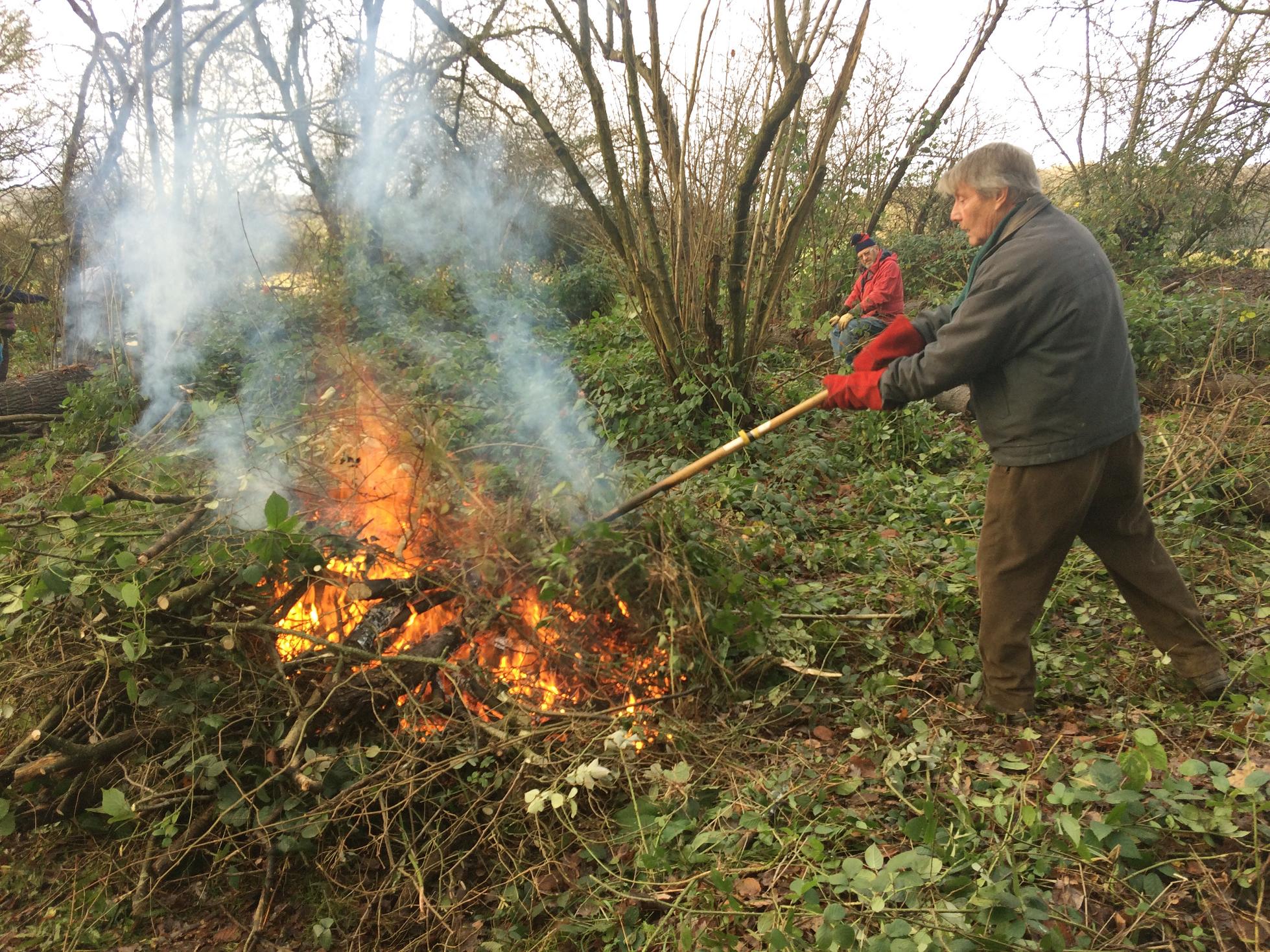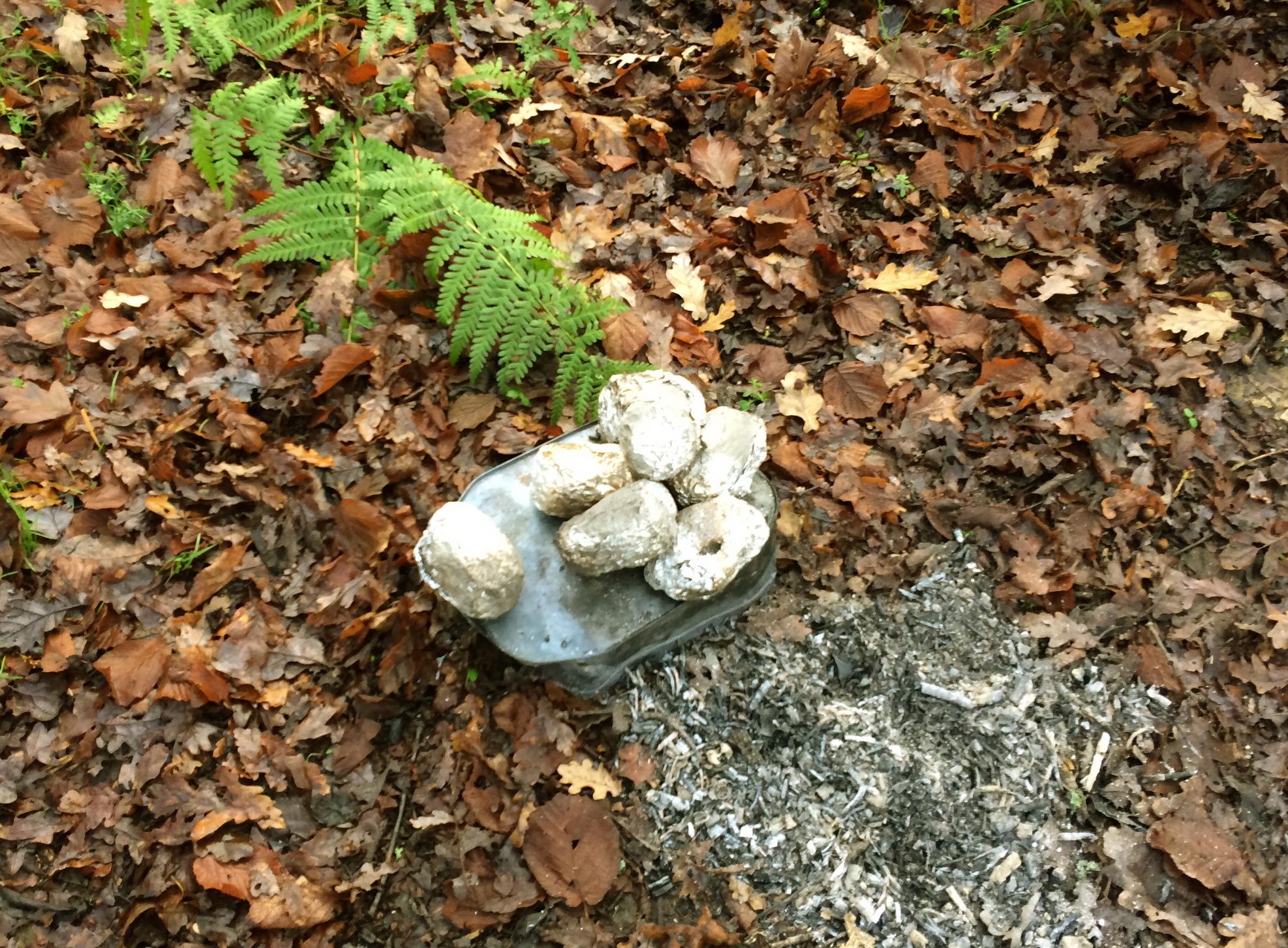 Retrieved from the flames .....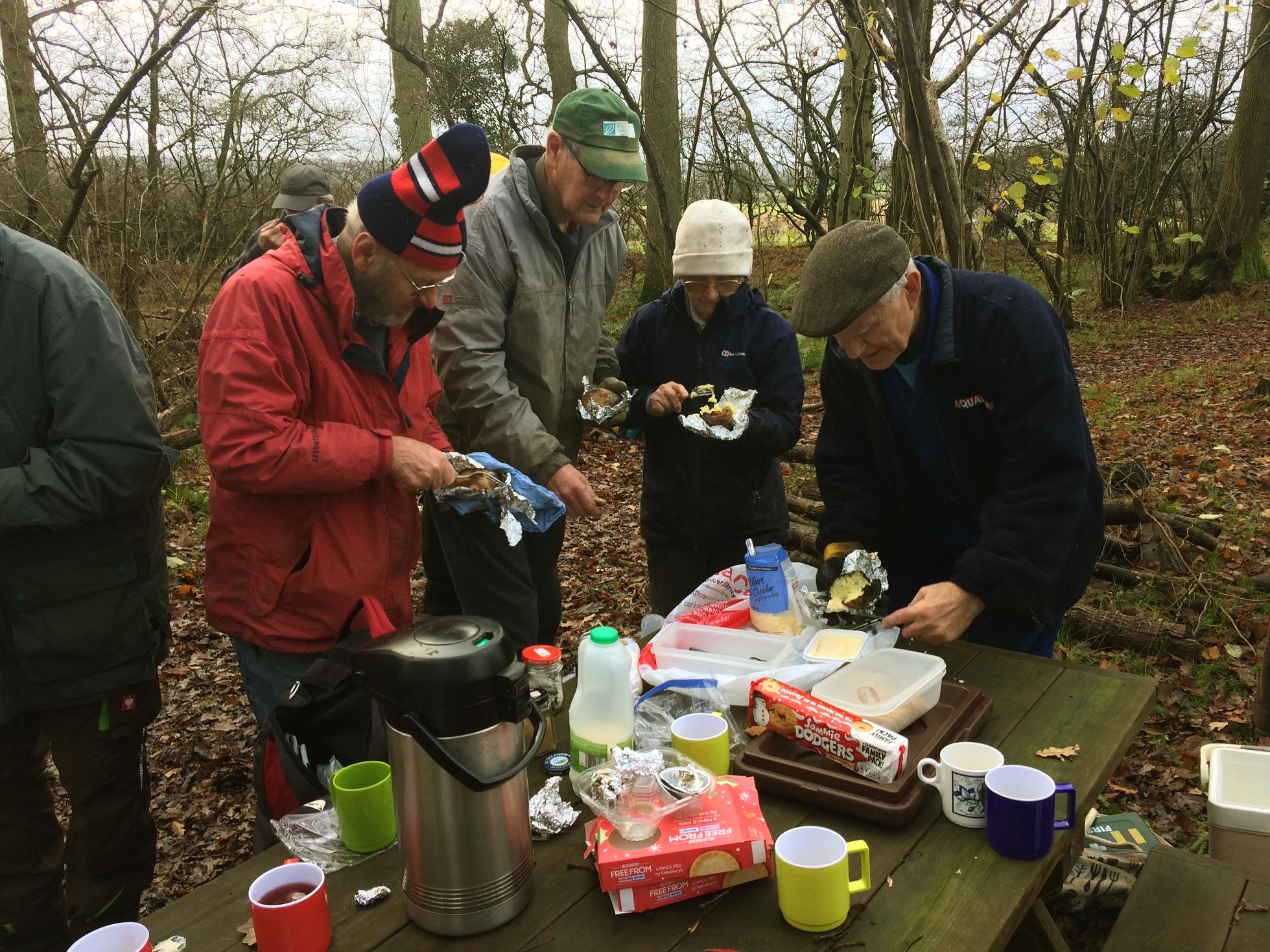 .... and cooked to perfection?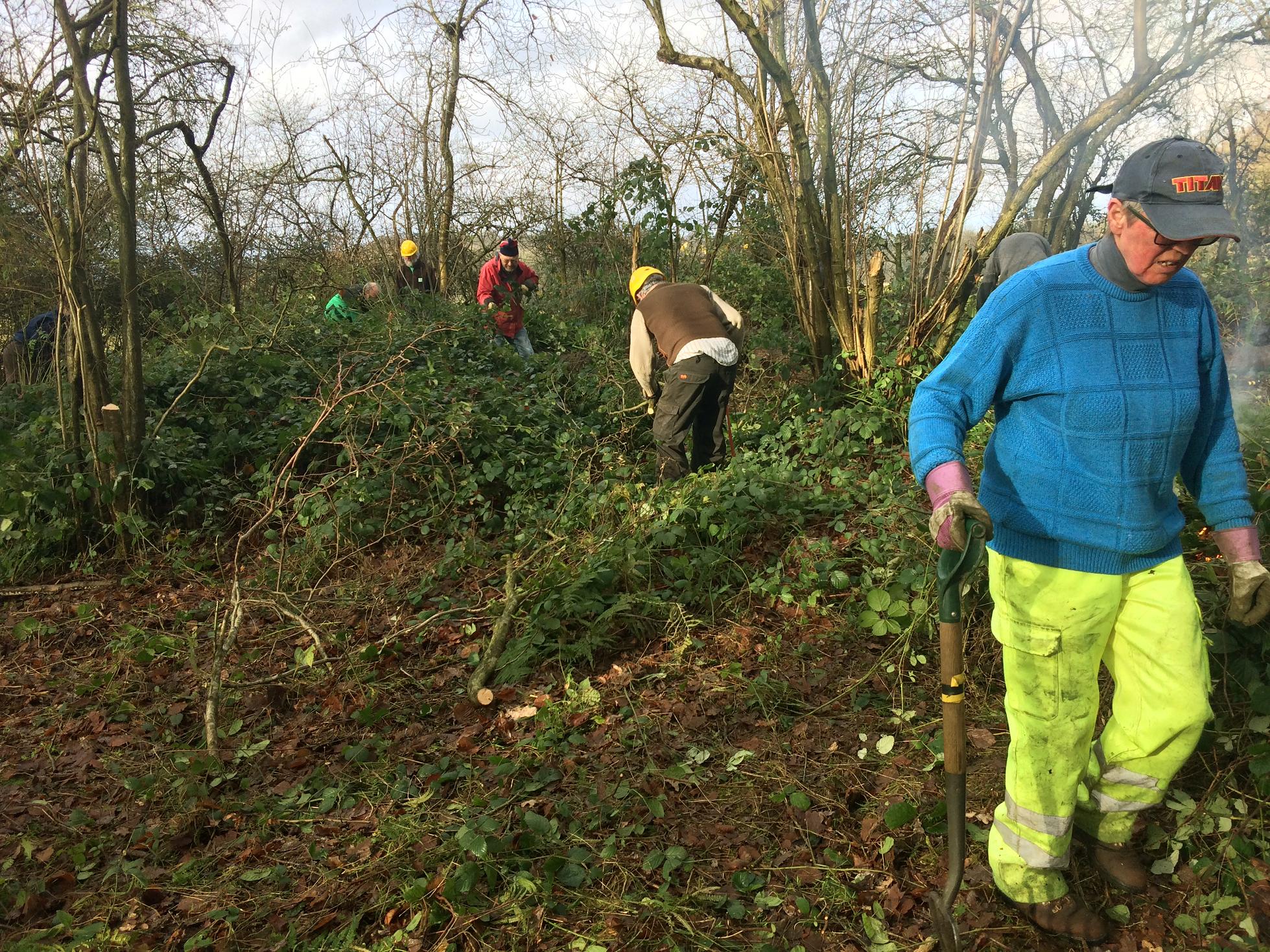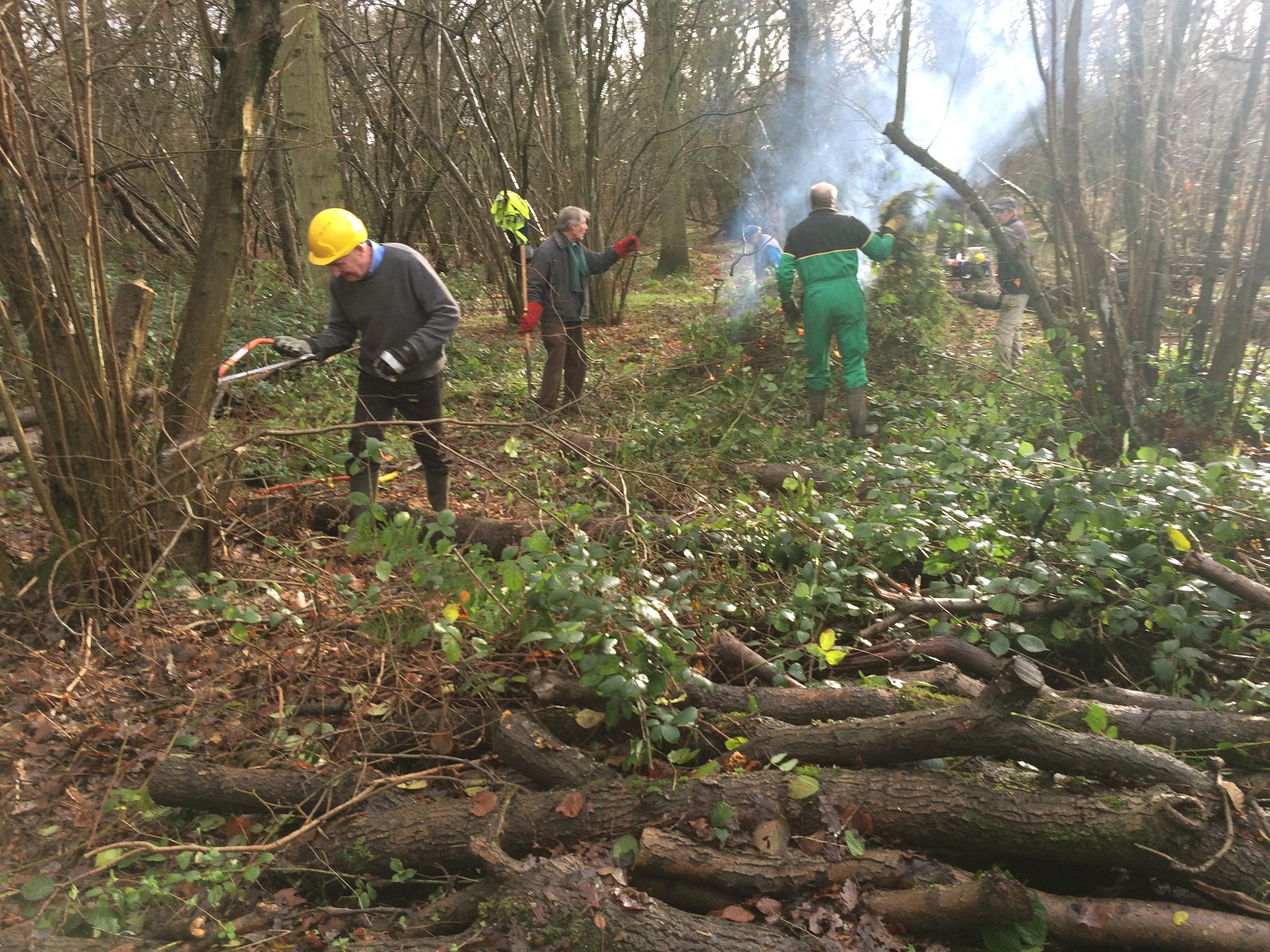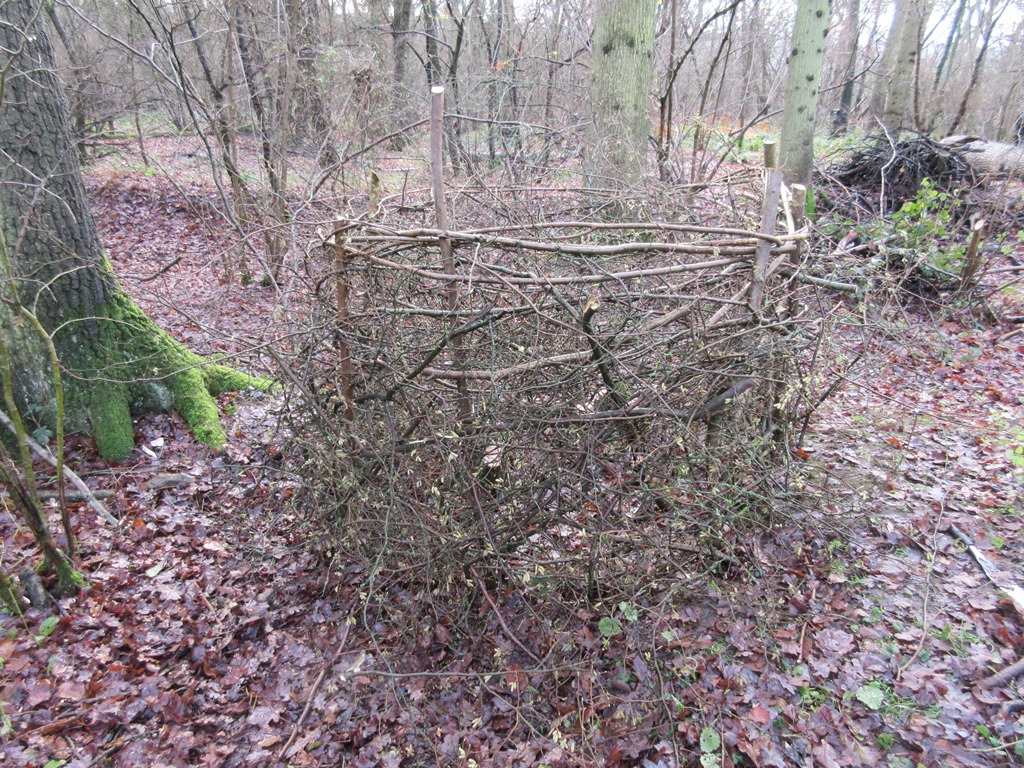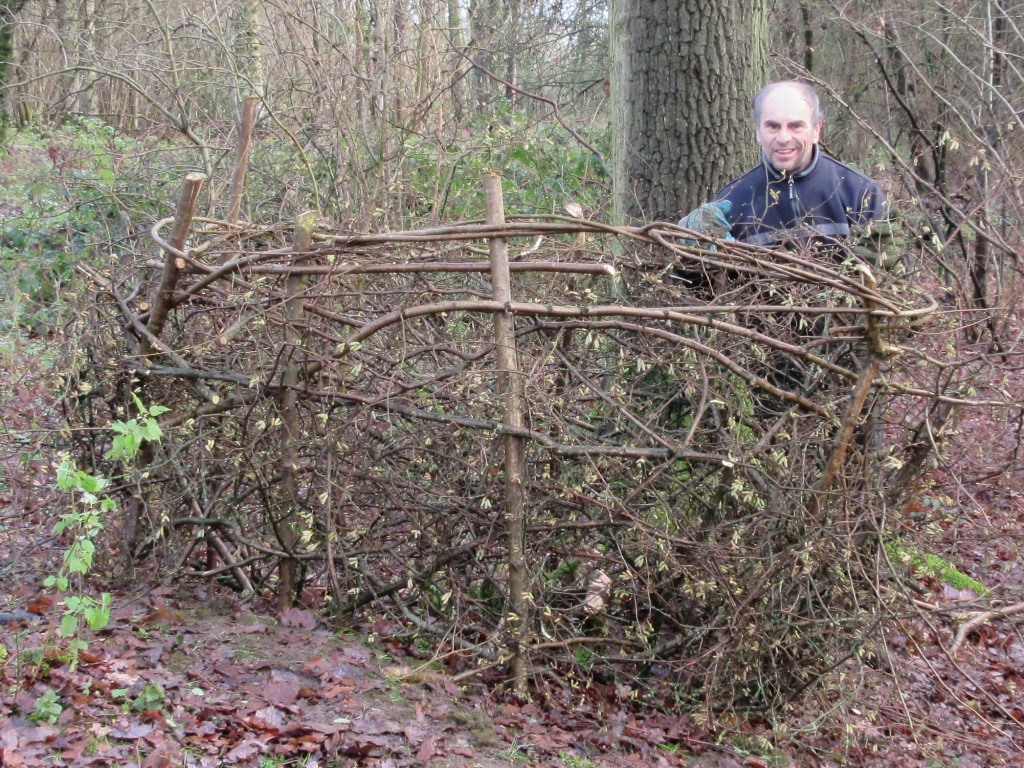 Protecting coppiced stools, .....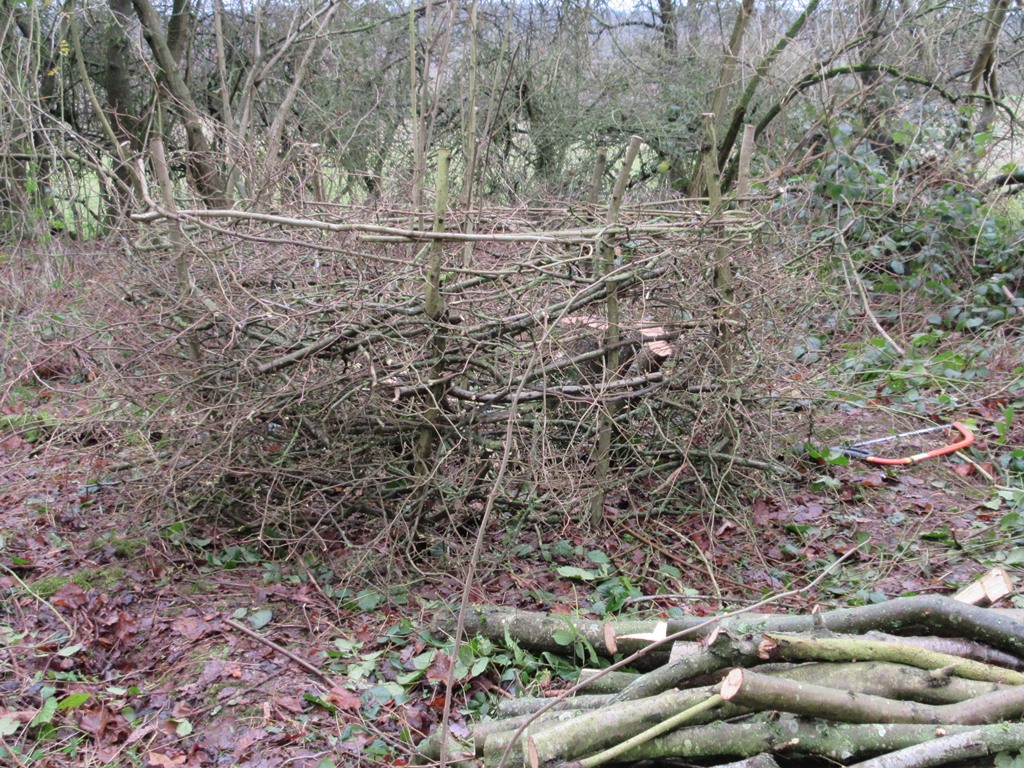 ..... a demonstration of woodland management techniques for those on school visits.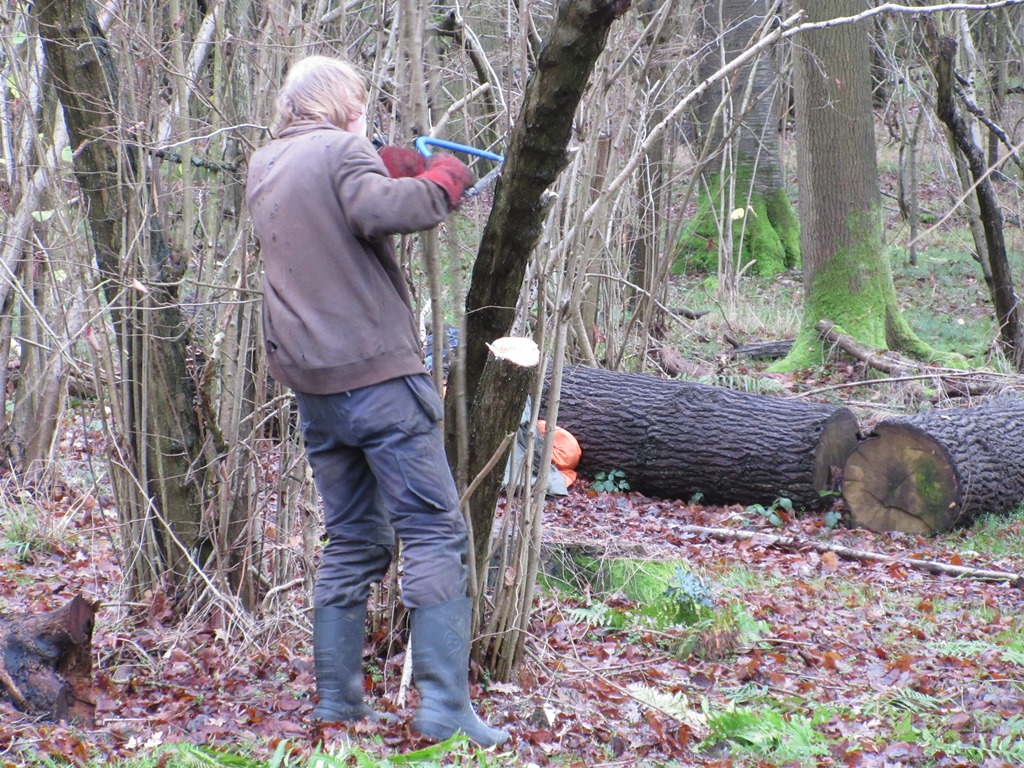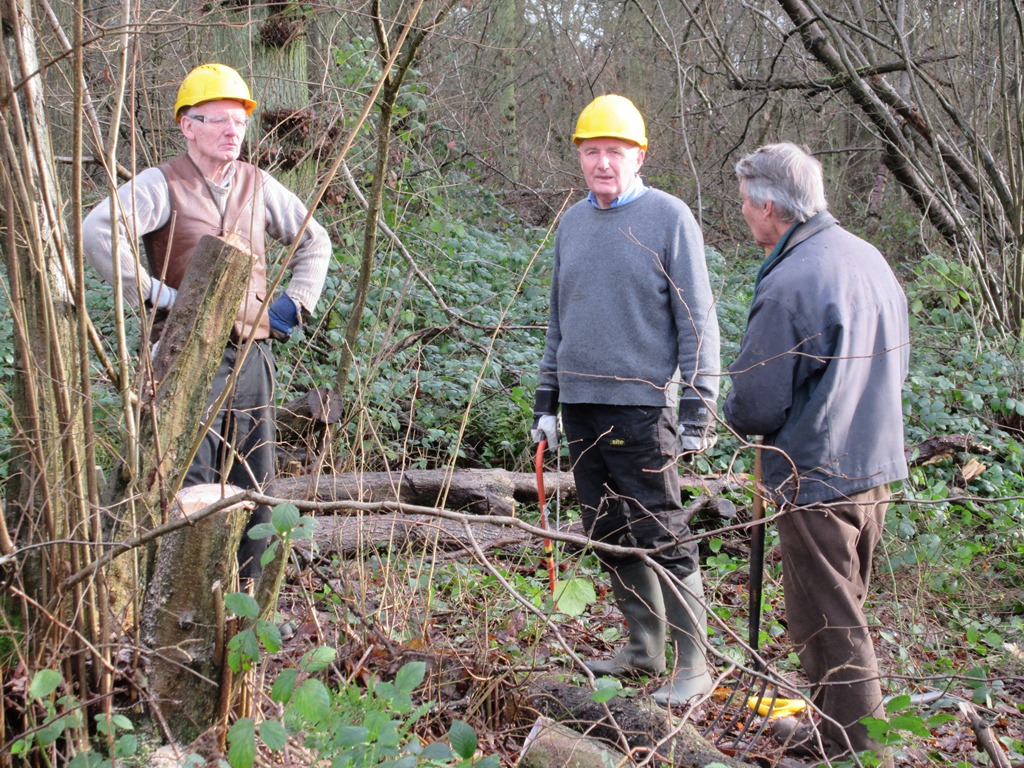 Time to start relaxing as the end of the task approaches.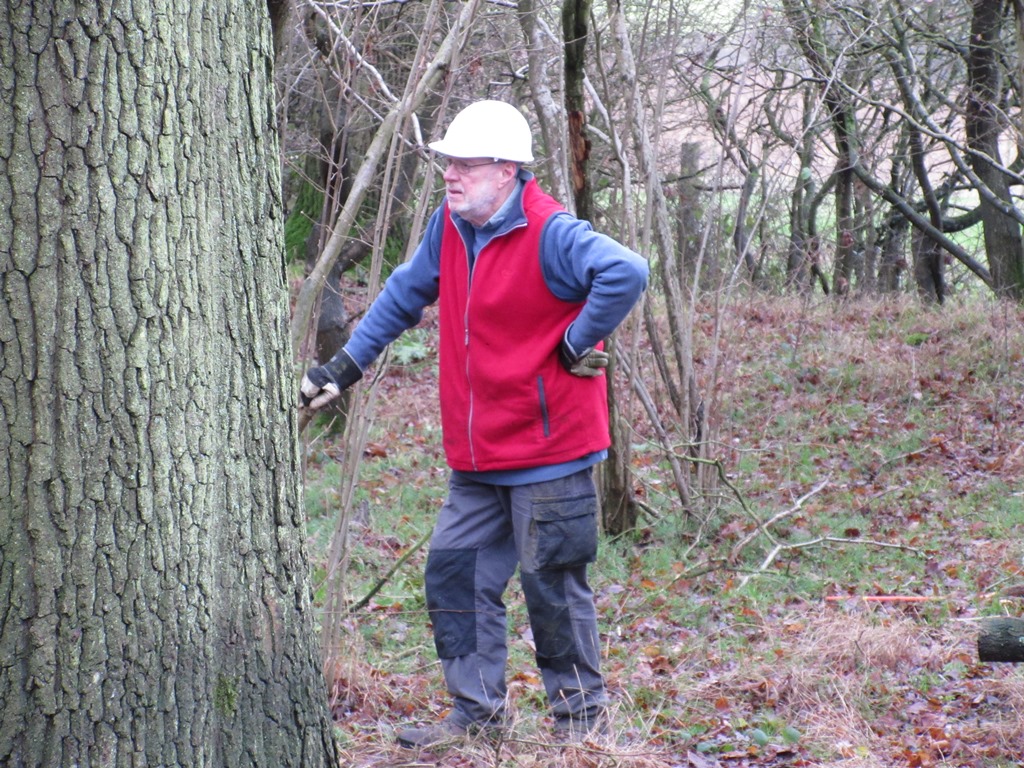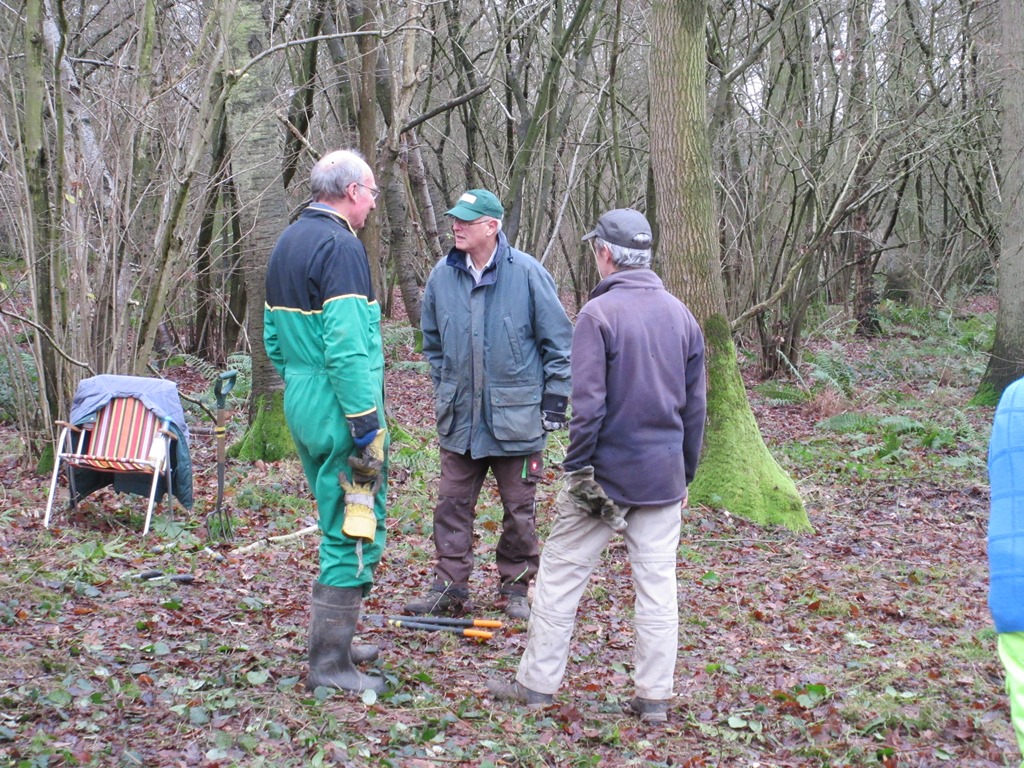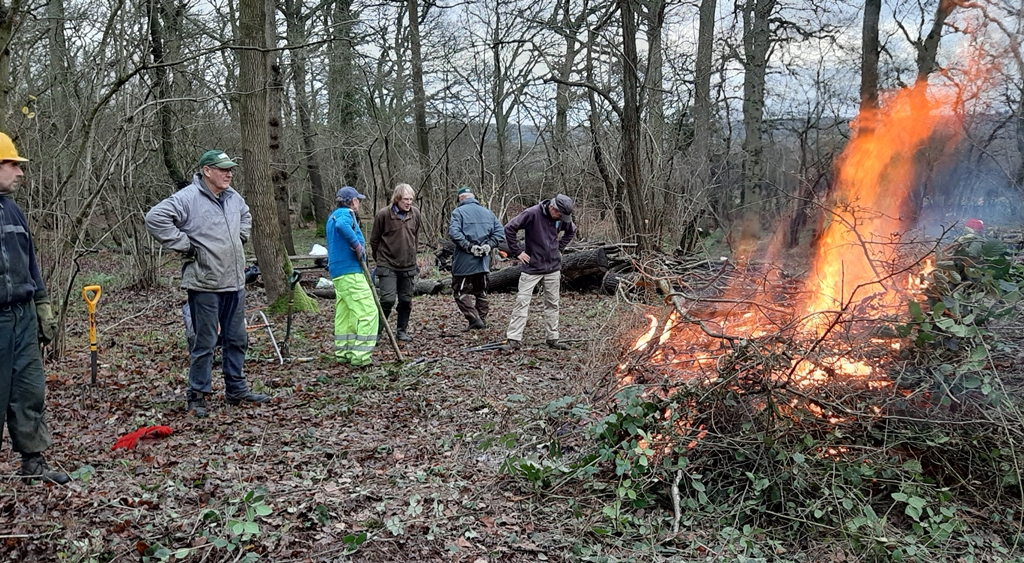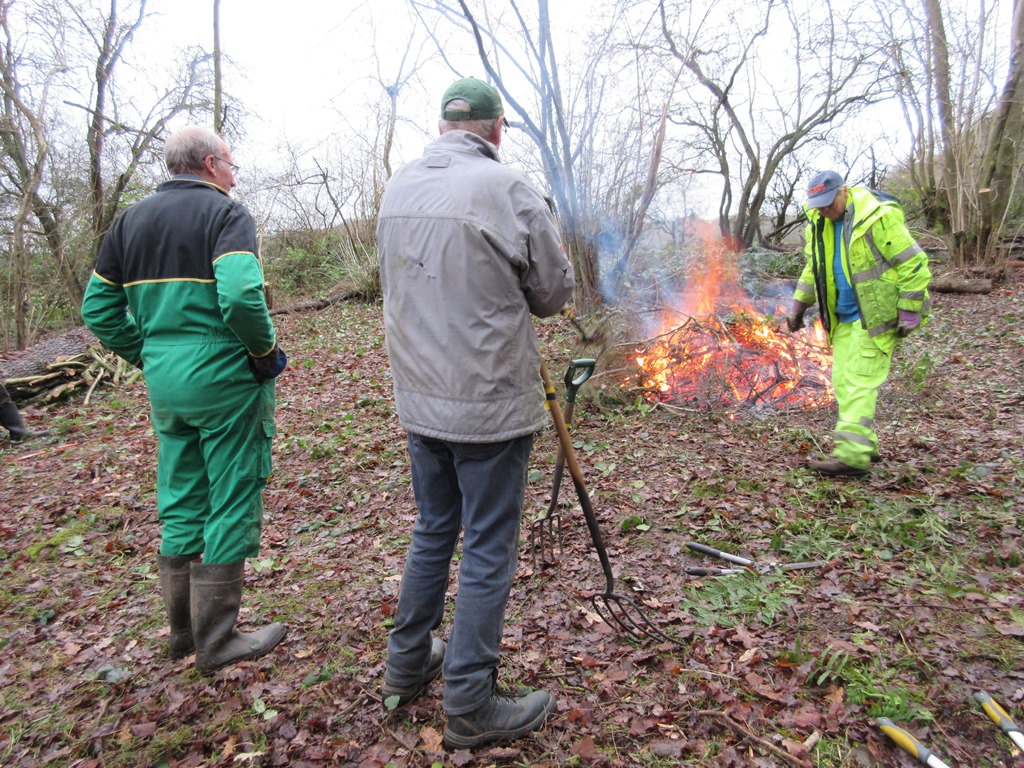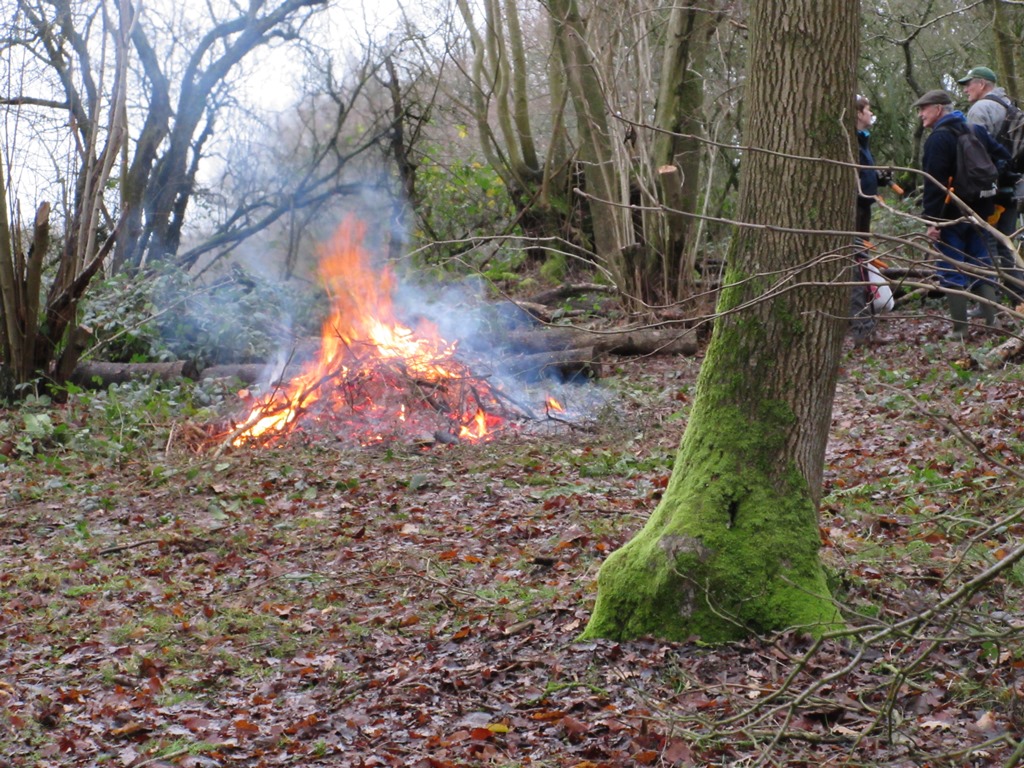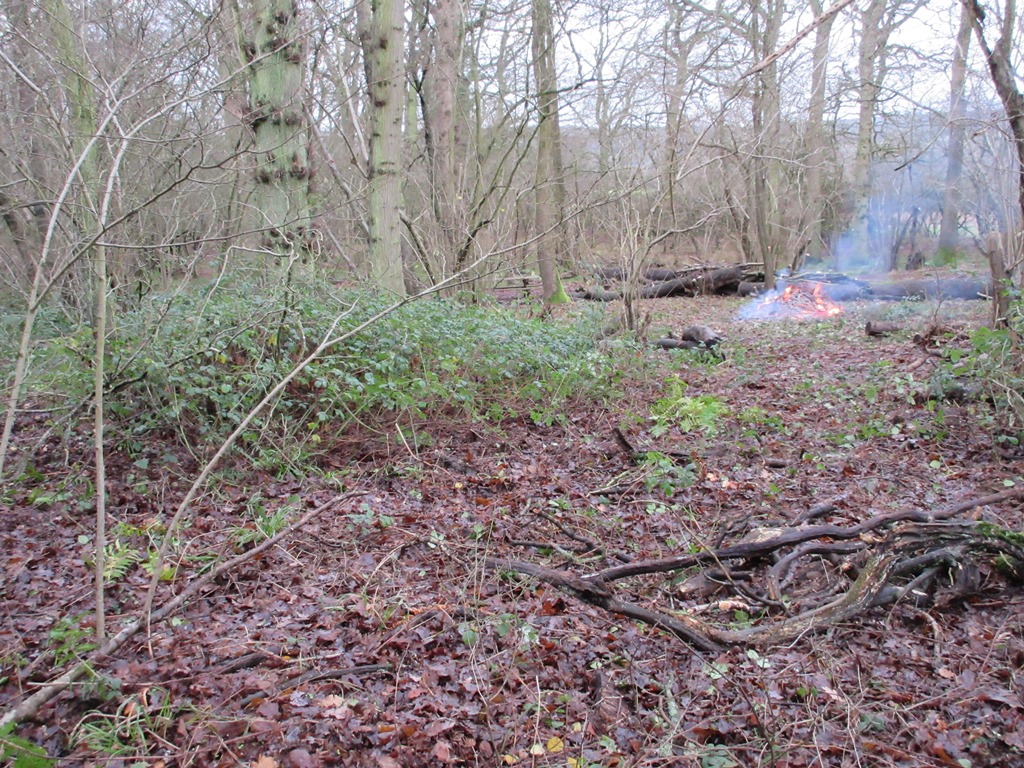 Not all the bramble was removed but that was never the intention, it was however much reduced by the time of our departure.
Updated: Sunday, 23rd February 2020
Photographs: Alan Stevens; David Hume; John Lerpiniere