CROW (Conserve Reading on Wednesdays)
Wednesday, 5th June 2019
Rushall Farm, Bradfield ~ Ride widening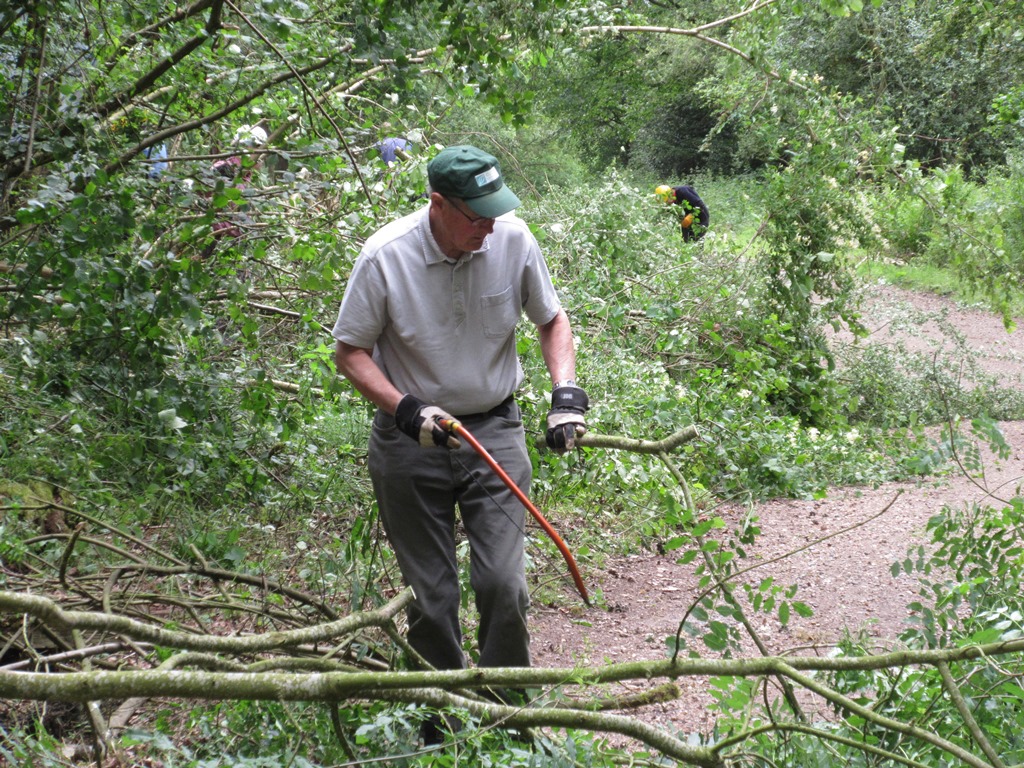 This 'ride' is actually one of the tracks leading from the farm but the intent was the same, to allow more light into the adjacent woodland and improve biodiversity along the woodland edge.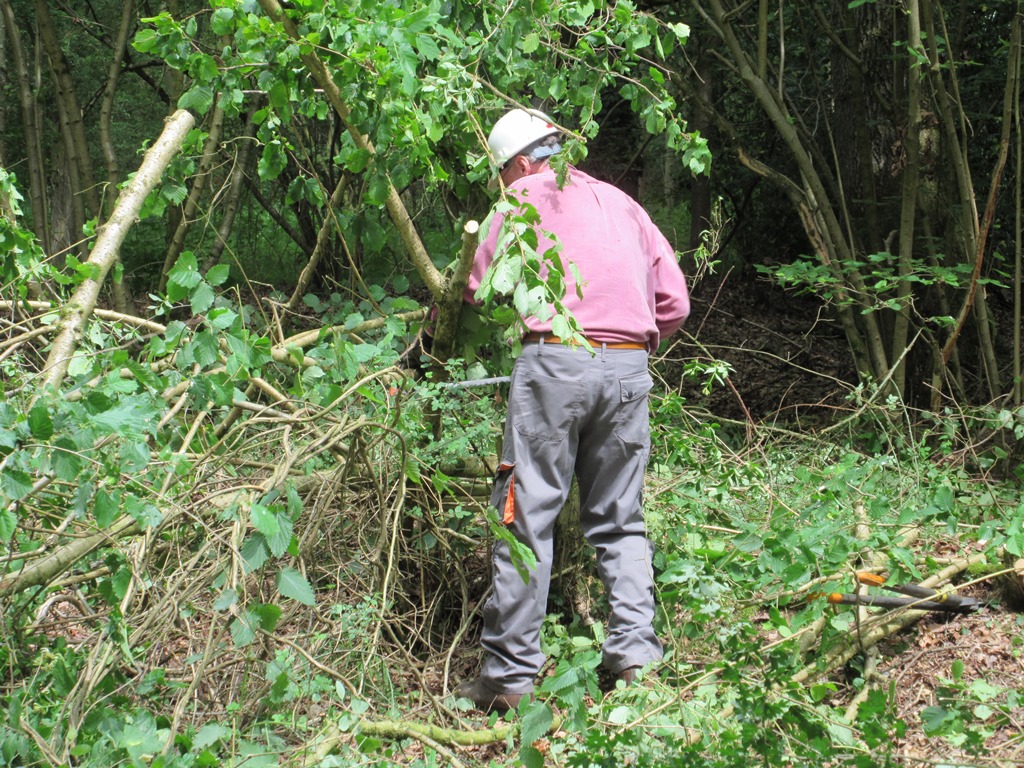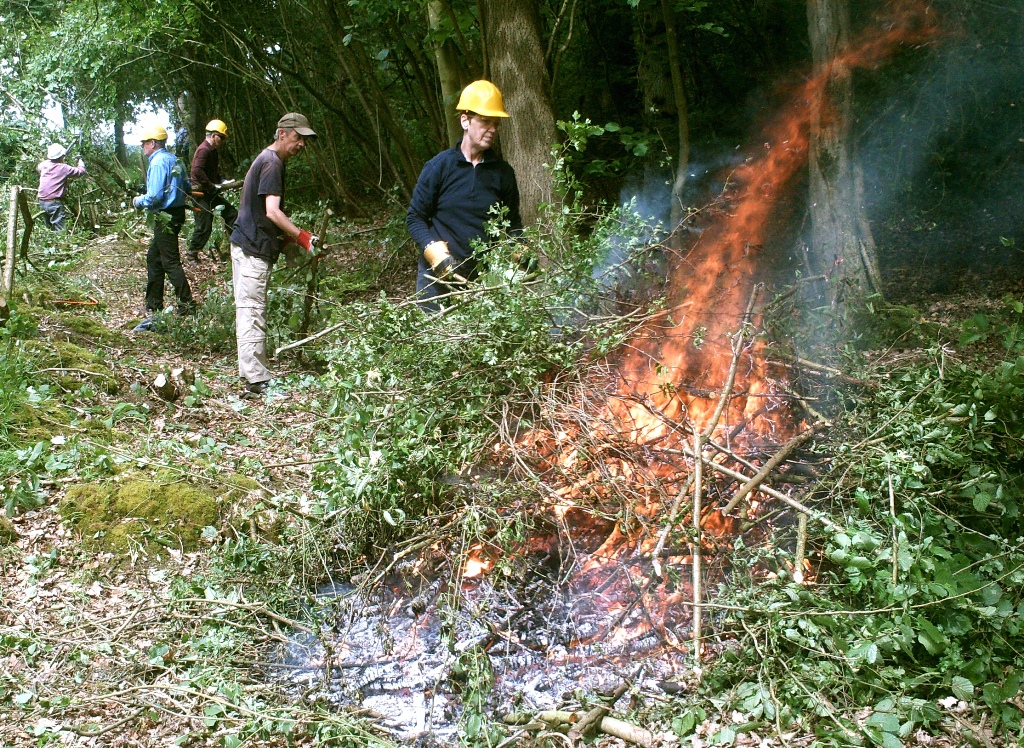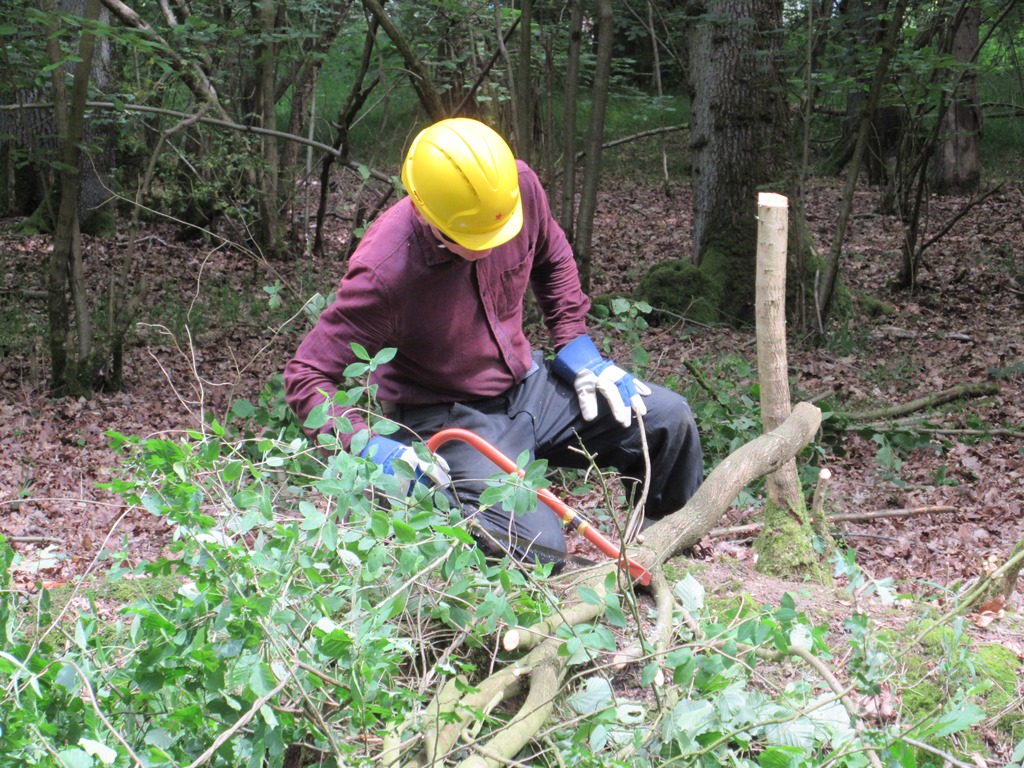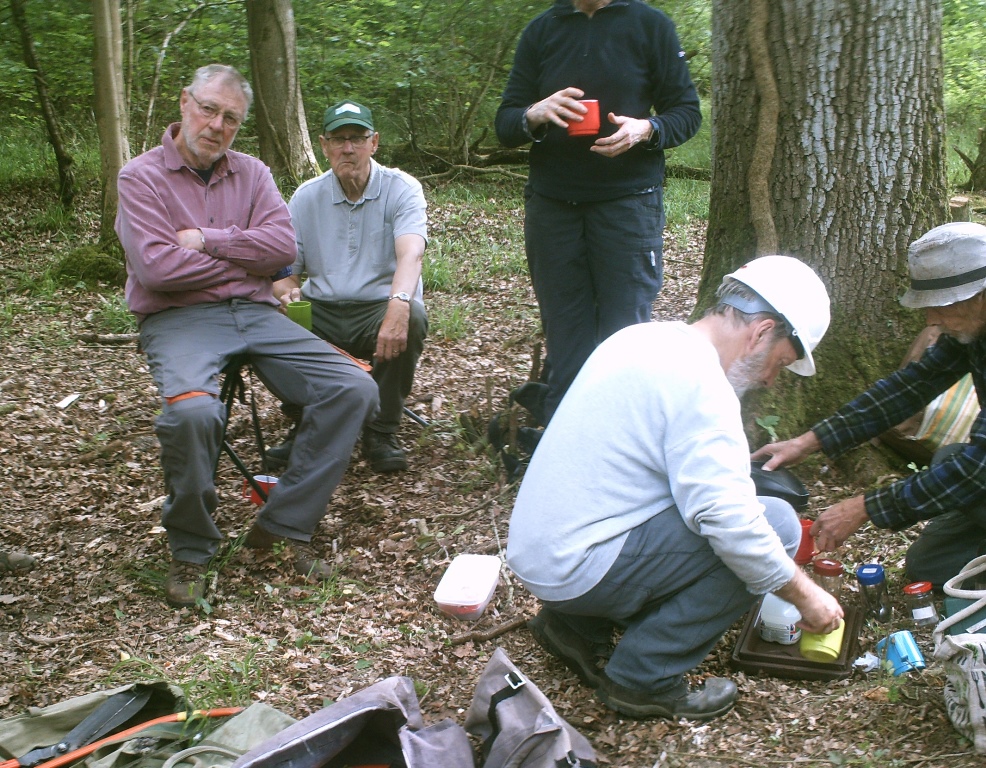 Coffee and cake.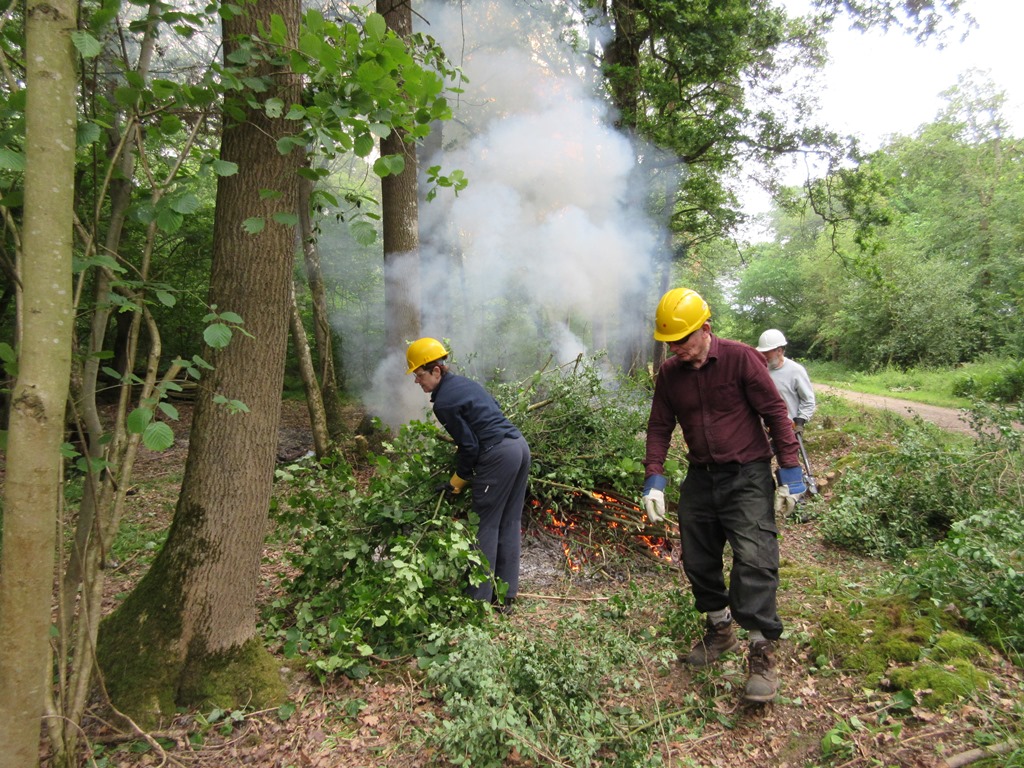 A longhorn moth, one of a number found in nettles next to the work site.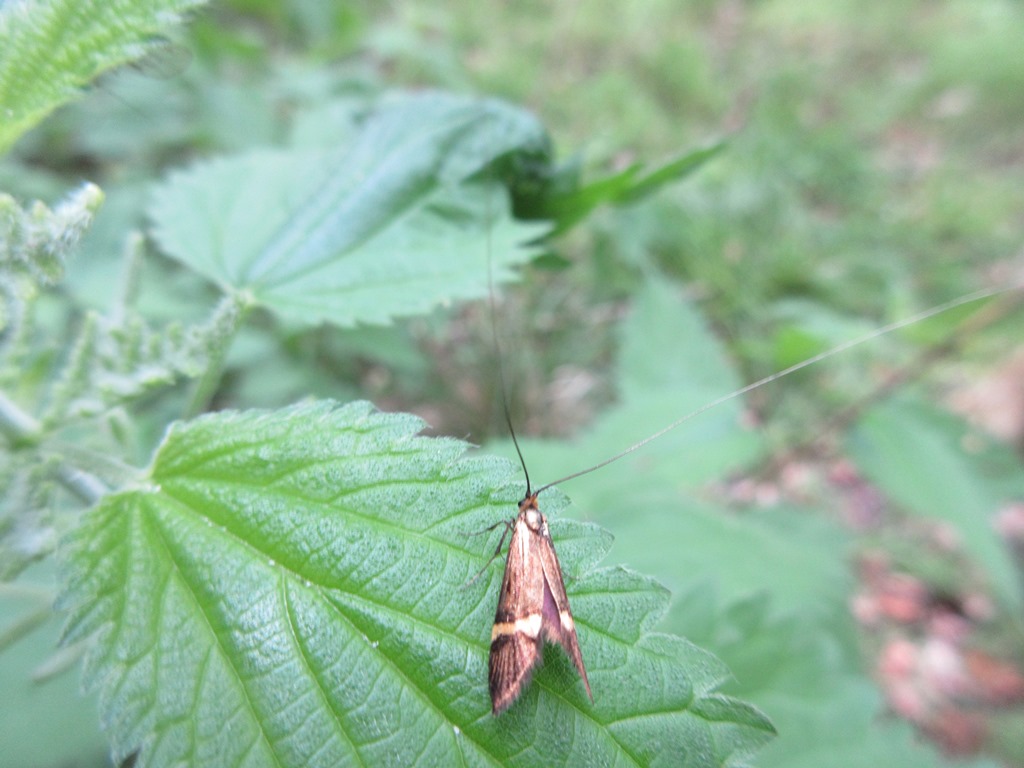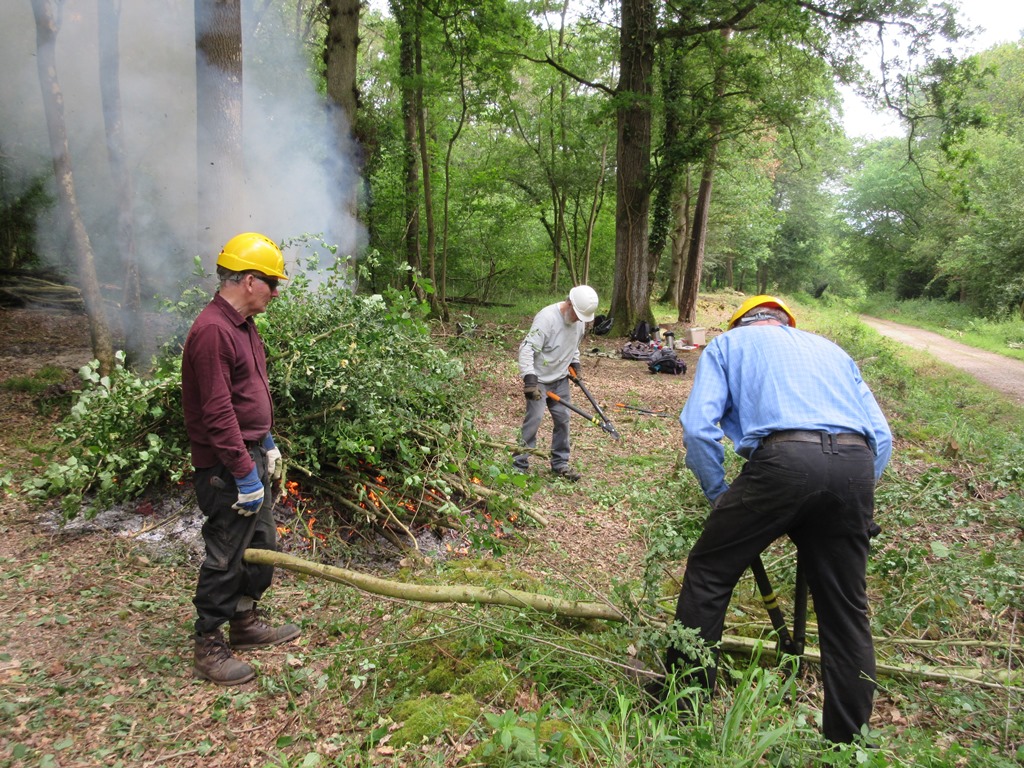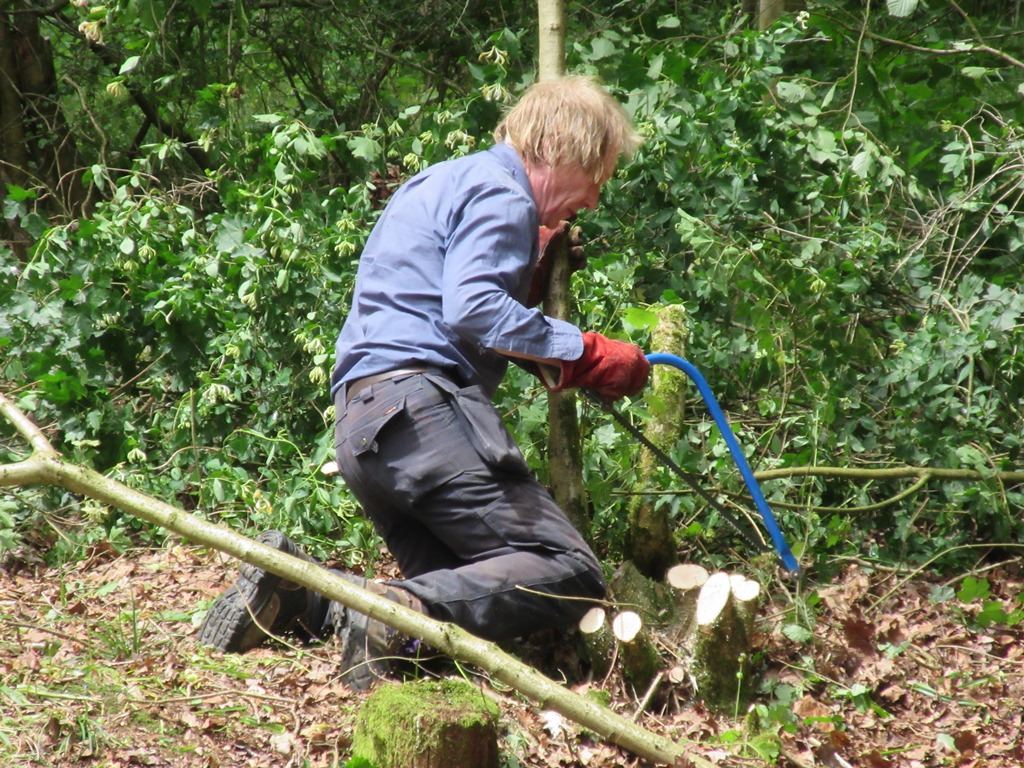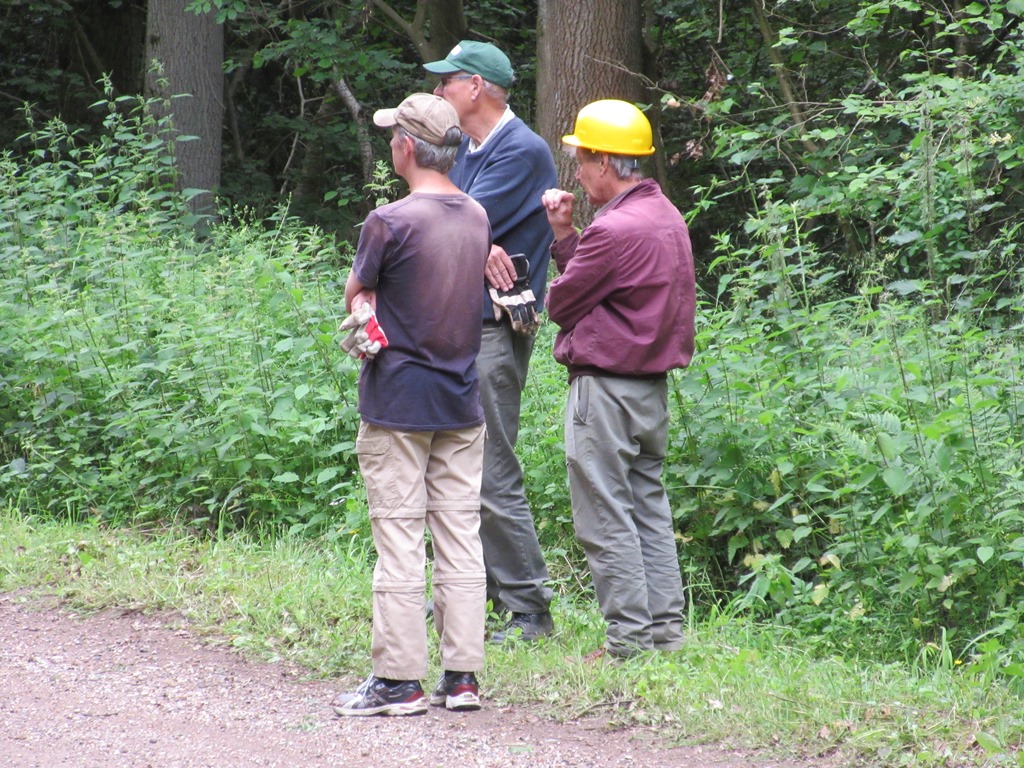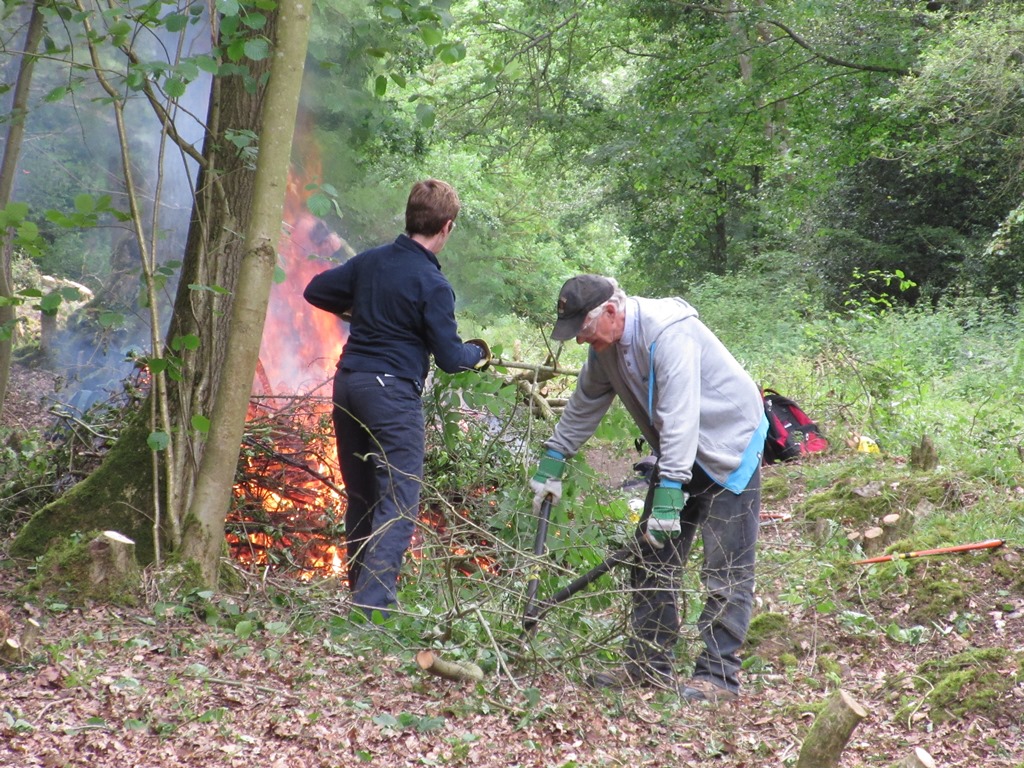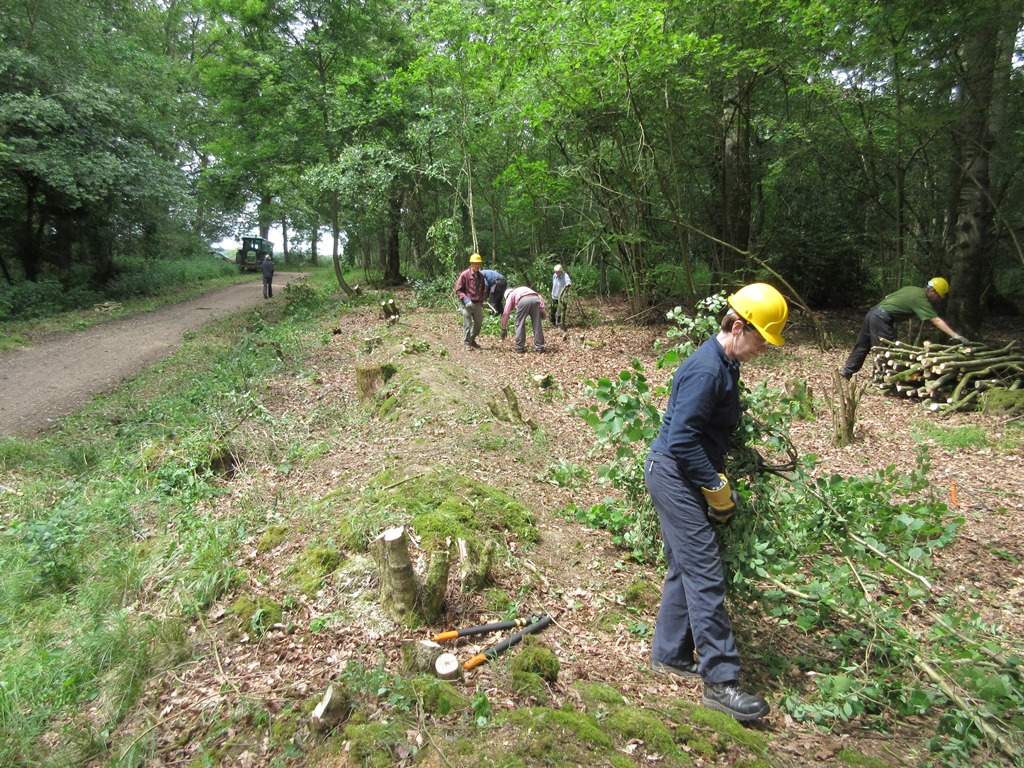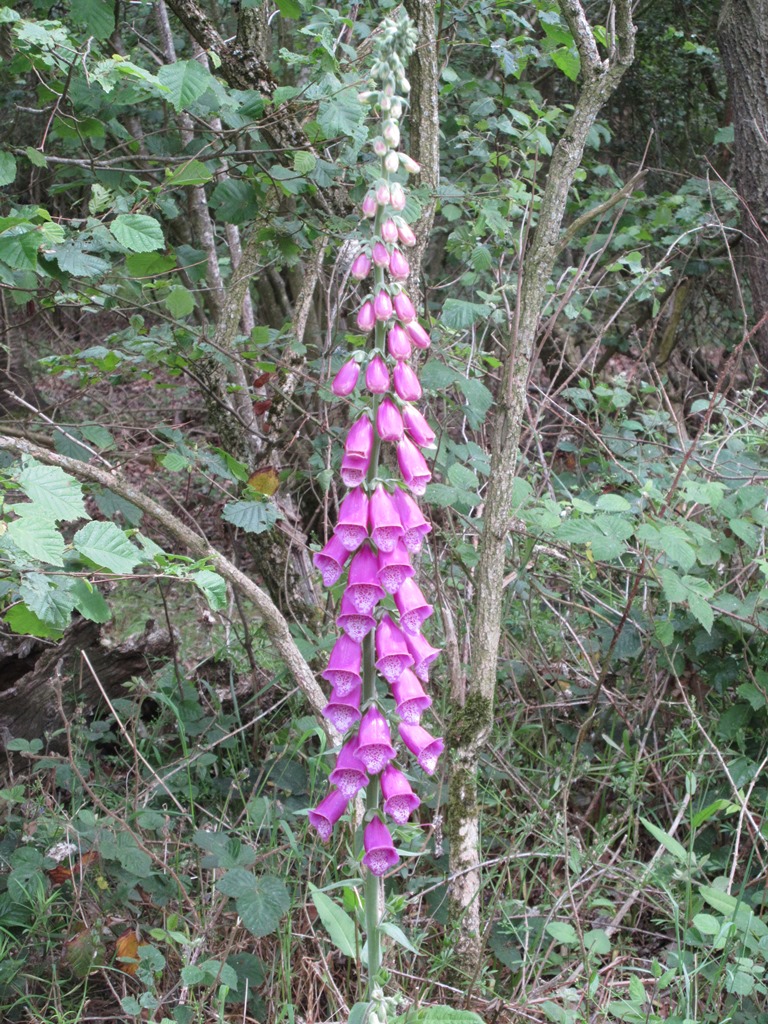 Updated: Friday, 7th June 2019
Photographs: Alan Stevens; David Hume