CROW (Conserve Reading on Wednesdays)
Wednesday, 25th September 2019
Sheepdrove Organic Farm, Lambourn ~ Butterfly bank maintenance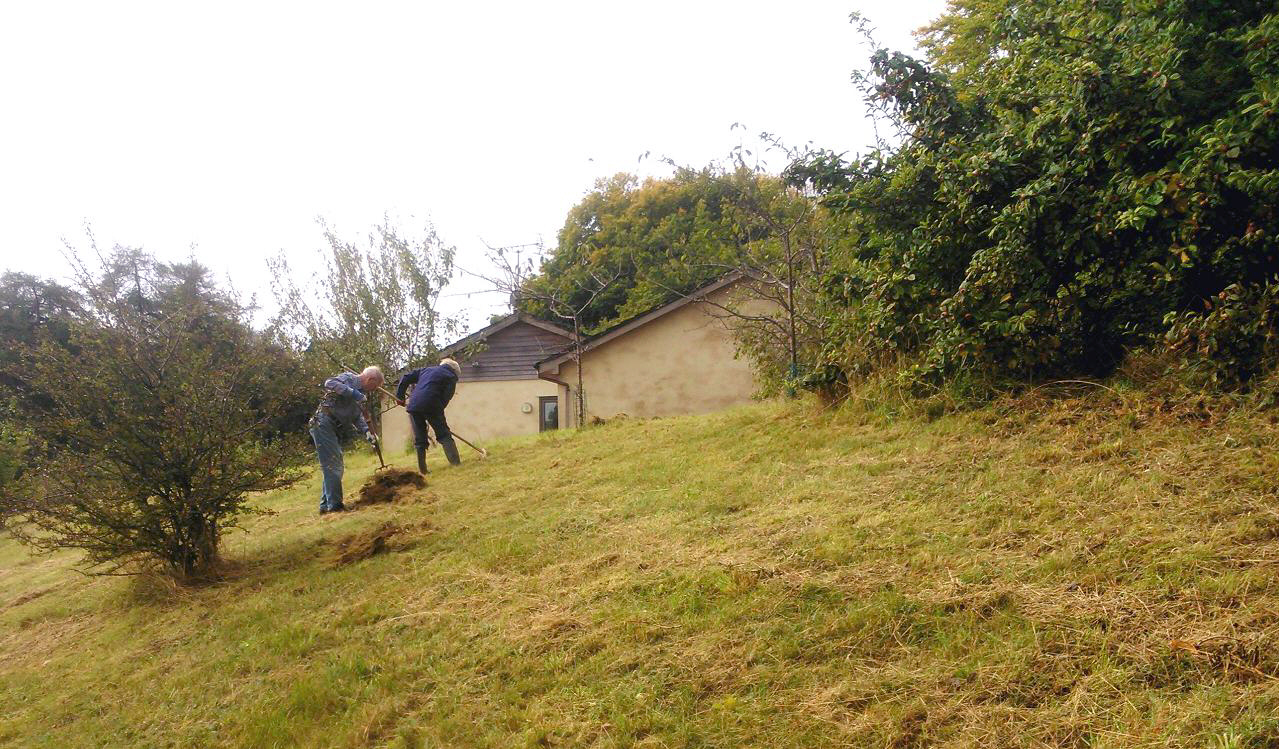 The butterfly bank adjacent to the Conference Centre had been mown and the cut vegetation was to be raked ready for clearing while some of the scrub, mainly dogwood, along the woodland edge at the top of the bank needed cutting back to prevent its spread.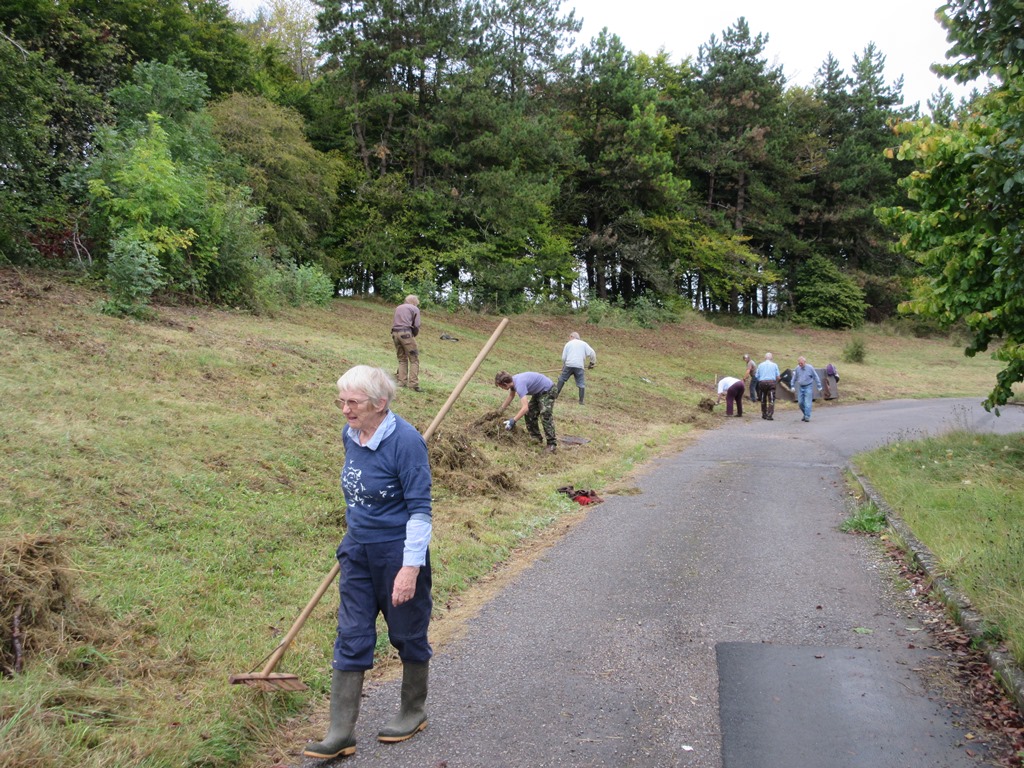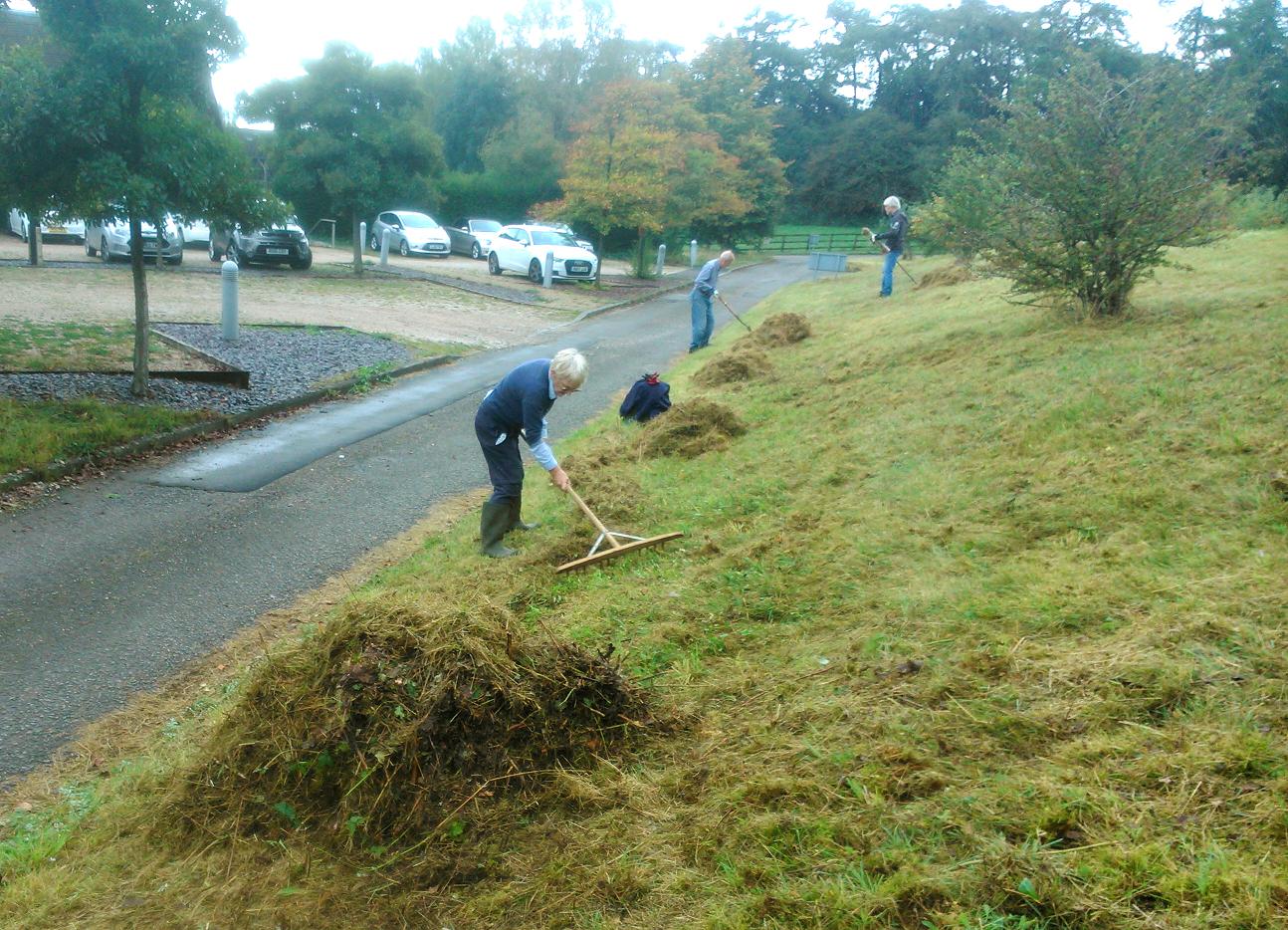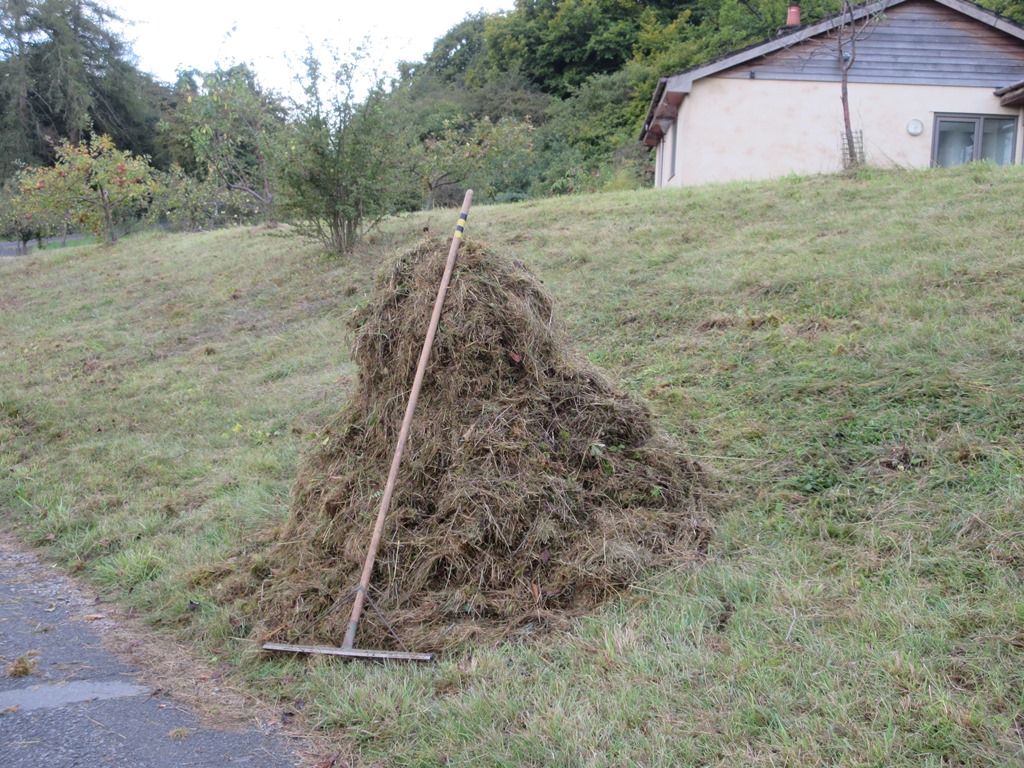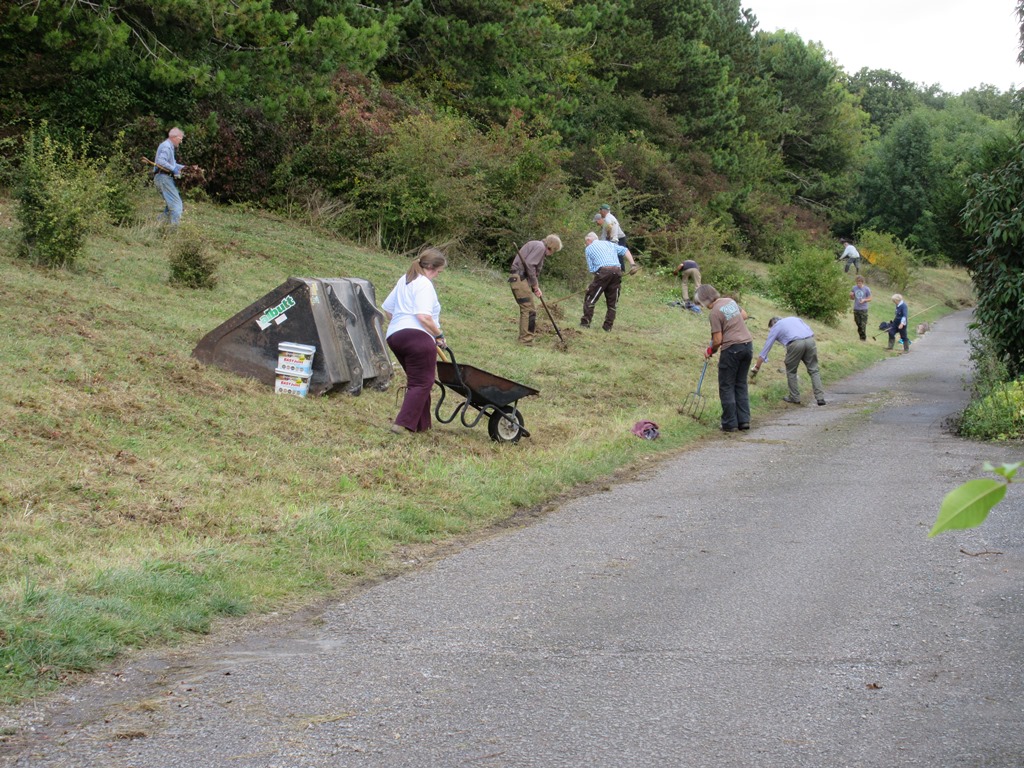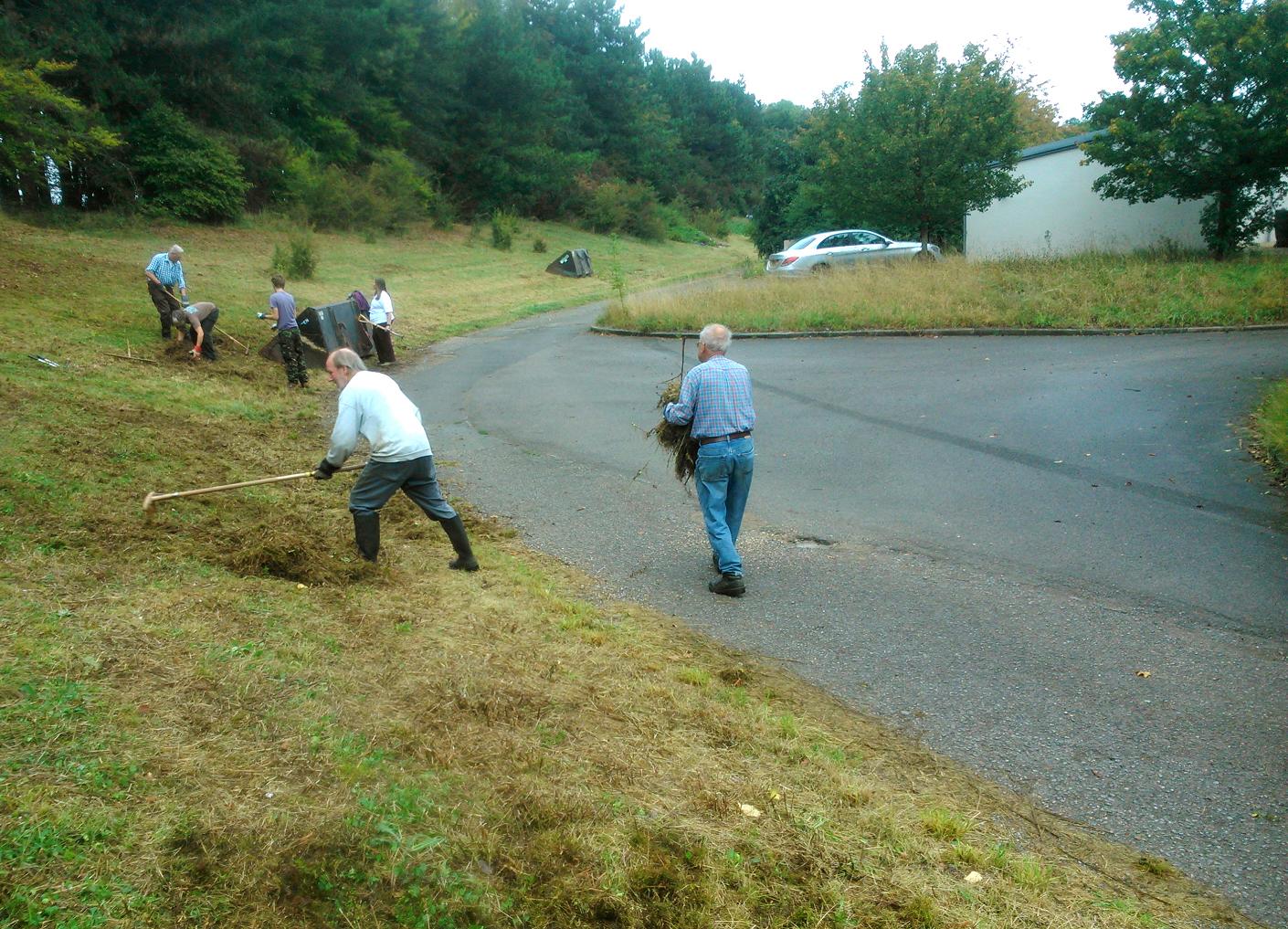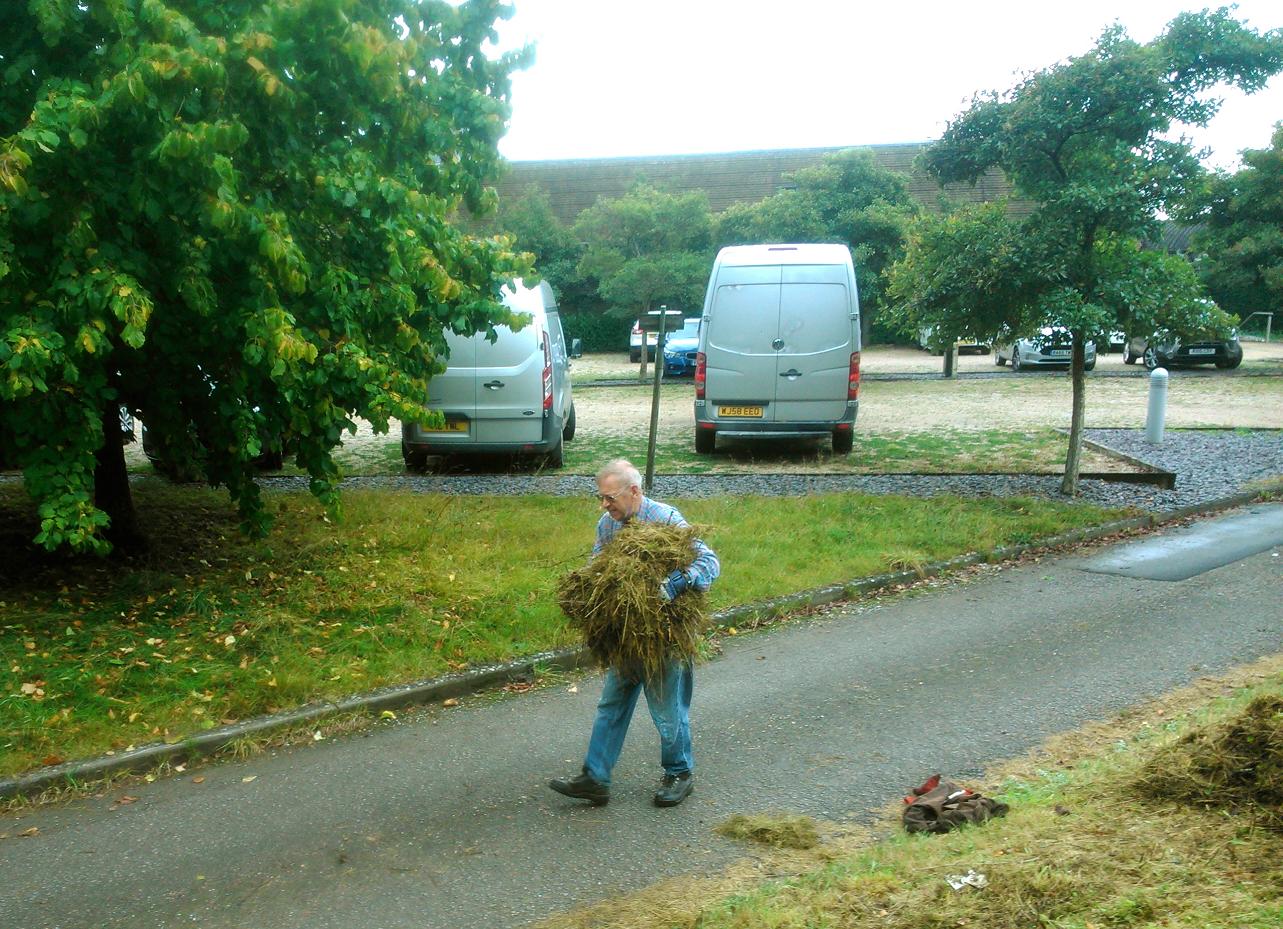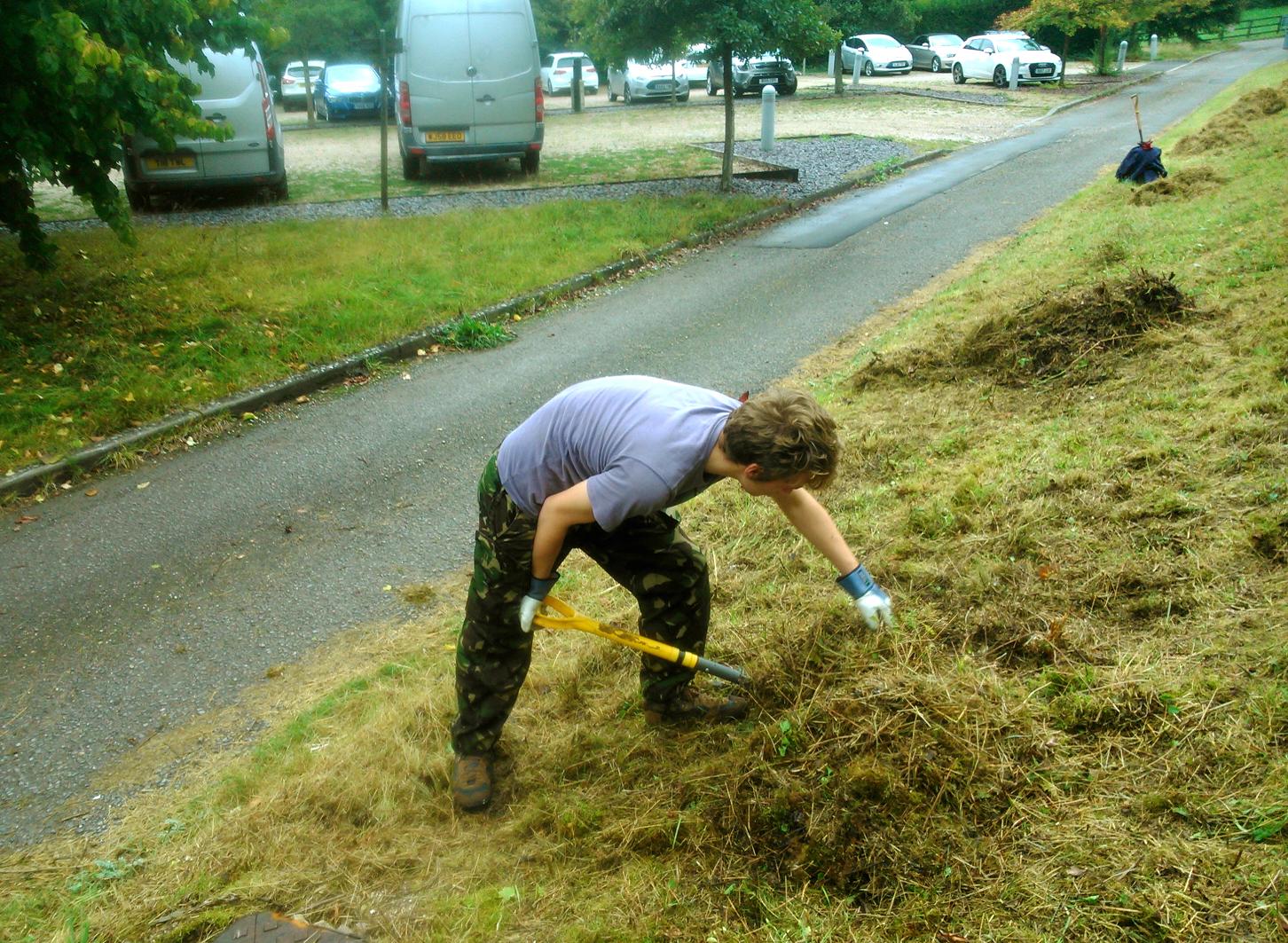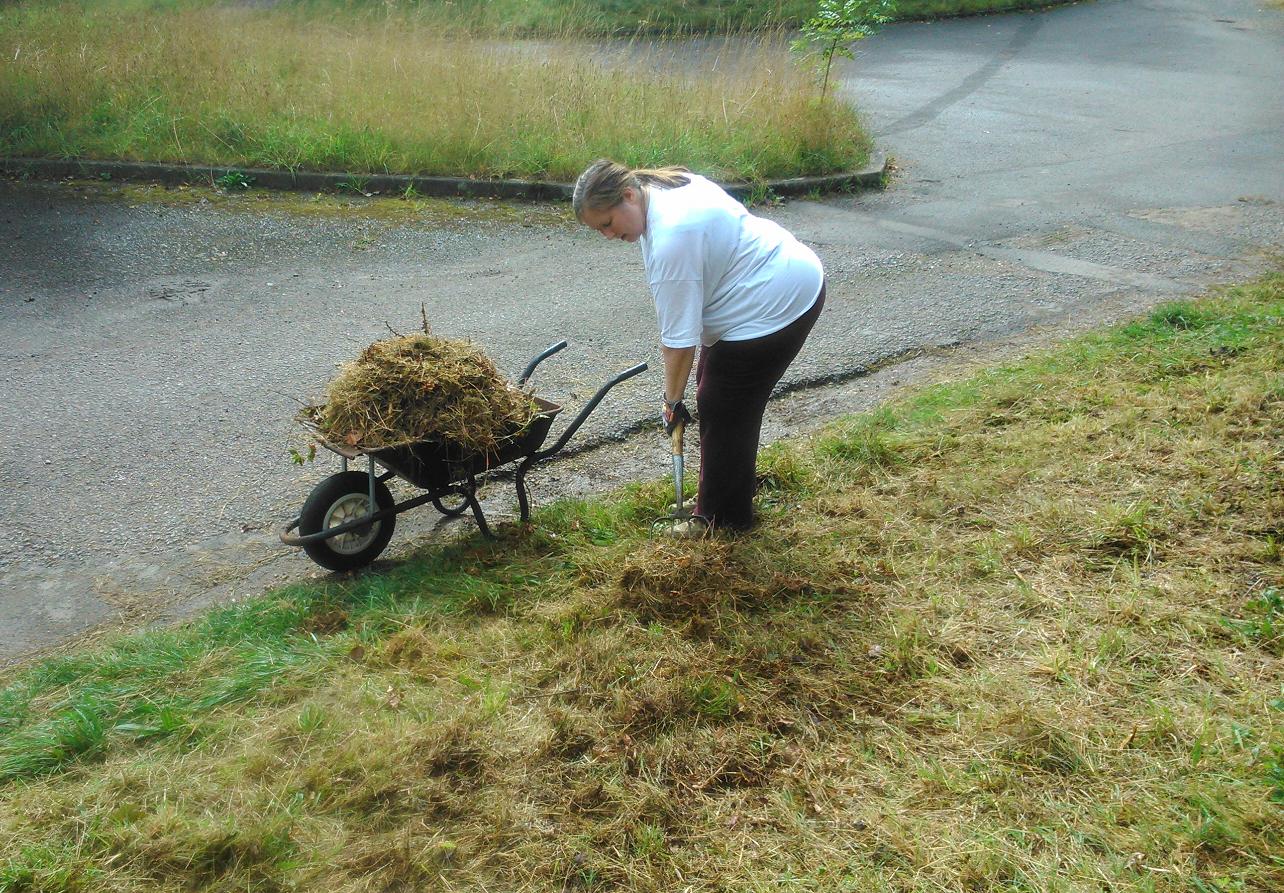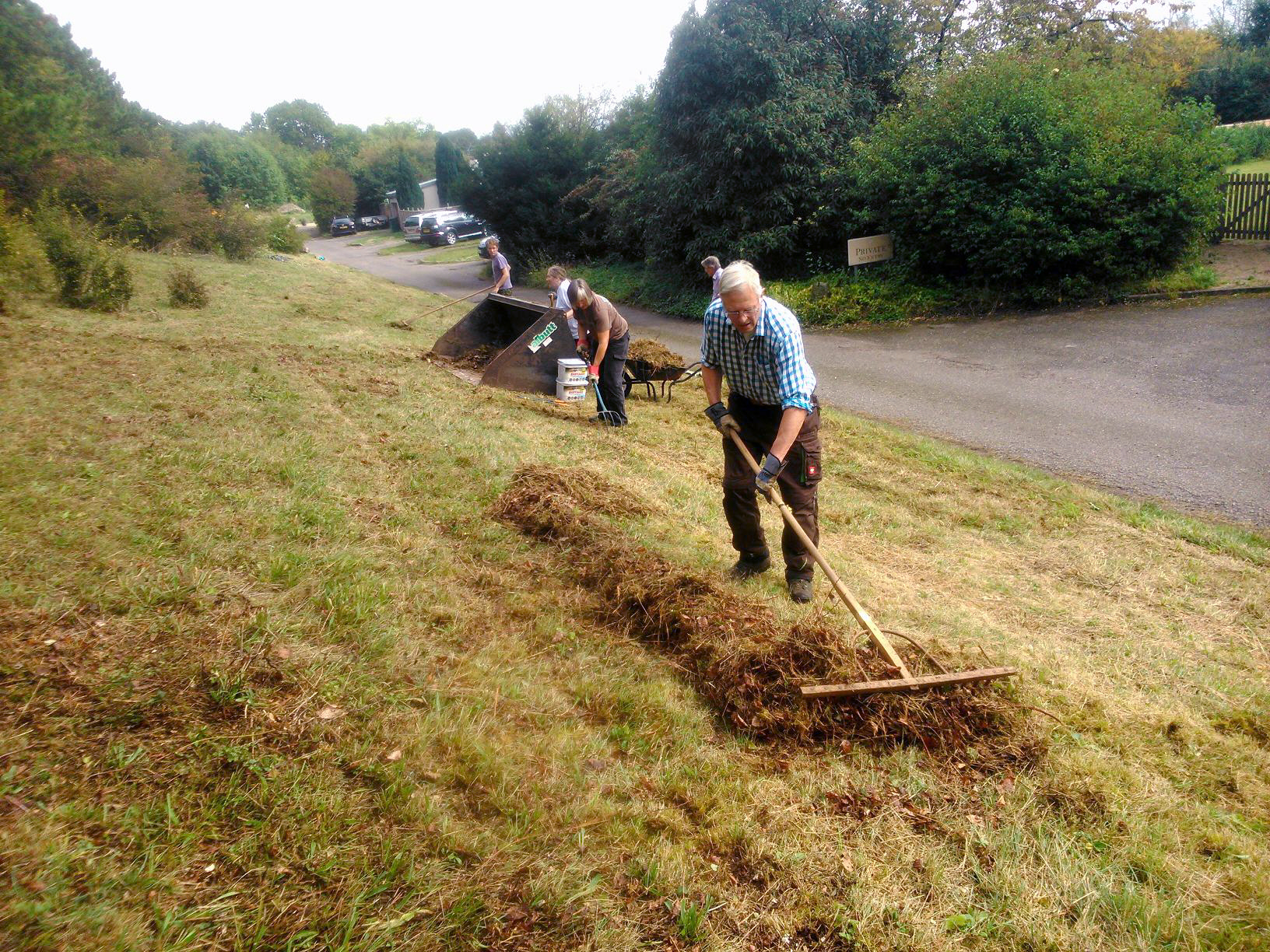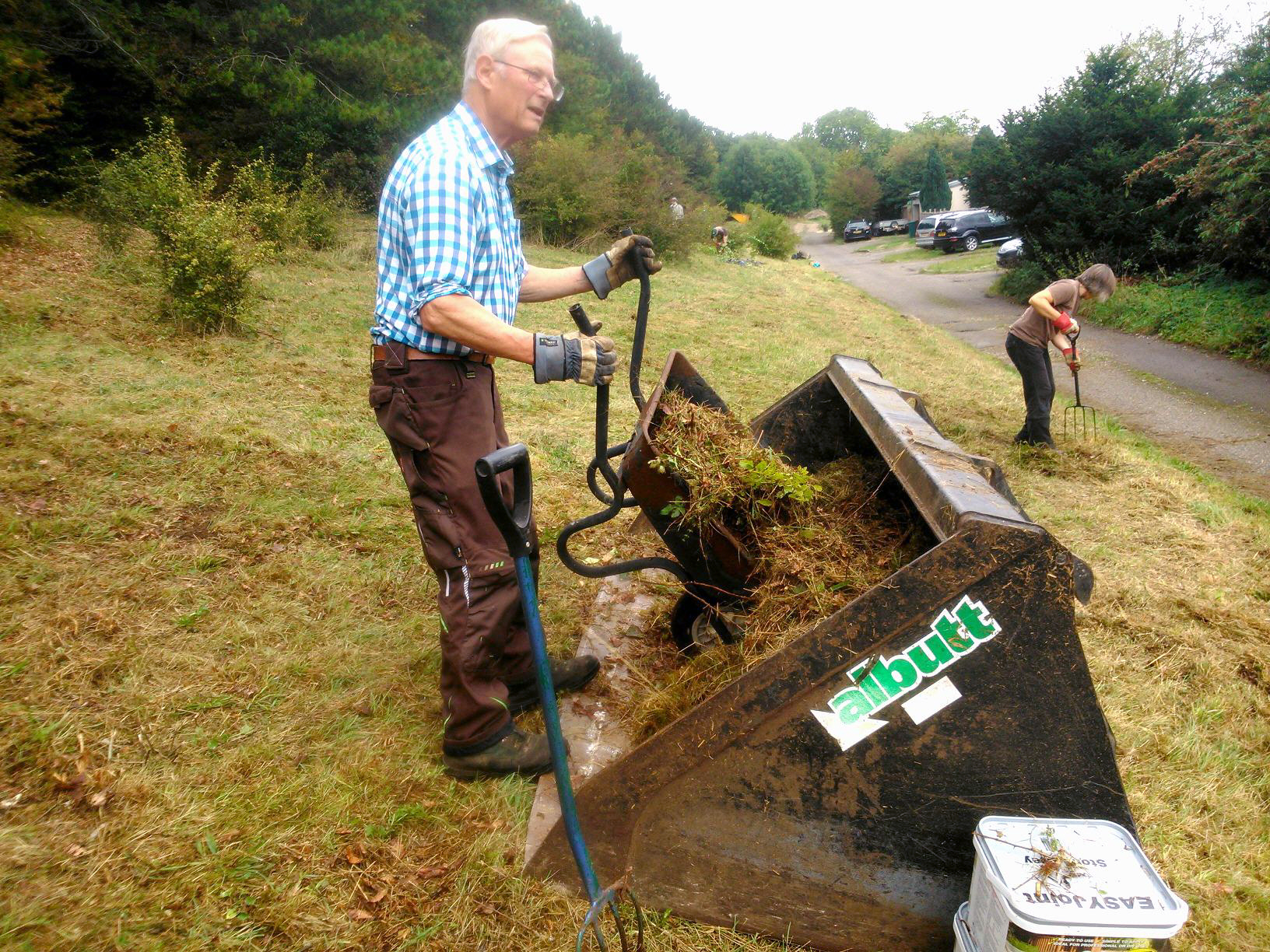 Scrub management!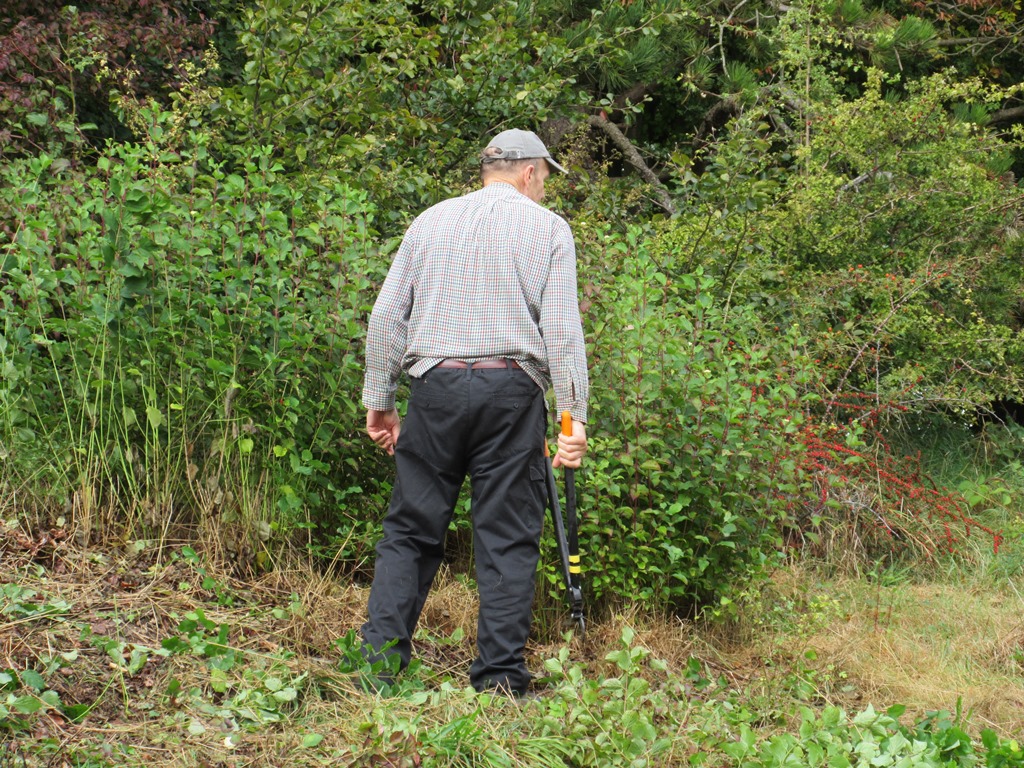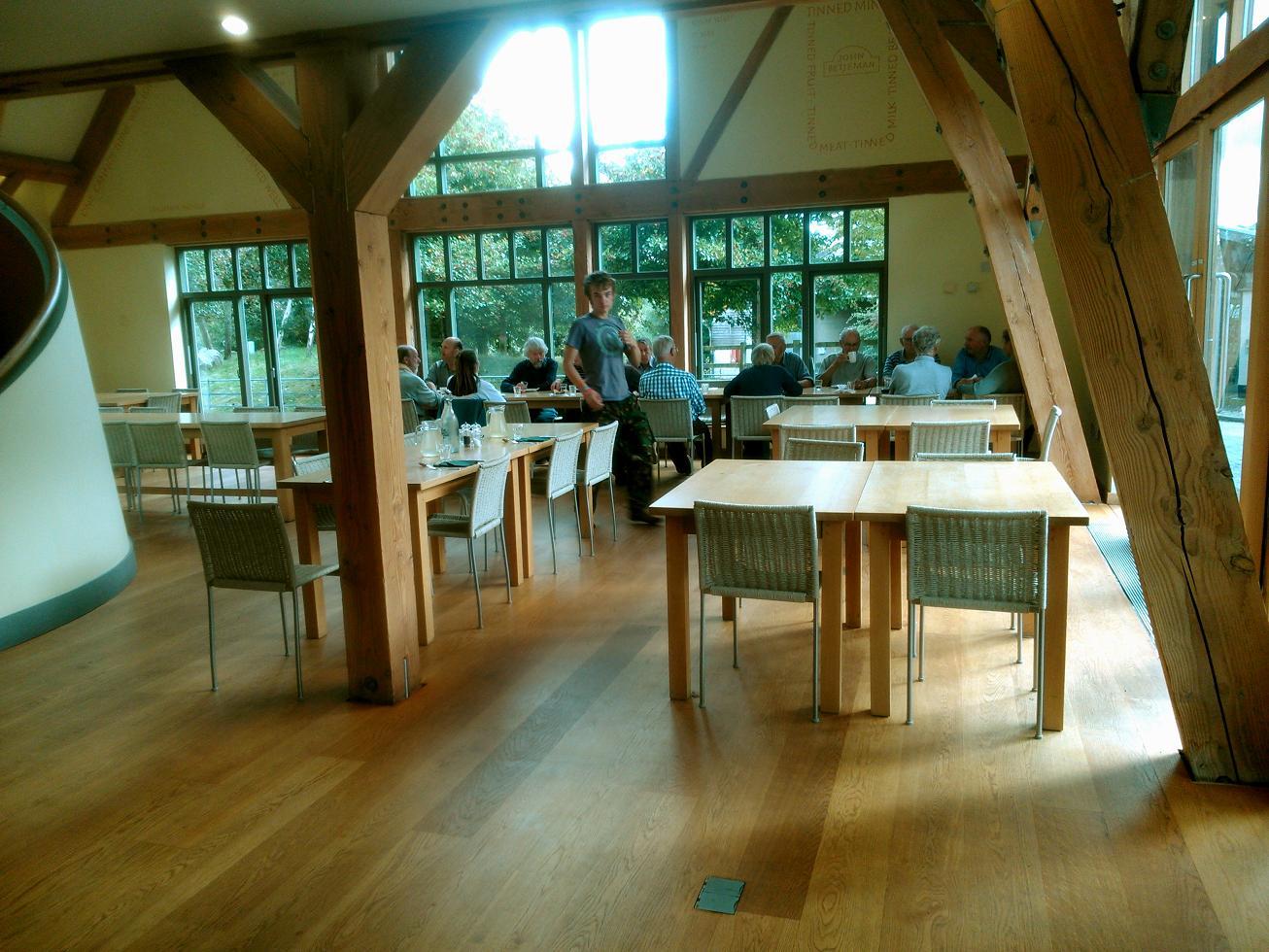 And then there was lunch!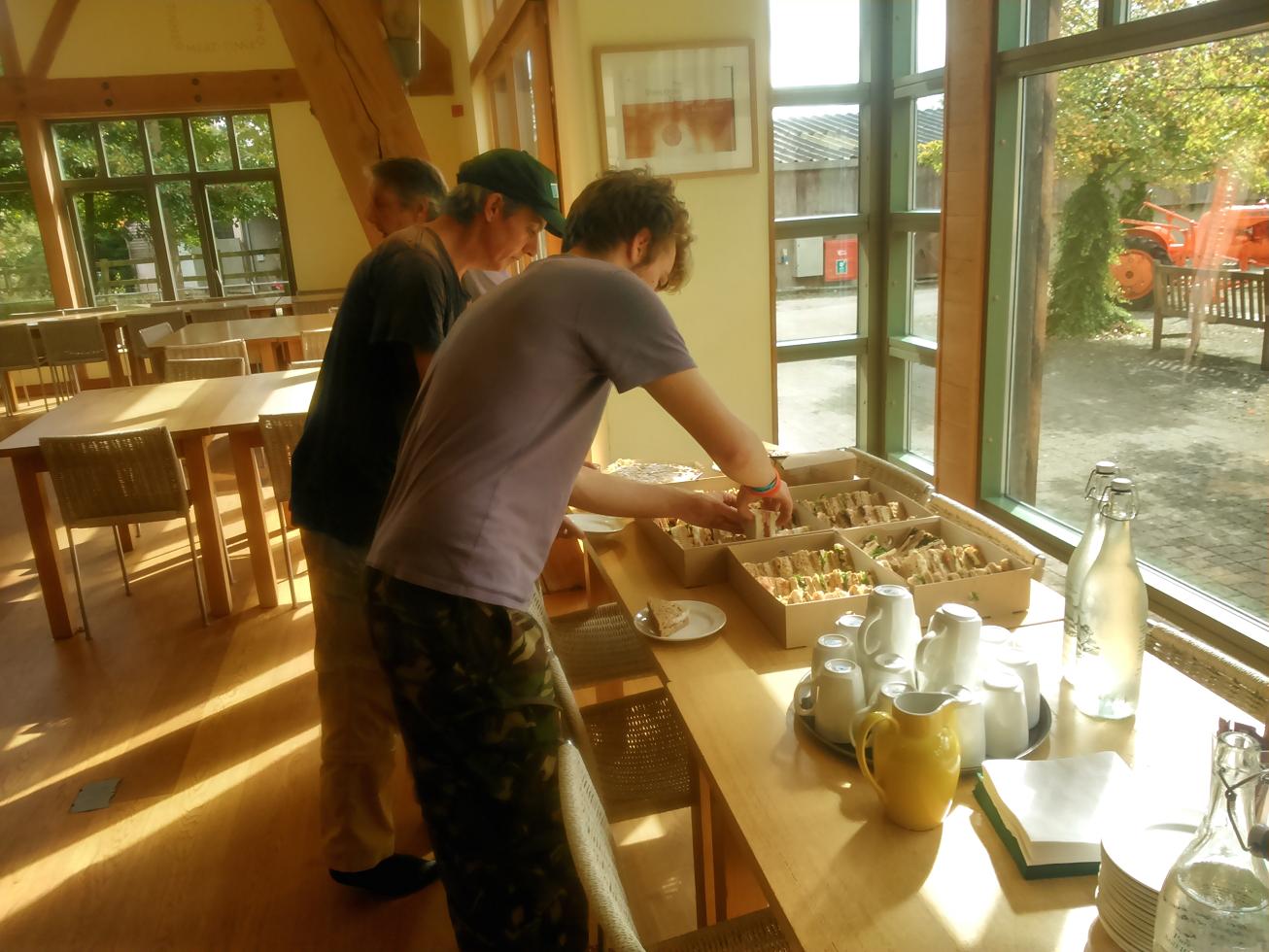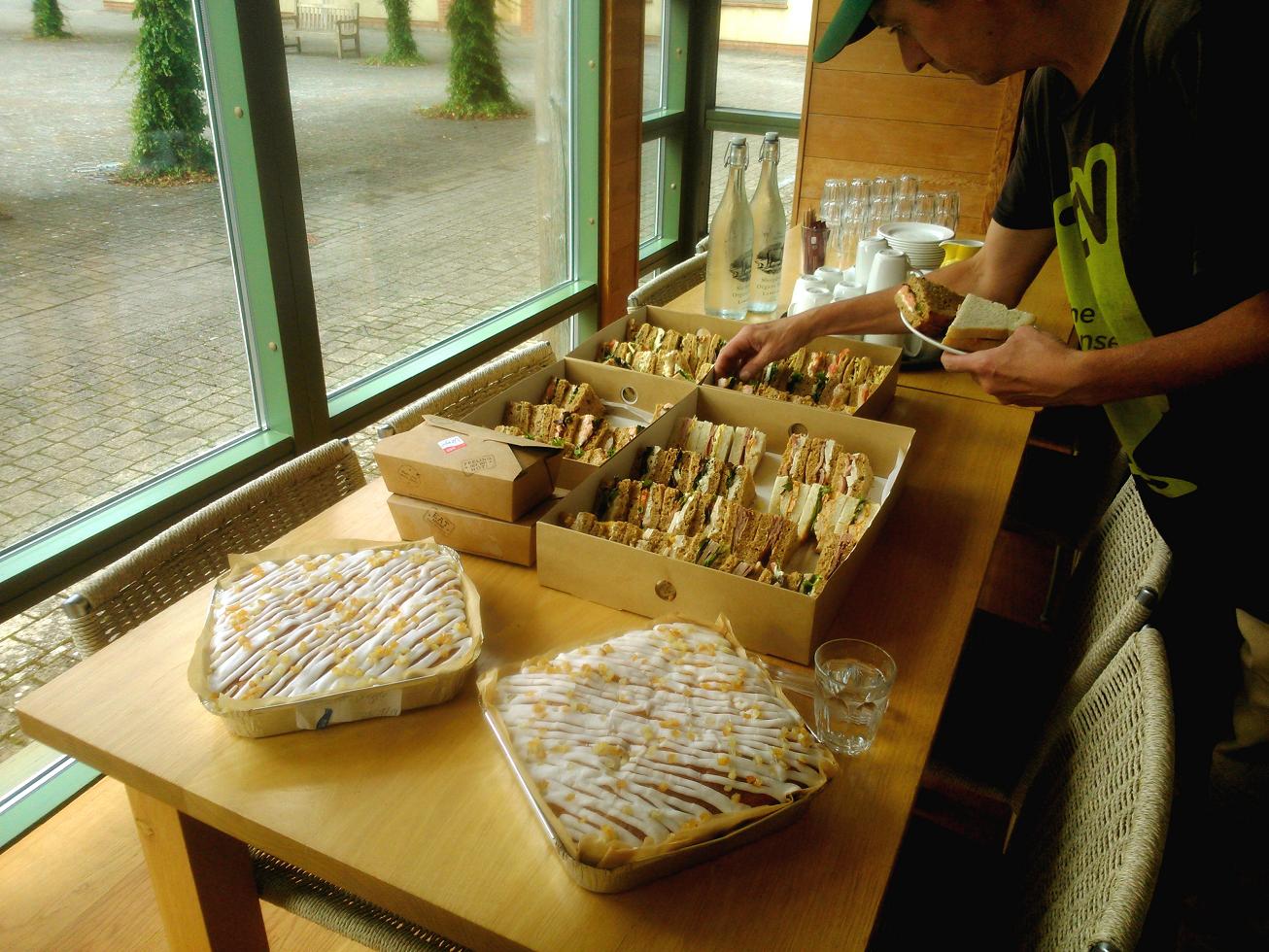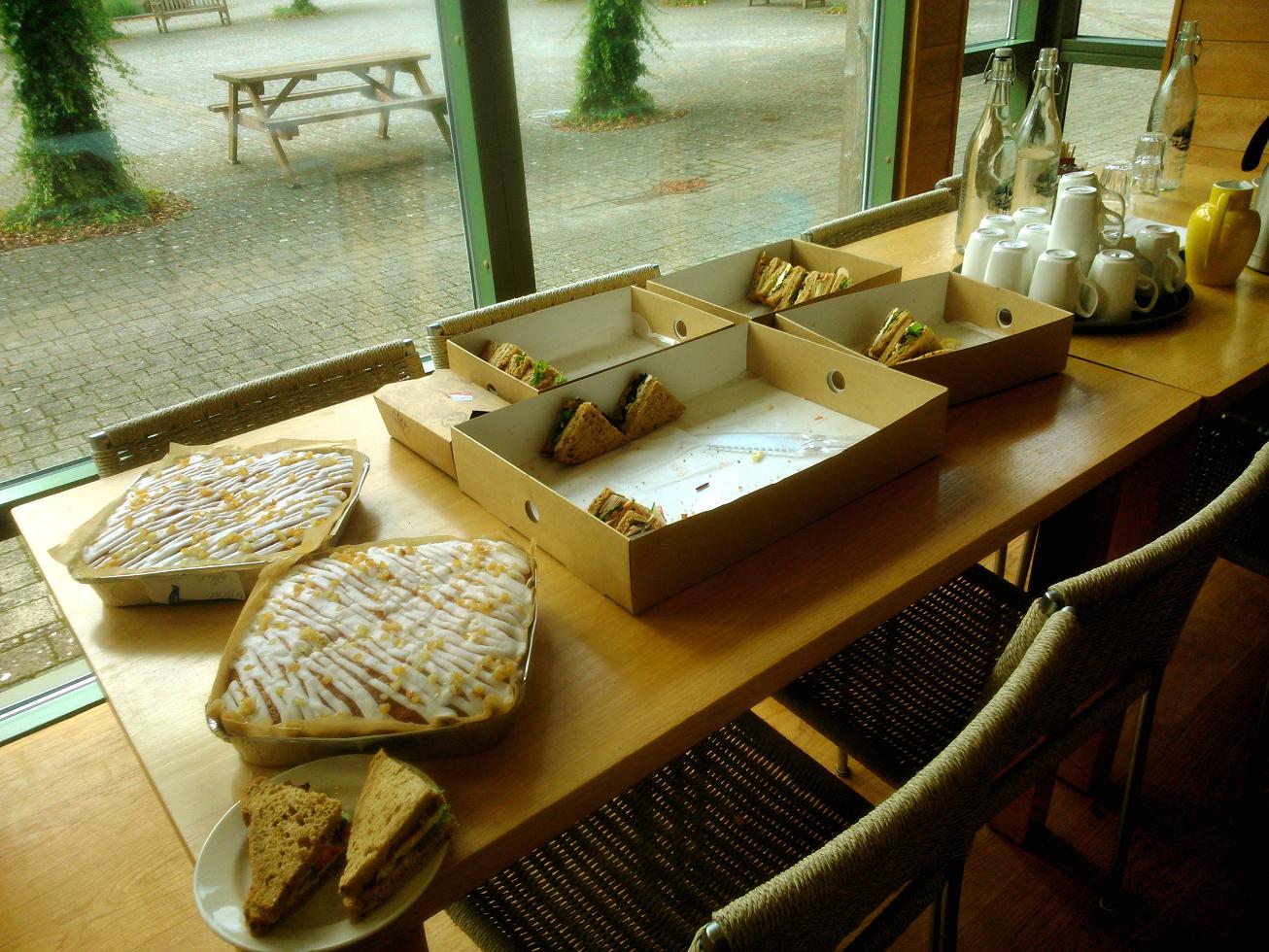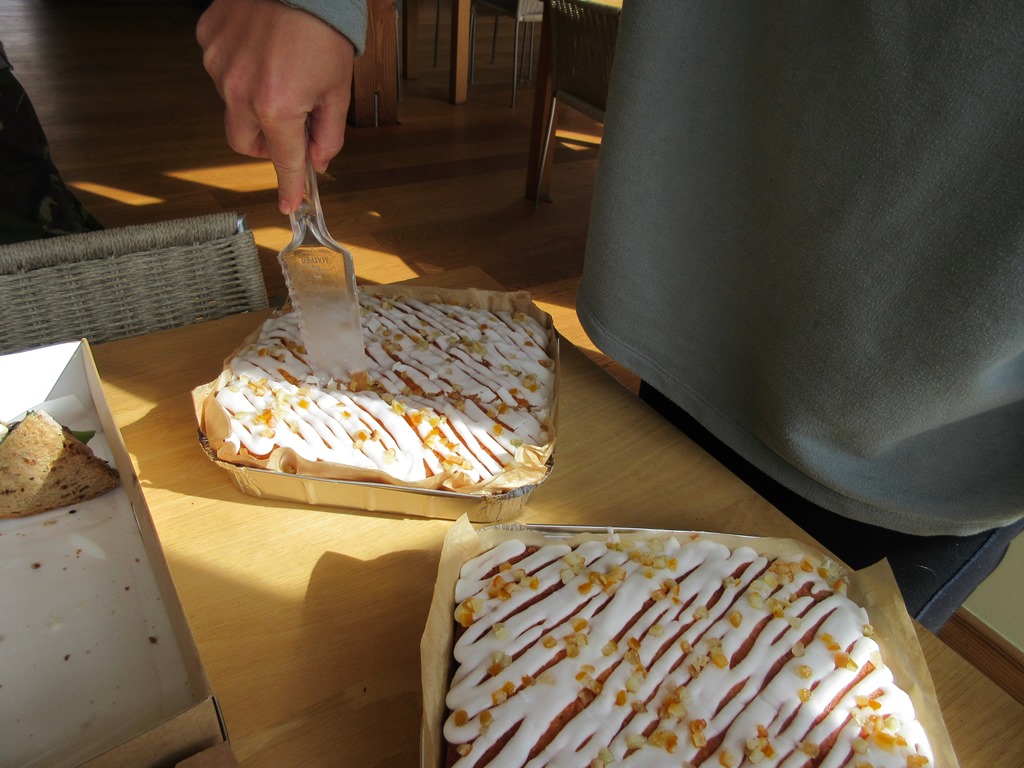 Seventeen pieces of equal size please!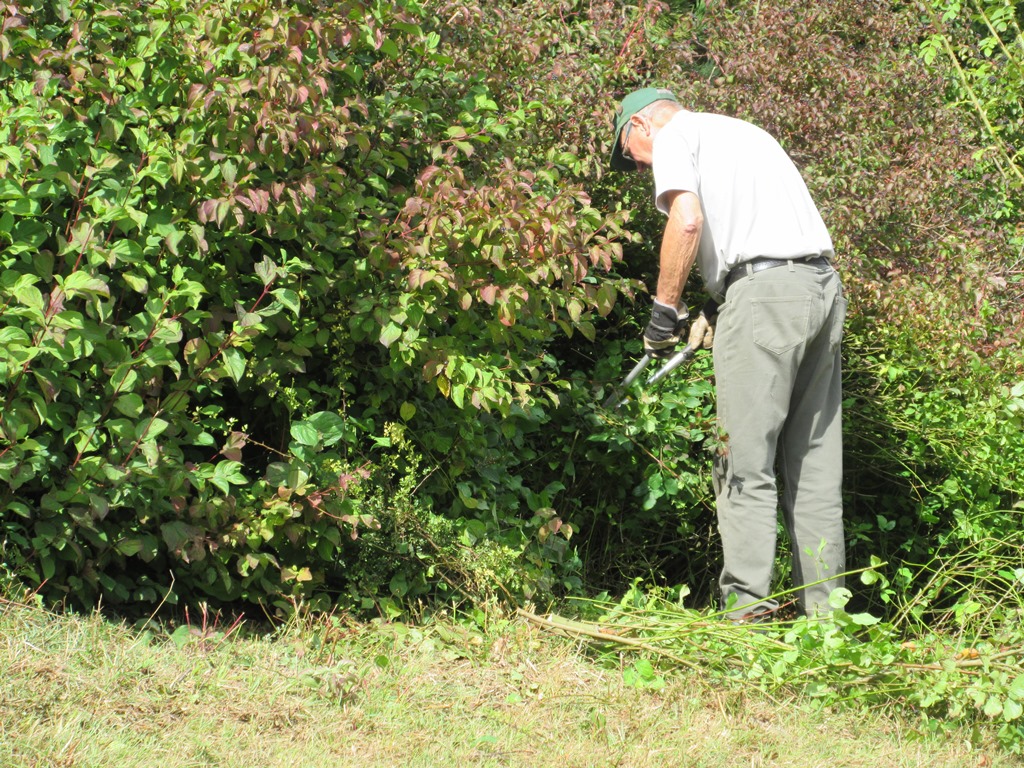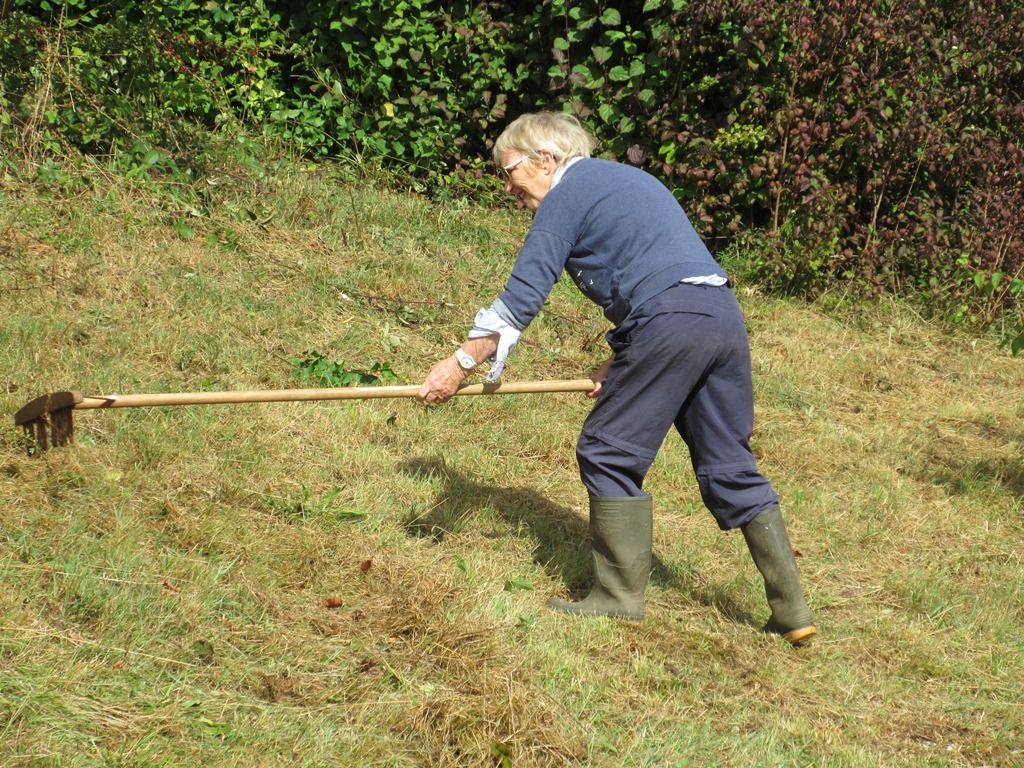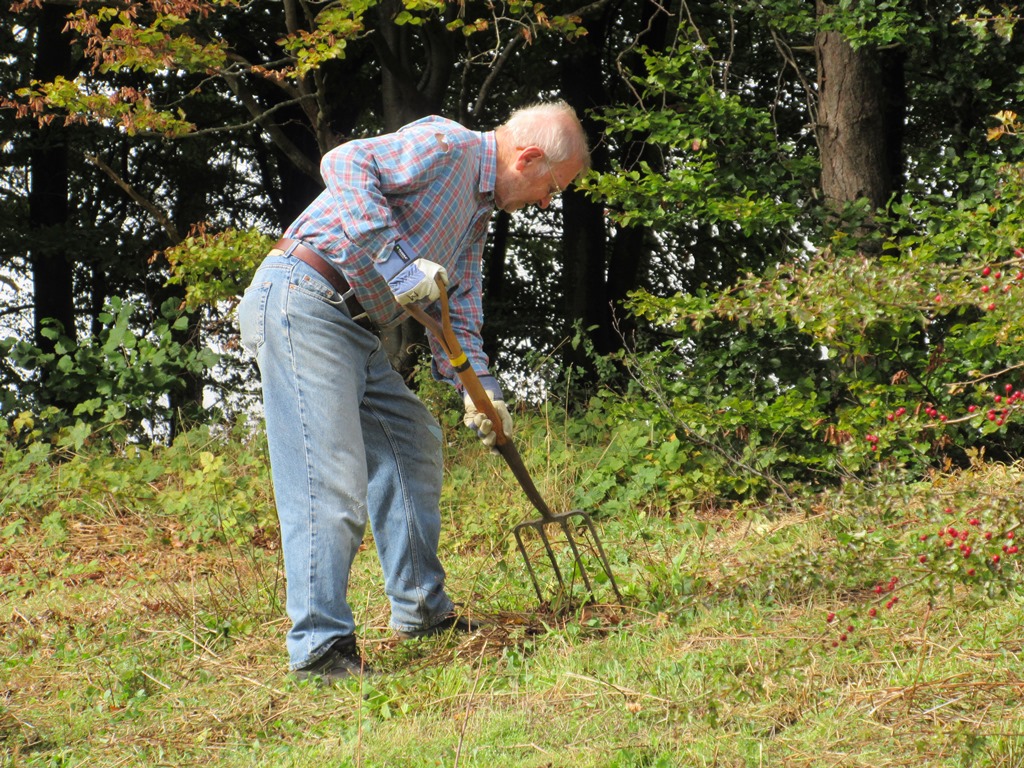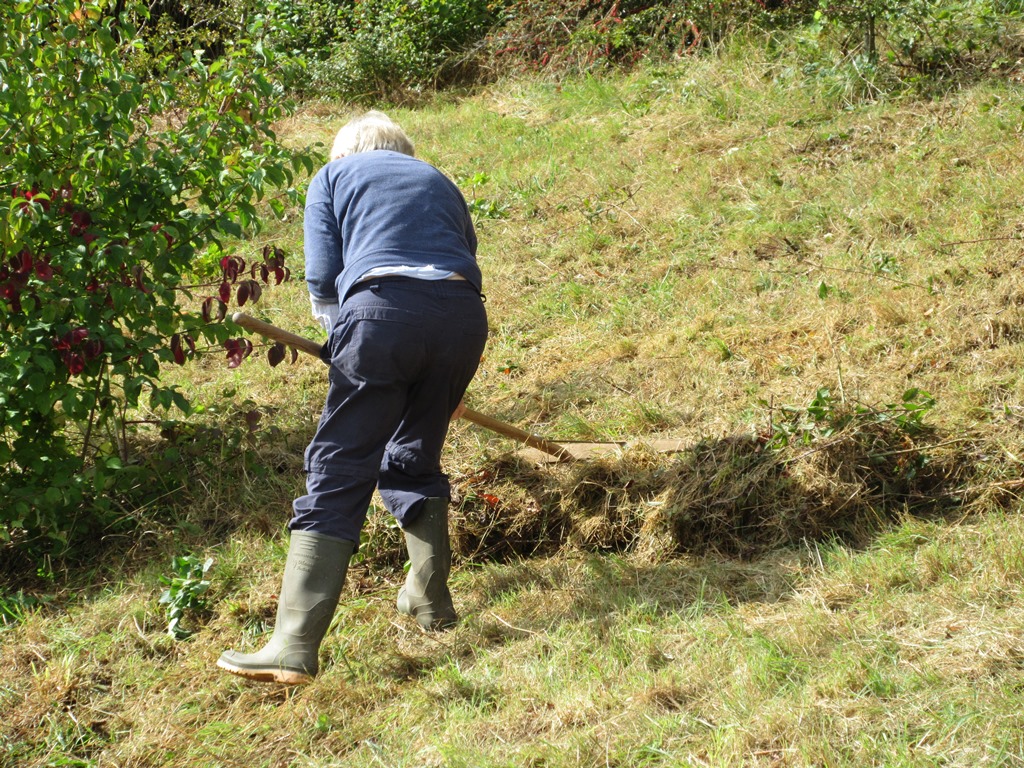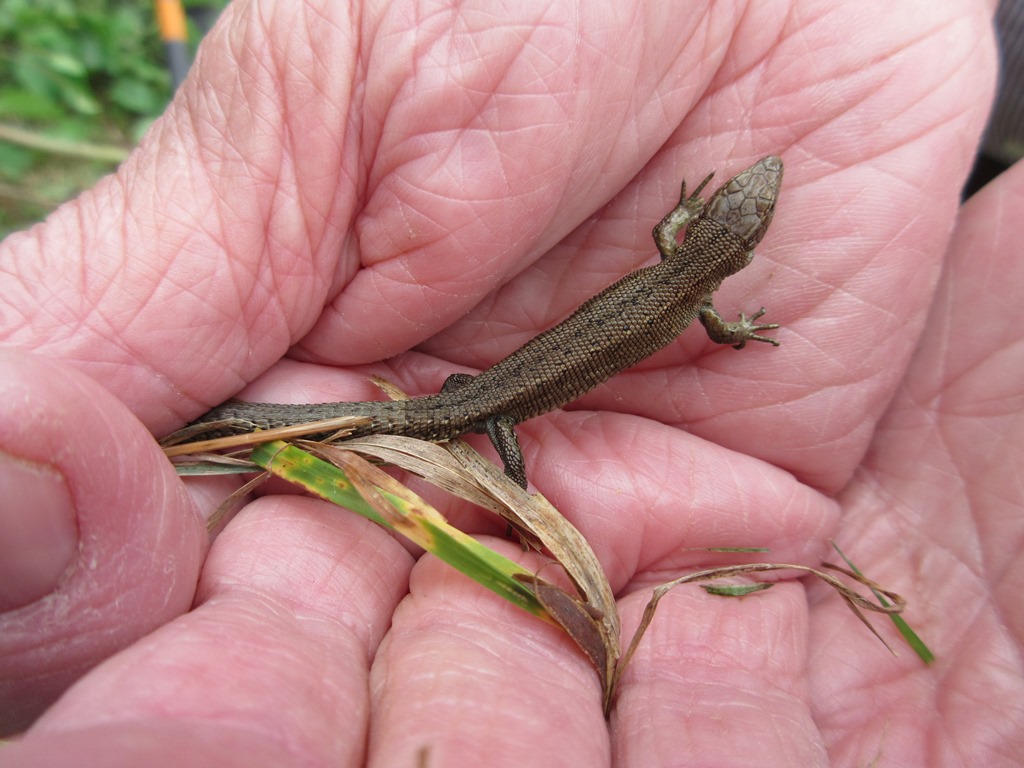 The bank not only supports butterflies but also common lizards.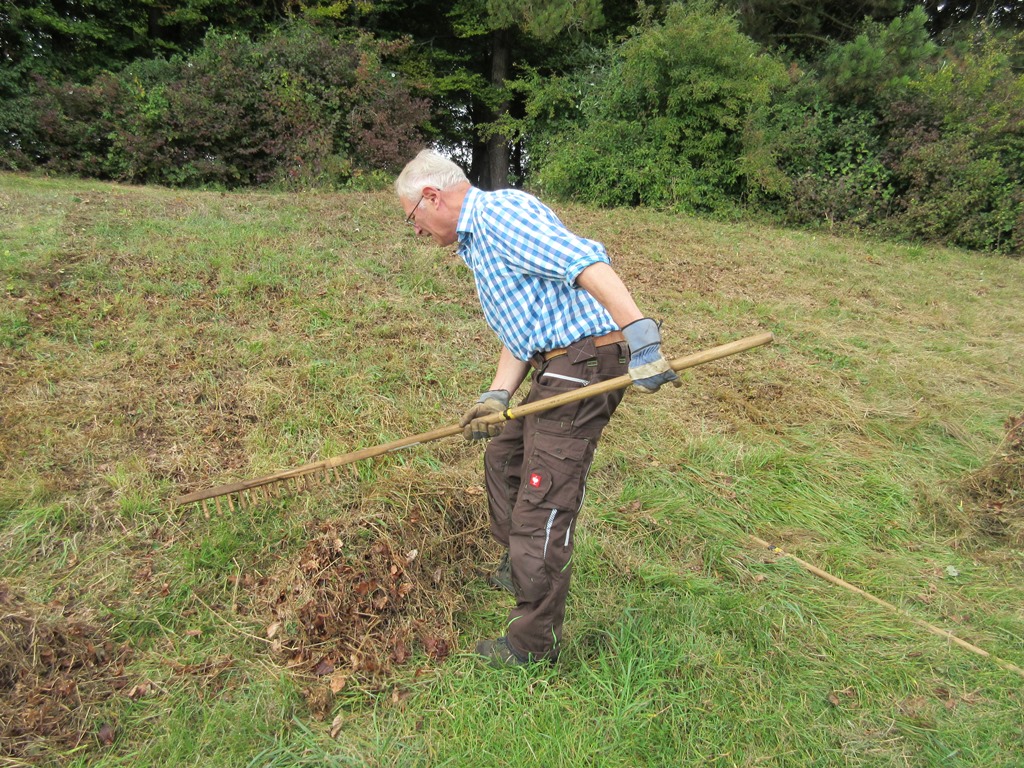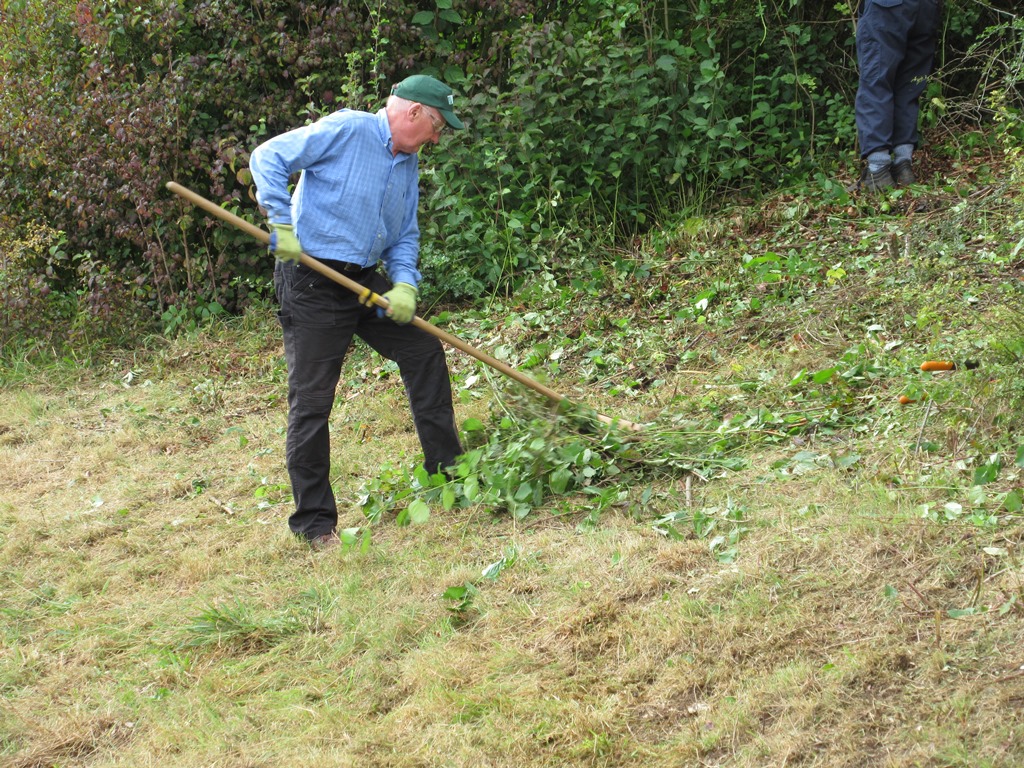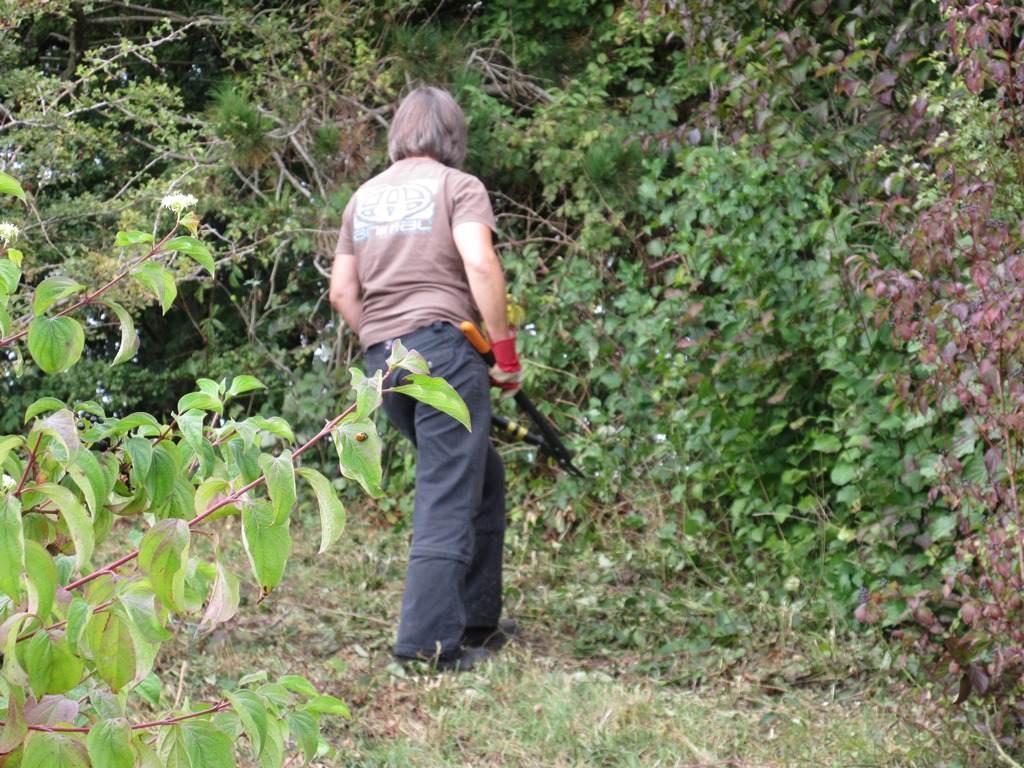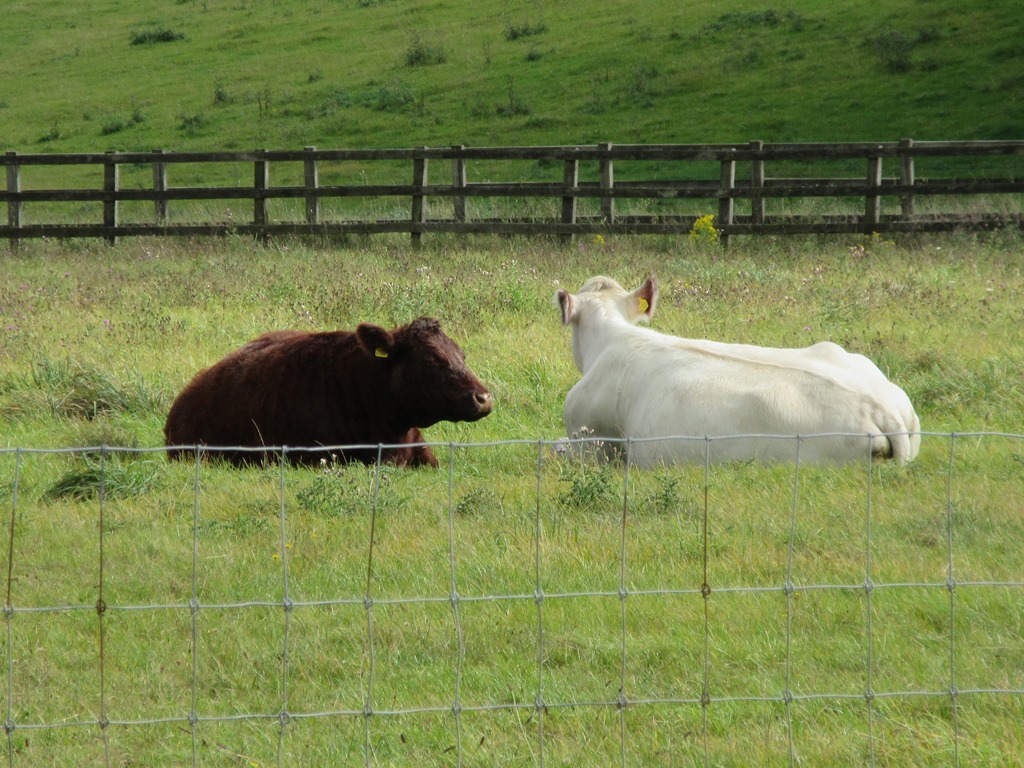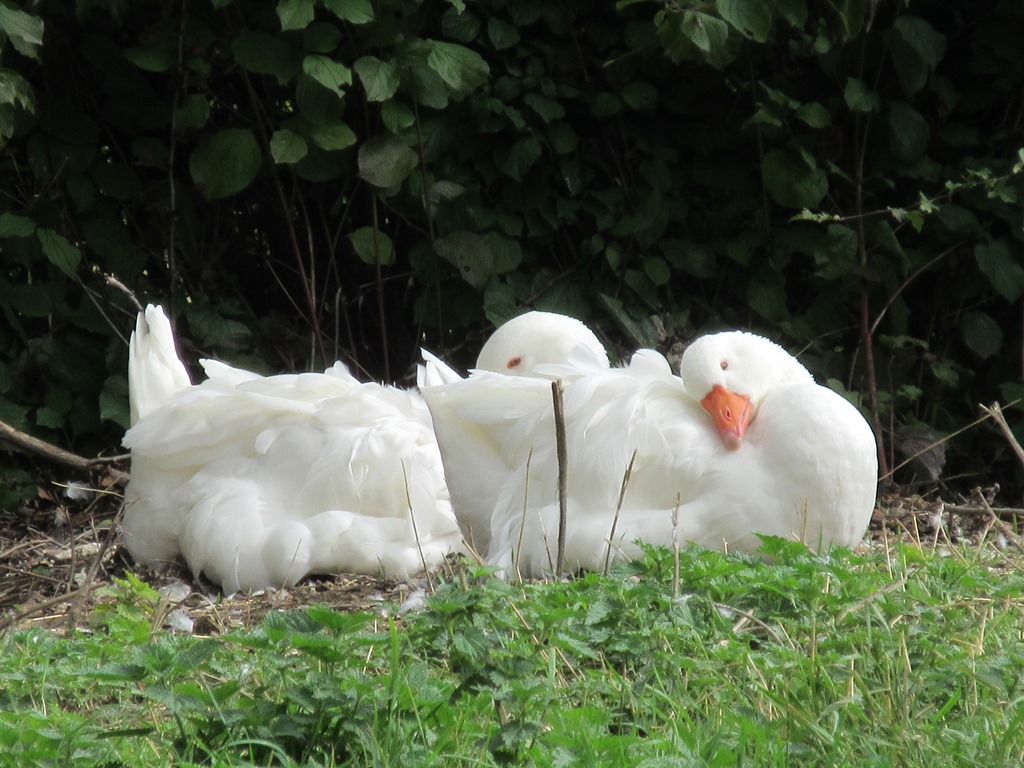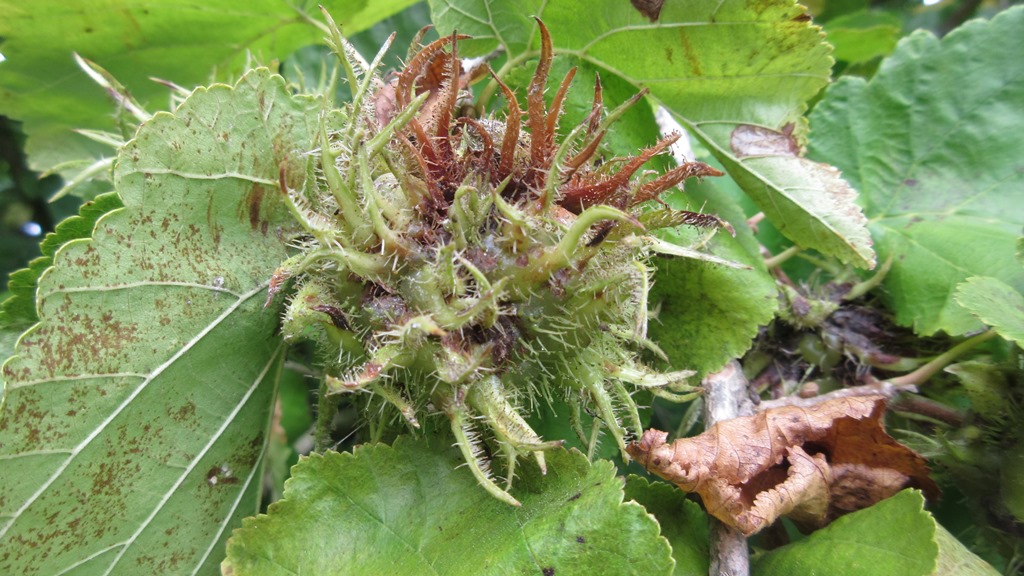 Turkey Hazel (Corylus colurna) , a cultivated species from South East Europe and South West Asia, noticed in the site's car park.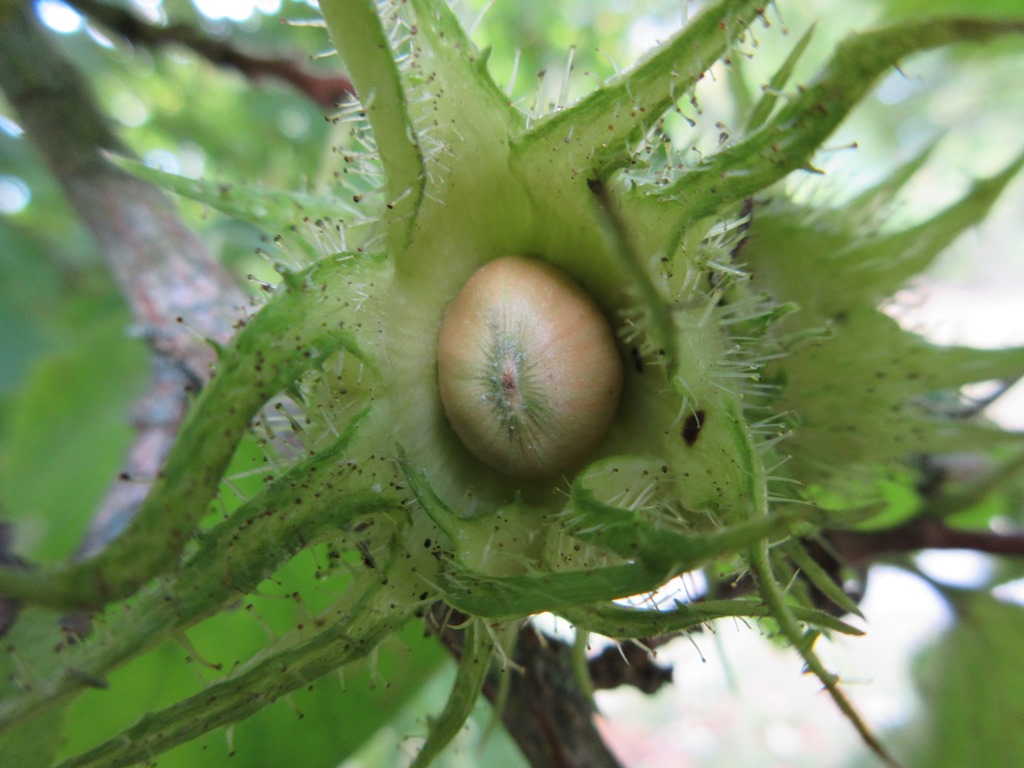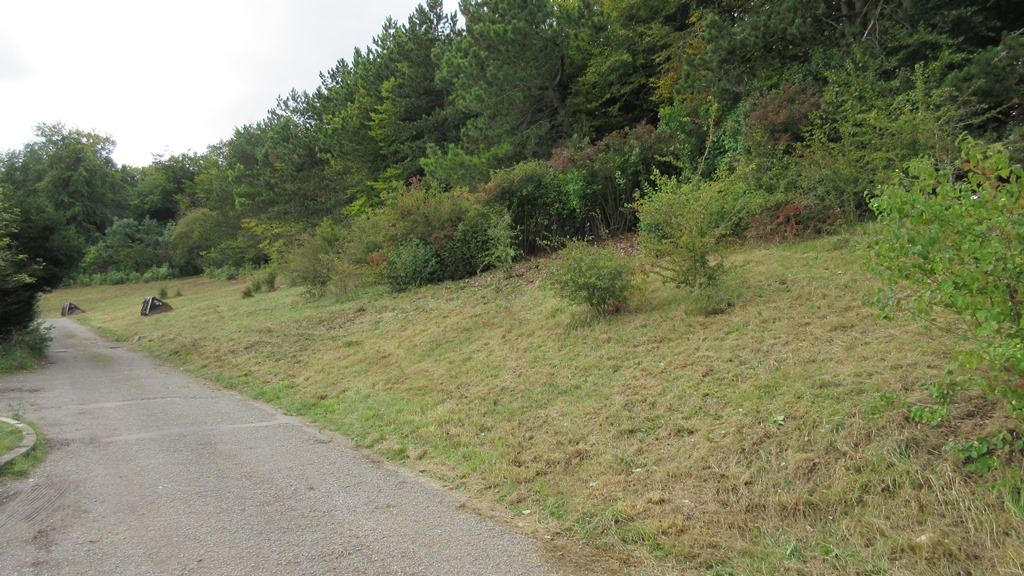 Job complete!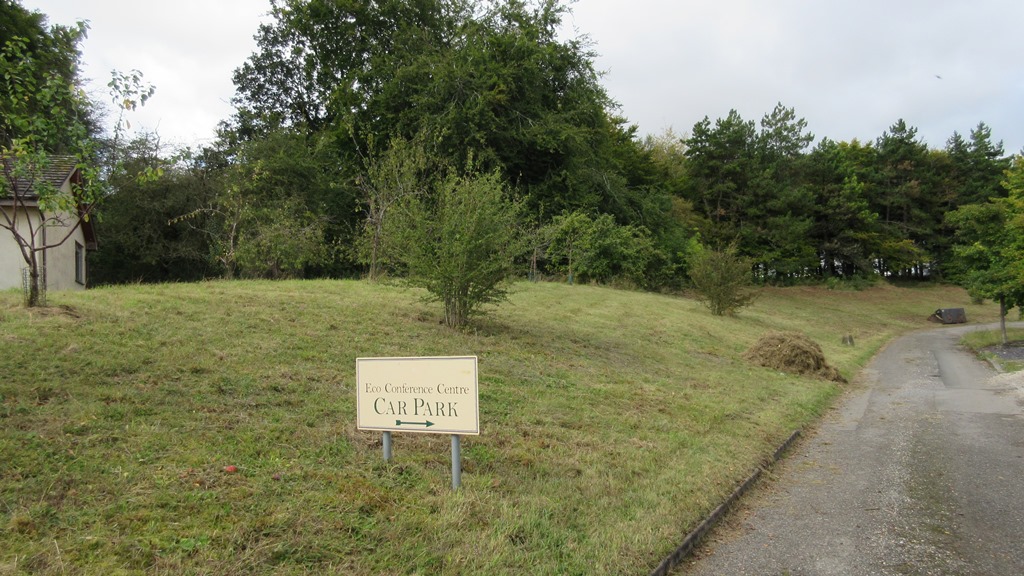 Our thanks to Sheepdrove Farm not only for providing us with the task but also for the excellent lunch.
Updated: Friday, 27th September 2019
Photographs: Alan Stevens; David Hume