CROW (Conserve Reading on Wednesdays)
Summer 2010
Thames Path, Scours Lane, Tilehurst ~ Path clearance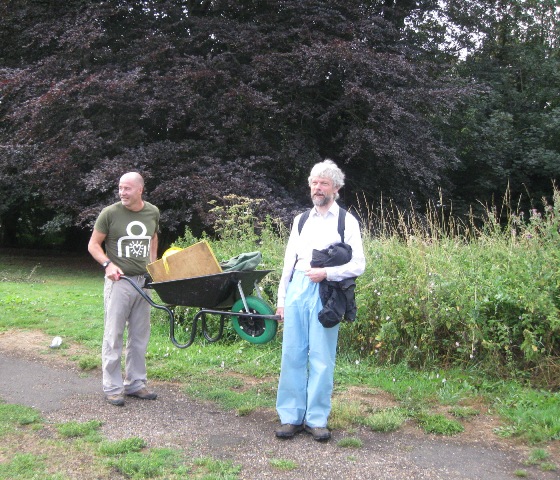 During the summer of 2010 both BTCV and CROW had tasks on the banks of the River Thames between Scours Lane and the Roebuck Inn, cutting back overhanging branches from the footpath and opening views on to the river.
Both groups used Scours Lane as their meeting point and base but as the work progressed this meant that there was further to carry tools and drinks. BTCV enjoyed the advantage of having a wheelbarrow - at least it was an advantage until wheel and barrow parted company.
It has to be said that CROW did make use of the Tesco's shopping trolley which they retrieved from the river (unfortunately no photo available). We hope Tesco's recovered the aforementioned trolley from where we parked it in Scours Lane, the local store was advised.
We hope to continue this task in 2011.