CROW (Conserve Reading on Wednesdays)
Wednesday, 14th March 2018
Waterloo Meadows ~ Hedgelaying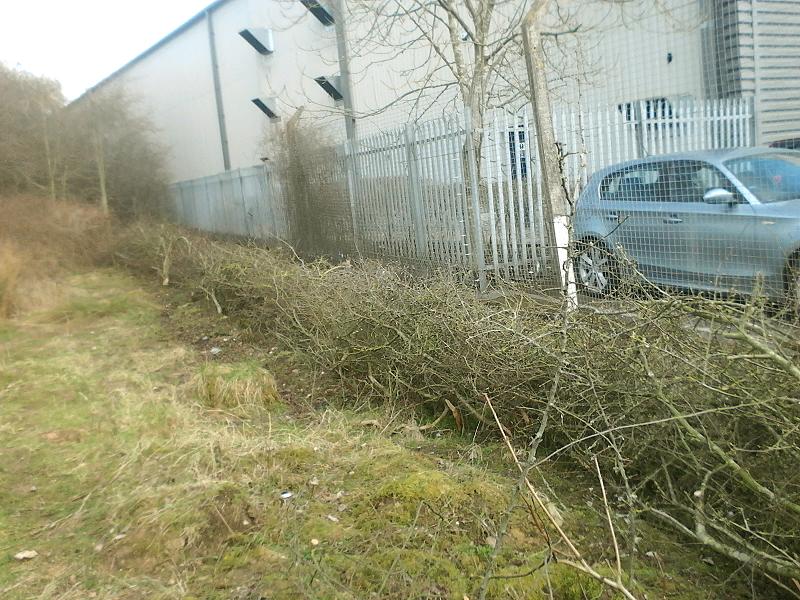 A return visit to Waterloo Meadows to resume laying the hedge on which work had started work in January.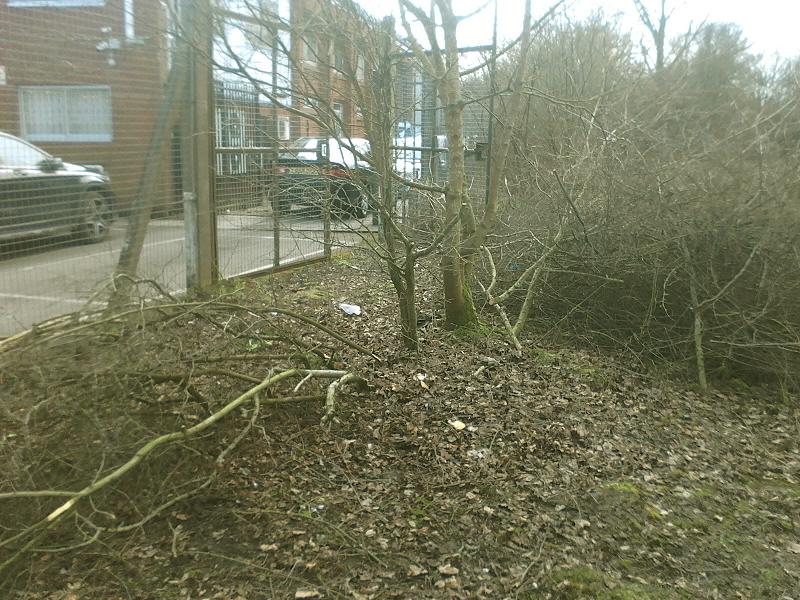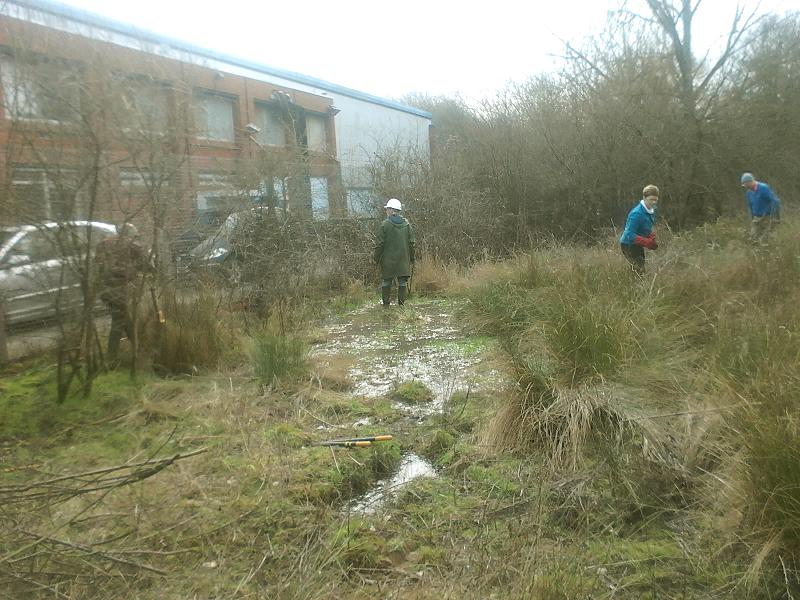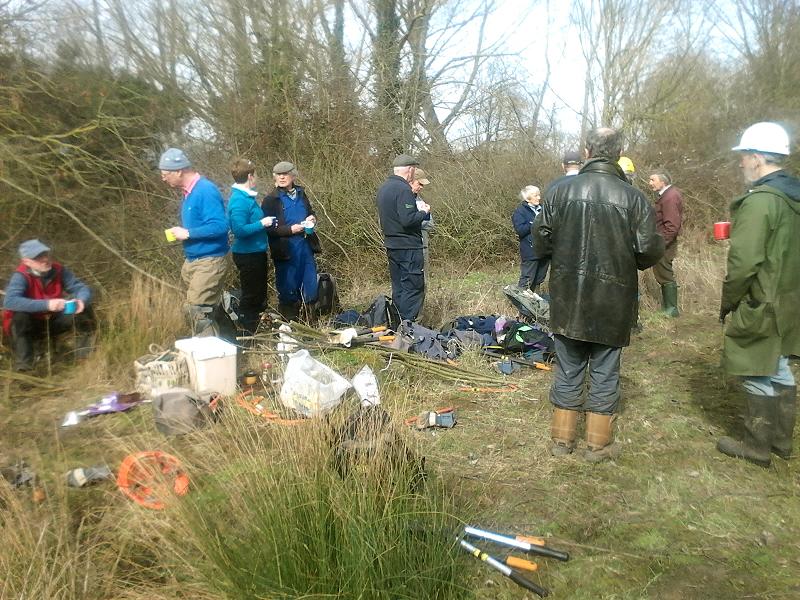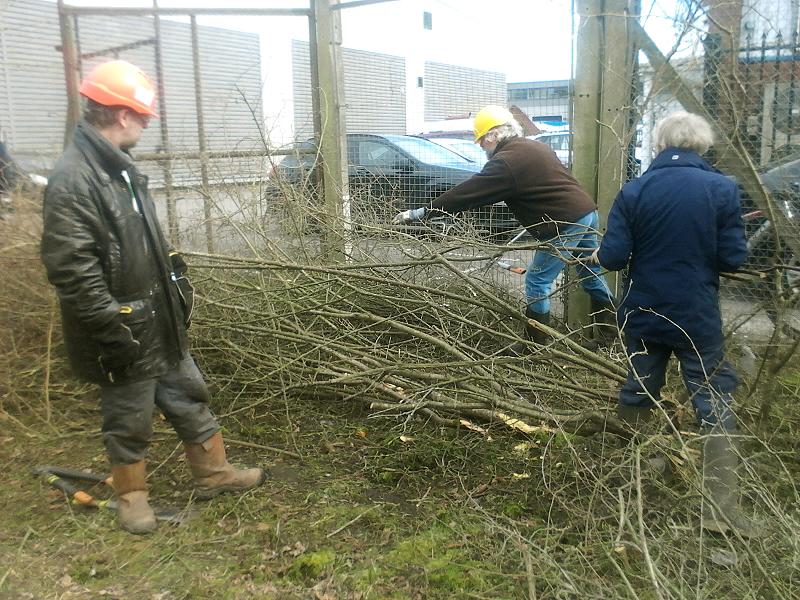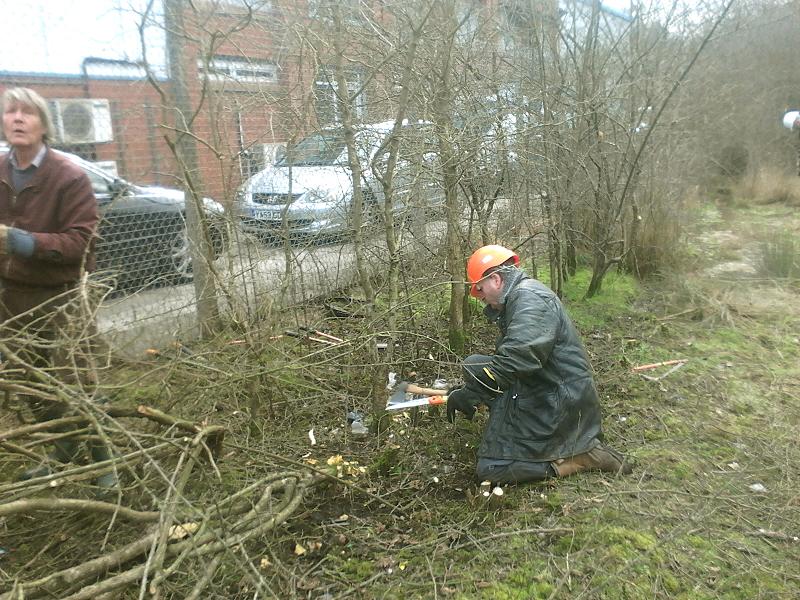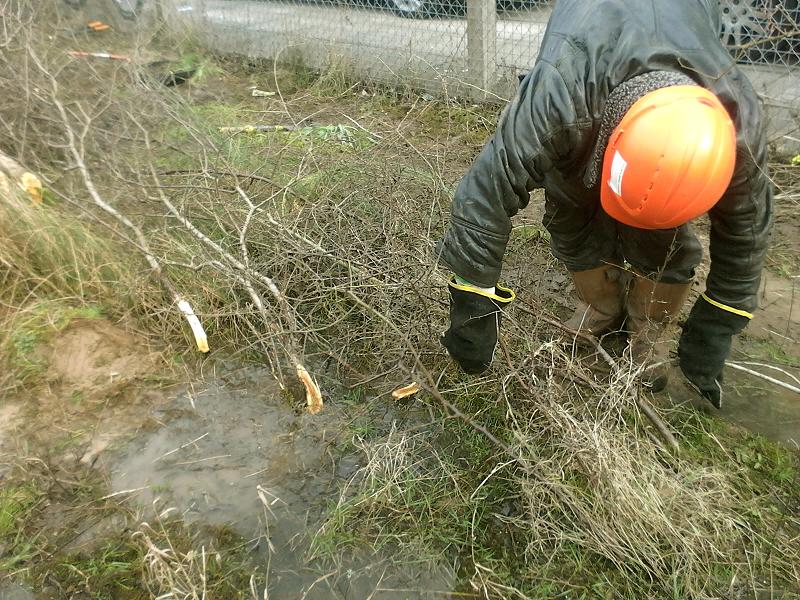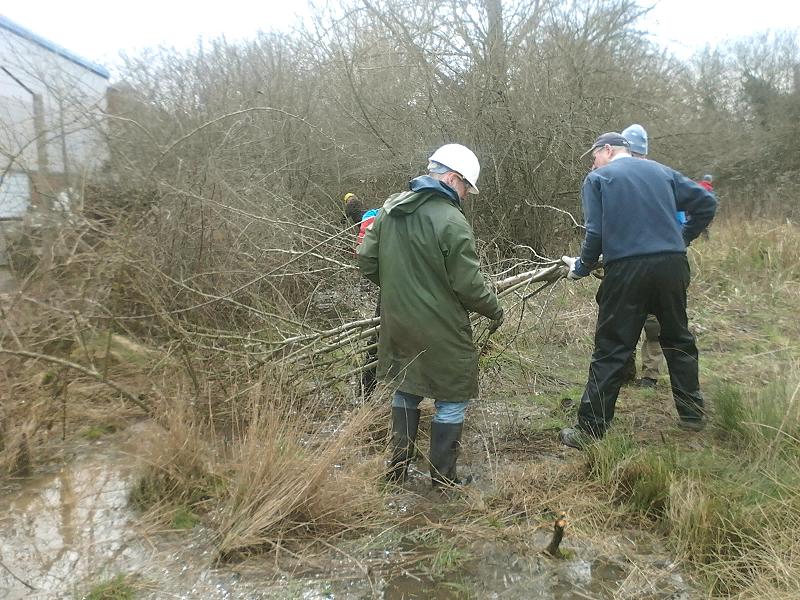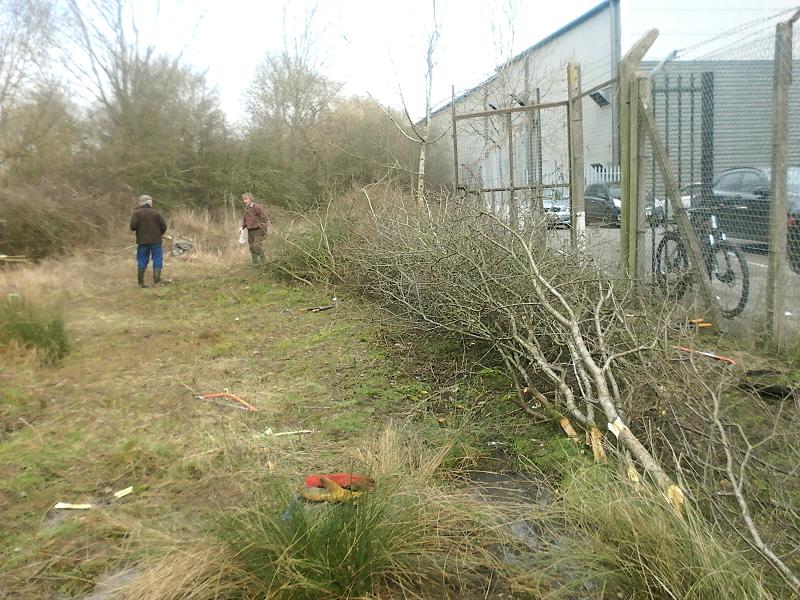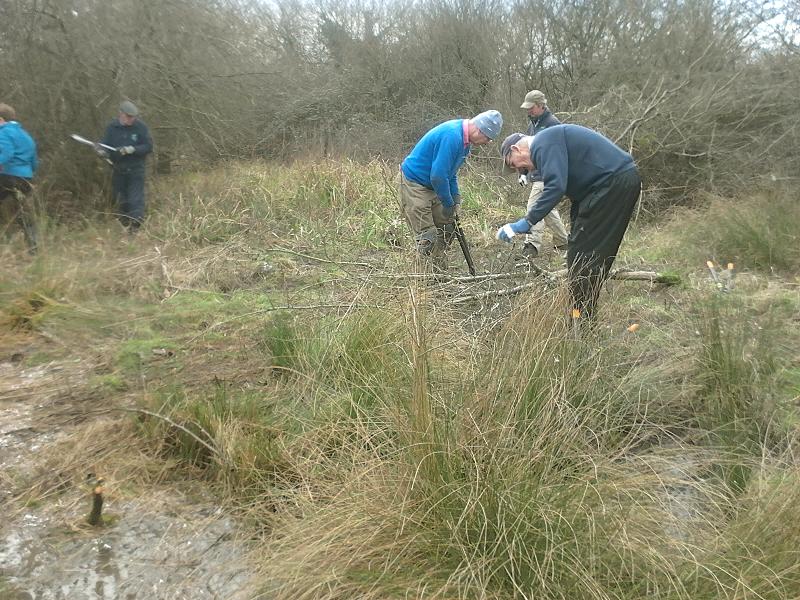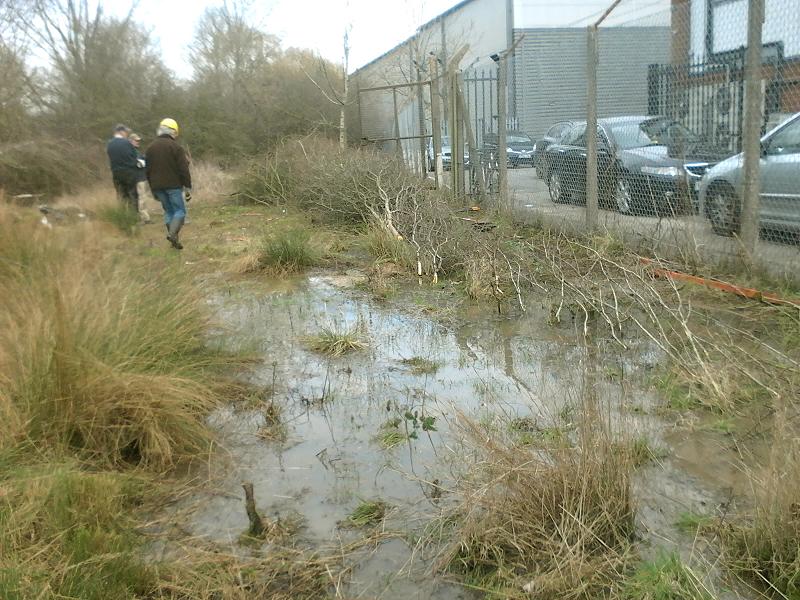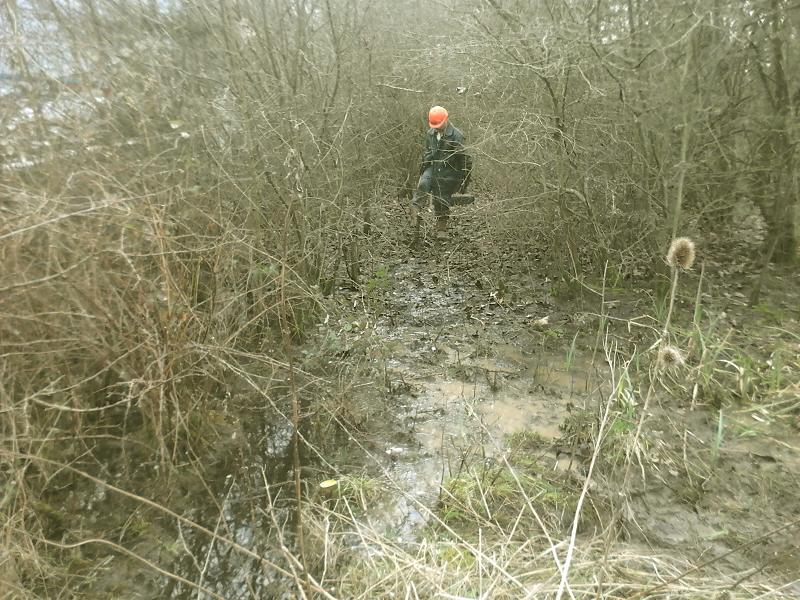 As work progressed along the line of the hedge conditions became increasingly wet so much so that at lunchtime it was decided to call it a day. However before leaving we stopped at the site's coppice plot for a short session gathering hedgelaying materials.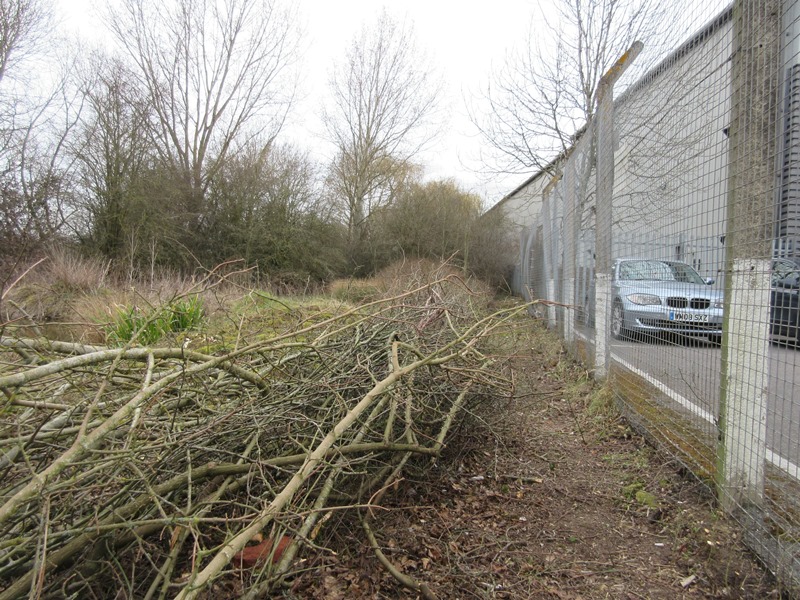 Created: Thursday, 15th March 2018
Photographs: Alan Stevens; David Hume