CROW (Conserve Reading on Wednesdays)
Wednesday, 24th October 2007
Caversham Court ~ Hedgelaying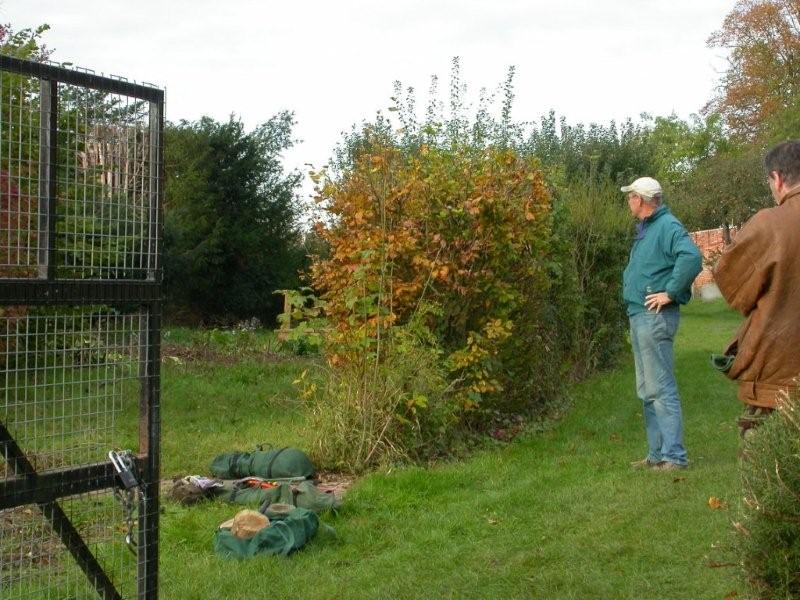 This hedge is in the allotment area at Caversham Court and is pictured here as it was before the start of the task.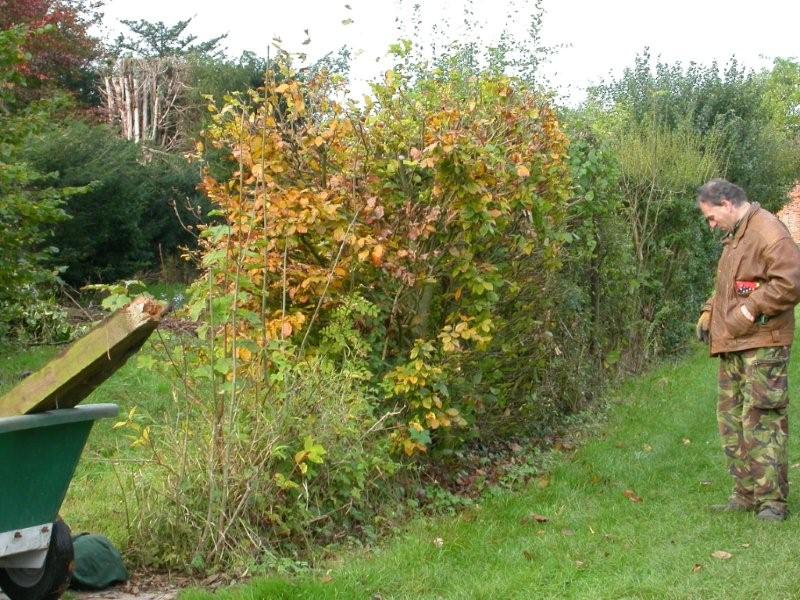 The task was organised as a 'Do One Thing' event, a joint venture between Breathing Places, a BBC initiative, BTCV and the Wildlife Trusts, to encourage public involvement in wildlife conservation.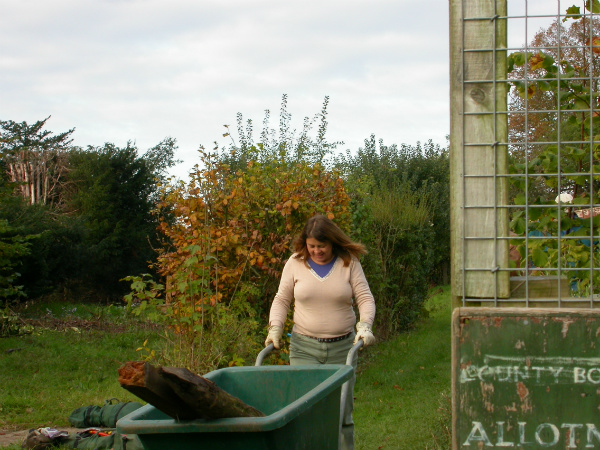 Sara, head gardener at Caversham Court.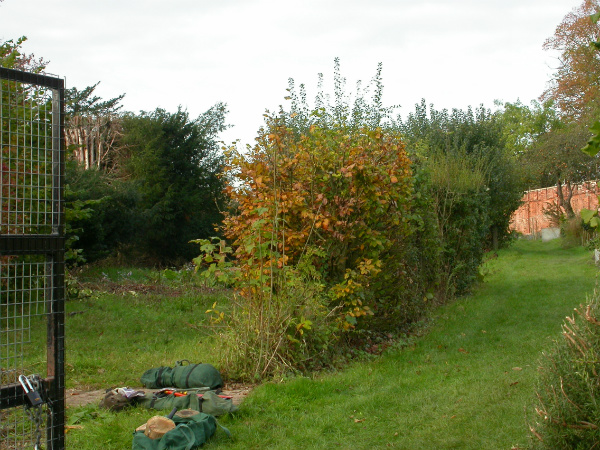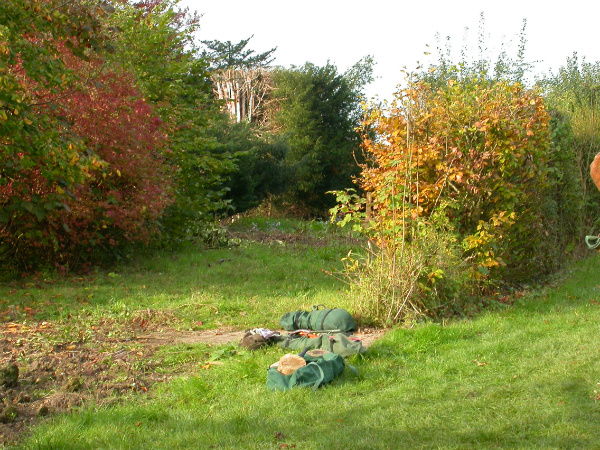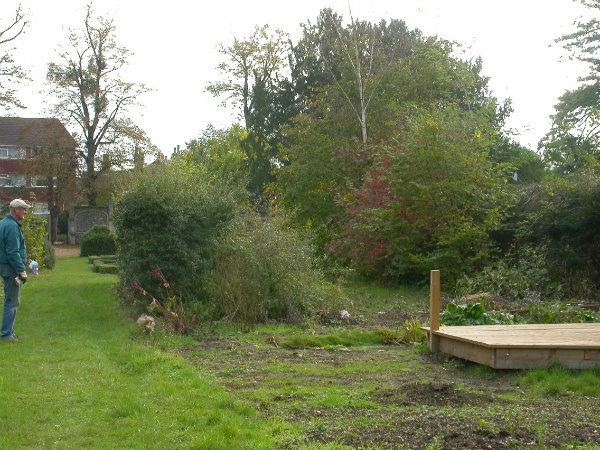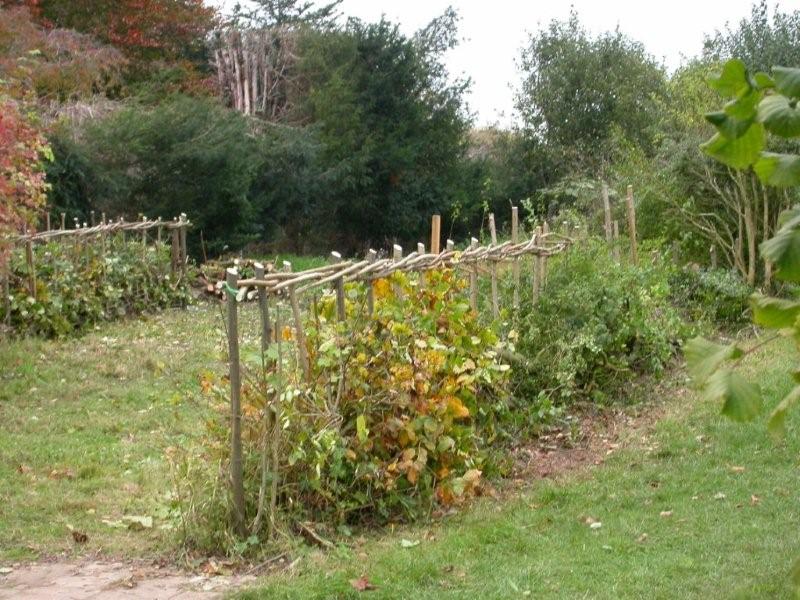 The laid hedge. In the background a dead hedge and log pile created from the surplus material can be seen.
For further information about hedge laying and hedge laying styles, visit the website of the National Hedgelaying Society at www.hedgelaying.org.uk.