CROW (Conserve Reading on Wednesdays)
Wednesday, 8th September 2010
Dinton Pastures Country Park ~ Scrub clearance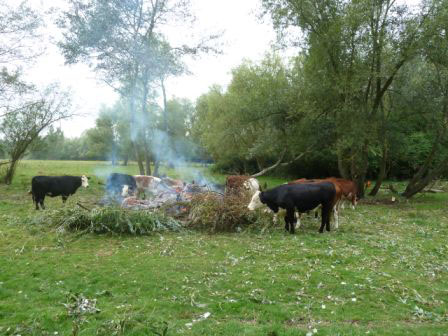 It is a widely held belief that all conservation volunteers enjoy a bonfire and CROW's visit to Dinton Pastures Country Park to help clear willow which was spreading into a meadow, did nothing to disprove this.
We joined Dinton's own staff and volunteers for the task, as well as a very enthusiastic herd of bullocks. In fact the latter were so enthusiastic there seemed little to do other than let them get on with it!
The task started interestingly with a last minute change to the meeting point, relocated to the Berkshire Aviation Museum because of road works.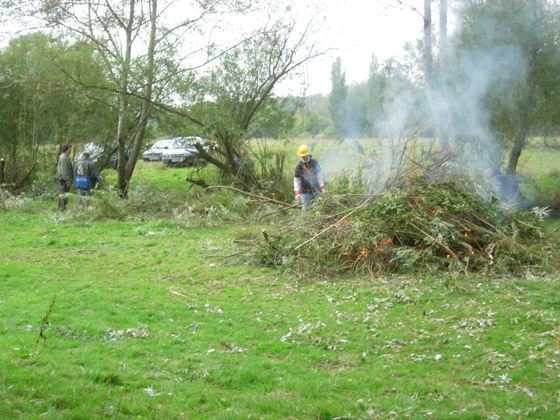 By the time we arrived the chain saws where already in action and the bonfire was well alight.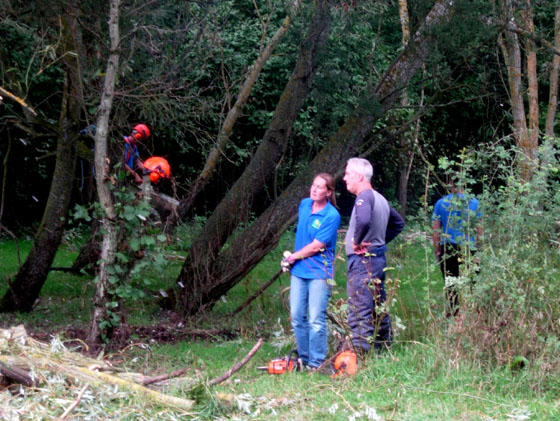 Lucy, the Dinton Pastures ranger, sizes up the task.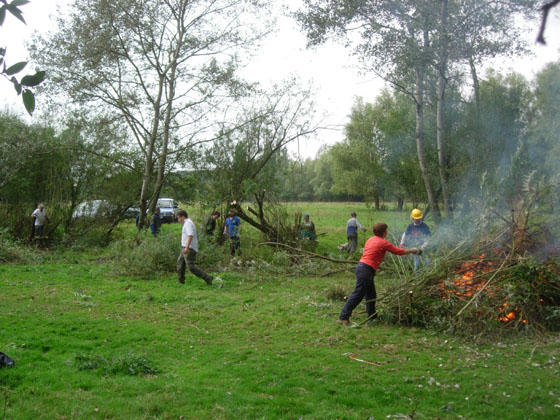 As more material was cleared, the size and intensity of the fire grew.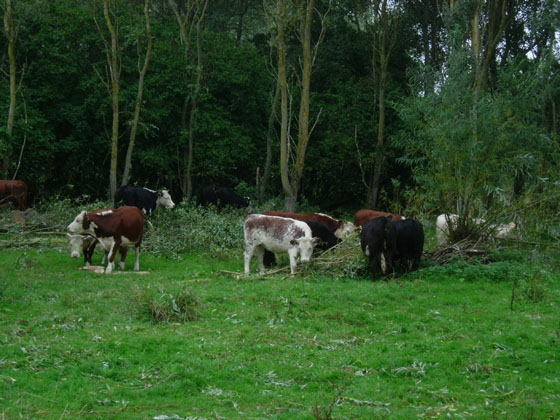 Then our additional helpers arrived, first examining the brash.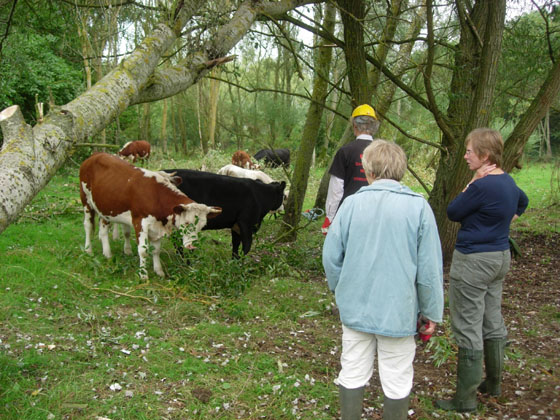 It seemed only reasonable that we should introduce ourselves but our new colleagues seemed unimpressed.....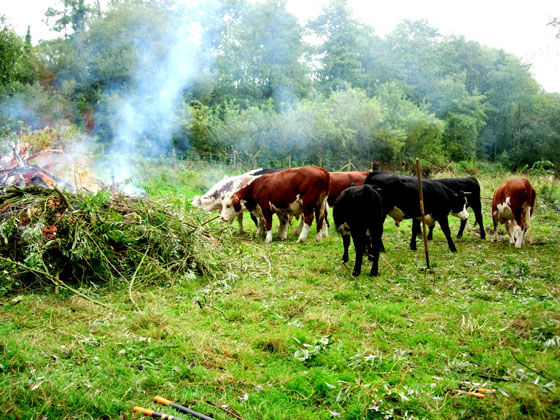 ..... instead they turned their attention to the bonfire.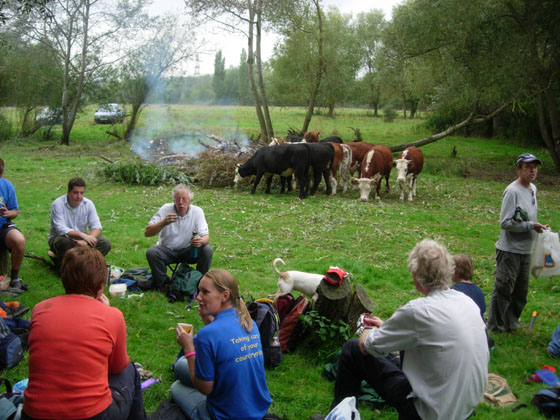 Well two can play at the 'ignoring' game, you enjoy our bonfire while we enjoy our lunch!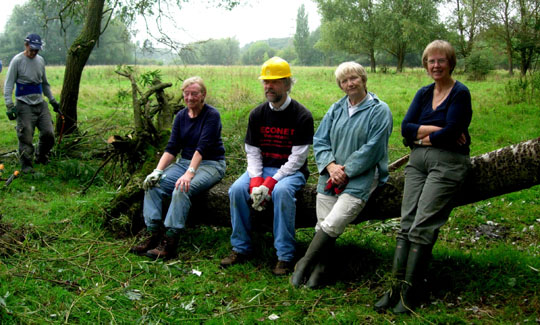 It's been a hard day.....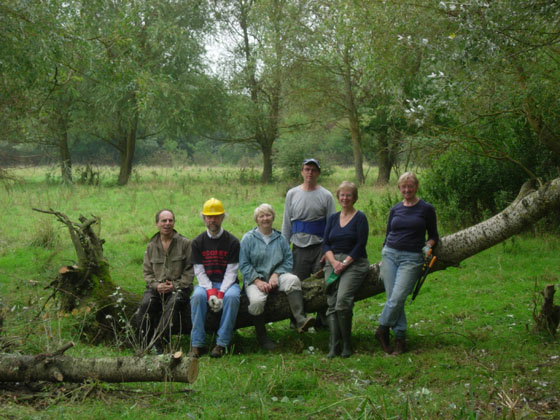 ..... yes, being a hard day is a highly contagious condition.
CROW volunteers: Phil, Alan, Judith, Mike, Ricki and Shirley plus John evidently elsewhere at this juncture.