Wednesday, 8th May 2019
Launchpad's Woodley Allotment ~ Bean poles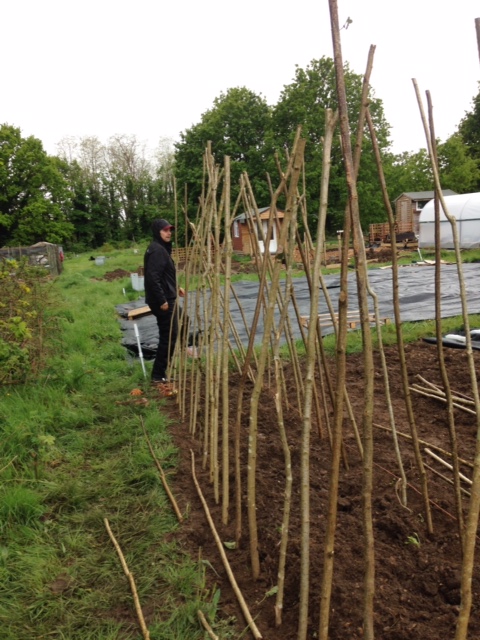 Econet has provided Lauchpad with beans poles for use on their Woodley allotment. The allotment, started this year, is to be managed by corporate groups with the produce going to foodbanks and soup kitchens. Funds raised by the project will help Launchpad with their work providing support and assistance to Reading's homeless.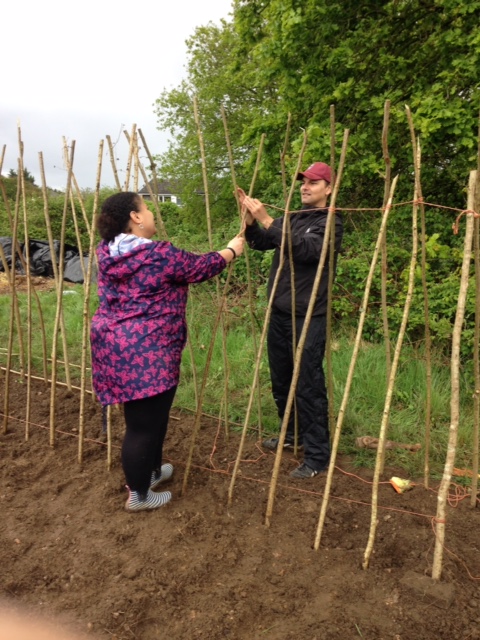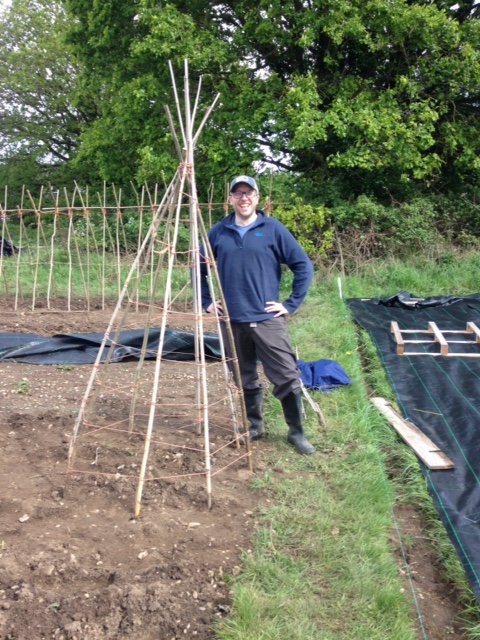 Despite the showers, the day's group managed to get the runner bean trench dug over and the poles installed with enough poles left to create a teepee for climbing borlotto beans.

Our thanks to Carolyn for the information and photo's.
Saturday, 18th May 2019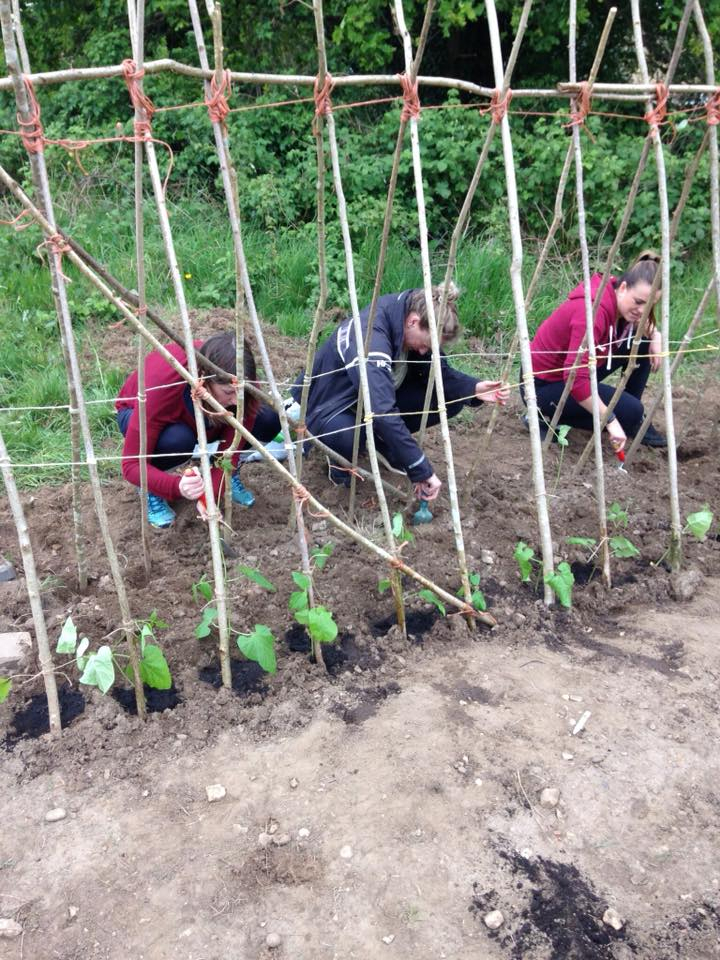 and the runners are planted!
Updated: Friday, 24th May 2019
Photographs: Carolyn Davies; Peter Wheat