Wednesday, 22nd April 2020
"Miscellaneous" ~ Ashenbury Woods ~ Wood Spurge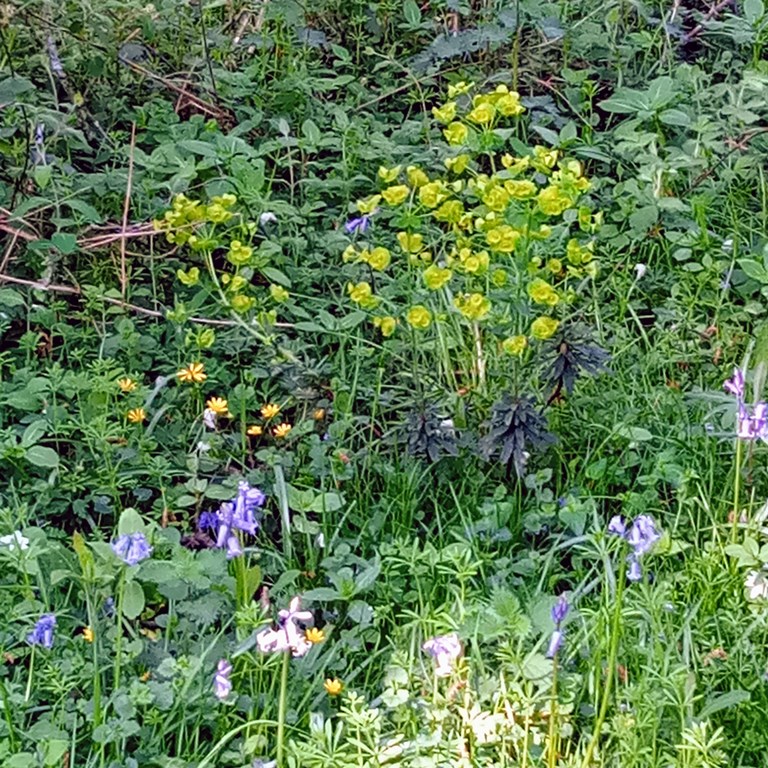 Wood spurge growing in woods at Woodley. As all CRoW volunteers are aware, this is the food plant of the caterpillar of the scarce Drab Looper moth. We now look forward to receiving reports of sightings of the moth!
Updated: Wednesday, 22nd July 2020
Photographs: Sandra Jackson