Friends of Cemetery Junction
Sunday, 28th April 2013
Reading Old Cemetery ~ "Spring into Action" - walks and family wildlife activities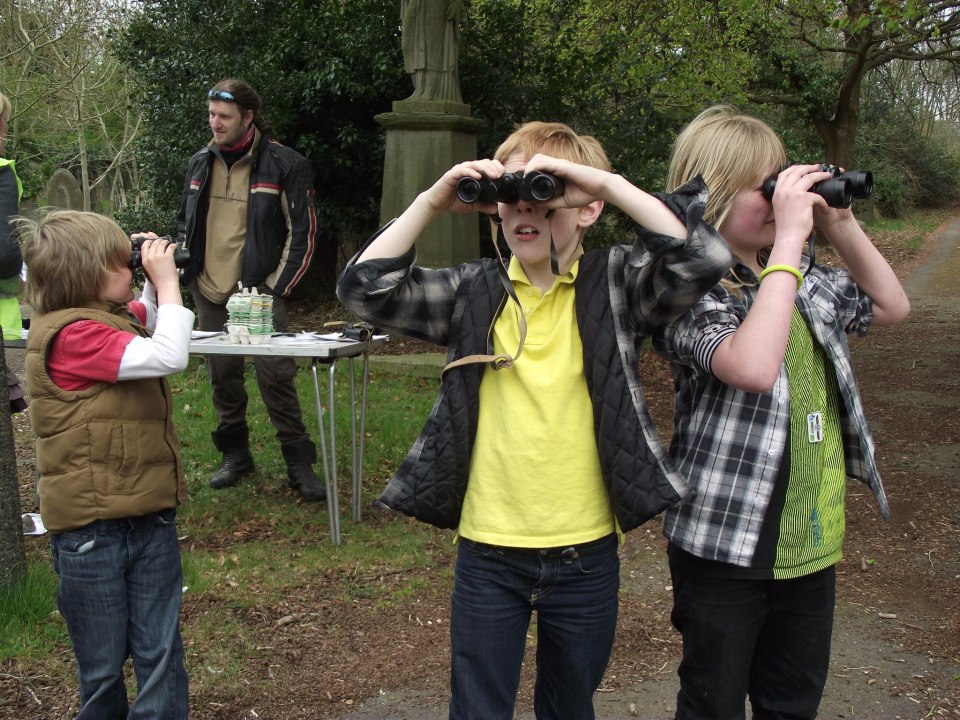 The Friends of Cemetery Junction was formed to promote an interest in both the history of Reading Old Cemetery and the wildlife that can be found there. This was their first event, an afternoon of walks exploring different aspects of the site together with activities for children. On the 9th June they held a Dawn Chorus Walk which received extensive coverage in the Urban Jungle programme shown later in the year (5th August) on BBC South.
Reading Old Cemetery was built on farmland outside the then borough boundaries and the first burial took place in 1843. The Cemetery contains a considerable number of war graves as well as being the last resting place for a number of members of Reading's more prominent families such as the Sutton's.
Created: Saturday, 15th March 2014
Photographs: Teresa Verney-Brooks