CROW (Conserve Reading on Wednesdays)
Wednesday, 14th May 2008
Albert Road Day Centre, Caversham ~ Garden maintenance
On the 14th May 2008, CROW visited the old people's day centre in Albert Road, Caversham. Our task was to clear the holly and other shrubs which had grow up between the paved area outside the lounge and the lawn, thereby letting more light in to this area and improving the view from the lounge. We also wanted to improve access to the lawn by leveling the pathway.
(Our thanks to the Centre staff for the freshly baked scones and bread pudding they provided during the day. Also to the staff and Centre's users for the Thank You card, it's good to know when our efforts are appreciated.)
For the task we were joined by six volunteers from Kensington Mortgages: Philippa, Kirsty, Jodie, Tanya, Lesley and Lisa. Many thanks to them for all their help.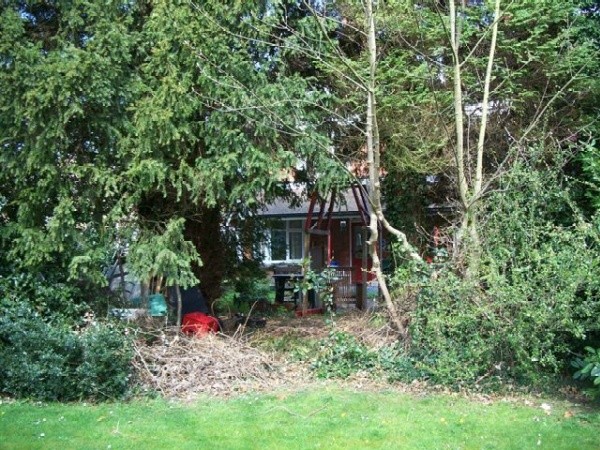 Before .....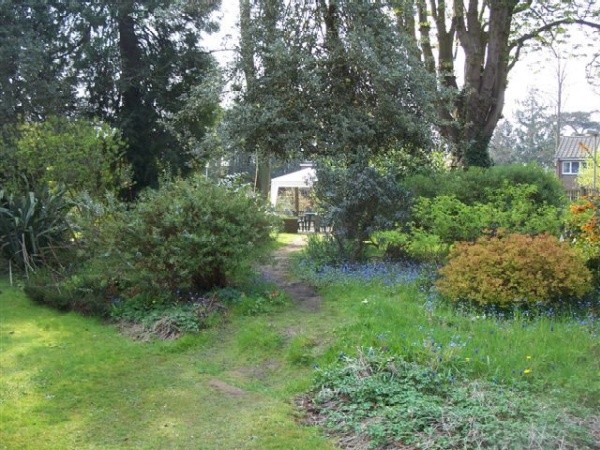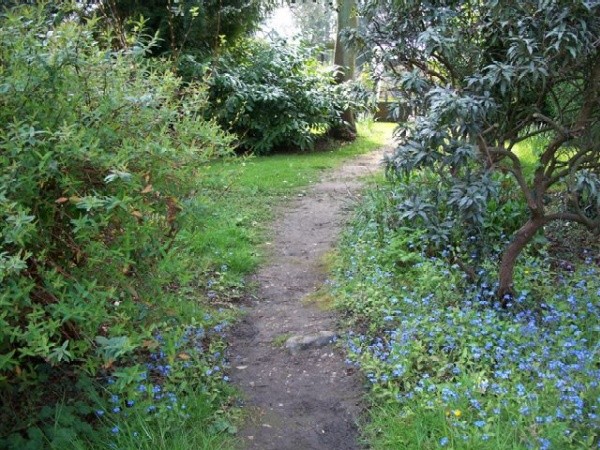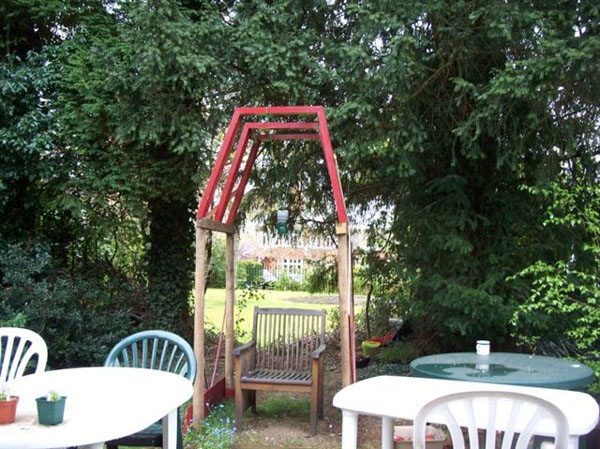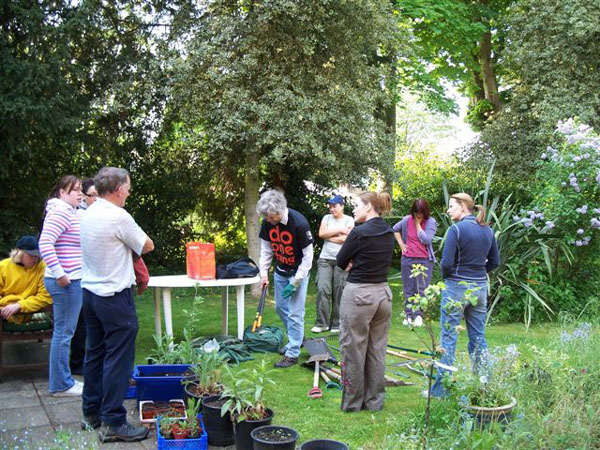 We're ready to start the task. First the tools talk ..... just as soon as Alan decides which is the business end of the loppers.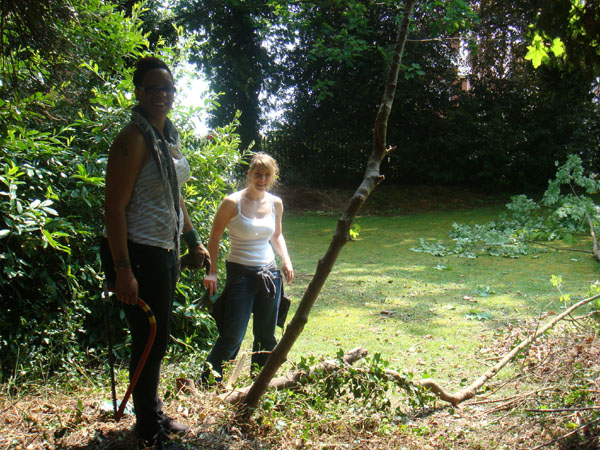 Work in progress .....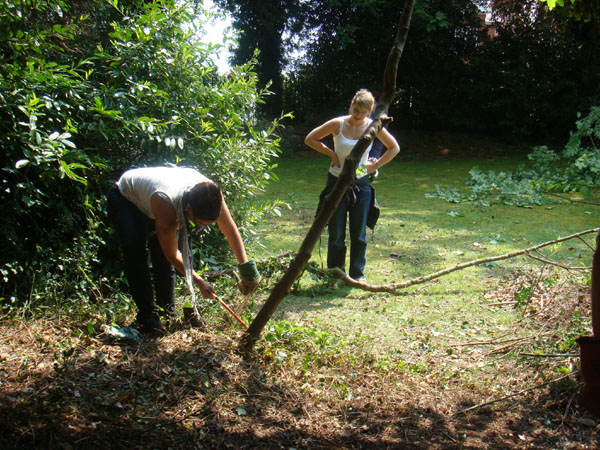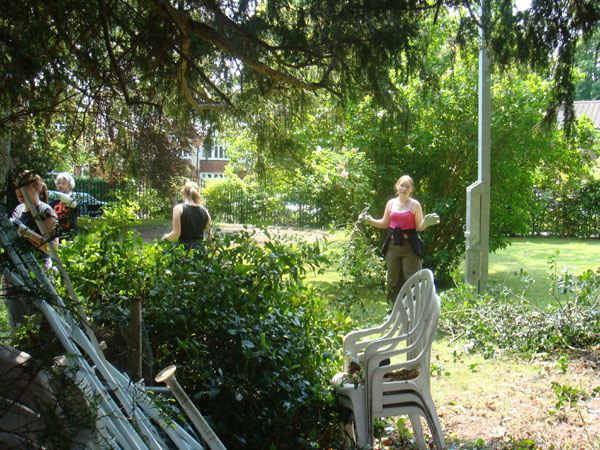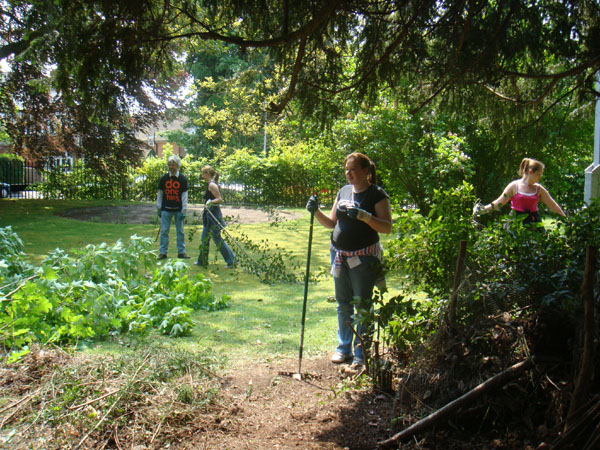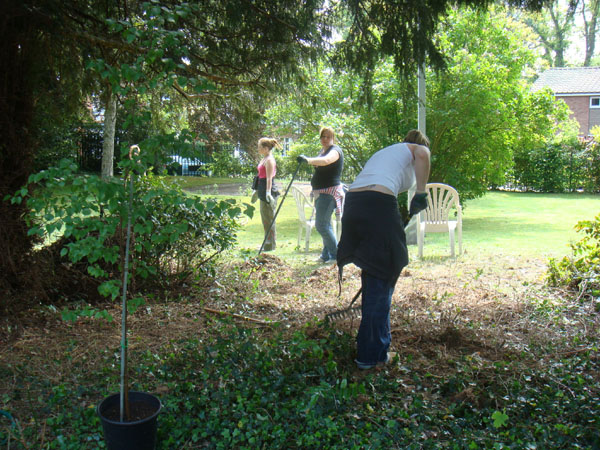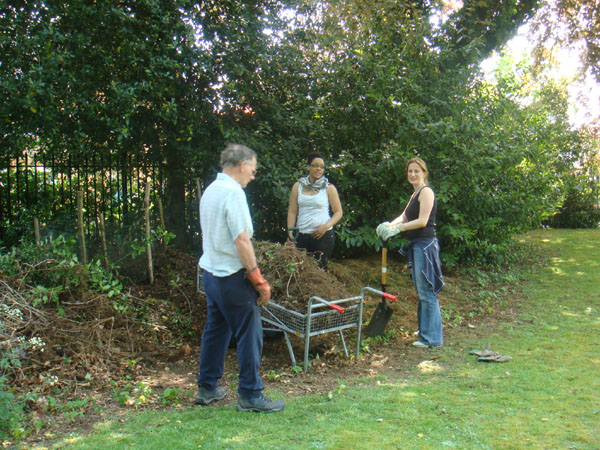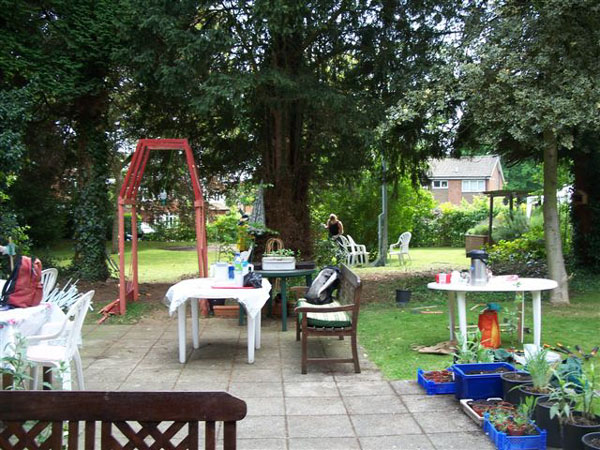 After .....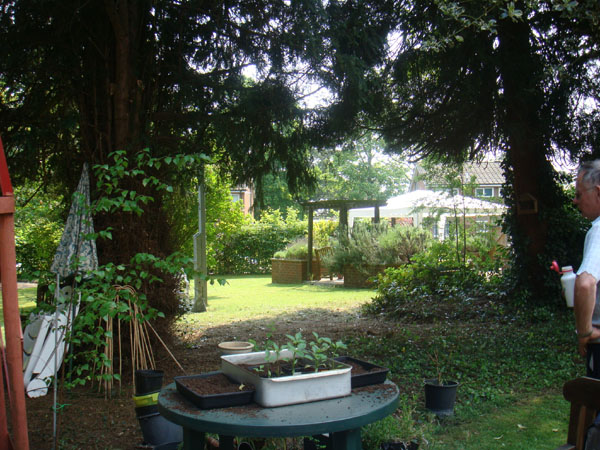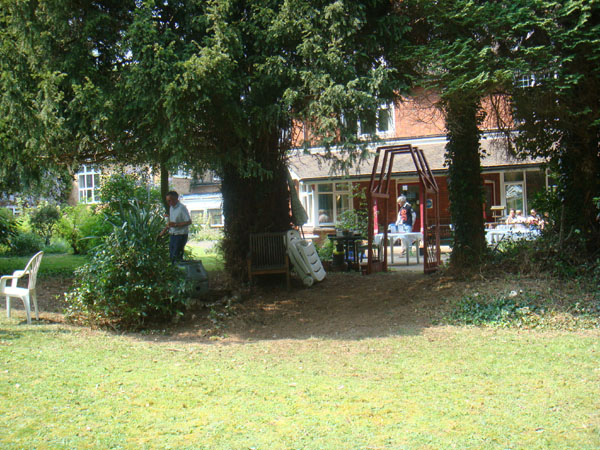 Kensington volunteers: Philippa, Kirsty, Jodie, Tanya, Lesley and Lisa (not in order)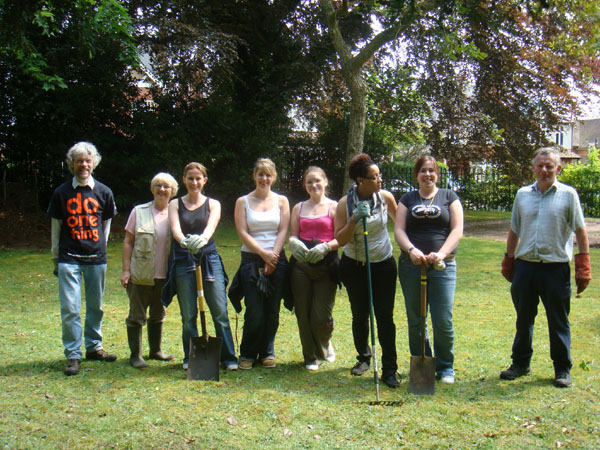 Kensington volunteers minus Philippa together with CROWers, on the the left Alan and Judith, on the right Terry. Also with us from CROW were Vicky and Lawrence.