CROW (Conserve Reading on Wednesdays)
Wednesday, 27th September 2017
Ruscombe's Ponds, Castle End Road Pond ~ Pollarding willow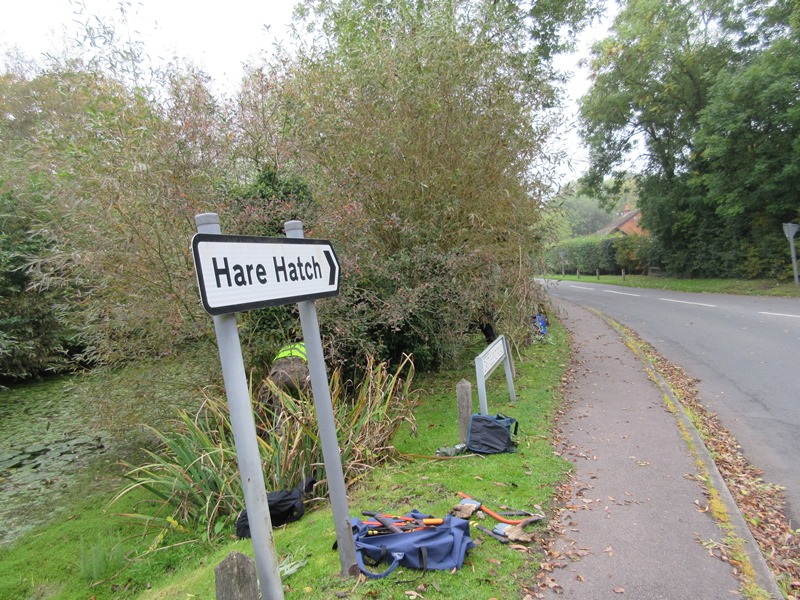 This pond which is located at the junction of Castle End Road and the Waltham Road, had at one time been surrounded by a number of large willows that were felled. The remaining stumps continue to make new growth which has been cut back on a number of occasions and again needed to be done if the pond was to be kept open.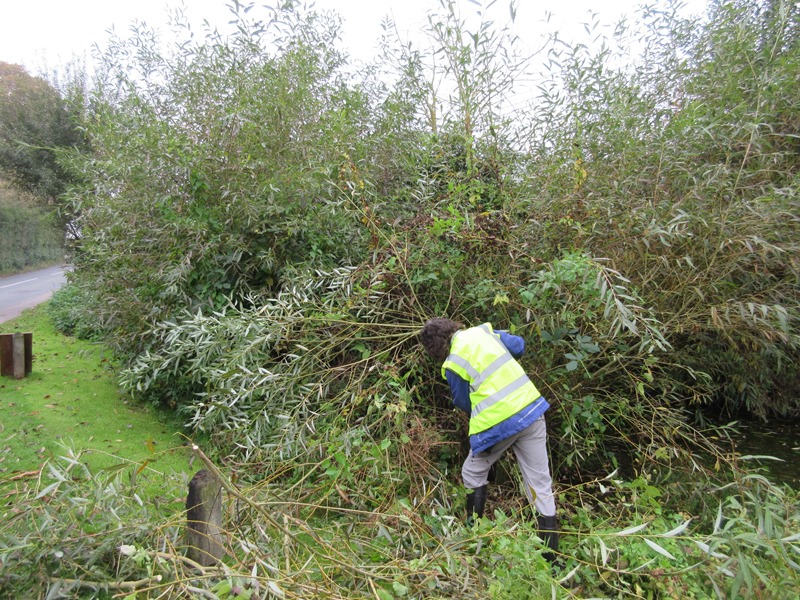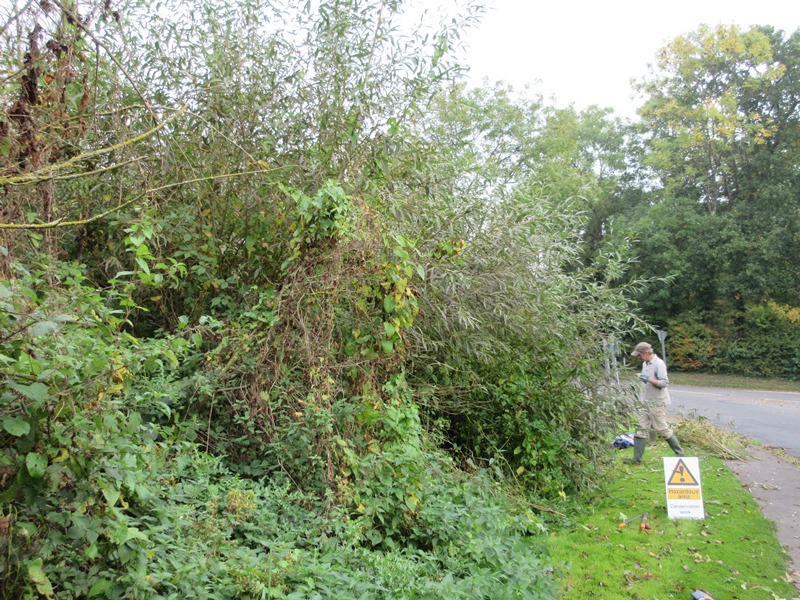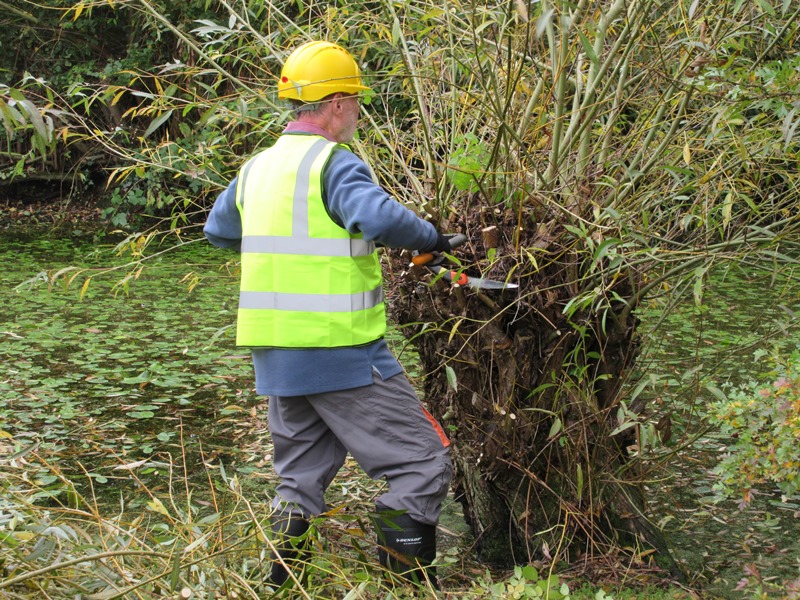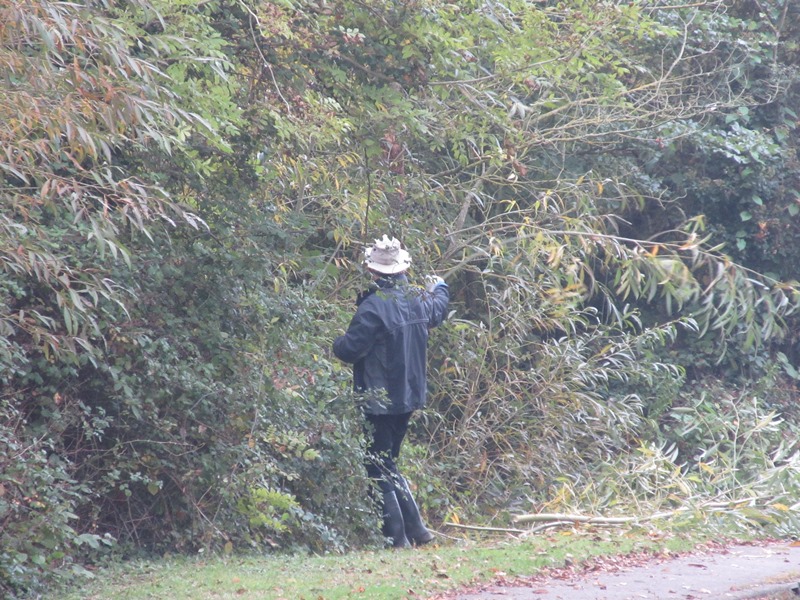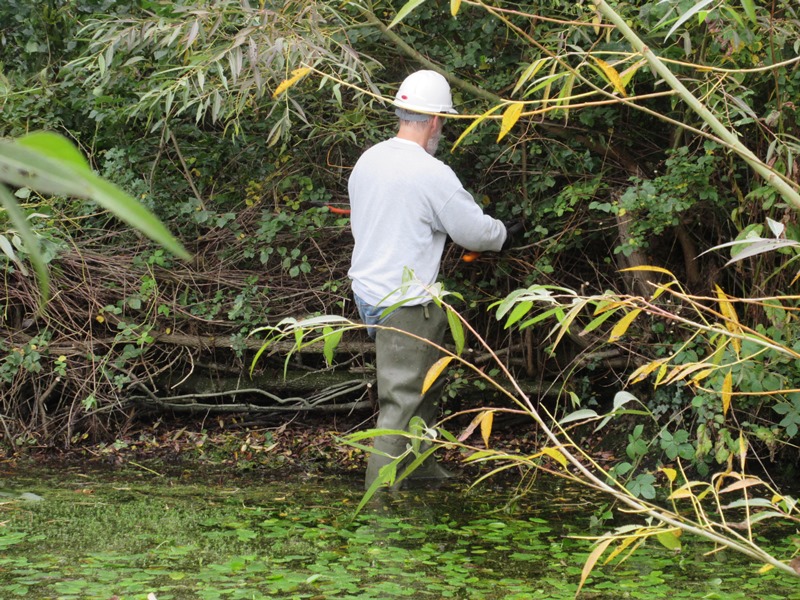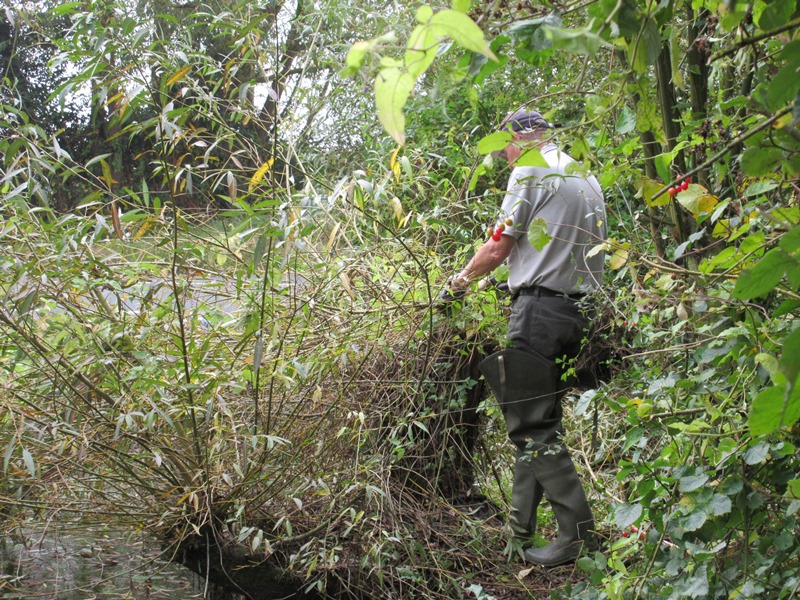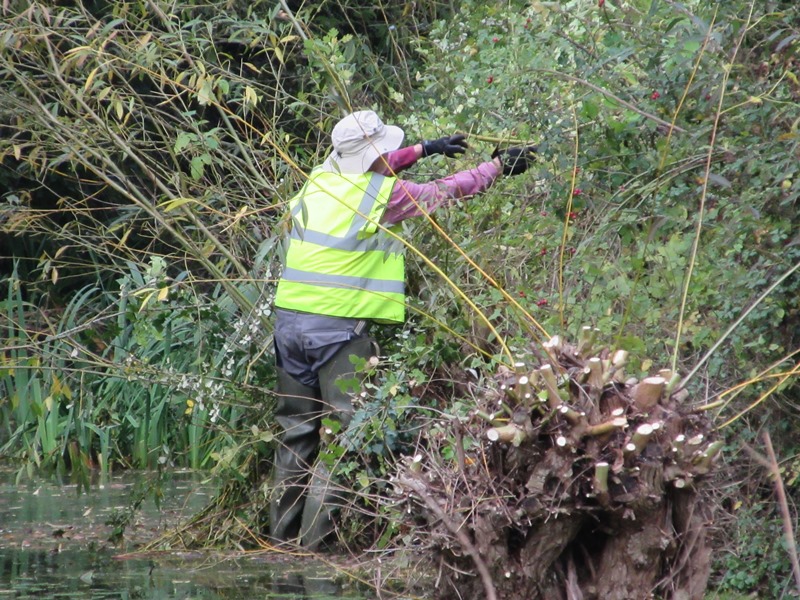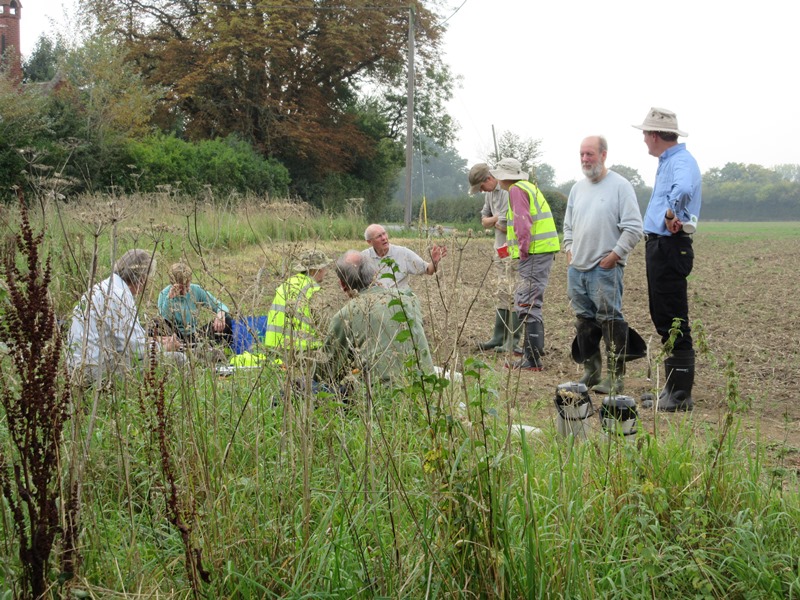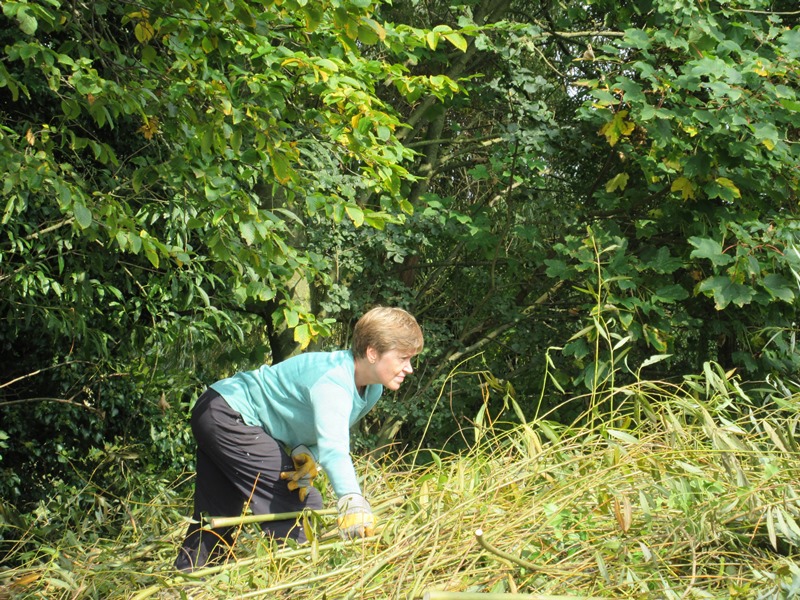 Making a molehill out of a mountain, .....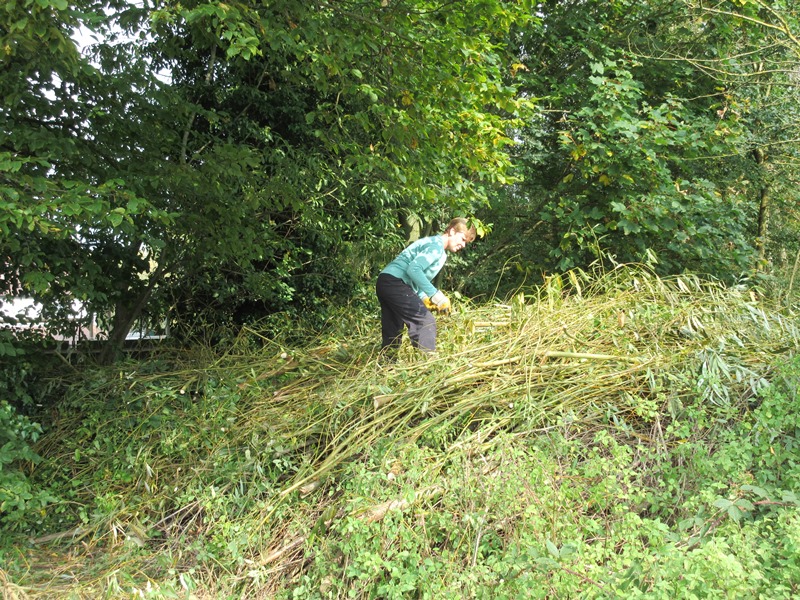 ..... only careful stacking of the cut branches kept the resultant heap to a reasonable size.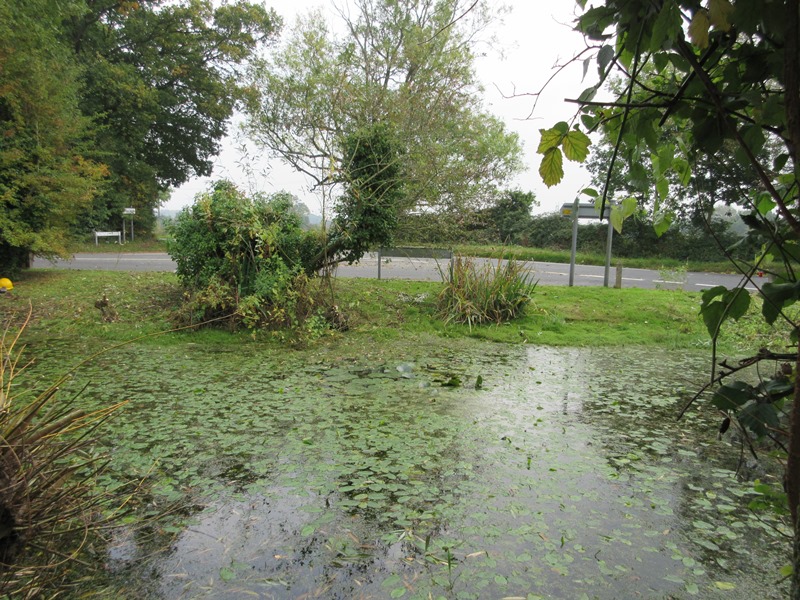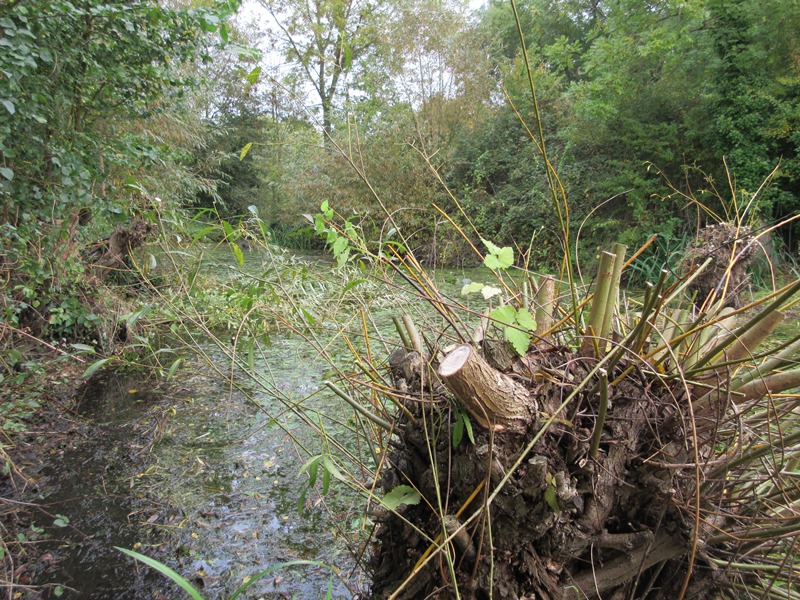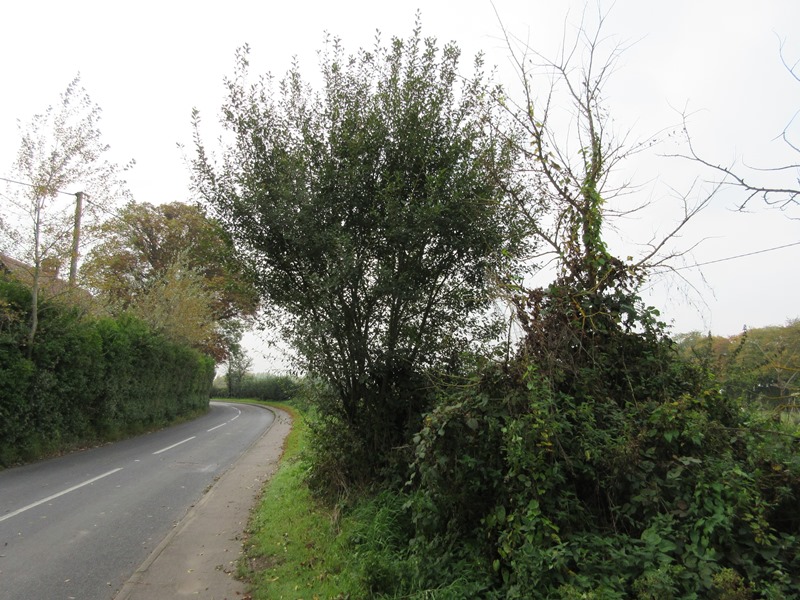 The goat willow growing in one corner of the site also received our attention before it became too large, .....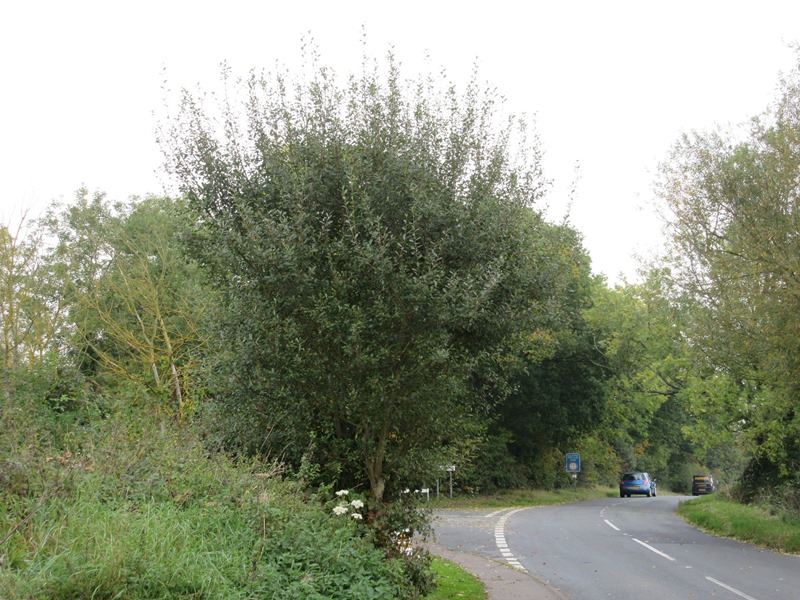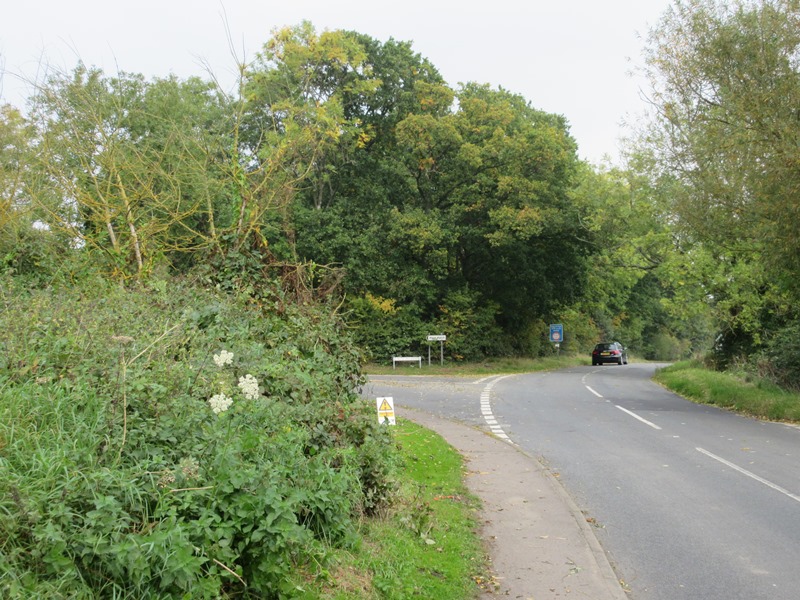 .....before and after.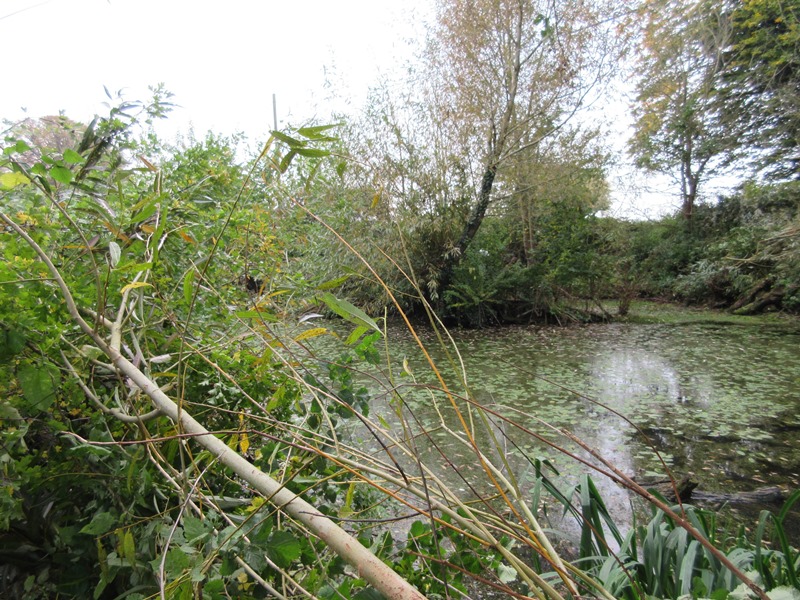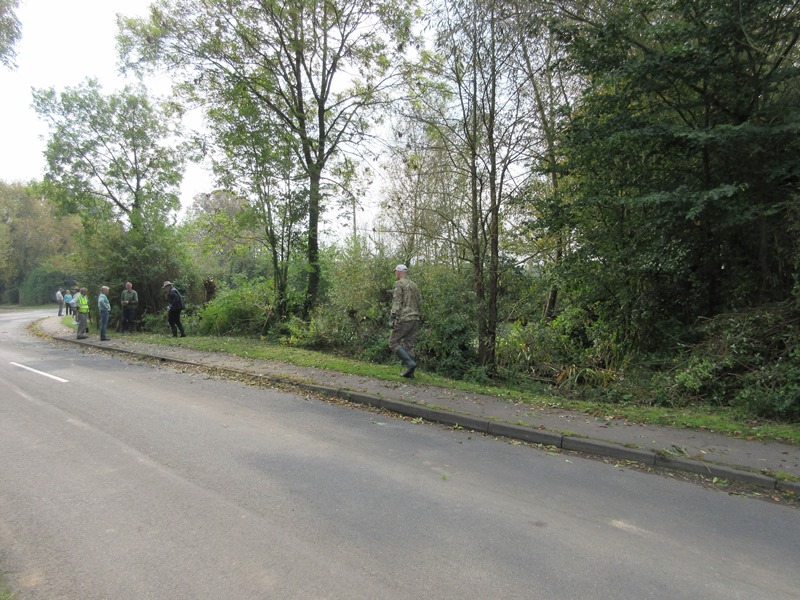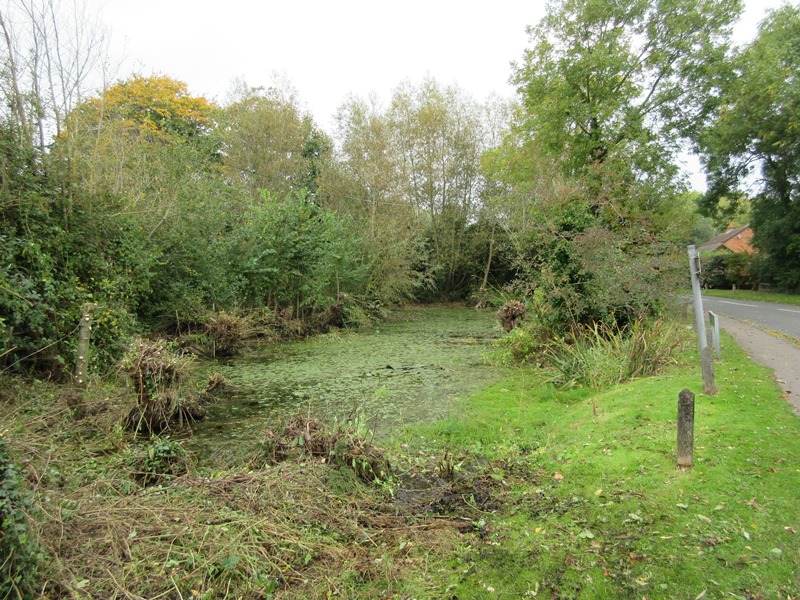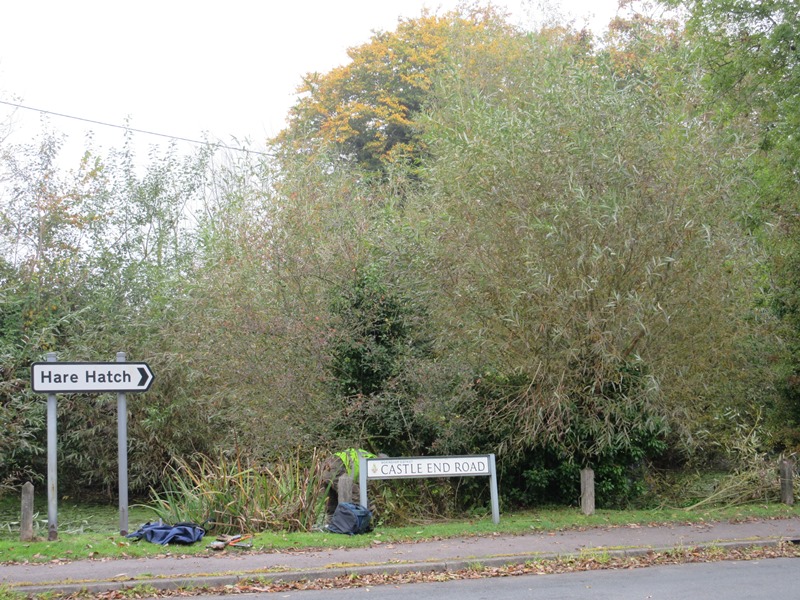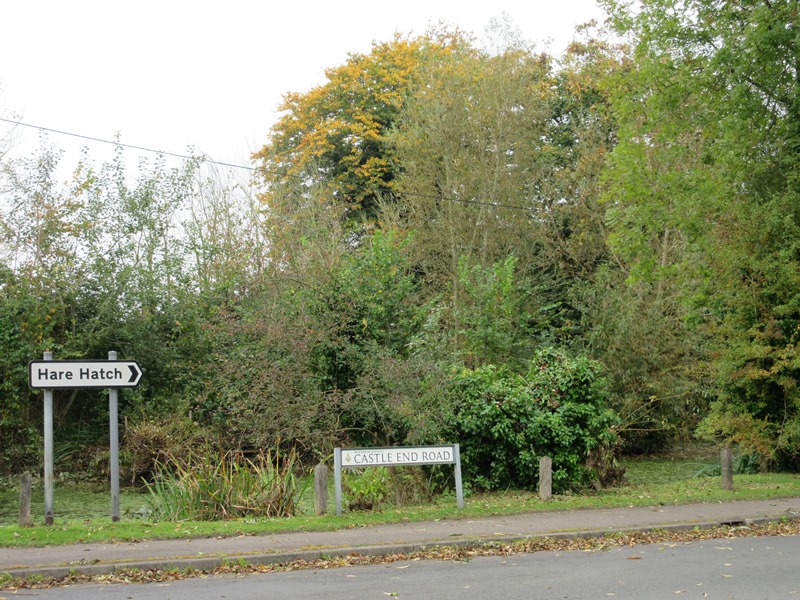 Before and after, the willow at the roadside having been cut back.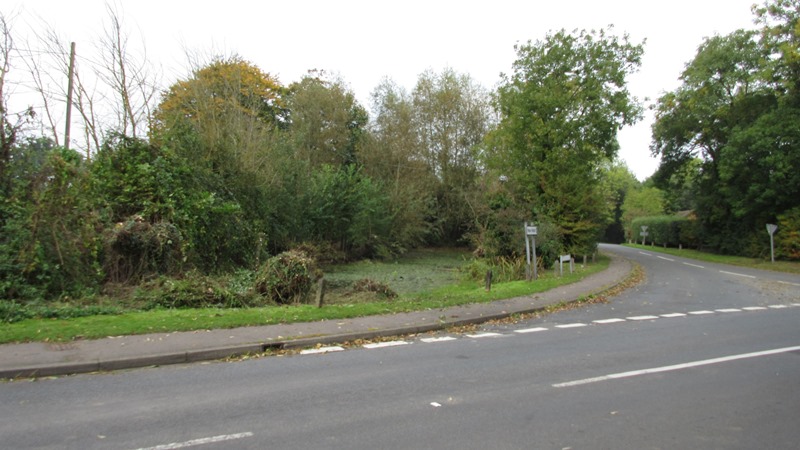 Updated: Monday, 18th March 2019
Photographs: Alan Stevens