Friends of Clayfield Copse
Sunday, 6th April 2014
Clayfield Copse, Caversham ~ Regular monthly task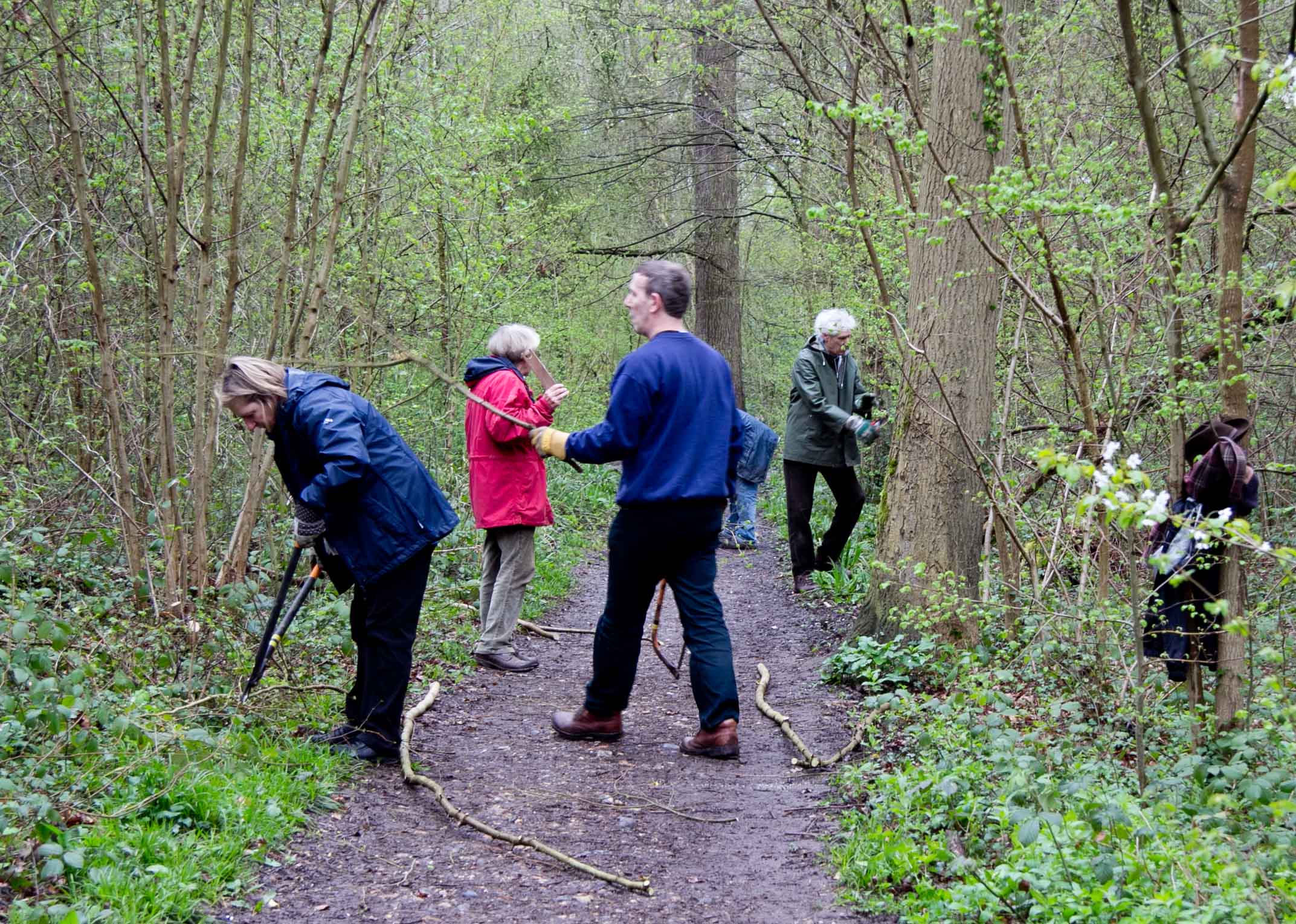 The Friends of Clayfield Copse at the start of their monthly task. The Friends meet on the first Sunday of the month throughout the year and undertake a variety of tasks.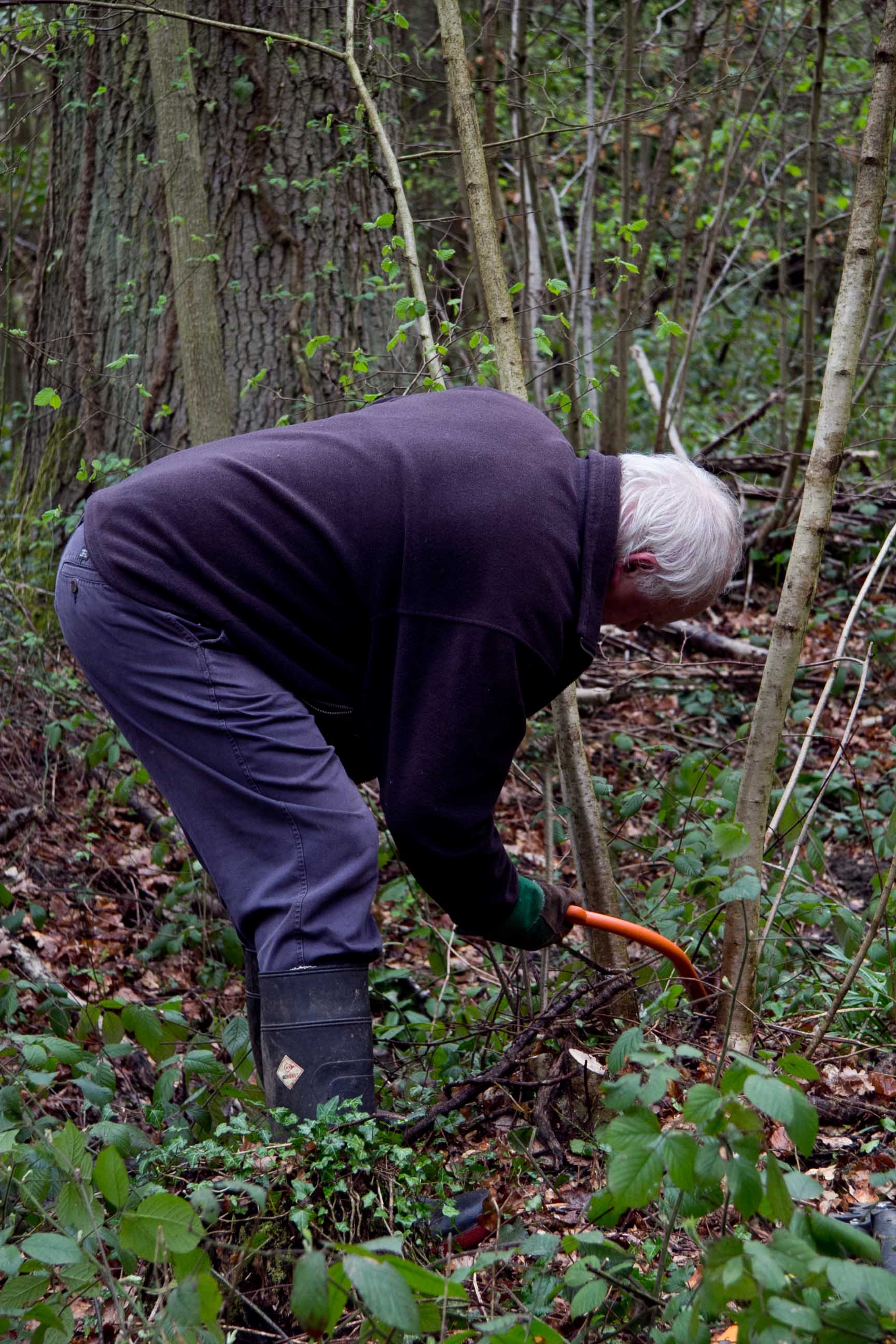 This month they were coppicing.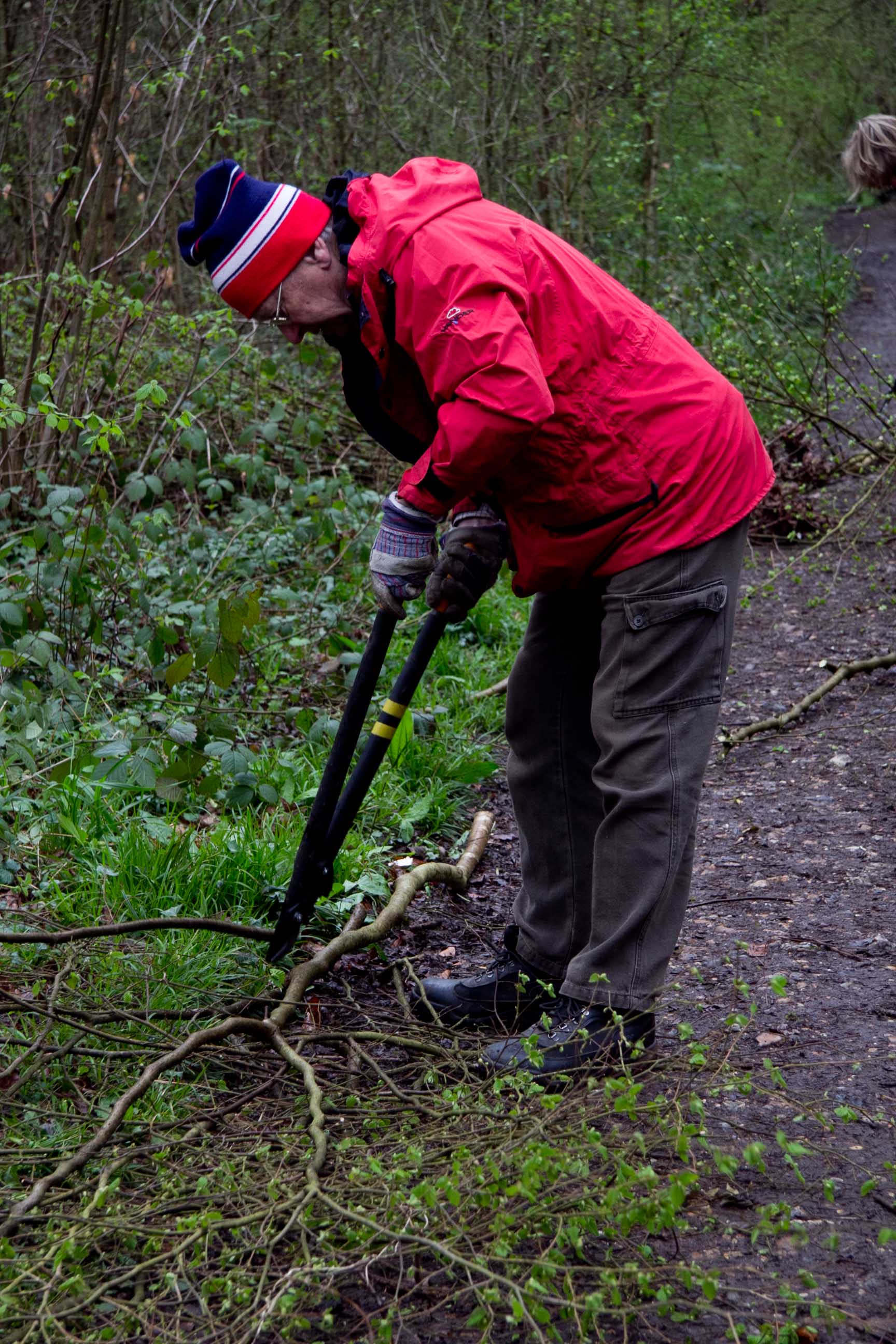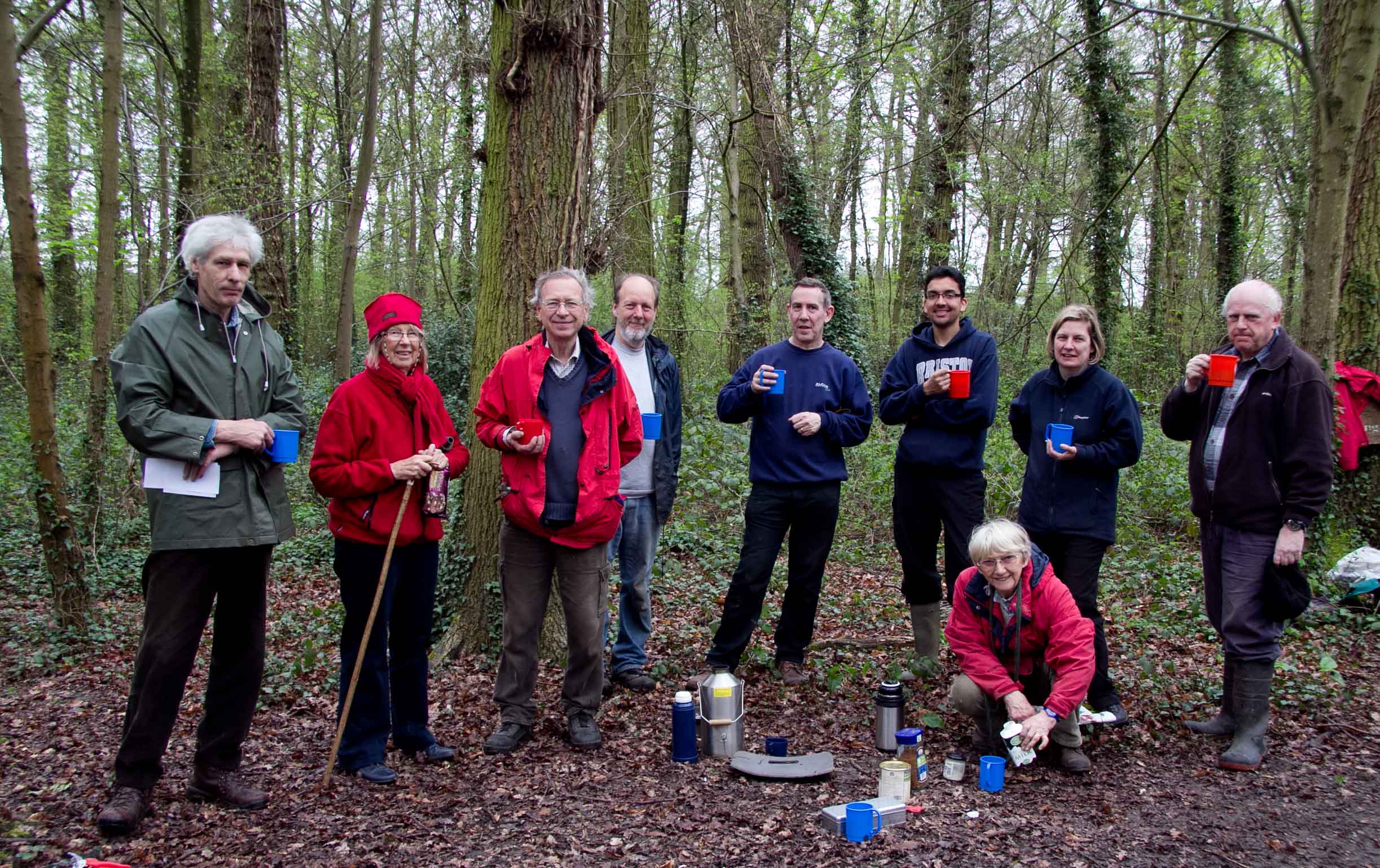 All work and no play makes for very dull volunteering and a cup of coffee provides a welcome break and some time for a chat.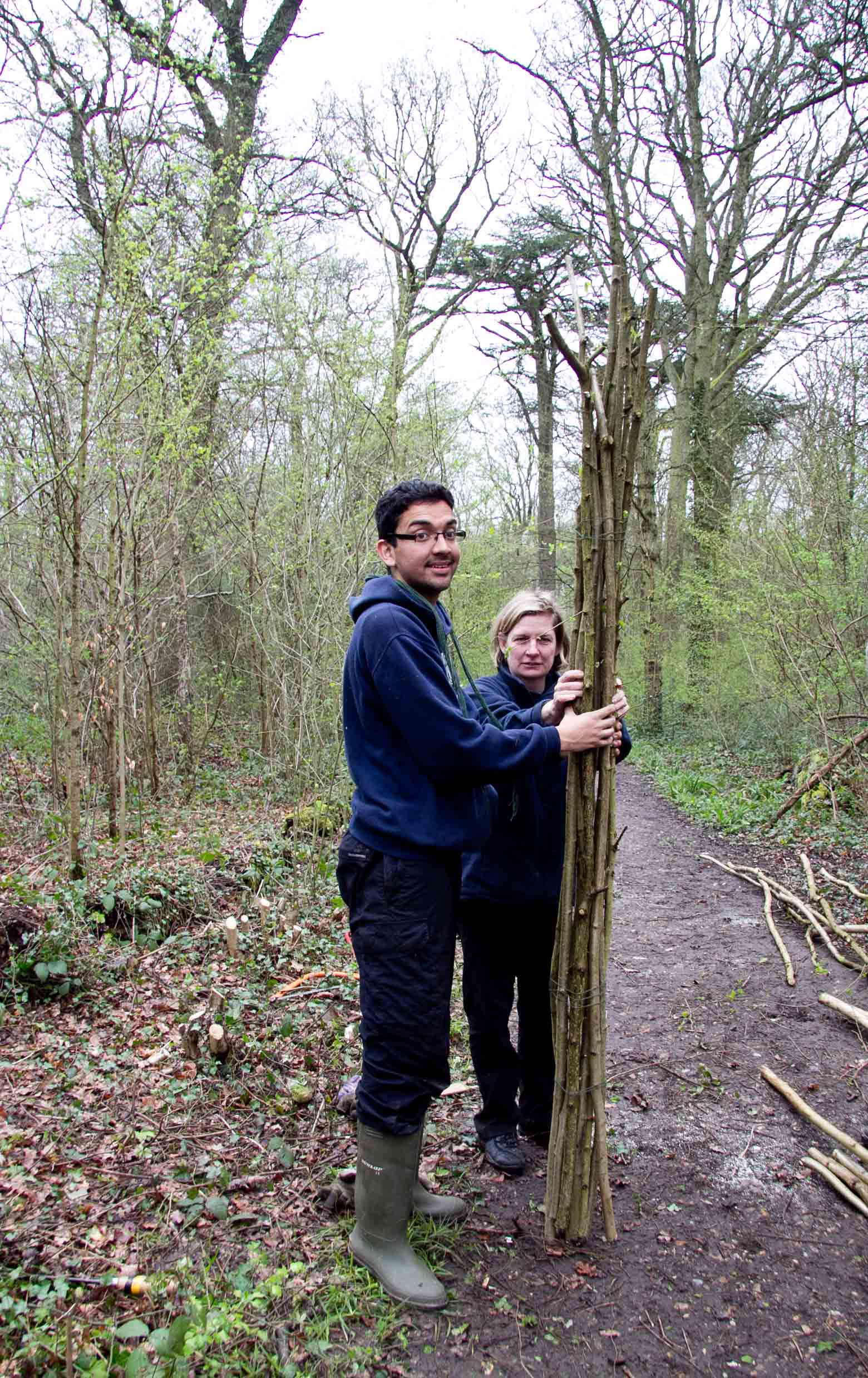 Then it's back to work sizing up the product of the morning's labours ....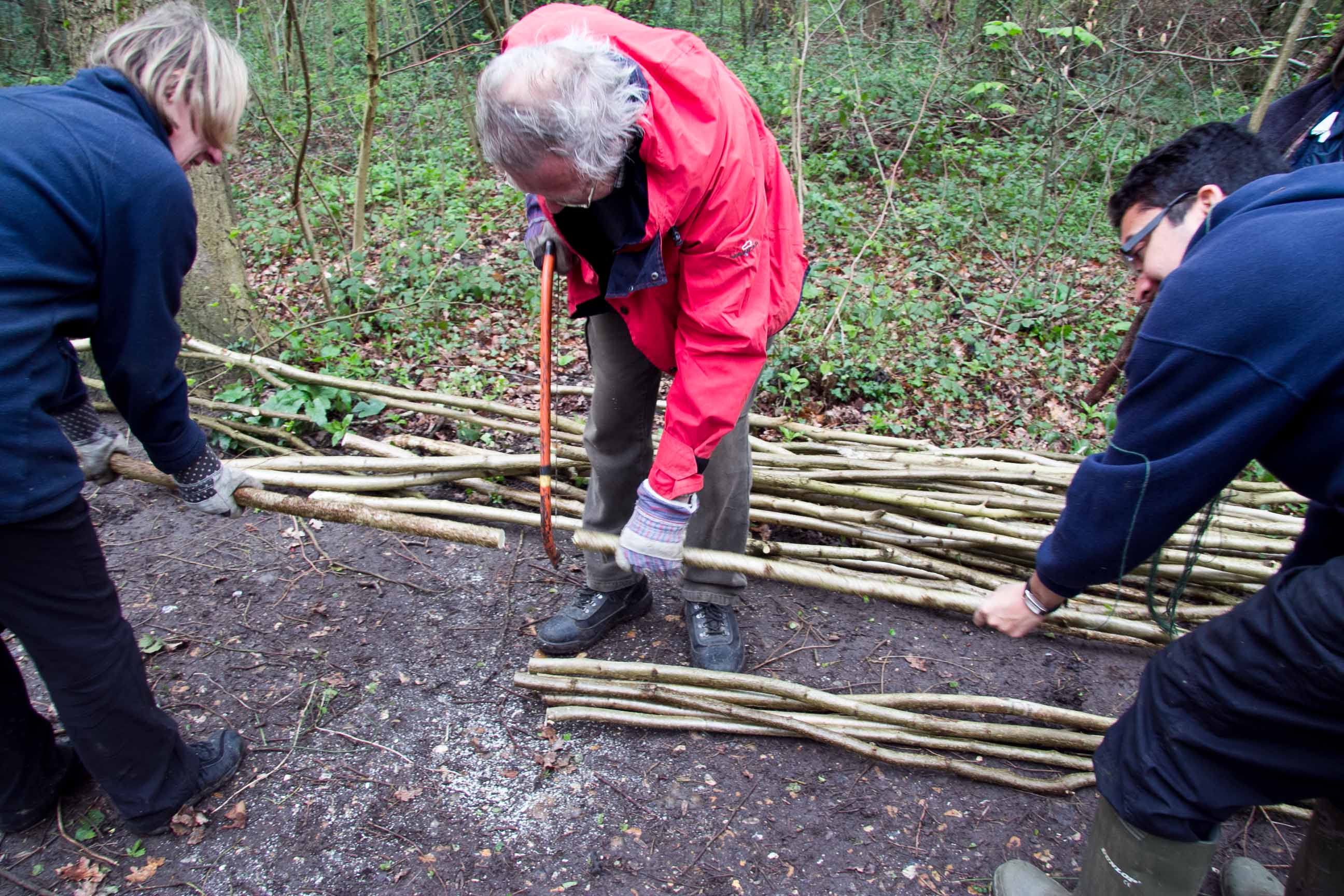 .... some of which will no doubt find its way to our Bean Pole Day event at the end of the month.
Our thanks to Rachel for the photographs, to see more of Rachel's work visit www.patonphotography.co.uk
Created: Sunday, 13th April 2014
Photographs: Rachel Paton