CROW (Conserve Reading on Wednesdays)
Wednesday, 3rd May 2017
Clayfield Copse, Caversham ~ Brash clearance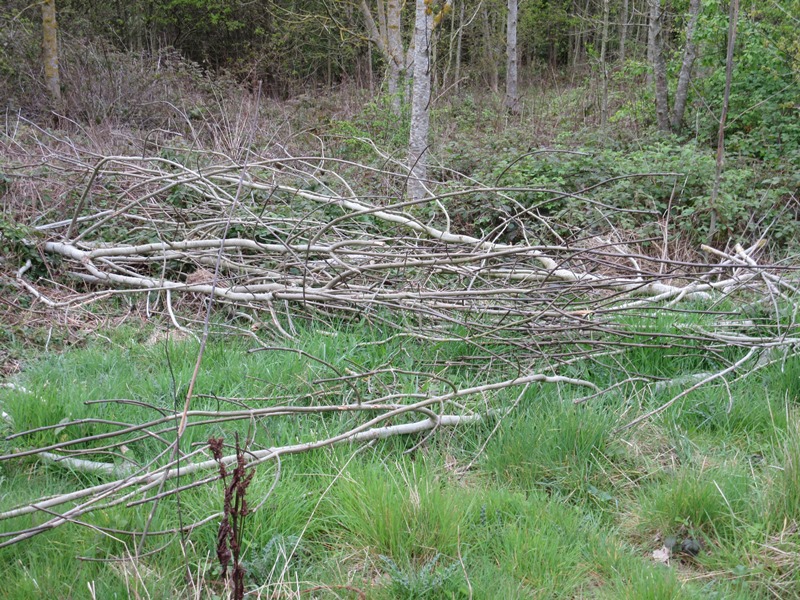 Over the winter Reading Borough Council have continued widening the paths which they started last year through the regenerating woodland, for the benefit of both the wildlife (allowing in more light should improve the diversity of plants and insects to be found there) and the users of the site.
The council again opted to leave the cut material scattered 'for the benefit of the wildlife'. While this may be true it gives the appearance of wanton damage rather than something more purposeful, CROW was therefore asked by the Friends to help with some 'tidying'.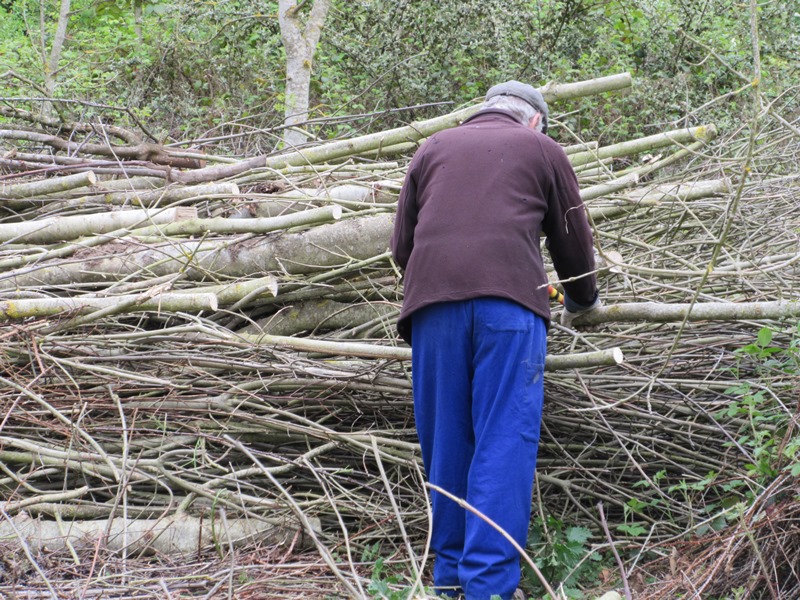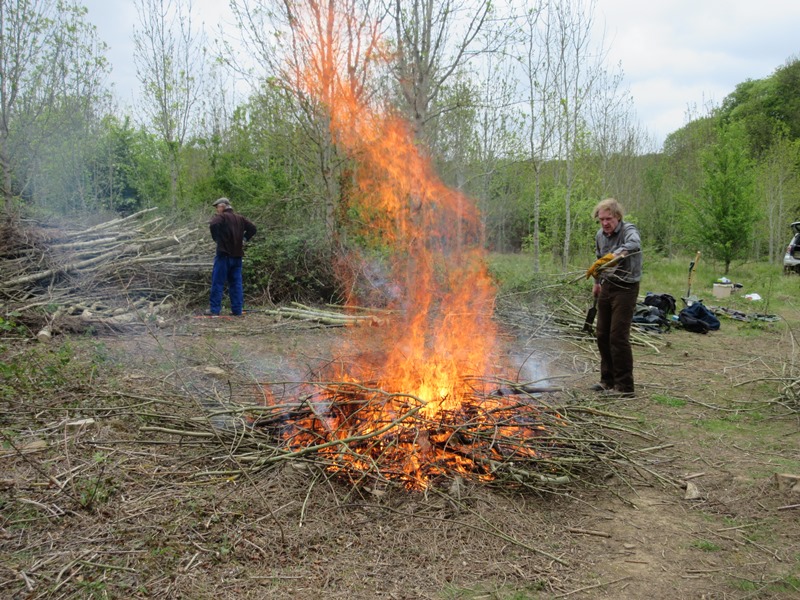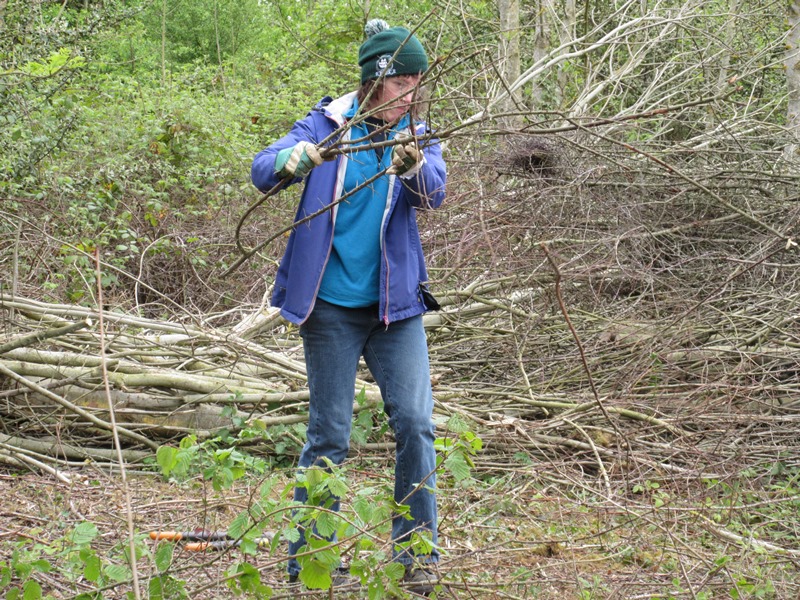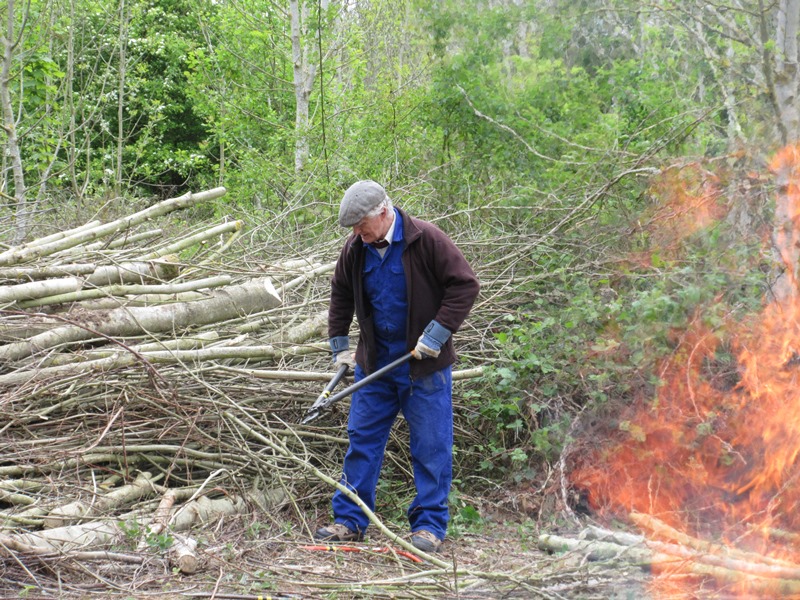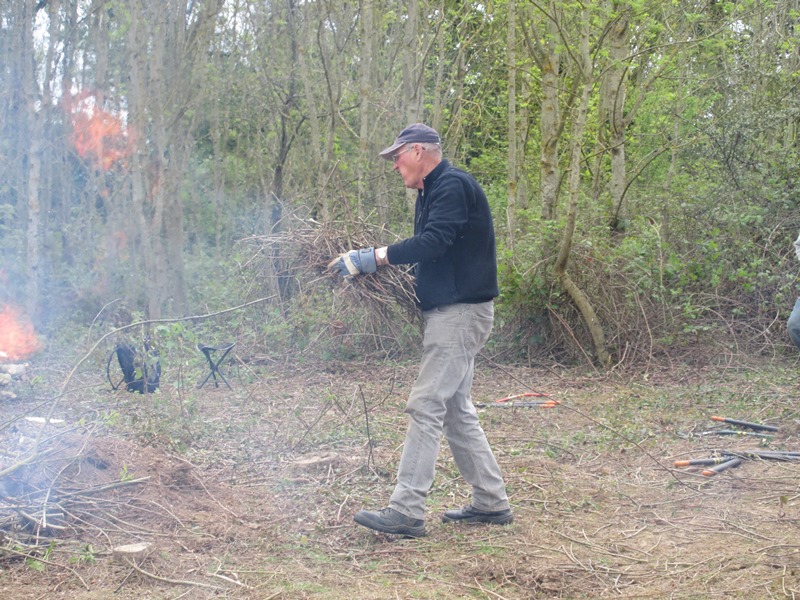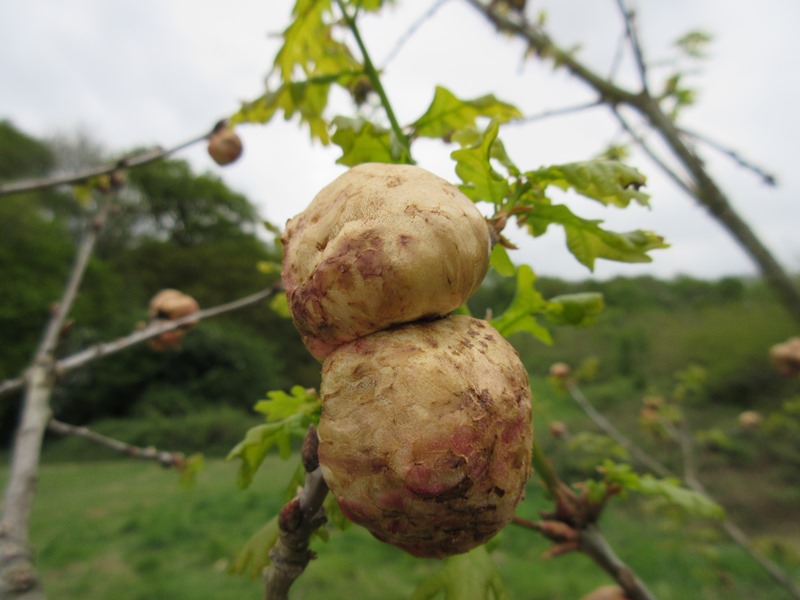 Galls on nearby oak.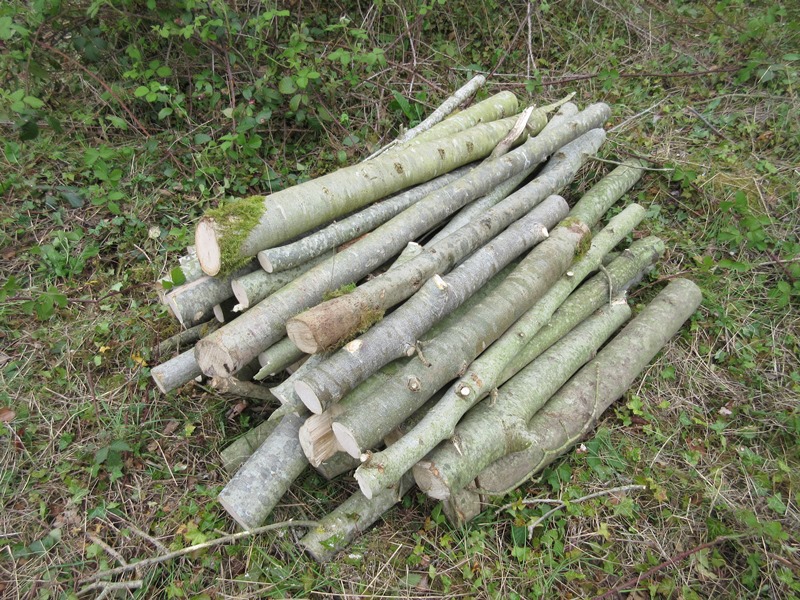 The larger material was retained and stacked in log piles.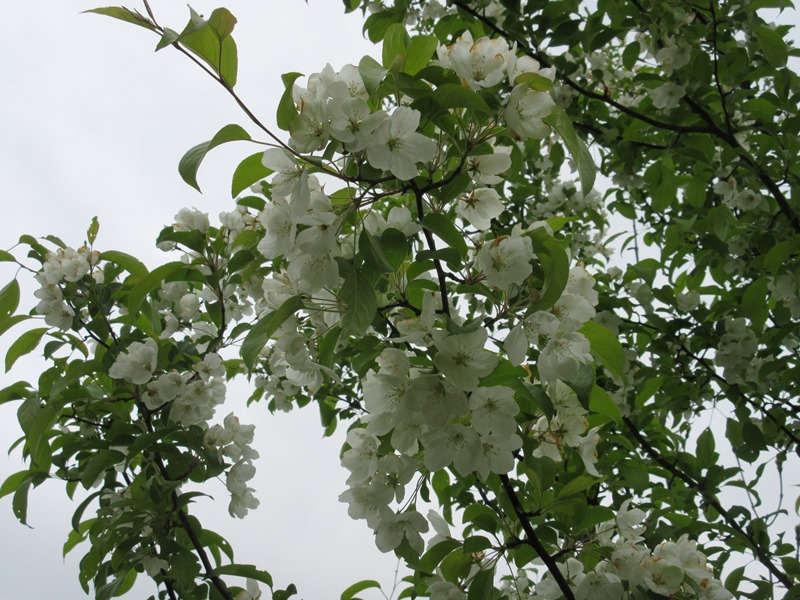 Flowering pear.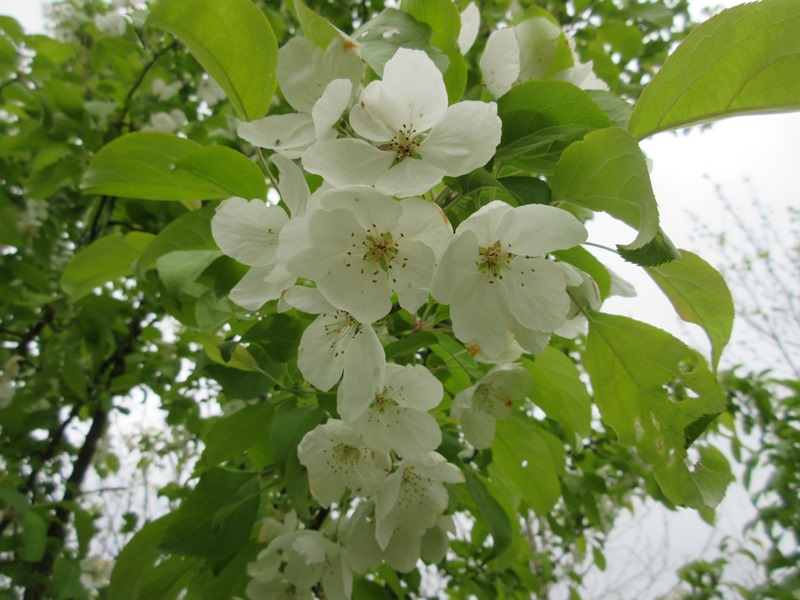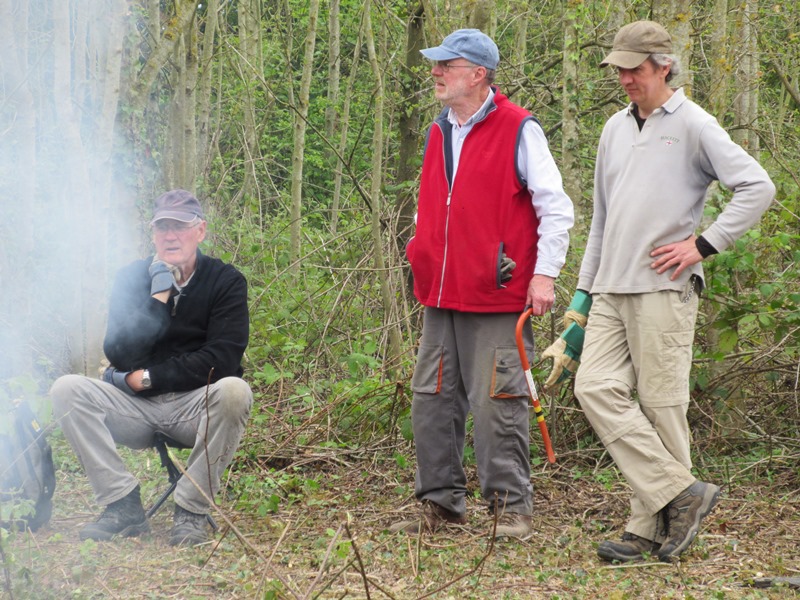 Job done - well for today at least!
Created: Saturday, 6th May 2017
Photographs: Alan Stevens